Thank you Malt-O-Meal for sponsoring this post. Head to the Malt-O-Meal cereal Facebook page to learn more about a chance to win one of 60 $500 gifts, personalized just for you!!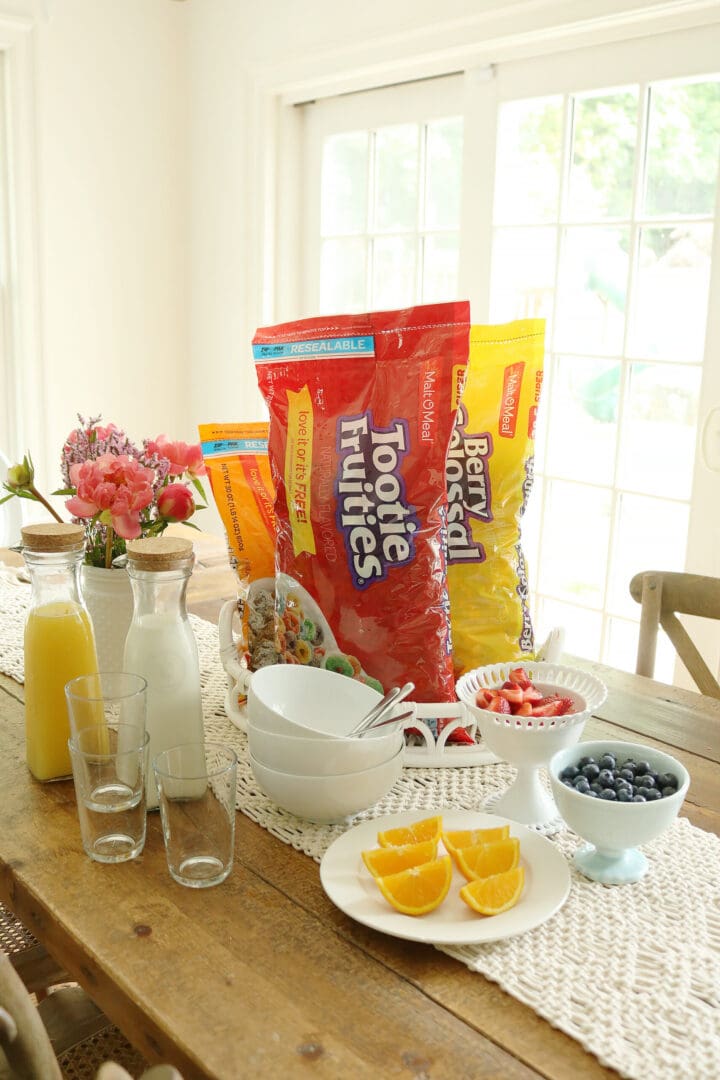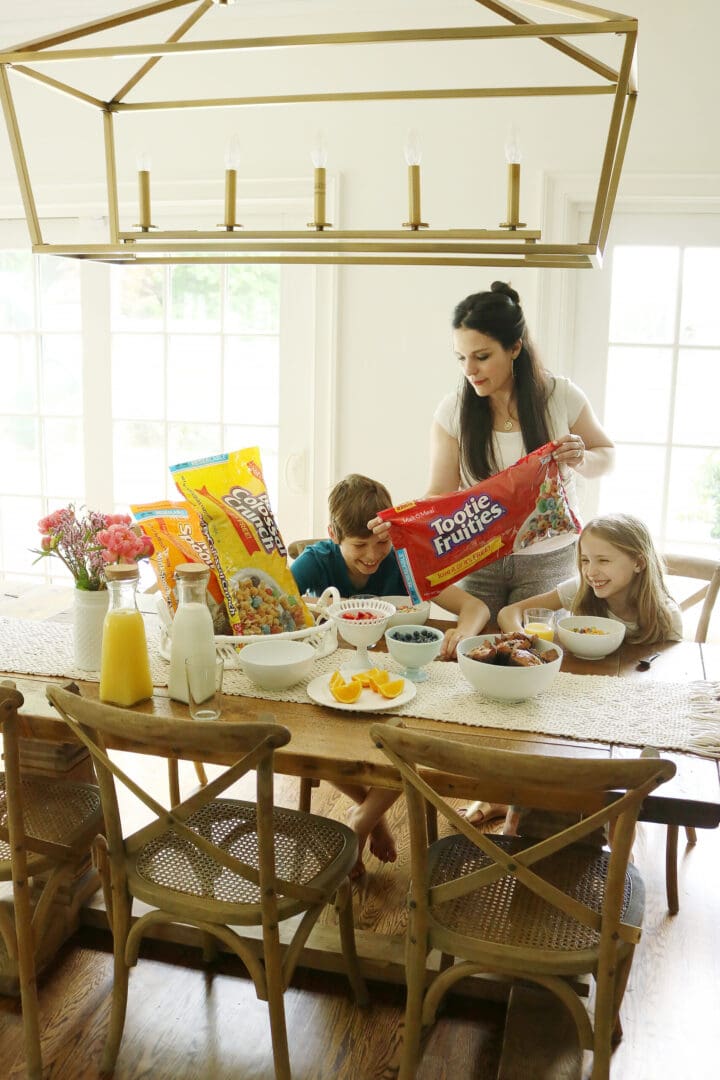 Moms, we are doing awesome! We are conquering this quarantine life while constantly juggling multiple hats as a mom, worker, teacher, cleaner, day-care provider, chef, entertainers and the list goes on. Take a moment and tell yourself how amazing you are! Yeah, I get it, you're burnt out. Your house may be a complete mess; you've lost your temper too many times to count; your eyes are going cross-eyed with the never-ending zoom meetings; and your child hasn't finished their homework assignment that was due last week. Who is even counting the days or even knows what day it is?! It's all blurring together. But hey! We are still doing it and making it happen, even though it hasn't been pretty! That is okay! To add a little variety to our quarantine routine, I've been trying to switch things up a bit from what we normally do during our regular routine. I wanted to share five ideas to break-up those same quarantine days and make your life easier as a mom.
First, we are turning to Malt-O-Meal (MOM), who is the champion of moms with ready-to-eat cereals. To honor all of the important and extra work moms across the country are doing right now, and to give them something to look forward to, Malt-O-Meal is giving away $30,000 worth of personalized gifts to moms (two $500 gifts each day for 30 days), plus Malt-O-Meal cereal for each winner's pantry, via a social contest on the brand's Facebook page now through June 25th.
That is such an amazing giveaway because it benefits local businesses in the community of the winner, so make sure you sign up. Extra cash for a little shopping spree at your favorite local clothing store or relaxing day at your local spa (hopefully that will open up soon!) or a date night at a beloved local restaurant, is something I know I could definitely use. I love that they are curating gifts valued at $500 for these local businesses hurt by the pandemic in your community. Head to their Facebook page to learn more about this giveaway just for moms, from MOM.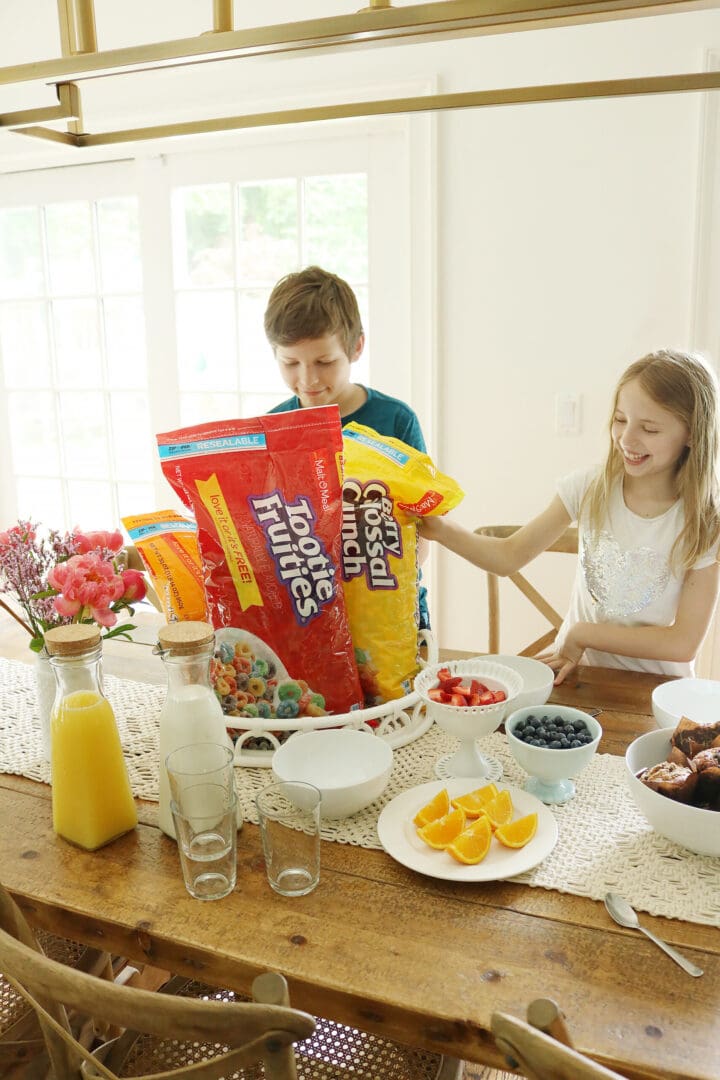 Five Ideas to Break-Up Quarantine Days
One way we are breaking up the monotonous days is adding a little creativity. My kids love when we have "cereal for dinner" night. And I obviously don't feel guilty especially after a day of non-stop cooking and cleaning. That's when mom needs a break! My children get really excited when I pull out the Malt-O-Meal cereals, which are affordable, high-quality, great-tasting for the entire family. My kids like the Frosted Mini SpoonersⓇ, Tootie FruitiesⓇ and Berry Colossal CrunchⓇ. This obviously is the easiest dinner ever. I cut up fresh fruit, and we pretend like it's breakfast…but really it's dinner! LOL. My kids think it's hilarious, and love the variety of our daily routine.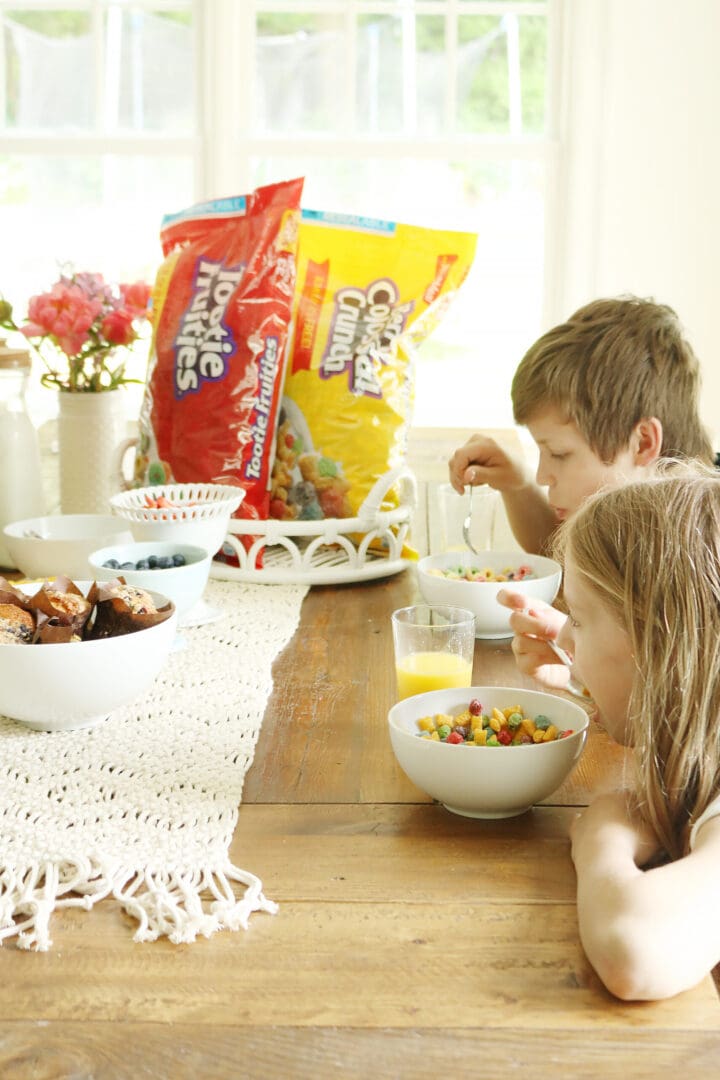 Another way we are breaking up the mundanity is by having a movie night on a school night or a weekday! Many of you have finished school, but we are still in school. Movie nights break up the weekday routine. But here is the trick, I let them watch a fun documentary or educational movie, so it's not just any movie. It's a movie where they are learning! That way I don't feel that guilty, and my kids don't complain. They love it, especially when I put out a big bowl of popcorn mixed with their favorite Malt-O-Meal cereal.
A great way to break-up those quarantine days is always having a board game or puzzle going. We have transformed our dining room table so a puzzle is on one side of the table and a board game is on the other side. We love playing family board games together, and sometimes we don't finish a game so we keep it out to continue the game to the next day. This is such a fun way to bond as a family. Puzzles are also a great boredom buster and a great way to take a break from school work.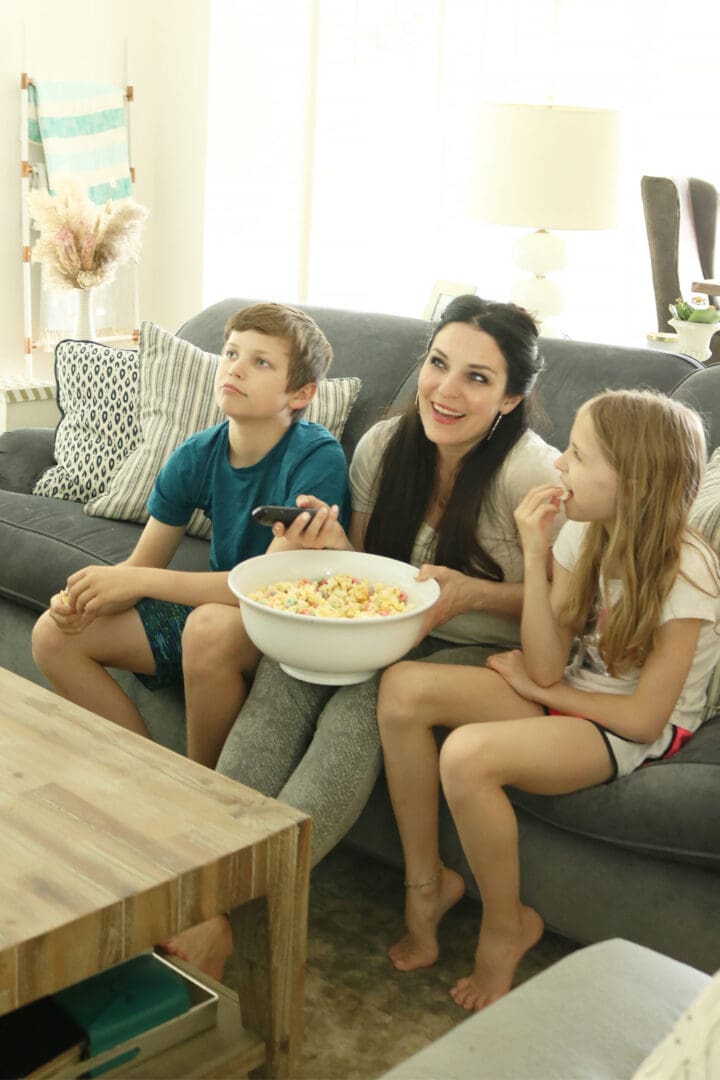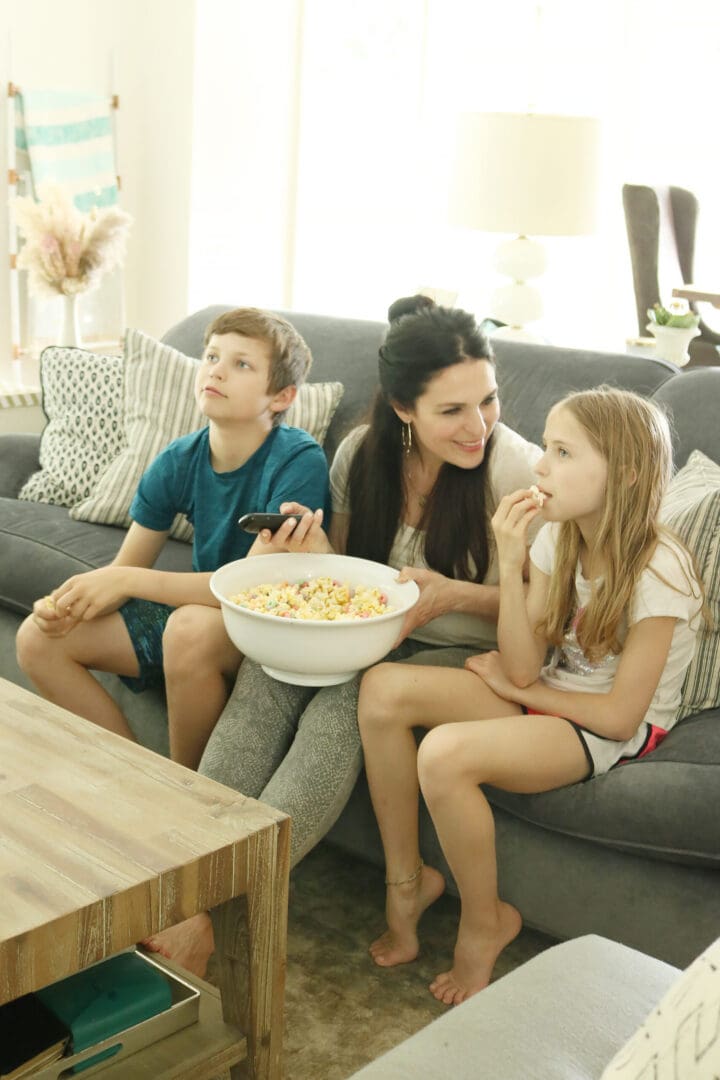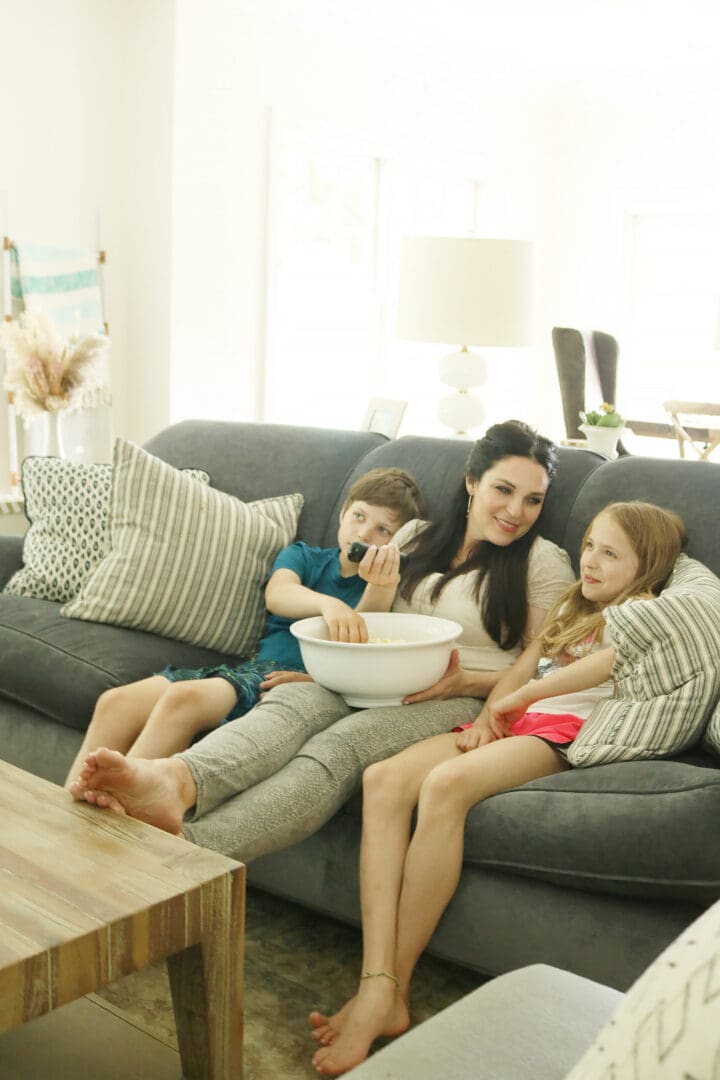 One way to make life easier for me is at the beginning of the day I set out snacks for my children on a large tray and put it on the table for little arms to reach. I found that my kids snack all day long, and they are usually snacking on junk food if there is no healthier alternative. So, to get them under control with continual grazing from the snack cabinets, I cut up fruit and veggies and put them out on a tray with dips. Some days I will do crackers and cheese. I will also put out the Malt-O-Meal Frosted Mini SpoonersⓇ, which are easy to snack on. Fruit smoothies are also a fun healthy snack.
Another tip to break up quarantine days, which may sound silly to most, is have a dance party. I know it's silly, but music is therapy and can really change the mood, especially if dancing is involved. What I like to do is put on music at the end of the day while I'm cleaning up and getting dinner ready. My kids always end up dancing, singing and creating movement. It's been so good for them especially since they have been on screens all day for school. We definitely get out and take those walks and breaks, but a dance party just makes everyone so much happier!
I hope these five ideas to break-up quarantine days are helpful and add a little variety and humor to your daily routine. And most importantly gives mom a break!
Make sure to check out us out on Instagram! Also other Family Ideas!