A beautiful home exterior can make or break curb appeal! Sharing easy and simple curb appeal ideas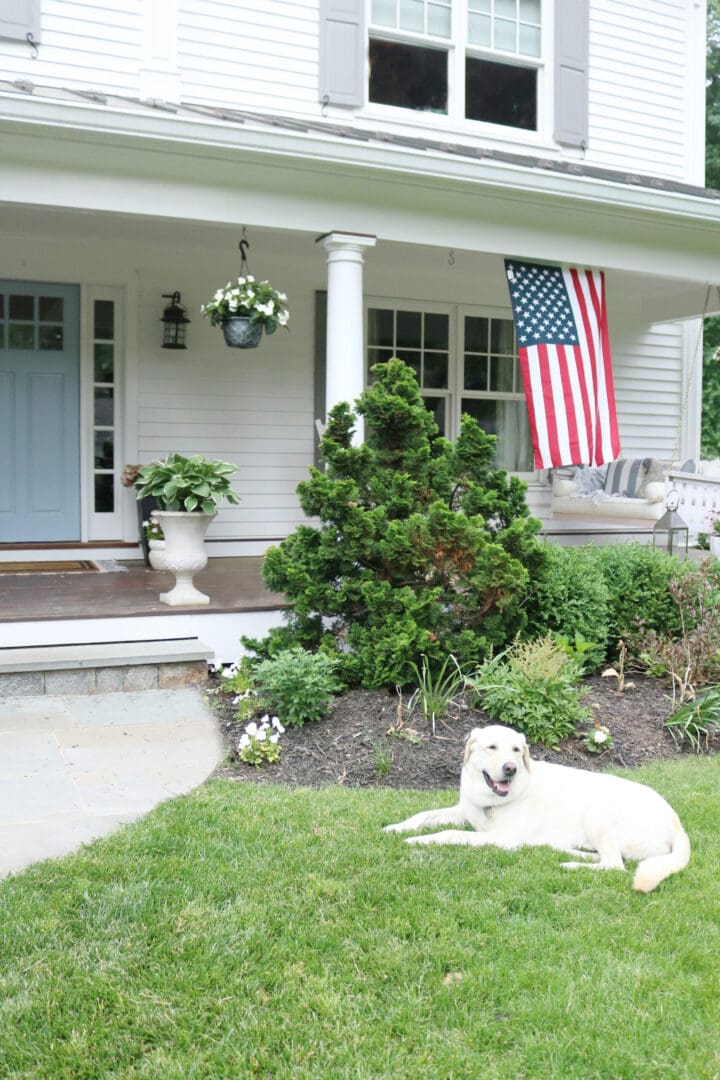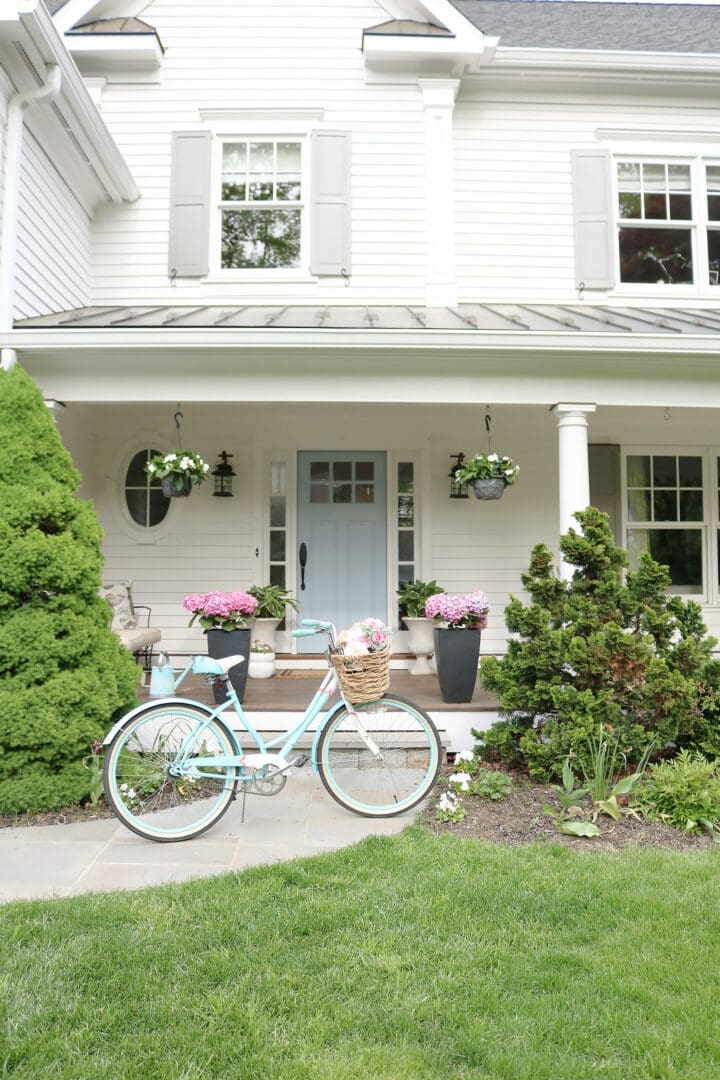 First impressions are so important, especially when buying a house. You know a charming house when you see one and want to stop and stare. I knew when we bought our current house, it could use some curb appeal. It wasn't in bad shape, but it just needed some easy, freshening updates. I always wanted a front porch, so I was excited this house had one. You can have a lot of fun charming up a front porch. You can see the before and after of the exterior of our home and the easy things we did you add curb appeal. If you are looking for mega charm or just something unique, today I are sharing 7 easy and simple curb appeal ideas that are budget friendly and something you can do in a weekend. These are easy ideas and projects you can do yourself. But if you want to make major changes, painting the exterior of the house (see my painting suggestions) is always an easy way to update. Also adding changing out old windows to new windows or building a awning or porch is a great way to add curb appeal.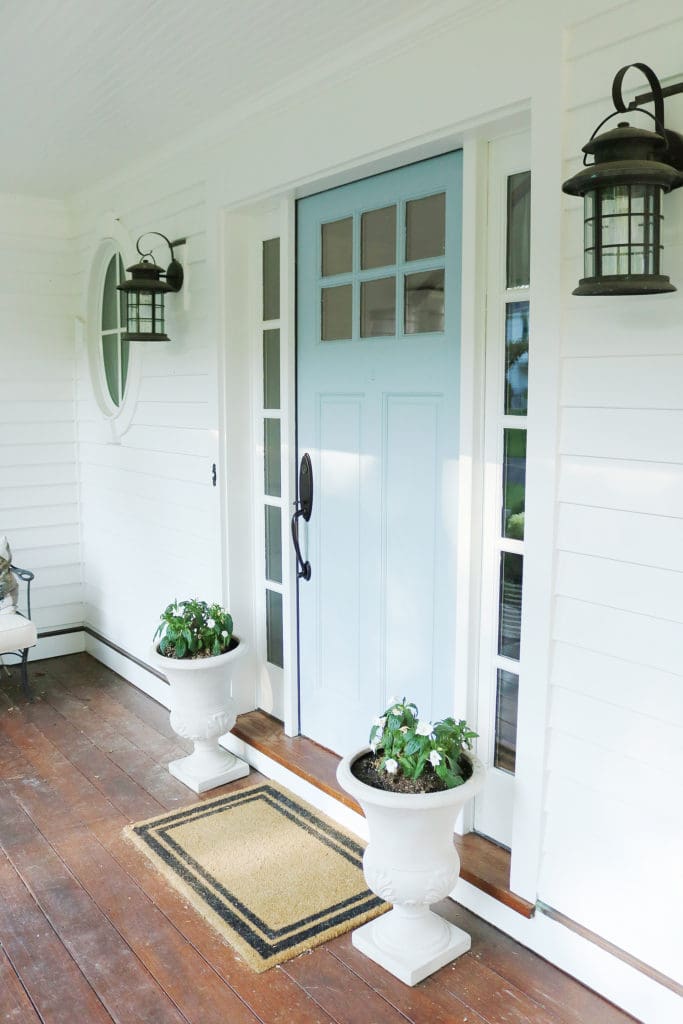 1. Paint Front Door
Pick out a fun paint color out, grab a paint brush and paint your front door! Easy to update and add some curb appeal. My friend paints her front door a different color every year. Red for fall, yellow for spring! It brings a cheery and inviting welcome to all of her visitors. Paint is an instant way to boost your home's aesthetics!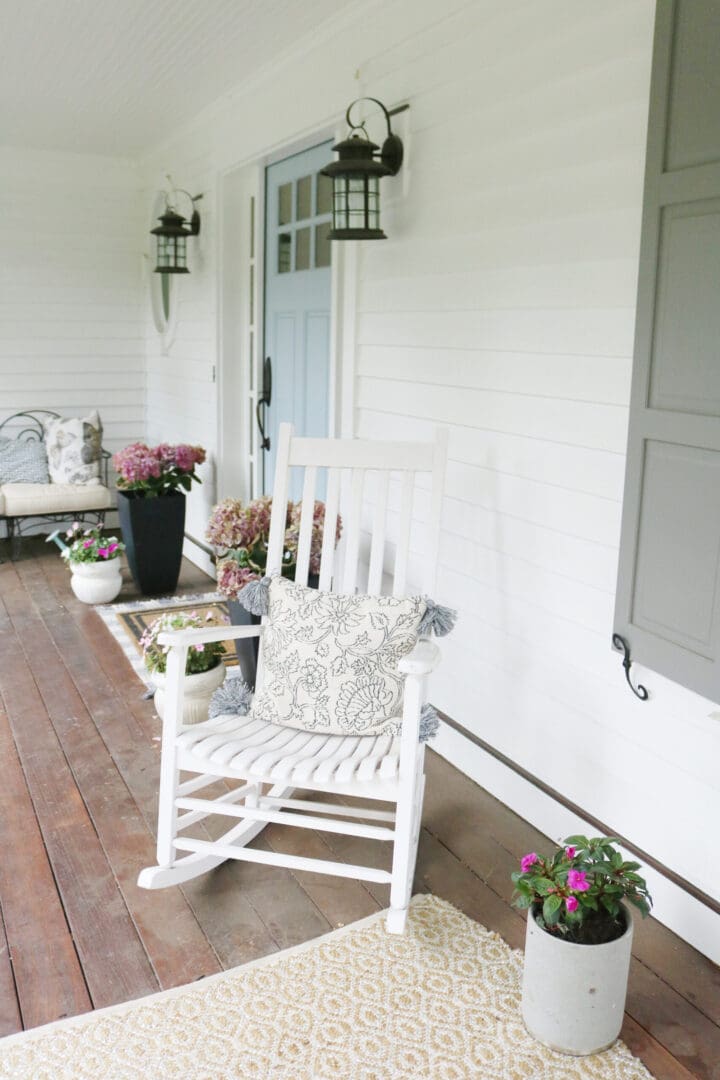 2. Add Flowering and Greenery Planters
There are so many beautiful large ceramic planters to choose from and I listed a few of my favorites. Planters will instantly add color and personality to your home. These is a project that can be completed in an hour. I also like to have a cute watering can nearby so it's easy to keep my plants watered.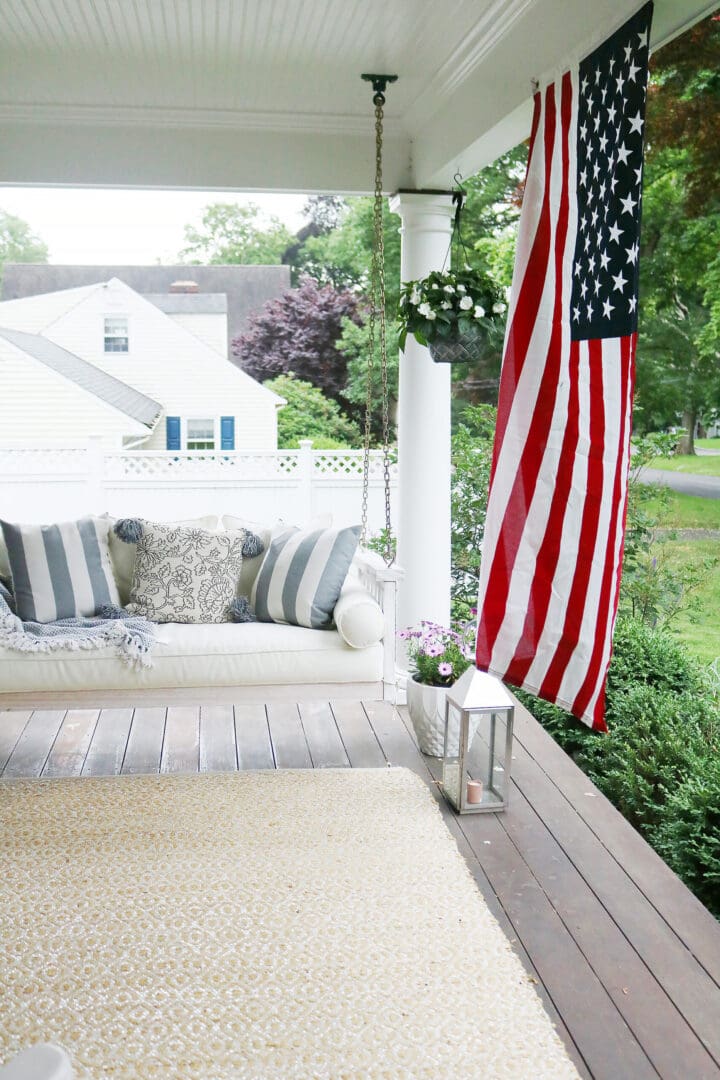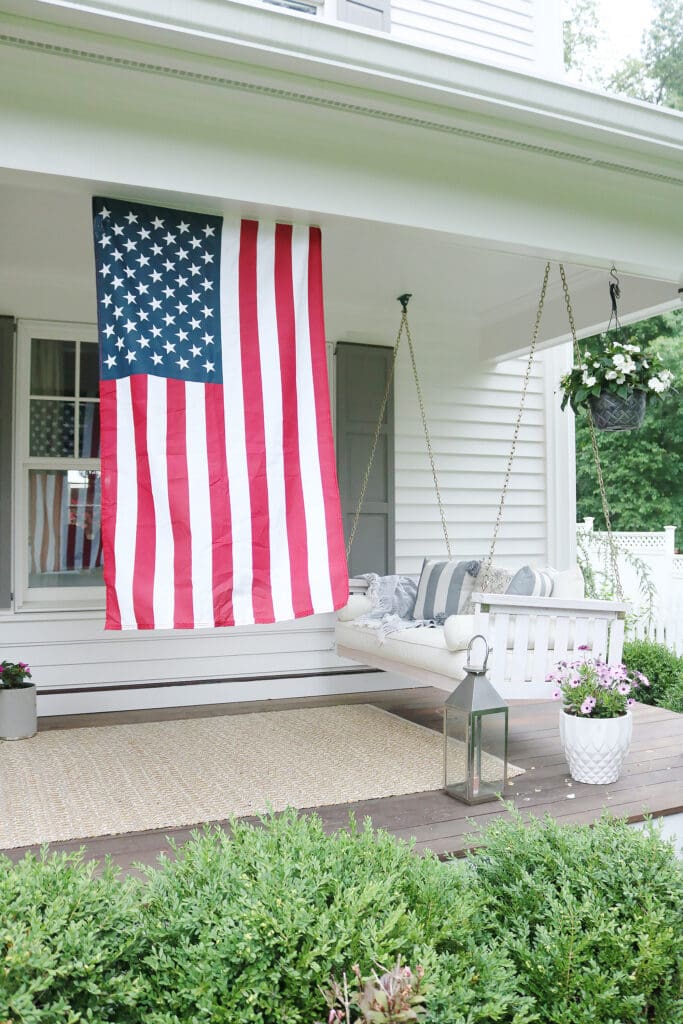 3.Bring the Inside Outside
Have a seat! Sit back and relax! Want a drink? If you have the space, add a porch swing or chair. Put a throw pillow on a porch bench. If you don't have a porch or space by the front door, then add a bench somewhere else in the front of your property. This is a welcoming signal. Another way to add curb appeal, but in the back of your house, is adding an outdoor table space and lounge space.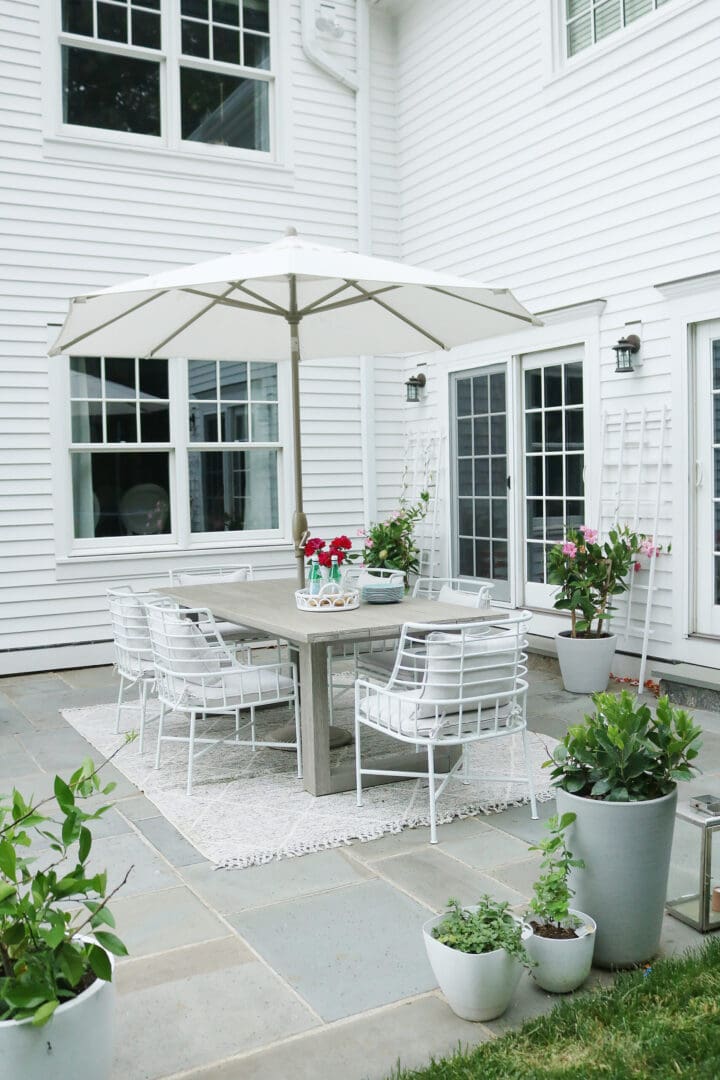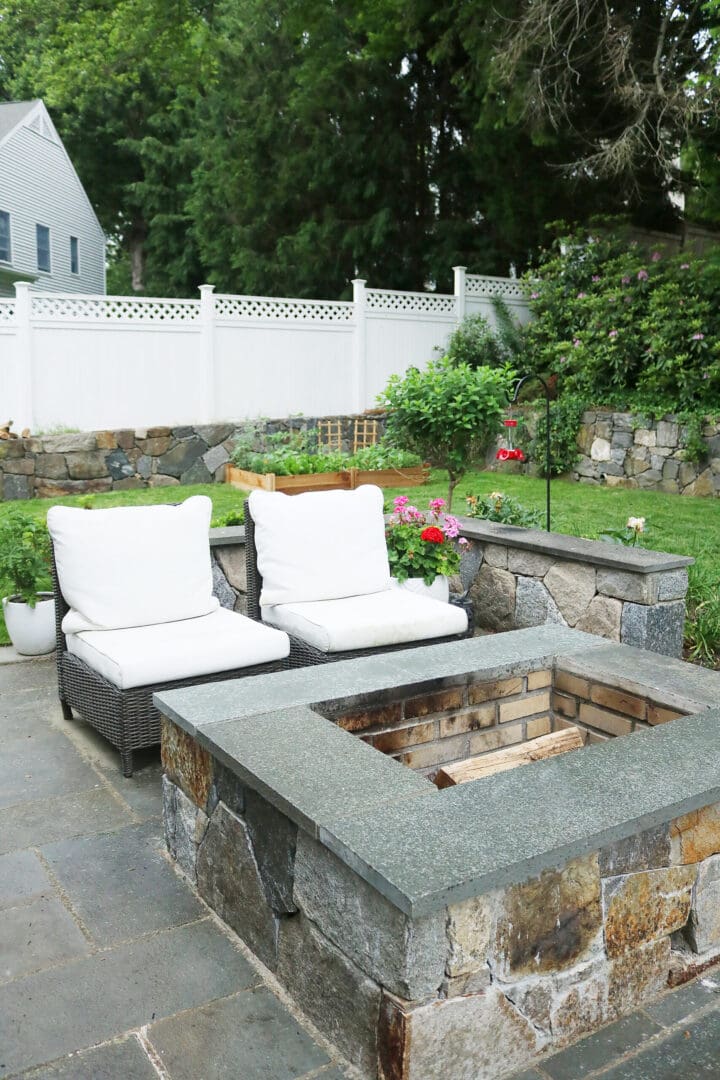 4. Update your Welcome Mat
Layering your welcome mat is a fun way to add warmth and is another way to invite your guests. Make sure you sweep it often. Throw your mat away if it has had a beating. Welcome mats are budget friendly!
5.Change Outdoor Lighting
Updating your outdoor lighting is an easy way to add a curb appeal to your home. Change out any old sconces, and add any landscape solar lights to highlight your home's best feature. I add a few of my favorite outdoor lighting sconces below.
6. Trim and Cut back Landscaping Plants
When we first moved in we ended up ripping out many of the plants because they were randomly placed, and they didn't edify and beautify the elements of the home. We added flowering landscape plants for every season so we always have a continual plant that is blooming. We trimmed our evergreen plants that were overgrown. This is an easy weekend project, and really makes a huge difference in a home's curb appeal!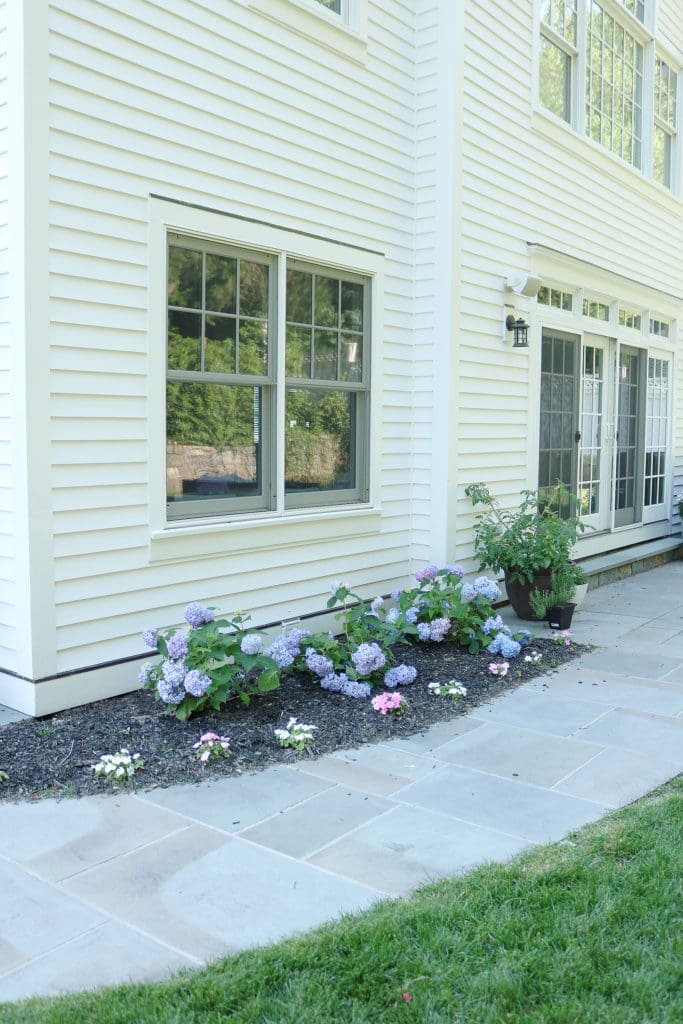 7. Clean up the Junk
If your front yard is looking like it's a junk yard, clean it up! Take the weekend gather your junk and drop it off at the dump. It's worth the time and energy to sort through and dispose of the mess. Declutter and remove any craft fair items like wind chimes, butterfly flags, streamers–time to take those items and move them to your backyard.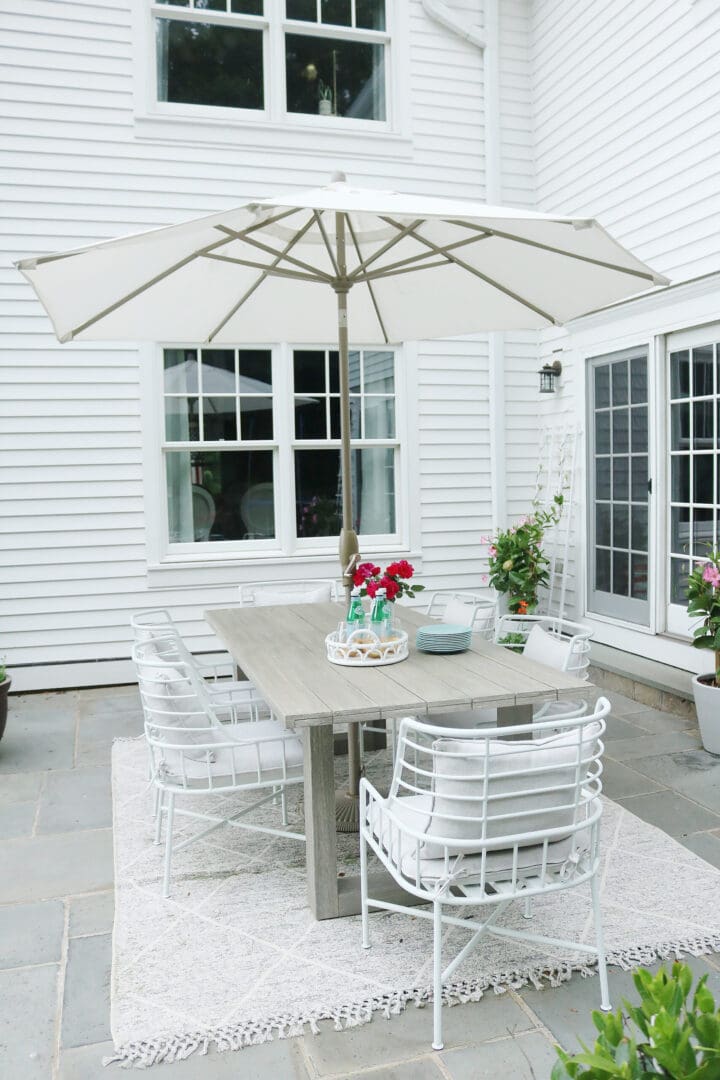 Follow me on Instagram!