Beach Cover-ups have become swim essential items. Sharing the best under $40, plus a $750 Amazon Giveaway.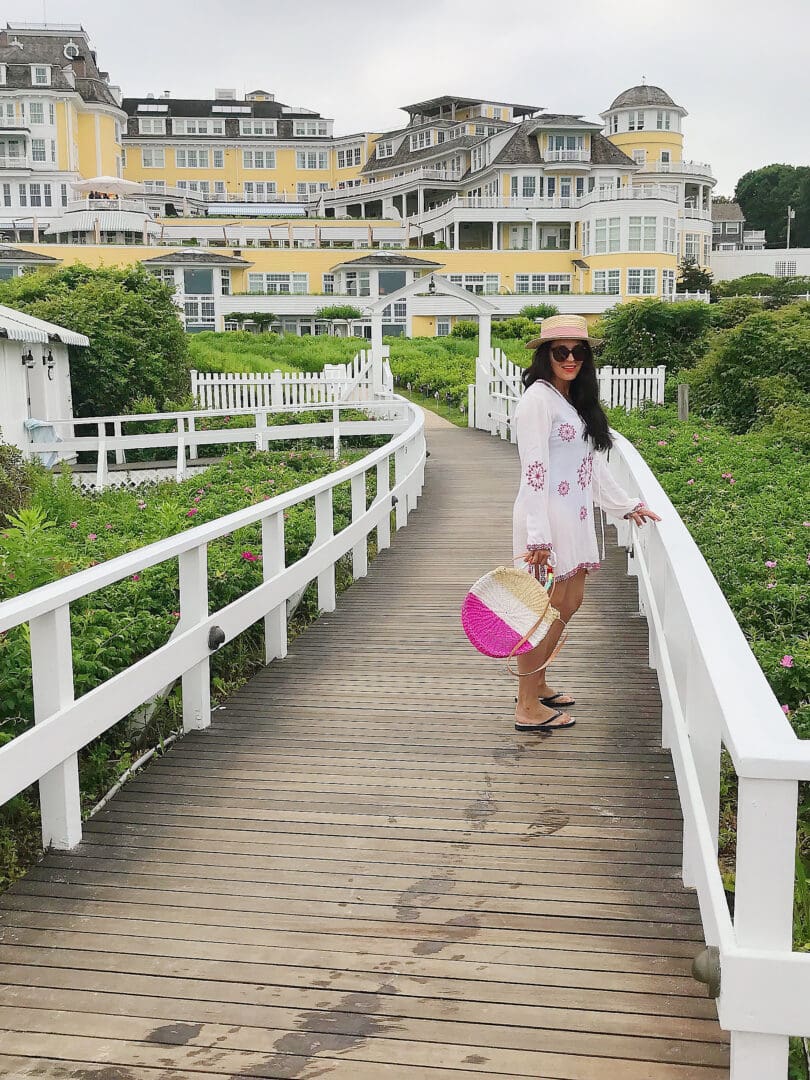 Okay, lets face it. Walking around in just a bikini all day long can become really uncomfortable. Sucking in and making sure your swim bottoms or swim top doesn't shift too far to the left, a beach cover-up has become a swim essential piece to give you just that extra coverage. Beach cover-ups are the perfect way from sitting seaside to strolling around the beach town for a bite to eat. Or if you've been invited to a pool party, having an adorable cover-up is both stylish and comfortable. So I am sharing the best beach cover-ups under $40 because I feel like you don't need to spend a fortune to look stylish to cover up your body. Also make sure to sign up for my $750 Amazon Giveaway at the end of the post!
Most beach cover-ups are airy with crinkled cotton gauze with fun tasseled ties and dramatic vents, so even when they are long sleeve you stay cool and are protected from the sun. Since beach cover-ups have become necessary items, there are so many different styles. I tend to love pullover tunics and dresses, whereas my teenage daughter loves gauzy shorts and tank tops. Either way, when shopping for beach cover-ups look at the material and make sure they made with cotton gauze or linen jersey. Breezy and pop-on easy, beach cover-up should be casual and lightweight. Especially if you have burnt shoulders, you don't want it to be a hindrance to pull over your sore body.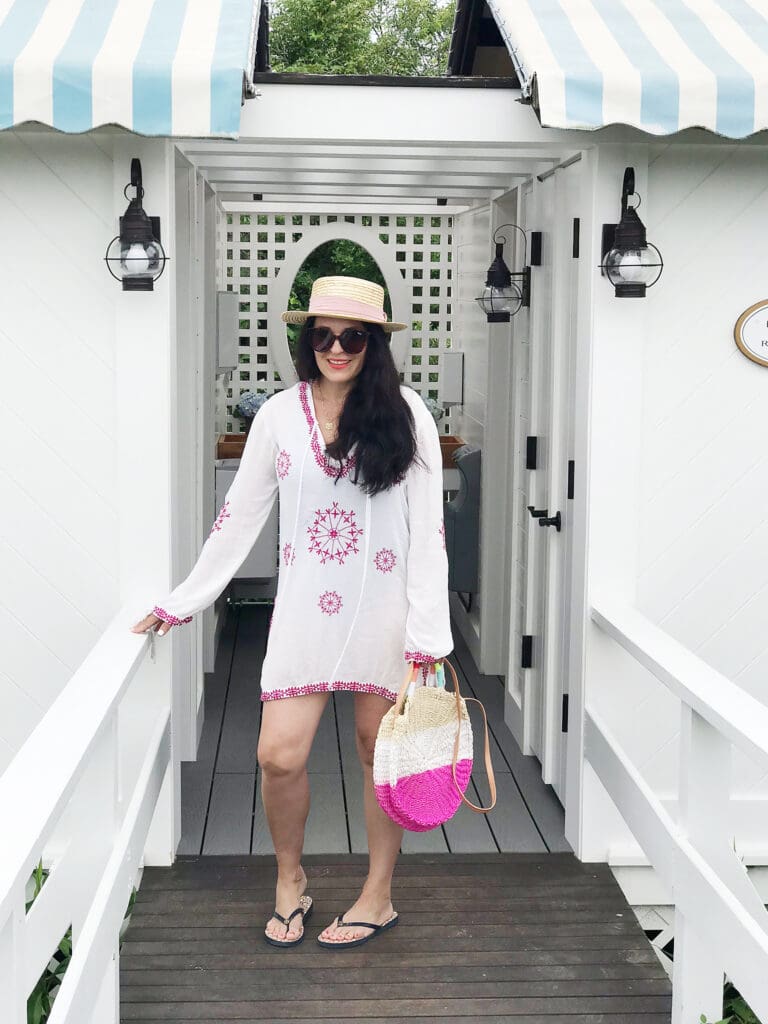 My beach tunic is made with cotton gauzy and I love how it is so light and keeps me cool in the hot sun and protects me from its rays. I styled it with straw boater hat with a pink ribbon and a striped round straw bag. Here are the best beach cover-ups under $40. Make sure to check out my post for summer dresses under $25.
Make sure you are following me on Instagram for the latest posts!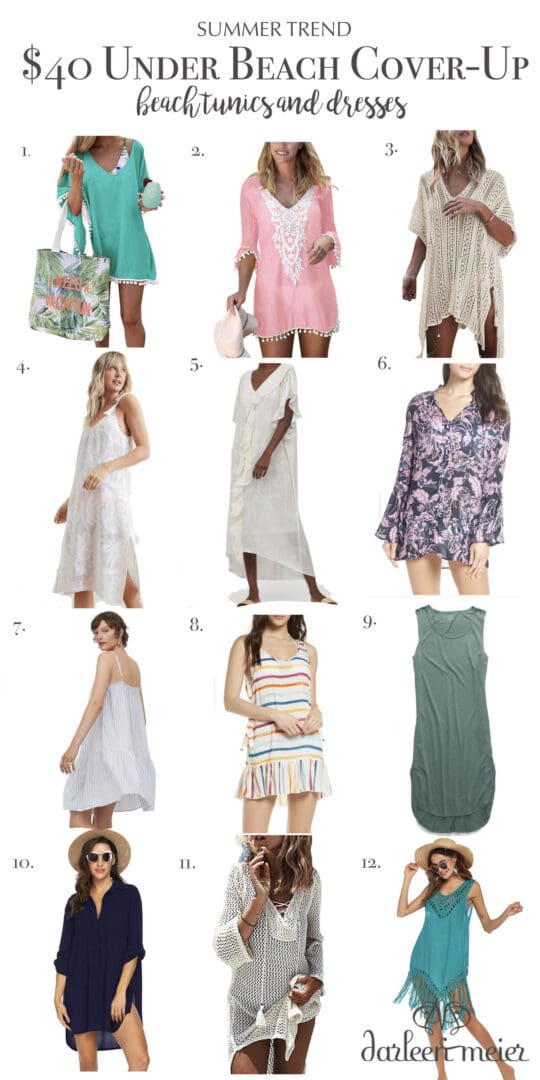 1 | 2 | 3 | 4 | 5 | 6 | 7 | 8 | 9 | 10 | 11 | 12

We are excited to kick off summer!
I've teamed up with an amazing group of bloggers
to give YOU a chance to win:
a $750 Amazon Gift Card just in time to treat yourself!
Simply enter below by completing the rafflecopter. You'll receive one entry per completion.
This giveaway is open to the U.S. and Canada only and runs until 7/6.
Winner will be announced here. Good Luck!
Void where prohibited. By entering the giveaway you acknowledge that you are agreeing to complete each task, which involves following, liking and subscribing to newsletter's.