Our annual strawberry picking tradition! I'd stay in these strawberry fields forever!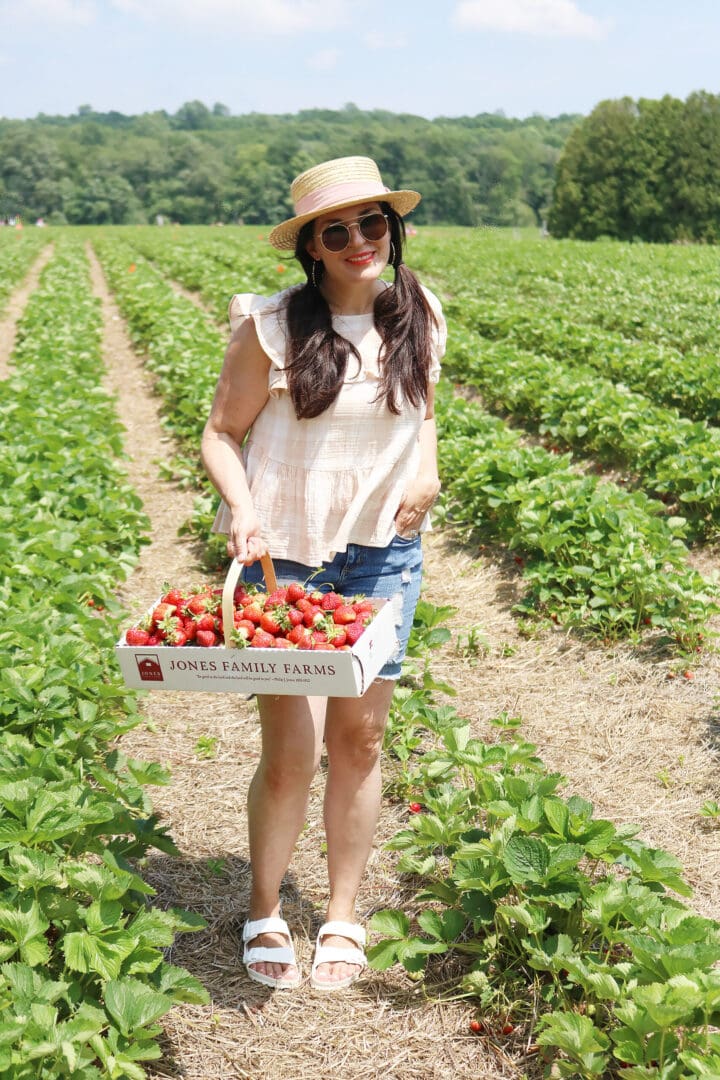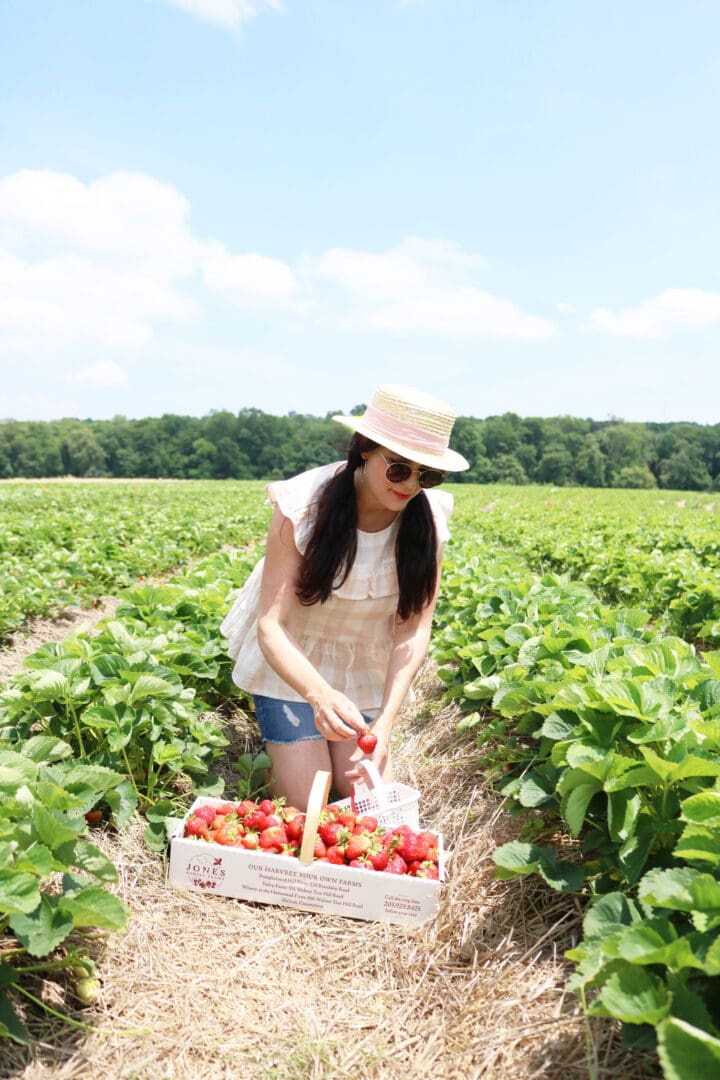 We love our annual strawberry picking day! So many sweet memories picking strawberries. I've been taking my babies to the strawberry fields forever…well not forever just since they were little. They have gotten to be the best pickers and helpers. In fact, they do most of the picking. One of the reasons why we love to go is because you come home with so many strawberries that you are forced to quickly get going with processing your strawberries! There is no delay. We love to make our favorite strawberry jam, along with strawberry ice cream and freezing gallon bags of strawberries. If you are looking for the cutest strawberry jam labels, make sure you download these ones! Here is also a healthy strawberry ice cream version that I personally love. Of course my children love the recipe made with heavy cream. Make sure to check out my other strawberry posts, along with past strawberry picking posts. Looking through them, my kids have grown up so much!
Other ideas for using strawberries is strawberry pie, strawberry short cake and strawberries for smoothies! Strawberries is God's gift of sweetness to us!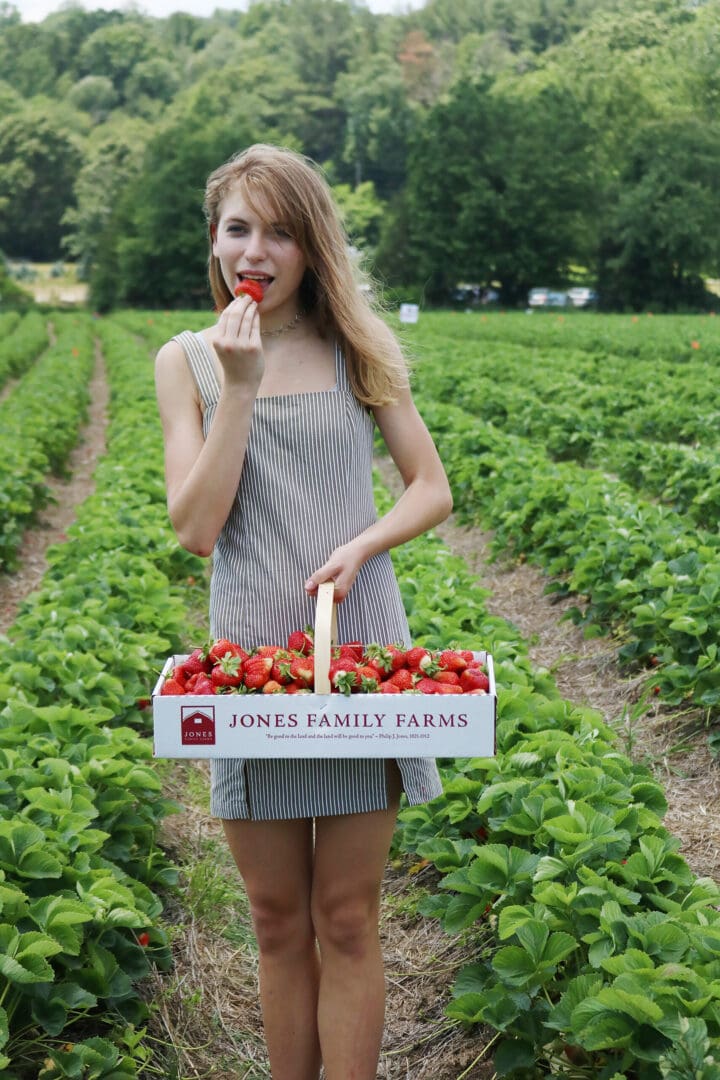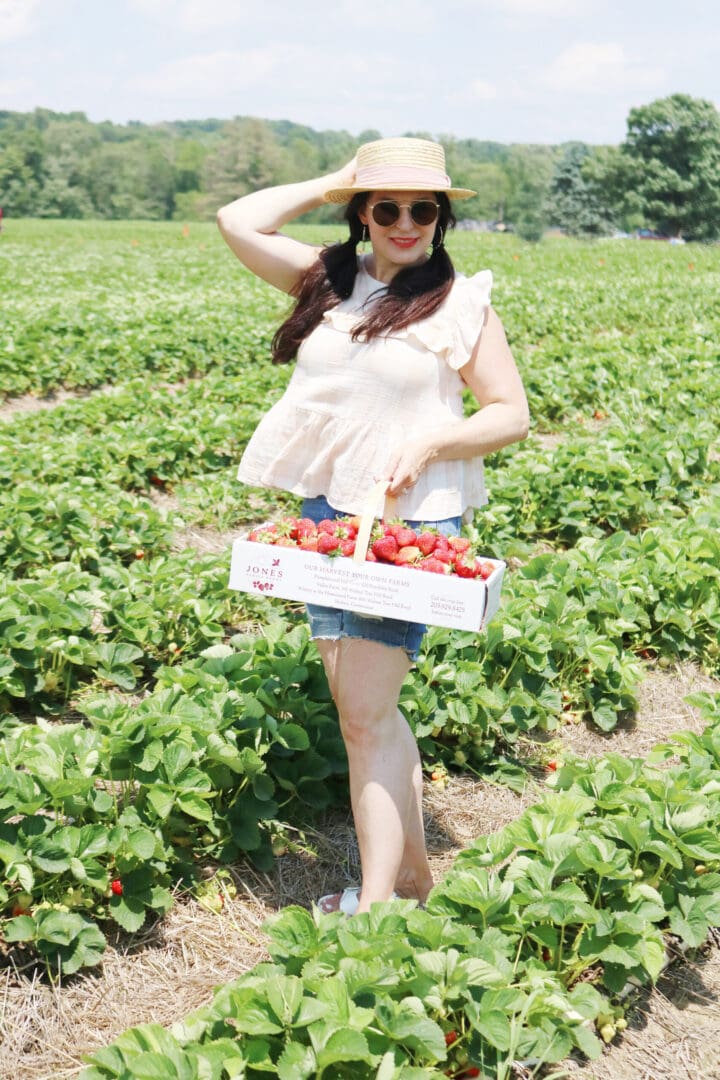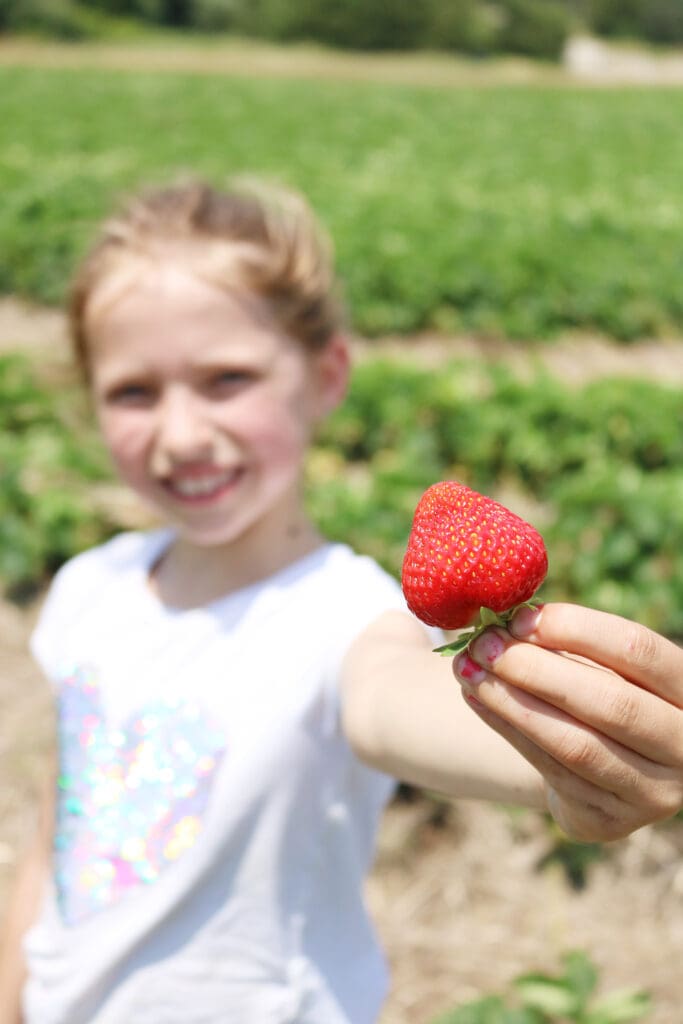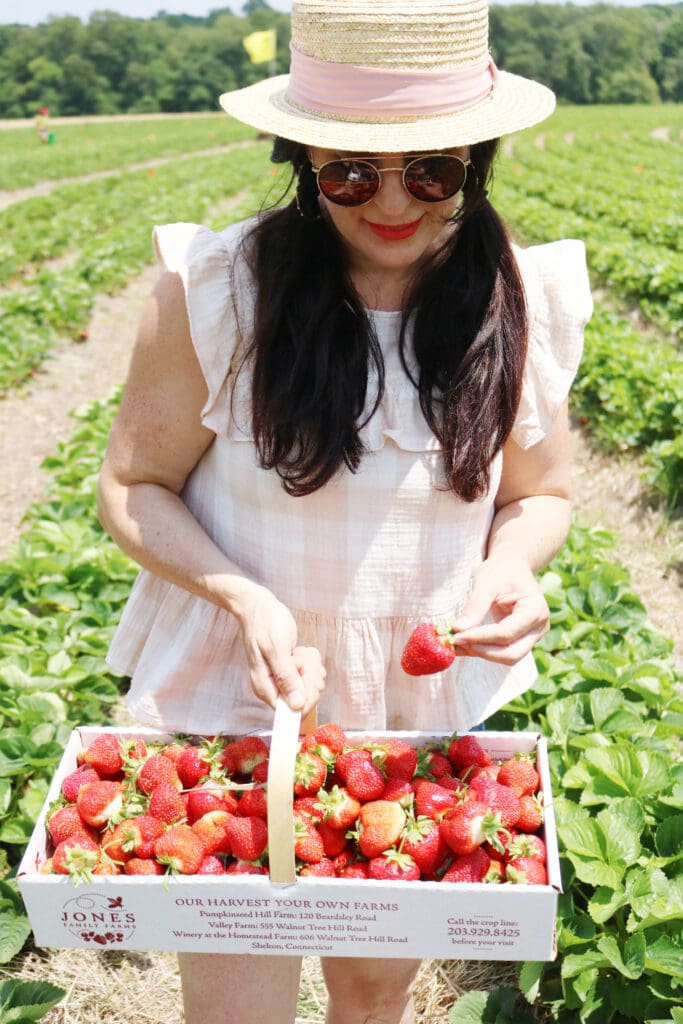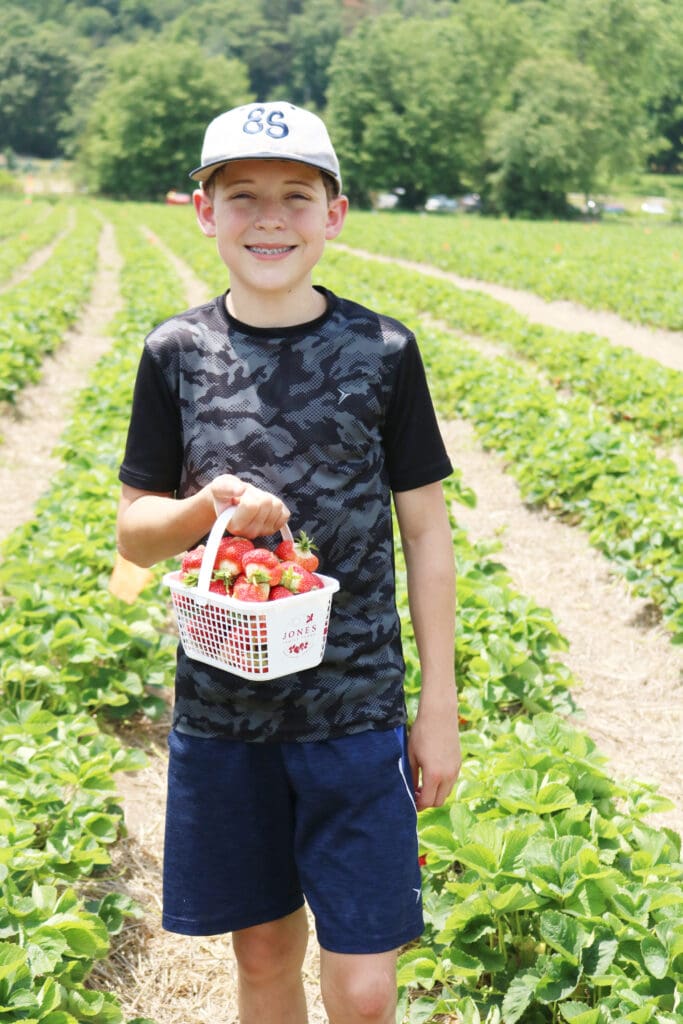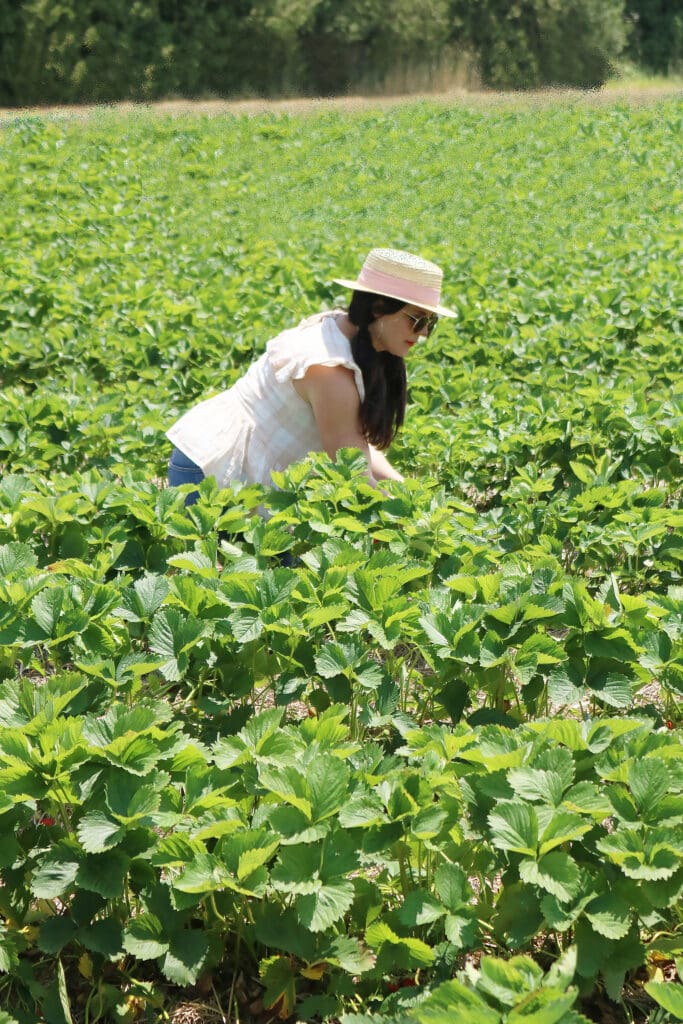 What to wear when going strawberry picking? Here are a few of my tips–make sure you wear a sun hat to cover your face. The sun can be brutal so make sure you wear sunglasses. I like to have something flowy on like a top or long dress, so the wind can keep you cool. Picking strawberries can be laborious and you will sweat so have loose clothing on is good to keep your clothes from sticking to your body. I perfect shorts because you need to bend down on your knees and pick the strawberries. But if you wear a long flowy dress or skirt, that is also good because it can protect your knees. If you wear pants, I'd say wear pants that are loose so you are not sweating too much! Comfort is the key.