Stay cool in these one piece swimsuits that are modest, cute and under $50!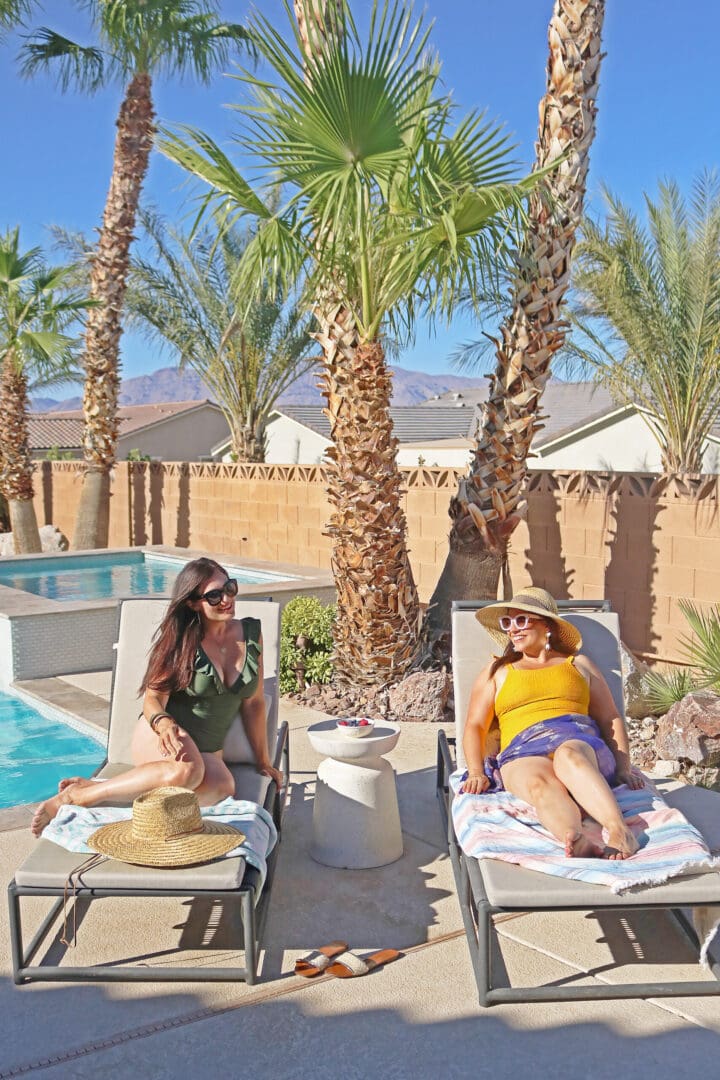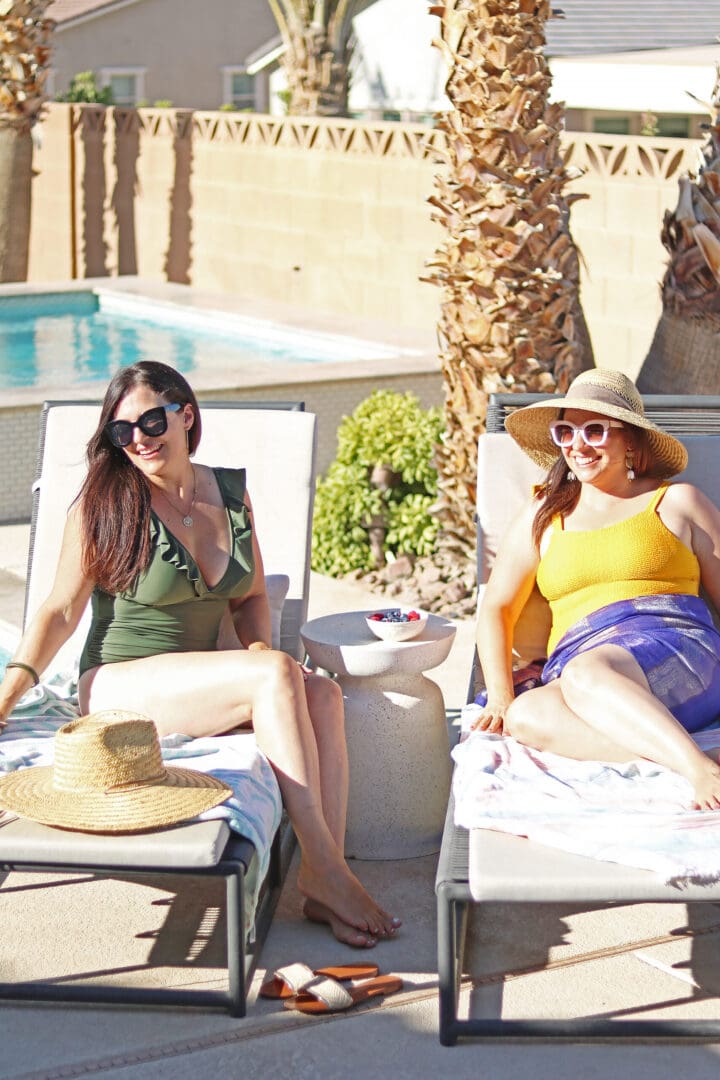 When it comes to swimsuits, I am actually one who likes wearing a two-piece bathing suit. I love the convenience (easy to go to the bathroom), love to mix and match tops and bottoms, and love how it doesn't accentuates parts of my body. I have always felt like two-piece swimsuit works better with my boyish figure! But recently I have been embracing the one piece bathing suit and quickly becoming a fan. I love how one piece bathing suits are a huge summer trend. There are so many colors, cuts, shapes and patterns. They do work better concealing the mama tummy and back fat! One thing I have been doing is sizing up on my one-piece bathing suits so they are a little more forgiving when clinging to my body. My sister rocks the one-piece bathing suit. She loves how it elongates her shorter body frame, and she feels more confident while wearing it because it covers more of her body.
Swimsuits price range can get really expensive. I have found that cheaper bathing suits usually meant ill-fitting form, poor fabric quality and bad swimsuit design. But the last three one-piece bathing suits where under $50, and they have exceeded my previous notions. Love the fit and the cut, and they are so comfortable wearing. The green suit is a favorite and I bought it in a medium. My sister is wearing a cute yellow suit that has the waffle-textured fabric that is thick for tummy control. I also did a whole post on different styles of one-piece bathing suits that is a definite must-read if you are looking for more additional options.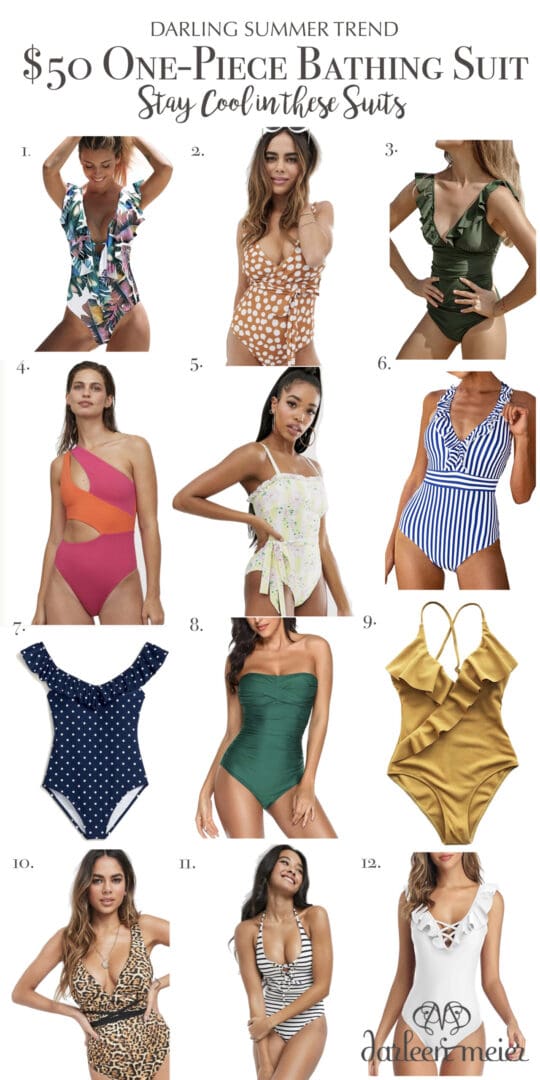 1 | 2 | 3 | 4 | 5 | 6 | 7 | 8 | 9 | 10 | 11 | 12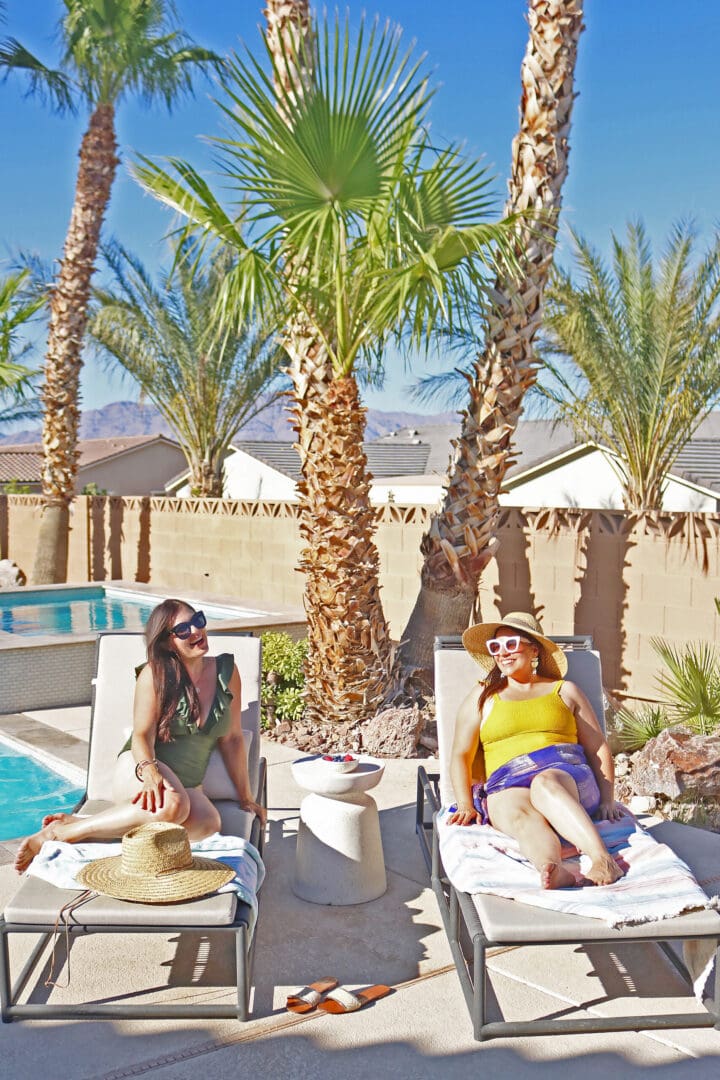 These fun pictures were taken in the heat of Las Vegas while visiting my family. Make sure to check out my Instagram for all the fun outdoor things we did to spend time as a family during this quarantine period.