Hiking and Camping Acadia National Park was a Perfect end to Summer + Kicking off Fall with a $1,000 Amazon Giveaway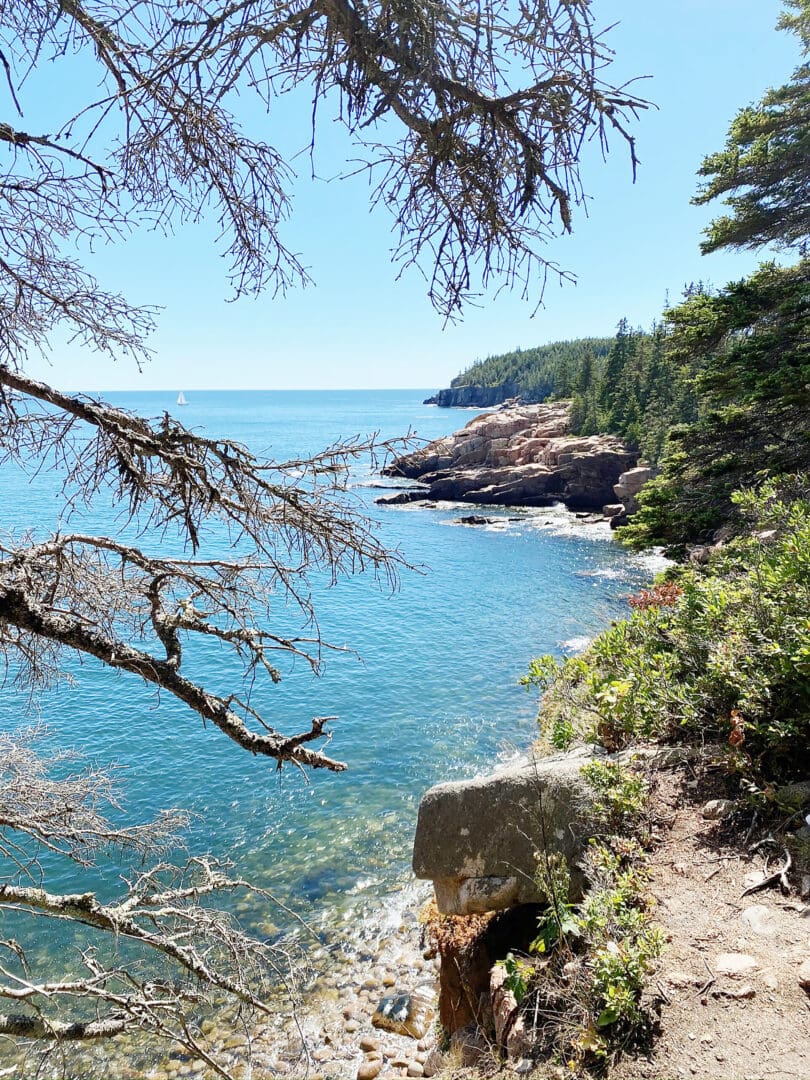 I think I have a new place to love: Maine! Such a unique and charming state with beautiful rugged coastline, where lobster is unlimited. And gorgeous hiking trails filled with wild blueberries and ocean views. If you love the outdoors, Maine is definitely a state you want to explore. Along with hiking and camping, there is kayaking, fishing, mountain biking, climbing. Let's not forget the numerous charming coastal historic towns, dotted with lobster shacks and fresh homemade blueberry pies. Hiking Acadia National Park has been on my "must do" list for a while. Since we always do a family summer camping trip and this year we headed to Acadia National Park, which is located on Maine's Mt Desert Island. The landscape is marked by woodland, rocky beaches and glacier-scoured granite peaks such as Cadillac Mountain, the highest point on the United States' East Coast. Also located on the island is the charming coastal town Bar Harbor.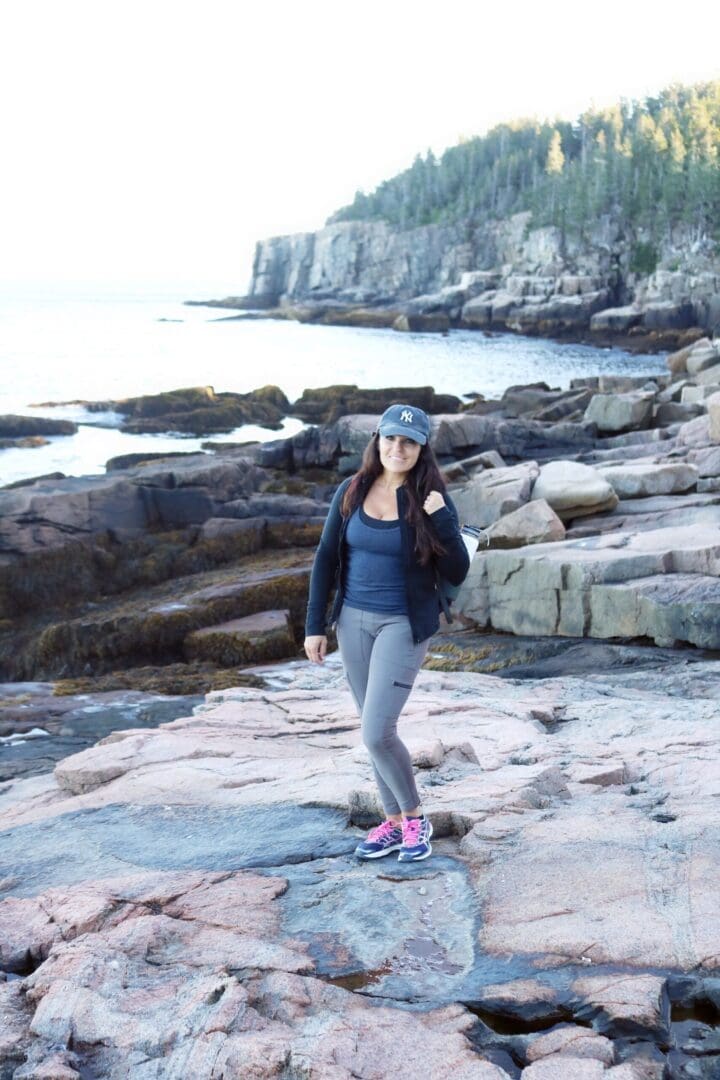 We tried to squeeze in as many hikes that out children could do (they still have little legs). Our favorite was the Cadillac Mountain hike, which is great for kids. Also you get this amazing view of Bar Harbor Bay. I love how Acadia is very dog friendly, so having our dog Scout on the trip was easy and very fun.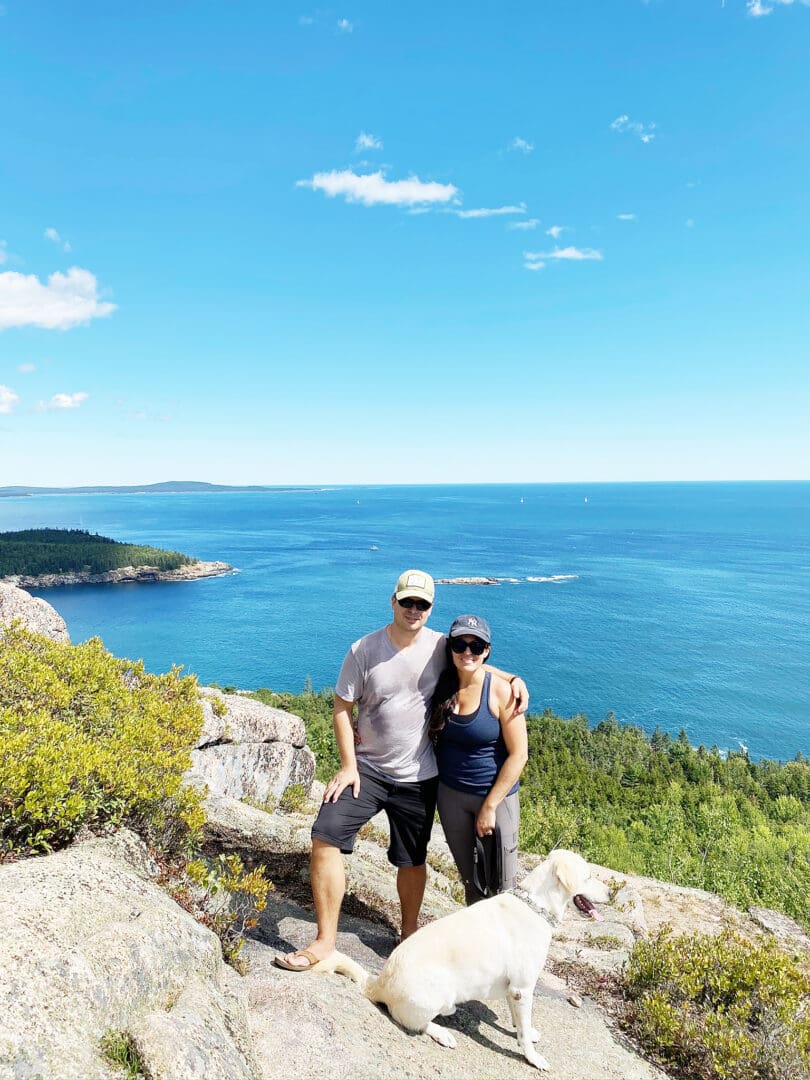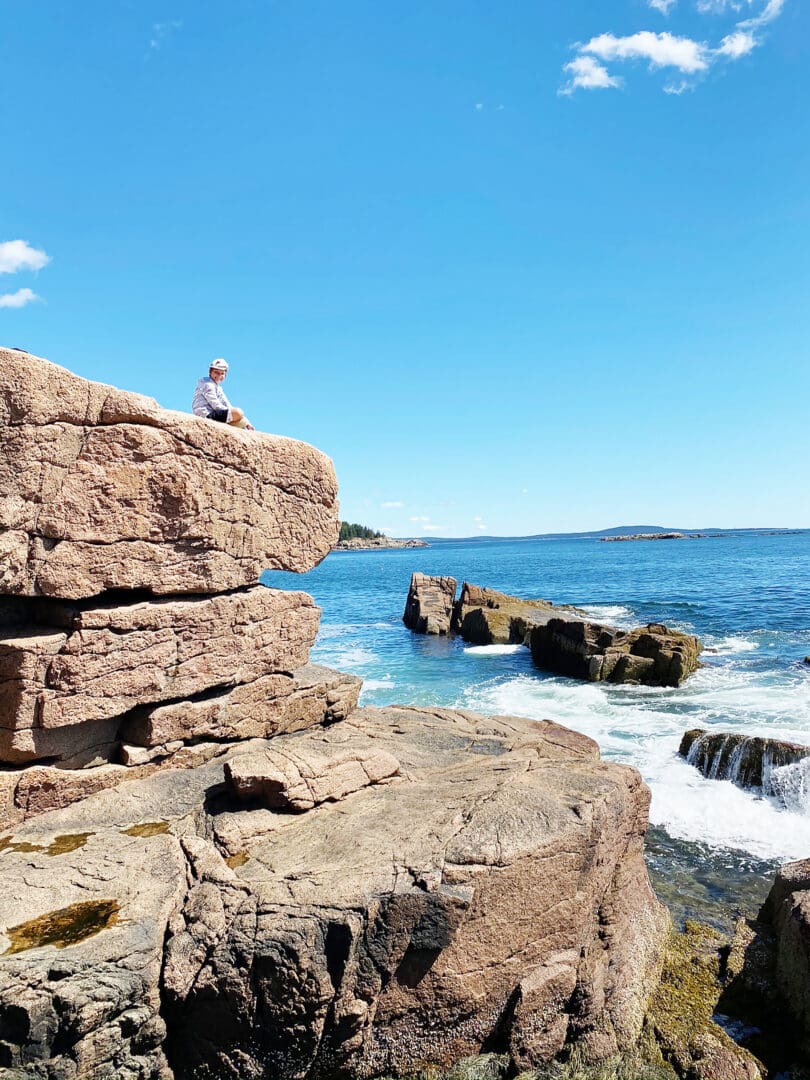 We tent camped at Bar Harbor Campground and loved the location. If you don't like to sleep in a tent, they also have little cottages. But we love that rugged tent camping, which is great with kids and a muddy dog. Our campground was an easy drive to head into Bar Harbor for dinner, and I liked how it was at the top of the island which made it easy to get to Bass Harbor and the south side of the island, which is less crowded than the northside. We've noticed since COVID how busy the great outdoors have become! Since it was Labor Day weekend, Acadia was so crowded. The hiking trails had a ton of foot traffic, and people were everywhere. We frequently commented that Acadia National Park was more busy than New York City!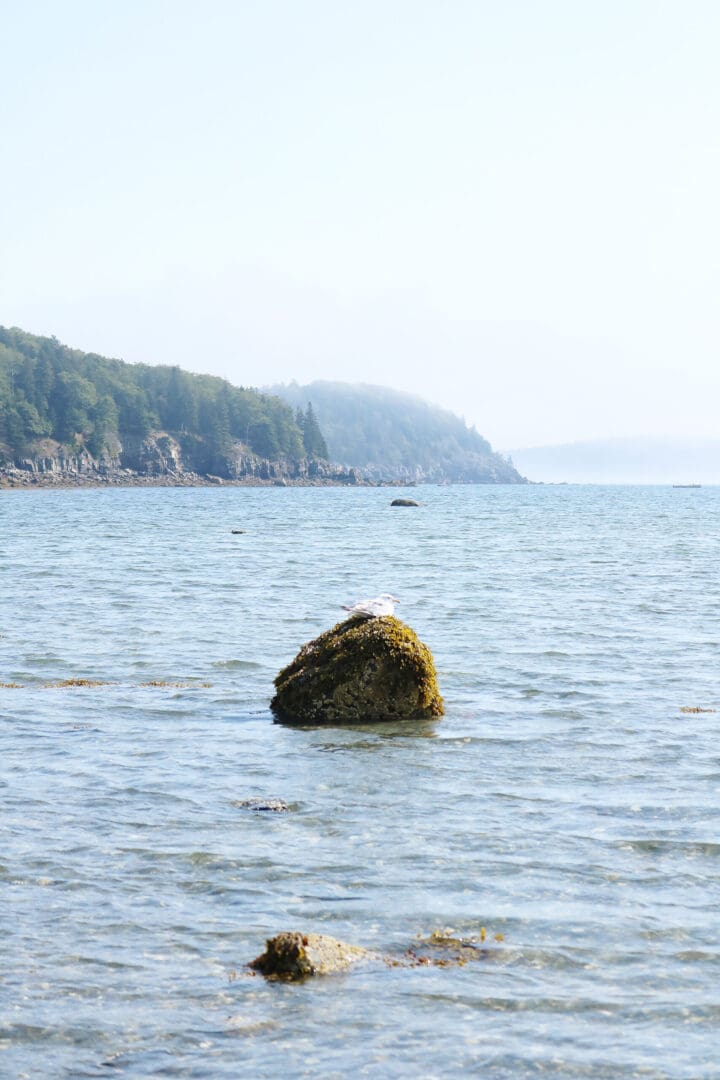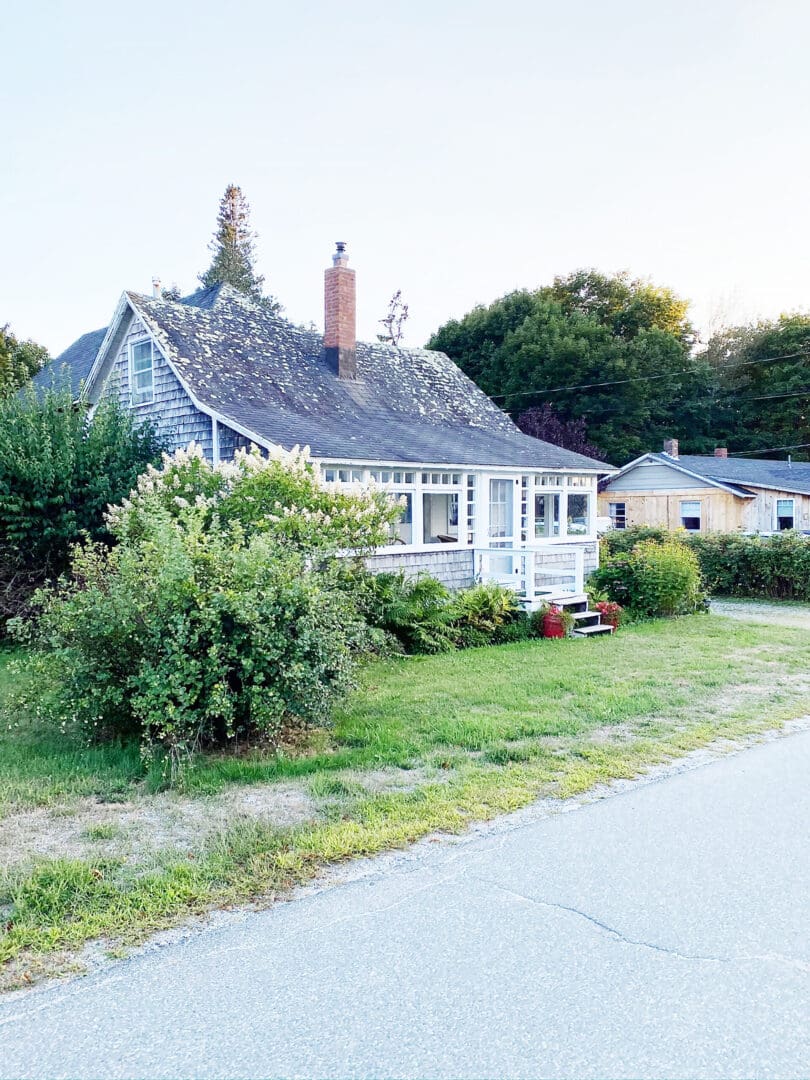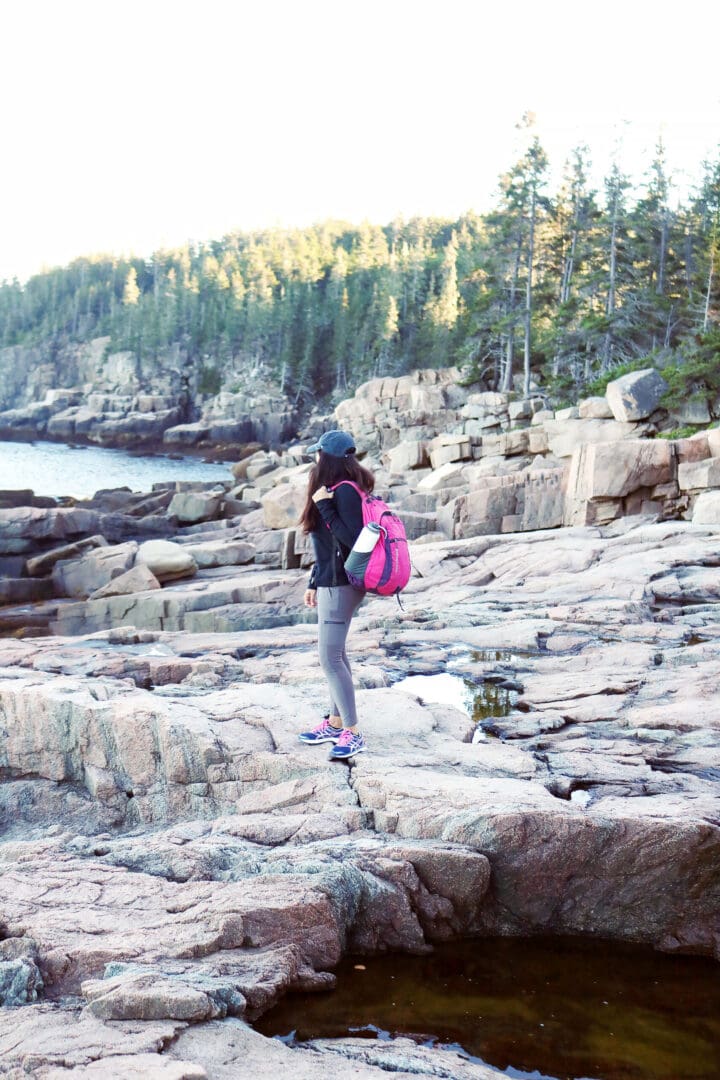 Here are the best trails for Hiking Acadia National Park with Kids:
Ocean Path–we started this hike near Thunder Hole and walked along to Otter Cliff. There is a roadside trail at the top, but mostly you are wandering along the coastline walking, climbing and hopping over jagged rocks and boulders. My boys loved the Ocean Path because there are so many tide pools and places to boulder. I suggest wearing comfort pants and water hiking shoes. This hike is very picturesque!
Cadillac Mountain Summit Loop–the day we went was so busy, but worth fighting the crowds on the trail. The view at the top is amazing! Cadillac Mountain is the highest peak on the eastern coastline and one of the first spots to catch the morning sunrise. I love that there was great views in all directions.
Bar Island Land Bridge–you have to hit this at low tide. So we got up early to hike to Bar Island. You access the land bridge from the north part of Bar Harbor town. During low tide, the bar becomes dry land and allows tourists to experience a unique little hike onto Bar island. You definitely want to explore all the tide pools out near the island. So many cool shells and sea creatures. If you are lucky, you might find a purple starfish!
Bass Harbor Lighthouse–We hit this at sunset and my kids fished along the way. The hike is very short like 10 minutes and you get a really great view of the beautiful old Bass Harbor lighthouse along the rugged coastline. This place is great for picture taking–if you can avoid the crowds!
South Bubble Mountain (Bubble Rock)–Beautiful views of Eagle Lake and the ocean. This is a fun hike because you get to check out Bubble Rock, which is a huge boulder, which is located on the edge of a cliff.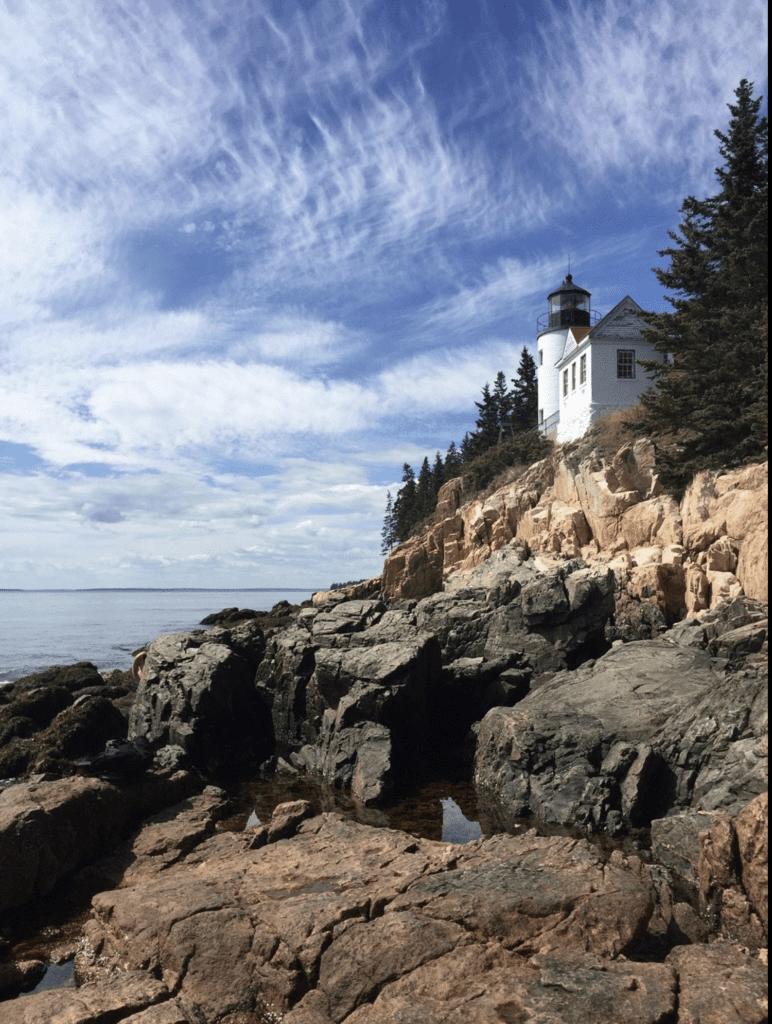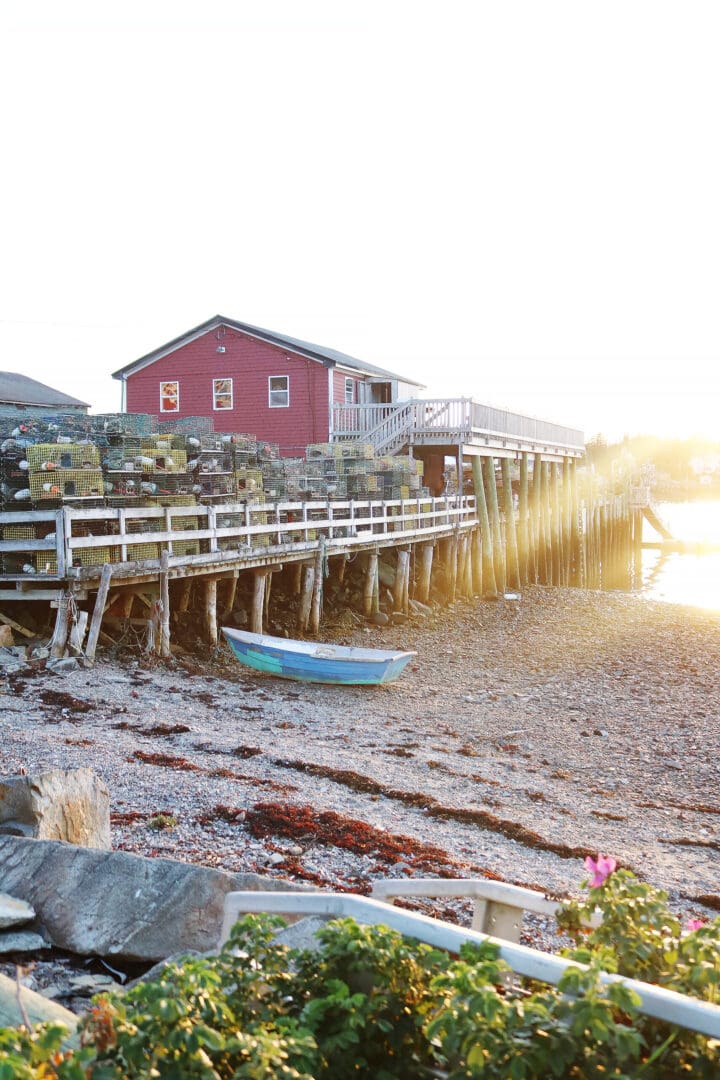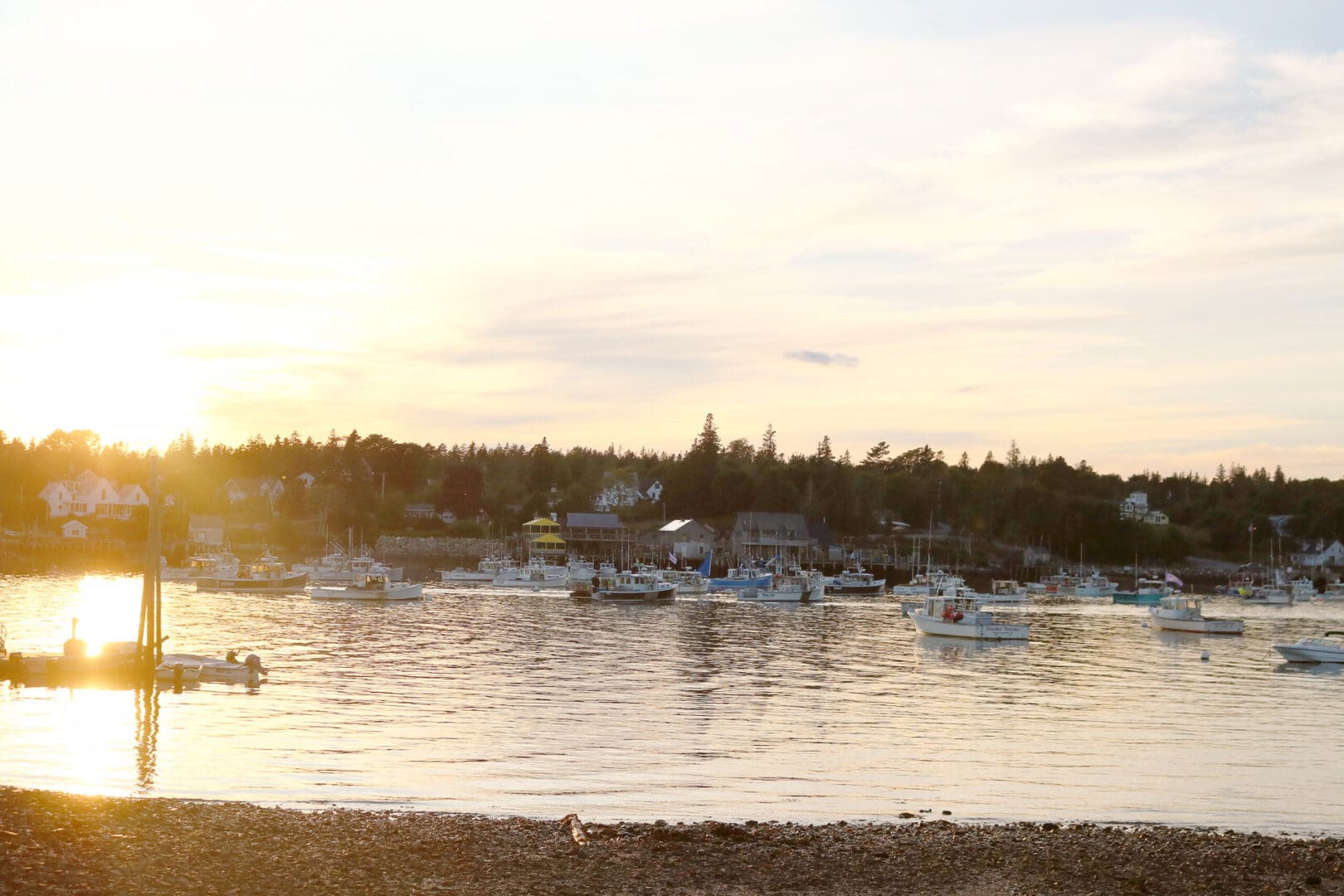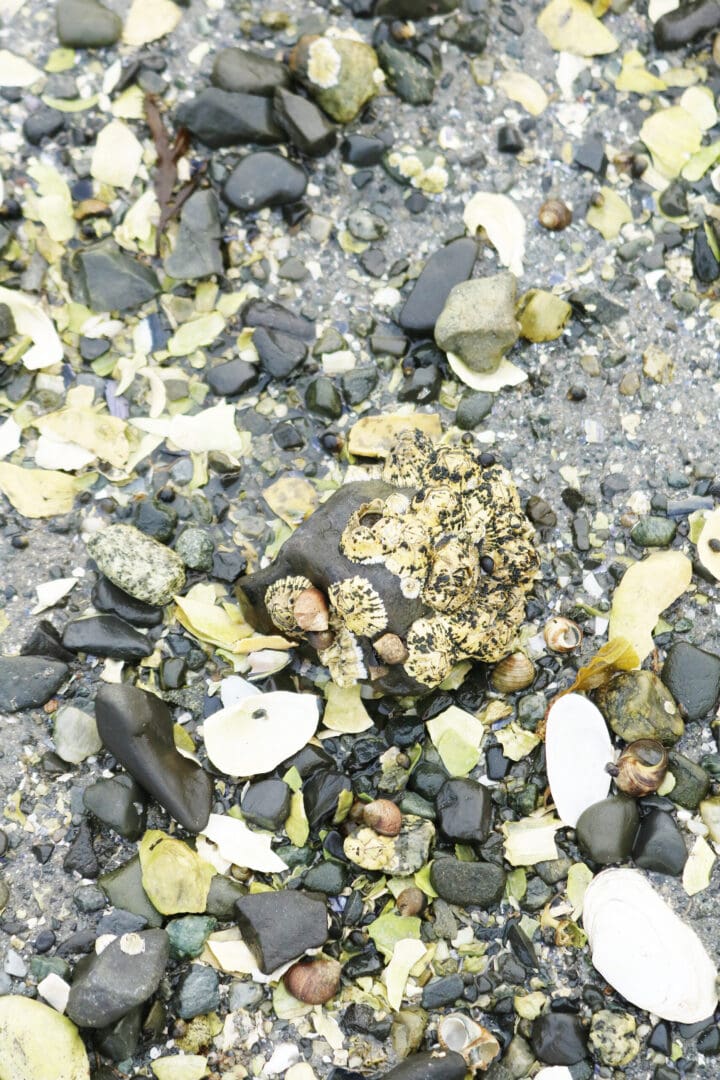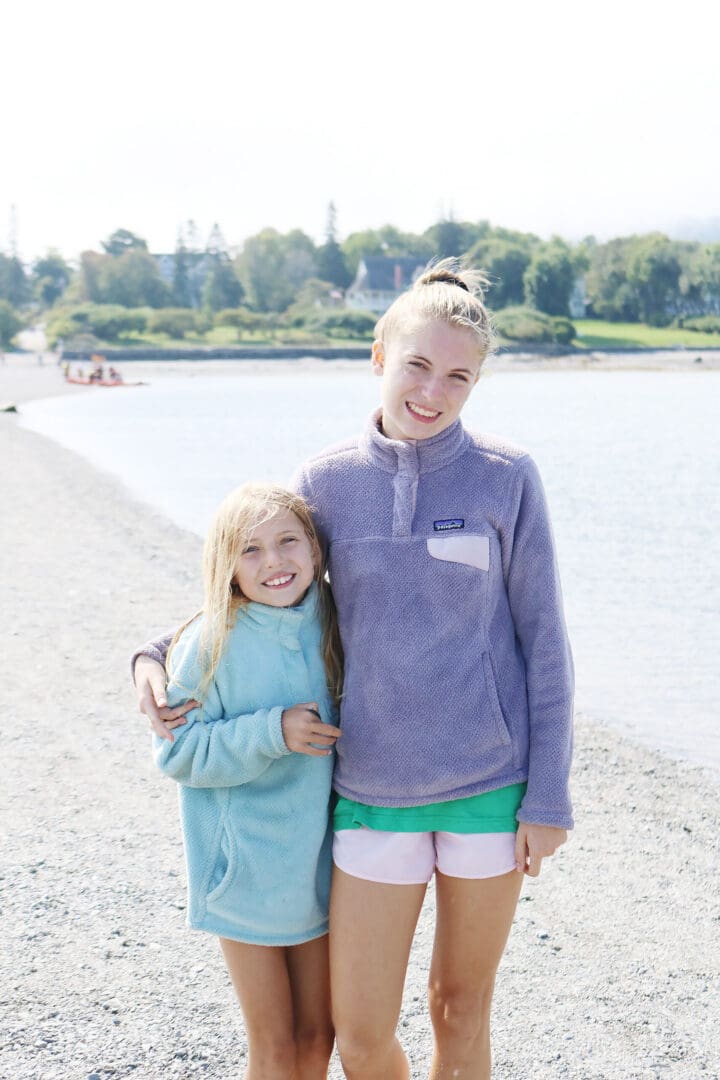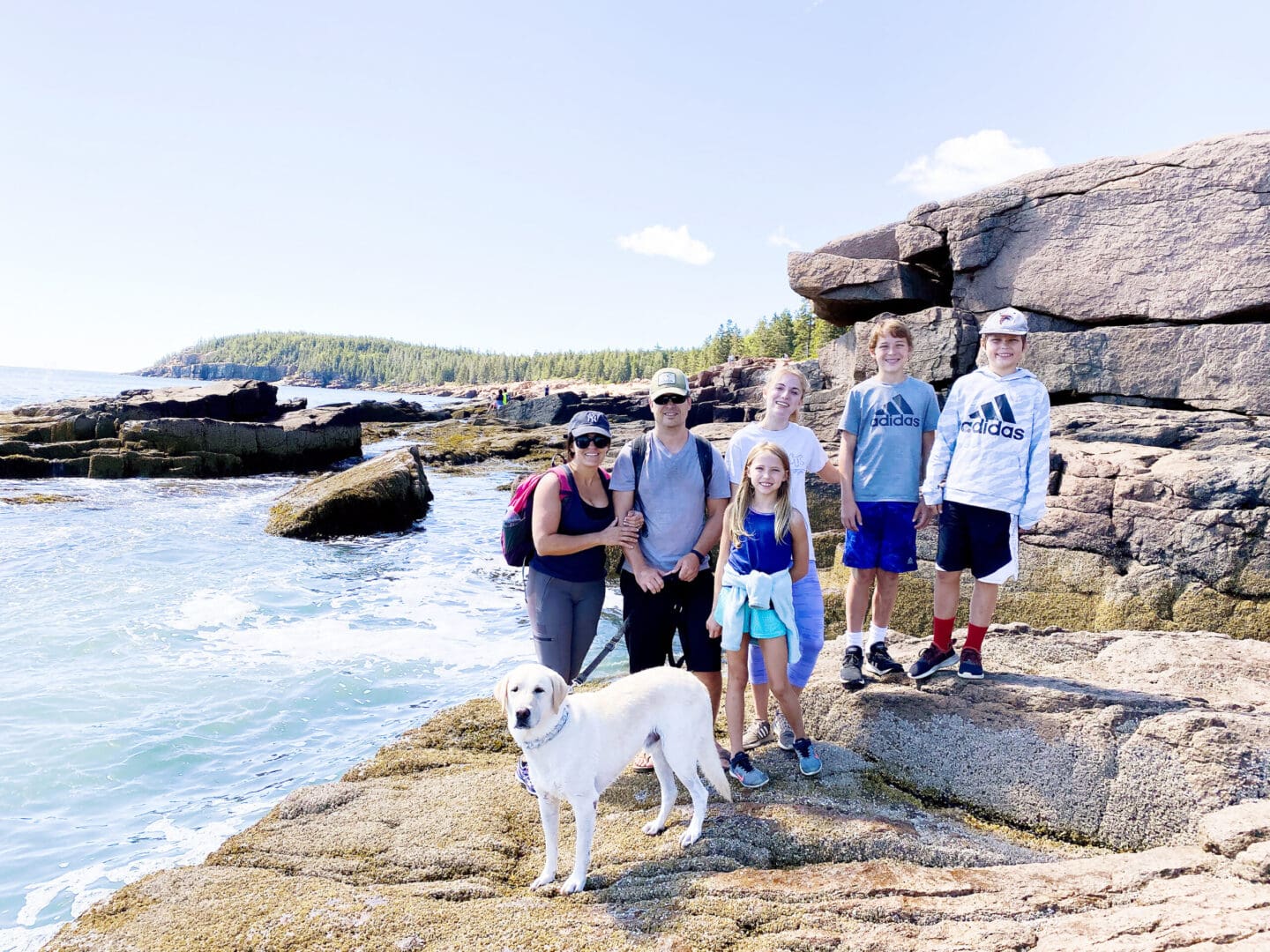 We loved our Hiking Acadia National Park Trip!
Check out the hiking and camping gear recommendations if you plan to go on your own hiking/camping trip. Also, sign up for the $1,000 Amazon Fall Giveaway below:
I have teamed up with an amazing group of bloggers to give YOU a chance to win: a $1,00 Amazon Gift Card to kick off Fall season!
Simply enter below by completing the rafflecopter. You'll receive one entry per completion. This giveaway is open to the U.S. and Canada only and runs until 9/23. Winner will be announced here. Good Luck!
Void where prohibited. By entering the giveaway you acknowledge that you are agreeing to complete each task, which involves following, liking and subscribing to newsletter's.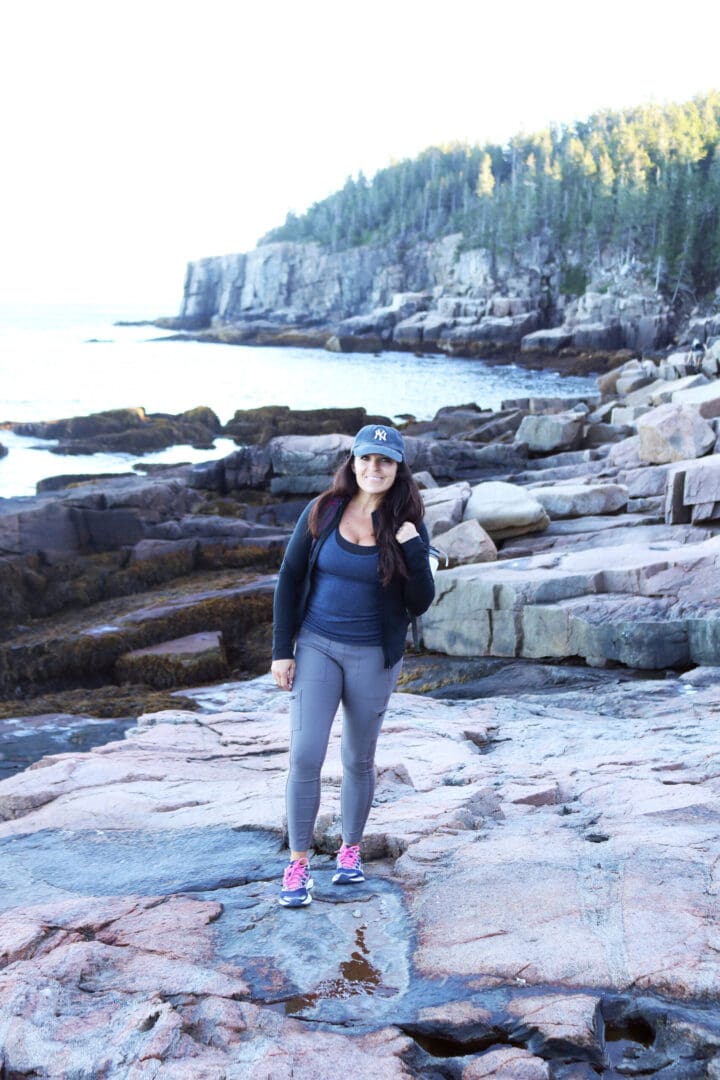 Hiking and Camping Shopping List:

Make sure to check out these other travel hiking guides: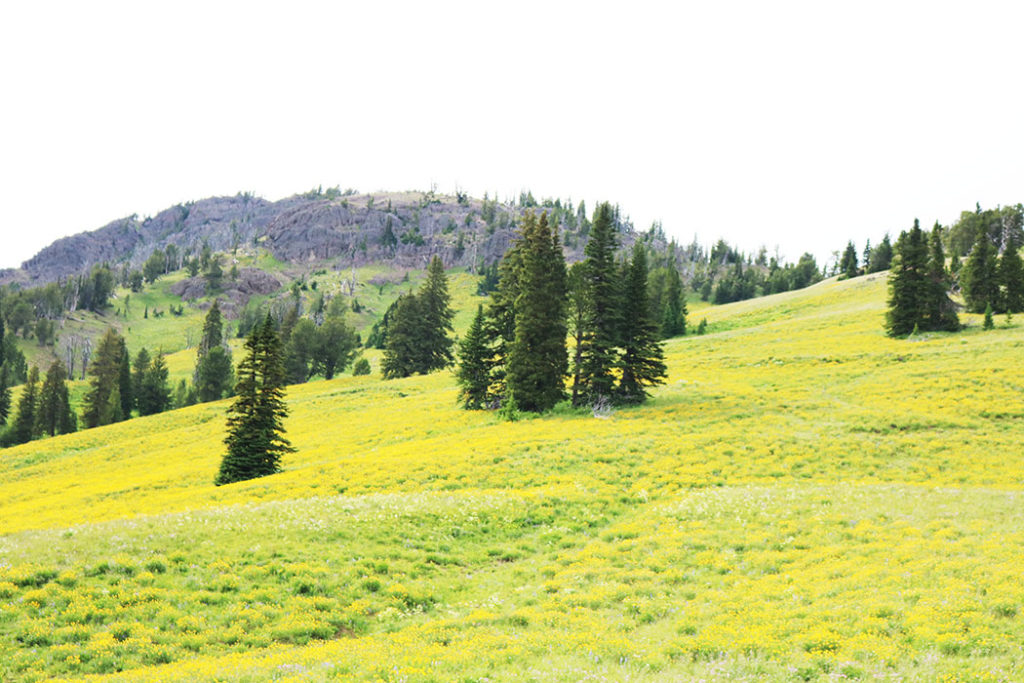 Best Day Hikes Salt Lake City: