Our Front Porch and Halloween Home Decorations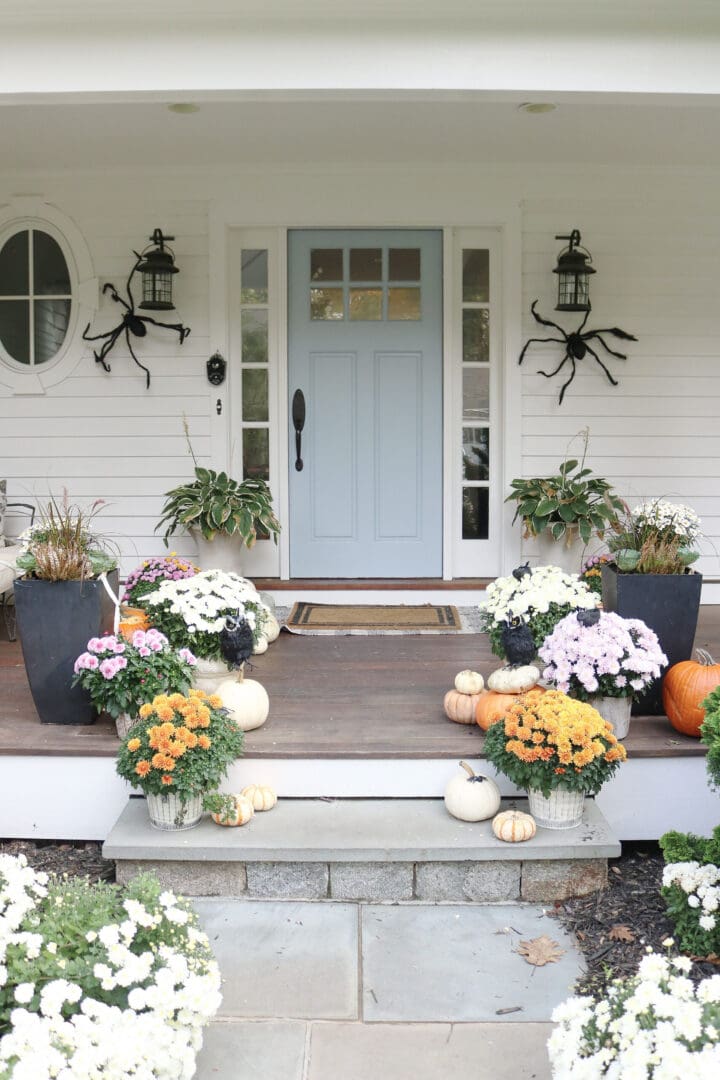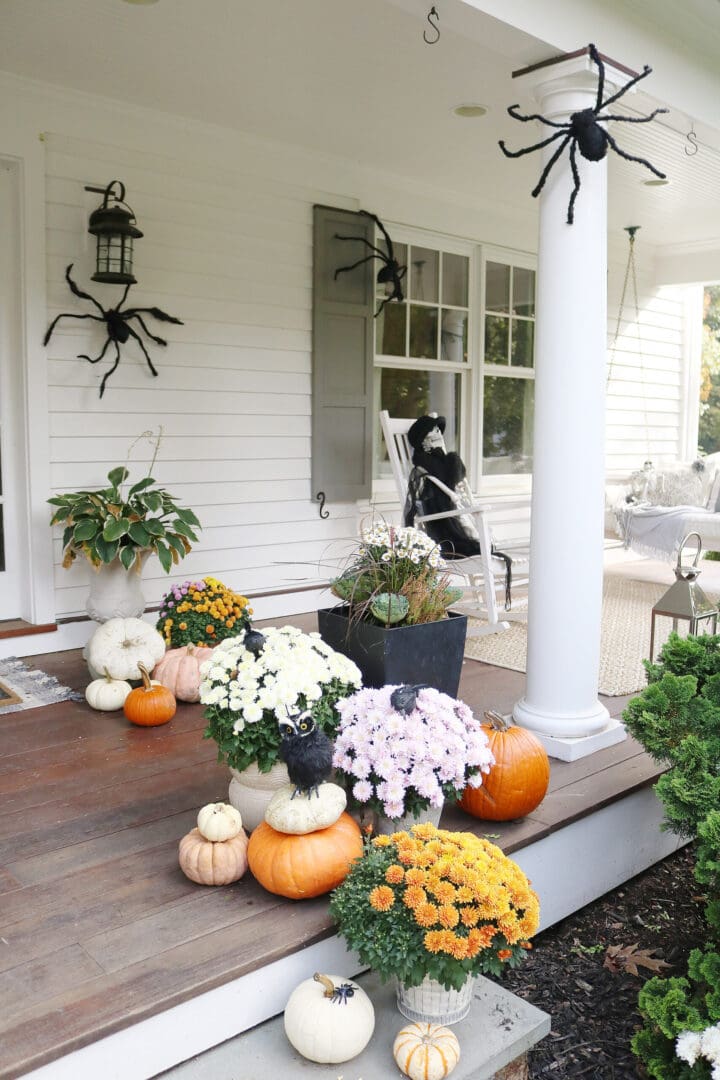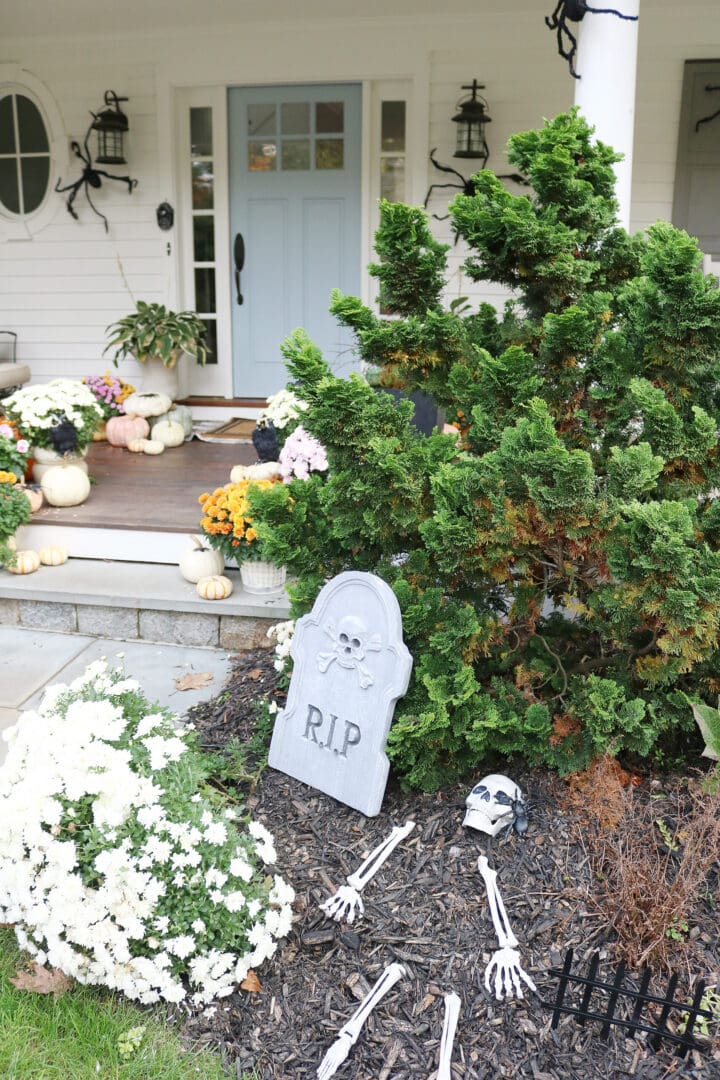 If you've been following along for years, you know I love decorating for any holidays especially for Halloween! But one thing about Halloween is the decorations can get messy. So I like to keep my Halloween home decorations simple but organized! If that even makes sense; I just don't like too many Halloween home decorations when bats, skulls, spiders and witch props take over my house. Here are a few past Halloween home decoration posts:
This year, as you can tell, our decorations have migrated to the outdoors! We love to have a fun, not-so-scary Halloween decorations that add to our already Fall porch decorations (sharing how I put this together on Instagram!). Also see my 5 easy fall porch ideas! We love the crawling spiders and of course the skeletons!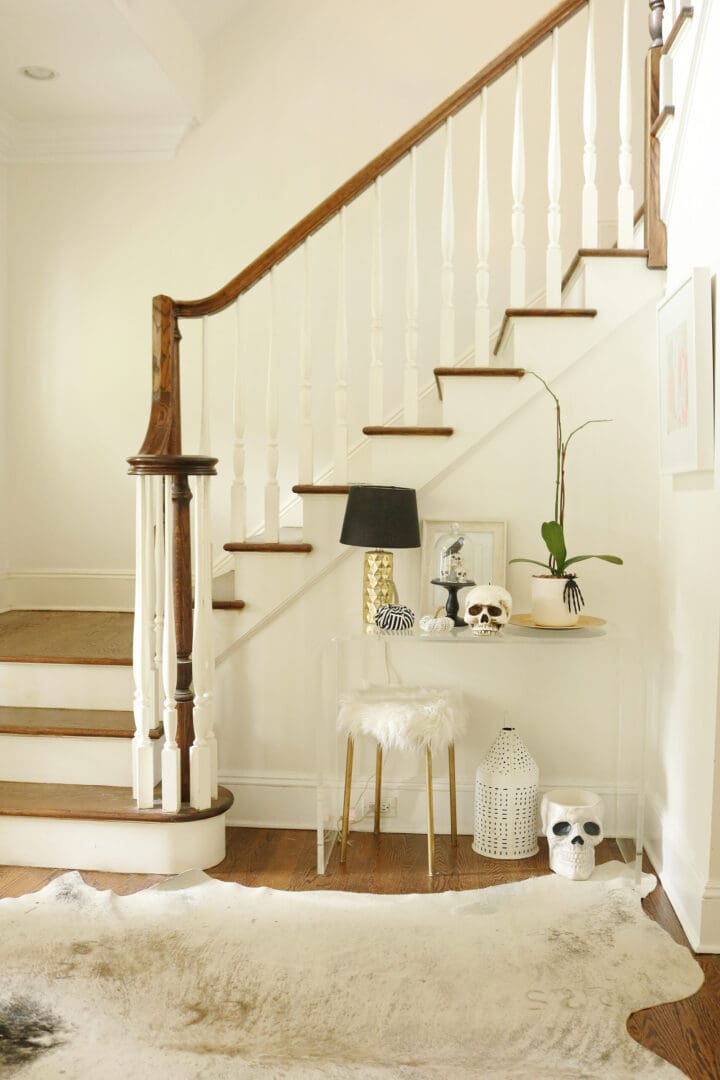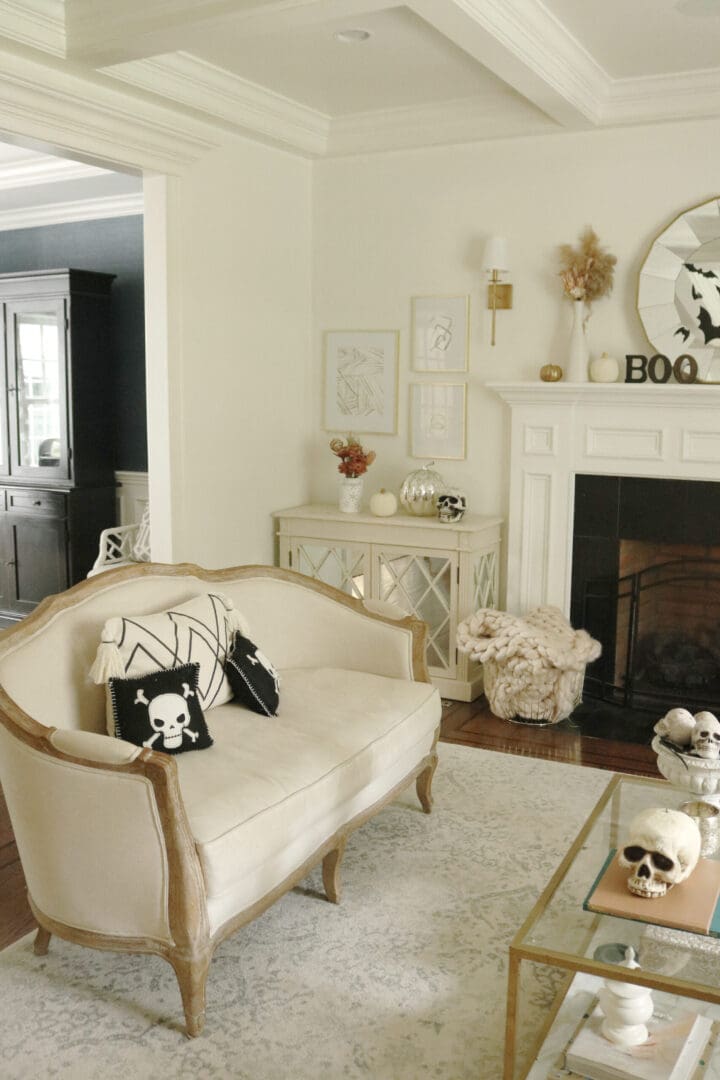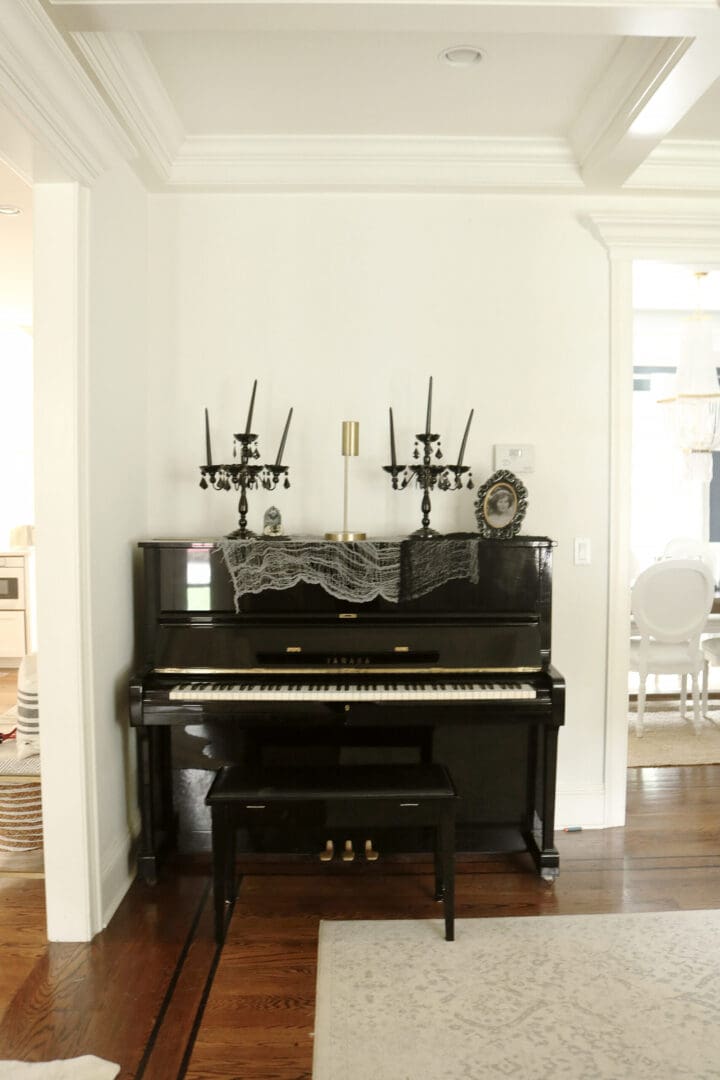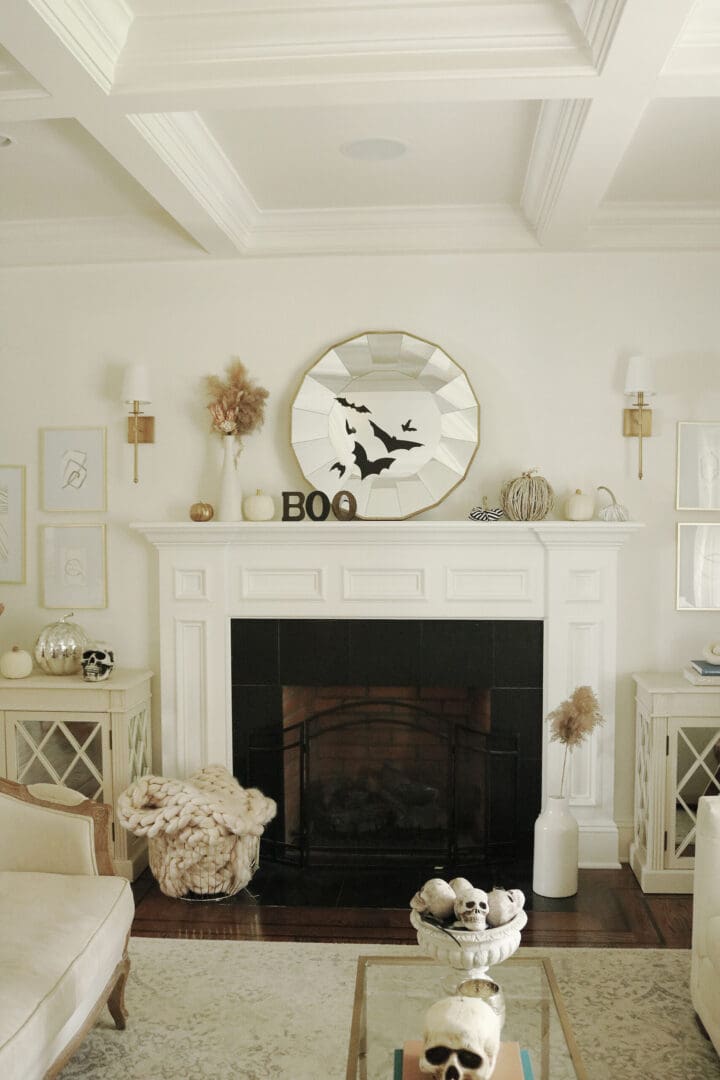 My house was already decorated for fall and I did a full post on fall decorating tips. Once October came, all I did was add little touches of Halloween. This year we decorated our kitchen, and it might be my favorite! I love the black crows on the hood. They are a simple touch of Halloween. As you can see, I love skulls. They are the easiest to decorate with by putting them in a vase or large bowl.