Plus Sharing Favorite Cyber Deals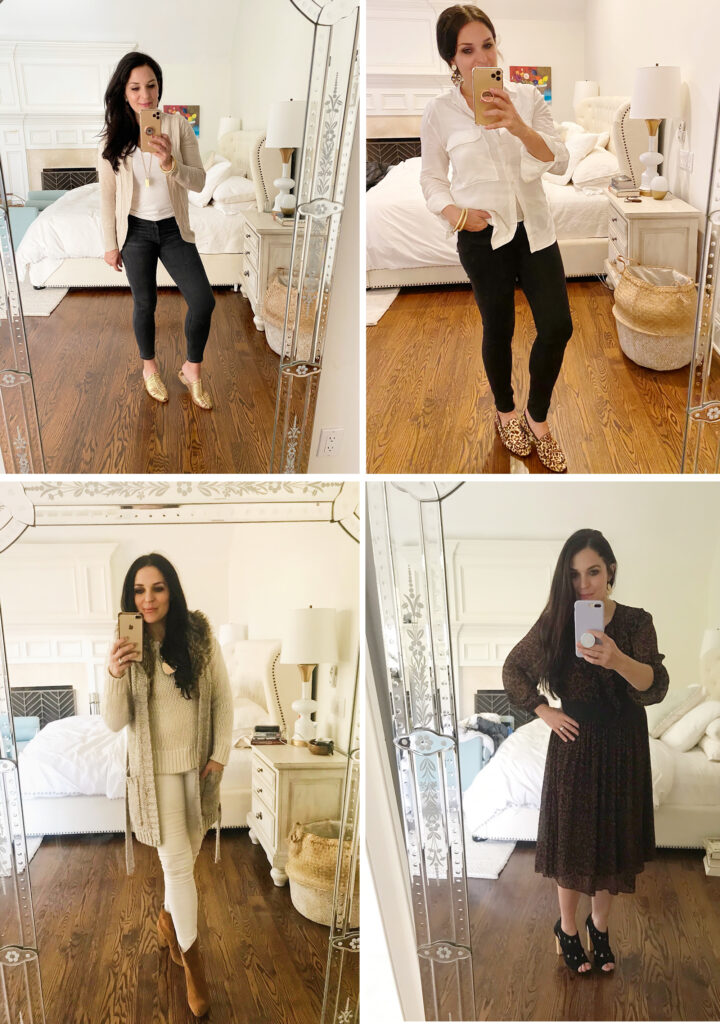 I think we can all say that Thanksgiving is going to be casual this year! I know many have just bagged the whole idea of even having Thanksgiving, but Thanksgiving has a special place in my heart so we are planning to do the whole turkey dinner but still planning to keep it low key and at home. We are bummed about the no Macy's Day Parade. Last year we got to see all the floats and spent Thanksgiving Eve and post Thanksgiving in New York City. Also, just walking around New York City during those first couple of weeks is so fun because the whole city transforms with Christmas decorations. We try to get down there before the mad holiday rush. So, we have nostalgic feelings about it this year. Here are 4 casual Thanksgiving outfits that will give you the feeling of being dressed up but in a comfortable way.
Here are a few other Thanksgiving outfit posts:
4 Casual Thanksgiving Outfits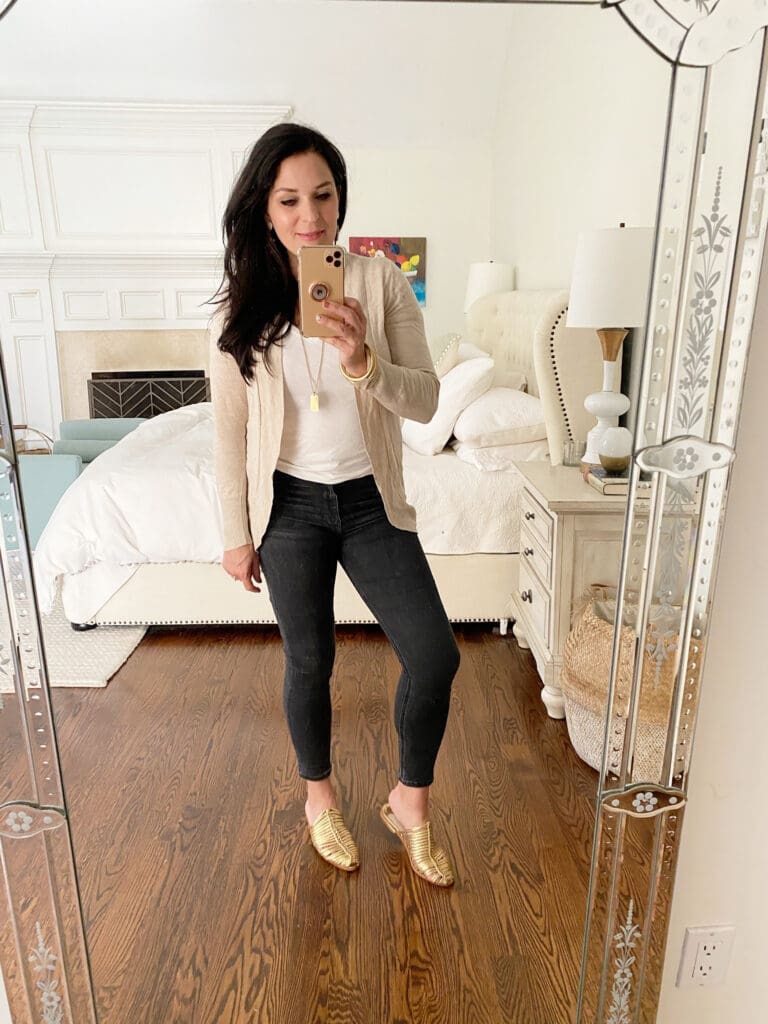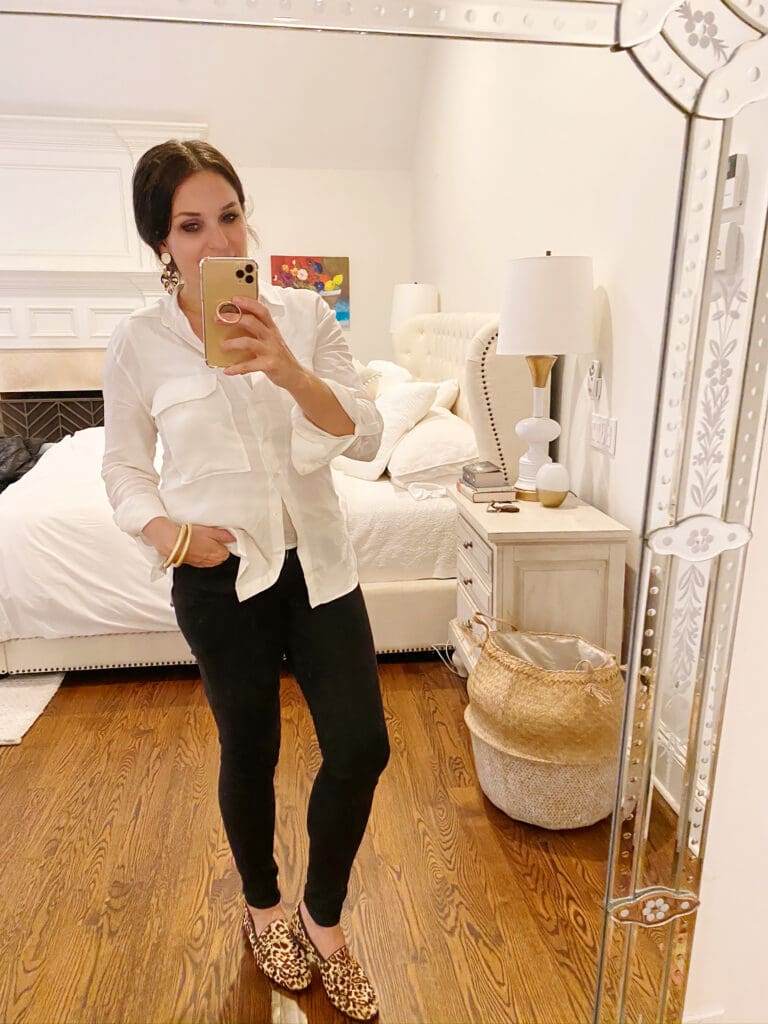 You really can't go wrong wearing black pants or black jeans and sweater or blouse. I like to wear loafers or mules, which are comfortable but has a business casual look. If I have a long blouse, I love to pair it with faux leather leggings. Or I like to put on a white t-shirt and then throw over a long cardigan. Most of these items are discounted for cyber deals!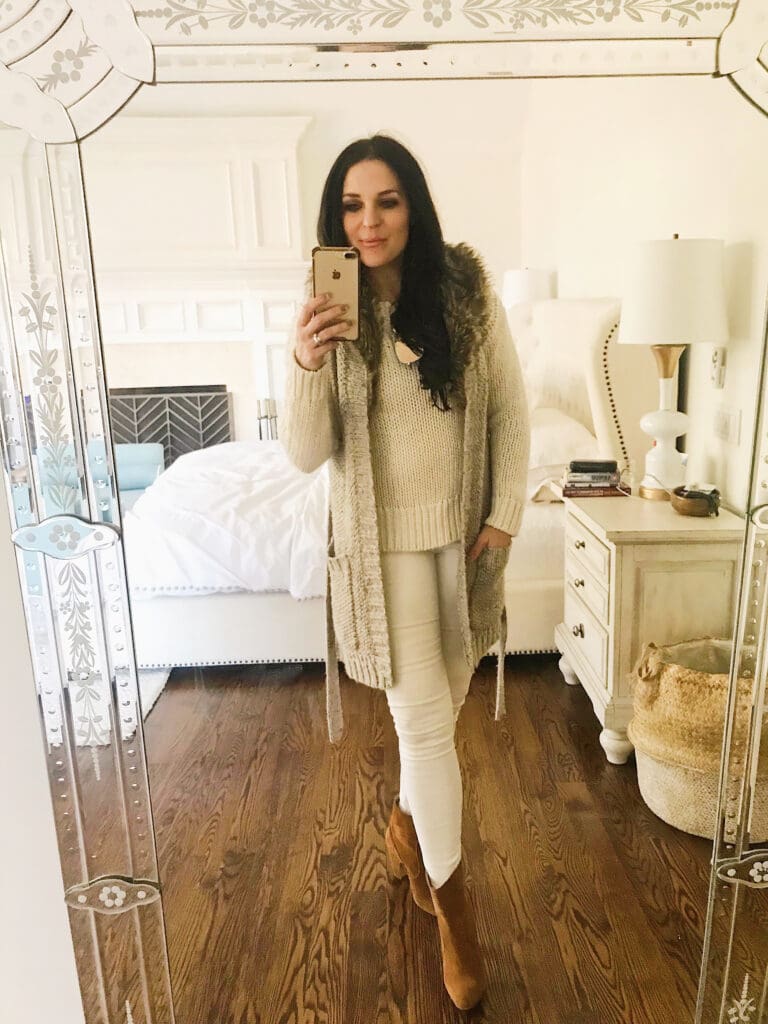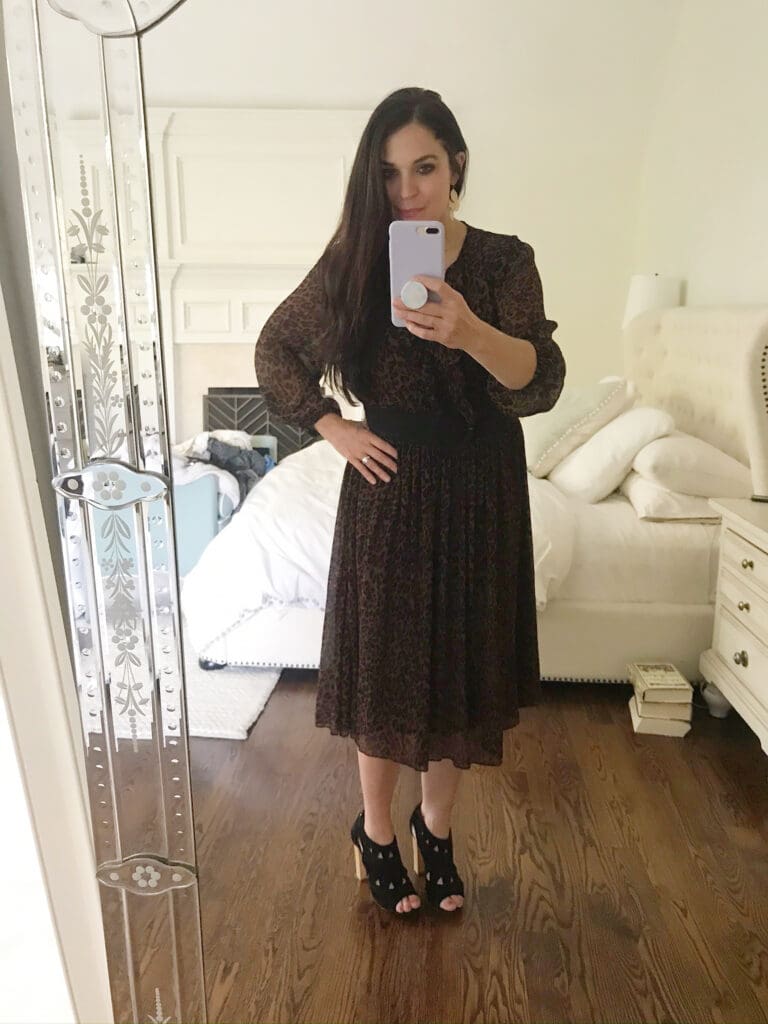 I love to pull out my winter whites! Get cozy in them with a cream sweater and brown booties. I also included a dress. Most may feel that a dress is too dressy, but I like to wear a dress that is loose and will allow me to be comfortable and let my stomach to expand after feasting. Wear your dress with booties to keep it casual.

Make sure to pin 4 Casual Thanksgiving Outfits: