The Perfect Celebration to Ring in Your Birthday with this Bohemian Backyard Dinner Party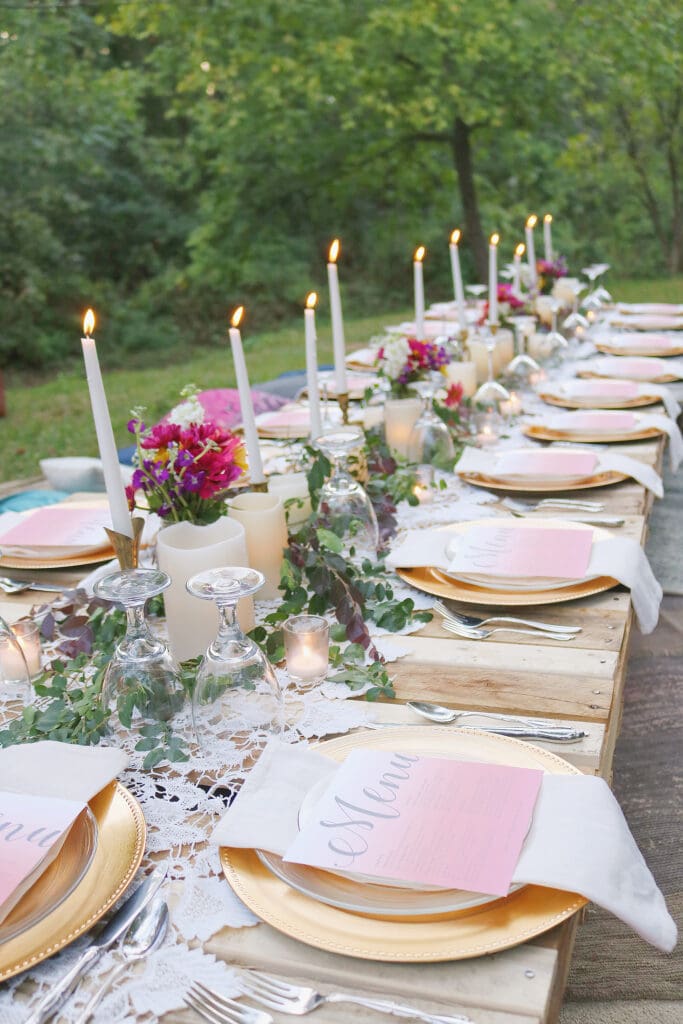 So many wonderful memories still float around this beautiful moonlight bohemian backyard dinner party celebrating the birthday of my dear friend Kellie Clark. She graciously is allowing me to share the details of her surprise 40th birthday party, which was thrown together by so many friends who shared their talents to put this party together for Kellie. From the party details to the homegrown flowers to the home cooked menu, each part of the evening was an example of sacrifice, time and love all in the name of friendship. Such a loving birthday gift! Friendship like this is unique and a gem you forever want to hold on too. I was able to fly down to Atlanta to surprise the birthday girl and also be there when she saw her dreamy bohemian backyard dinner party. It was such a beautiful night and a wonderful way to celebrate a milestone birthday!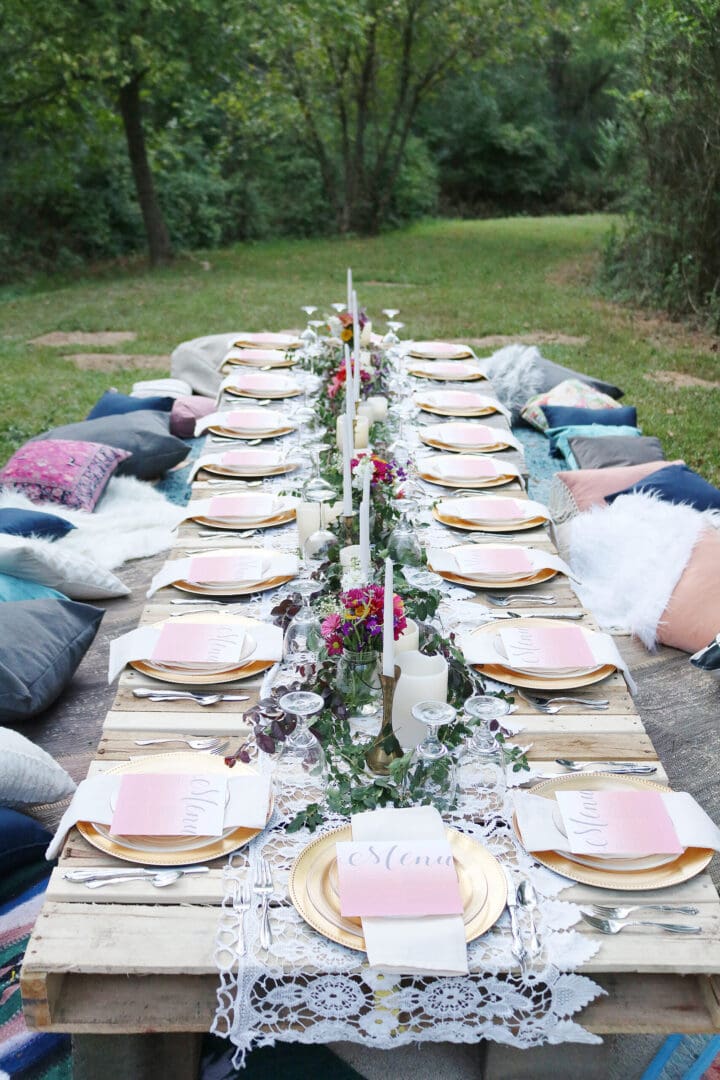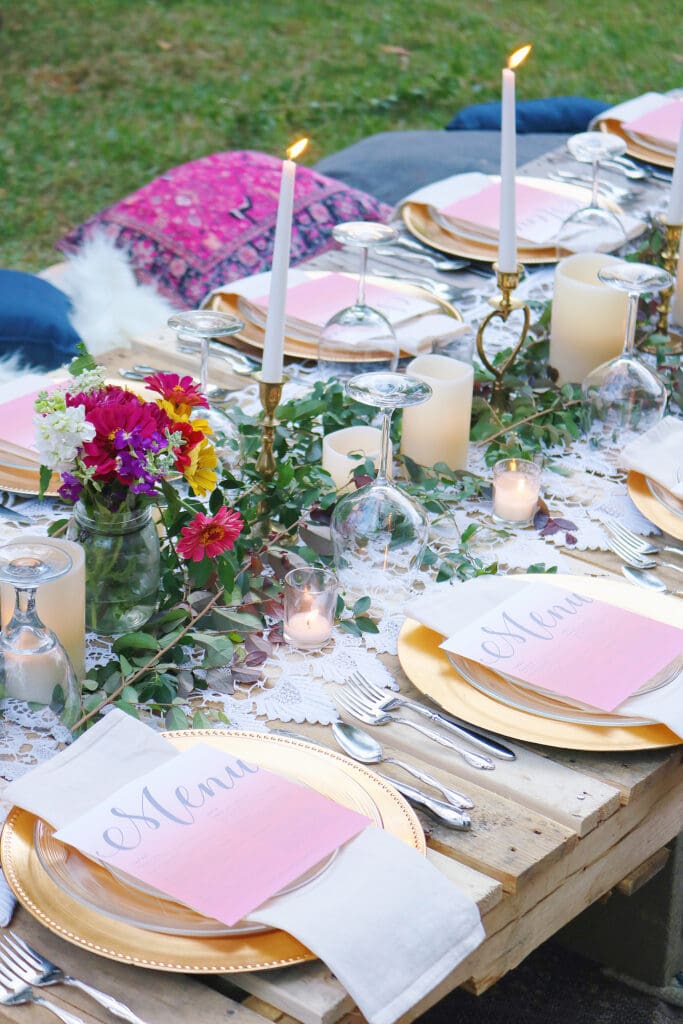 The menu and party printables were all designed by Melissa Erickson, who also designs all my printables for Darling Darleen. She is beyond talented and has a keen eye for digital design. The party styling and details were executed by Candice Munk, who is an amazing seamstress and made all the pillows, linens and table runner (with some help from other friends). All the flowers and greenery were grown in her garden! If you remember Chloe's Frozen party, she designed and sewed Chloe's Elsa dress! And I must mention, it was a few hours before her birthday party. She is seriously the best!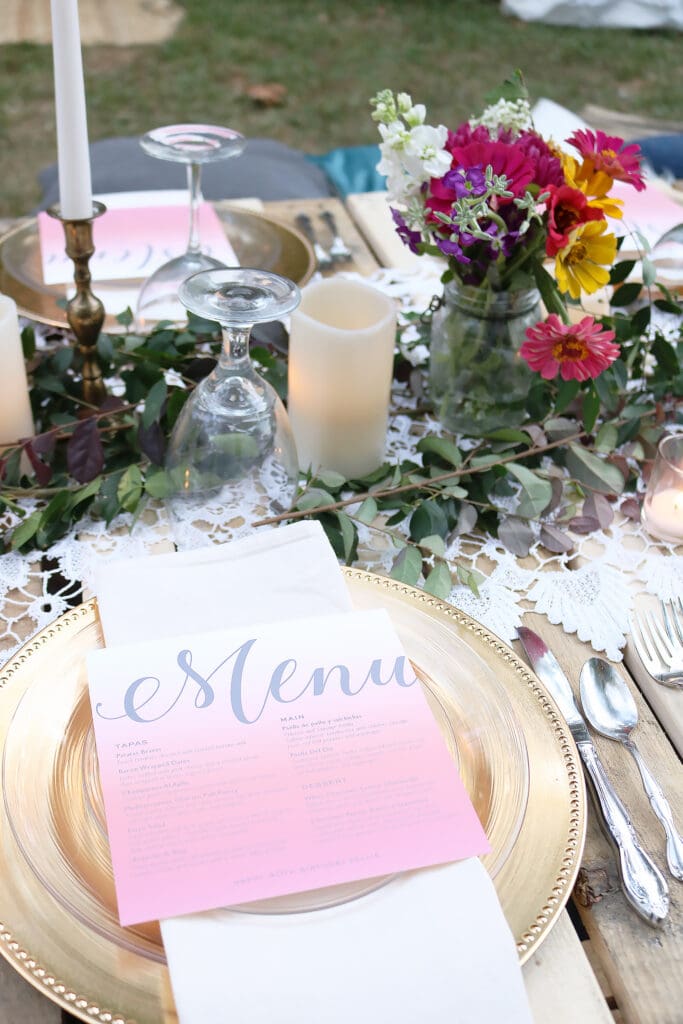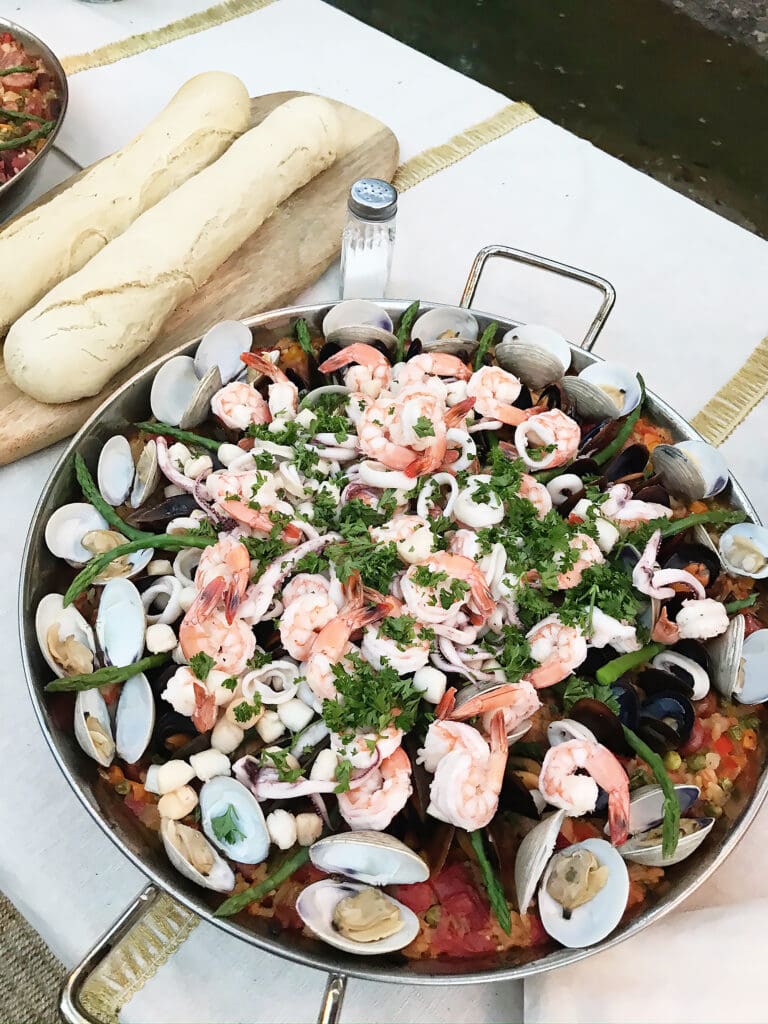 I wish I took more pictures of the food, but it was so tasty and amazing and one of those dinners you always remember because the food was sooo good! All the food was all made by our talented friend Tai Terry, who knows how to cook a tasty dinner. Also the food presentation was so beautiful.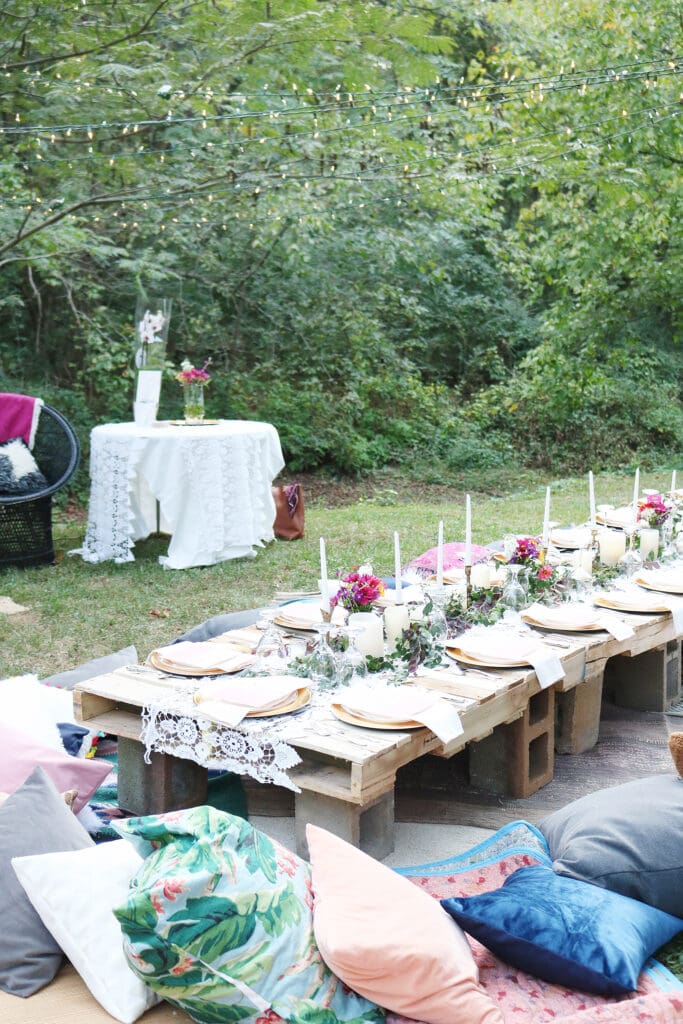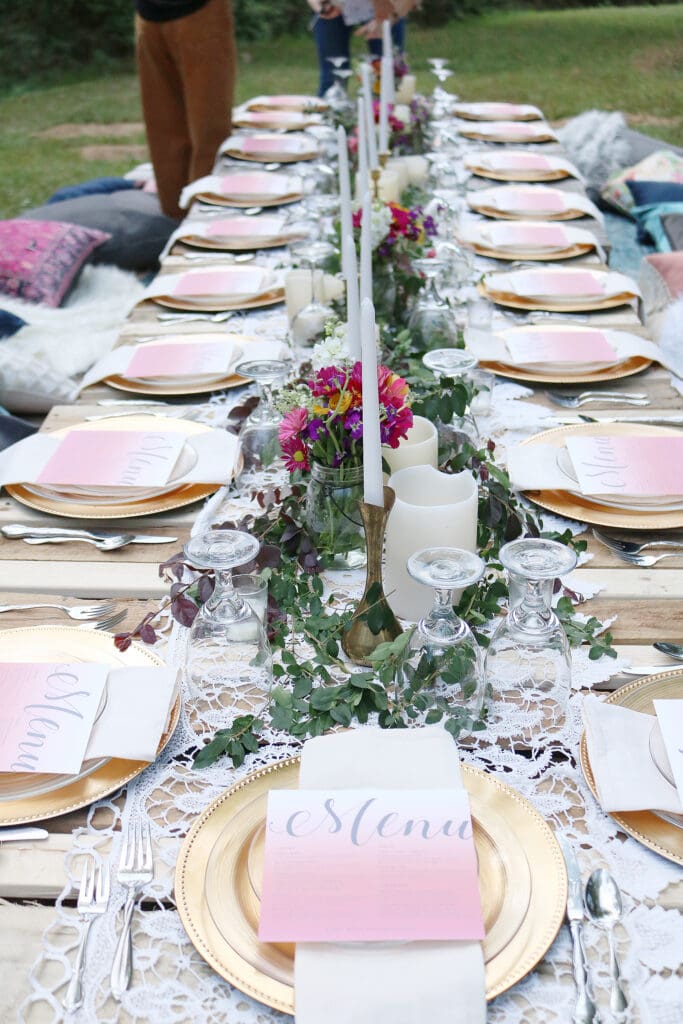 So many other friends put time and energy into setting up lights, taking down and hauling furniture, etc. Throwing this bohemian backyard dinner party was made possible by friends who love Kellie! So happy I was able to attend and be part of this magical evening.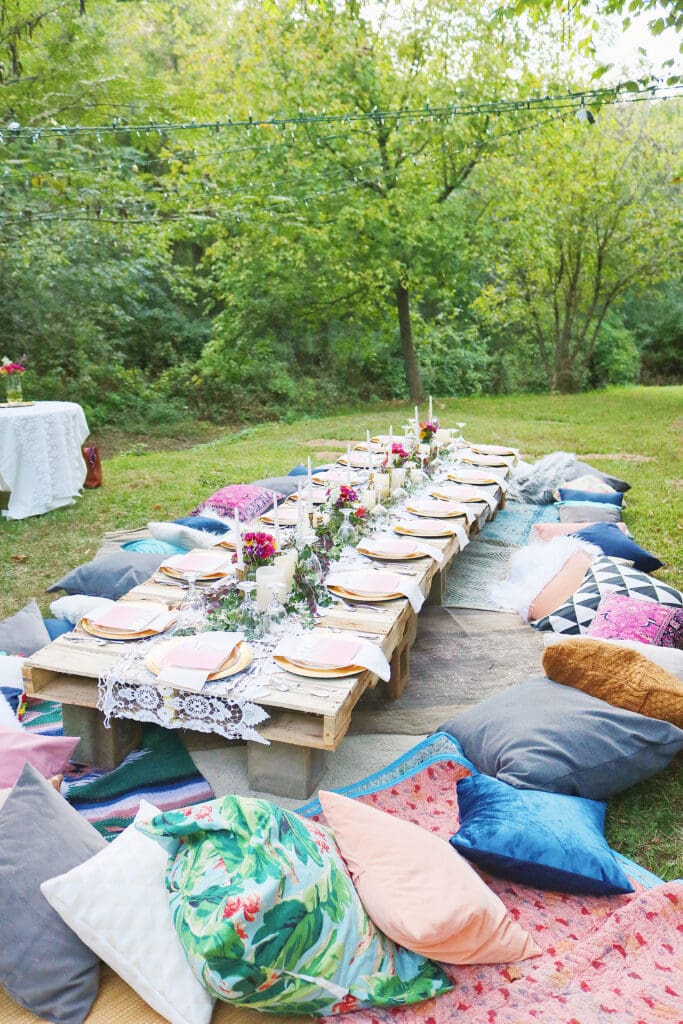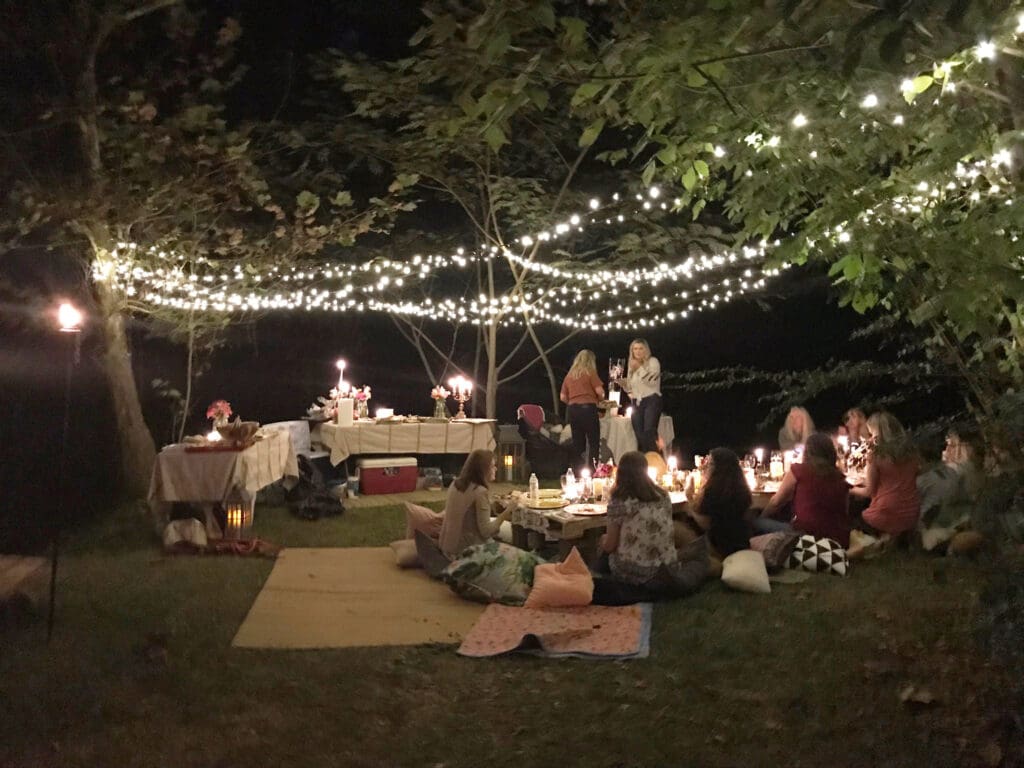 Shop the Post: