PLUS $500 AMAZON RAFFLECOPTER GIVEAWAY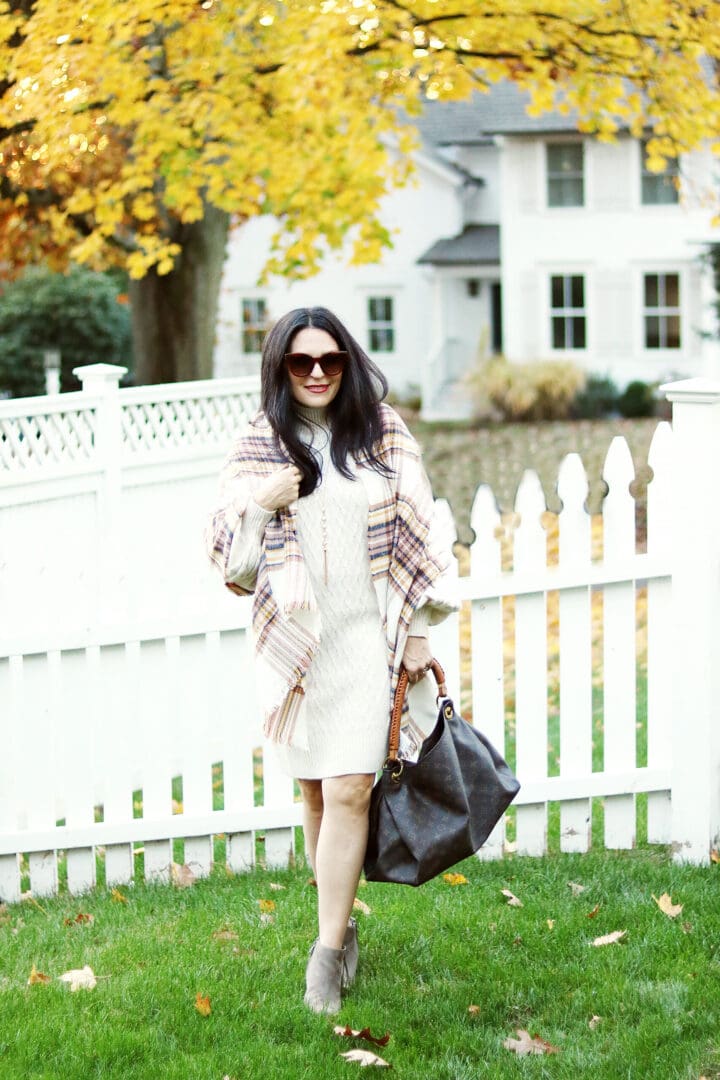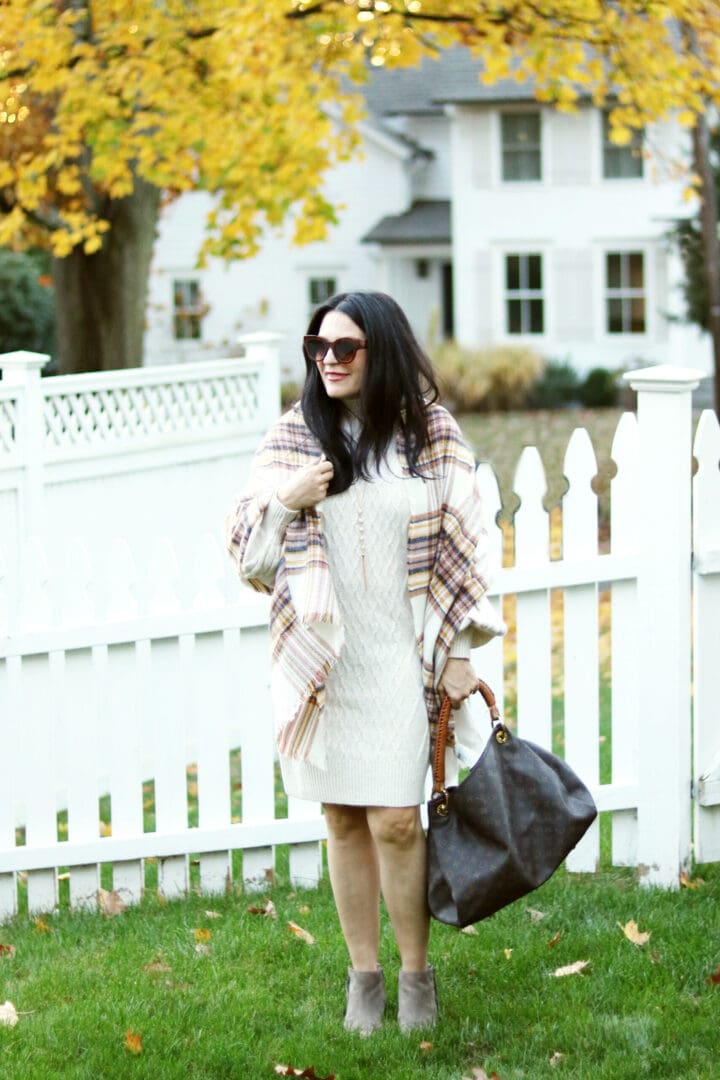 You know when you haven't seen certain articles of clothes in a long time, and when it is the right season to pull them out and wear them it's like seeing an old friend? Well, that is how I feel about this sweater dress. It's so warm but cozy. Dressy but casual. I definitely love it when I need to dress up, but it's cold outside. Every girl needs the classic sweater dress, which I like to think should be in the same elevated category of little black dress or little white dress. The classic sweater dress is a must-have for the fall and winter season. I love to wear my booties with it in the fall, and then once the temperatures drop I will pull out my over-the-knee boots.
I just updated my Amazon Storefront with budget-friendly sweater dresses and chunky sweaters.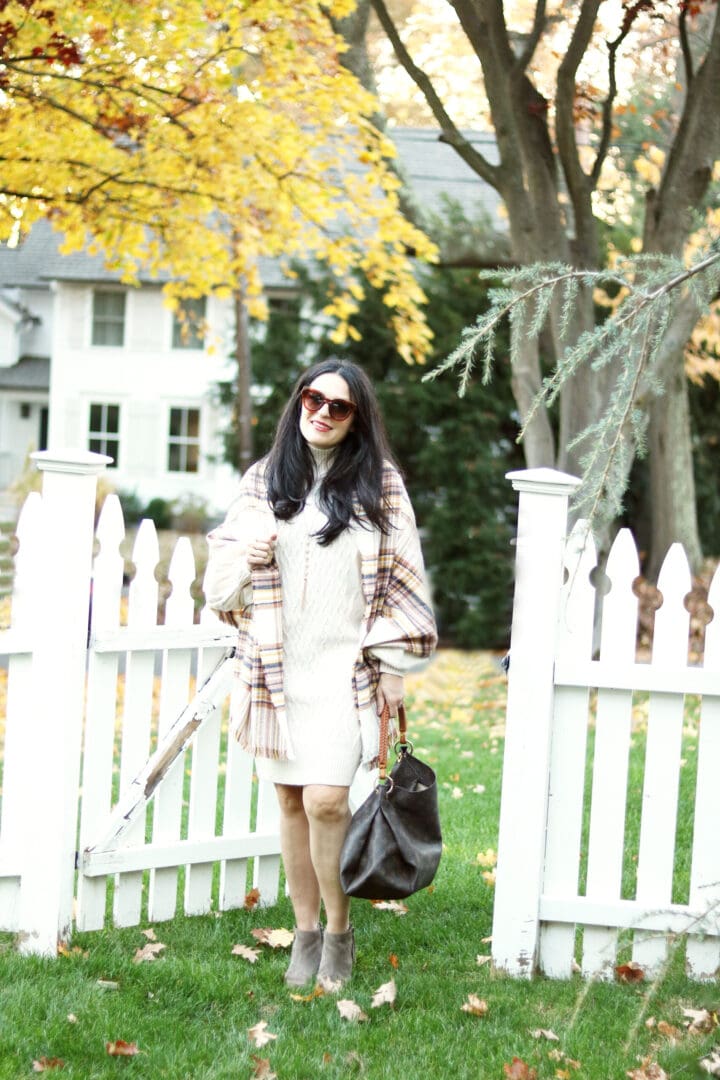 Sometimes wearing a sweater is too bulky for a coat. Instead throw over it a oversize scarf or shawl. I love wearing a plaid shawl with it.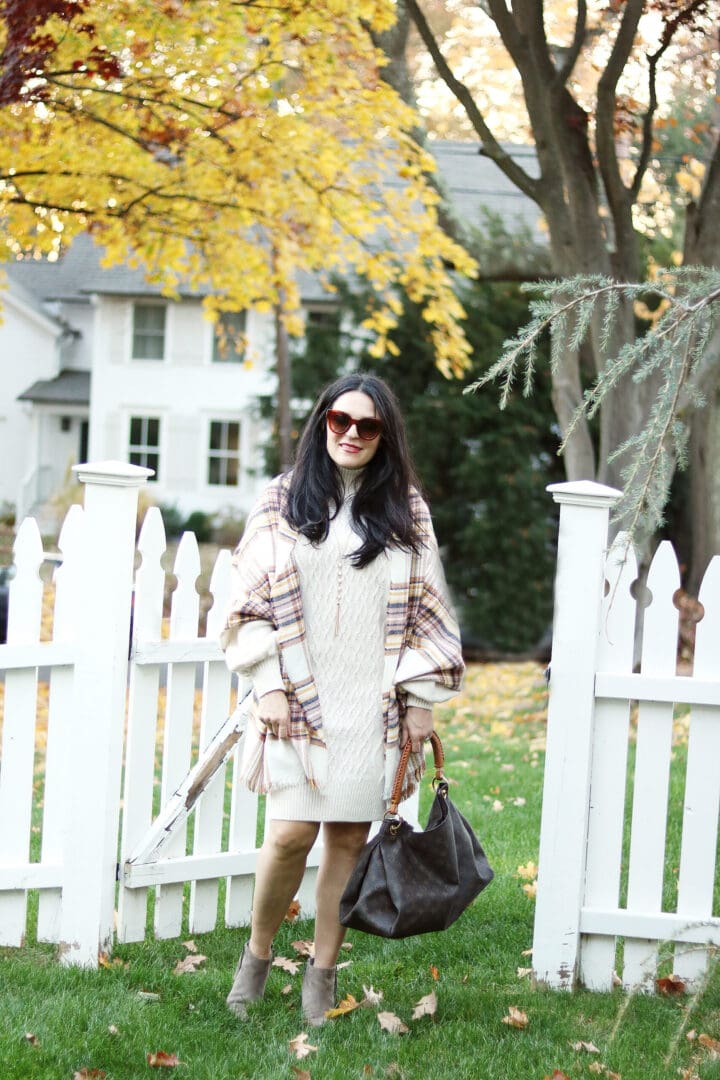 Here are a few other related posts you may like:
If you are on the search for the classic sweater dress, a few stores that I love are
Here are 30 other classic sweater dresses
Make sure to scroll down below to sign up for the $500 Amazon Giveaway!

The holidays are here!  I've teamed up some other bloggers.  Make sure to sign up to sign $500 Amazon Giveaway!
I have teamed up with an amazing group of bloggers to give YOU a chance to win: one of two $500 Amazon Gift Card's to kick off the holiday season!
Simply enter below by completing the rafflecopter. You'll receive one entry per completion. This giveaway is open to the U.S. and Canada only and runs until EOD 11/25. Winner will be announced here. Good Luck!
Void where prohibited. By entering the giveaway you acknowledge that you are agreeing to complete each task, which involves following, liking and subscribing to newsletter's.