Tips on Choosing the Right Wallpaper for Your Wall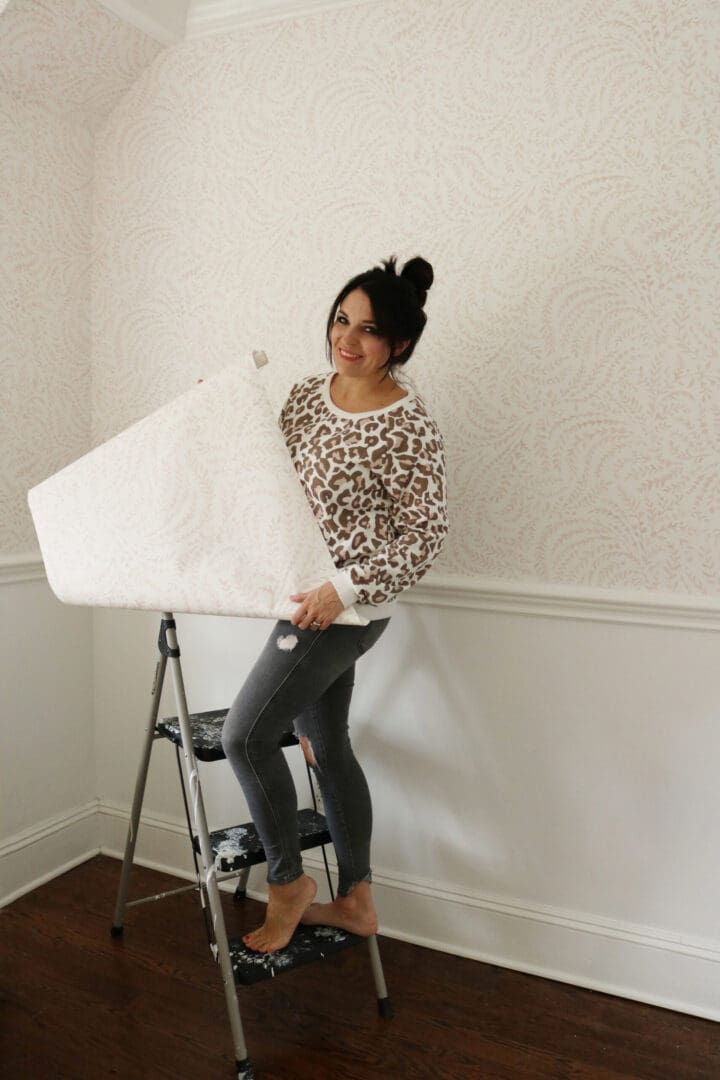 I have applied both removable wallpaper and traditional wallpaper to different walls in different rooms in my home. And I always get the question from others–well, which one is better? That's a good question! There are SO many different factors to put into question before you leap into spending money on any kind of wallpaper. Removable wallpaper isn't cheap like many people think. But it isn't as expensive as traditional wallpaper can be. Either way they will both cost you more than just painting the wall a color. I am breaking down the pros and cons to both traditional wallpaper vs. removable wallpaper. My hope is to help you come to the best decision whether traditional wallpaper vs. removable wallpaper is the best for our space.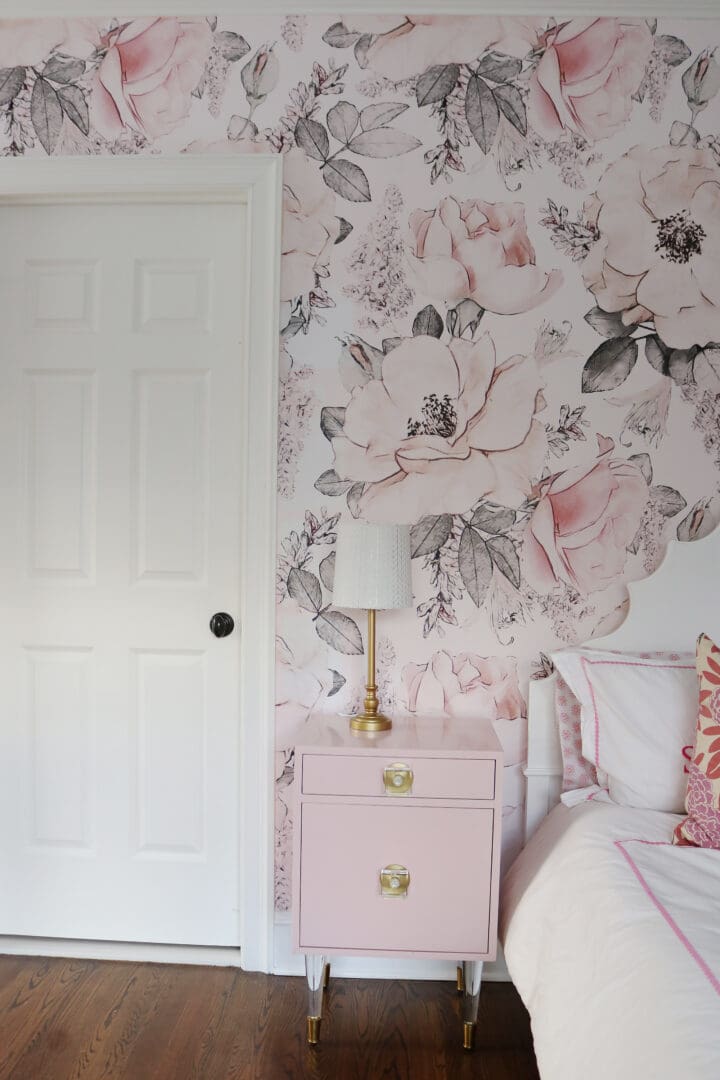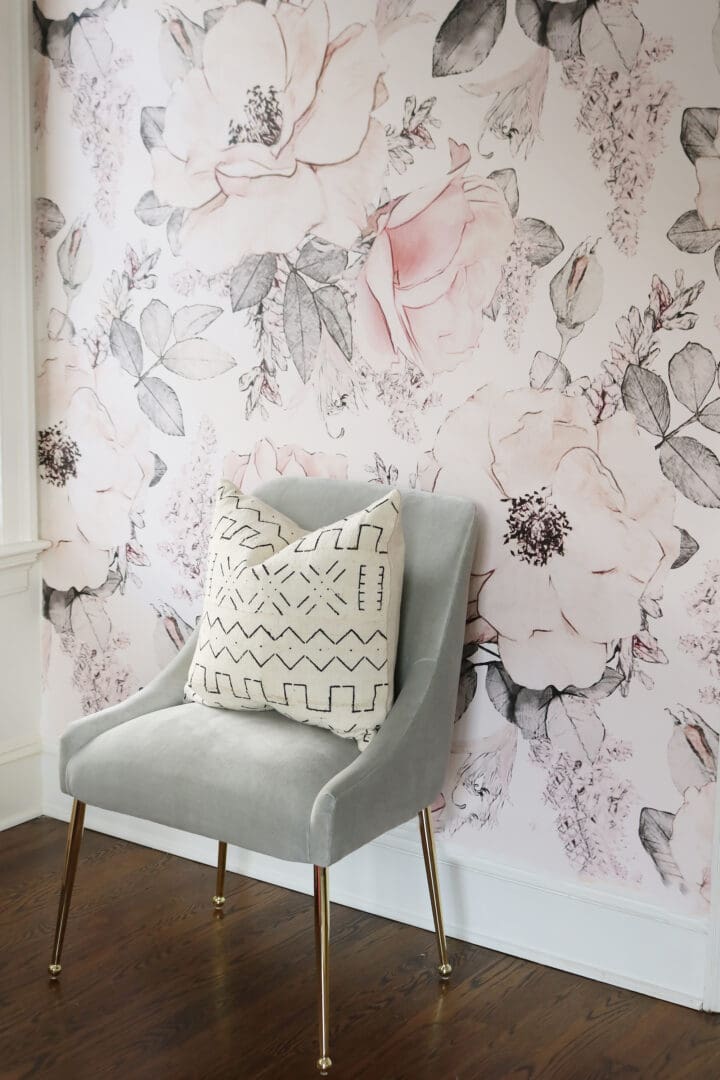 Removable Wallpaper:
I decided to learn how to wallpaper first with removable wallpaper. You can check out this post on how to apply removable wallpaper with a helpful step-by-step video. I put this removable wallpaper in my daughter's bedroom, and below I am sharing my thoughts on the removable wallpaper. We have had it install well over a year.
PROS:
As mentioned above, removable wallpaper will most likely cost less than traditional wallpaper. But not by much! After measuring your wall, you will see that removable wallpaper is still quite expensive. BUT if you have a small space to cover, you can buy the number of strips you need instead of traditional wallpaper where you have to buy an entire roll. So that is when removable wallpaper is very economical.
It's the perfect DIY. You don't need to hire a professional to install removable wallpaper. You can do it! Just peel and stick. So you will also save money by doing it yourself.
Removable wallpaper requires not pasting or soaking. The glue has already been applied to the back. Minimal tools are required and less clean up.
Want to remove it? Easy. Just peel it off the wall like a sticker. No clean up or repair. This is a great option for rental spaces or children's rooms where the child changes style as they get older.
CONS:
As easy as it sounds, it is actually quite hard to apply. One of the major factors that I quickly realized about removable wallpaper is that technically it's not "repositionable"–a term used quite often in wallpaper installation and means that you can re-position the wallpaper if you mess up. Yes, of course you can peel removable wallpaper off the wall if you mess up. But every time you peel it off, it will loses some of it's glue. This will put some pressure on you when installing to make sure that the wallpaper is straight…and really in the perfect position. Tricky! Also since the back is sticky, you can't push the paper up or down after you apply it. And if there are wrinkles, you won't be able to smooth it out quite as good as installing traditional wallpaper. Refer to my how-to video to see what tips I used to install removable wallpaper.
Most removable wallpaper come pre cut, so if you have a really tall wall you won't be able to use it.
If you have corners, weird angled walls or uneven walls, removable wallpaper is not a good option because it doesn't have that ability to be manipulated and repositioned like traditional wallpaper.
Removable wallpaper adhesive is susceptible to extreme temperatures and moisture. I would suggest not to use in a bathroom or laundry room.
It's true! Over time it will peel. Unfortunately removable wallpaper adhesion is not as strong as traditional paste. Sadly, we have had many corners in my daughter's bedroom peel off. BUT, there is hope. I used wallpaper repair adhesive to add to the corners and it did the trick, and we haven't had any problems with peeling.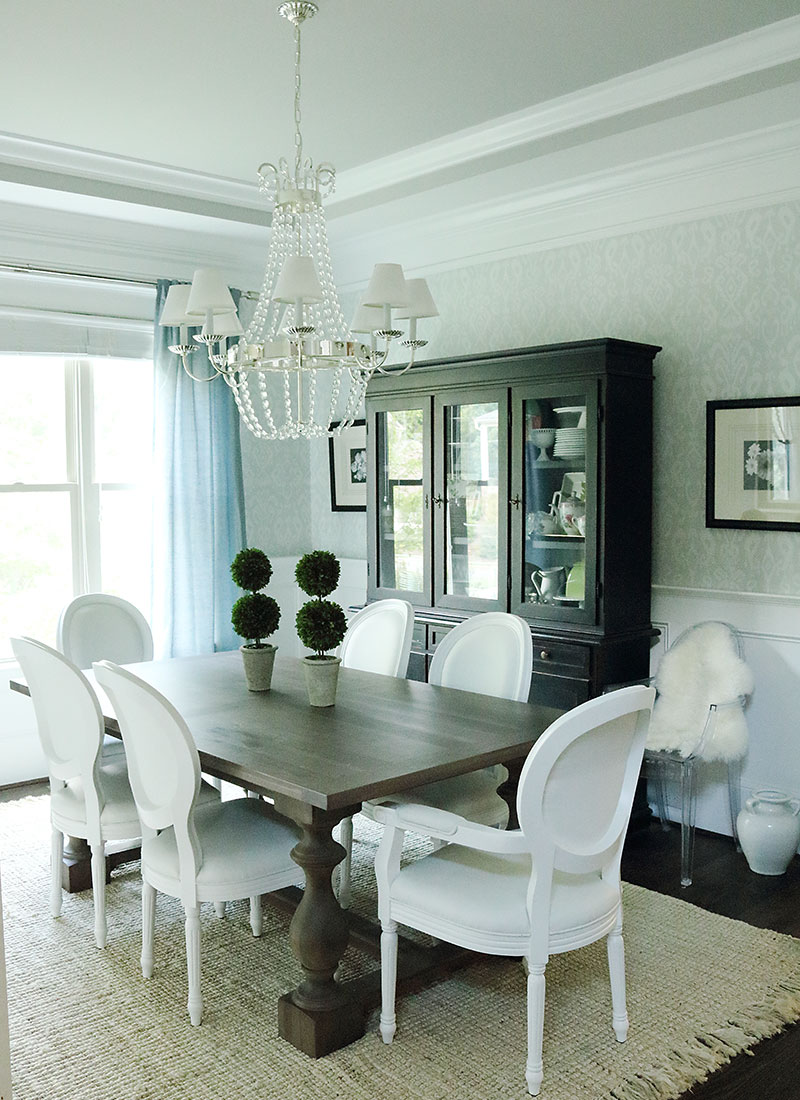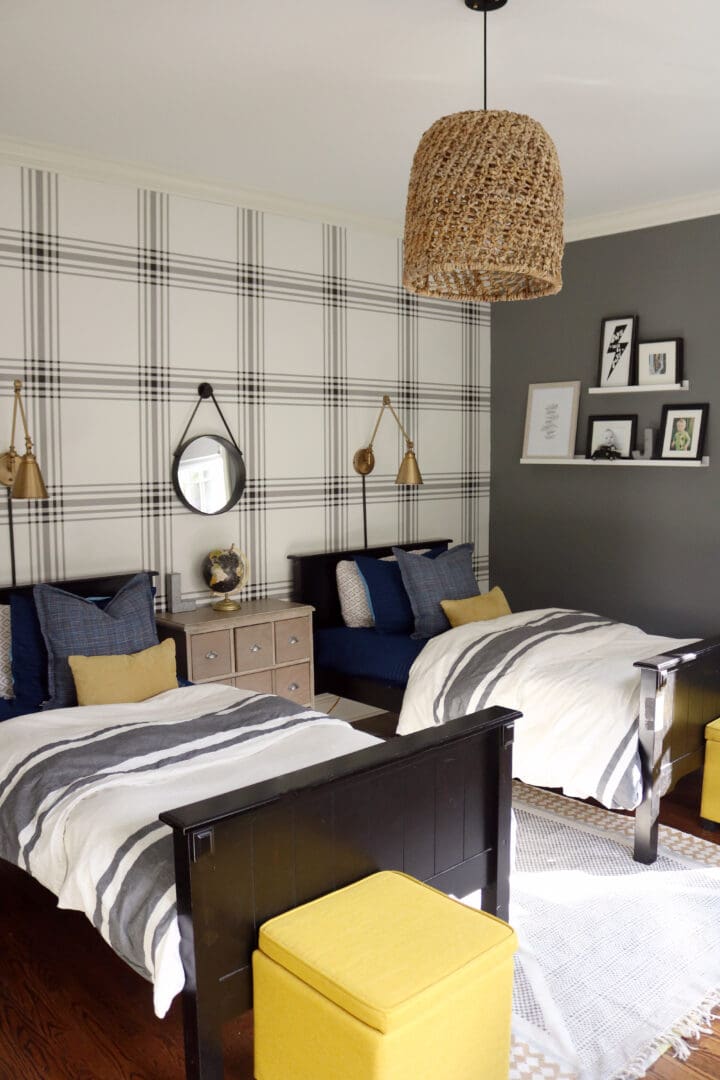 Traditional Wallpaper:
I love wallpaper and have wallpapered a few rooms in our house! I also prefer traditional wallpaper to removable wallpaper. Although I do love many of the removable wallpaper prints! Check out my guide to finding the best online wallpaper sources.
PROS:
The major pro with using traditional wallpaper is the durability. Hands down, traditional wallpaper will last longer than removable wallpaper. The paste is much stronger that removable glue and won't peel over time.
Traditional wallpaper is easier to apply. The paste on the paper will still allow you to reposition it, slide it up and down the wall and push it close to edge of the neighboring paper. The paste takes a full 24-hours to dry, but will still be sticky enough to adhere it to the wall when applying
Traditional wallpaper comes in a large selection of patterns, textures and even fabrics. There are so many options to choose from woven to non-woven, metallics and shimmers to prints and even 3-dimensional!
If you properly prep your walls, traditional wallpaper is easy to remove and requires no tools, repair or clean up. You just need to make sure to apply a wallpaper primer on the wall prior to applying the traditional wallpaper.
CONS:
Traditional wallpaper is very expensive compared to removable wallpaper. On top of the cost of the paper, you may need to hire a professional to install the wallpaper, which can be very expensive. After having about five rooms in my house wallpapered by a professional, I decided to finally take the plunge and learn how to apply myself. I'm so happy I did because it really isn't that hard, and in fact I found it easier (but messier) than installing removable wallpaper. Check out my beginner's guide to wallpapering.
Traditional wallpaper typically needs an adhesive that you must soak or paste onto the wallpaper before you apply to the wall (or vice versa–wall to paper).
If you are planning installing, you will need to buy tools and paste and have a good table to prepare your paper. I listed all the tools in my beginner's guide.

As we have broken down the traditional wallpaper vs. removable wallpaper debate, which one would you choose?