Rounding Up a Few Casual Friday Jeans and Sneaker Outfits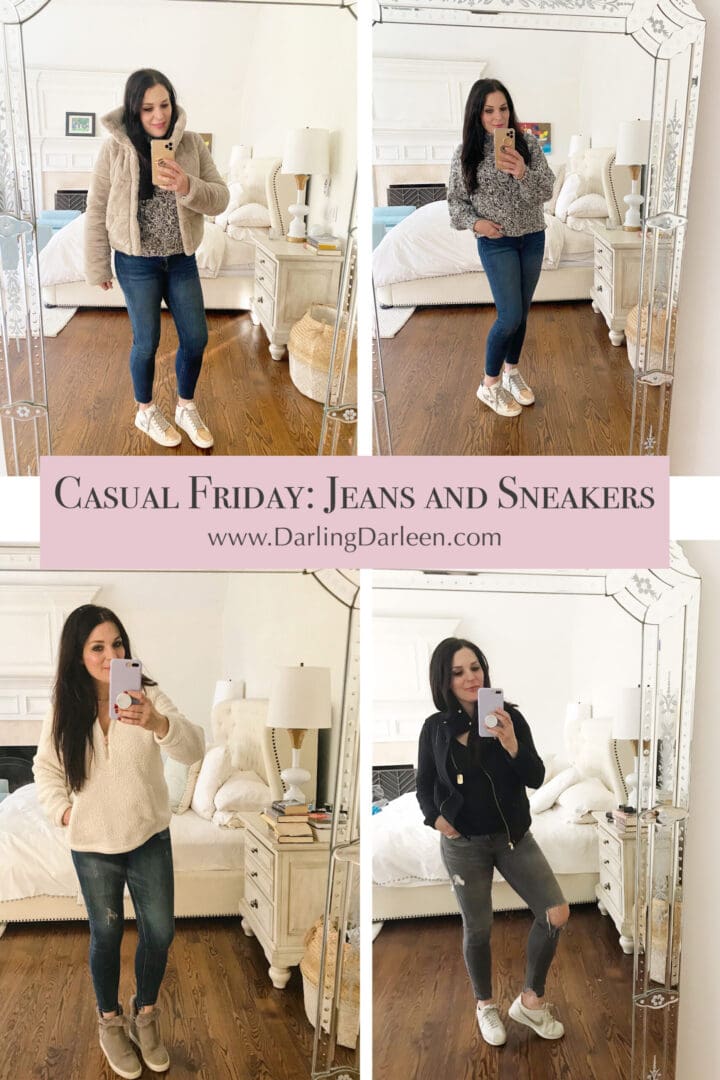 Happy Friday! Rounding up a few casual Friday jeans and sneakers outfits that I've posted on my Instagram. Winter is here and we are still on remote learning, so my daily outfits have still been loungewear, but on Fridays I usually pull out my casual Friday jeans and sneakers outfits to head out and run errands before the weekend hit.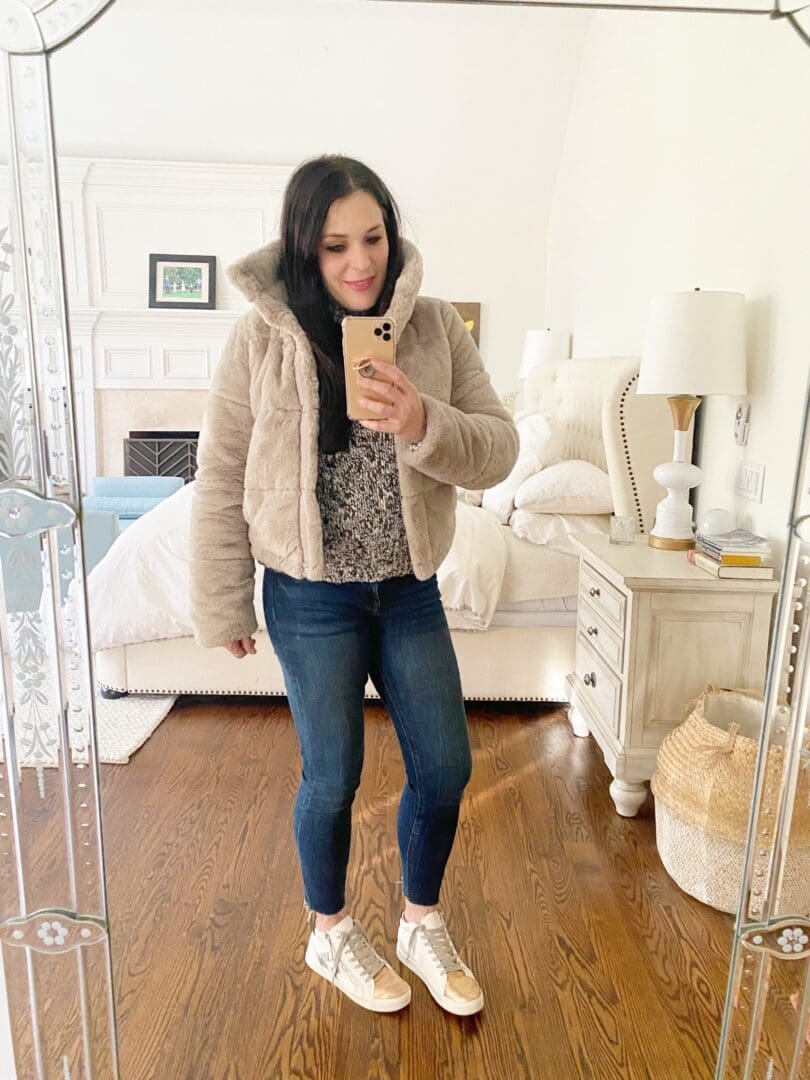 I got this faux fur mini puffer for Christmas, and love the cut and fit! My teenage daughter loves it too and we are always claiming who gets to wear it. It looks so cute on her! The mini puffer is on sale and almost sold out!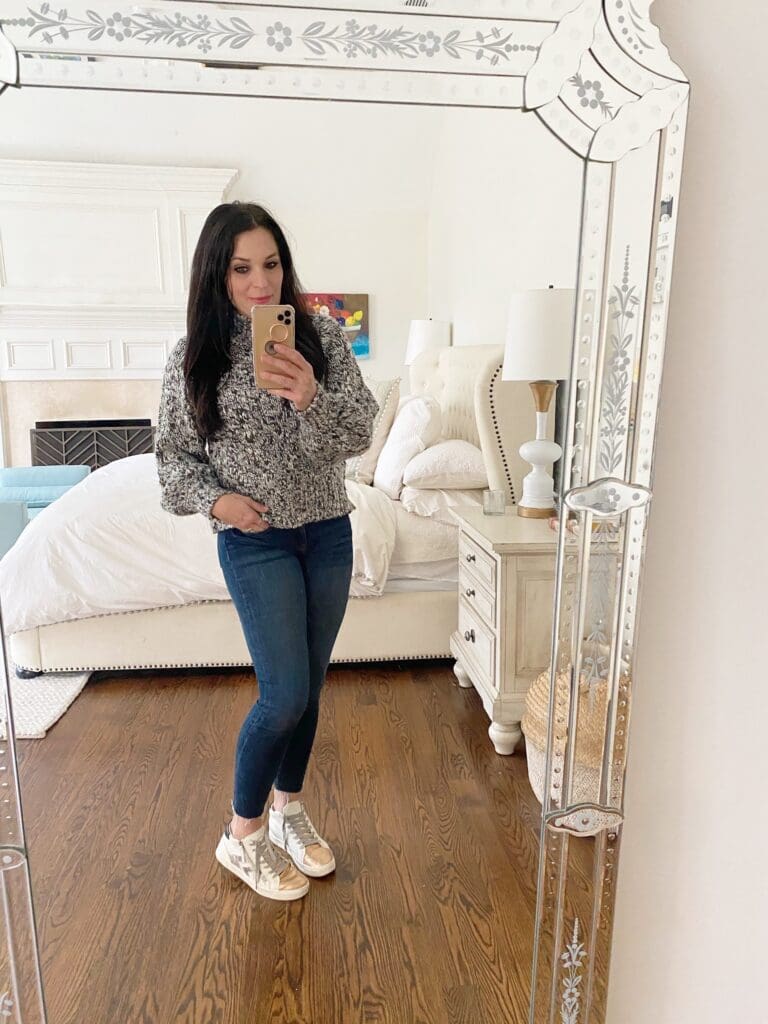 I'm obsessed with sneakers, and love wearing them in the winter months. Any footwear that is casual these days are my jam. These high-top sneakers are so comfortable and fun to wear with jeans or spanx leggings.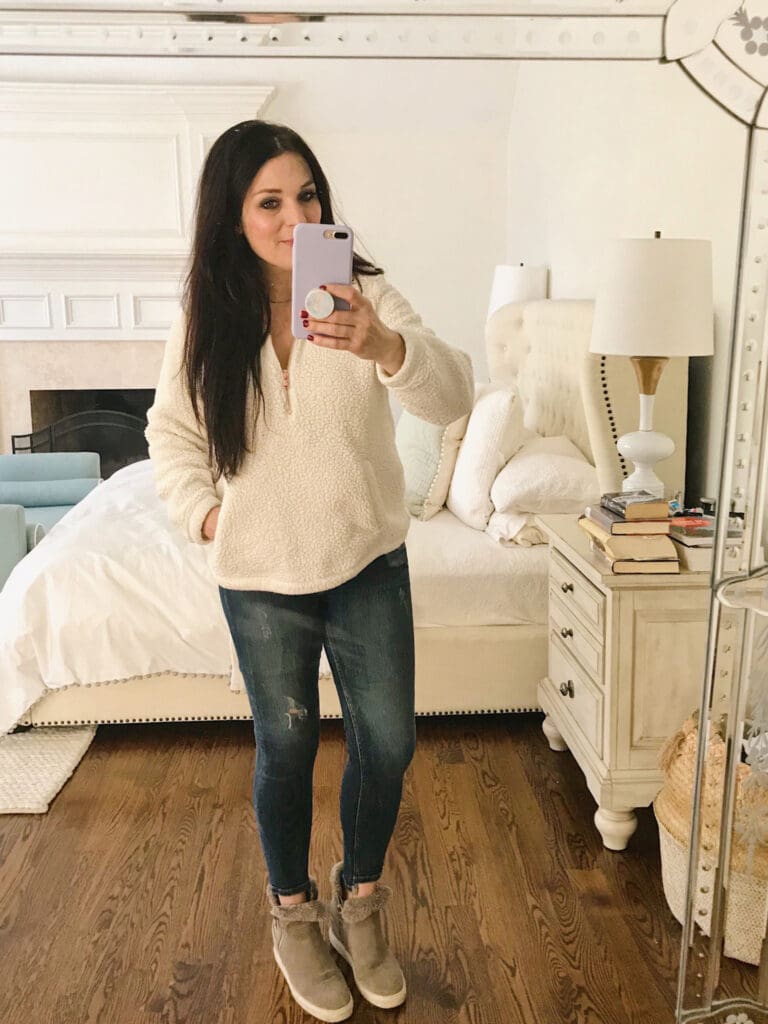 During the cold winter months, sherpa pullover sweaters will keep you so warm you won't need a jacket. They are so soft and definitely warm. The slip-on sneakers are old but I still love the way they look with jeans. They have an urban city look.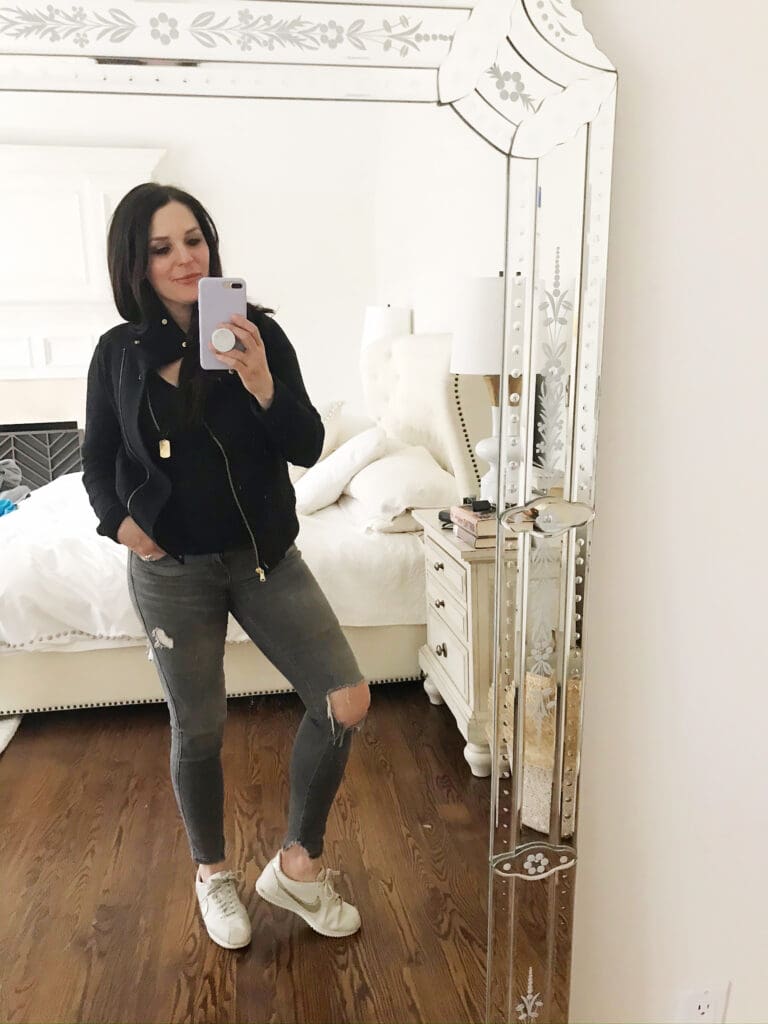 Winter is all about layering! A perfect way to layer during the winter is wear a cardigan or a light Moto jacket then layer over that with a winter coat and a scarf. My sneakers are old, but I'm linking a similar style above.
What are a few of your top 10 casual Friday outfits?