Home Trends of Grays and Whites with Touches of Black are Strong This Year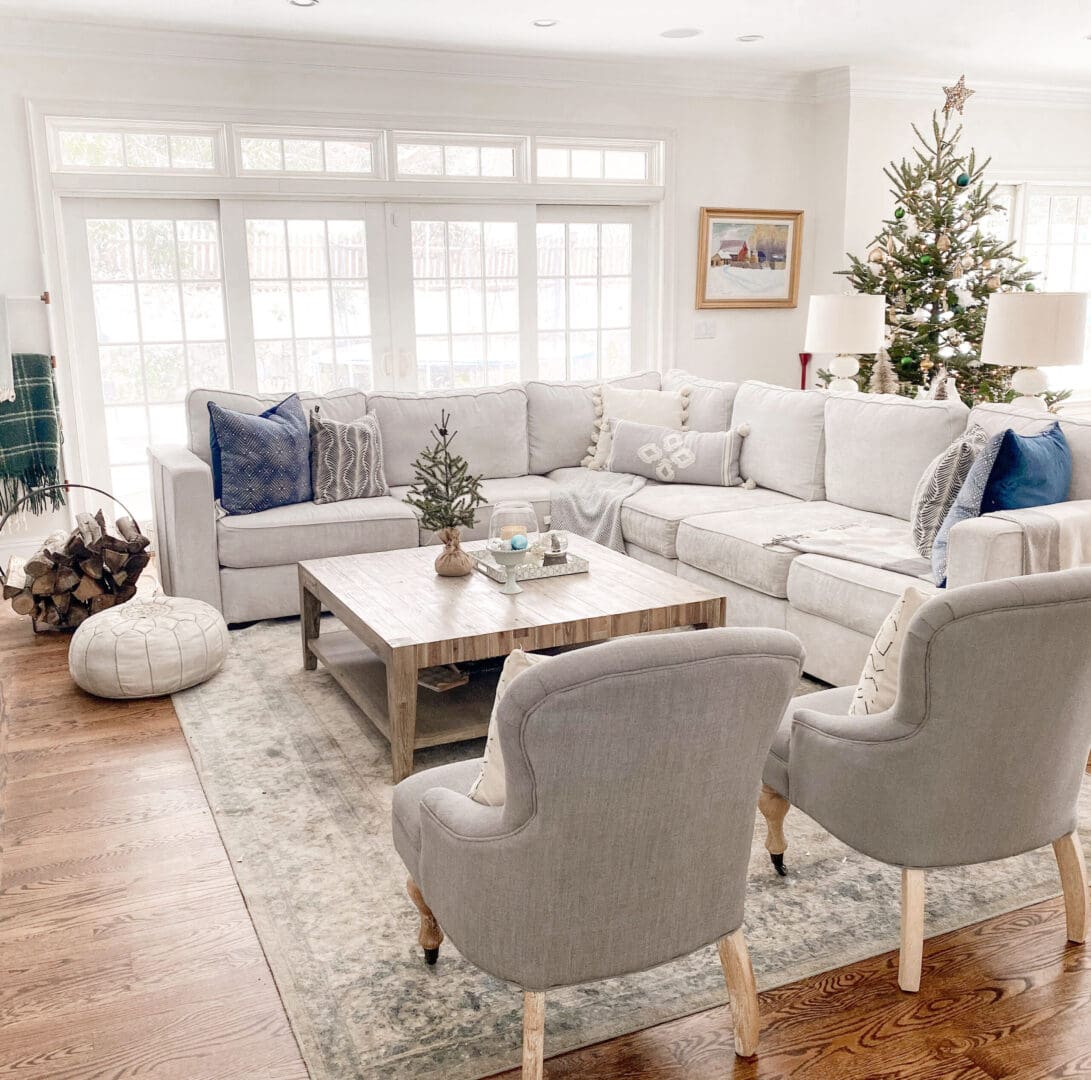 One of my blogging goals this year is to feature Splurge vs Save posts. I'm hoping to do about one per month and then post other home decor photo collages. I love finding knock off pieces at a fraction of the price. This year I'm seeing so many home decor with the contrast of black and white with gray being that color that brings it all together. January's line up of Splurge vs Save: Gray and white collection is a favorite. I'm obsessed with the black and gold canopy bed and of course a knock off of the Primrose mirror has my heart pitter patter. Neutral colors are a great base for home decor and then allow to add pops of colors through out the home.
January's Splurge vs Save: Gray and white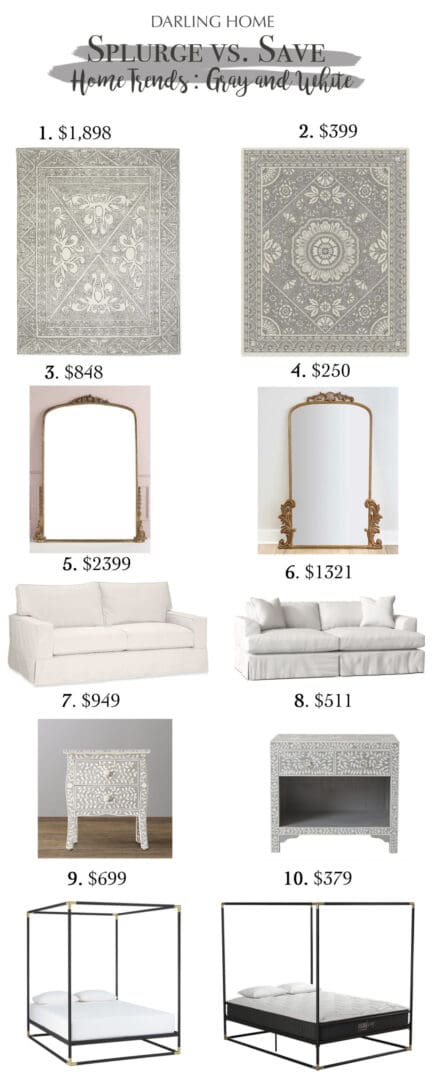 1 | 2 | 3 | 4 | 5 | 6 | 7 | 8 | 9 | 10
Make sure to check out these other Splurge vs Save posts:
What year project do you hope to tackle this year?