The Best Shops to Buy Boy's Dress Suits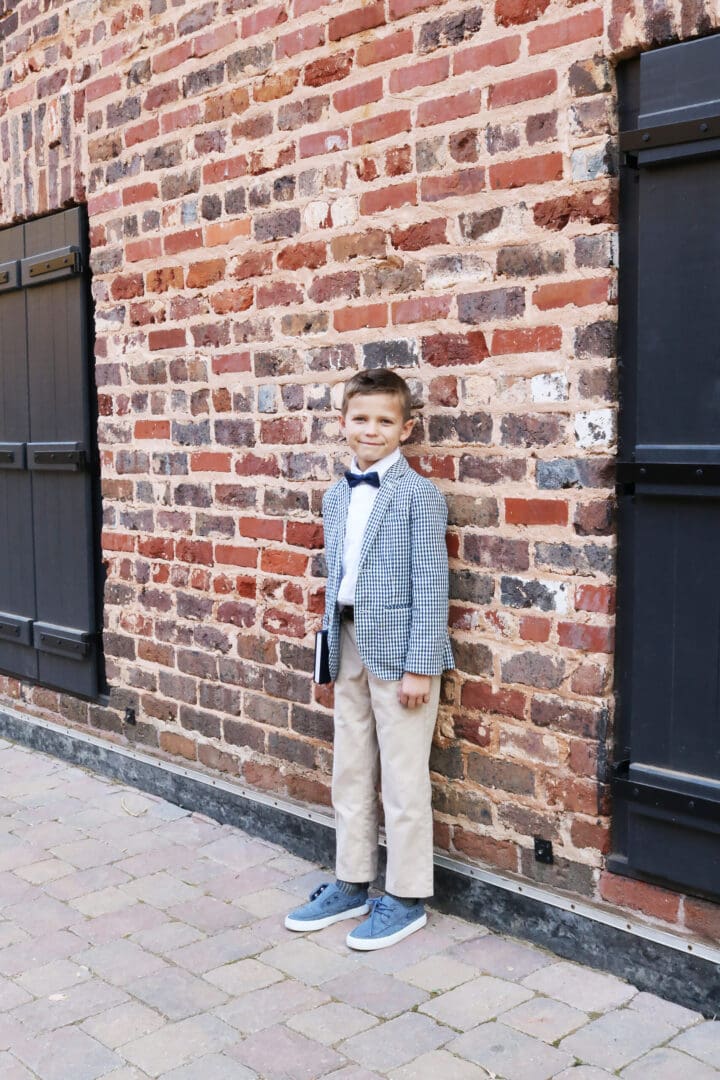 If you have a boy, you know that trying to find dress suits can be tricky. For some reason, once a boy hits over the age of five it's hard to find good dress suits for kid-aged boys. I'm not sure why more go-to shops, like Target and Nordstrom, quit stocking dressier clothing for older boys. But they do. Finding dress clothes for babies and toddlers seems to be everywhere! Dress suits are perfect for church, weddings, a nice dinner or formal occasion. I feel like it is also a good habit for boys to learn how to dress for success! If they ever have a desk job that requires them to wear a suit and tie every day, it will be much easier for them to pick up that daily habit instead of learning it when they are an adult. Trust me. It's doesn't look good when a male adult doesn't know how to tie a tie! I know because I had to teach my husband who never owned a suit until he was an adult. I also am a big believer in not spending a lot of money on dress suits for children. So knowing where to buy boy's dress suits will also help with the wallet.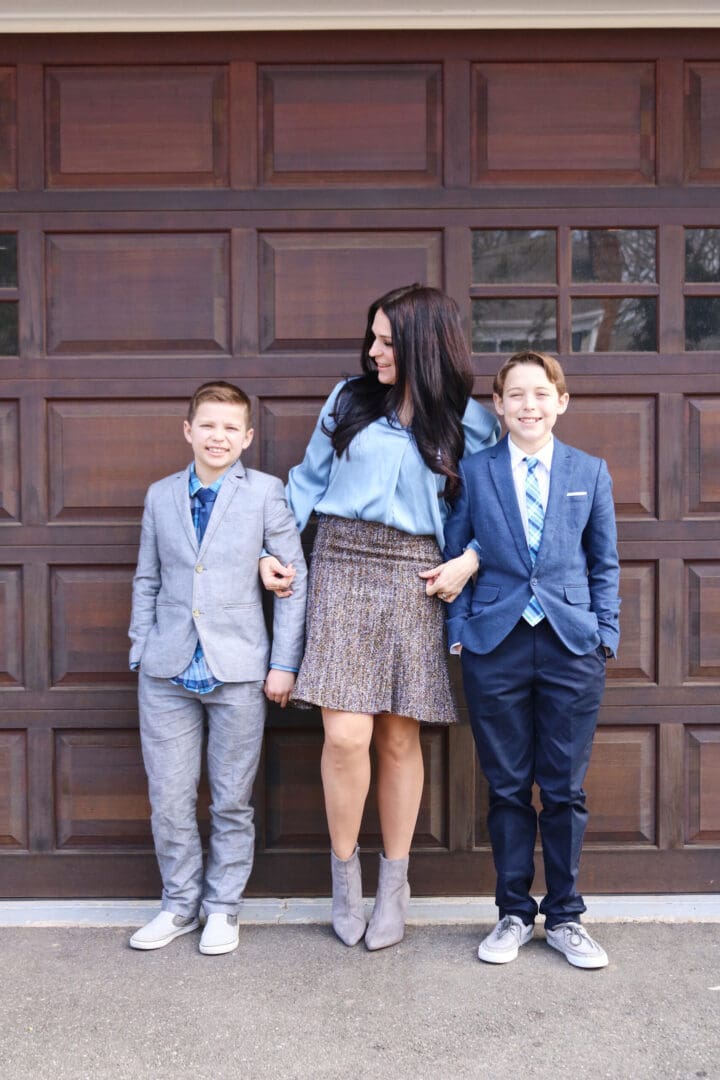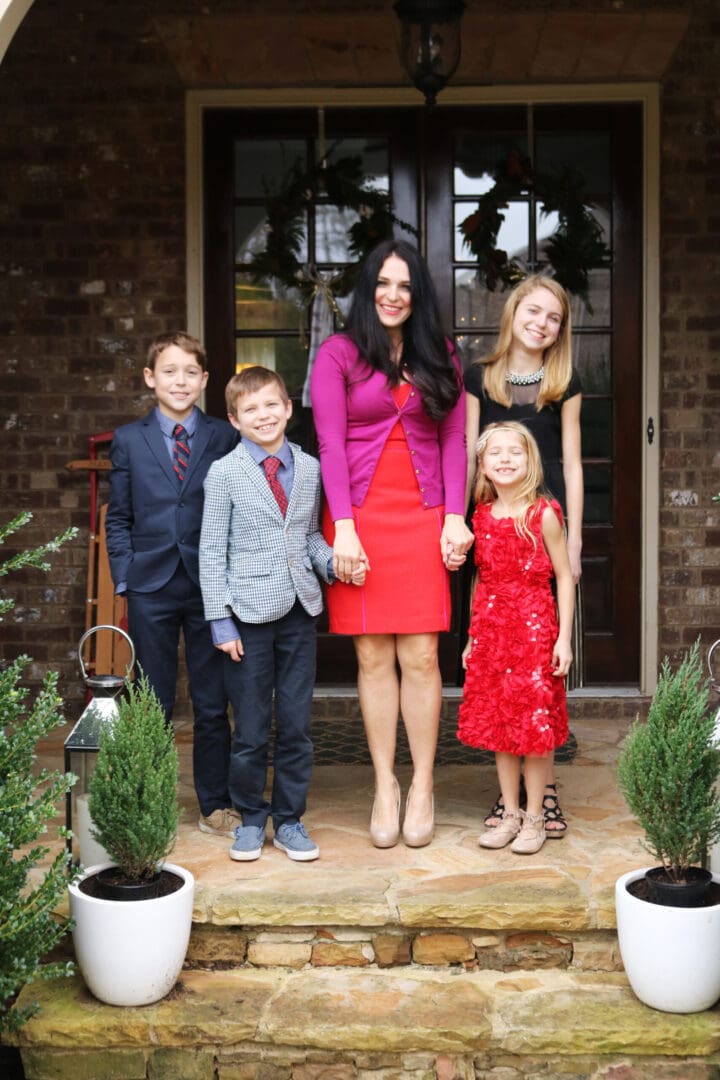 Where to Buy Boy's Dress Suits
J.Crew Factory–My all time favorite place to buy boy's dress suits is J.Crew Factory. Yes, the factory! You will spend half as much, and the suits are practically the same as the retail shop. The Thompson suit is tried and true and the cut is stylish. I always buy the Thompson suit for my boys. I love the adjustable waist, and that they come in different fabrics and colors. We go to church every week, so I buy by boys the wool suit for the winter months and the linen suit for the summer months. I love their dress shirts also, and dress shoes. Then, I will pick up ties at J.Crew Retail, which are usually on sale. They have more selection of ties on the retail side, than factory.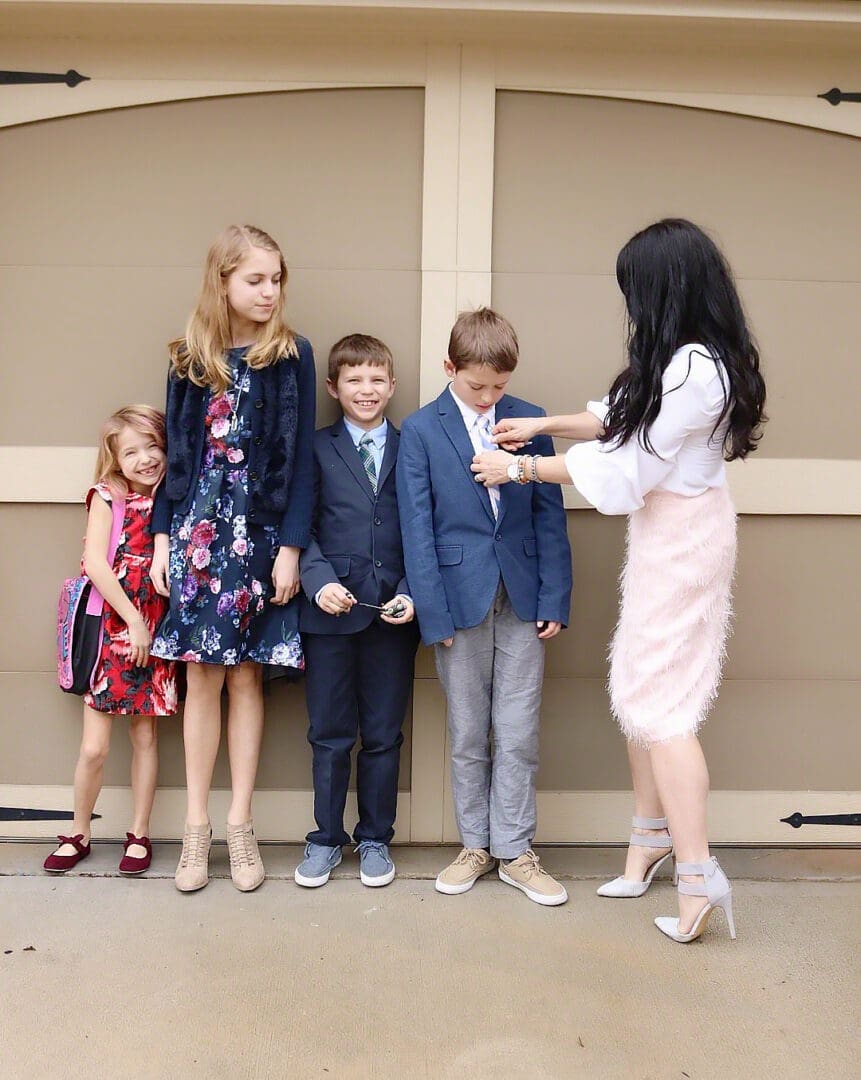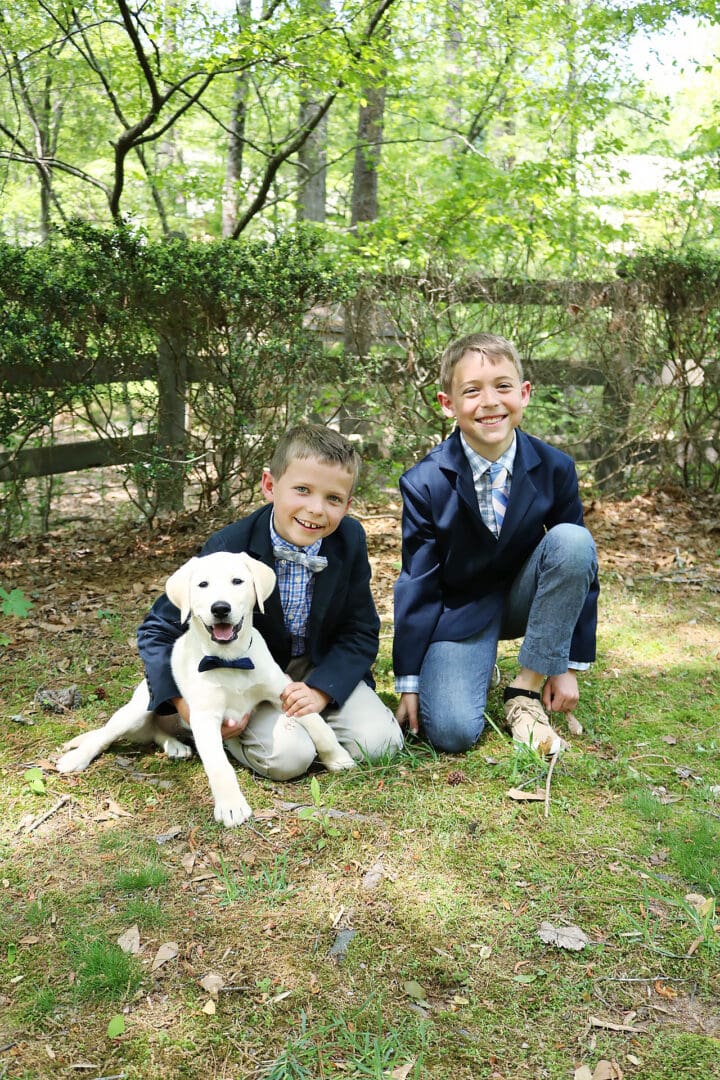 Old Navy–I usually like to buy long collar dress shirts, ties and dress shoes at Old Navy. There prices are unbeatable. Sometimes you can find sets with dress long-sleeve shirts with a matching tie. They have belt options, and they are all really great quality. Old Navy has a whole line of uniform clothing so I like their polo shirts and uniform khaki pants, which are great in the summer time. They don't have a line of dress suits, but you can find the accessories to fill it in.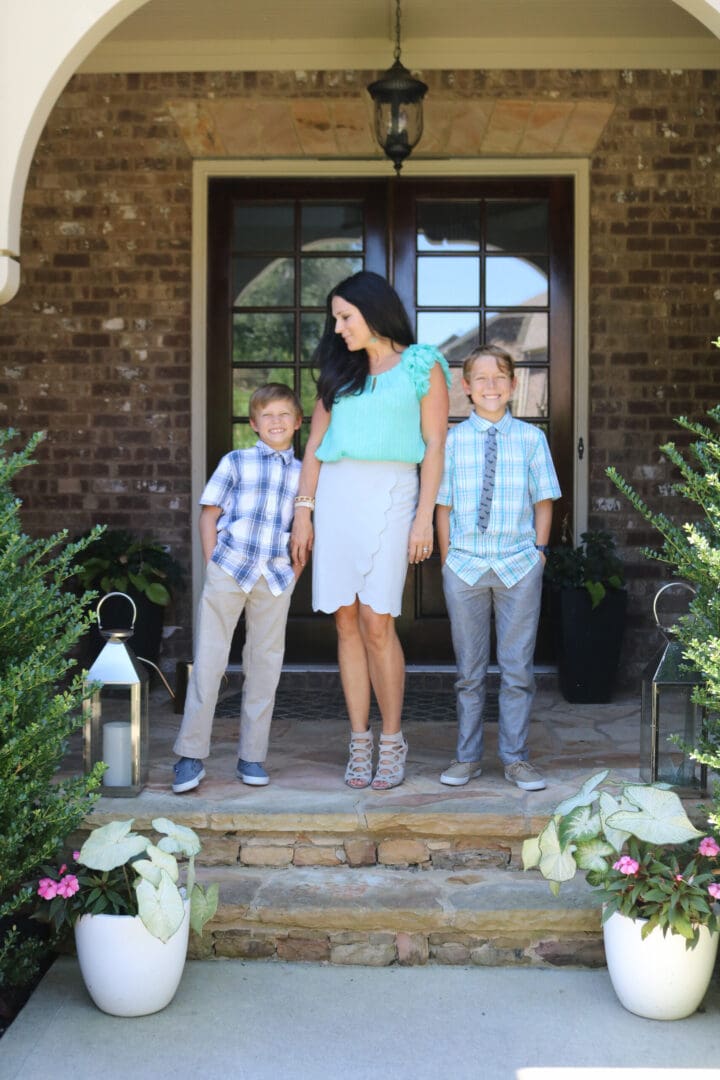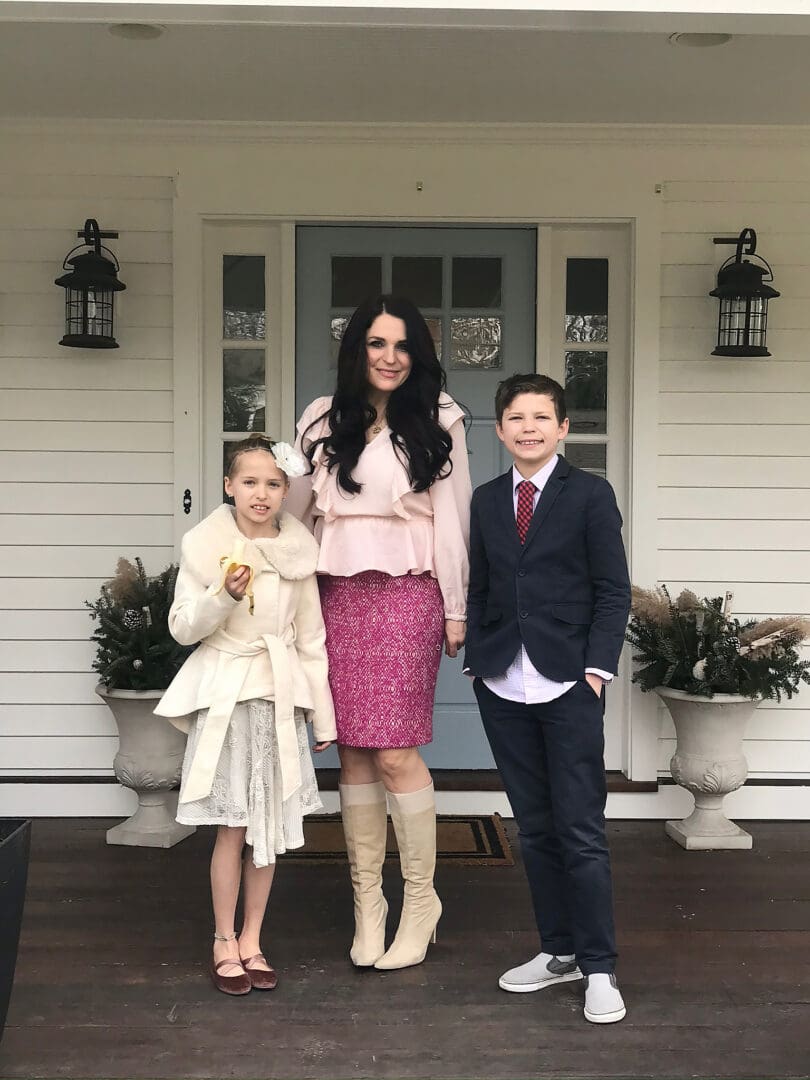 These are my two favorite Where to Shop for Boy's Dress Suits.
Check out these other relatable post. Also, make sure to follow me on Instagram and click on the tag #meierfamilypic to see our family dress clothes over the years!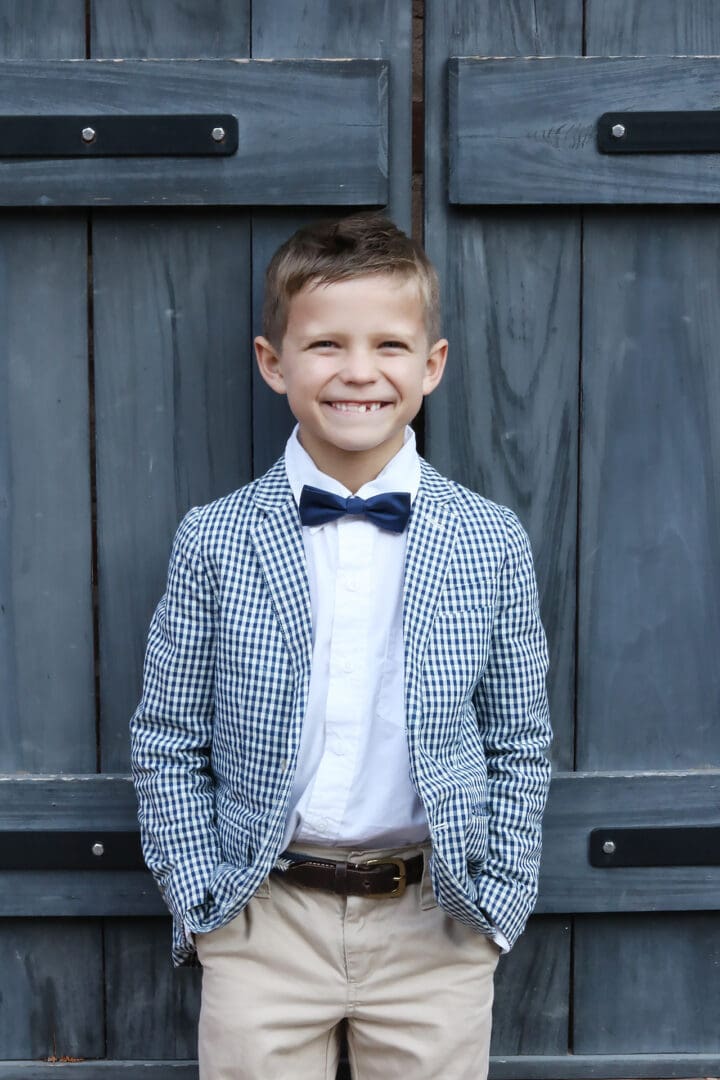 Shop the Post: