Ideas to Share Valentine's Day with Your Family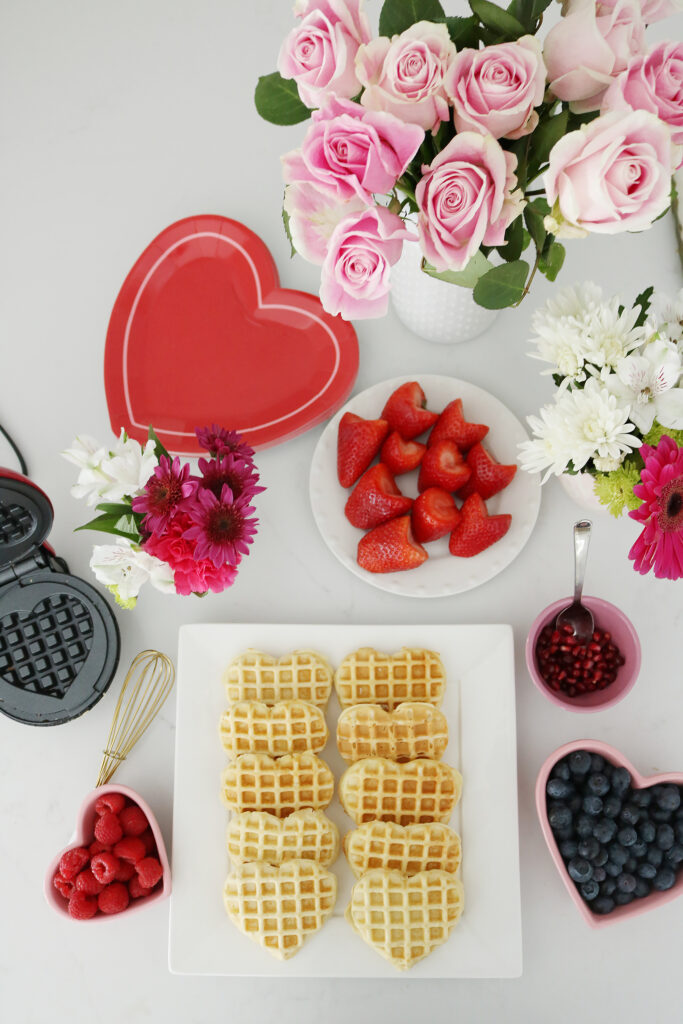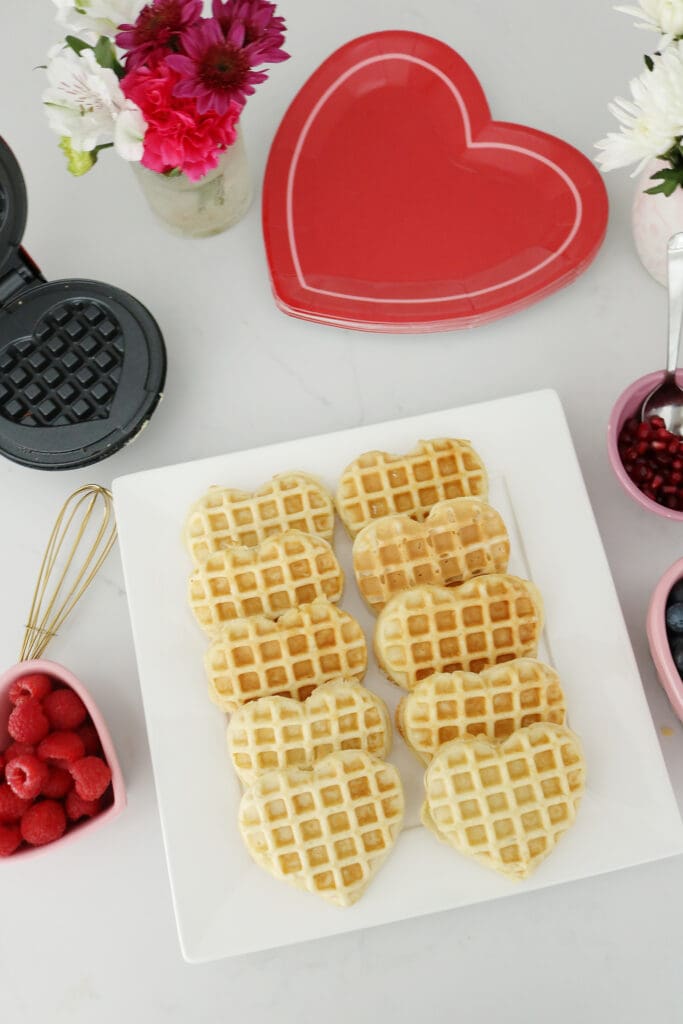 February is here, which means it's the month of love! We love Valentine's Day in our home because its the time to express your love for people you care about like friends, teachers, significant others and family members. Unfortunately, where we live, the exchange of Valentine cards was canceled at the schools. My children are so sad that they won't be able to write notes to their school friends. We will probably do something for close friends and exchange candy and notes to them. But I'm planning to bring Valentine's Day home, so my children still experience the joys of expressing love to one another! We could all use a little more love in our lives.
Do your kids get to exchange Valentine's Day cards? Make sure to check out these free Valentine's Day printables:
Start off your family's Valentine Day with heart-shaped pancakes or waffles and fresh berries. My friend calls her Valentine's Day breakfast the Annual Breakfast of Hearts. She makes everything out of heart shapes, even the bacon and sausages. Her kids love it! You can also do a waffle bar with a platter full of heart-shaped waffles and toppings like berries, chocolate chips, strawberry jam, whip cream and maple syrup. I love the Dash mini heart-shaped waffle maker that makes the perfect kid-friendly waffles.
Make sure to check out our Valentine Breakfast Ideas! So many fun ideas to get your Breakfast valentine ready! Also, check out our Valentine baked doughnuts recipe.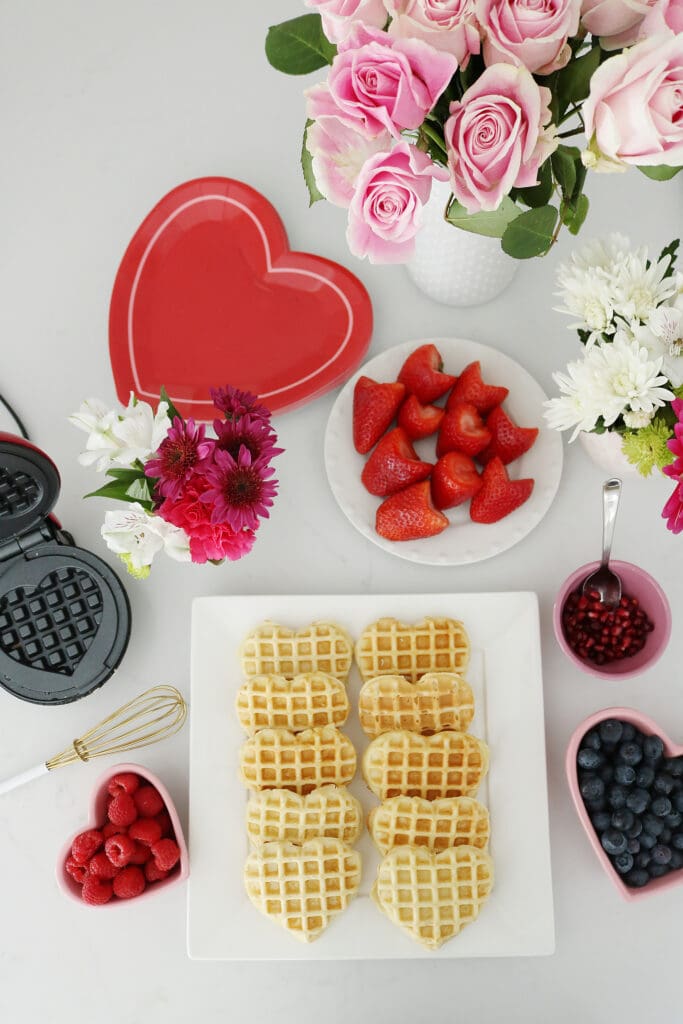 Let's be real. Valentine's Day is all about chocolate and candy! Am I right? Bring Valentine's Day home by putting together a Valentine's candy charcuterie board. These boards are so easy to put together. When I make a charcuterie board, I usually put it on a cutting board, but I decided to place all the goodies on a serving platter. It's all about lots of variety! So on our Valentine candy charcuterie board, we have chocolate, gummies and cookies.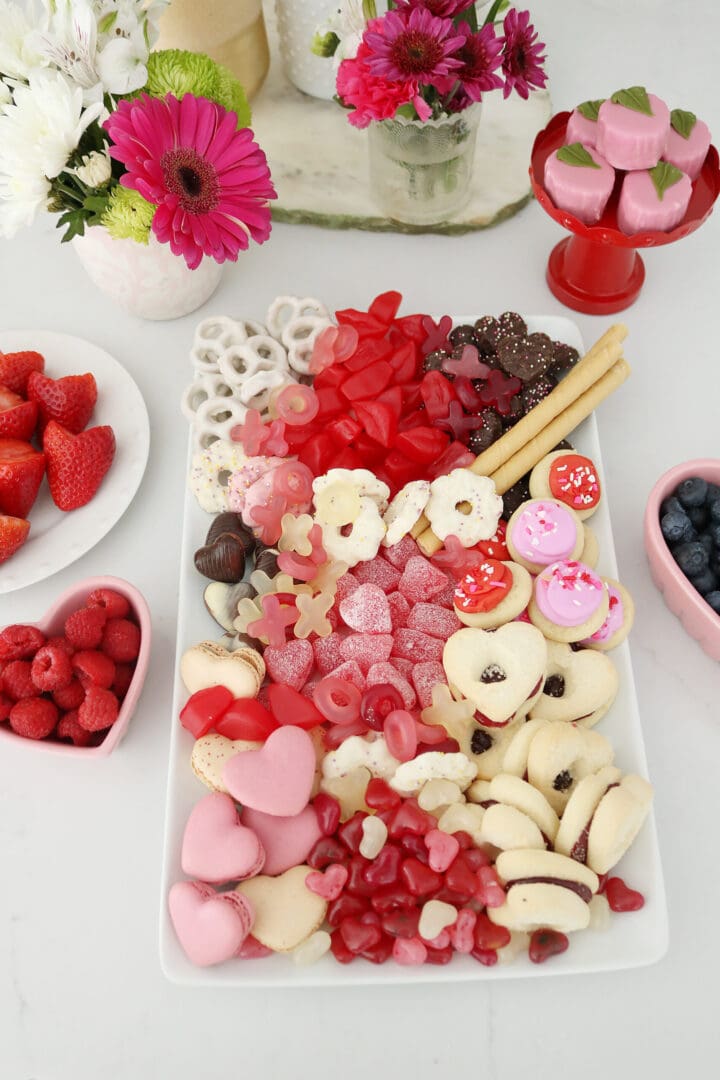 I'll give you a little secret. I bought most of these candy items from Trader's Joe! They have the best Valentine's treats. The heart-shaped macarons are my favorite. These are fun for your family to nibble on through out the day or days! Sugar high for sure.