What to Pack and Where to Go for a Utah Winter Adventure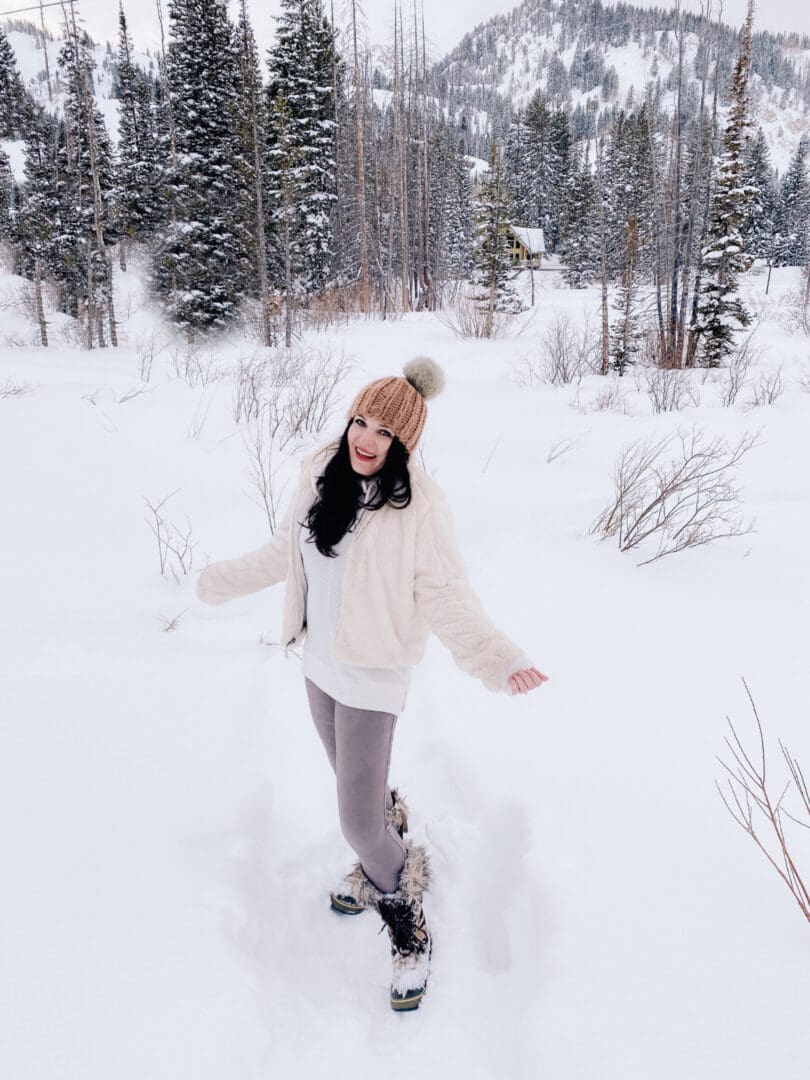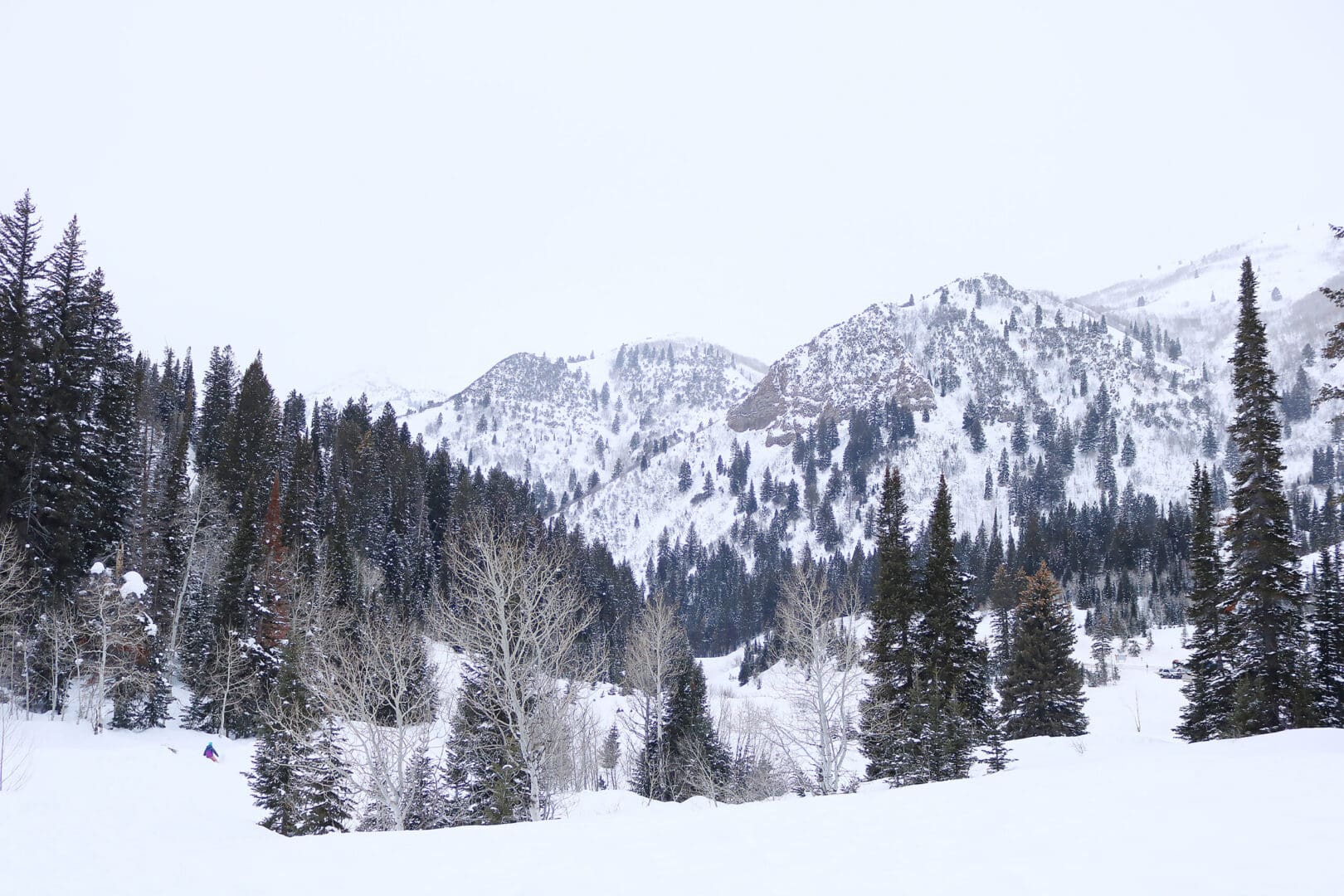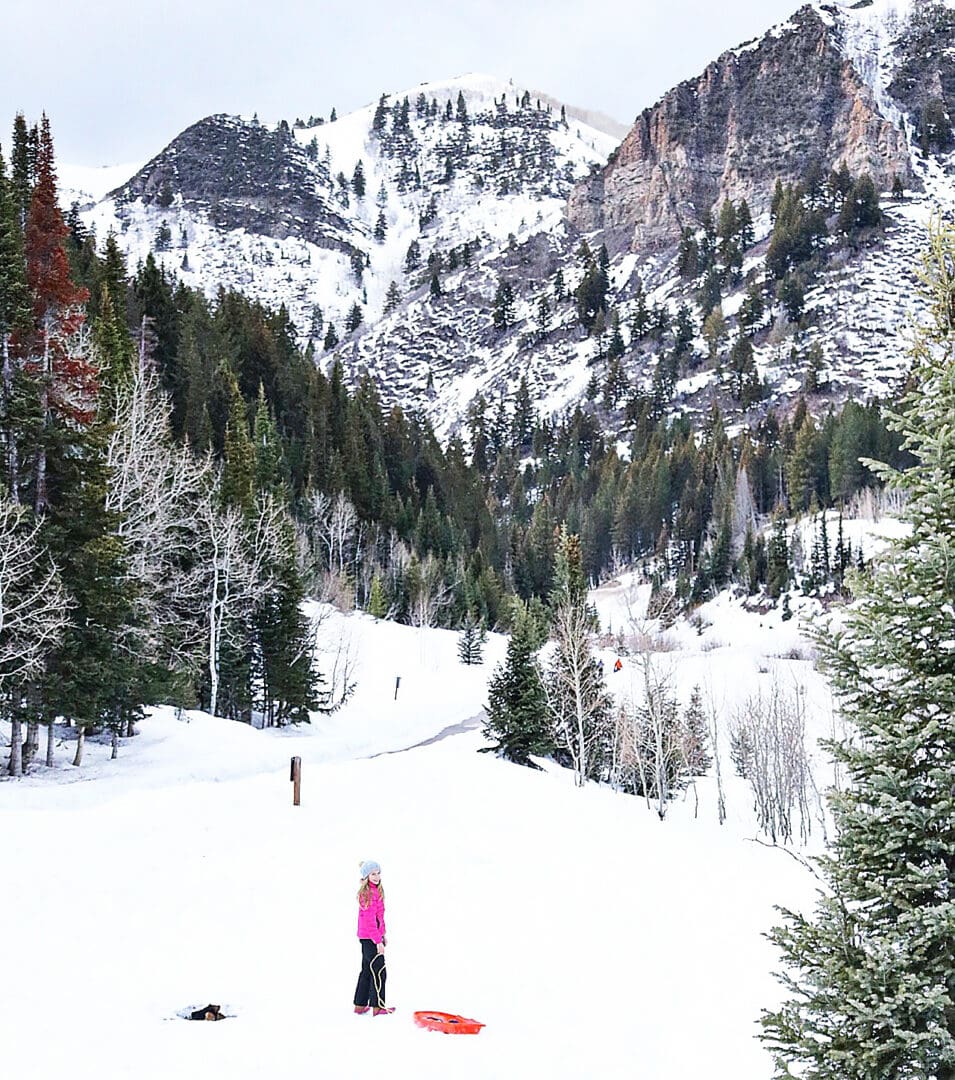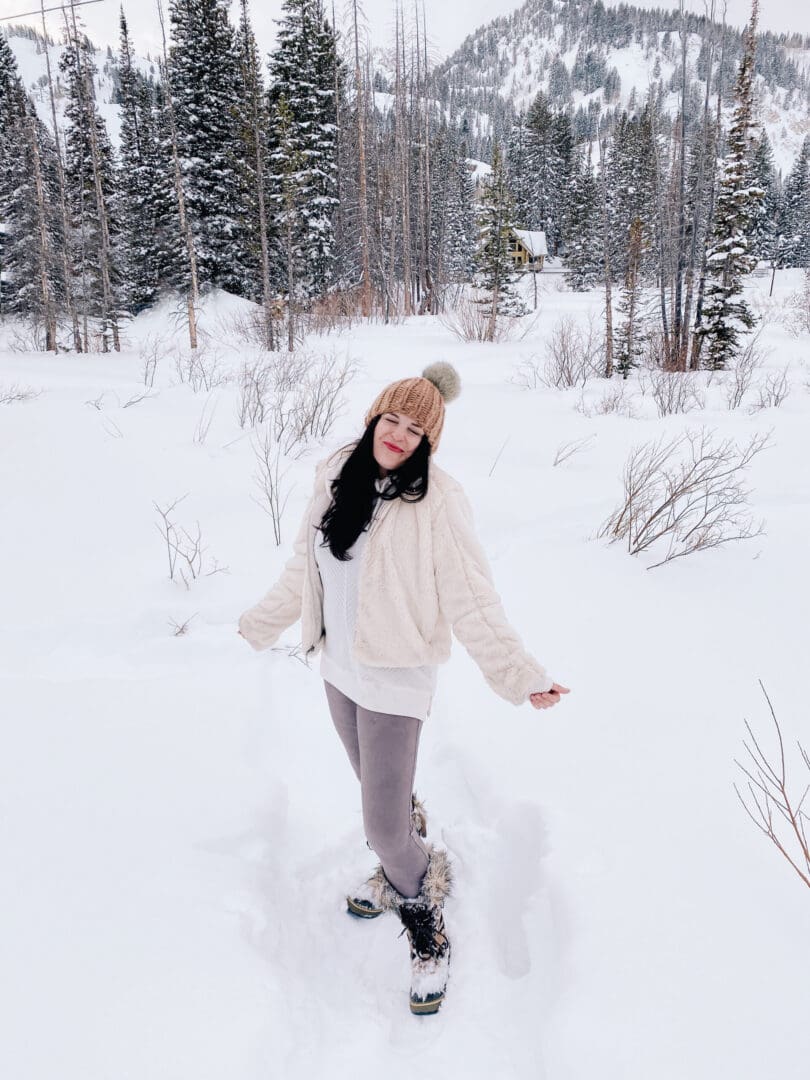 First off, I can't believe I haven't already done a post yet on a Utah Winter Travel Guide. We have been traveling to Utah during the winter for many, many years. 10? 15? I've lost count! Why do we travel to Utah every winter season? Well, my husband and I both have family there, and we both went to the University of Utah and actually became really good friends because we snowboard together in college. So, in other words Utah is home to us, specifically the Salt Lake City area. We want our children to love skiing/snowboarding and winter sports because that is how we bonded together. Also it makes for a great family activity!
Utah has so many fun outdoor adventures during all seasons. Make sure to check out my post on the best hiking spots in Salt Lake area during the spring/summer time.
Utah Winter Travel Guide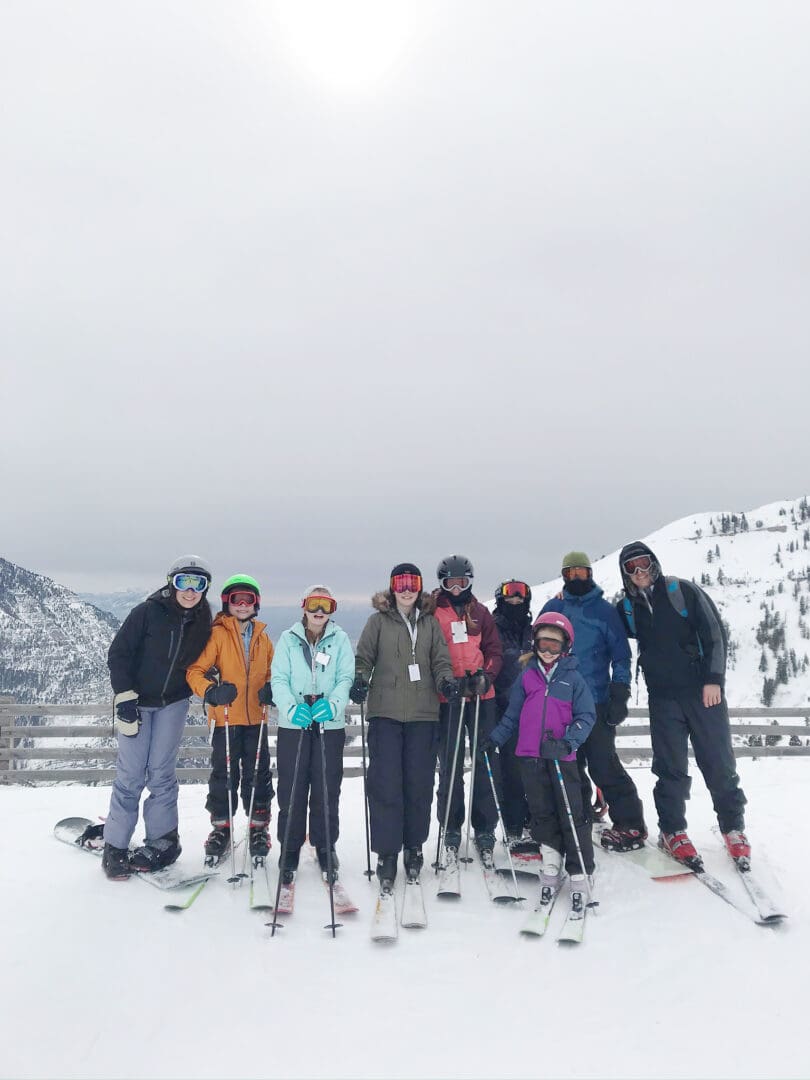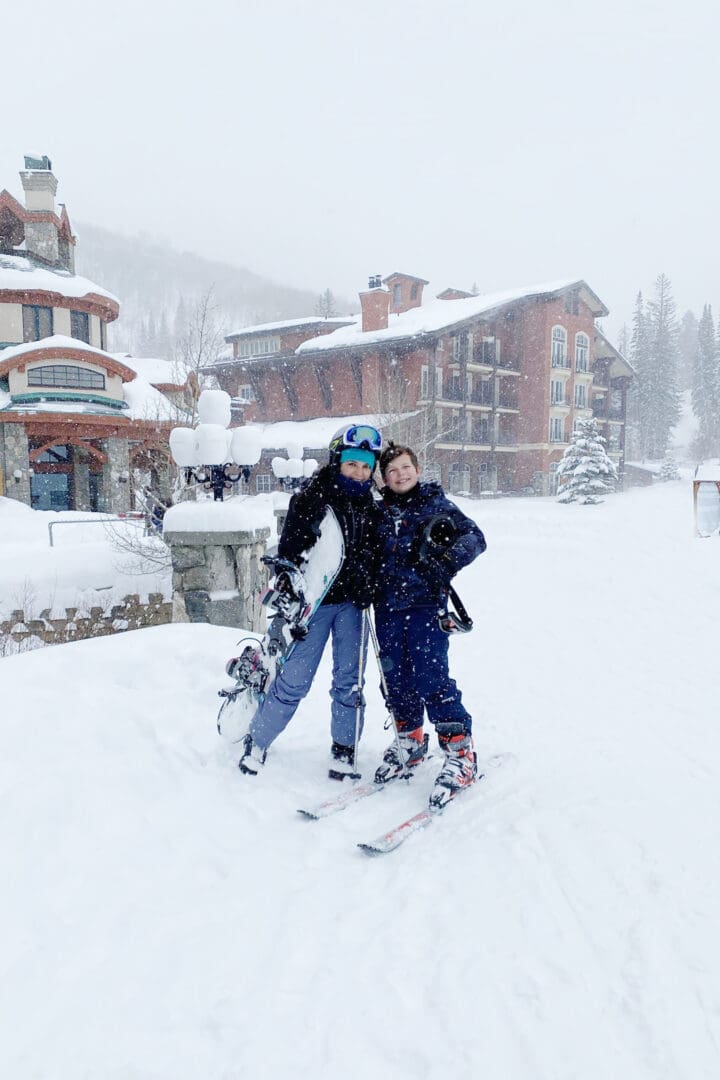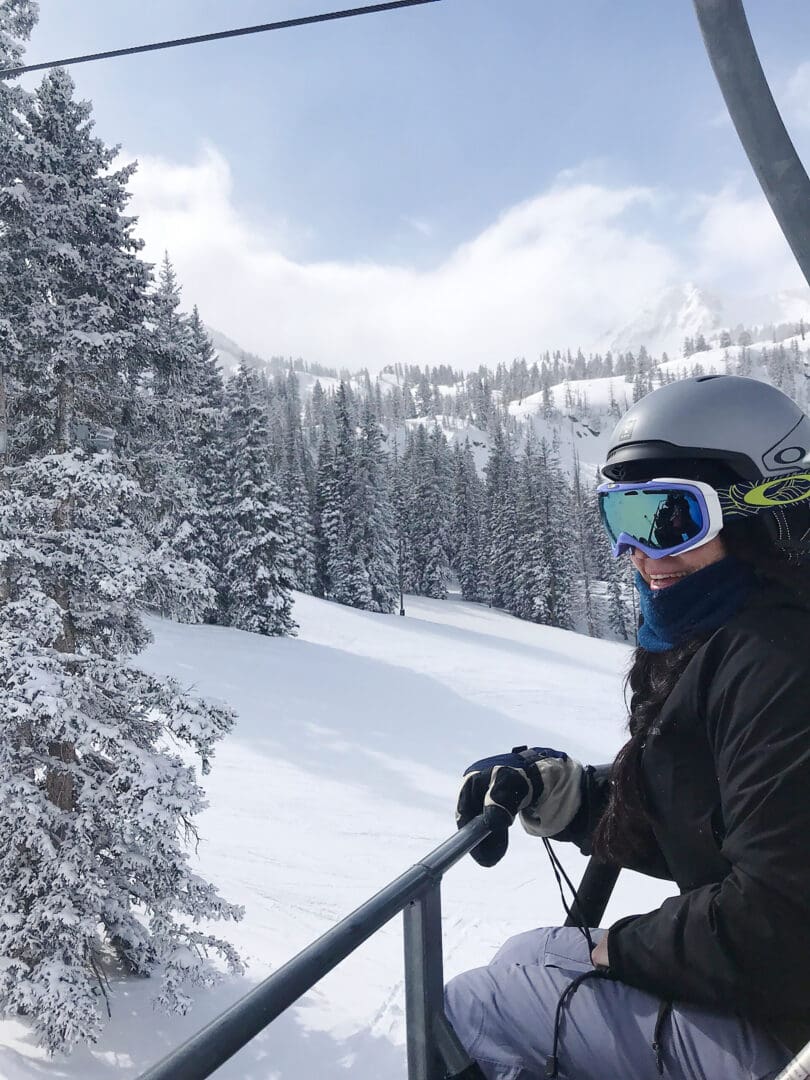 1. Hit the Ski Resorts
I'm not trying to be bias, but Utah has the best skiing! Probably the best in the whole world. I know that is a bold statement, but it is! At least in my opinion. It's the best because the snow is heavy but not too wet and not too dry. Just perfect. The winter temperatures are mild, comparable to other locations like the Northeast, which is so cold. We like to hit the ski resorts in Big and Little Cottonwood Canyon. The snowfall gets trapped back in the canyon so there is so much snow and fresh powder! It's like skiing on clouds. Also the terrain is amazing! Steep but also you can find easier routes down. Because we have skiers and snowboarders in our family we usually hit Brighton, Solitude and Snowbird. All resorts are great but Brighton is very family friendly that is perfect for beginners and experts. Also, they honor two free children ski tickets for every one adult day pass. Saving money! So, we have been going to Brighton since my children were little. Solitude and Snowbird definitely have more expert terrain, favoring Snowbird over Solitude.
Skiing with Kids? Check out my post of what to buy and rent for kids when skiing! Very helpful!
Also check out our little ski video REEL on Instagram!
When you travel to Utah, make sure you pack ski clothes! Ski pants, waterproof jacket, hats and gloves. Check out my winter coats and boots post for the best of the best! And all-winter weather post.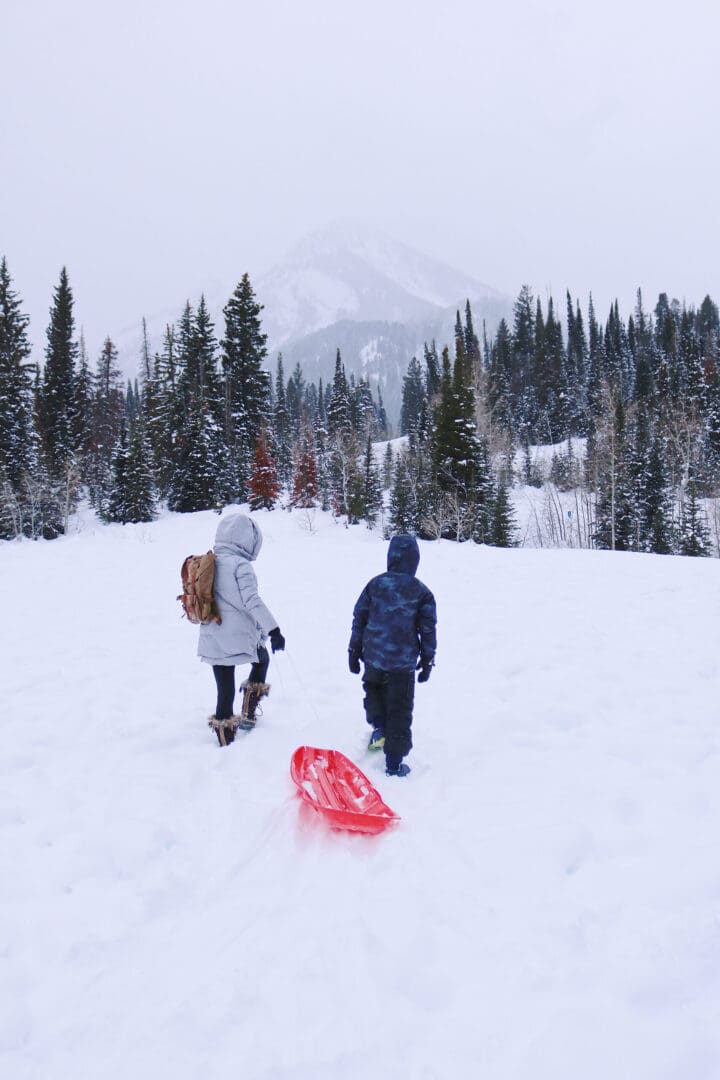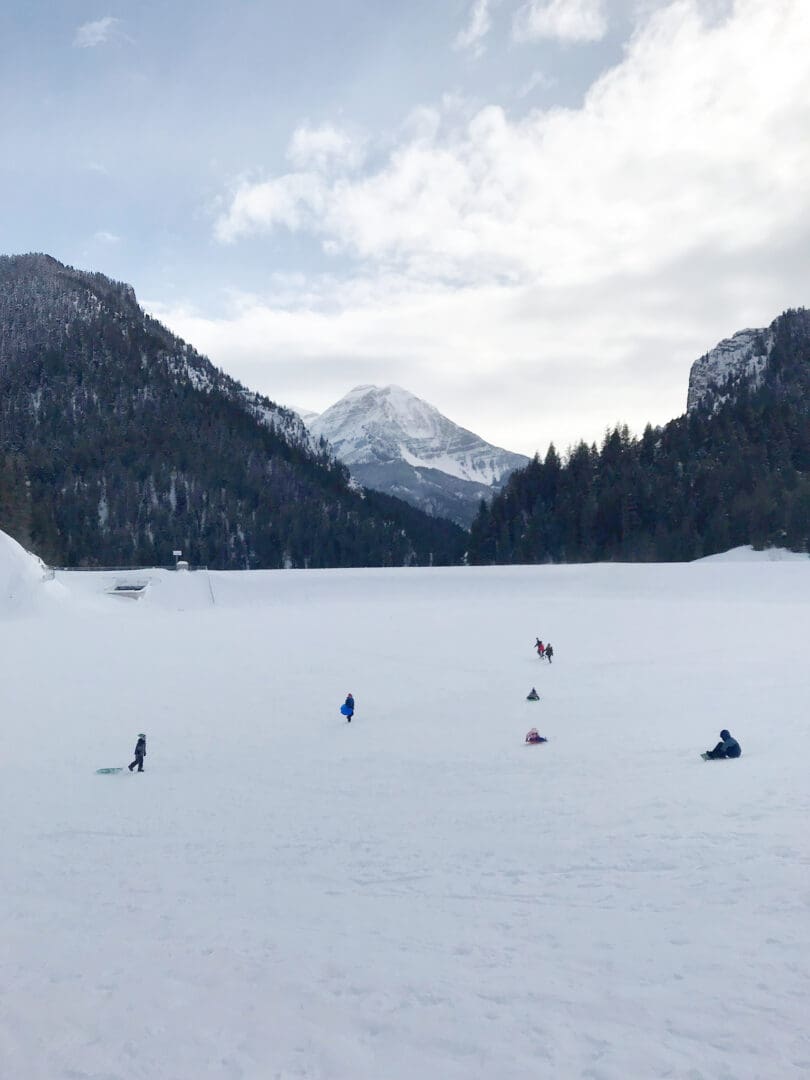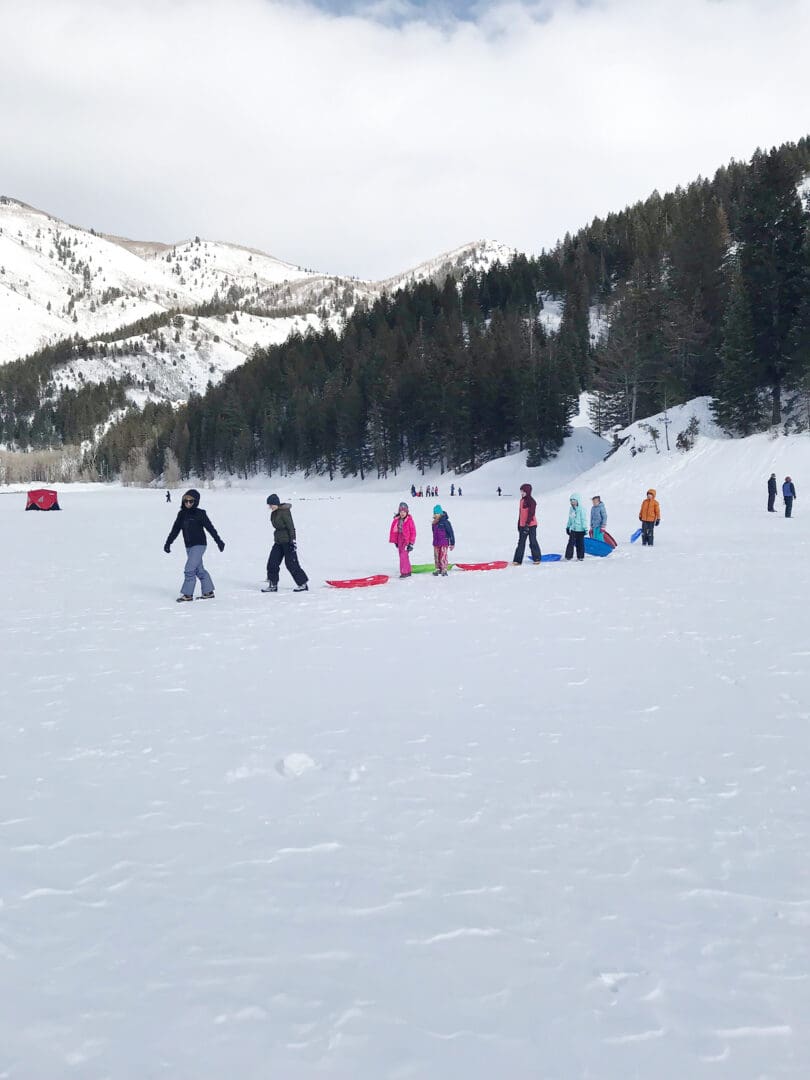 I love packing my Amazon puffer jacket! It's SO warm and perfect to wear when I don't want to wear my ski jacket. It's casual and easy to throw over with leggings or jeans.
2. Grab a Sled and Go Sledding!
There is some crazy intense sledding in Utah! All for free. Well, you do have to pay for the cost of the sled. By the way, we love these sleds. They are the best and last a long time. But yes, sledding is so fun in Utah and is a perfect adventure. We always hit up Tibble Fork in American Fork Canyon because there are so many spots and you can have easy sledding and intense expert sledding. Also, you may see people ice fishing in the reservoir, which is fun to watch. We also love Donut Falls in Big Cottonwood Canyon.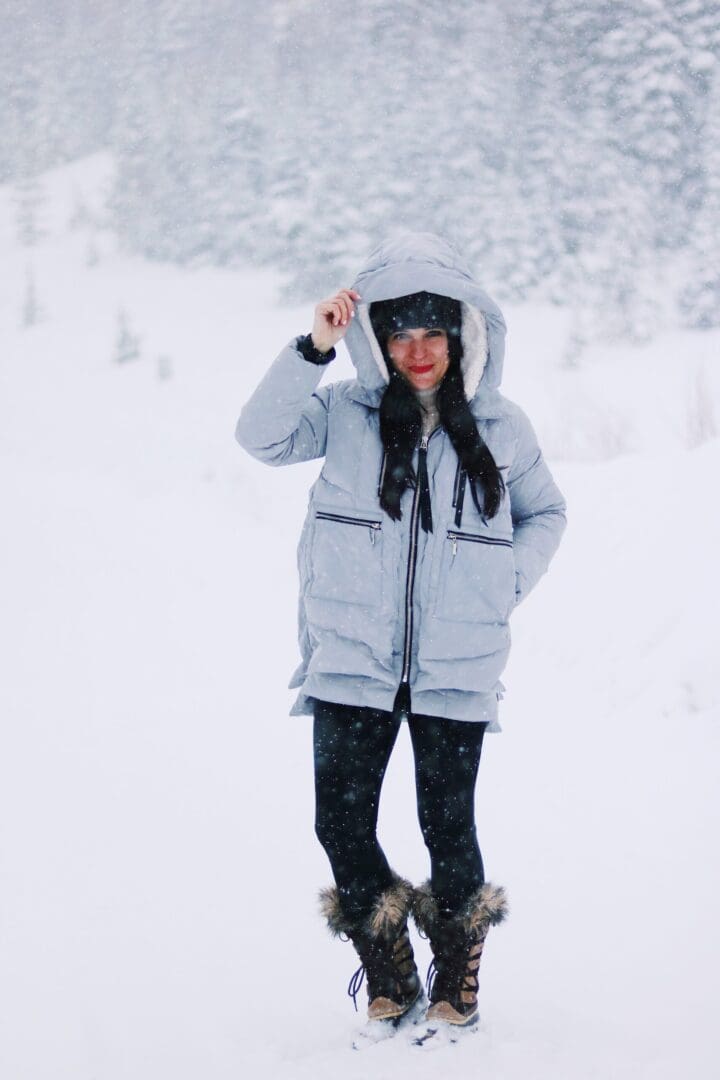 3. Hiking in the Snow
There are so many amazing trails in Utah that can be enjoyed summer and even winter! Grab your snowshoes and you can hike up to beautiful waterfalls, ridges and lakes. Before you go make sure you check out the avalanche meter (yes, avalanches are very prevalent in Utah). We love hiking in Big Cottonwood and Little Cottonwood, but also Neff's Canyon and American Fork Canyon. There is also Donut Fall, which I mentioned before. Again check out my summer hike recommendation to use for winter and also these winter hiking recommendations.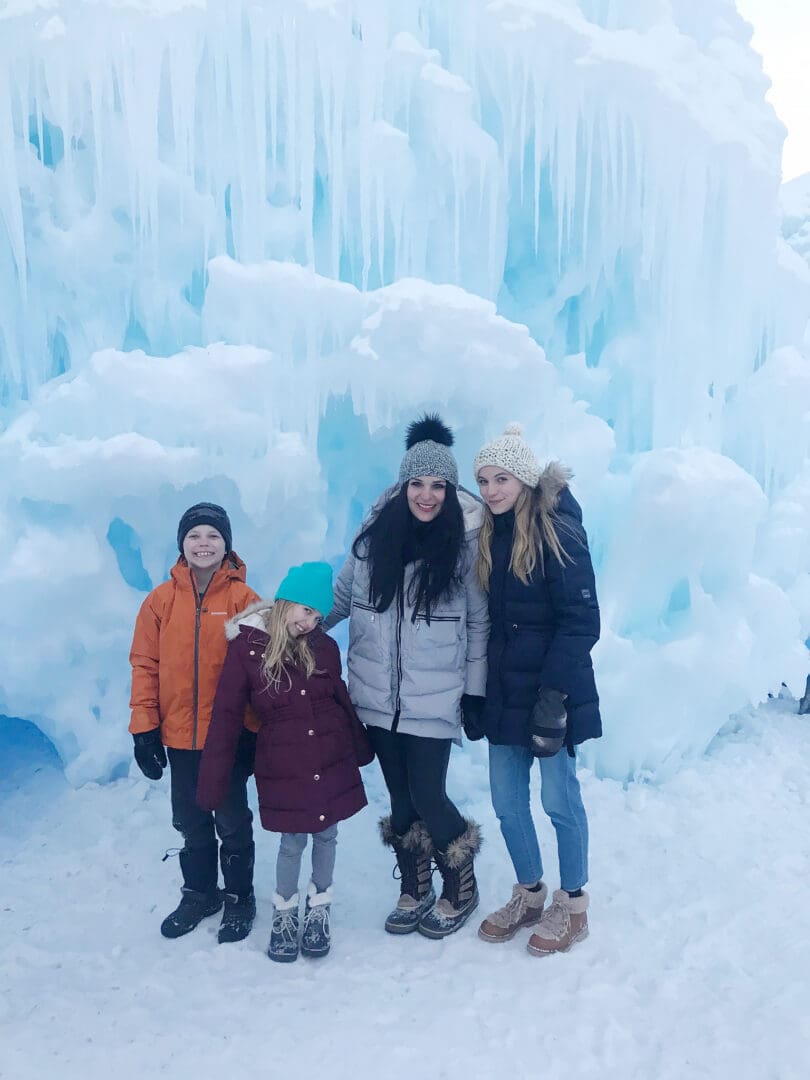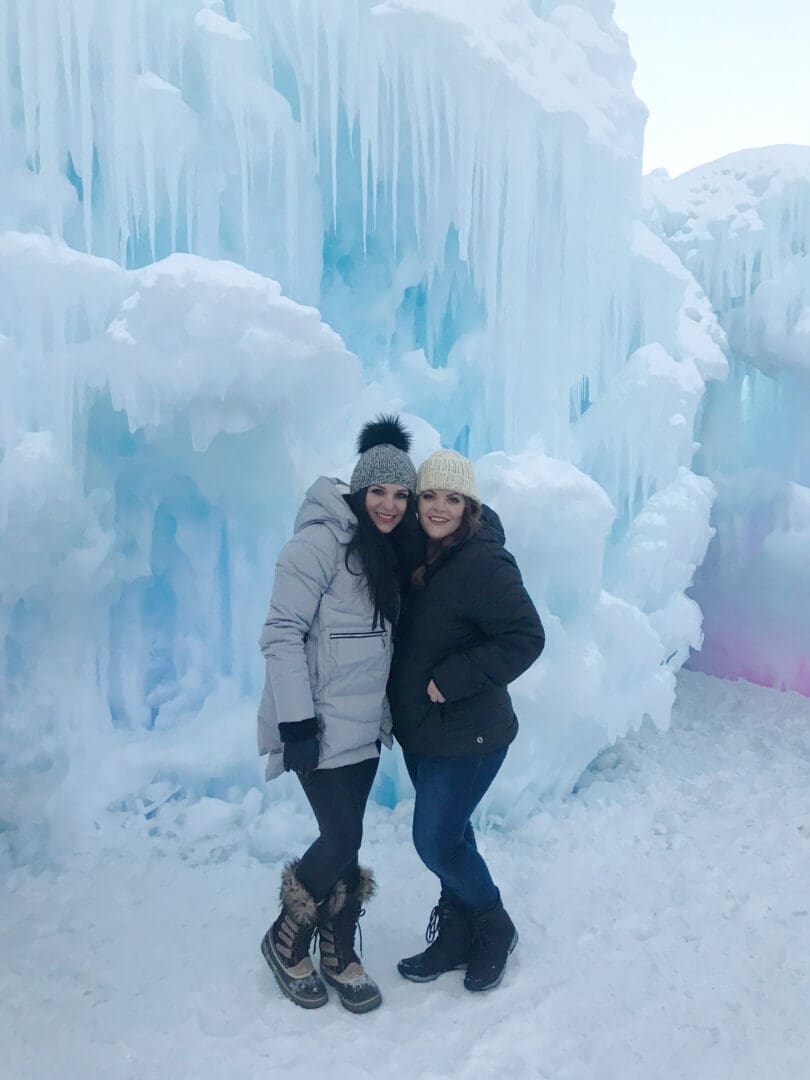 4. Ice Castles
This winter adventure is so much fun for families and children love it! We have such a blast at the Ice Castles in Midway and highly recommend it! We didn't go this year because of COVID, but we have been years past and love it! The set up is changed each year. We always get hot chocolate there. Such a unique winter adventure. Definitely make sure you dress warm and wear hats and gloves!
Make sure to pack warm winter boots that are waterproof. I love my Sorels!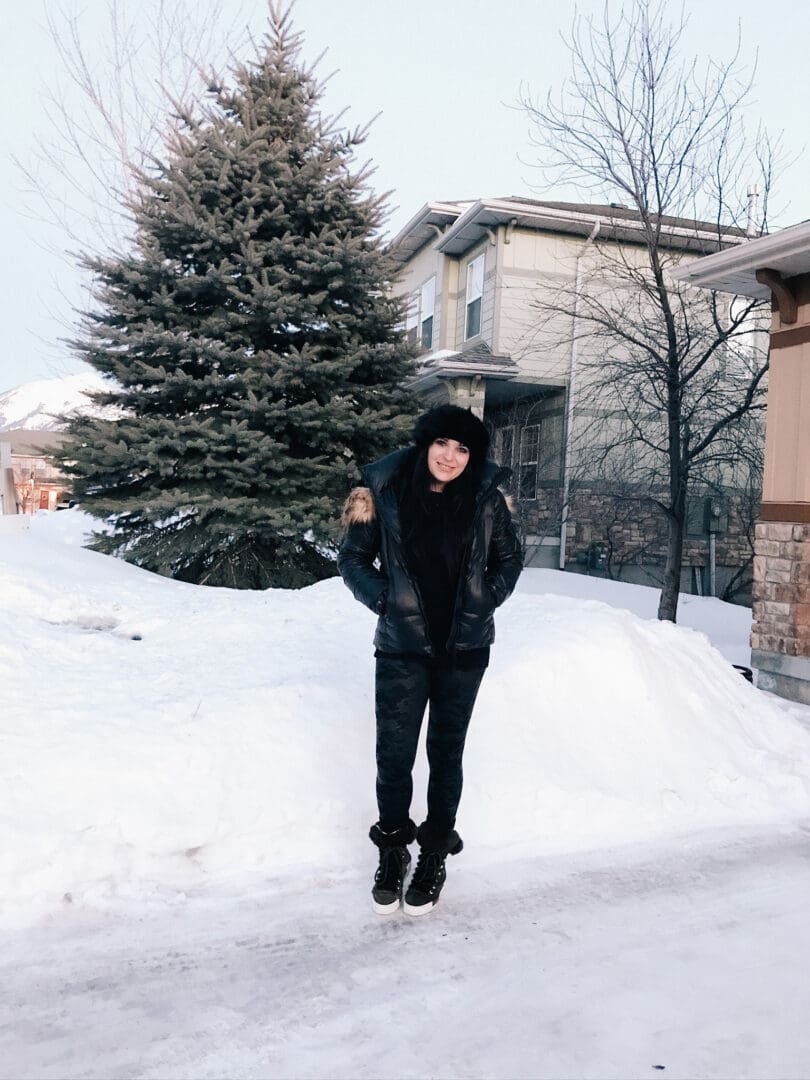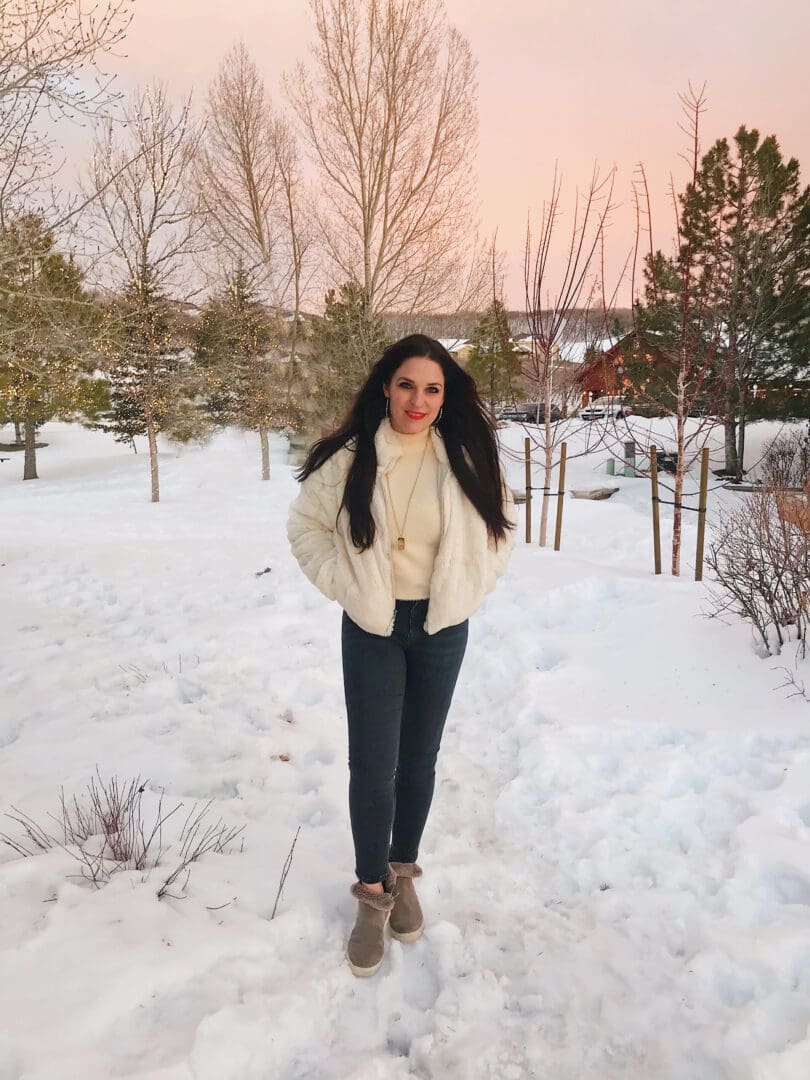 5. Spend a Day in Park City
Park City is such a fun place to enjoy a winter day in Utah! Only 40 minutes around from Salt Lake City, if you are looking for a winter adventure that isn't skiing, make sure to hit Park City. Not only does Park City have a charming mountain town for local shopping and restaurants, there is also the Stein Erickson Lodge which has so many recreations like horse-drawn sleigh rides, dog sledding, and snowmobiling. You could really spend the whole day there being entertained. If you are brave enough, there is also bobsledding at the Utah Olympic Park. And the last but not least, visit the Homestead and take a dip in the geothermal natural spring in a large crater. You can just soak or snorkel or even scuba dive! Actually that is where my husband learned to scuba dive and get certified.
My favorite items to bring to Utah during Winter!