The Perfect Birthday Party For Children Who Are Independent But Want to Create Something Sweet!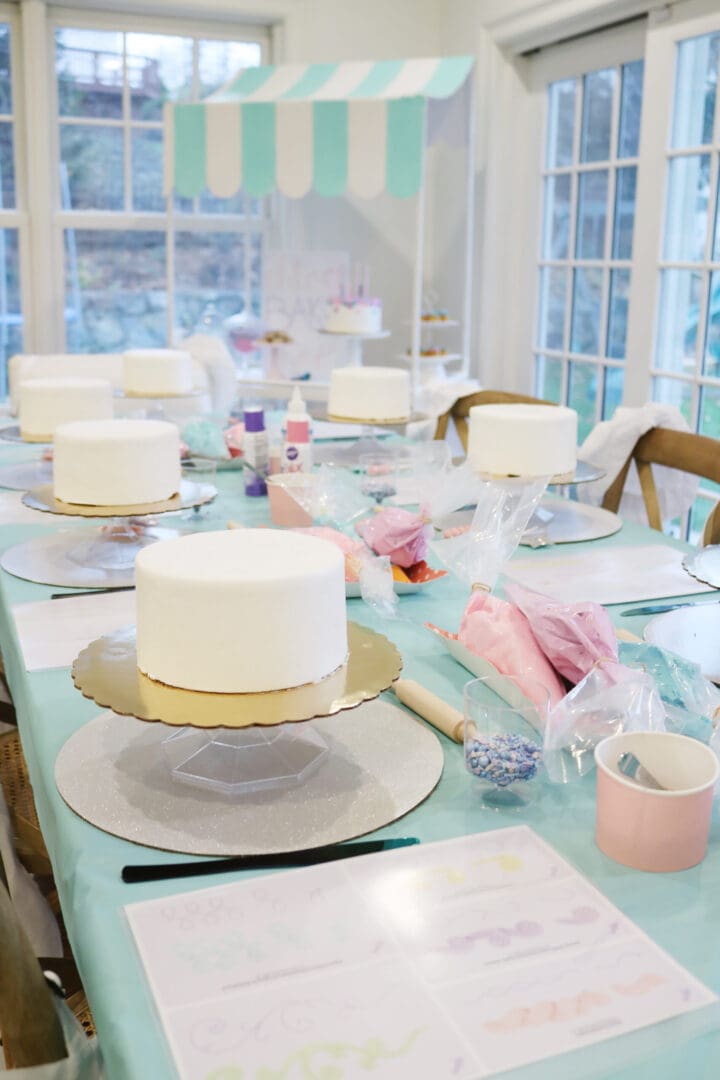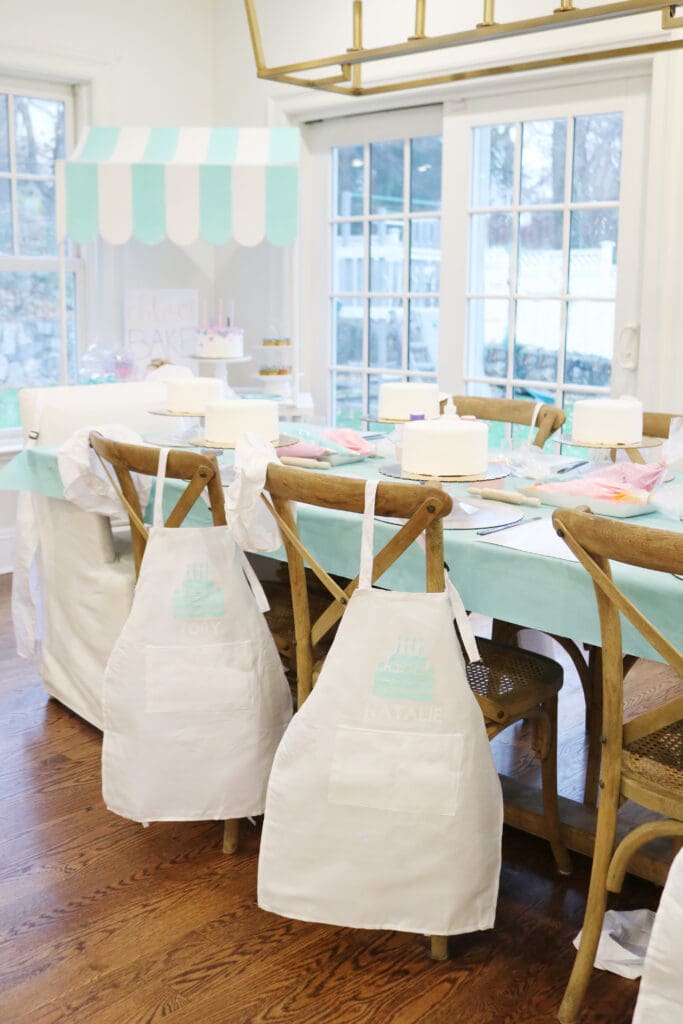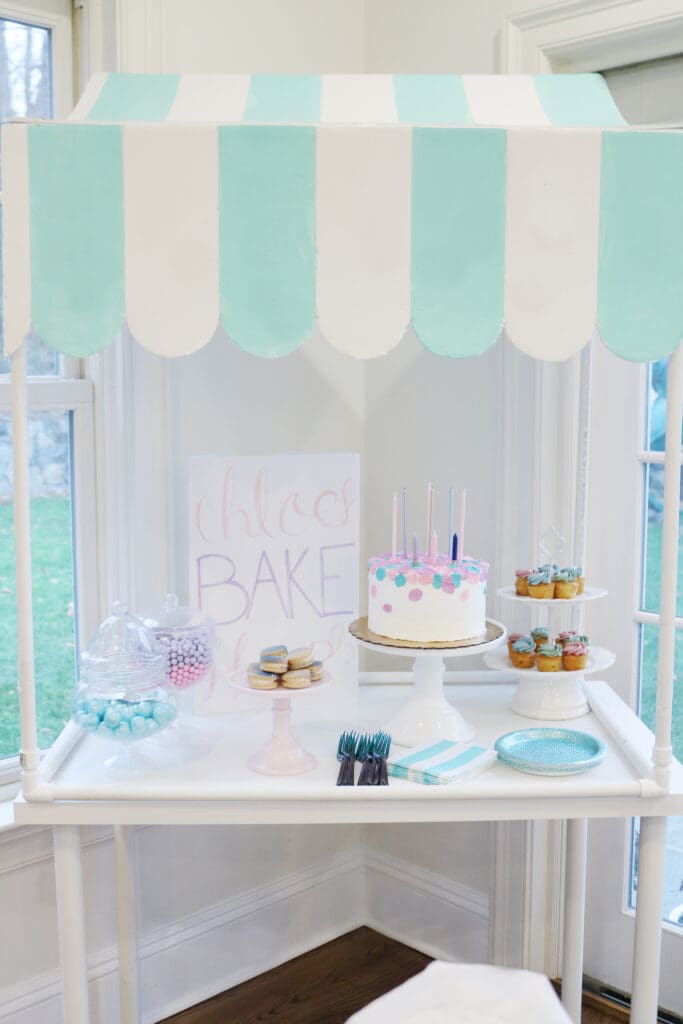 My baby is 10 years old!! Where did the time go? I'm crying inside. Having all my chicks in the nest is going by too quickly. This birthday we had to get somewhat creative for her 10th birthday party. Having a party during a pandemic was somewhat tricky. Because of CT state mandates, we had to keep the numbers of invitee low, which is hard for a little girl who wants to invite ALL of her friends! So, we decided to choose just friends in her school class, since she had been going to in-person school at the time. We also wanted to do an activity that would keep them in one place, so they weren't touching and being too silly with each other! Ugh. All the unknowns and knowing parent's comfort levels. Thankfully all of her friends said yes to coming! They were so excited to see each other. A cake decorating party was what we decided on, and it ended up being perfect! It was so simple, and the girls kept themselves busy and entertained the whole time. They got really into all the decorating details, and it was a very adult hands-off birthday party. So nice for me!
Check out Chloe's other birthday parties: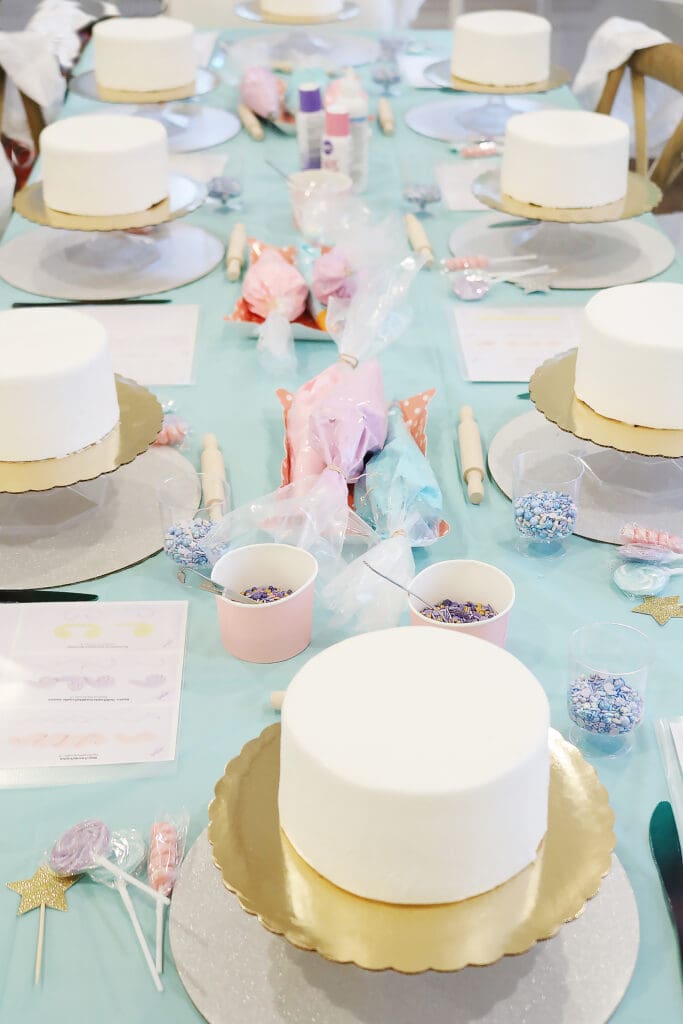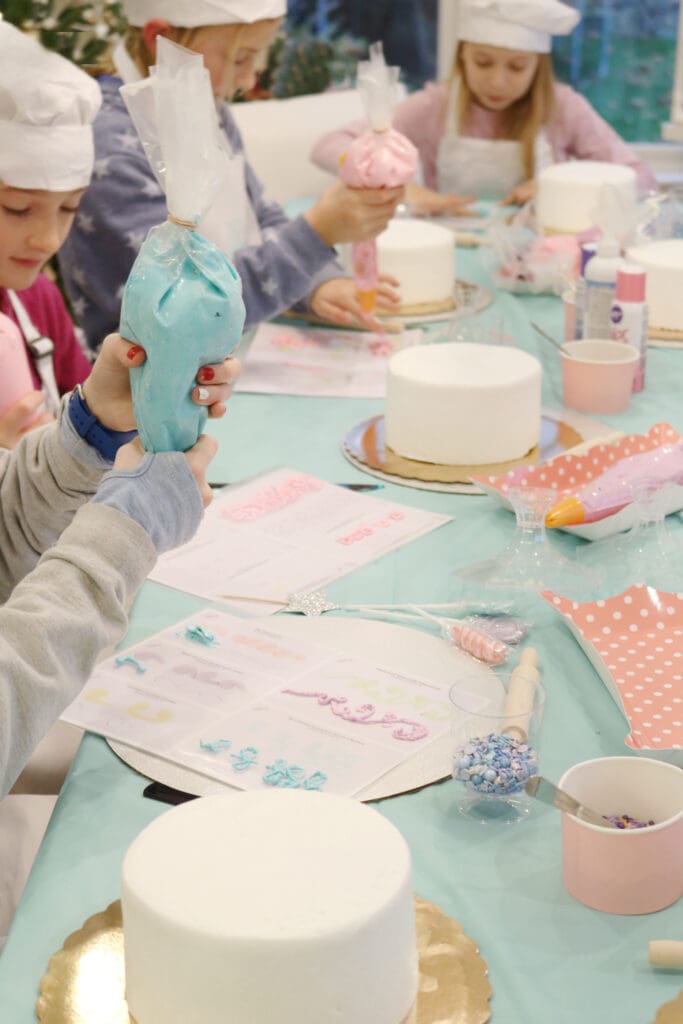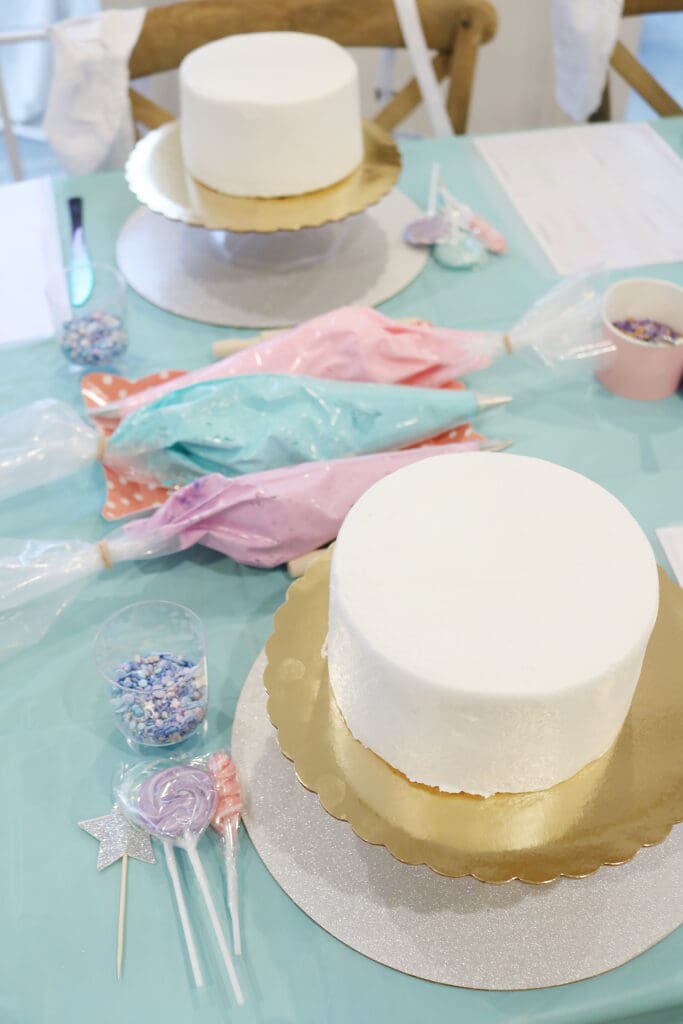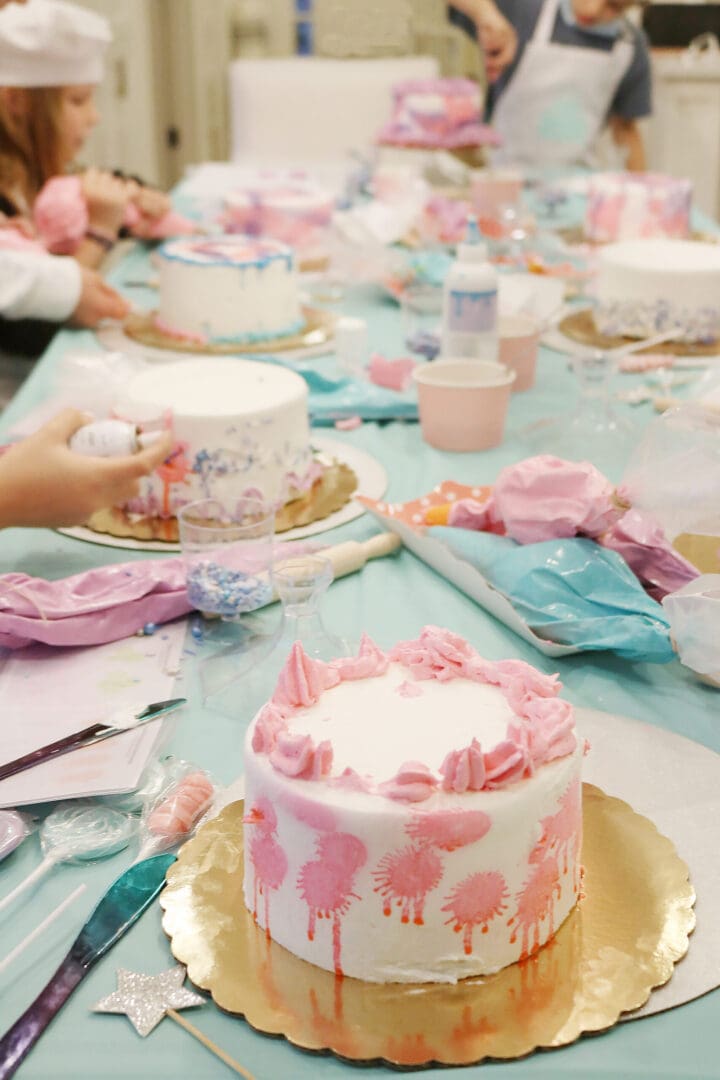 Here's my secret–I am a horrible cake baker and cake decorator! So, I had to think outside of the box for our cake decorating party. I tried to hire a cake decorator to come to my house, (similar to what we did for Stella's baking party), but again because of the pandemic I couldn't find anyone. I also didn't want to spend hours baking a ton of little cakes, so I used our local bakery to make plain white little cakes. They also supplied the frosting with our colors, which was awesome. I ended up buying these frosting tip practicing charts and placed them in clear folders so the girls could practice over and over frosting techniques. Along with these fun Wilton Decorating videos, it worked awesome! The girls felt confident and knew how they wanted to decorate their cake. I also supply fun sprinkles, toppers, swirl lollipops and cake sprays (huge hit)! We were also planning to do fondant, so that is why the girls were each given mini rollers, but we ended up running out of time.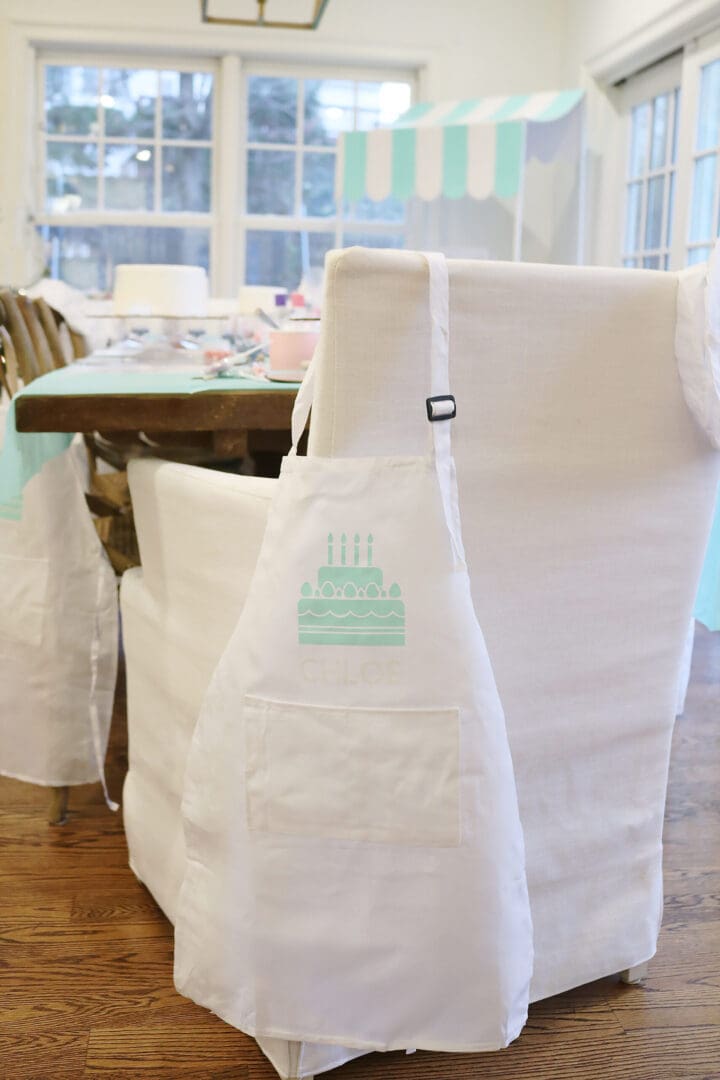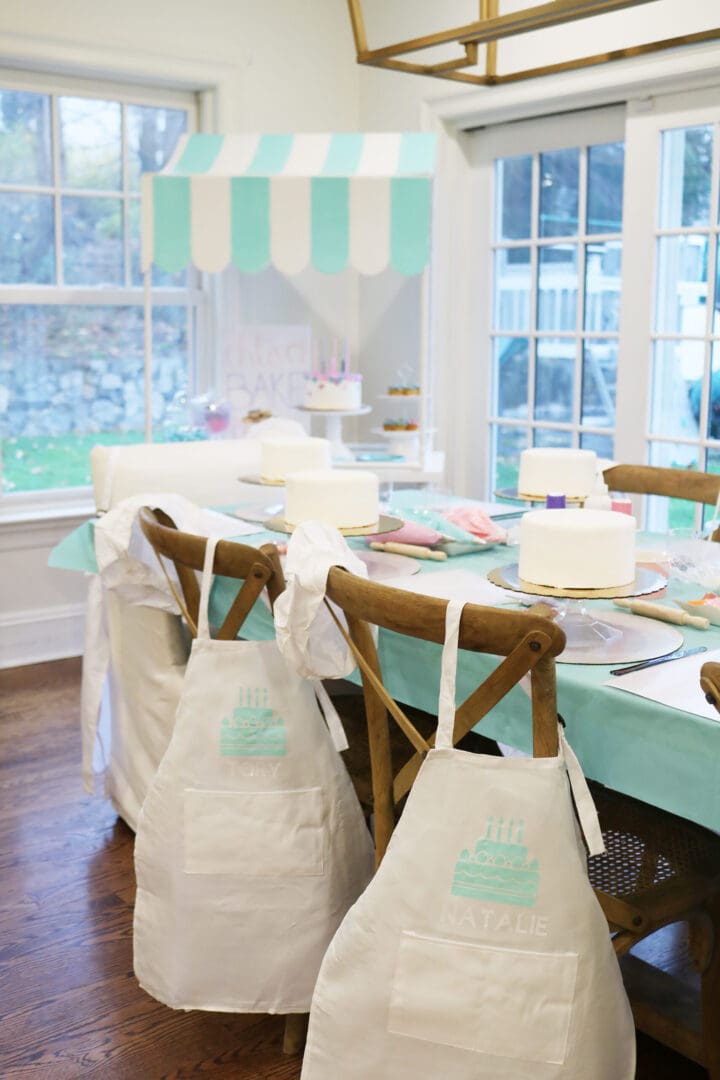 The girls each received a personalized apron and baker's hat to wear during the cake decorating party and as a take home! Such a hit, and it protected their clothes. I used my Cricut to cut their name and cake embellishment on the apron. It was so easy! I used a turquoise and metallic iron-on vinyl.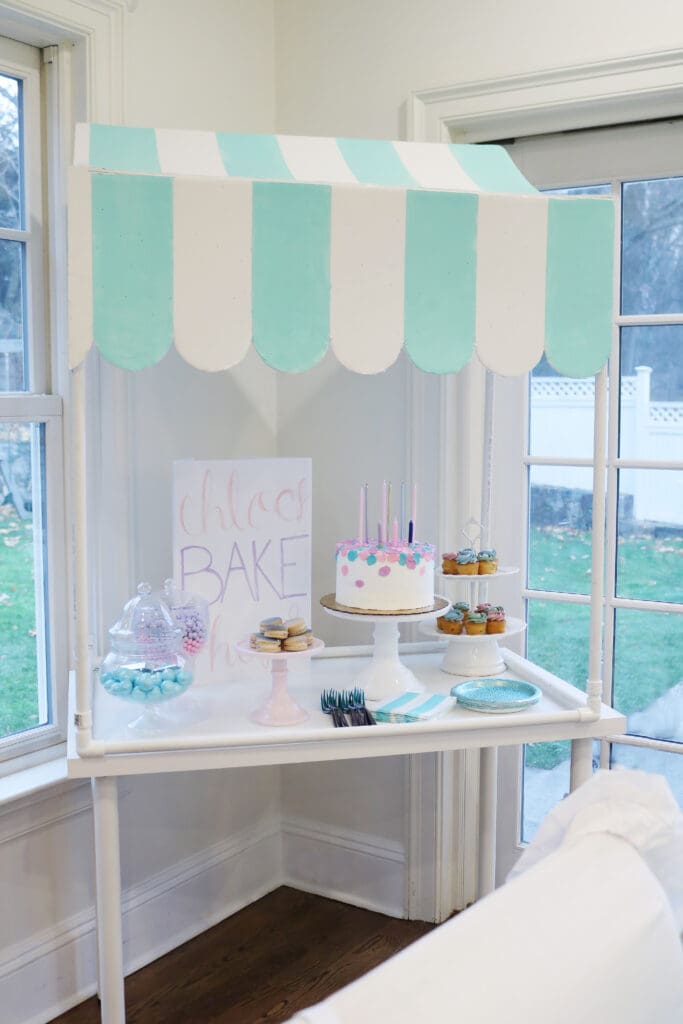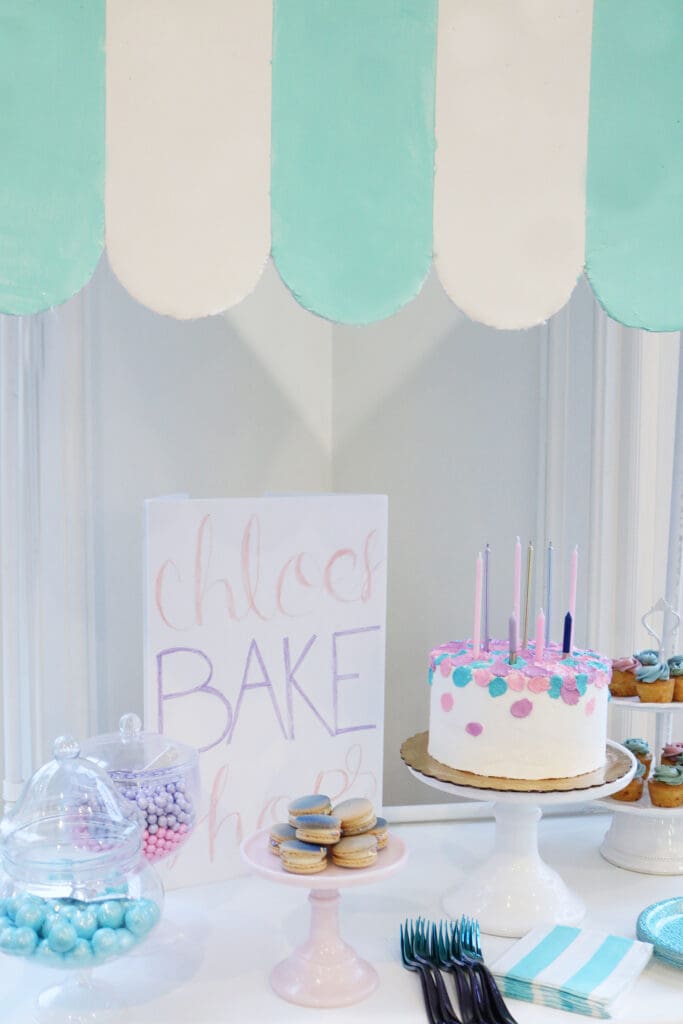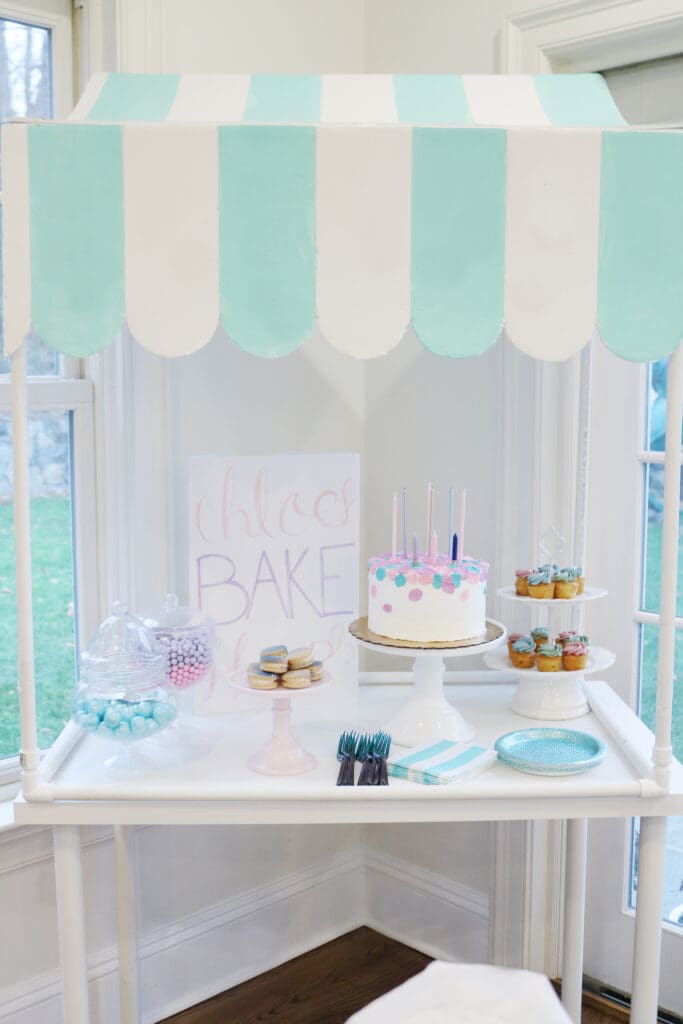 We used our lemonade/ice cream awning to create some visual focal point and called it Chloe's Bake Shop. My goals was to use my Cricut to cut out the lettering and make a big sign but I ran out of vinyl material! Learned that next time I need to have a back up supply. But no problem because I used my older daughter who hand drew her sign on poster board.
Want to make a similar striped awning? It's so easy! Make your own DIY Scalloped Table Top Canopy
Thank you to DiMare Pastry for making all the cakes! All the party findings are listed at the bottom!
Happy 10th Birthday Chloe!!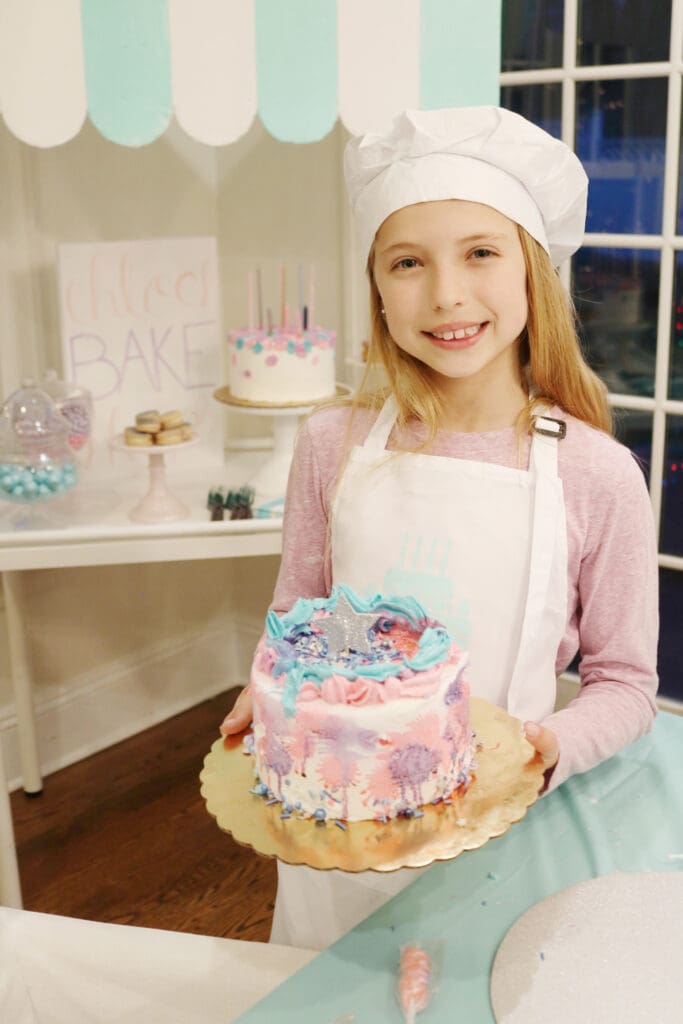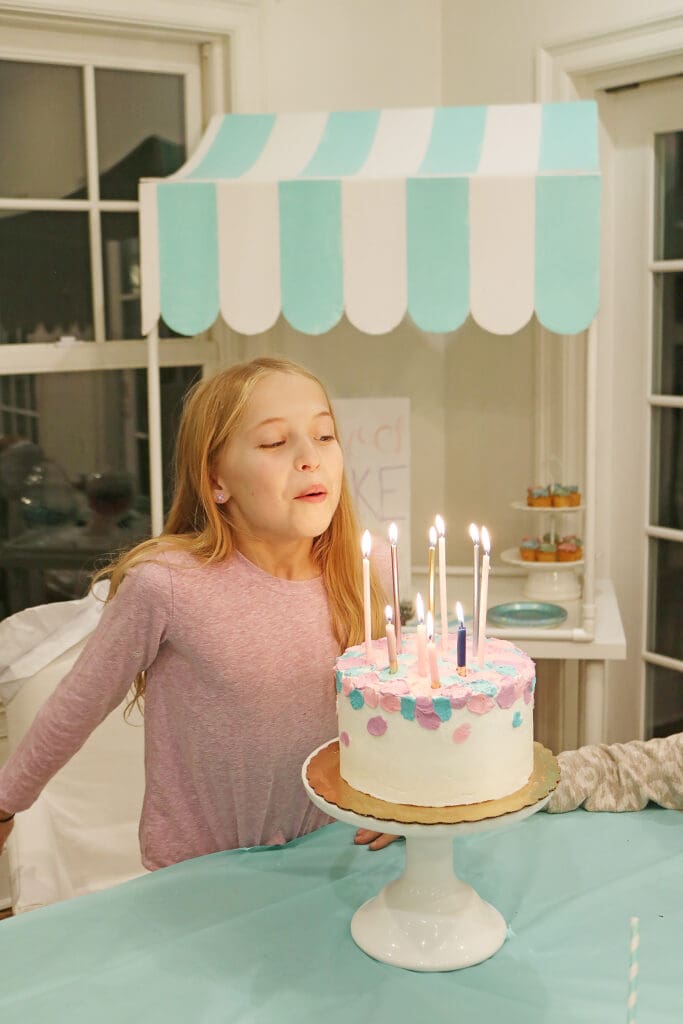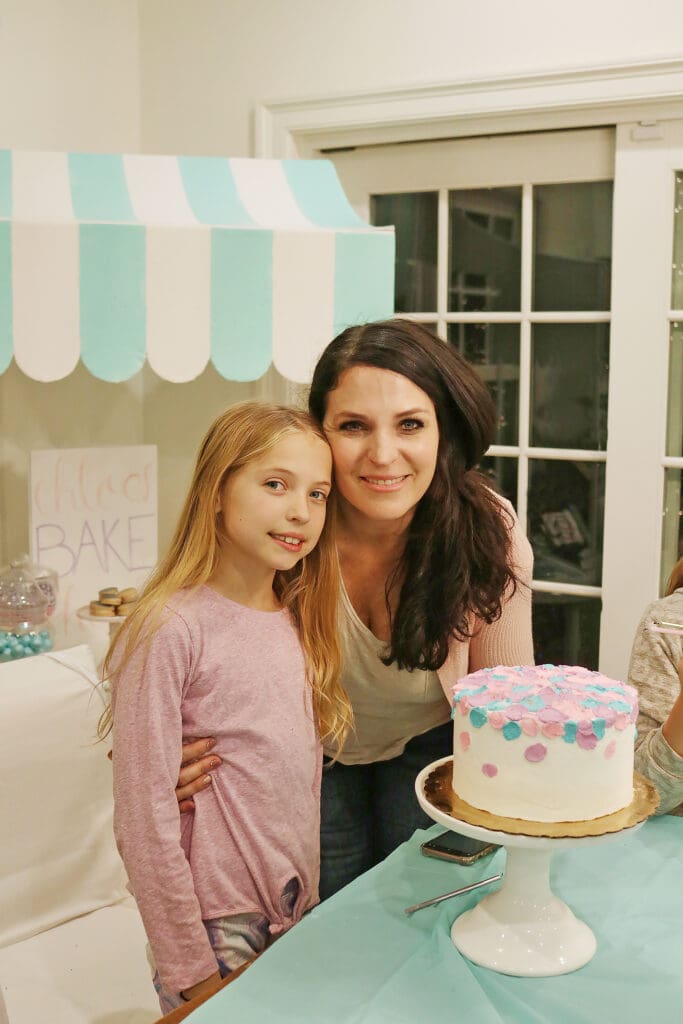 SHOP the POST: