Bring the Outdoors Indoors with Spring Flowers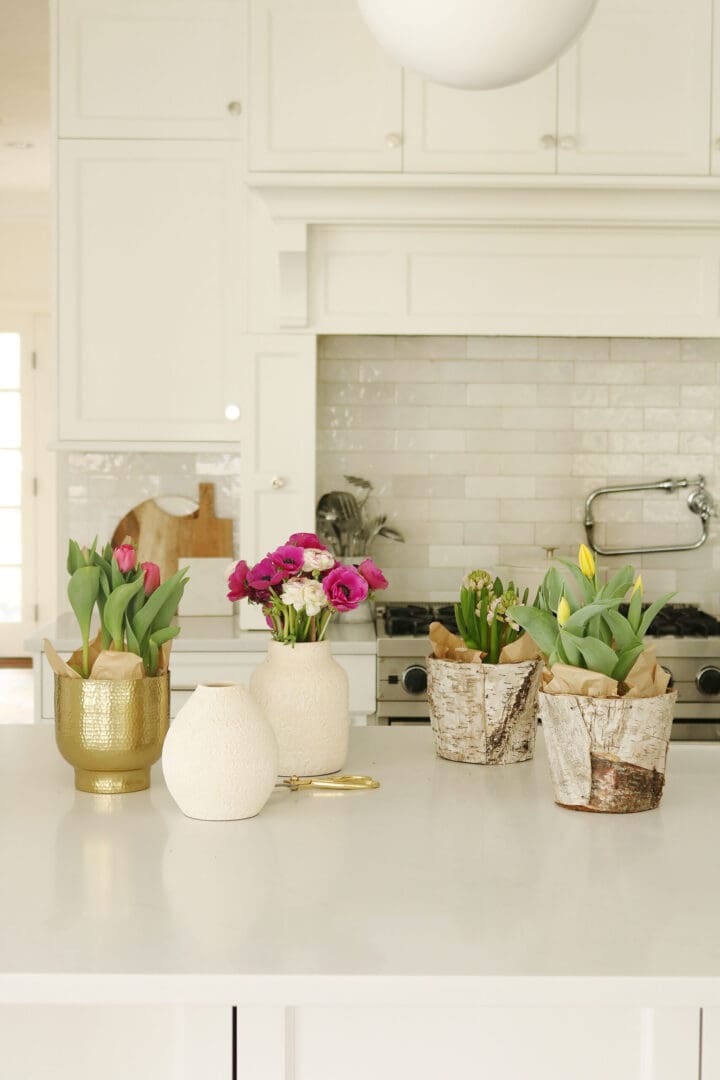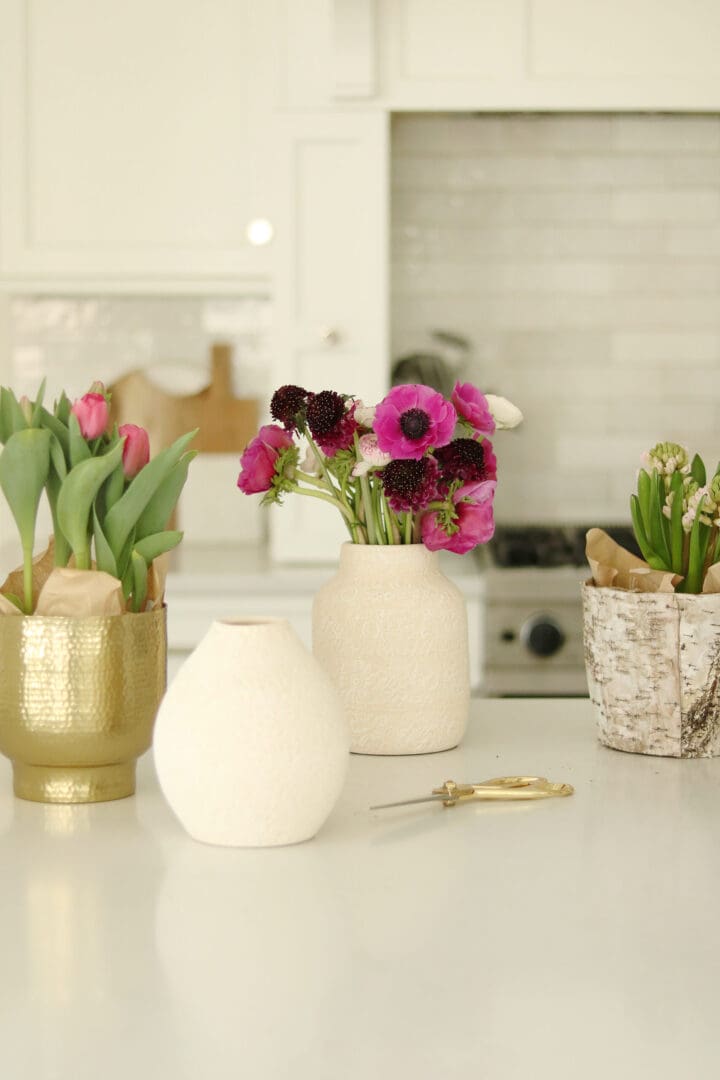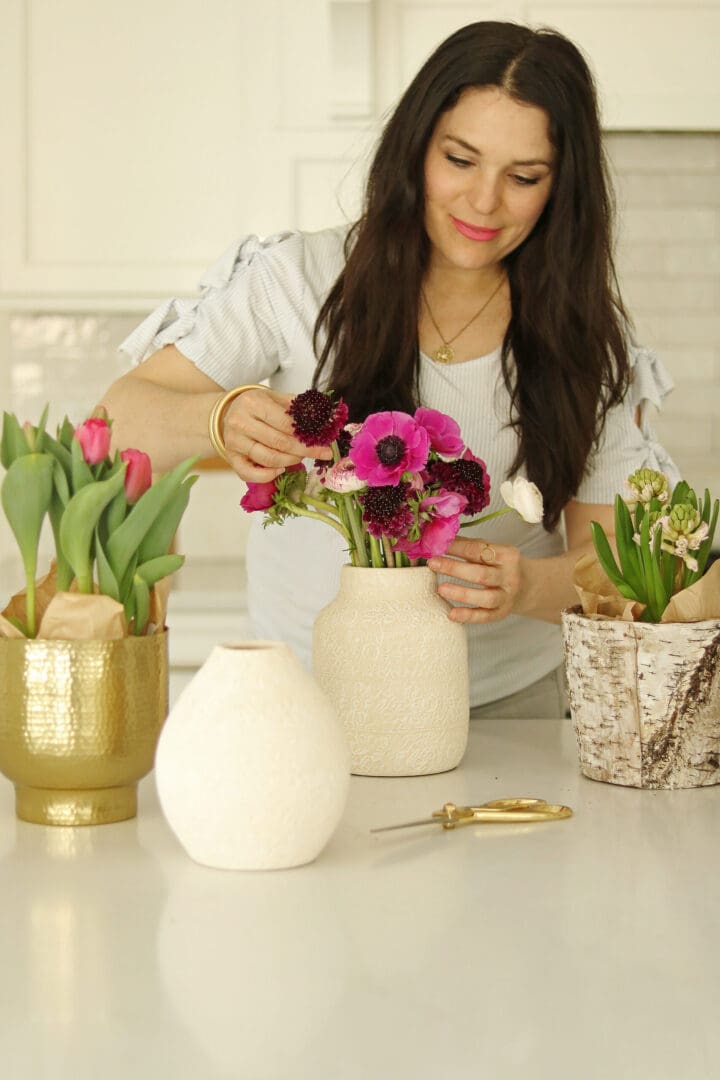 One of my favorite parts about spring is all the Spring flowers! I love all the shapes, vibrant colors and fragrant smells. Spring flowers are short lived but they leave a lasting impression. After a cold winter, I am yearning for spring colors to be in my home. So I always like to do some sort of indoor styling with spring flowers. Check out some of my past spring flower decor posts from seasons pasts: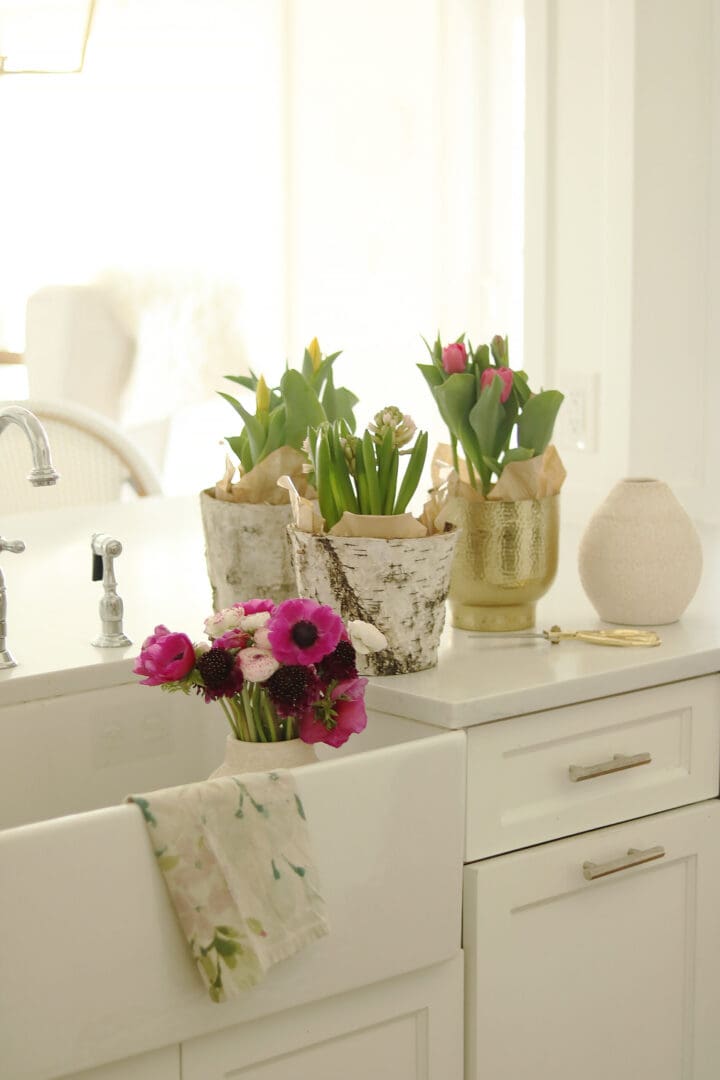 When indoor styling with spring flowers make sure to buy flowers that are going to last more than a week. All these flowers I purchased at my local flower shop. I love the potted spring bulbs. I like to purchase the ones that are just barely about to bloom. Once you get them into a warm house they will open up in a few days. You need to treat them like a plant, so make sure you water them every other day. Place them in pretty pots and then style them around the house. Home Goods always have a great collection of pretty plant pots. I also listed a few favorites below.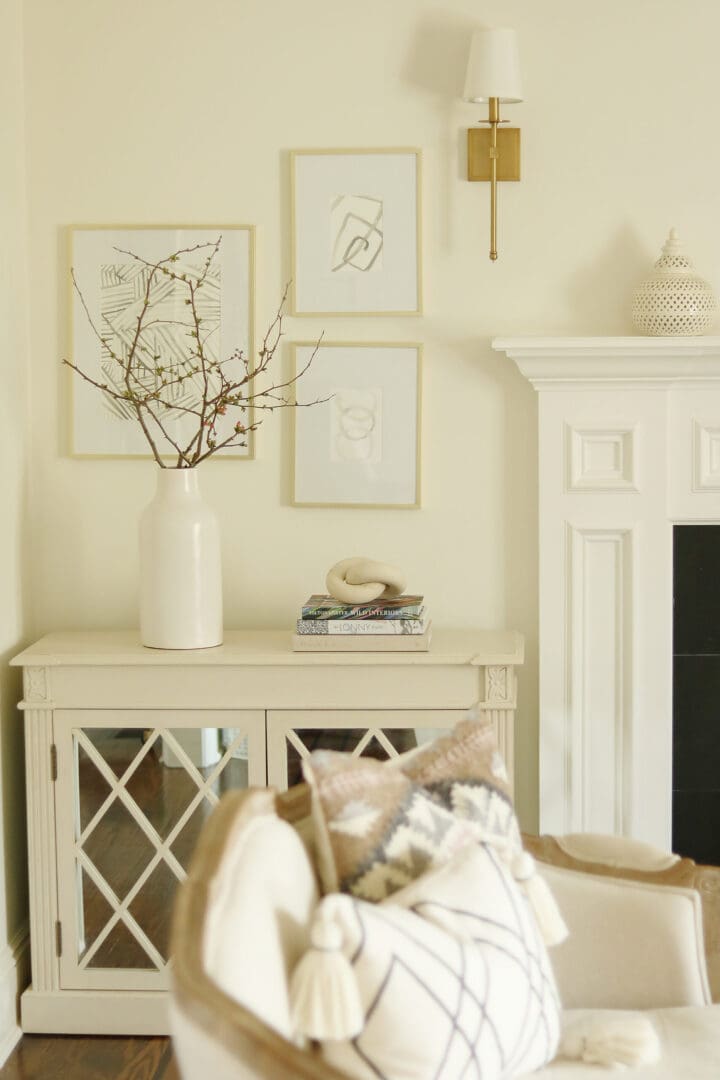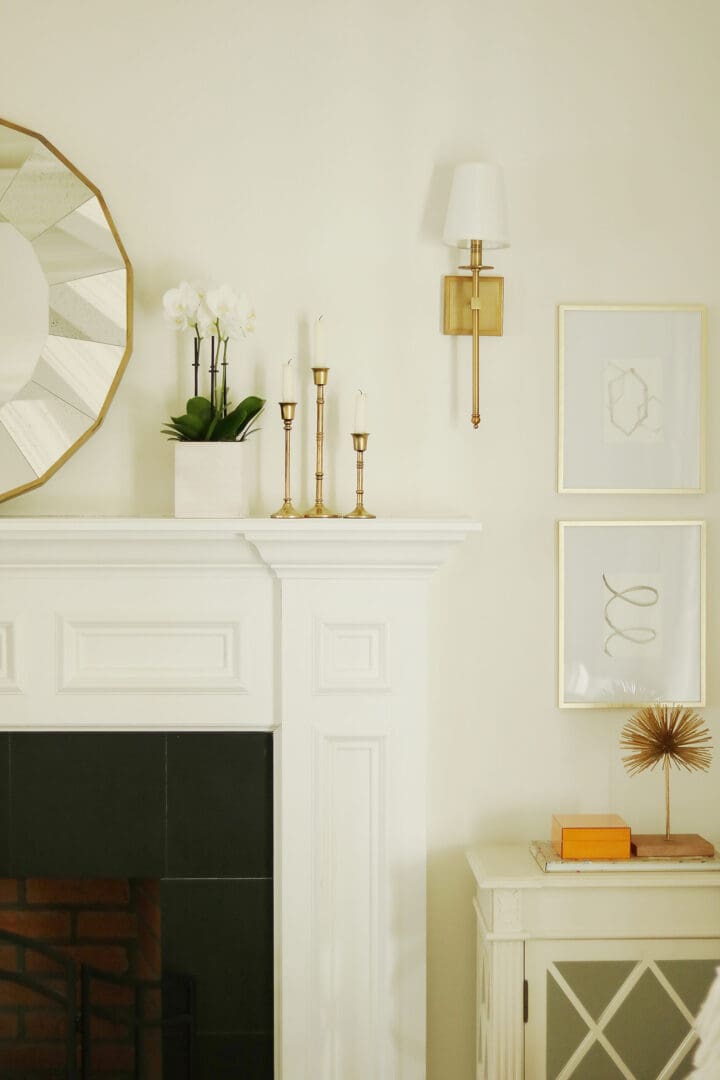 Flowering branches and orchids are two spring flowers that you could purchase, style it in your home and then forget about it. The flowering branches need to be placed in a large vase with water, but that is about it! Over time the buds will open. It would be good if they are placed near natural light. The orchid plants lasts about three months! You need to water the orchid about once a week. I love how you can just leave and forget about it! It adds so much life to an empty space. They are perfect for entry way tables and mantles.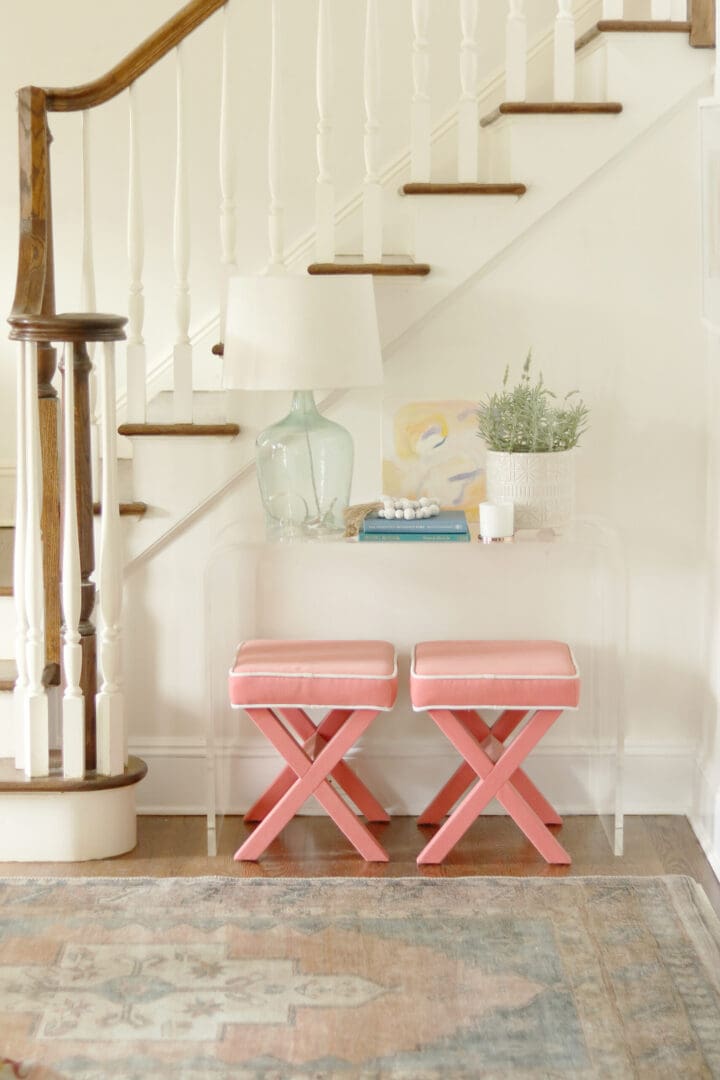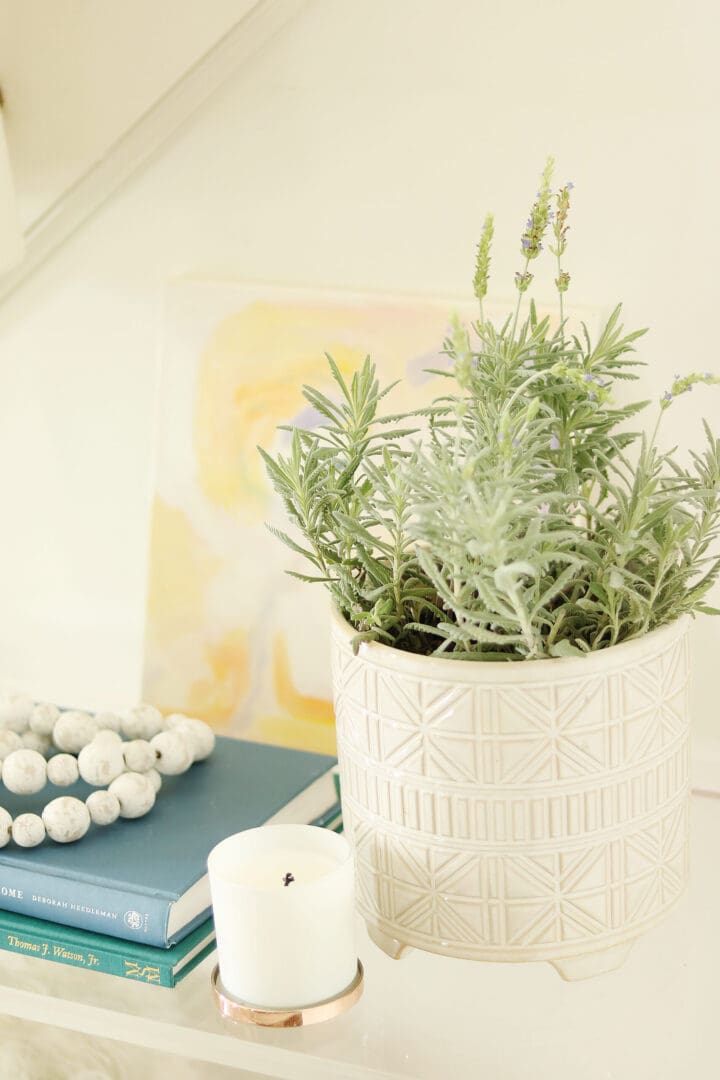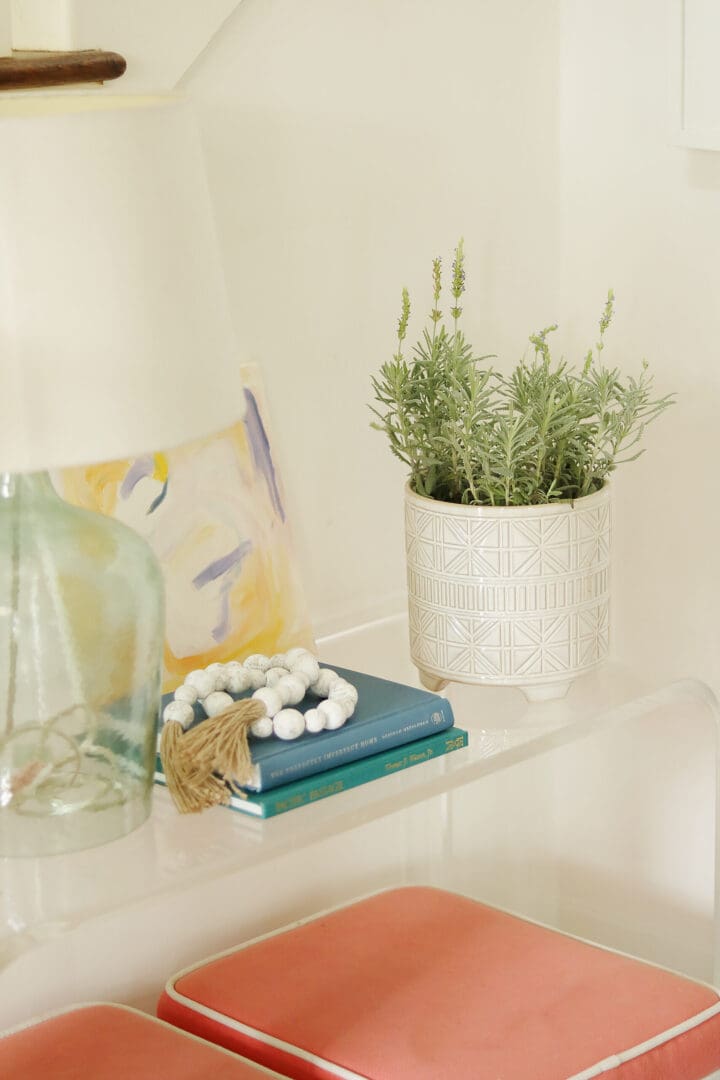 Potted lavender plants are also so easy and add that touch of spring to a space.