Playful Flowers and Cute Bunnies make a Happy Spring Easter Table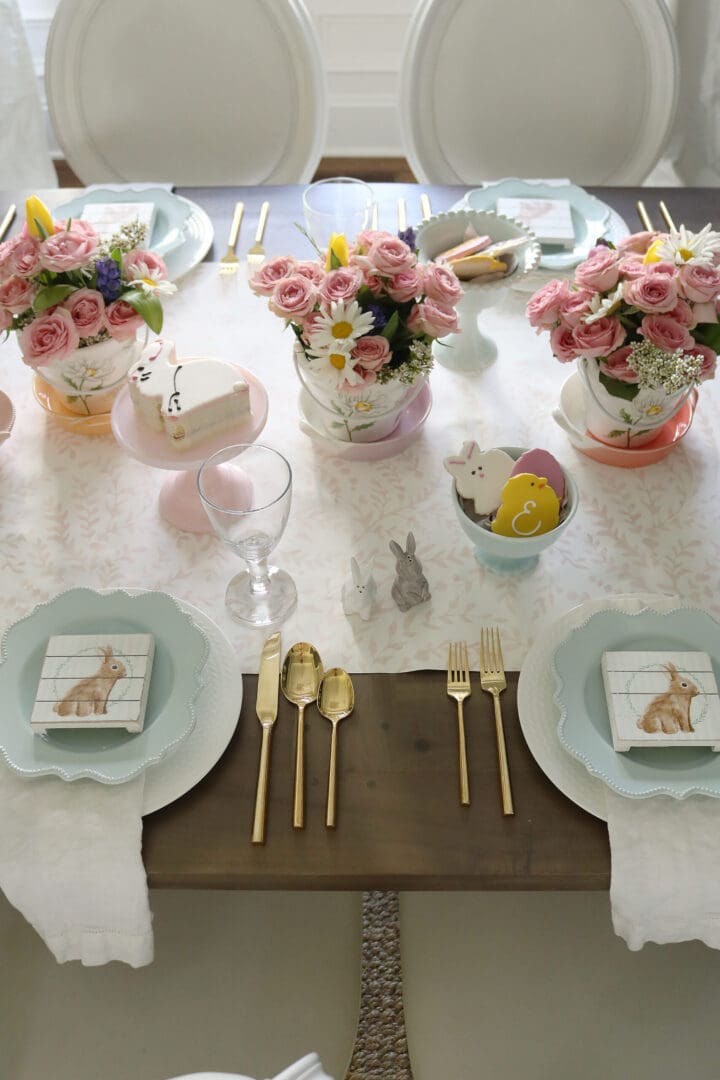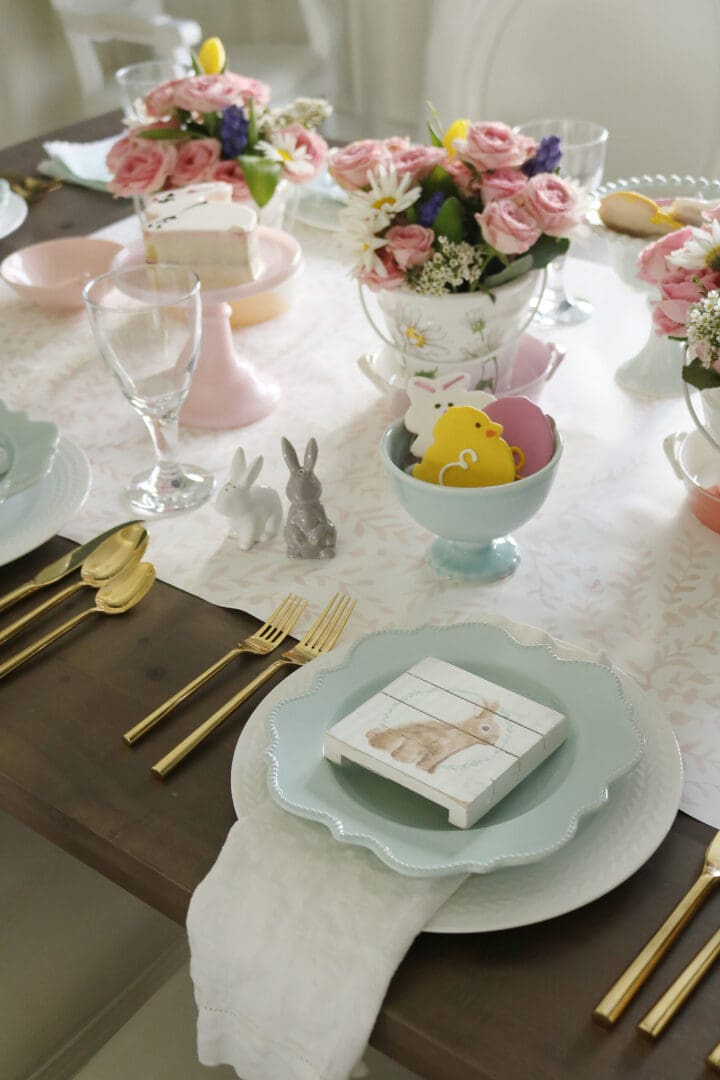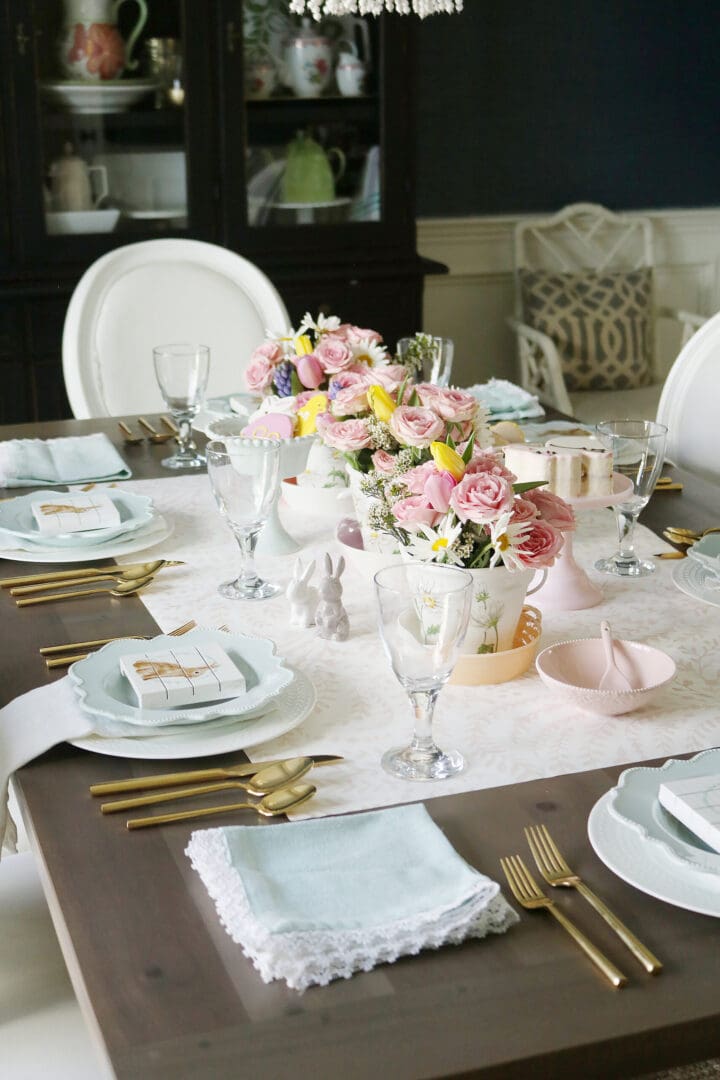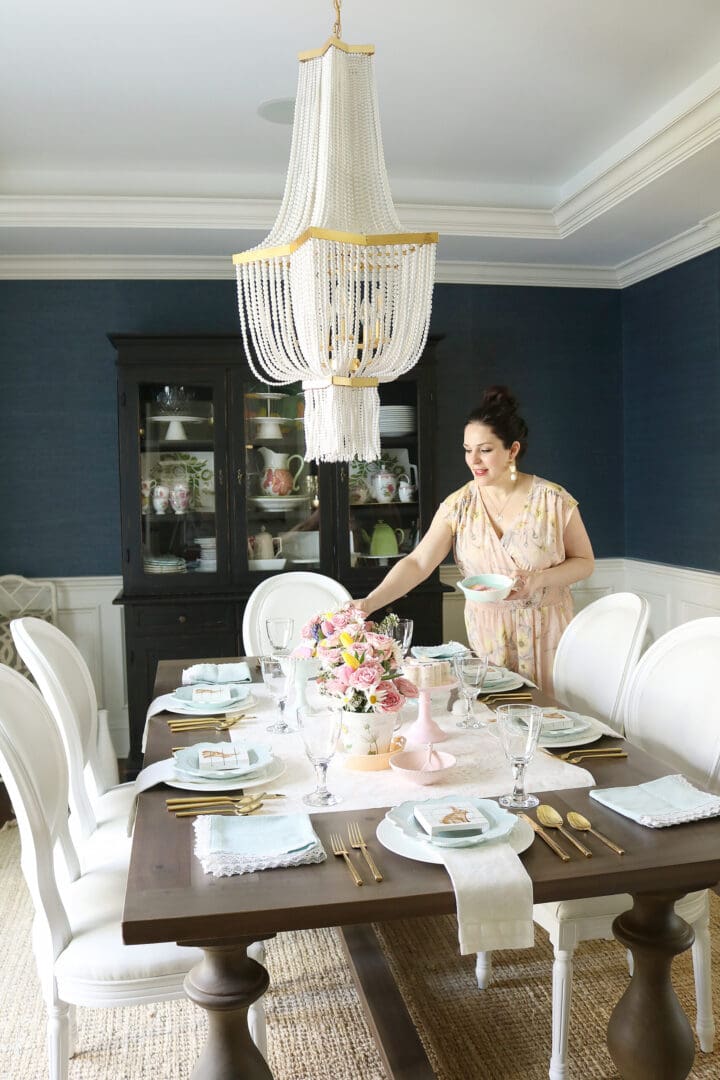 After last year's Easter, which was a complete wash, I am so eager to get back to having a traditional Easter Sunday this year! I missed our morning Easter brunch and opening up Easter baskets and congregating with friends in the early evening for an Easter egg hunt and then of course a traditional Easter dinner. So, this year we are going to celebrate! The mood is definitely different. We are still keeping it pretty low key with just our family, but my Easter table is ready for a celebration. If you've been following along, you know I love decorating and styling my dinner table for the holidays, and Easter is a big one that I like to do! My tulip DIY centerpiece is still one of my top posts during this time, and is just a great and easy floral piece. I need to recreate it! But I kept it simple, and I love this easy Spring Easter Table.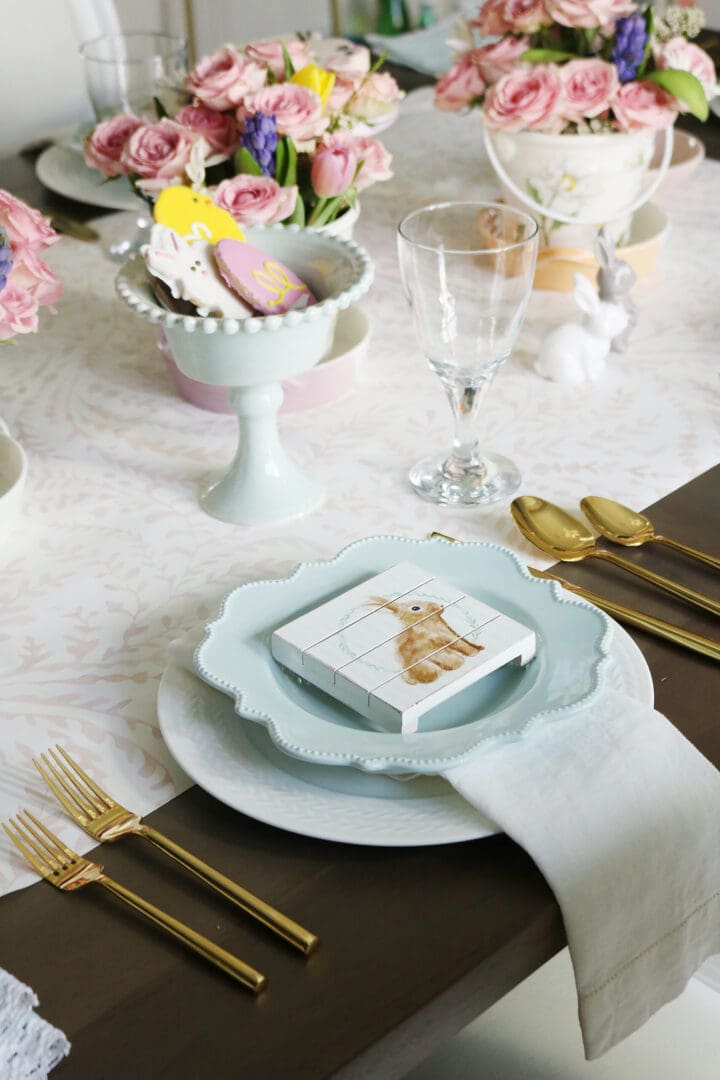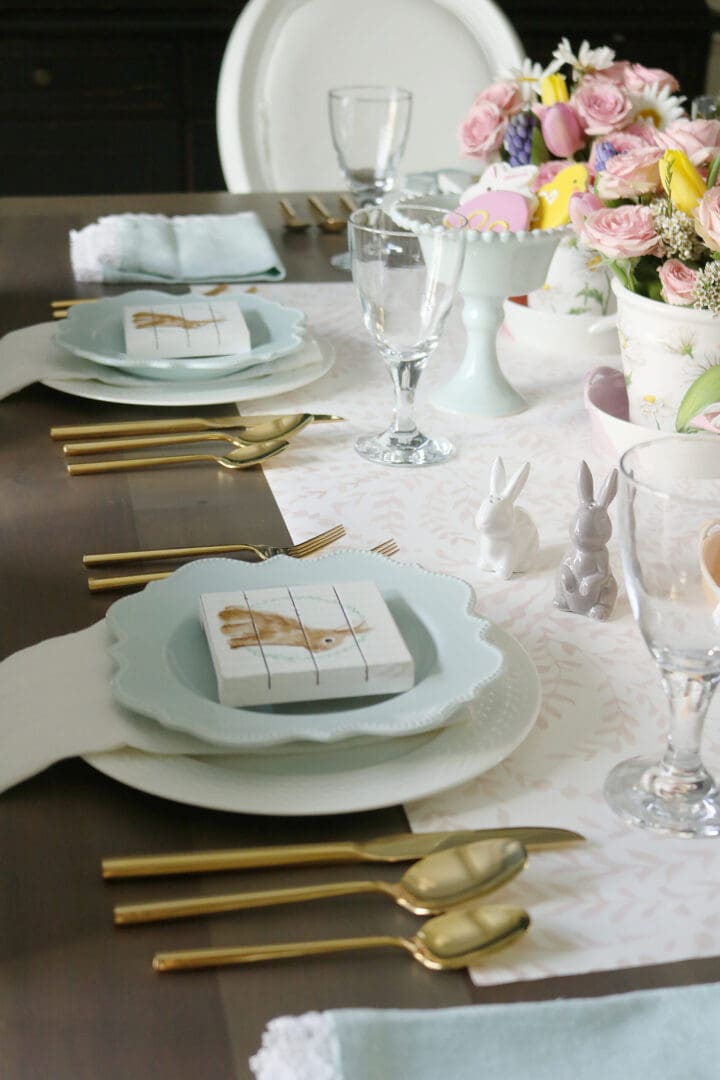 I love the bunny coaster, that I used to decorate the plates, and the bunny salt and pepper shakers that I picked up at Home Goods. They always have the best Easter decorations during the season. After I took the pictures of my spring easter table, I forgot I bought little bunny name place cards from a few seasons ago. They would of been perfect for my spring easter table! You can see how I displayed them in my Blue and White Easter Table.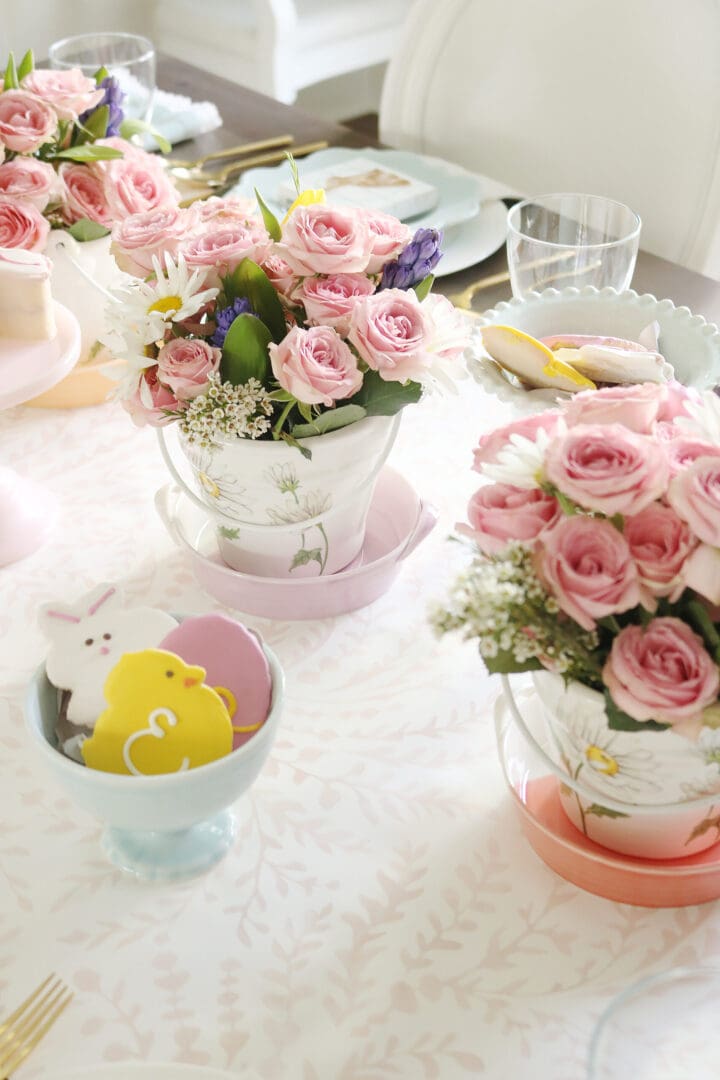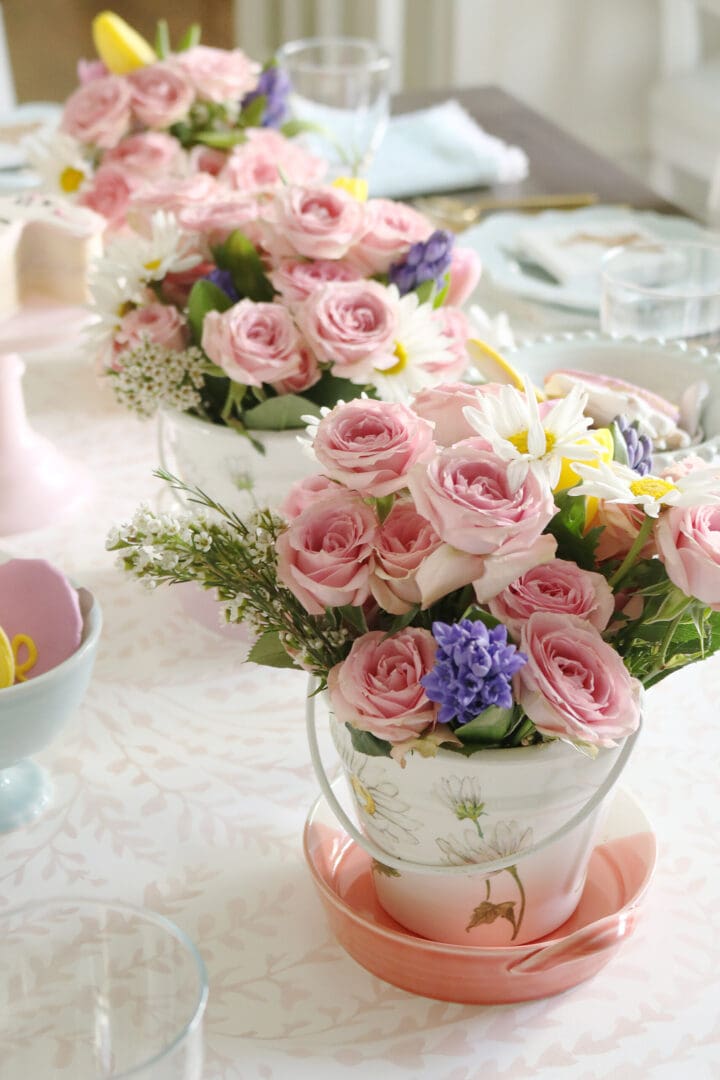 For the centerpiece, I thought cute little buckets of spring flowers were perfect! These painted daisy flower buckets reminds me so much of blossoms and pretty flowers. All the dish ware and platters are all from Home Goods! I also used leftover wallpaper that I used in my daughter's room as a table runner! Never throw out leftover wallpaper! I use them for paper decorations, wrapping presents, wallpapering other items in the home like a lampshade or cork board. I used my powder bathroom wallpaper for my Easter table a couple years ago! This pretty floral wallpaper is from Serena and Lily and is in my daughter's bedroom.