What to Wear in Spring When it Is Still Cold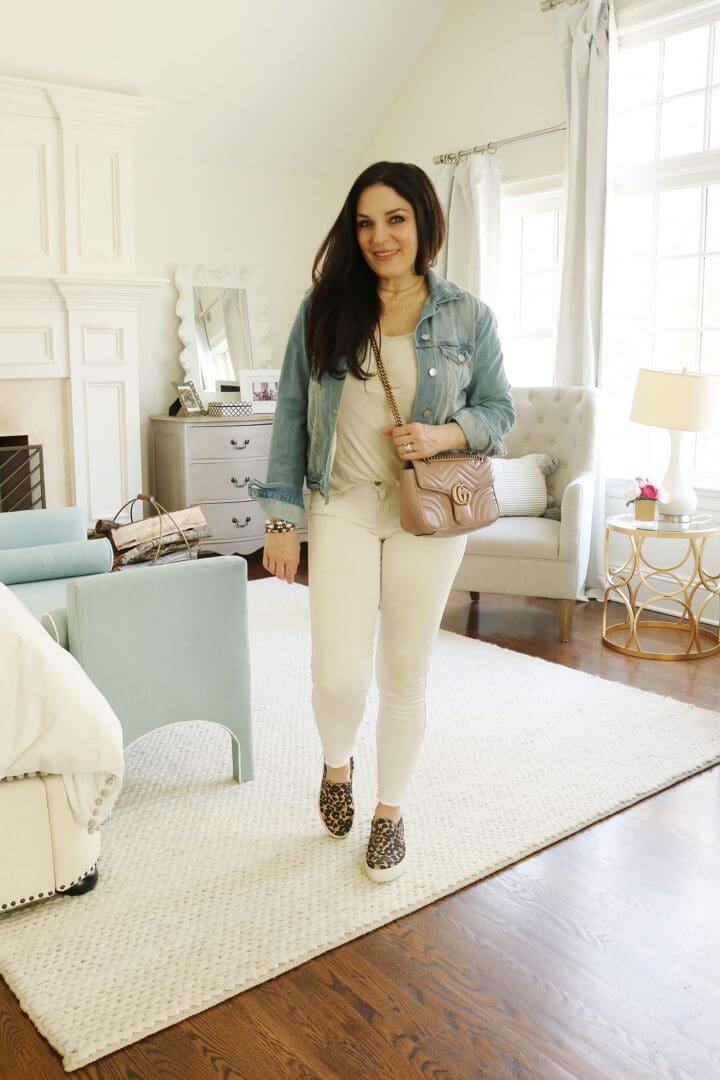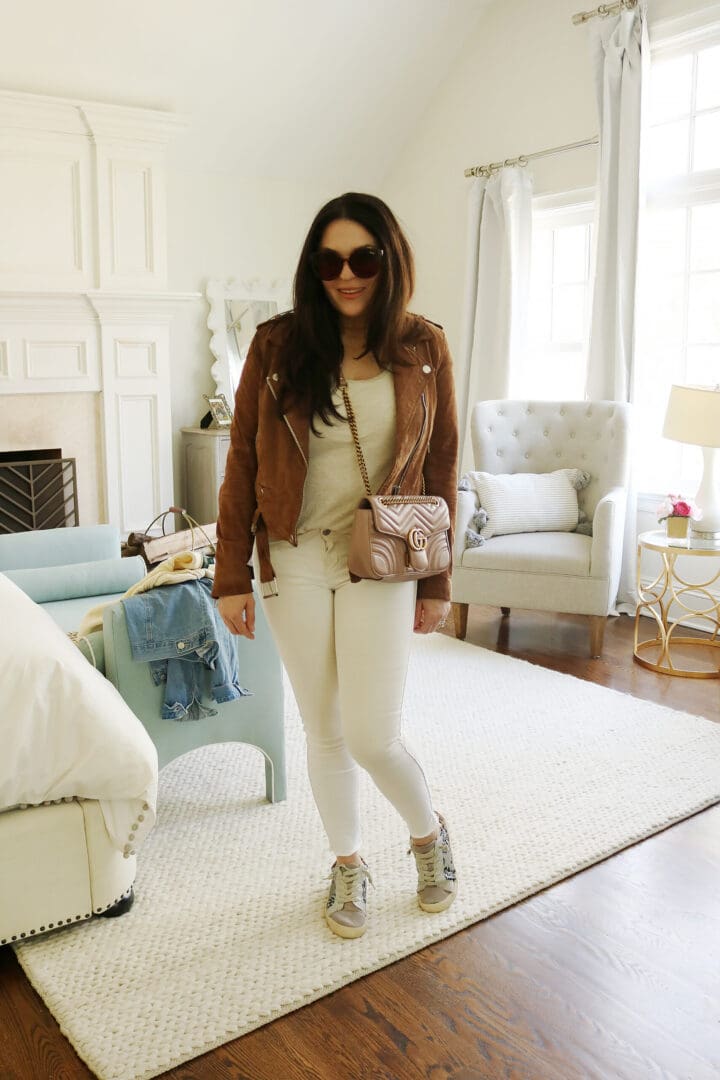 This week it is in the low 60s with brisk mornings, warm afternoons and cool evenings, but next week it is suppose to be back down to the low 40s with rain showers. The joys of spring brings along unpredictable weather. That's why I love to layer in the spring! Good news! Now is the time to pull out your white jeans and start adding them back into your weekly wardrobe. So, what to wear in spring with your white jeans? Here are a few spring outfit ideas.
Make sure to also check out these spring outfit posts: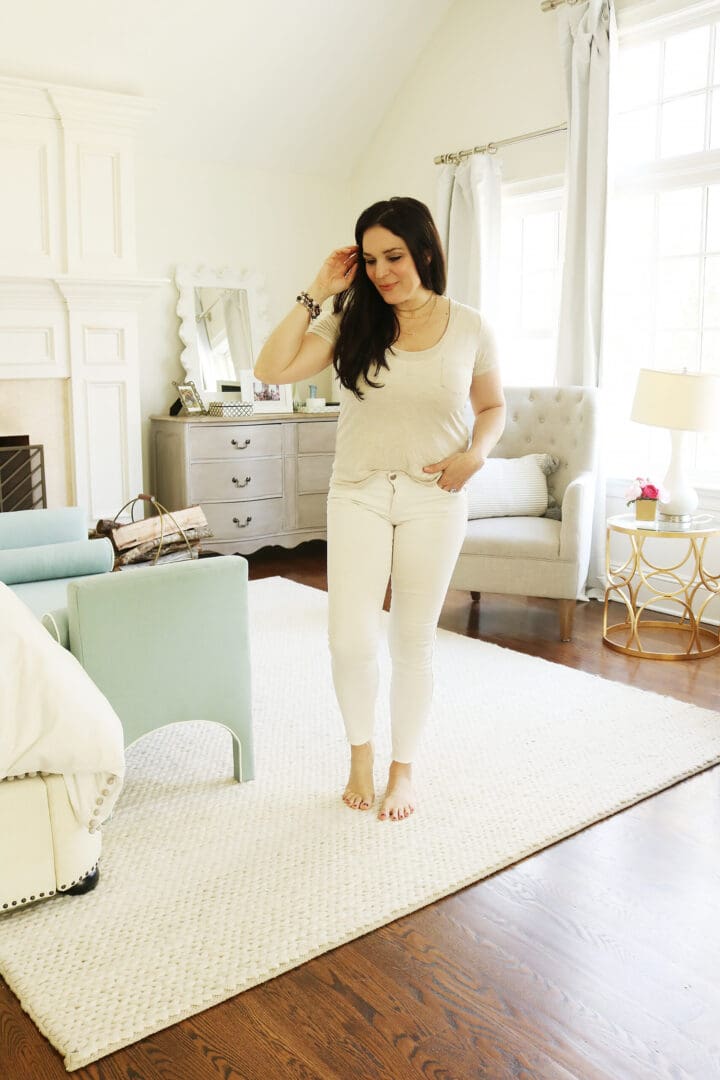 Start with your favorite pair of white jeans and a soft white or off white t-shirt. I love t-shirts that have the feel of an old shirt, loose fitting but also with a feminine cut.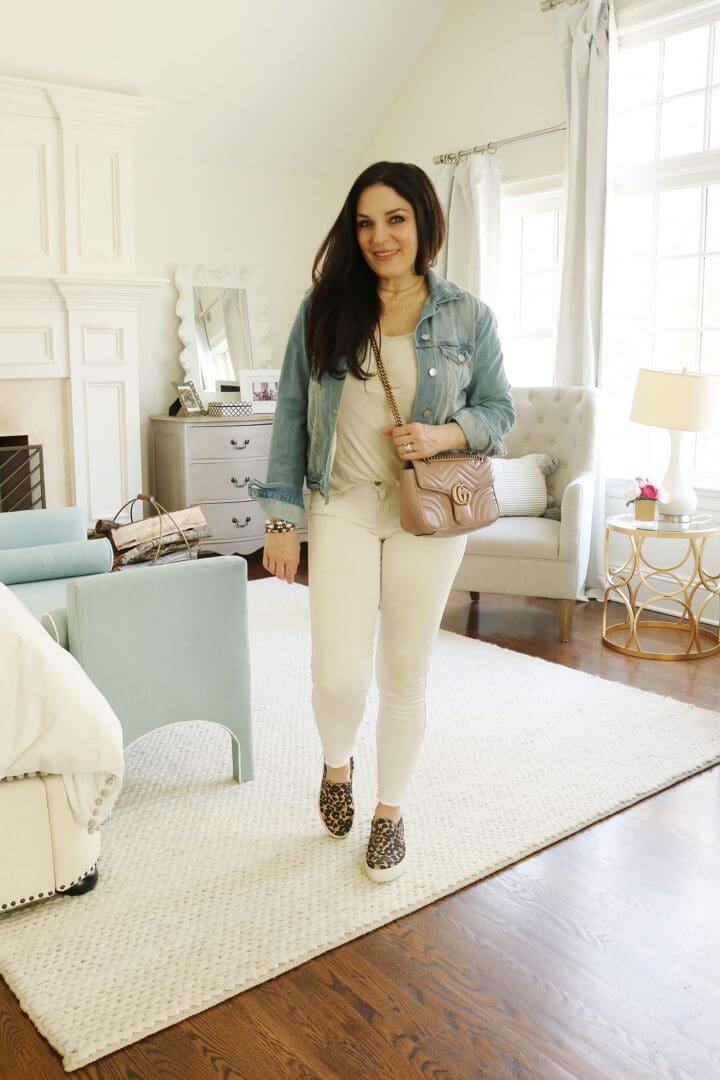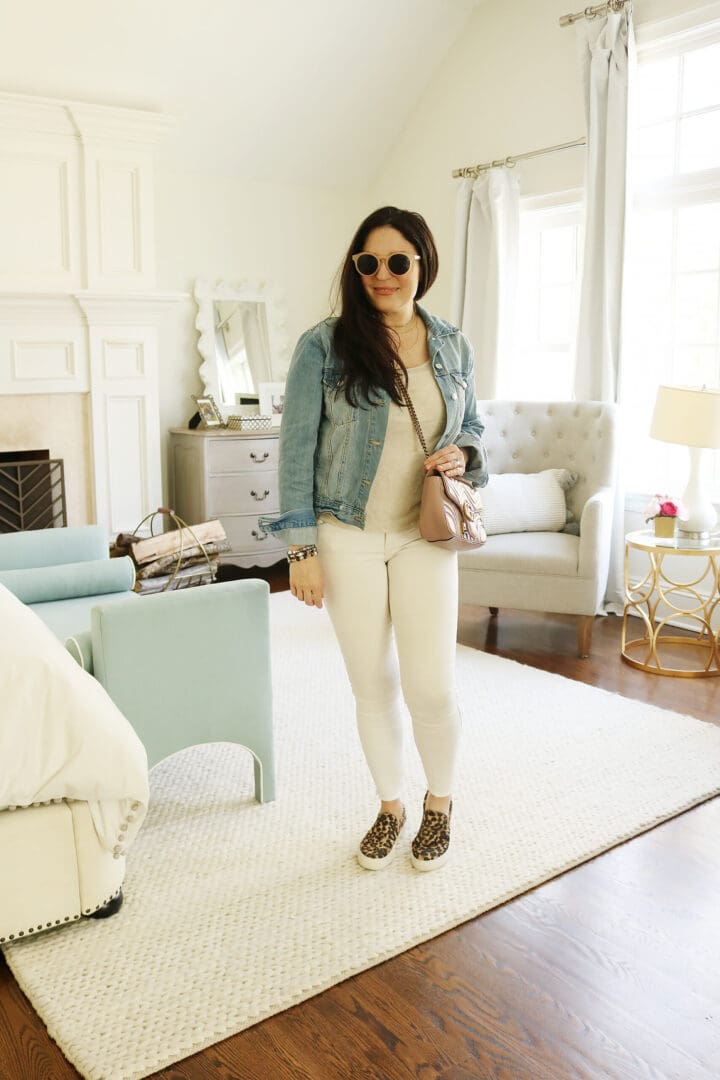 On warmer days, throw on a jean jacket. But if the day is cool, I would also wear a cardigan under the jean jacket to stay warm. I'm all about comfort and casual style so slip-on sneakers are my favorite!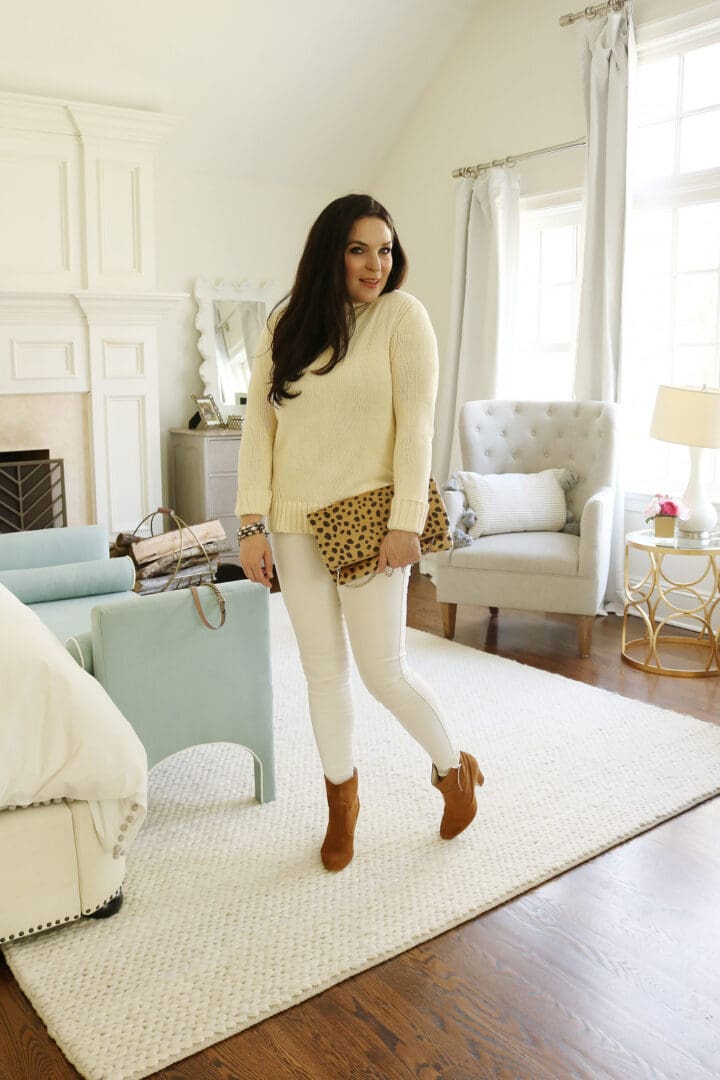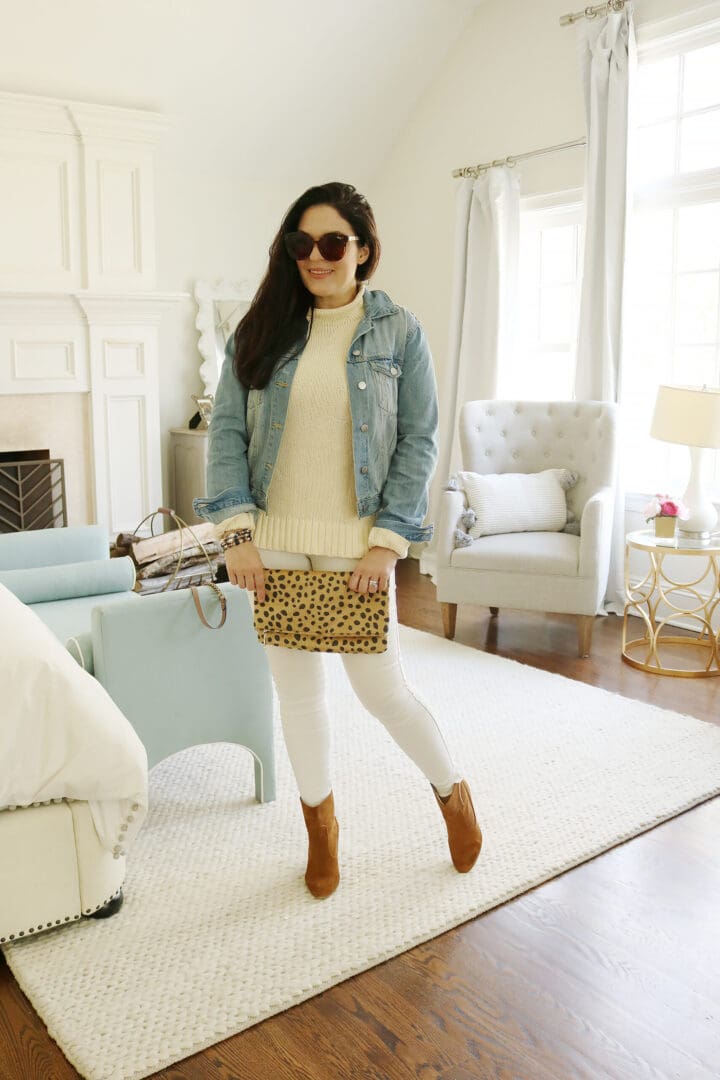 If you've got a work week, then put on a spring sweater over you t-shirt. When purchasing spring sweaters, look for ones that are rib knit as they will be breathable and cooler than one that is cashmere or wool. I love Jcrew's selections of spring knit sweaters. Then style with booties or casual loafers. I love the leopard clutch that you can get in my shop!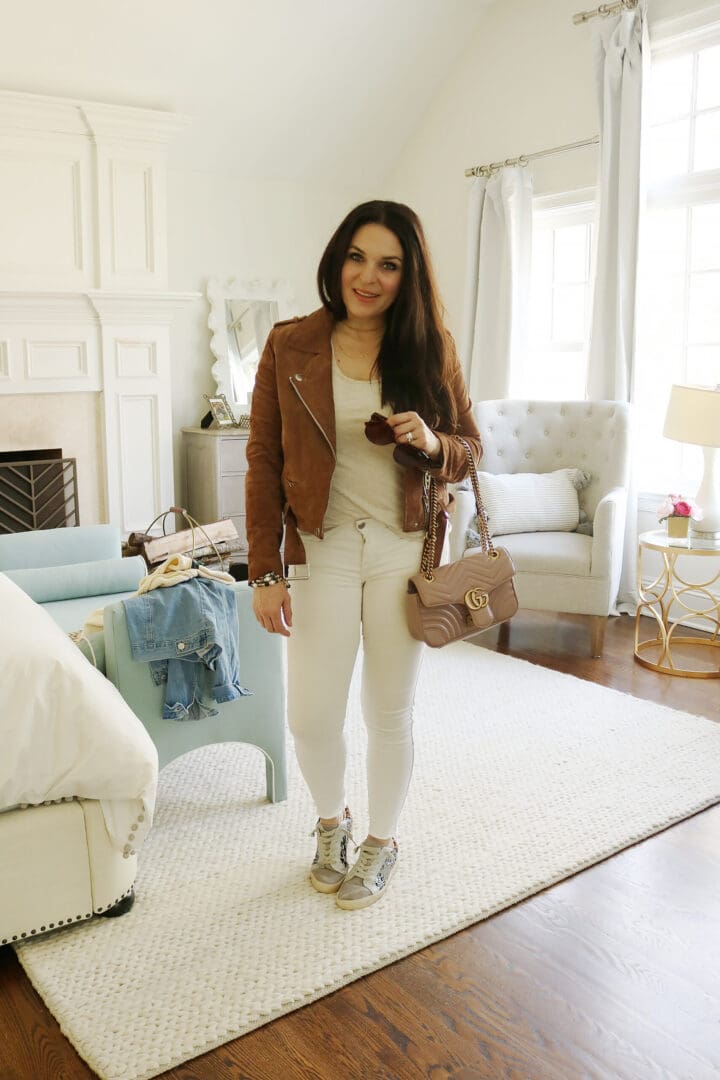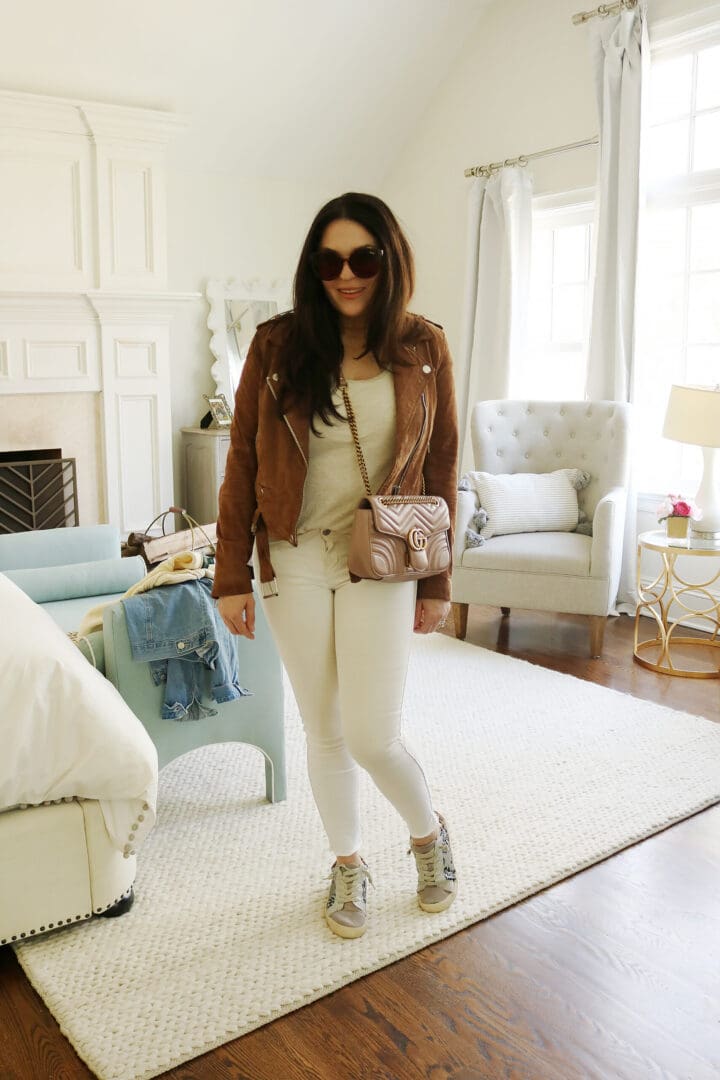 One of my favorite spring items is the suede jacket. I know! It's SO last year or the year before. LOL. But it is seriously my favorite item to style in spring. I love to wear it over dresses also. And it is comfortable. BlankNYC has many styles and cut in the suede jacket.

Make sure to jump on my Instagram to see the outfit reel for our what to wear in spring!