Simple Modern, but Cozy Outdoor Living Space plus $575 Amazon Giveaway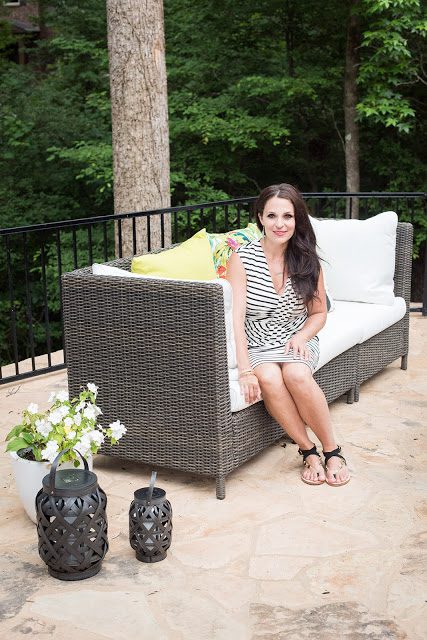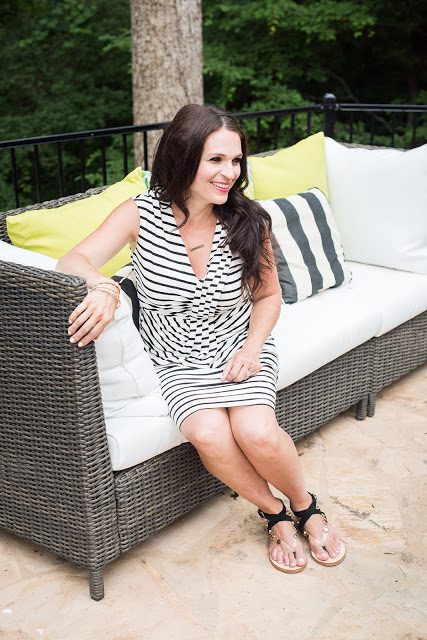 The weather is warming up, and I am getting excited to move some of our living space outdoors. One of my favorite things about summer is having breakfast and dinner out on the porch, long conversations on the sofa and afternoon naps on the porch swing. It is seriously the best! Making sure you have an outdoor living space is the key. I like to think of a patio as an extension of your living room. Make it a modern outdoor living space with a cement accent tables, corded arm chairs and planters of greenery, while also keeping it cozy with outdoor plush cushion sofas.
Scroll to the bottom to sign up for the $575 Amazon giveaway!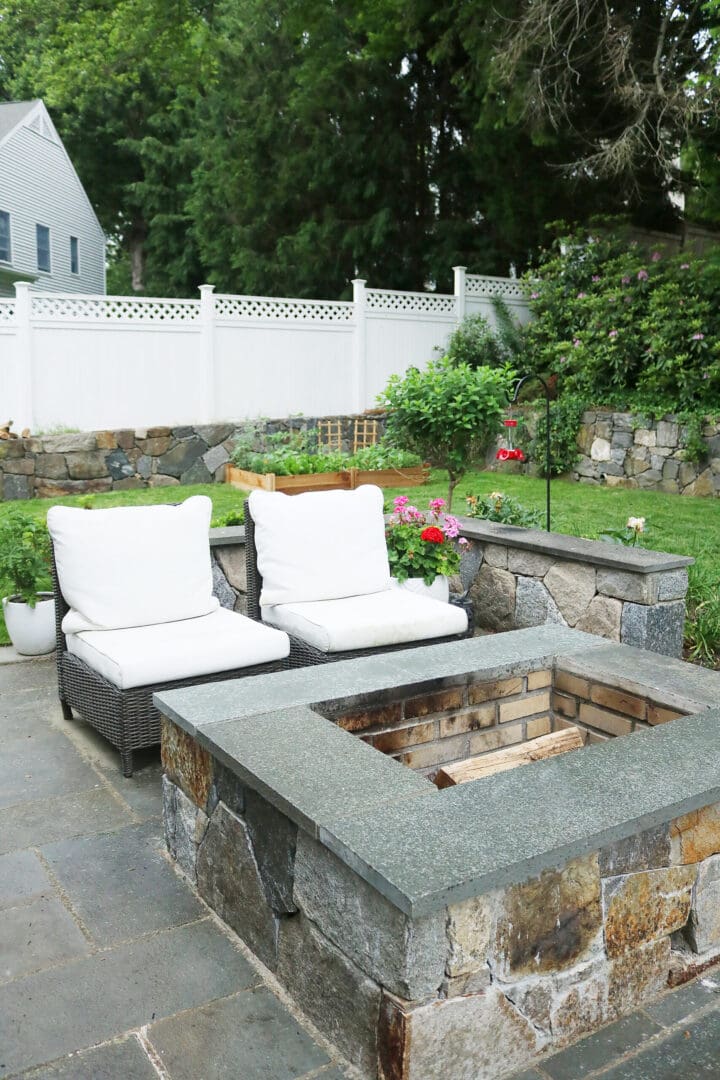 See the Before and After of our Georgia home Modern Outdoor Living Space. We really miss this living space. Because we are now in harsher elements, I've been covering my current outdoor furniture. It helps to protect the cushions so much! I strongly urge you to cover your outdoor furniture when it's not in use. You will have many more years of use if you do this. It's worth the extra investments of furniture covers.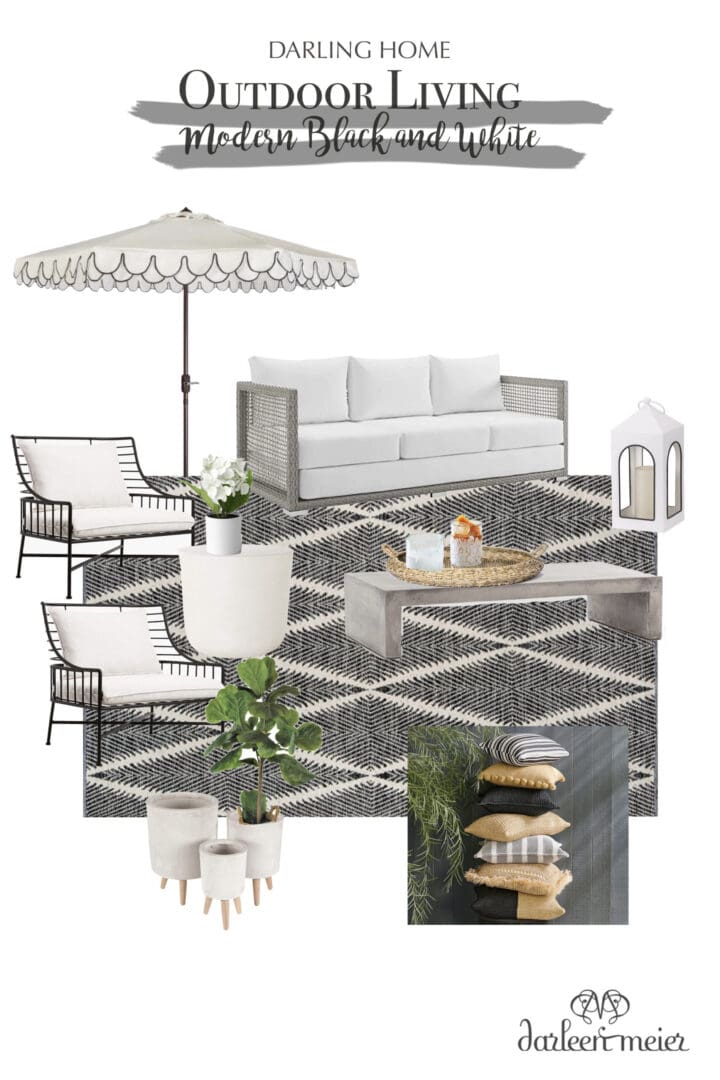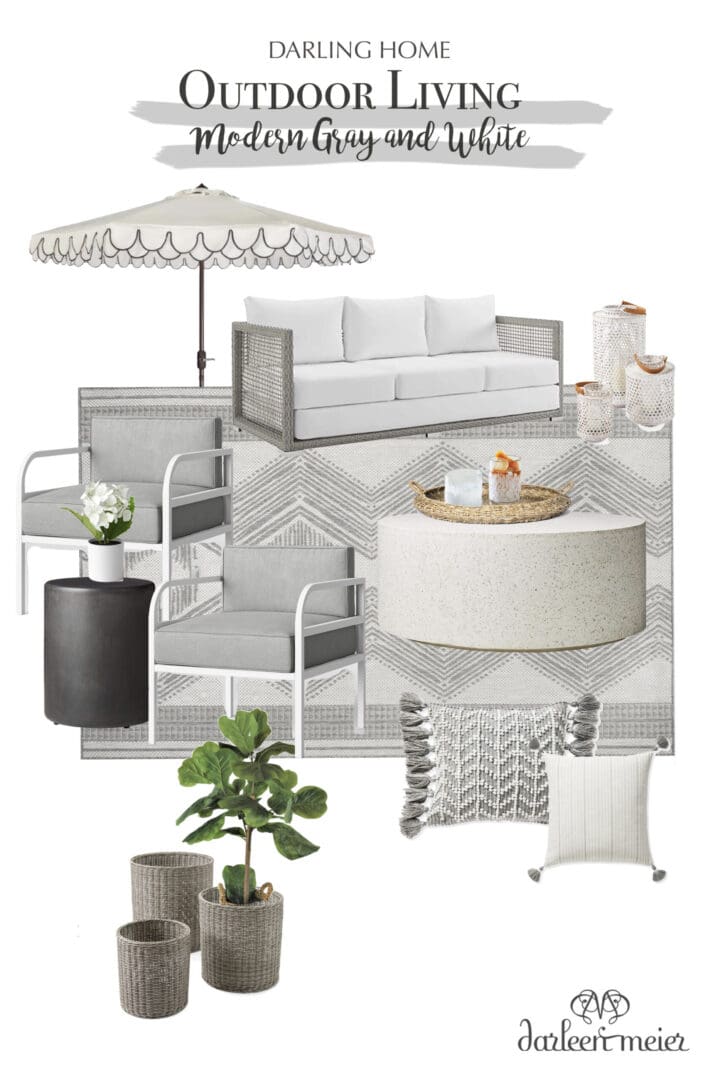 Happy Spring! I have teamed up with an amazing group of bloggers to give YOU a chance to win: a $575 Amazon Gift Card
Simply enter below by completing the rafflecopter. You'll receive one entry per completion. This giveaway is open to the U.S. and Canada only and runs until EOD 4/19. Winner will be announced here. Good Luck!
Void where prohibited. By entering the giveaway you acknowledge that you are agreeing to complete each task, which involves following, liking and subscribing to newsletter's.