Making the Best of Outdoor Living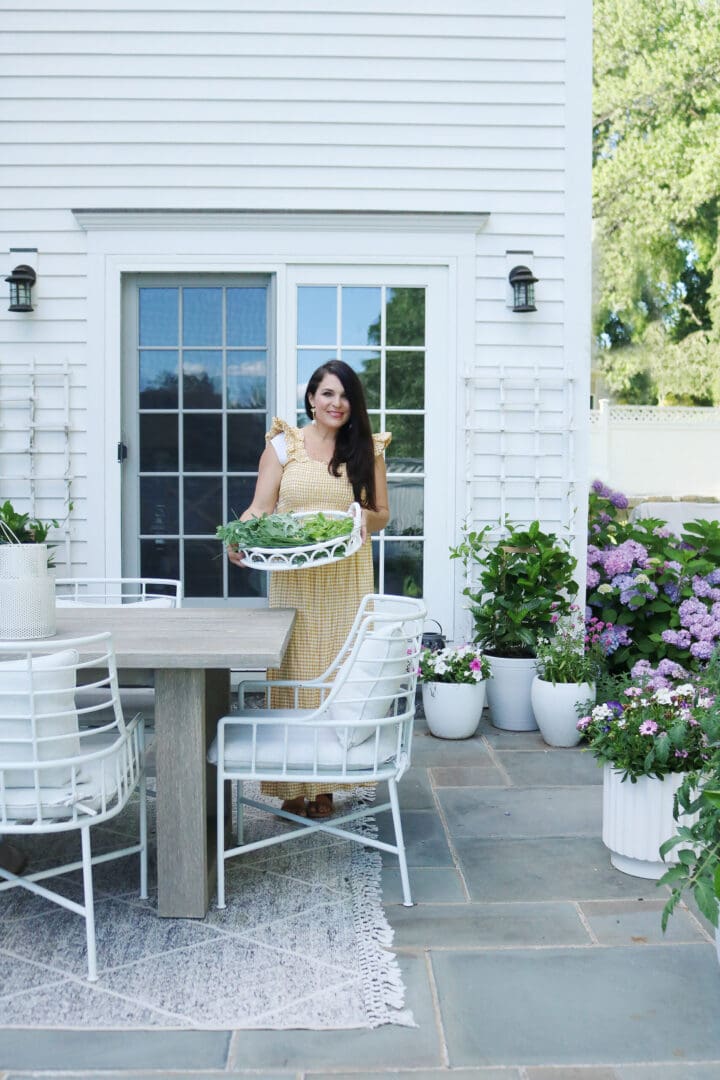 We are finally hitting temperatures in Connecticut to take the indoor living to the outdoor living. I love this time of year. We usually eat dinner every night on the patio and grill fresh vegetables from my little backyard garden. It's my favorite part of summer. Those little moments that makes life a little sweeter. I'm sure you are enjoying similar moments in your own backyard or outdoor living space. I wanted to share simple last minutes tips for outdoor living that will make your space looking inviting and welcoming.
Before we jump in the post make sure to check out these other outdoor living space tips: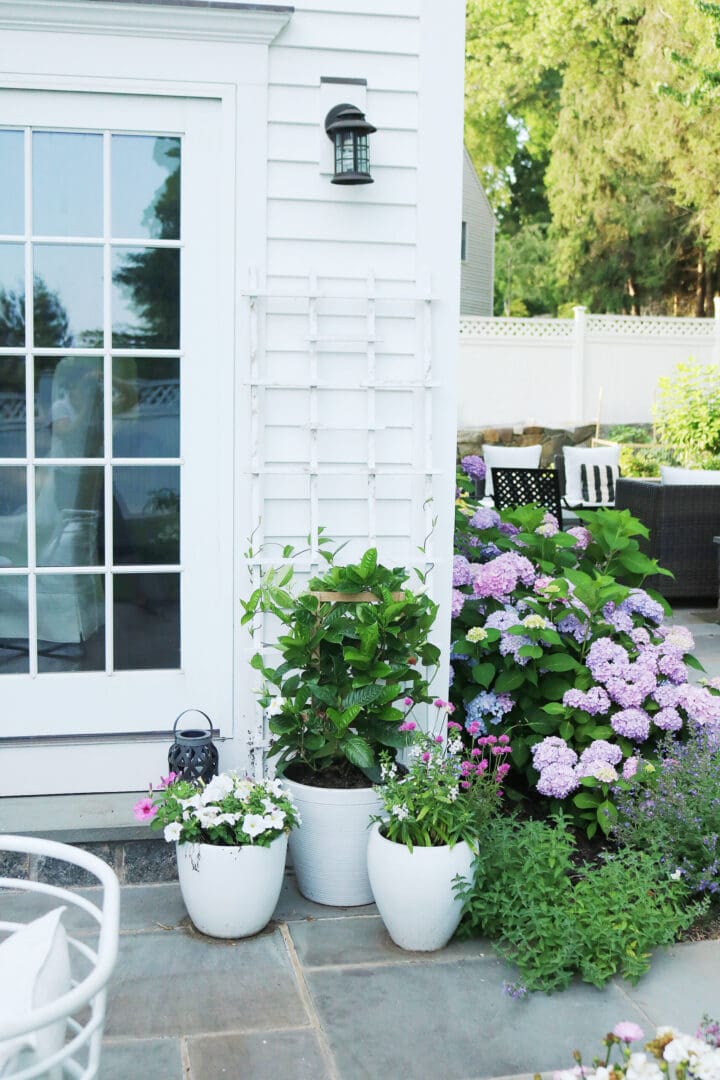 Last Minute Tips for Outdoor Living
Layer your pots with varying heights of planters–this will add texture and depth to styling your patio and bring a visual focal point.
Pick a color palette with similar flower colors–the flowers will tie in with each other and create a flow of colors throughout the yard. This year I added hints of lavender and purple flowers in my pots to match with my beautiful hydrangeas.
Add an outdoor rug to your patio space–this will warm up the space and allows you to walk barefoot without the patio stone burning your feet.
Power wash your outdoor furniture–my friend recently told me this awesome secret about power washing your outdoor furniture to freshen it up and make it look new again. You can even do the cushions! Make sure to let it thoroughly dry before use again.
String Outdoor Lights–enjoy your outdoor living space well into the evening with string outdoor lights. We still need to hang outdoor lights in our backyard but we use to have some in our Georgia backyard and it was our favorite thing and added the perfect outdoor ambience.
Add a planter to any hard corners–just like what I did for our playground set, I added a planter to our playground set to bring some color and charm it up a bit. Make sure to see our playground makeover with the link above!
Cover your patio furniture–when we aren't using it I have been covering my patio furniture to retain the life and appearance of the furniture. Outdoor weather is harsh and furniture, but covering when it's not in use or when you know it will rain will make the furniture last so much longer.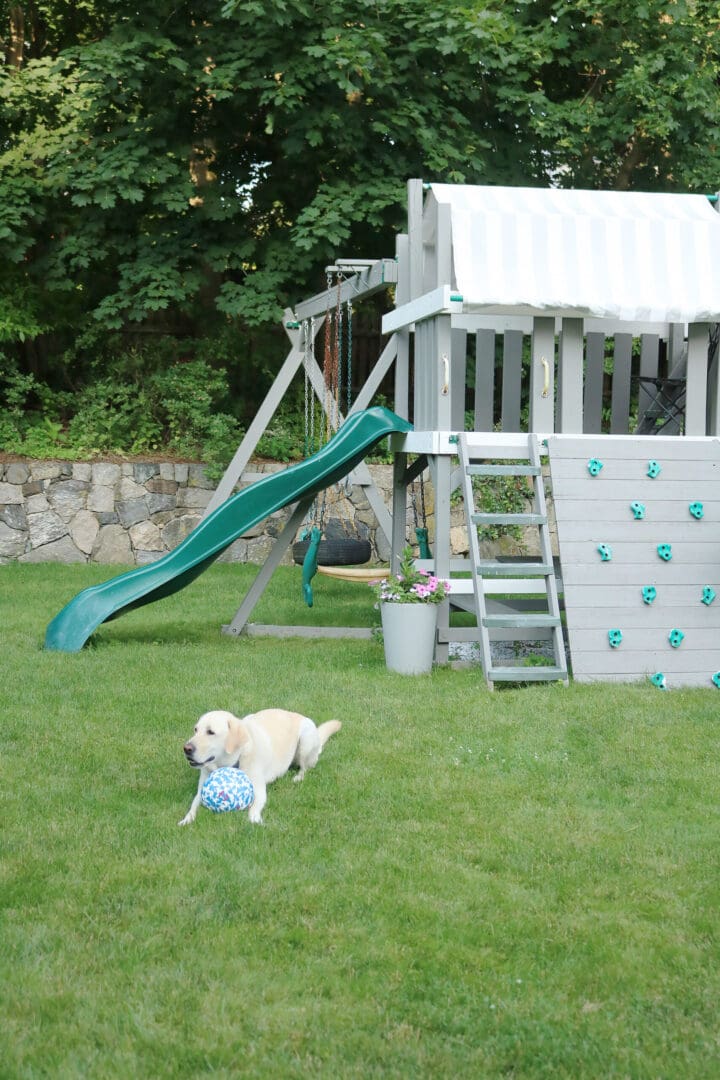 I hope these last minute tips for outdoor living are helpful!
Make sure to follow me on Instagram for more ideas and shop the post below!