Renovation Ideas for Our Master Bathroom Remodel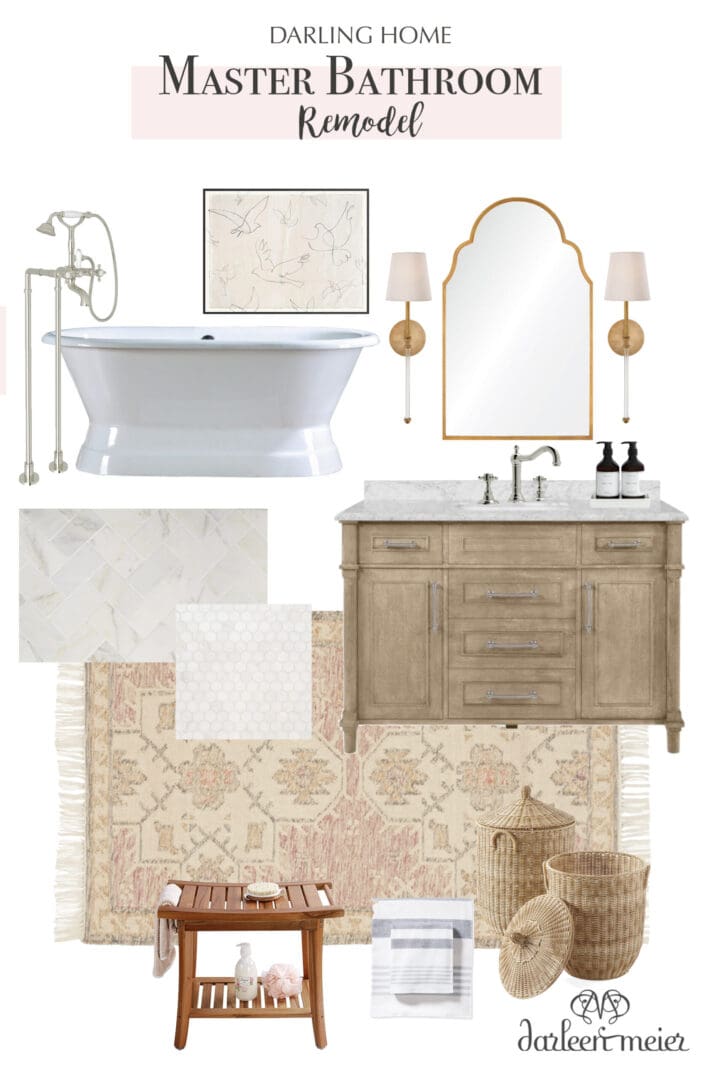 Fingers cross that we will finally tackle our master bathroom renovation. We were planning to do it last year, but with the pandemic we decided to put it on the back burner. This year we are hoping to start and complete it, but the last time I spoke with my contractor he is backed up with so many jobs. We will see if we can complete it or not. But we have finished the first phase of pricing and picking out finishes. Our master bathroom inspiration board shares some of the finishes we have picked out. The look I'd love to achieve with our master bathroom is traditional with warm, clean tones. We want to freshen it up and bring it up to current style trends while also keeping it on a budget. Our home has a traditional feel so this master bathroom inspiration board complements the rest of the home.
Make sure to check out our other home renovation projects: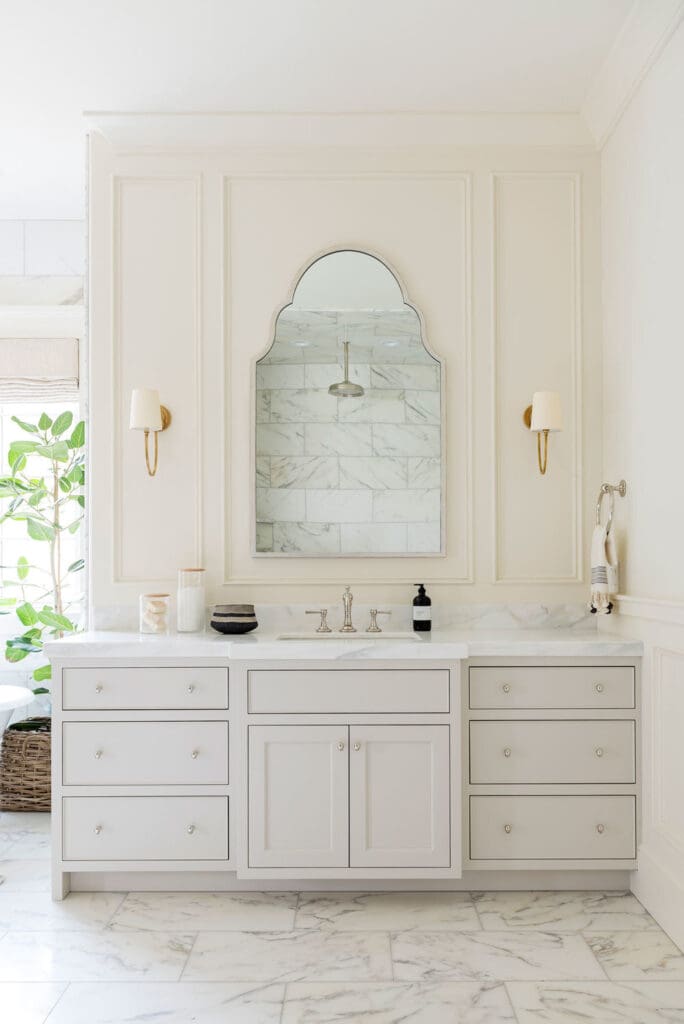 Before:
Here are some of the before pictures of our master bathroom. Our house was built in 2004 so it is a fairly new home but just needs to be updated with tile and finishes. After going back and forth, we have decided to keep our vanities. We have a his and her matching vanity on both sides of the room. The vanities are custom built with room and great storage, so I don't have to lose that storage space by going with a pre-built vanity. Although our master bathroom inspiration board shares a white oak vanity, I put that in for visuals but we keeping our vanity with save money. And it is also a really nice vanity, so why throw it away? We will switch out the columns for a more modern style, and then paint it in a warm gray color.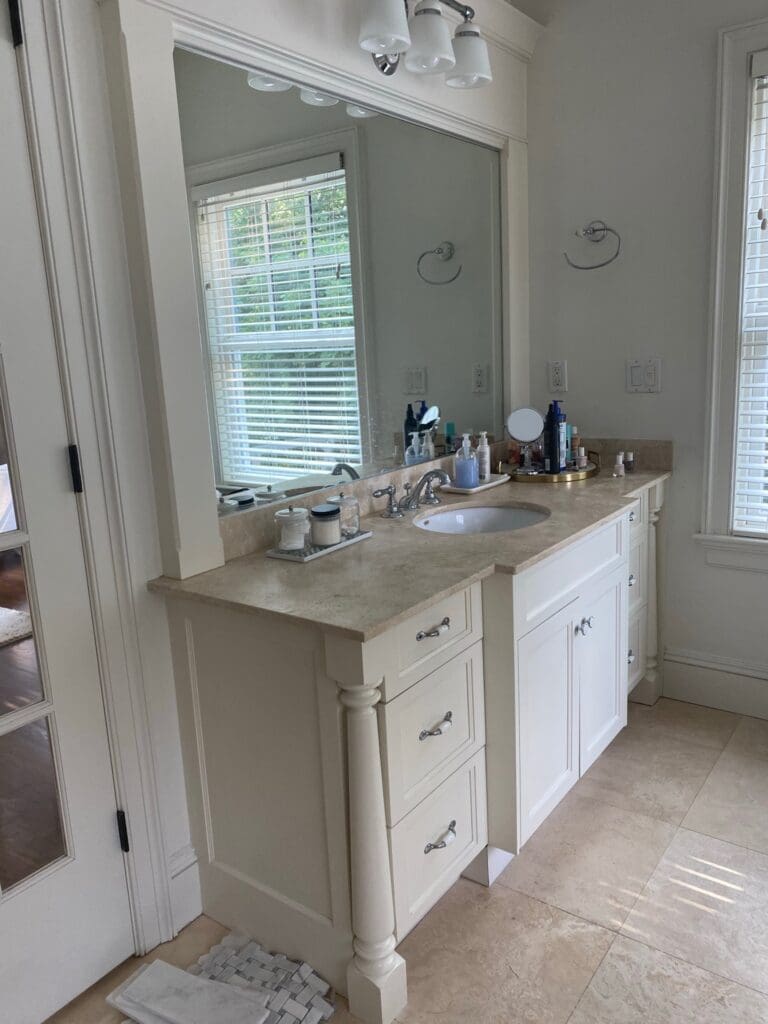 We will update the shower with new shower fixtures and tile the whole shower in an Eastern white marble with a hexagon shower tile floor. Then remove the shower bench and open up the shower with full glass walls. The other side of the shower is our soaking jetting tub. We will remove it and add a freestanding tub.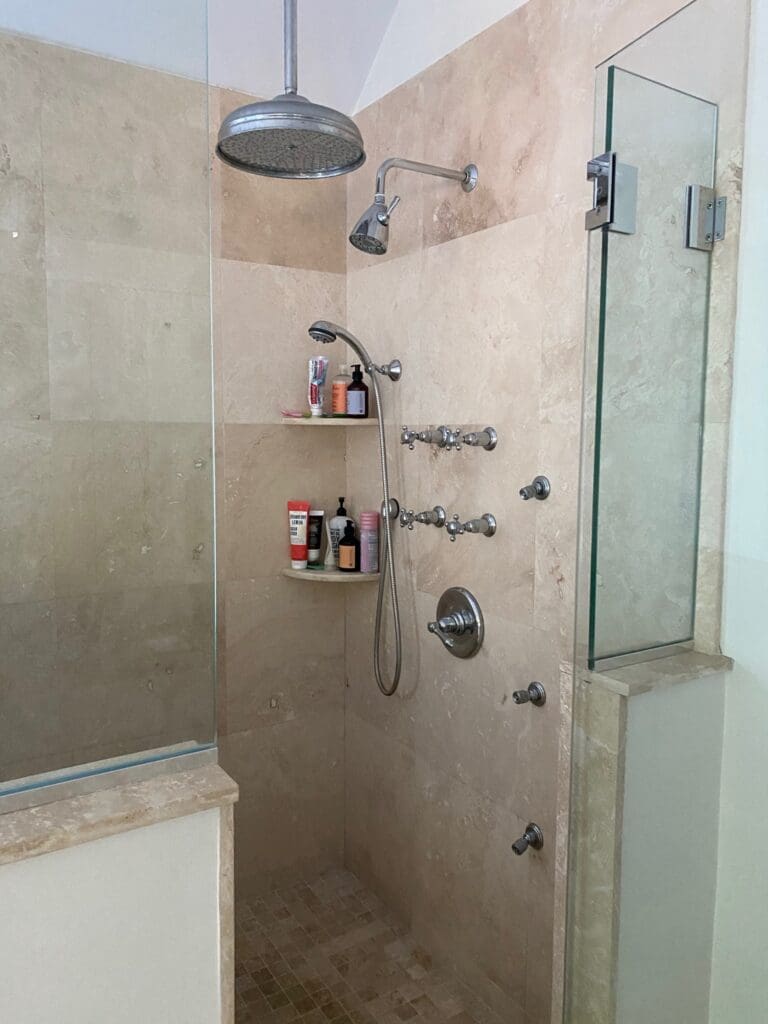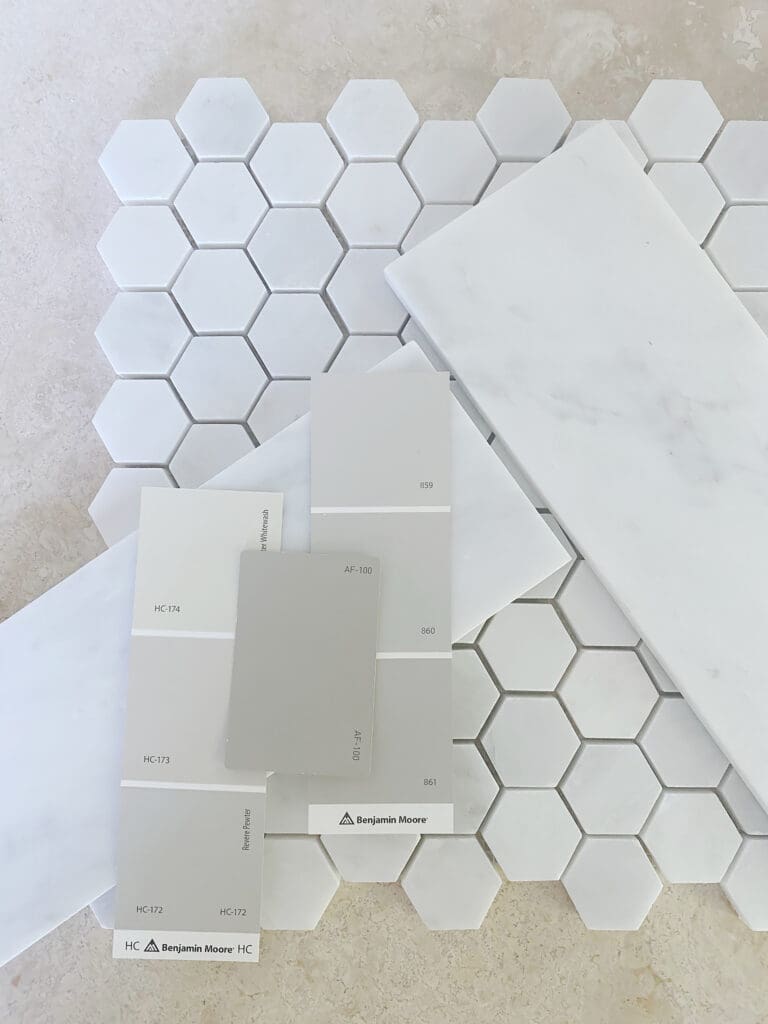 I see the vision of a renovated master bathroom, and I hope we can tackle the project very soon!