Plus a few Budget-Friendly Daybeds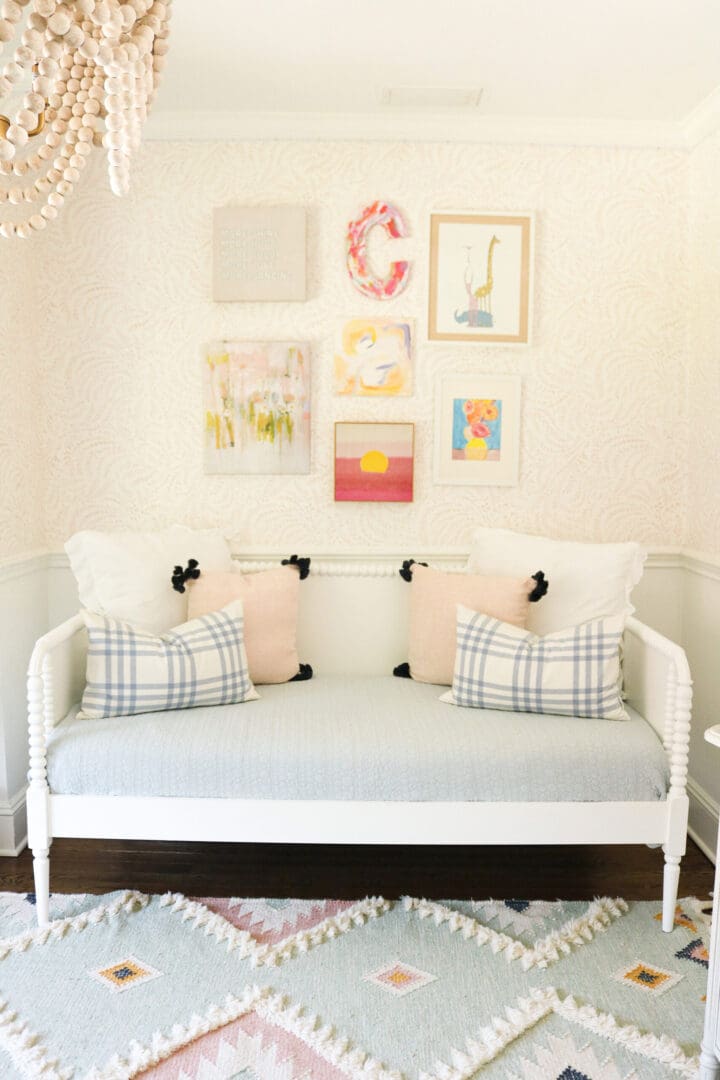 My youngest daughter requested a daybed for her birthday then for Christmas. She wanted one so badly. Her request brought me back to when I wanted a daybed at her age and begged my parents for one too. I finally got one when I was about her age, and I remember placing all of my stuffed animals on one corner of the daybed and reading stories to them. It was my favorite spot! Daybeds are like a step between a twin bed and a full-size bed. Old enough for a twin bed but not quite there with a full-size bed. I remember thinking how cool it was to have a daybed and showing it off to my friends. But as I probably realized then, and I am gently reminded now–daybeds are hard to make! I am not hiding behind this fact that daybeds are a pain to make every morning! The three sides are tricky to stuff sheets underneath the mattress. But once they are made, they are inviting and so cute! Daybeds can really save on room space if you have a tight room. One thing that makes daybeds so fun are the throw pillows. So many throw pillows and so many fun ways to decorate them on the bed. So I thought it would be fun to share three ways to make a daybed that we love to do and alternate between everyday.
In fact I did a Instagram Reel on Three Ways to Make a Daybed, so make sure you go check it out! Also give me a follow and like and comment on the post. Thank you so much!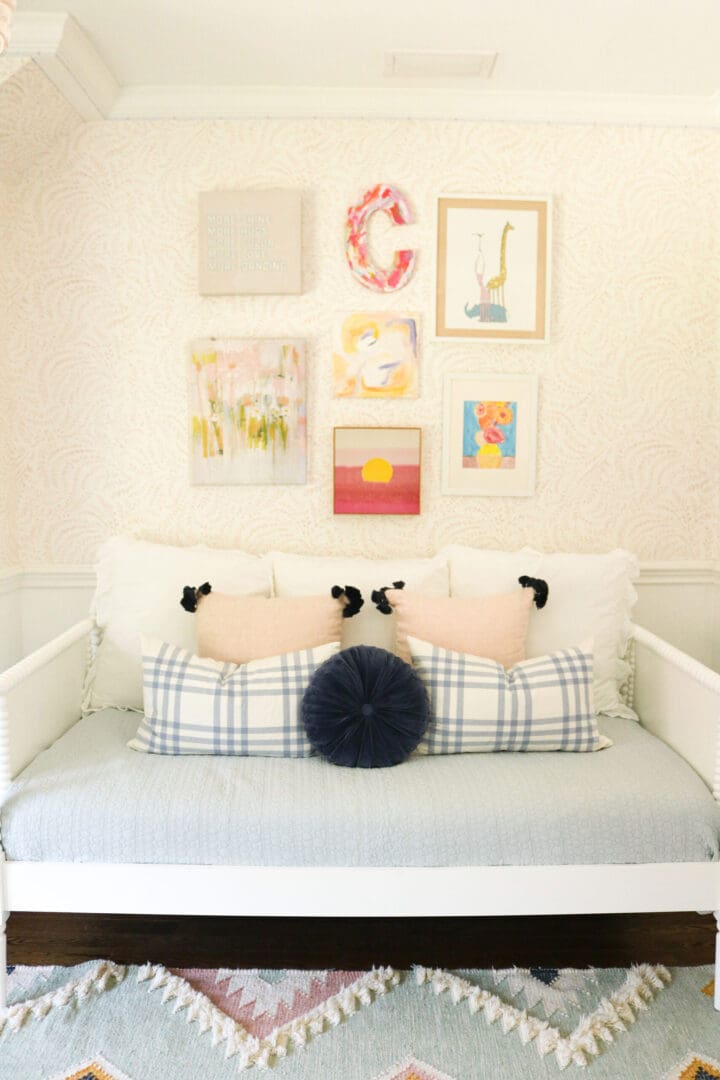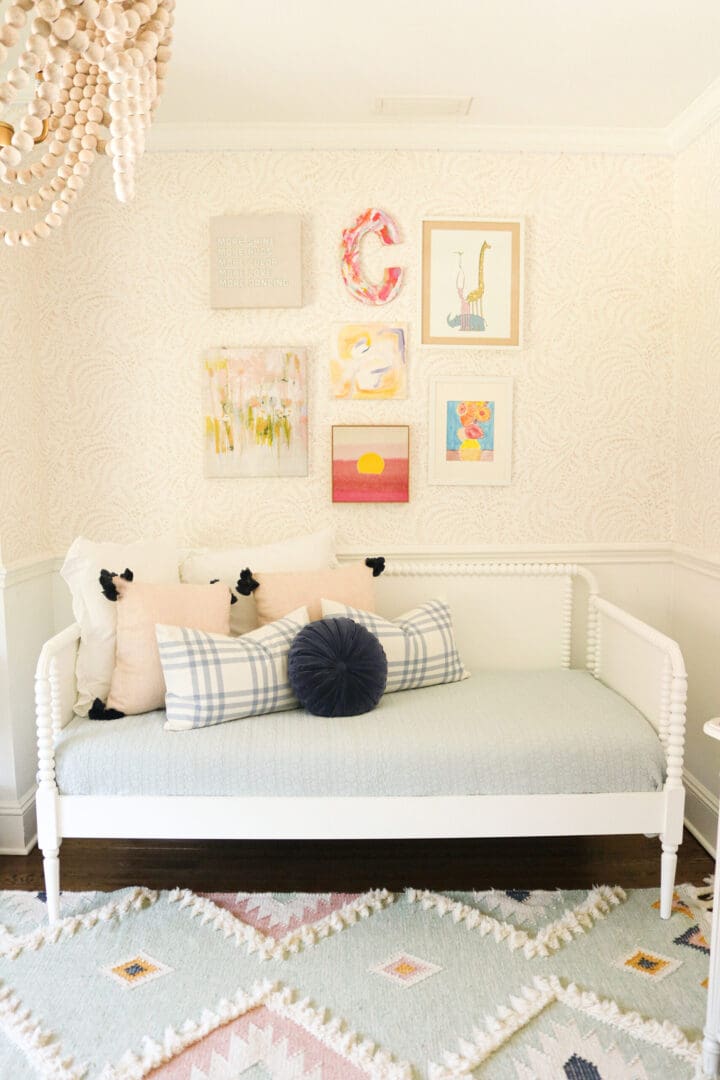 Check out Chloe's bedroom makeover. I shared all of the resources and supplies over there along with her cute boho rug, floral wallpaper and of course the Jenny Lind daybed.
Are you thinking about getting a daybed? Here are a few other budget-friendly daybeds!