Summer Means Blueberry Picking and Sharing a Yummy Guiltless Blueberry Cobbler Recipe
Come the end of July and the blueberries are ready to harvest here in Connecticut! We headed to the blueberry patch on a perfect summer afternoon and picked plump, sweet blueberries. They were some of the sweetest I've ever tasted, and obviously more sweet with tender fruit skin than any blueberries bought in the store. I wish we have more time to pick another large basket of blueberries because we went through our hand-picked blueberries so fast! I had no idea my kids would prefer to eat the blueberries by the handfuls because once I made them into desserts and used them in baking they were missing the basket of blueberries that I kept on the kitchen countertop. Sharing our blueberry picking with recipe is always a favorite with readers so I thought I would share!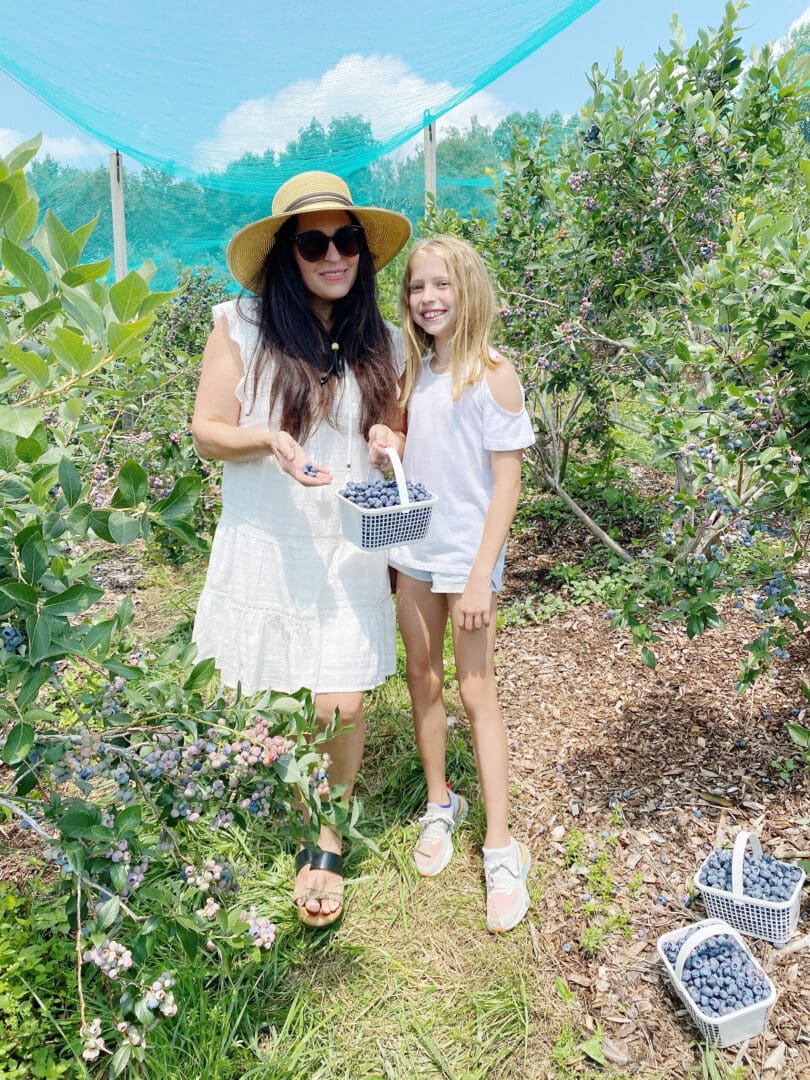 Here are a few other Blueberry Posts you much check out!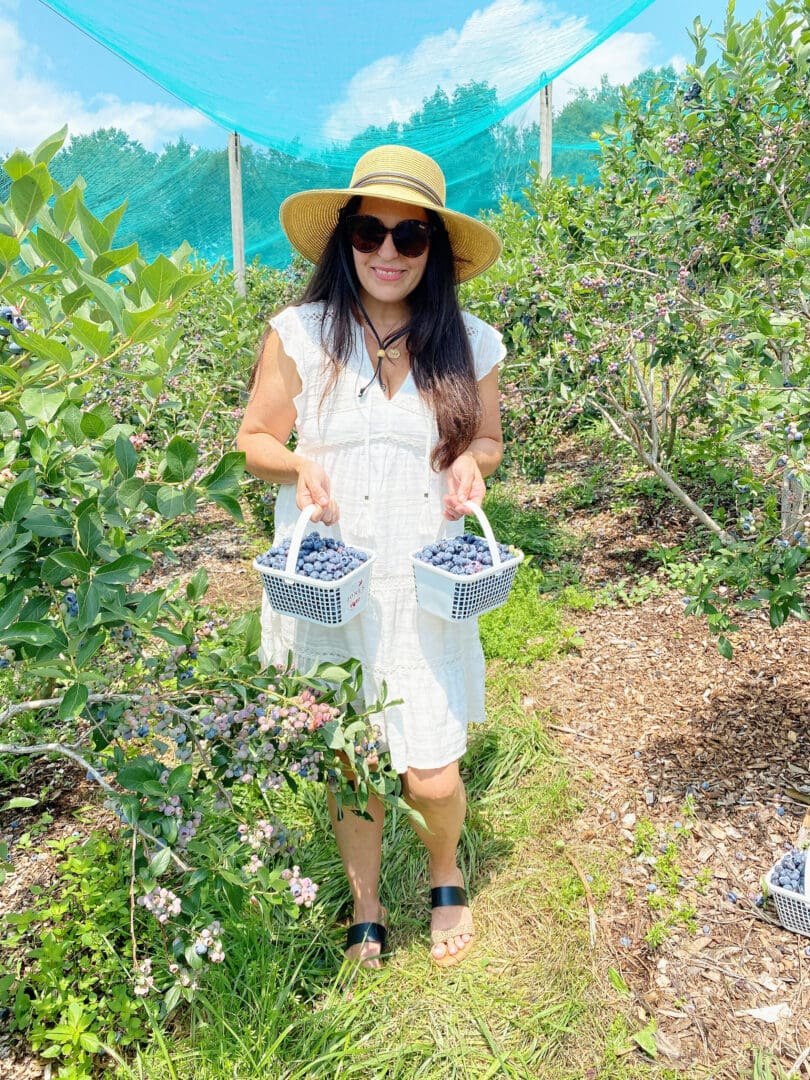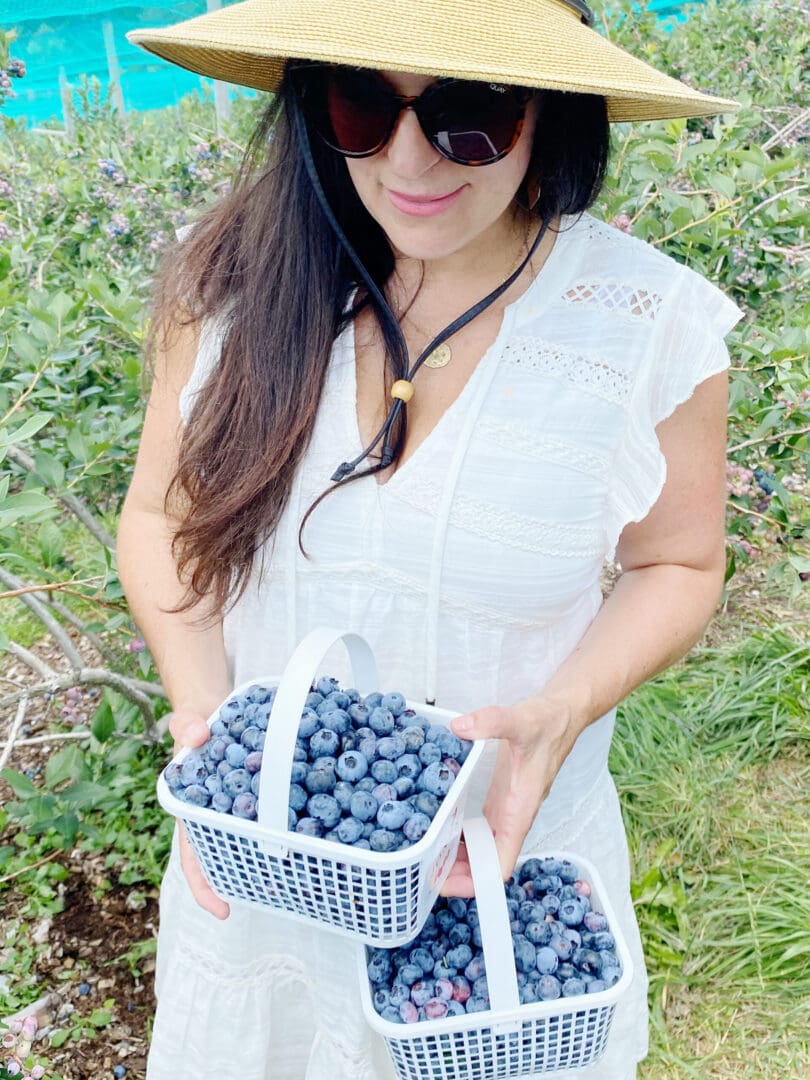 I love that I can still persuade my children to go fruit picking. They look at it more like work than play, but they always end up having a great time. Every season we try to go on some kind of "you pick" adventure, whether it is strawberry picking, apple picking, pumpkin picking or tree picking! Always a fun family tradition outing.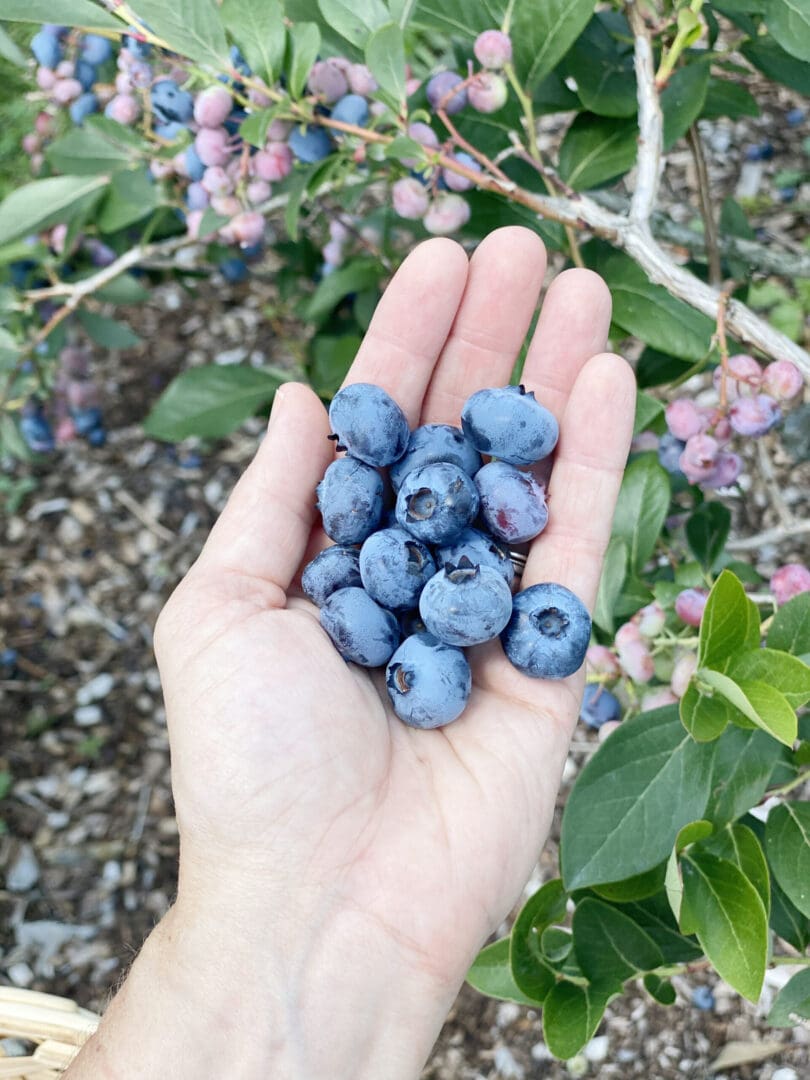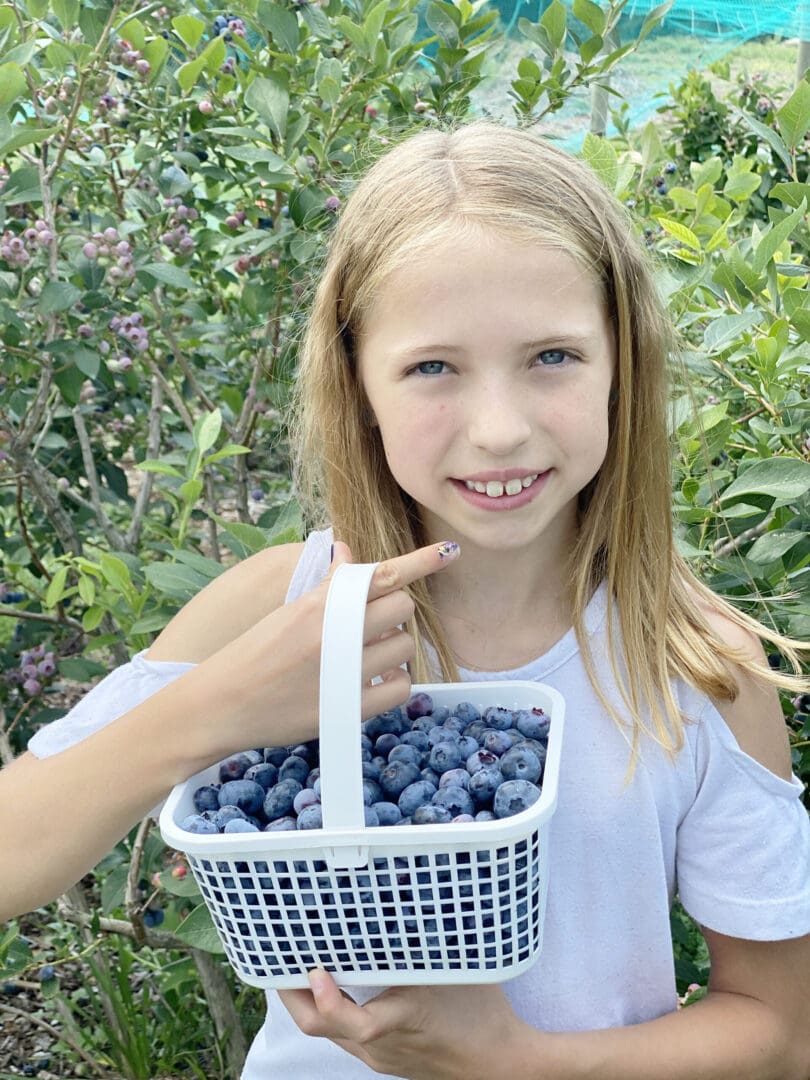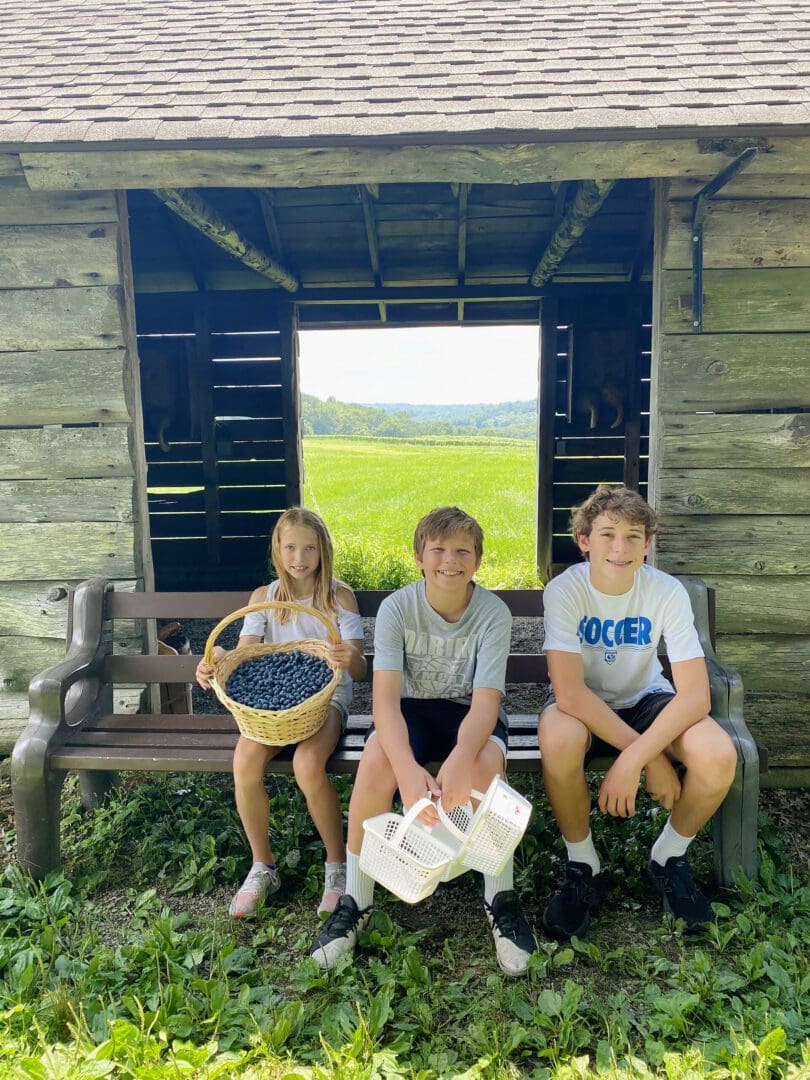 There are so many yummy dessert recipes we made with our blueberries–from ice cream to blueberry lemon cake. I decided I also wanted to make a guiltless blueberry cobbler.  I love cobbler but I also didn't want it to be filled with unhealthy calories and sugar load.  So I played around with this recipe and I think it came out so perfect.  It's not too sweet but it the monk fruit does enhance the flavor of the blueberries.  If you make this guiltless blueberry recipe, you will not feel like you have cheated on your diet because you haven't! Serve it will coconut whipped cream! Sooo good!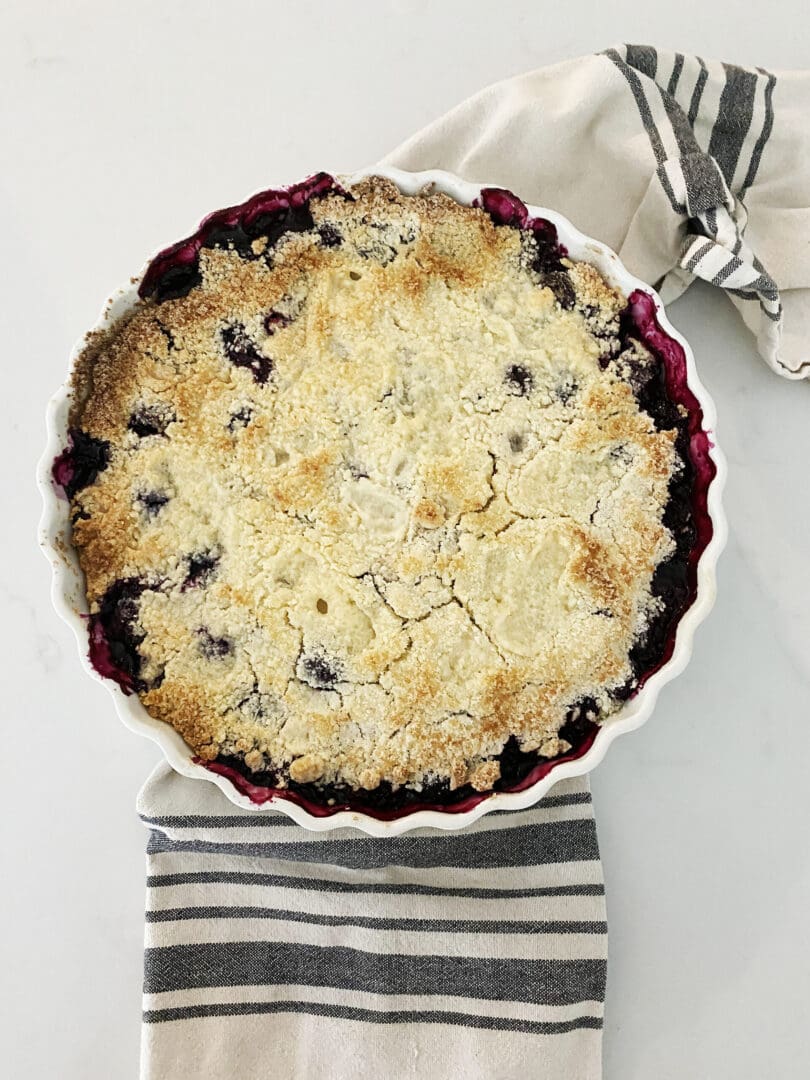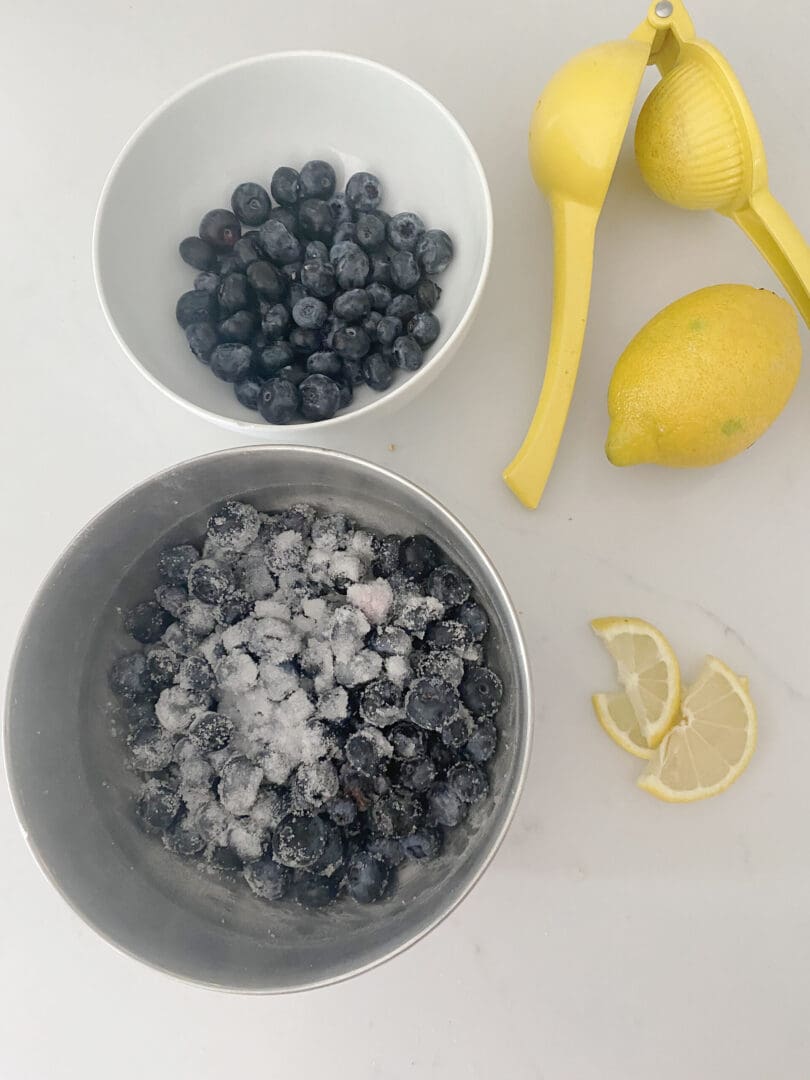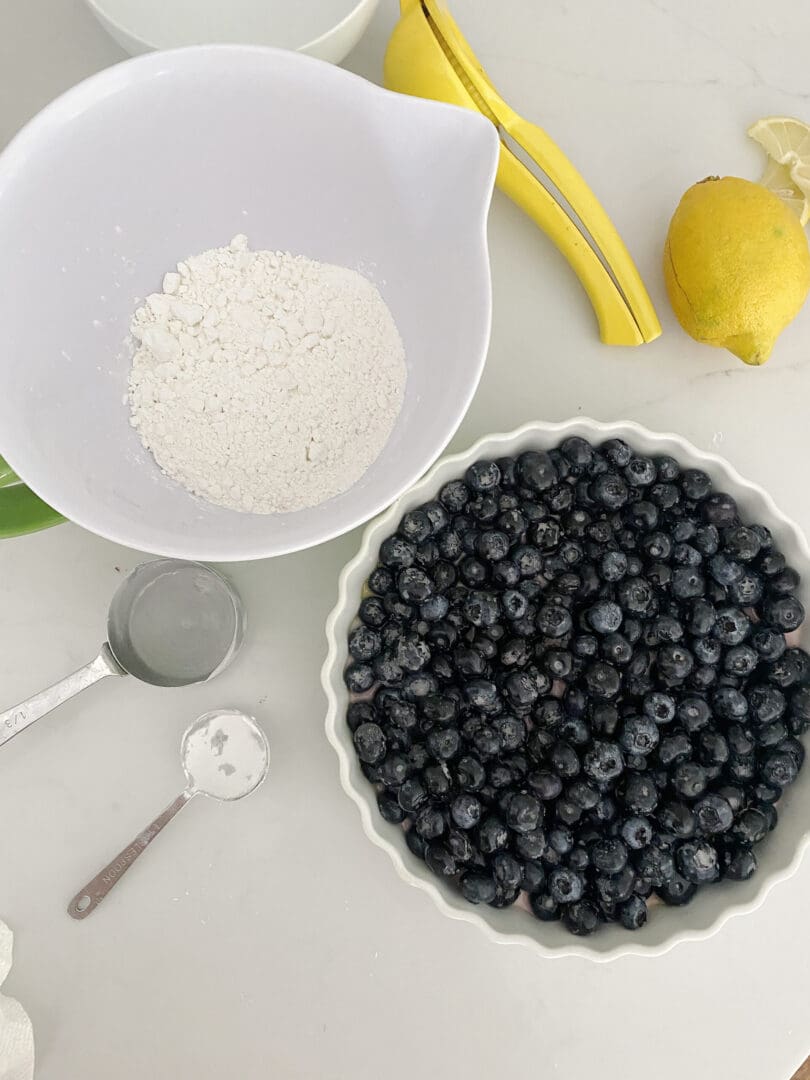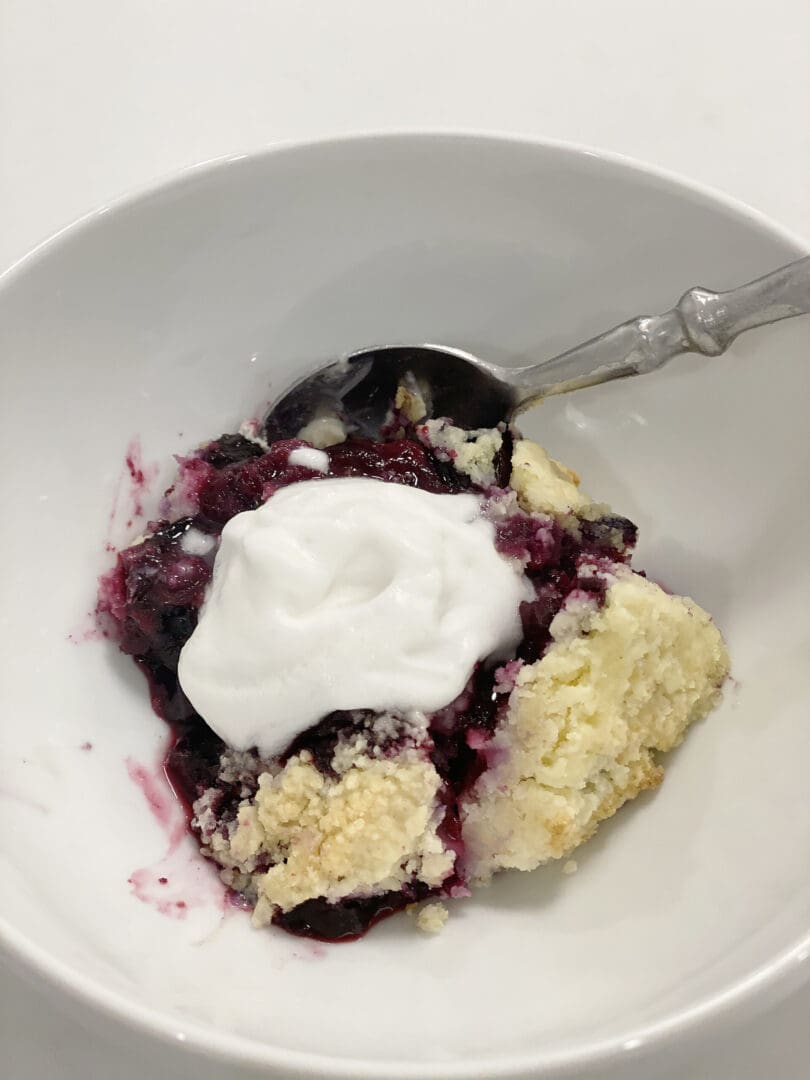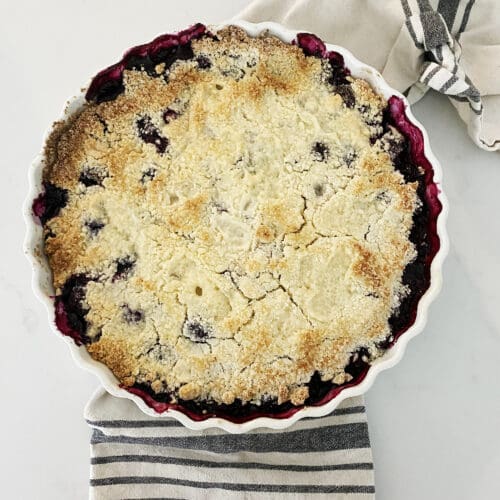 Guiltless Blueberry Cobbler
Healthy blueberry cobbler that is gluten free, dairy free and sugar free!
Ingredients
Blueberry Cobbler Filling
Instructions
Preheat oven to 350 degrees F

In a large bowl, toss together blueberries, lemon juice and sweetener.  Add the tapioca flour and mix to combine

Transfer blueberries to the bottom of a glass or non-stick 8×8 inch baking pan.

In another bowl combine flour, sweetener, baking powder and sea salt.  Add vanilla extract. Then melt the coconut oil or butter and pour into the flour.  Mix to combine to make it crumbly and a little moist.

Crumble the dough over the top of the blueberries in the pan.

Bake the cobbler for about 25 minutes until the top is golden.  Cool for about 10 minutes before serving or room temperature for a thicker cobbler.