An Itinerary Traveling to Puerto Rico with Older Kids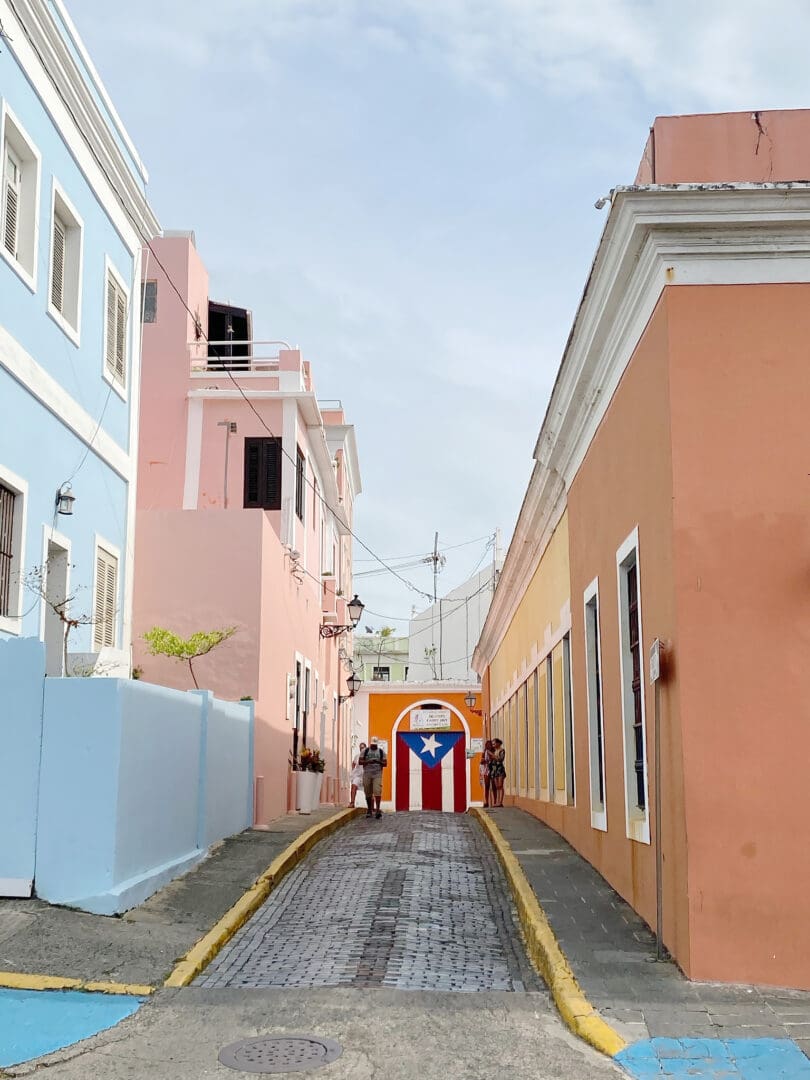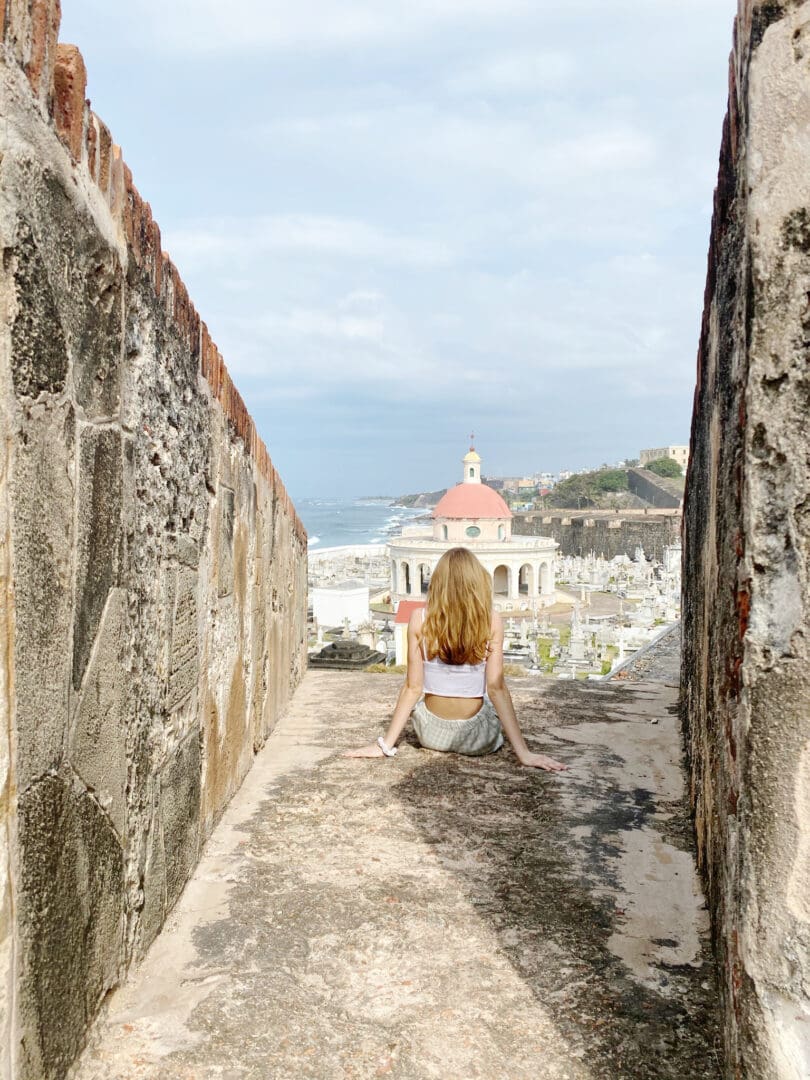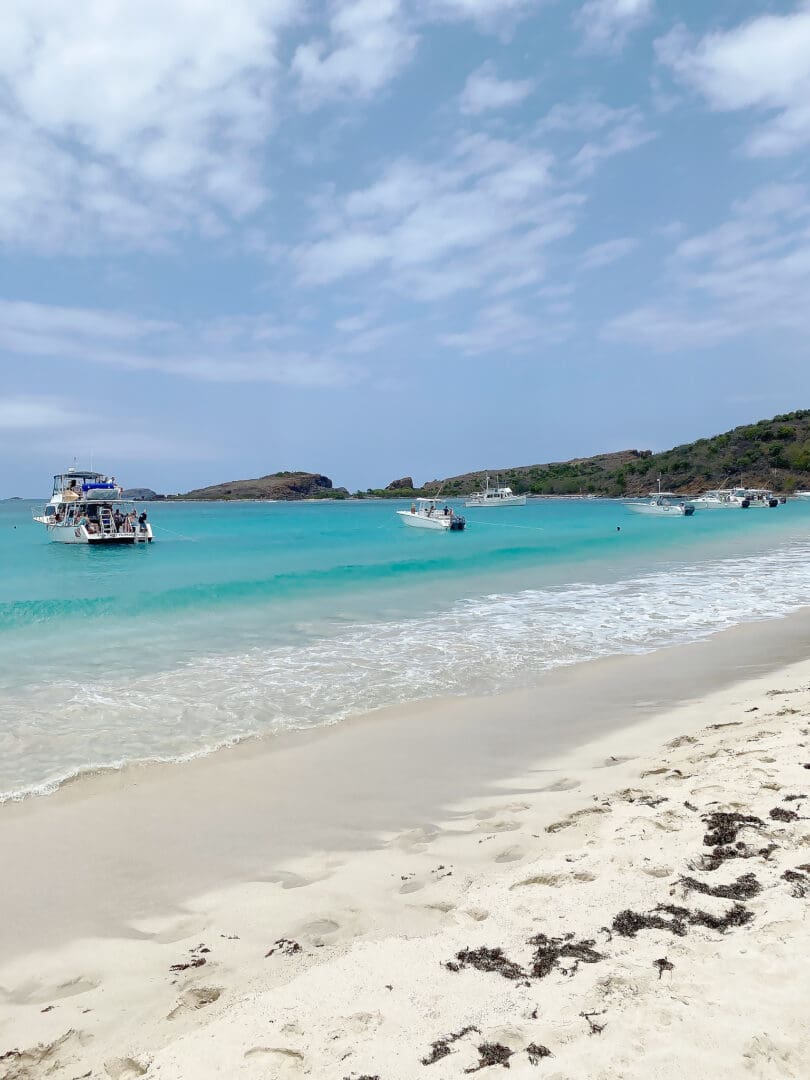 We traveled to Puerto Rico for spring break back in April of this year, and since then I've had so many inquires about where we have stayed, what we did, places to go. A travel post was definitely needed because traveling to Puerto Rico with kids can be quite the planning process. Getting information from another family traveler is always helpful! I will say that we have only been to Puerto Rico once so this is our experience that we had but it turned out to be an amazing trip, and we definitely want to go back and explore the southern side of the island. One thing that I love about Puerto Rico and why traveling to Puerto Rico with kids is so fun is that it is known for its fun adventures. Yes it's an amazing Caribbean island but you can go surfing, snorkeling, ziplining, hiking, explore the history…so much to do and so fun to do it with older kids!
Traveling to Puerto Rico with kids we knew we wanted to stay on the northeastern side of the island to be close to El Yunque rainforest, Old San Juan, Fajardo and Luquillo, making day trips easy to complete. These areas are what makes Puerto Rico so popular!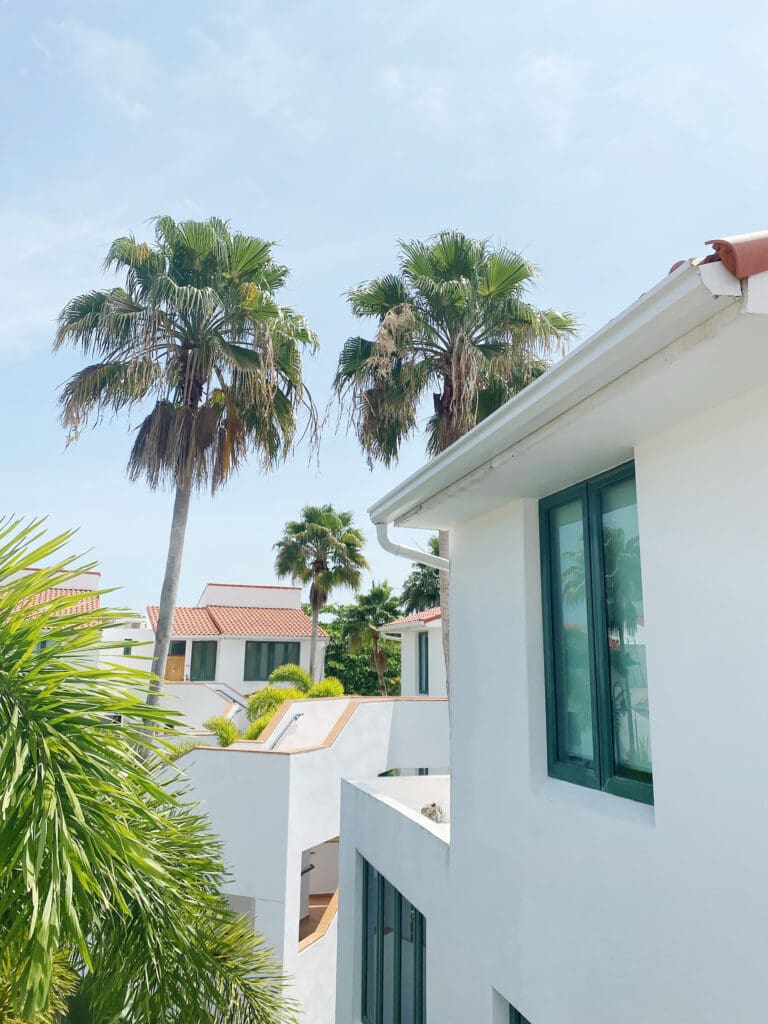 Where We Stayed
After arriving to Puerto Rico, we rented a car at the airport and drove to the Rio Grande area. Since we were staying about a week, I knew we needed a lot of space and extra rooms and bathrooms for our children. Our kids are getting big and are teenagers so sharing one room does not work! Oh the days when they were little. Puerto Rico isn't an island with many all-inclusive hotels, so having ample food and keeping the cost down was something we were definitely thinking about when we were looking at places to stay. I personally don't like eating a ton of hotel food anyway, so finding a condo or villa was what I was looking for. We ended up booking a two-bedroom villa, which was large enough to fit our whole family, at the Wyndham Grand Mar Beach Resort. It was so perfect for our family because the villas at the Wyndham, are privately owned and furnished but you also have access to all of the hotel amenities and beach resort with private umbrella and chair and drink services. The Wyndham's beach is beautiful and private and the Resort is gorgeous with world-class golf, tennis, spa along with multiple pools. I loved that it was away from the San Juan crowds. We would run the property every morning. It was so beautiful!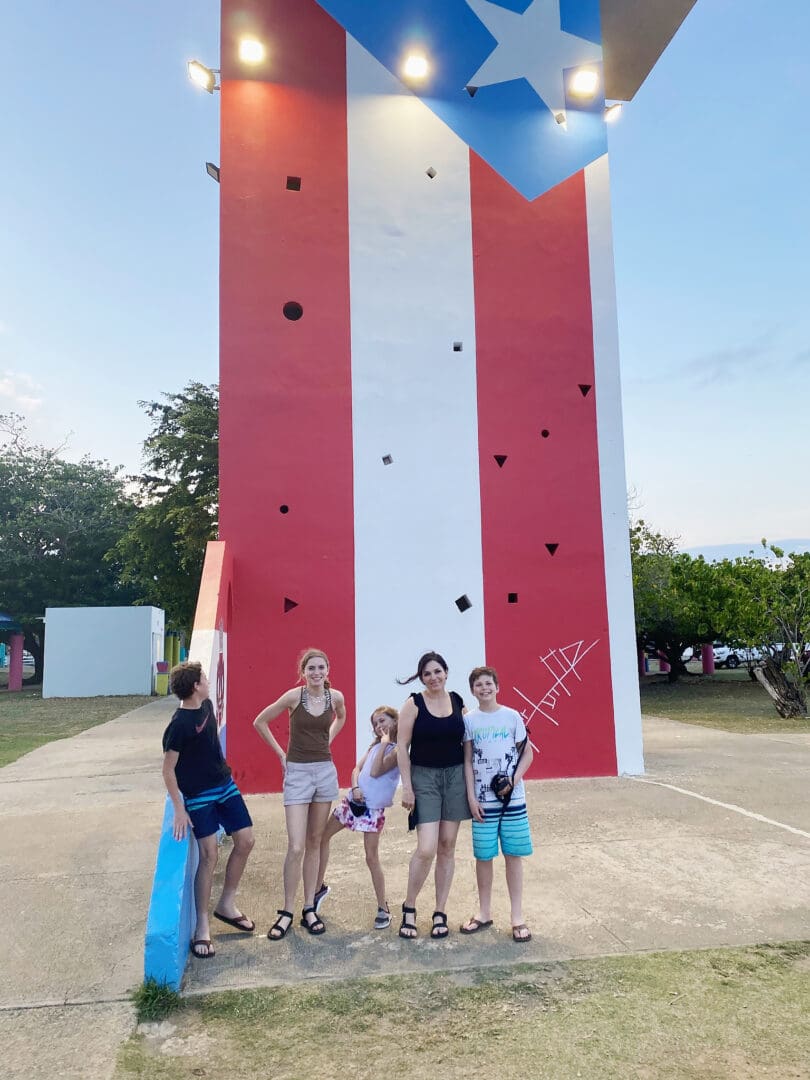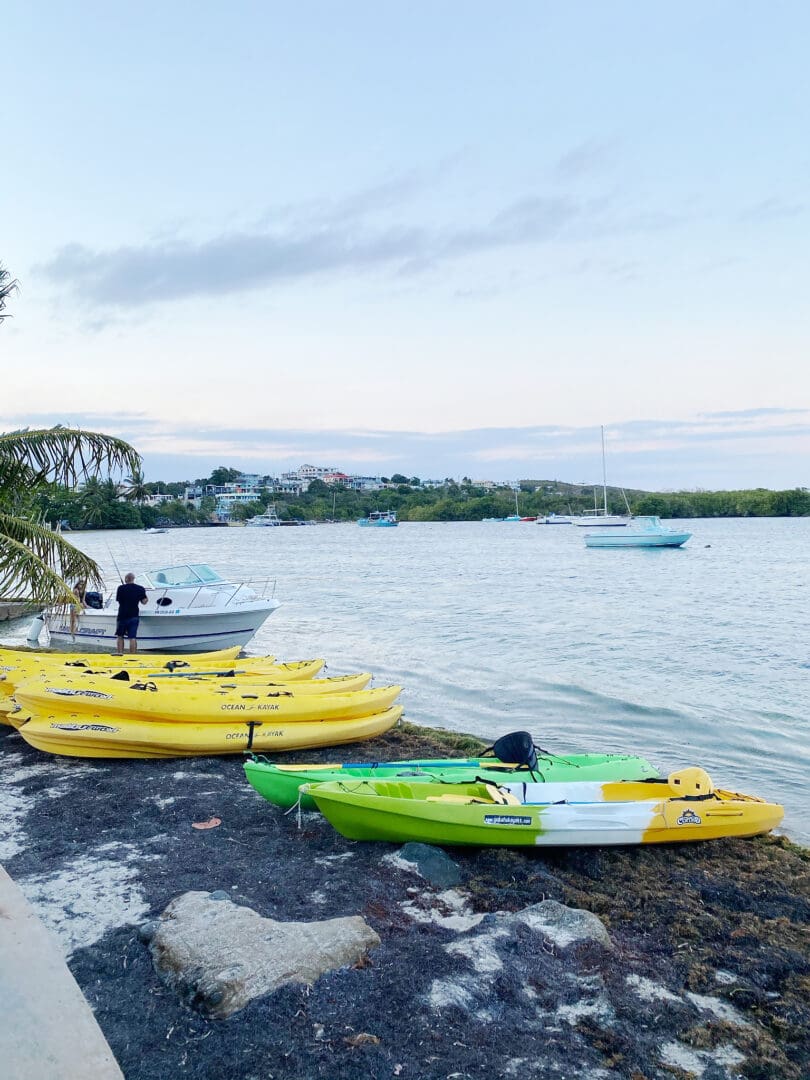 Fajardo
On the first full day of our adventure we spent the morning playing on the beach, and hanging out at our beach resort. Then that evening we drove down to Farjardo and booked a kayak trip to see the Bio Bay. We headed out about 6 pm and the trip started about 7 pm. You kayak up a canal to the Laguna Grande where the bioluminescence is located, which are living organisms that produces a light when you touch it. Puerto Rico is one of the only areas in the world that has bioluminescence so it is unique to the area. It was quite the adventure!! The kayak trip through the canal and mangrove was in the dark but so much fun. When we got to the bay, it was a full moon so we were able to see but the darker the better. I would suggest bringing a black garbage bag so you can put it over you and your kayak partner. You will be able to see the bioluminescence really well. The darker the better!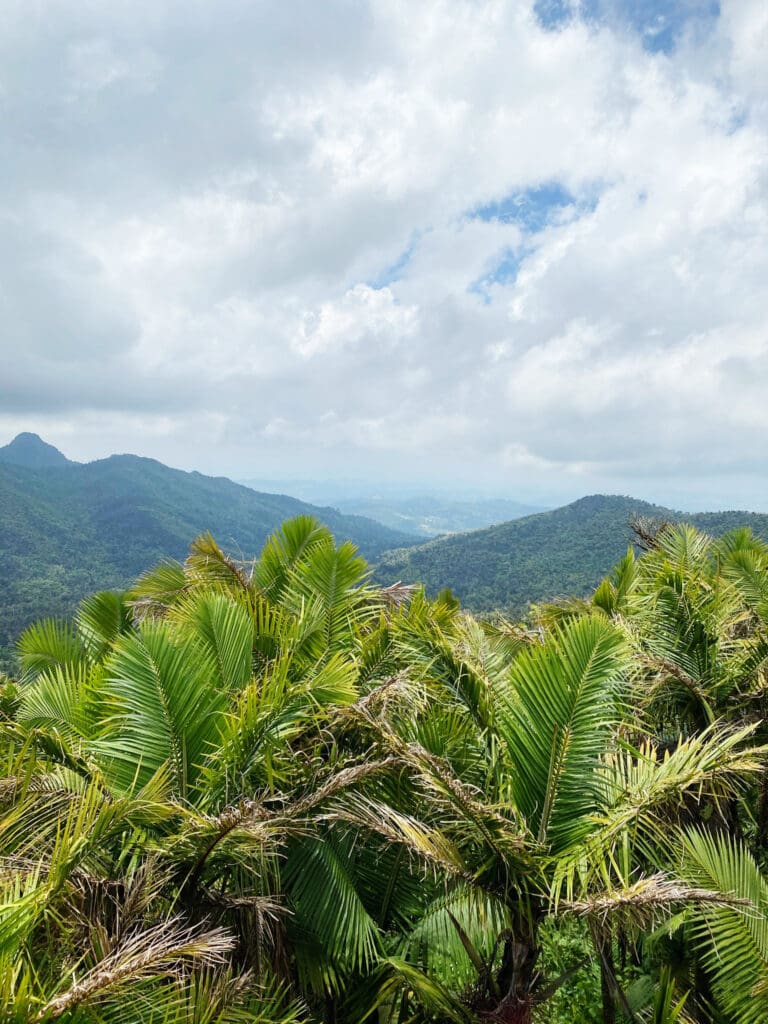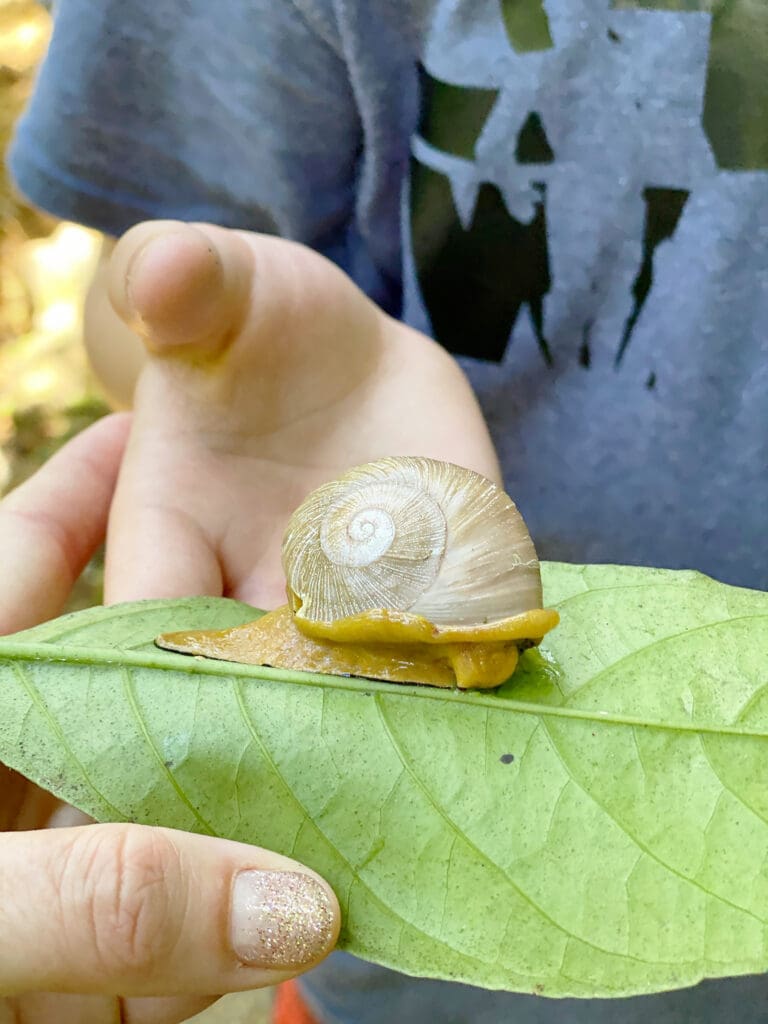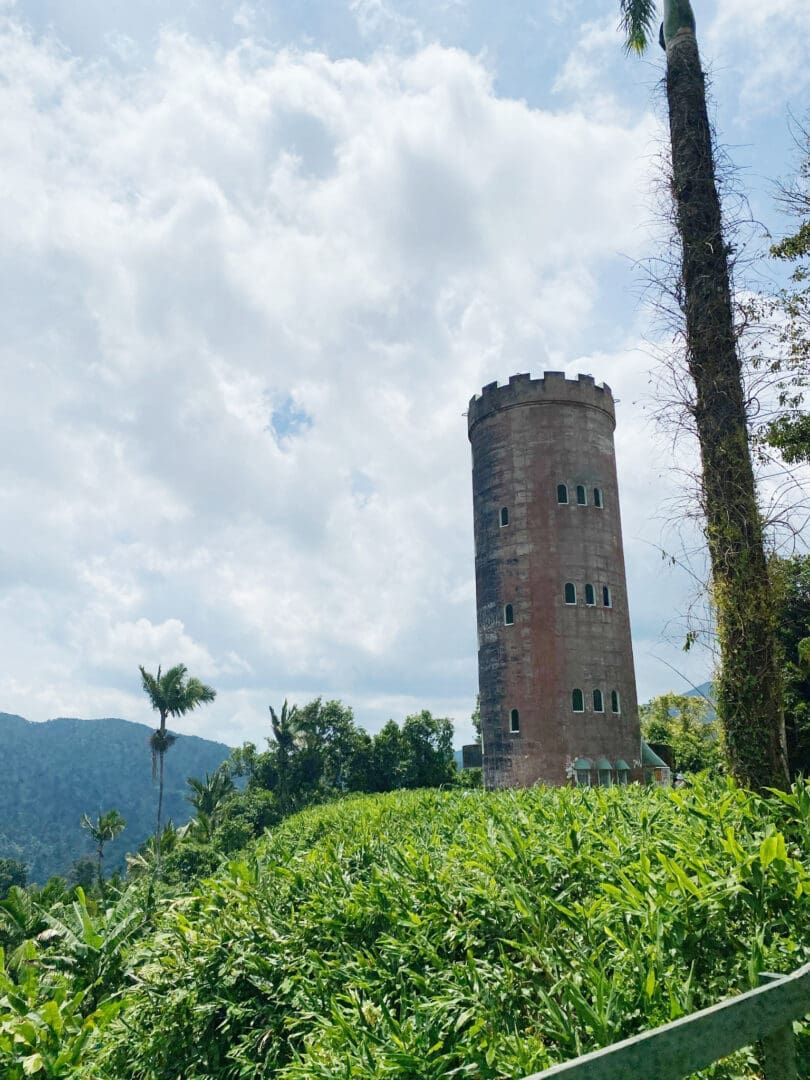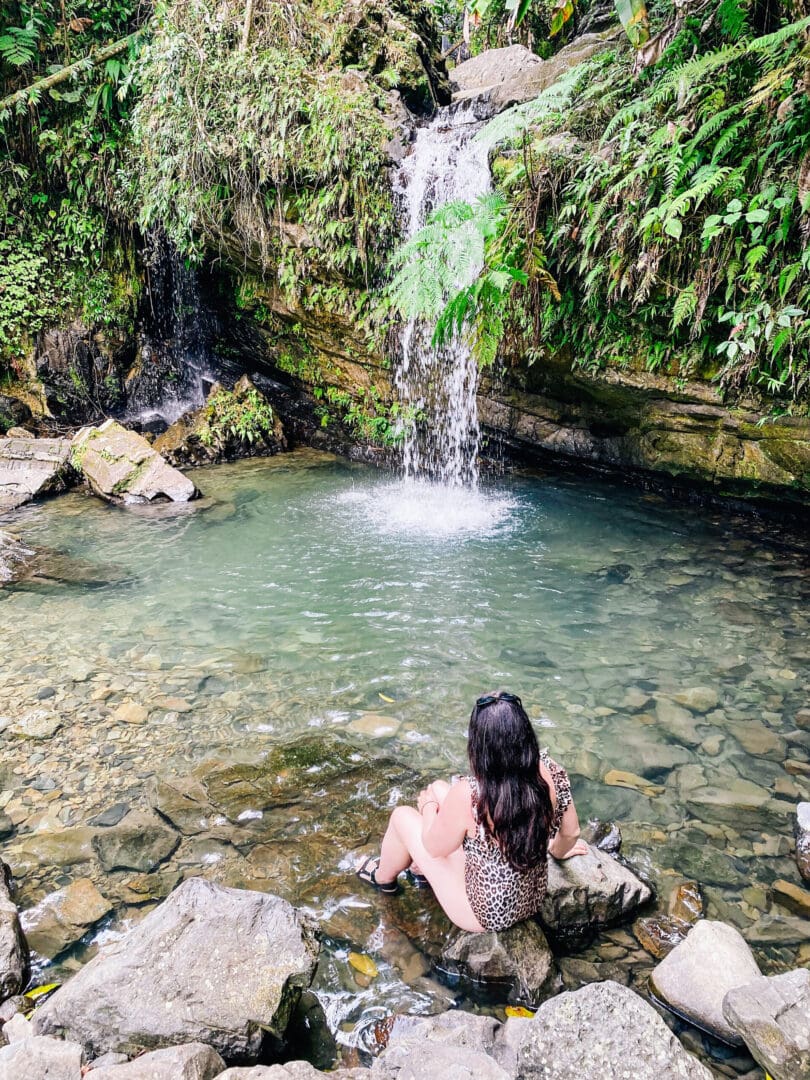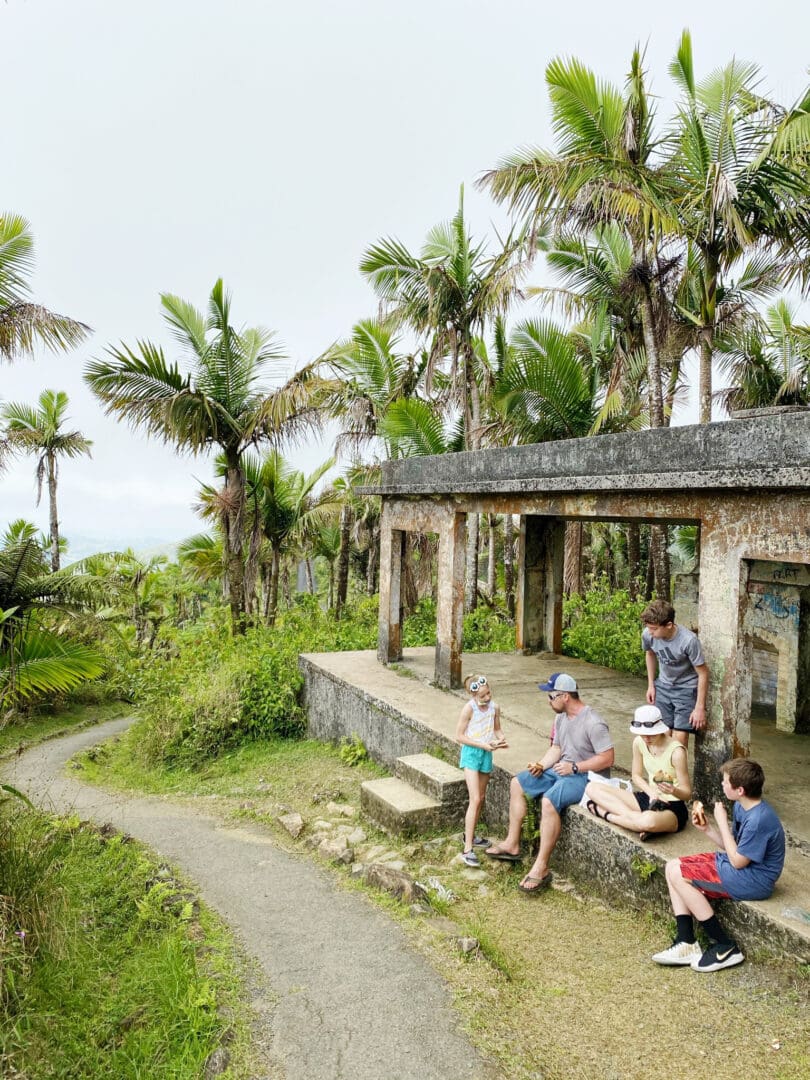 El Yunque Rainforest
Plan an entire day at the El Yunque rainforest. There is so much to do and see! During covid we had to make reservations so definitely reserve your spot! We saw people being turned away who didn't have a reservation. The first part of the day we hiked and we hiked most of the trials from the entrance point. Wear a bathing suit and water shoes. There are many natural pools to cool off in. Make sure to check out Charco Frio and Las Tinajas Falls, which has a rope swing and a rock water slide. Perfect for cooling off after hiking!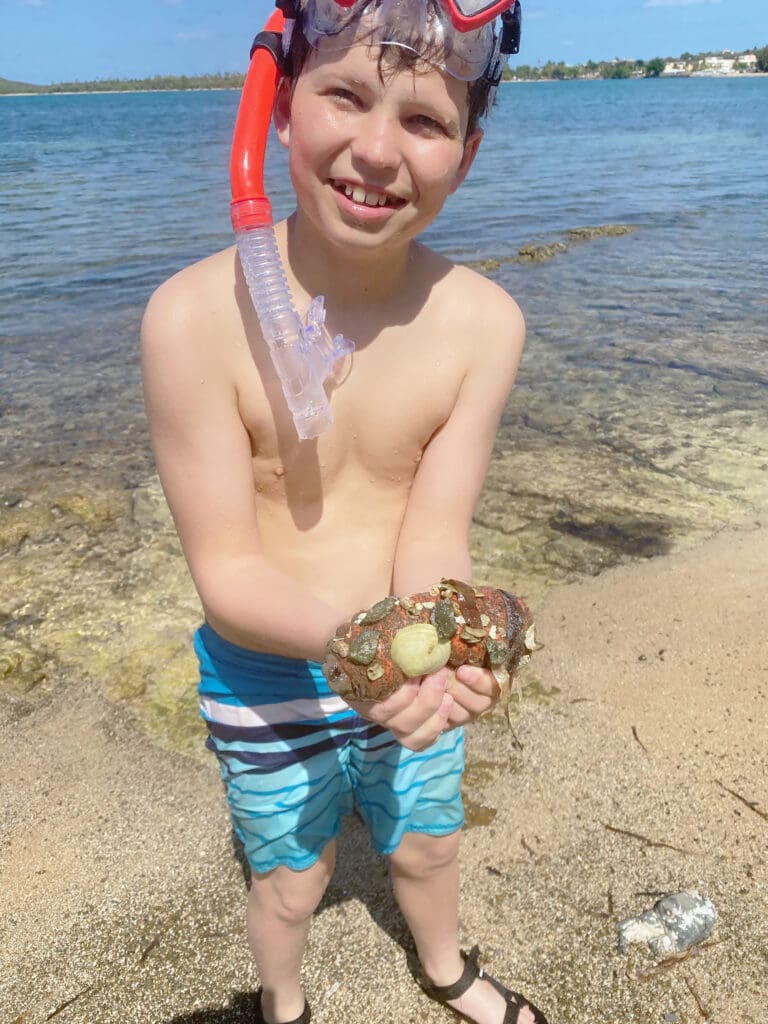 Luquillo/Seven Seas Beach
After a fun-filled day at El Yunque Rainforest, we decided to make it another beach day. We heard you could find some beachfront snorkeling near the Seven Seas Beach, which is a public beach. So we headed out wearing our water shoes and I brought a backpack with water and snacks. And my husband carried a backpack with snorkels and flippers. We actually hiked from Seven Seas Beach over to Playa Escondida Beach and then almost to Playa El Covento Beach before the kids gave out and we set up beach camp on a beach front that was gorgeous and untouched. We felt like we had our own private beach! The kids had fun snorkeling and finding sea creatures. The water was turquoise blue and so gorgeous!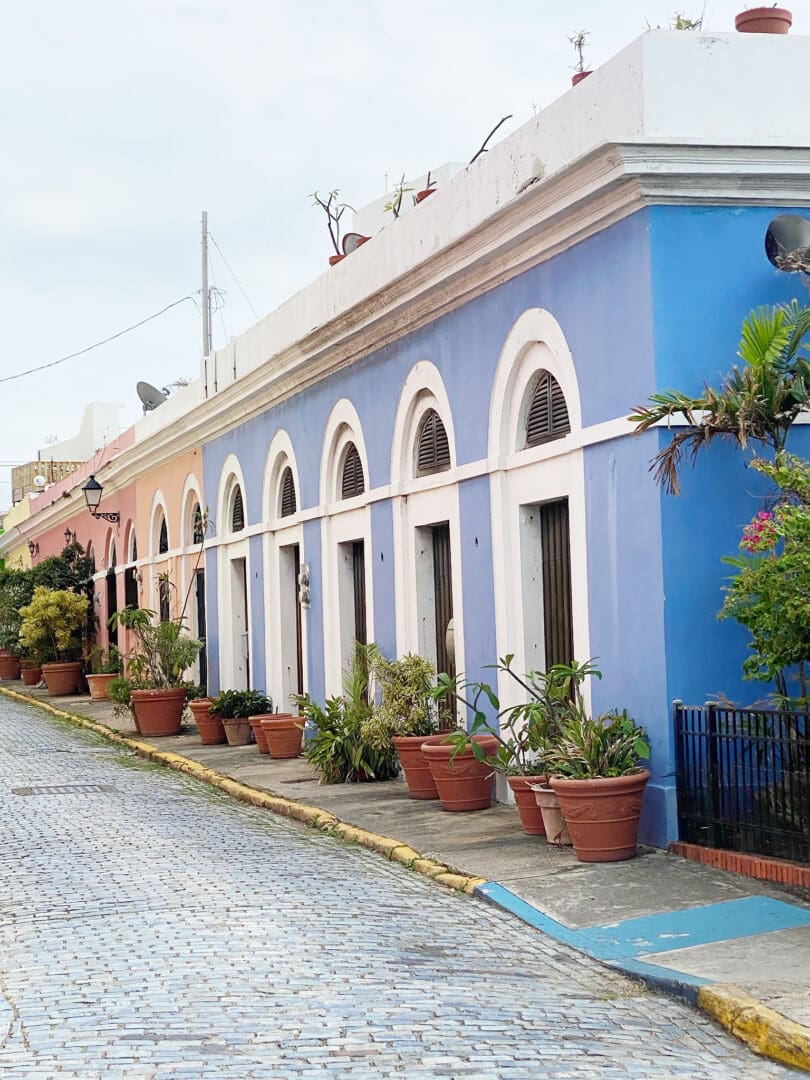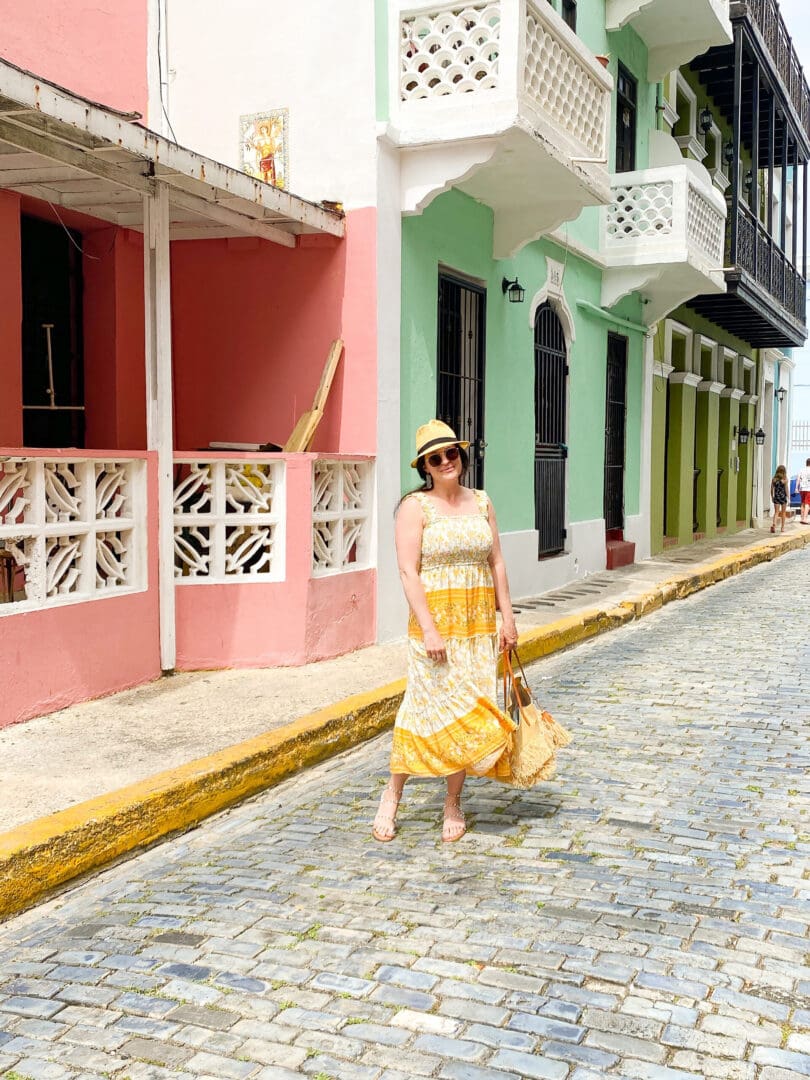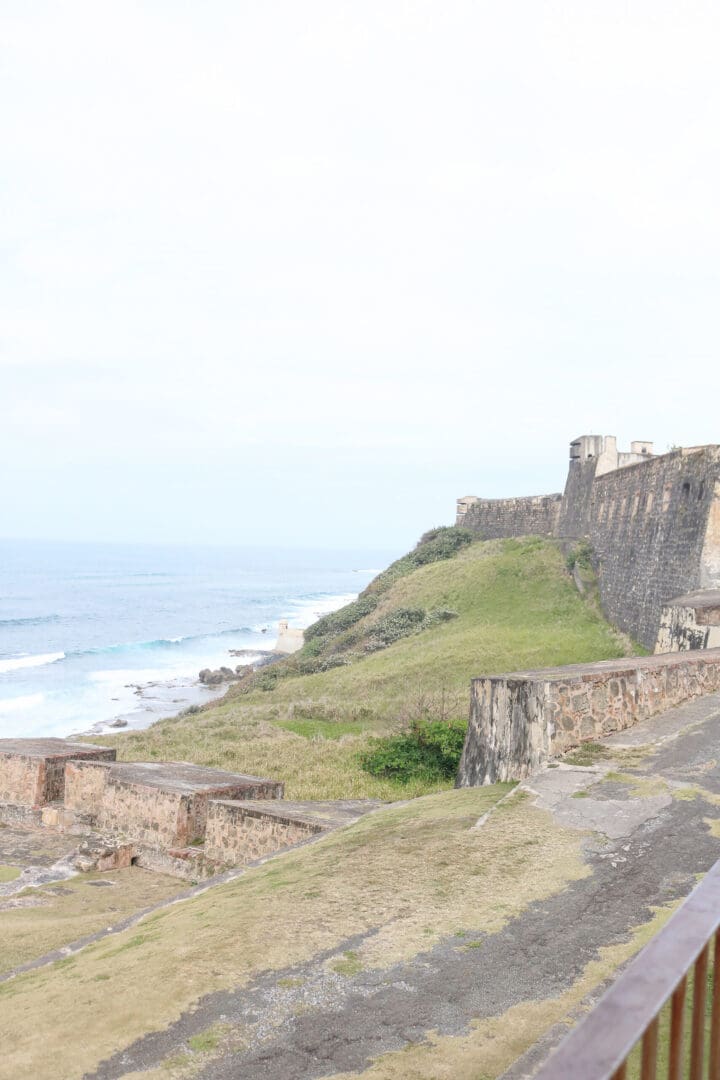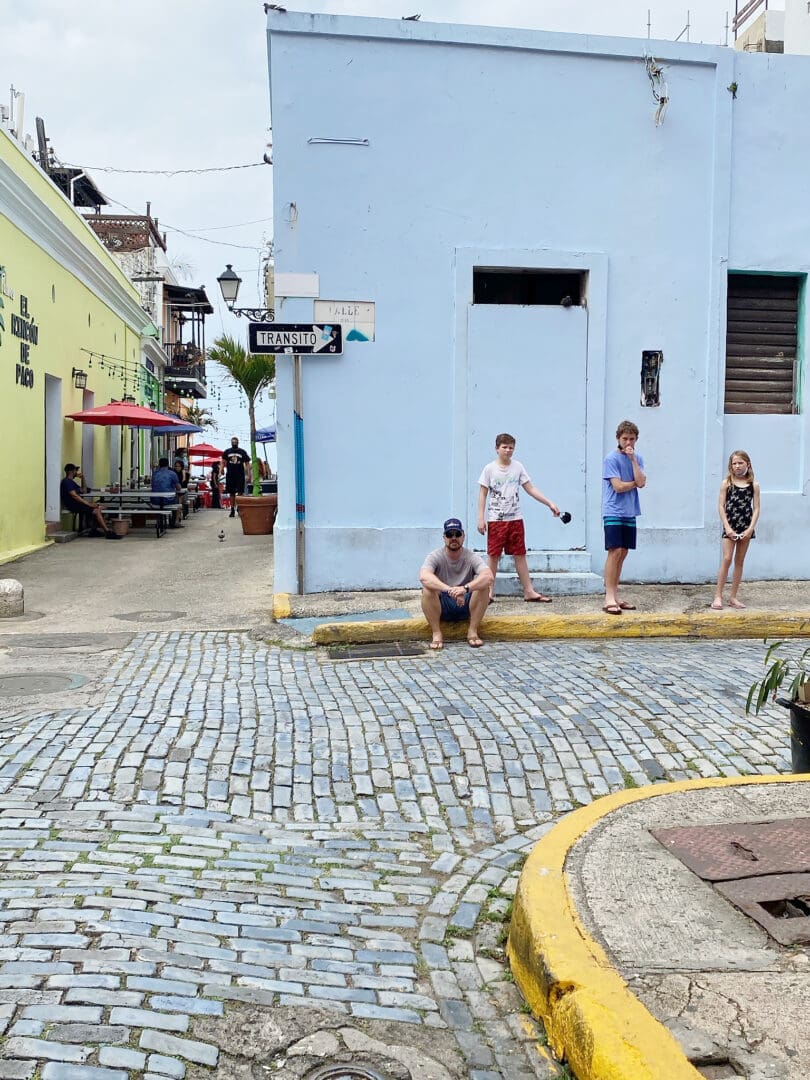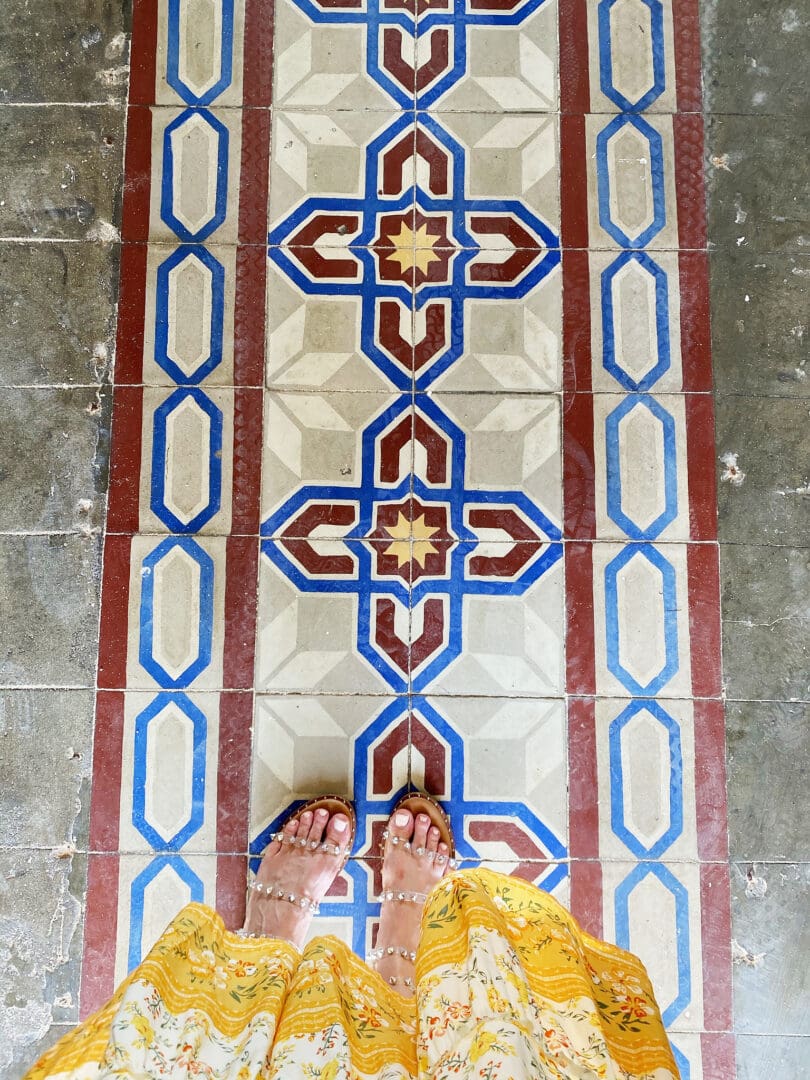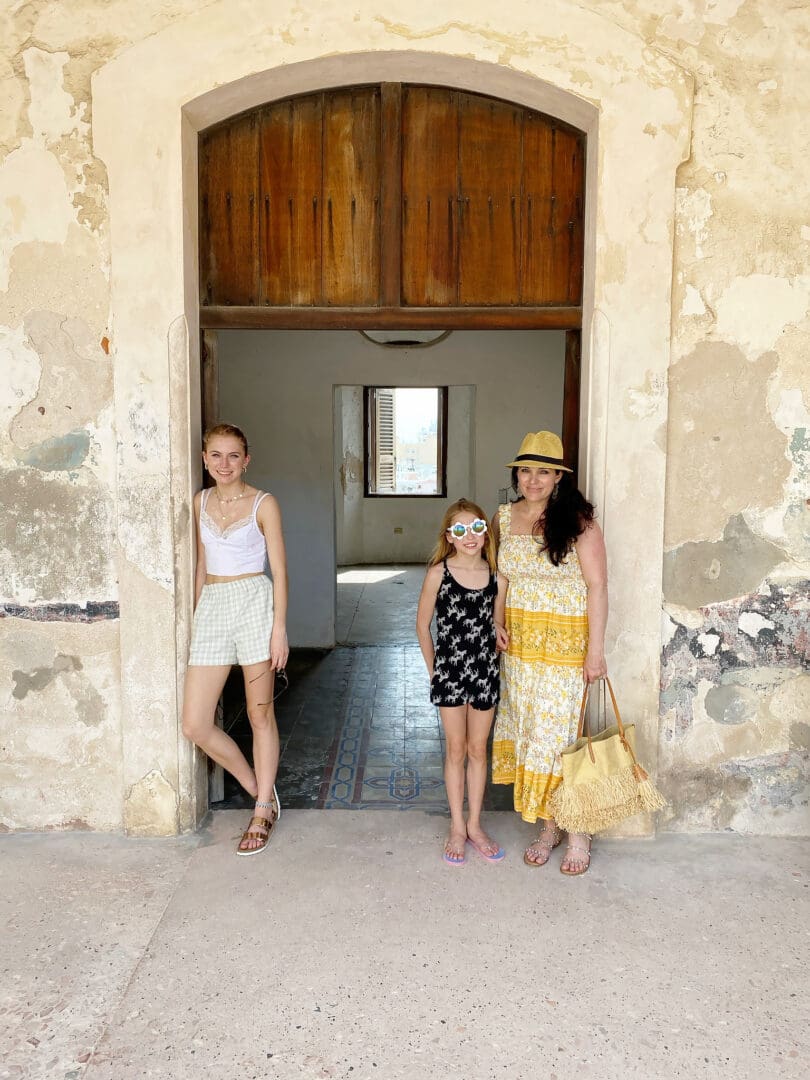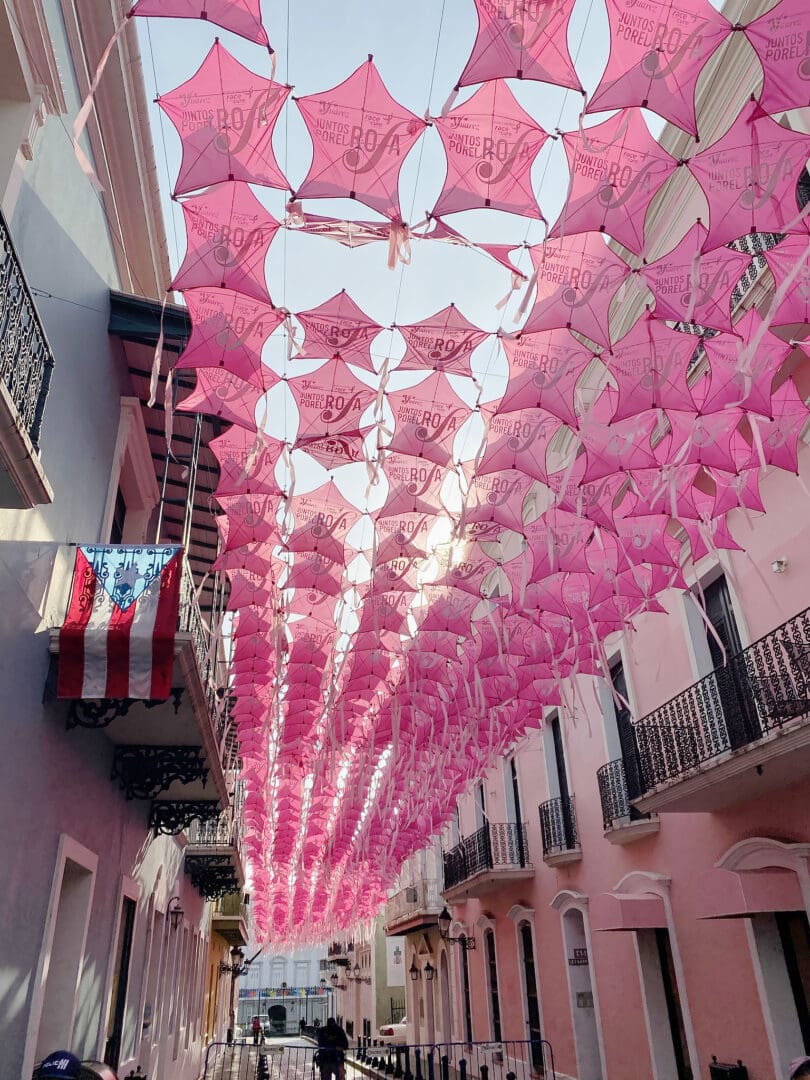 Old San Juan
A trip to Puerto Rico must include a stop into Old San Juan. The historic, colorful charming town has cobblestone streets and buildings dating back to the 16th century. There is so much history! We spent a whole day in Old San Juan exploring the San Felipe del Morro and San Cristobal fortresses. The best way to admire Old San Juan is by foot so make sure you have water and good walking shoes. It gets hot! We tried to cover as many streets as we could and then ended the day eating Puerto Rican food at Raices for dinner.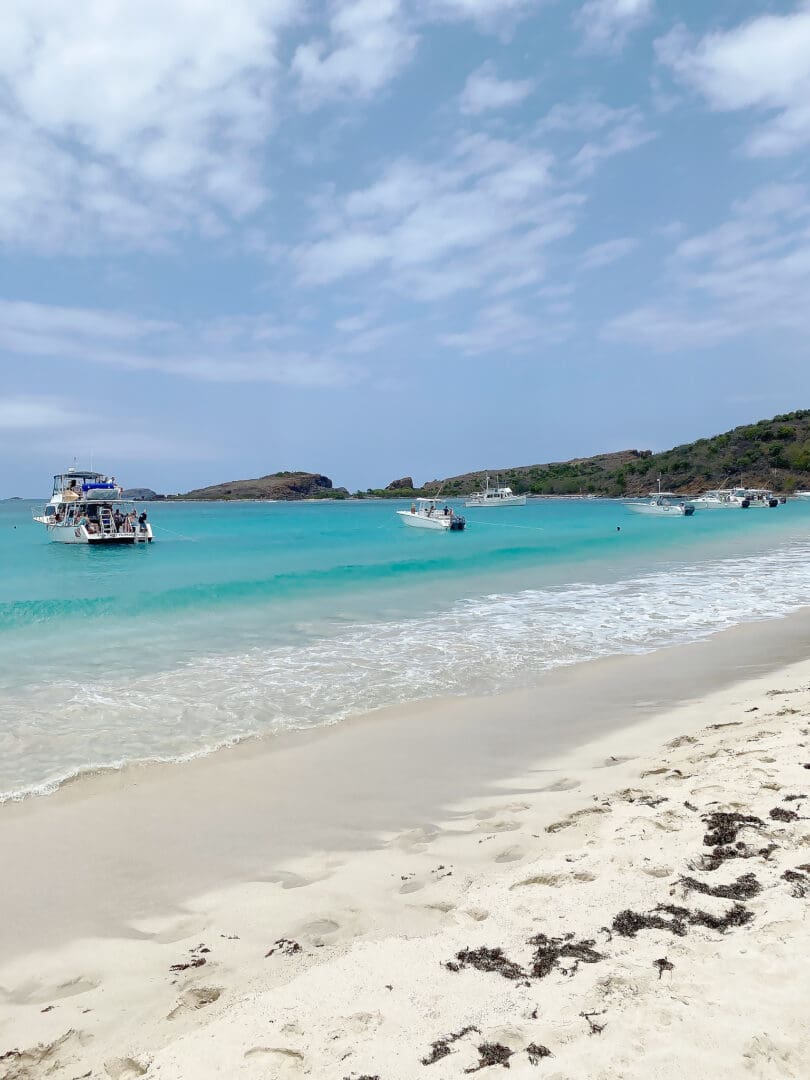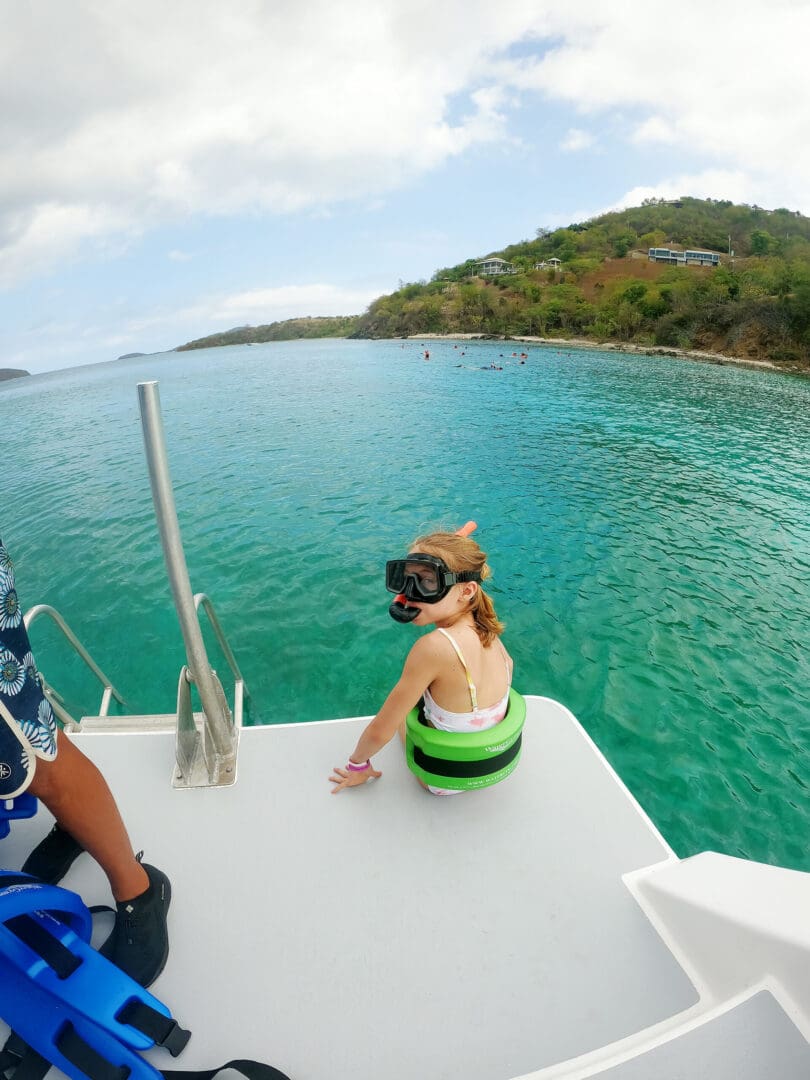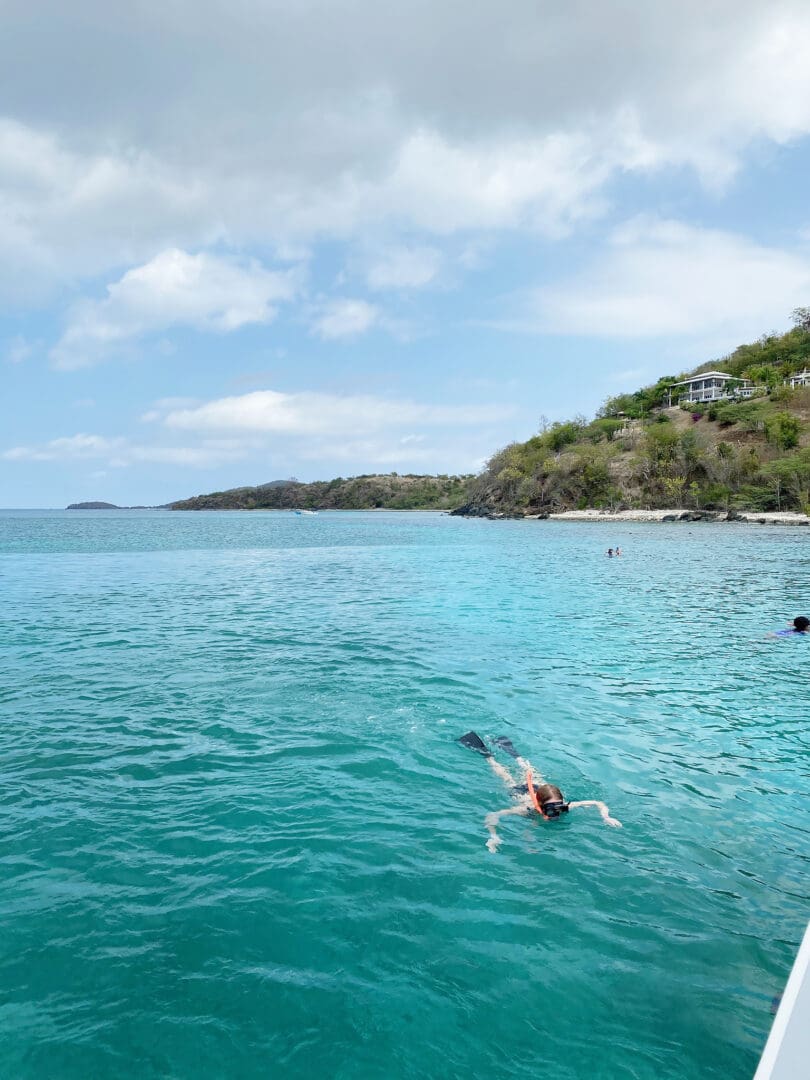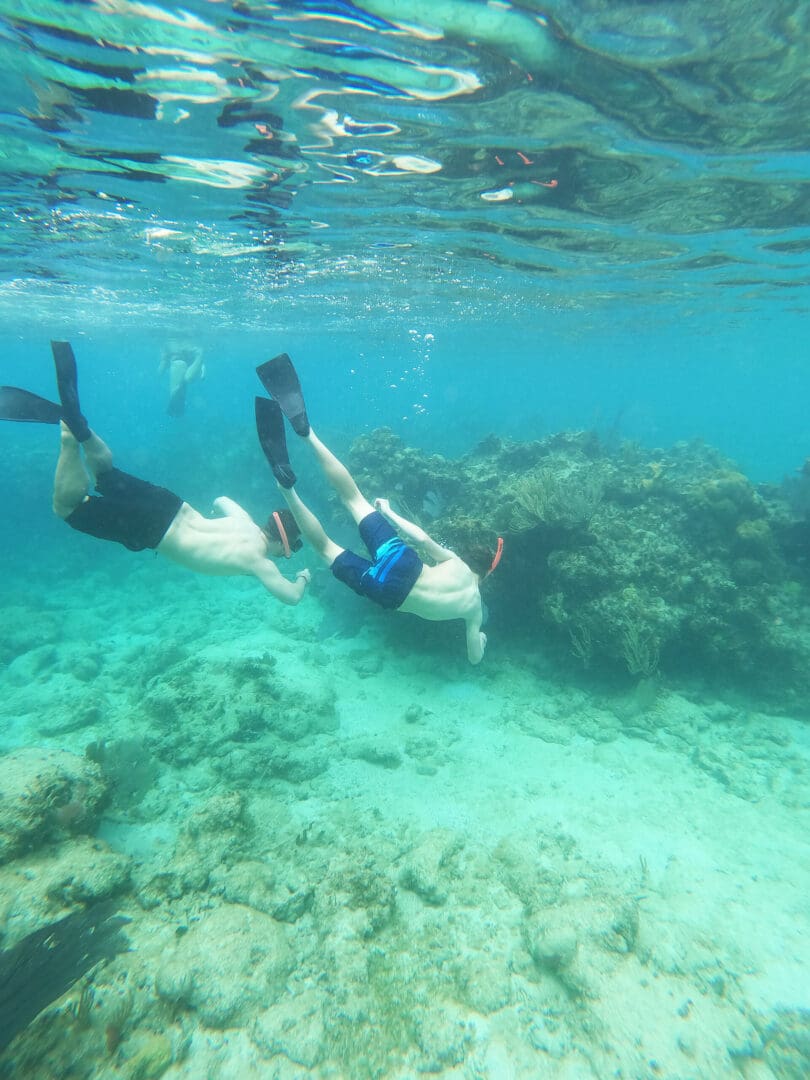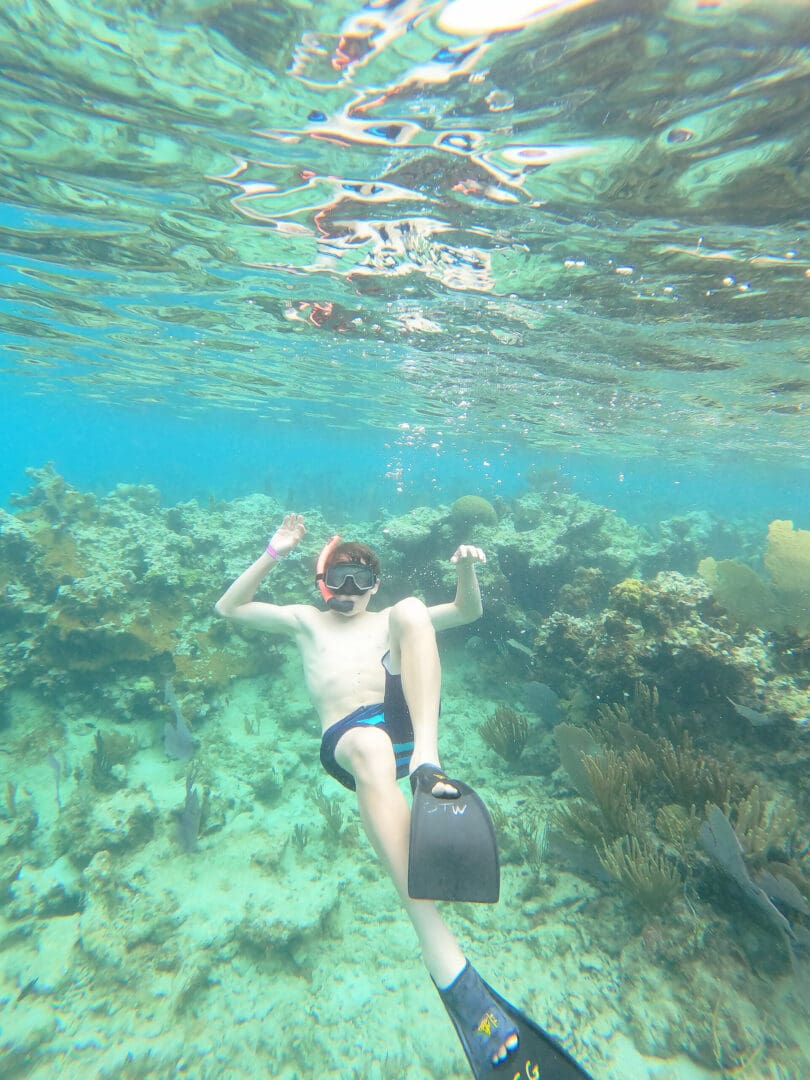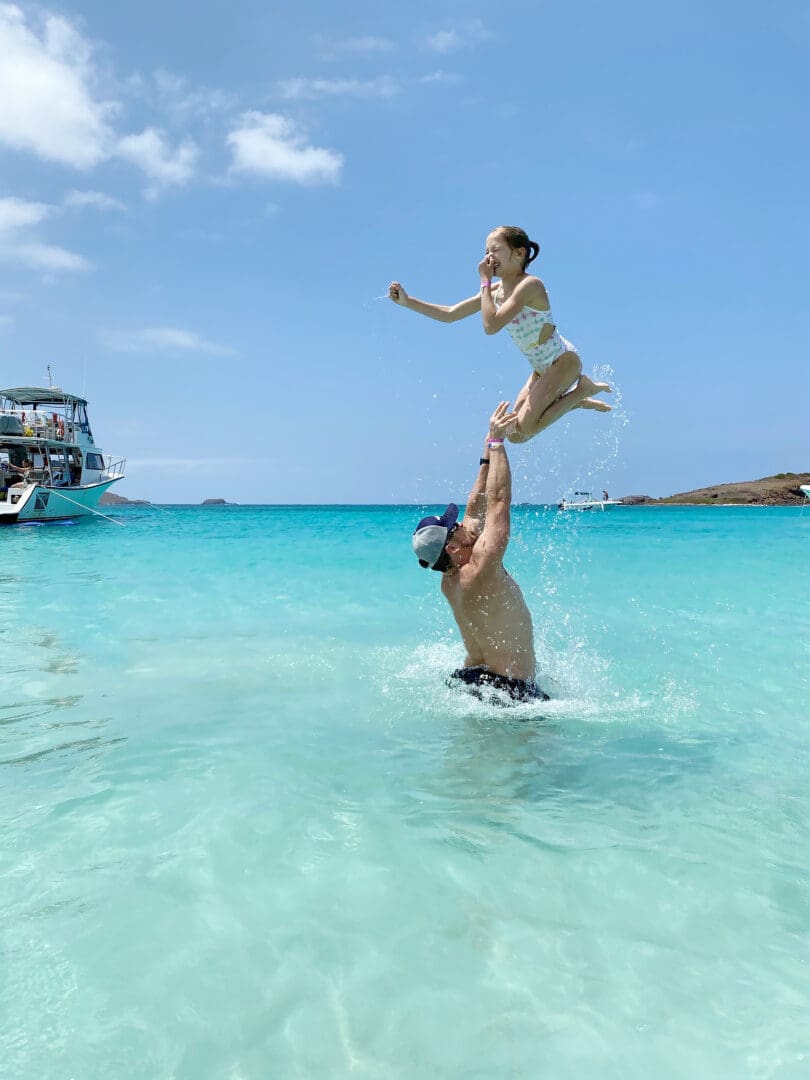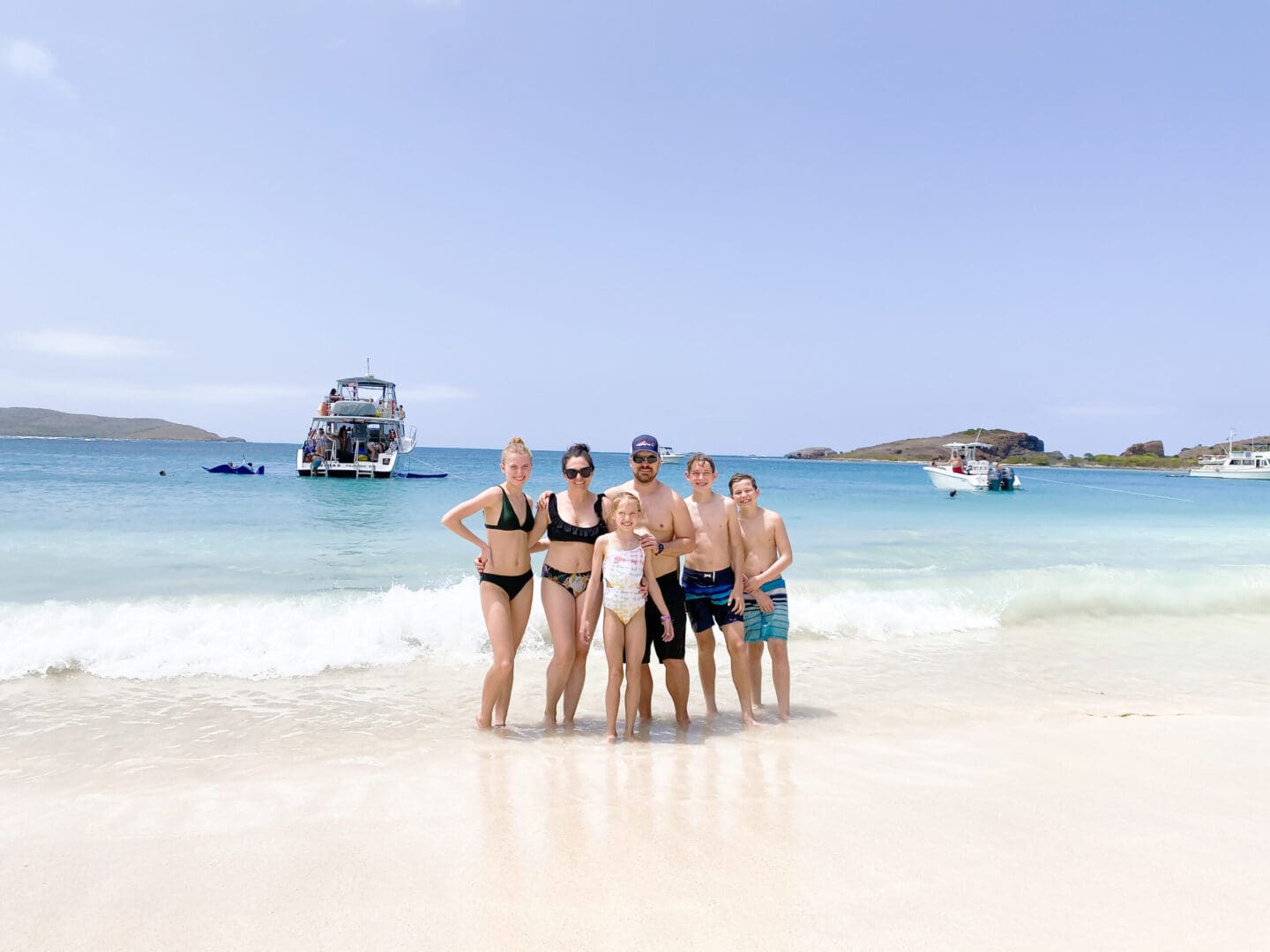 Island of Culebra and Culebrita
On the last day of our trip to Puerto Rico, we chartered a boat and headed over to the island of Culebra and Culebrita. It was by far the best water and beaches. But most importantly the snorkeling was amazing! So much to see, and I wish we were able to snorkel the entire day! Culebra is known for snorkeling. There is a whole coral reef right off Tamarindo Beach. The water is very clear and it was really easy for children. This was the first time my kids did "real" snorkeling. They were nervous at first but because it was shallow waters, they loved it! This was definitely a must do!