Quick and Easy 10- Minute DIY White Washed Terra Cotta Pots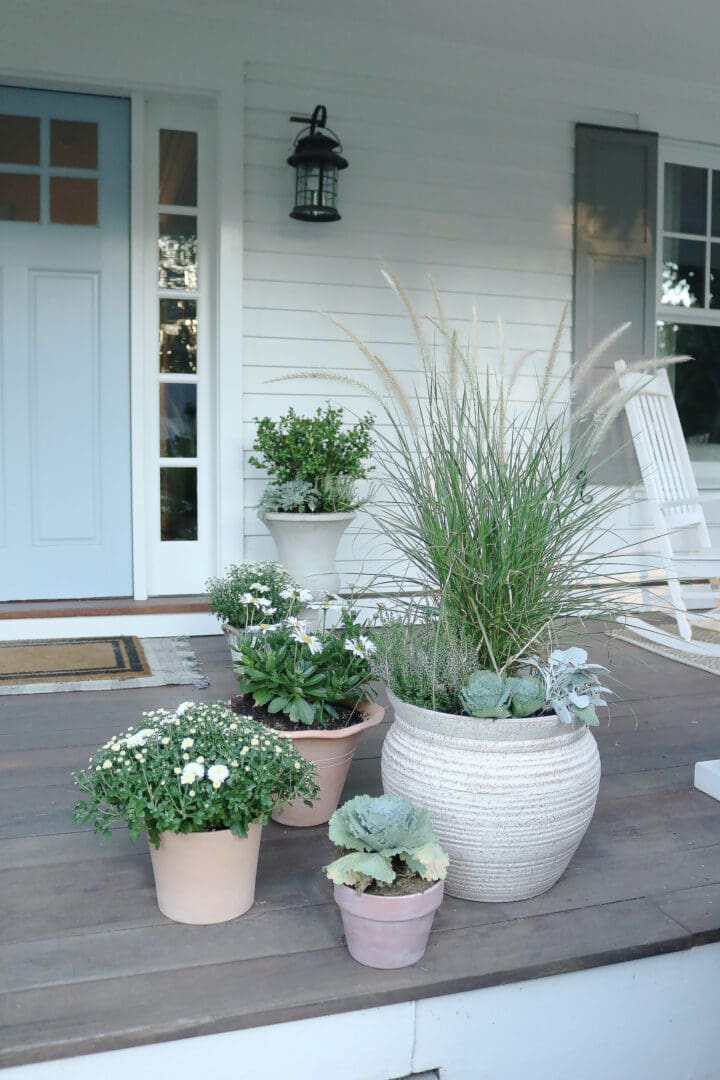 Recently, I changed out my summer plants for fall plants, and I love the natural elements and neutral earth-tone colors from my plants down to my pots. Terra cotta pots are wonderful pots to use to bring in that natural and rustic look to your Fall porch decor. These pots are made with baked clay, which allows for the air and water to easily pass through the wall of the pot. But I love the look of aged, worn terra cotta pots. The ones that have that aged look are expensive! So taking cheap brand-new (or thrifted) bright orange pots and transform to white washed terra cotta pots is so easy and budget friendly!
Here are some similar posts to check out: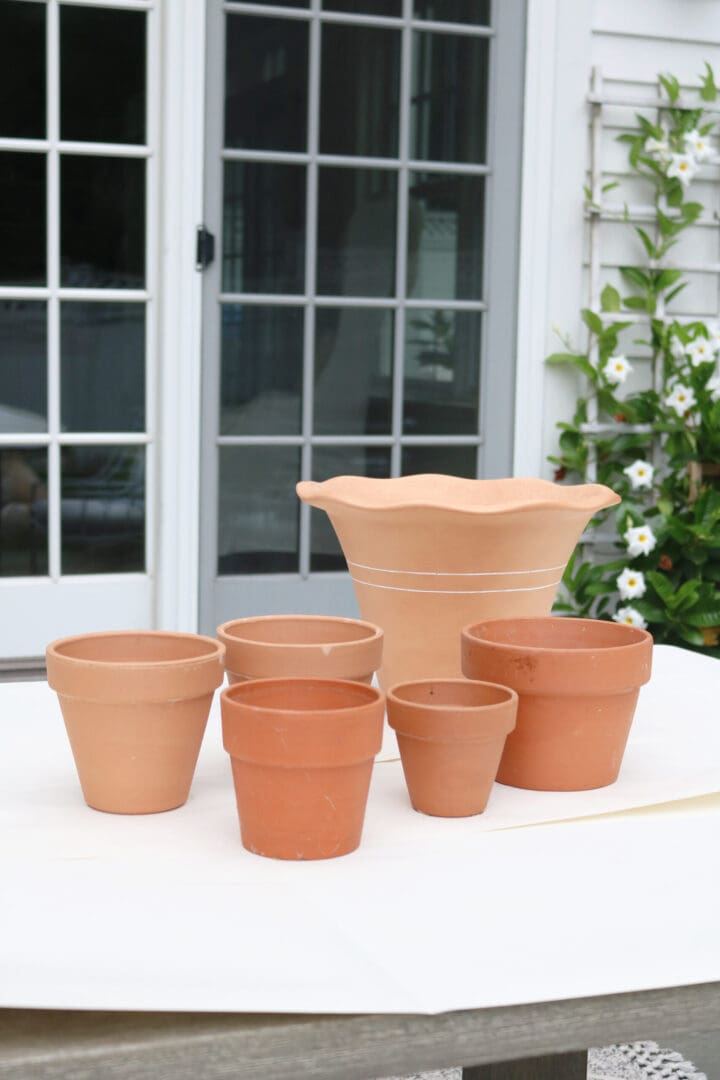 This DIY white washed terra cotta pots is so easy and quick. It require minimal supplies–just old white paint, water, paint brush or old rag, and paper towels or also an old rag.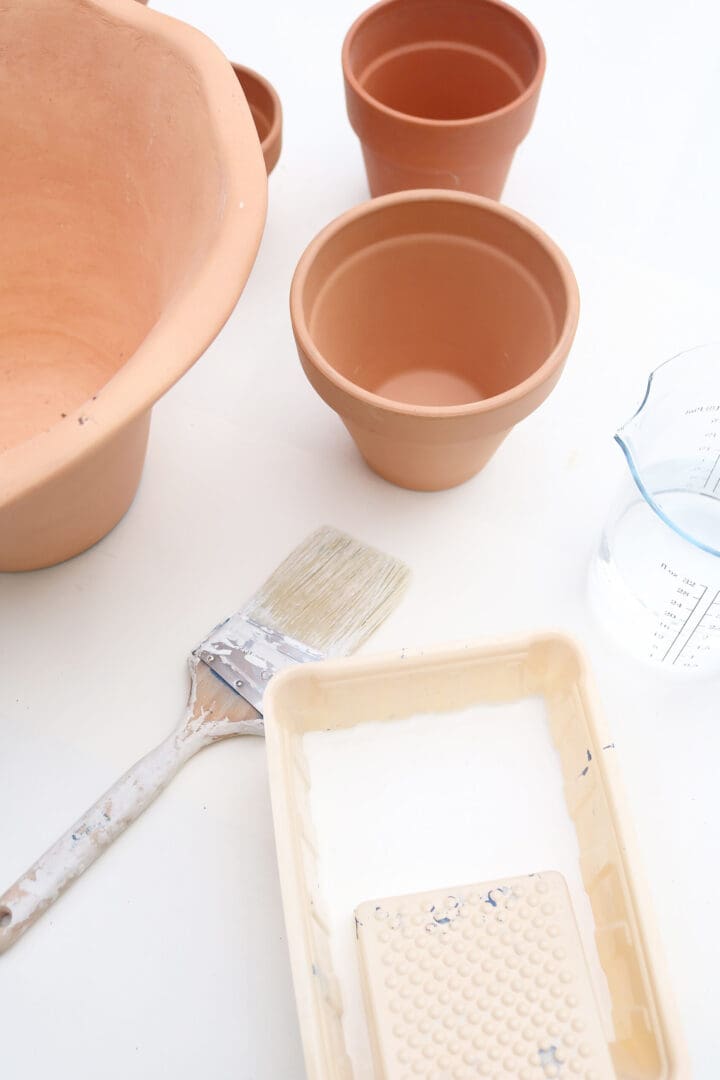 I had a small painting tray and poured just a little bit of paint in it, and then added about large cup of water. The more paint you add, the more whitewashed the terra cotta pots will look. Take you paintbrush and mix the paint and water together. There really instead a perfect amount for both to mix. It really comes to your preference of how you want your terra cotta pots to look. I wanted mine to have minimal white washed look so my white paint mixture was watered down quite a bit.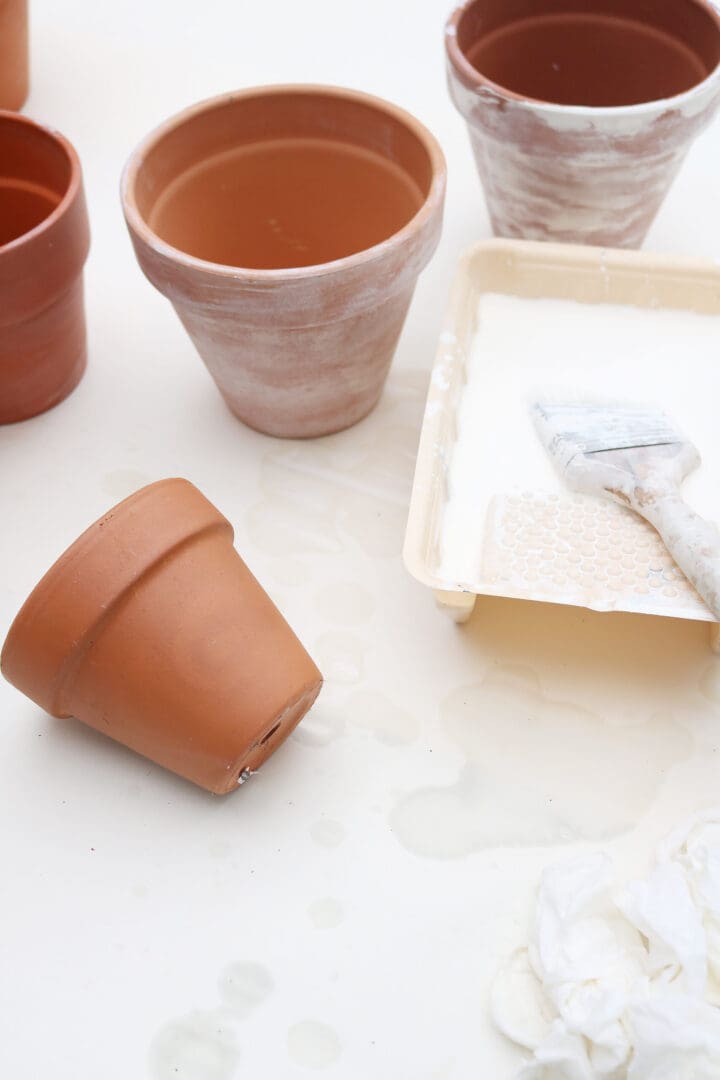 Start by experiencing with one side of the pot. Brush on your paint mixture. Then take a paper towel or old rag and wipe it off. The longer you let it absorb into the pot the more white it will look. So I played around with each pot, some leaving it on a little bit and others immediately wiping it off. You can see the two different effects of the pots below. The first one I let it sit on for longer and the bottom photo, I immediately wiped it off.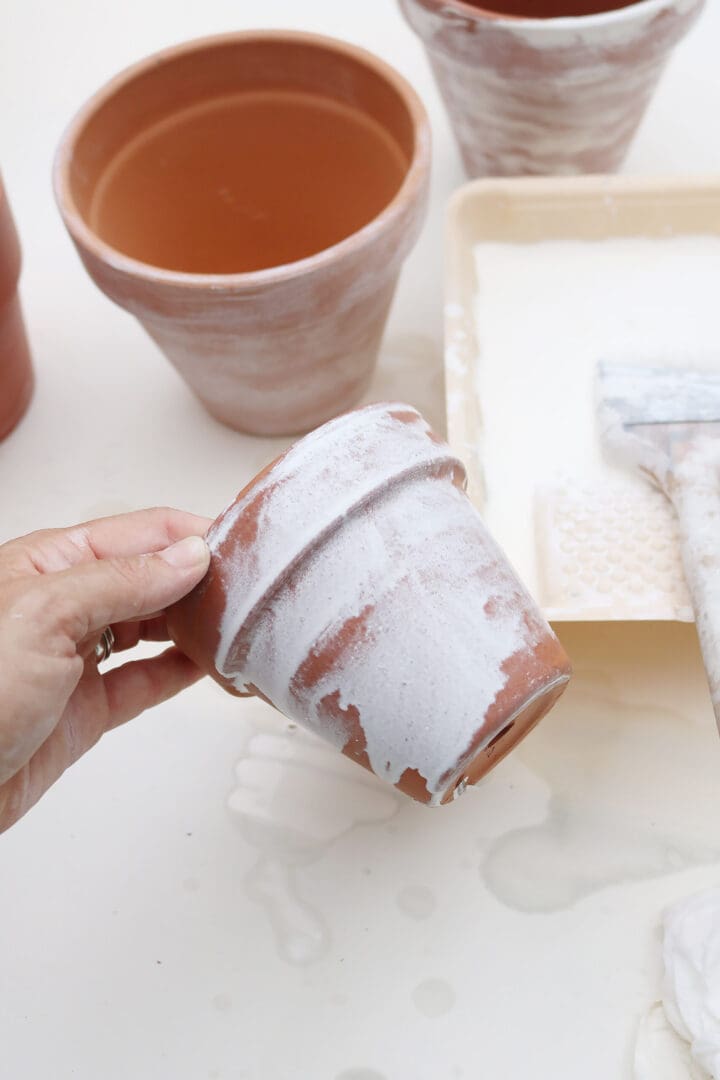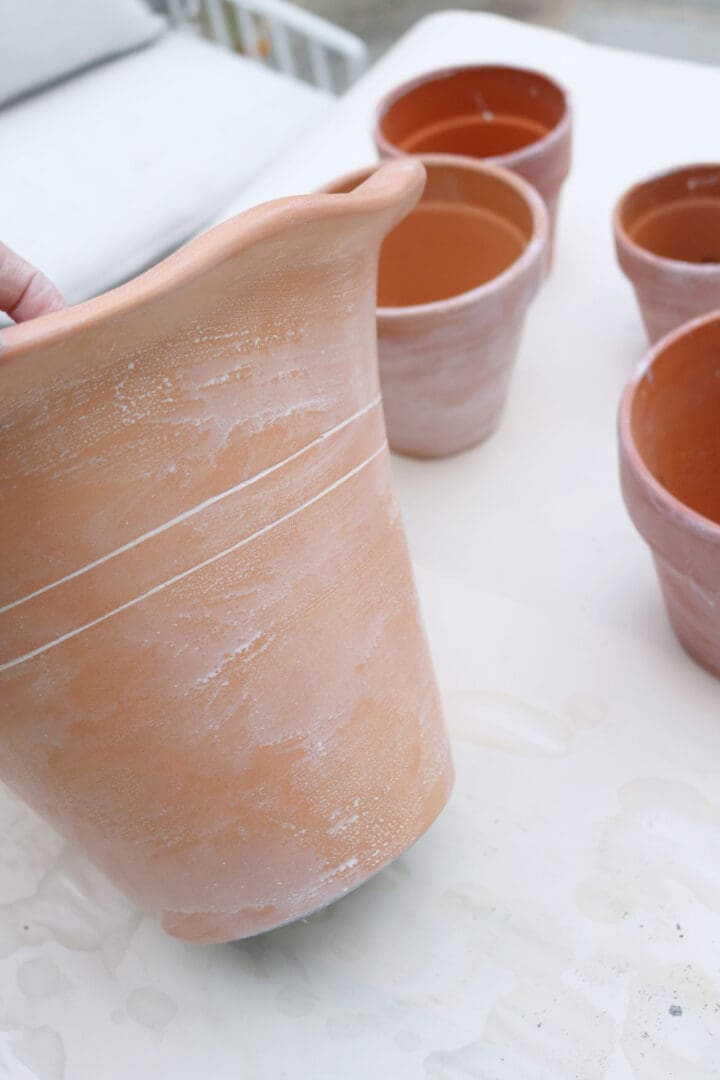 Overall I love how the pots turned out! Each one a little different, but each one still has a similar look.
Make sure to check out my IGTV video on DIY White Washed Terra Cotta Pots . Please like, comment and follow!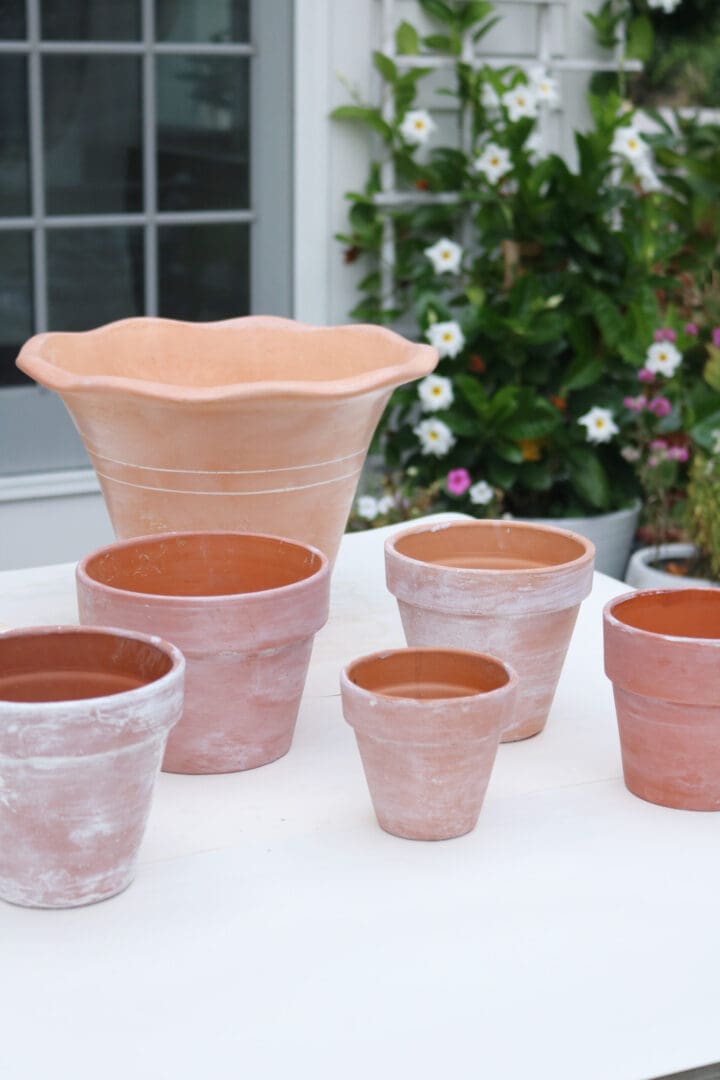 I paired my white washed terra cotta pots with other distress posts and I love how it all ties together! I'm porch is ready for pumpkins in a couple more weeks!