Make your Home cozy with these Budget-Friendly Fall Home Decor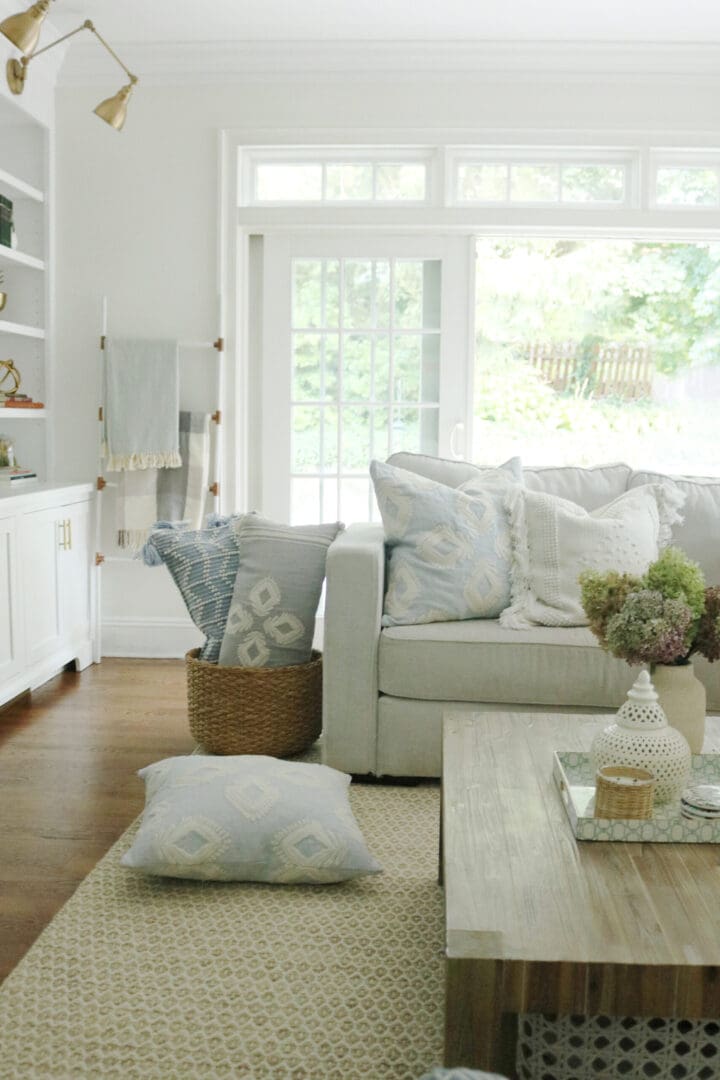 Crisp cool air and the color of leaves changing ignites the need to make a home cozy, comfy and with the smell of pumpkin spice burning from a candle. To bring an autumn look to your home does not need to be a big project. Simple, budget friendly fall home decor can drastically change the look of a room and give that cozy look.
I like my home decor to have a neutral look of whites, grays and beige and then I add pops of color for seasonal and holiday changes.
Check out these fall home decor posts:
A good resource for budget-friendly fall home decor is Walmart. I listed some of my favorite, current fall home decor from Walmart below. They carry many great items that are a fraction of the price from most furniture stores.
Here are some other ways to bring in fall home decor that is budget friendly and easily to implement. Many of the items can probably be found around your house.
1. Add a fall color pillow to your sofa or chair—so easy to do! Adding moody colors of mustard yellow, emerald green, blacks, or burgundy will give that autumn look
2. Throw a wool throw blanket over your sofa— bring out those cozy throw blankets! I love plaid ones, and like to throw them over my sofa or drape over a chair.
3. Candles and Lanterns— give off the warmth by burning candles. I love to pick up a pumpkin spice one or a balsam fir. They both have that cozy on a cold night aroma.
4. Dried flowers in a vase—I love the look of dried flowers in a vase. There are so many beautiful ones and you don't have to water them! But you can make some really beautiful arrangements. Check out my post on dried flower arrangements that also have online resources: