From Summer to Fall, Creating a Seasonal Console Table that Can be Changed Every Season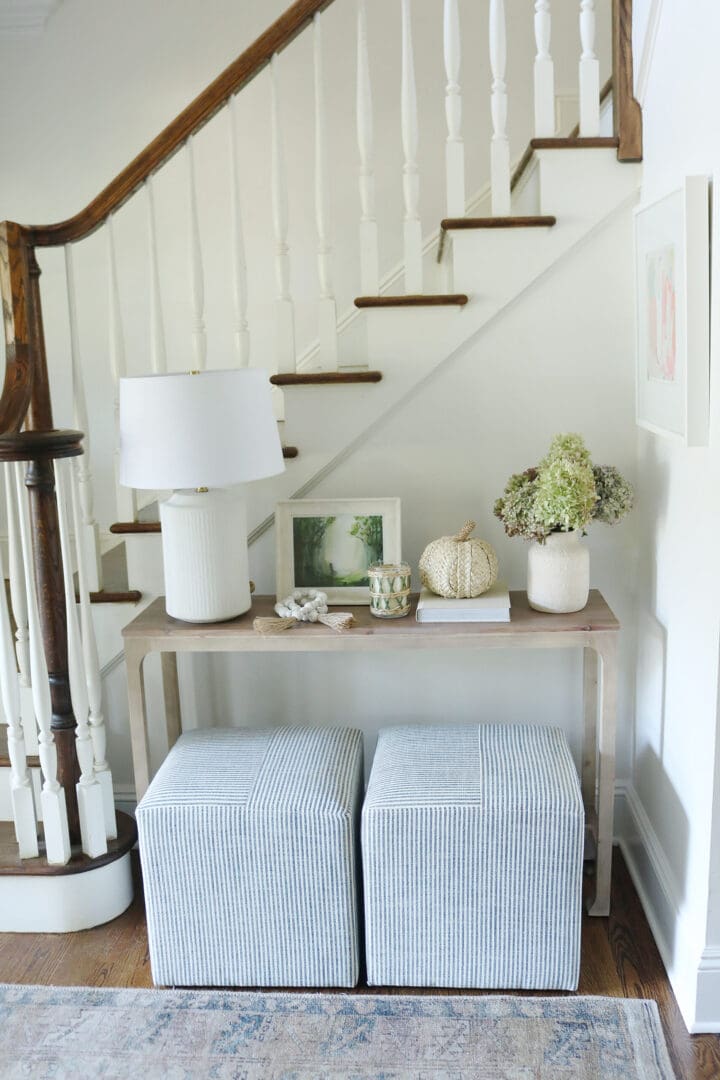 If you ever come to my house, you may notice that my front entryway always seems to change. I move and shift furniture around in my house all the time to keep the area adaptable to the season. I will switch out rugs, lamps, pictures and even console tables. It may sound crazy, but it works! I love a fresh, bright entryway for the spring and summer months. When fall comes around, I love my entryway to be neutral so I can simple add holiday decorations for the coming months. Having a seasonal console table adds personality and charm that is cozy and inviting to your guests.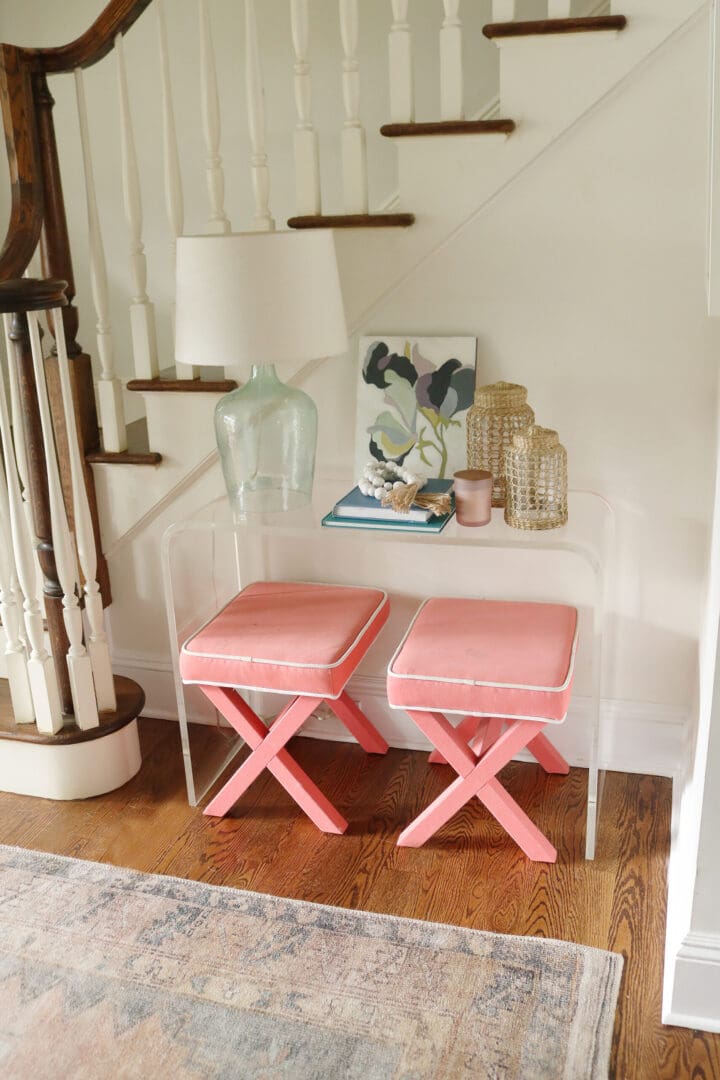 This was how our entryway looked throughout spring and summer. I love the airy, bright style! Fresh flowers would fill the rattan glass jars on a weekly basis. I would pick flowers from my garden of lilacs to azaleas, rhododendrons, daisies to hydrangeas. I love all the warm flowers! But when fall came around, I knew I needed to shift the look of my entry to neutral colors. So, I played musical furniture in my house and moved furniture around.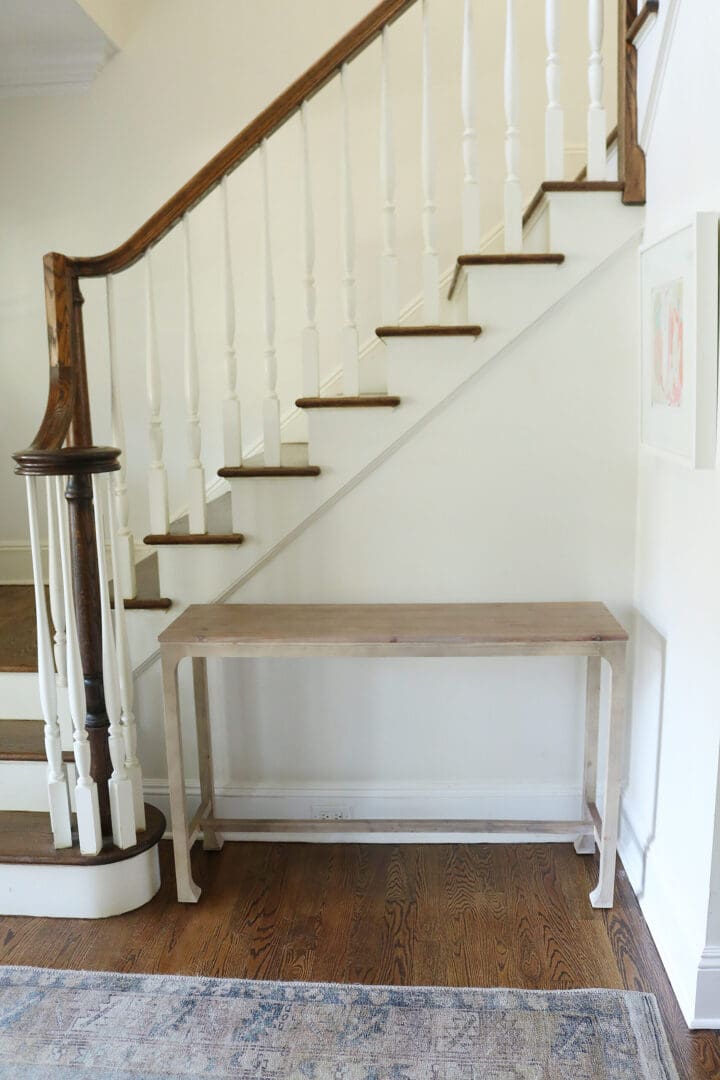 I brought down the whitewash console table from the upstairs and replaced the acrylic console table. When styling a console table, I like to do one side with a tall item like a lamp or a vase of flowers. Then the other side I like to do a grouping of three items. So in this case, a smaller vase of flowers, book and candle.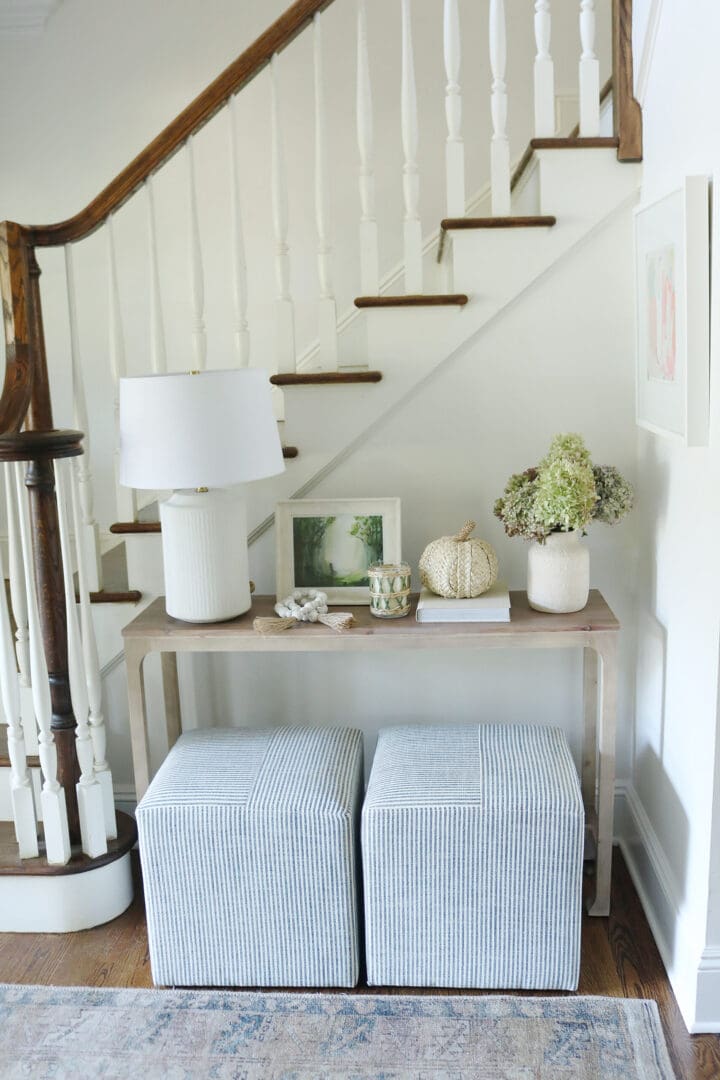 Then to finish off the decorating by adding a frame photo or painting behind the grouping. And when it's the holidays, all you have to do is just add a few decorative items to your seasonal console table.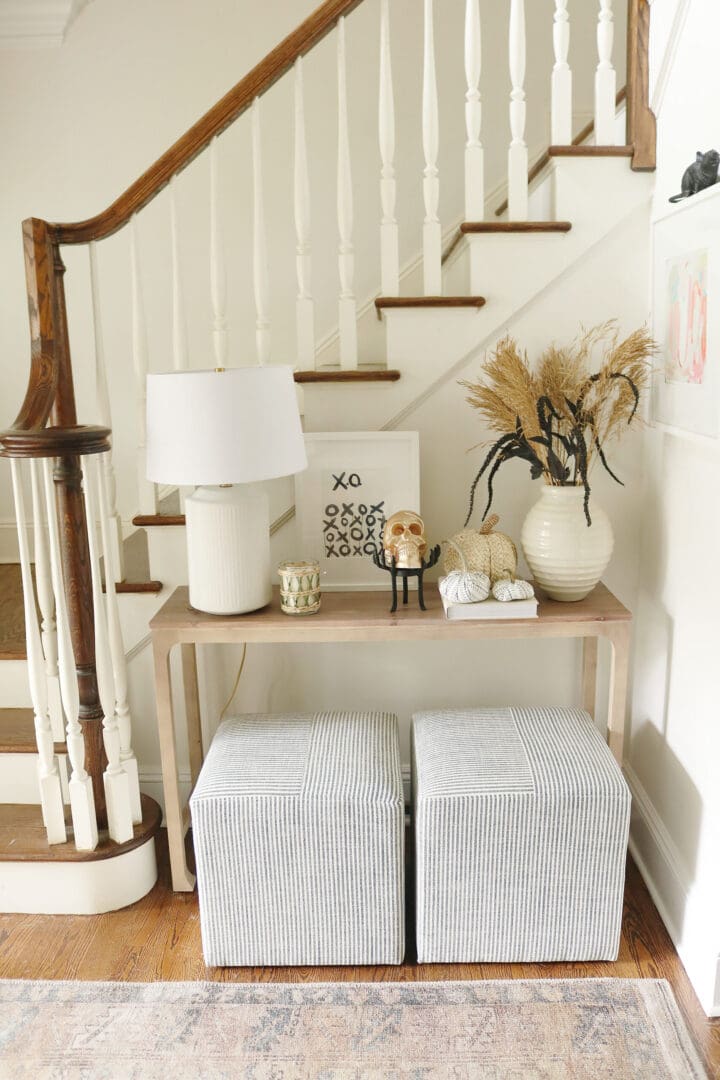 For Halloween, I switched out a few items from my fall seasonal console table to have a more Halloween theme. For Thanksgiving, I will add few more pumpkins items. By Christmas it will look completely different! But I will most likely keep the neutral lamp.
Make sure to check out my Instagram reel to see how I switched up my seasonal console table!
Check out other Home Decor Posts: