DIY Wooden Bead Fall Wreath with Dried and Faux Flowers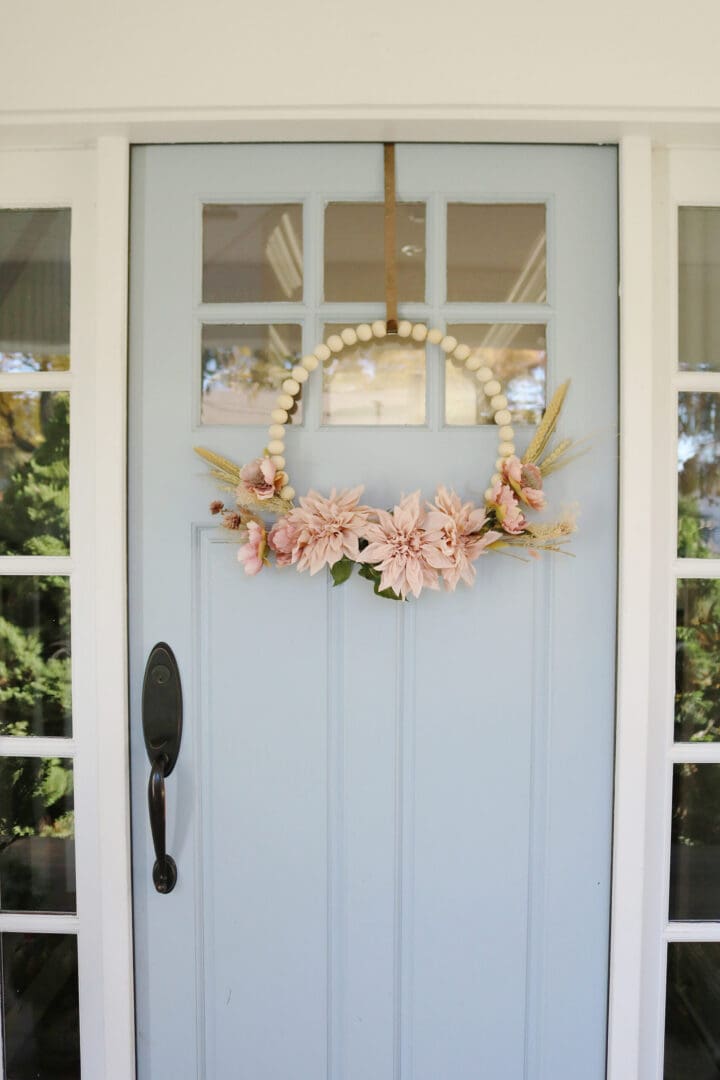 I feel like everyone I know jumps from Halloween straight to Christmas, but I LOVE Thanksgiving. I love how it is focused around gratitude, thanks, gathering and family. It's a time to focus on what really matters in life. I love that it falls in a season of change, color and beauty. So, while everyone is enjoying their faux light-up Christmas trees, I am enjoying the home decor of pumpkin spice, harvest wheat, and muted colors. I recently posted a picture of our fall porch decor, and asked my followers whether I should add a wreath or not. The top answer I received was to add a wreath. I couldn't find any fall wreaths that I wanted to buy, so I decided to make one. I have seen in the past wooden bead fall wreaths, but I wasn't sure where to buy one. So I decided I'd make a wooden bead fall wreath, and I really love the results!
Before we jump to the DIY, check out these other Thanksgiving posts:
DIY Wooden Bead Fall Wreath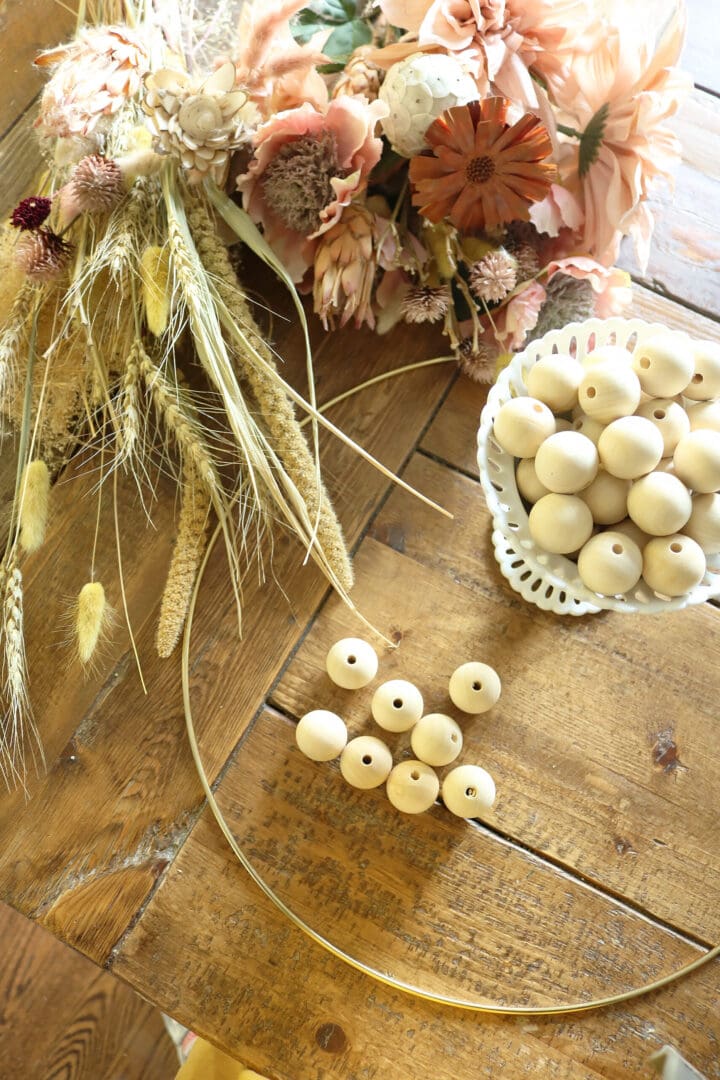 Supplies: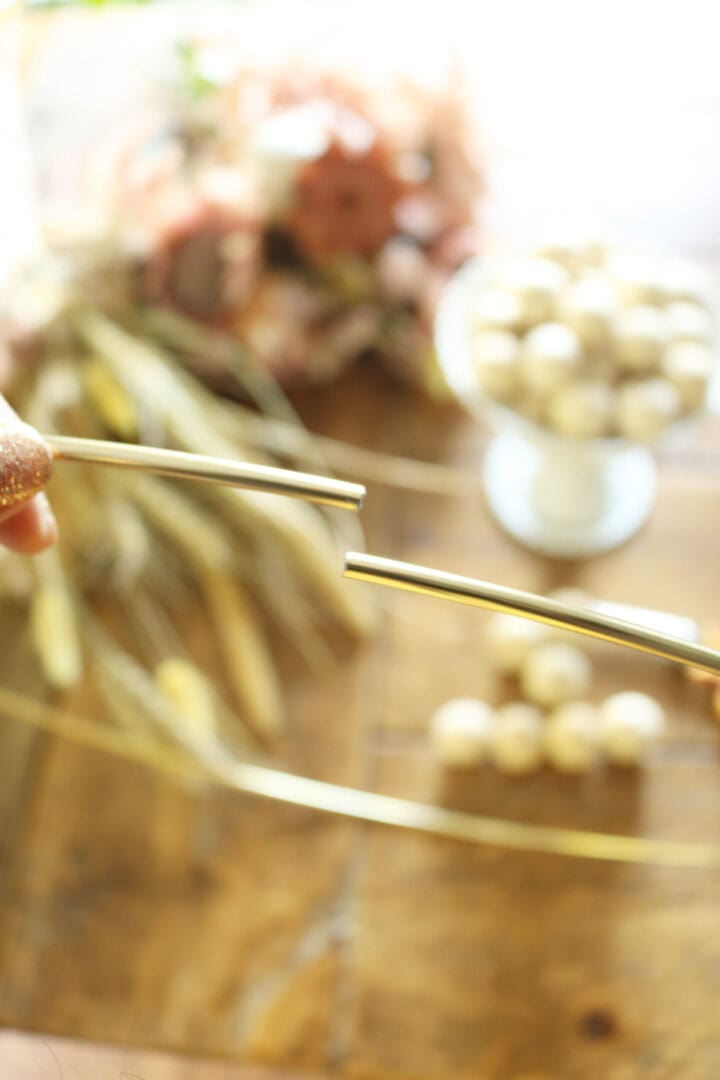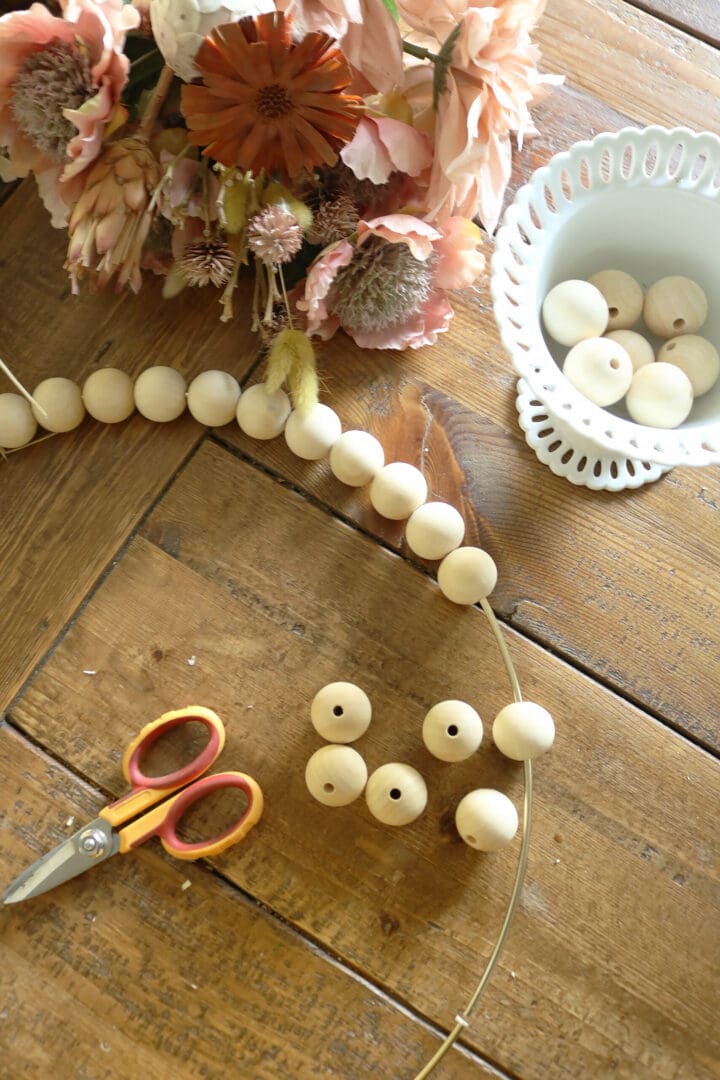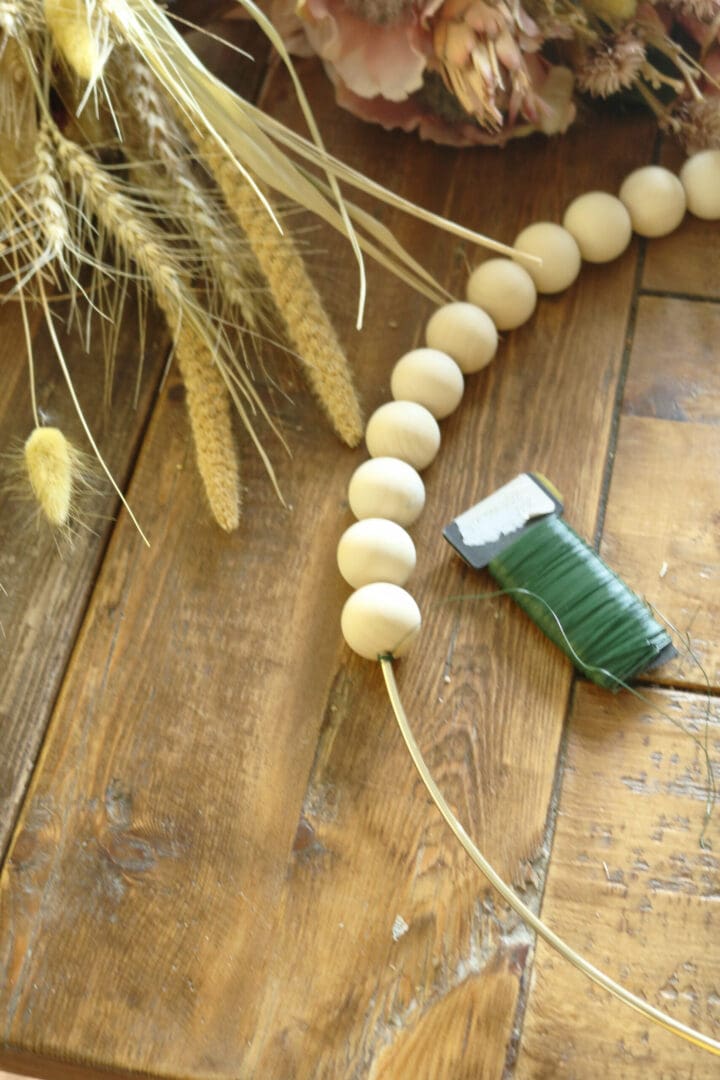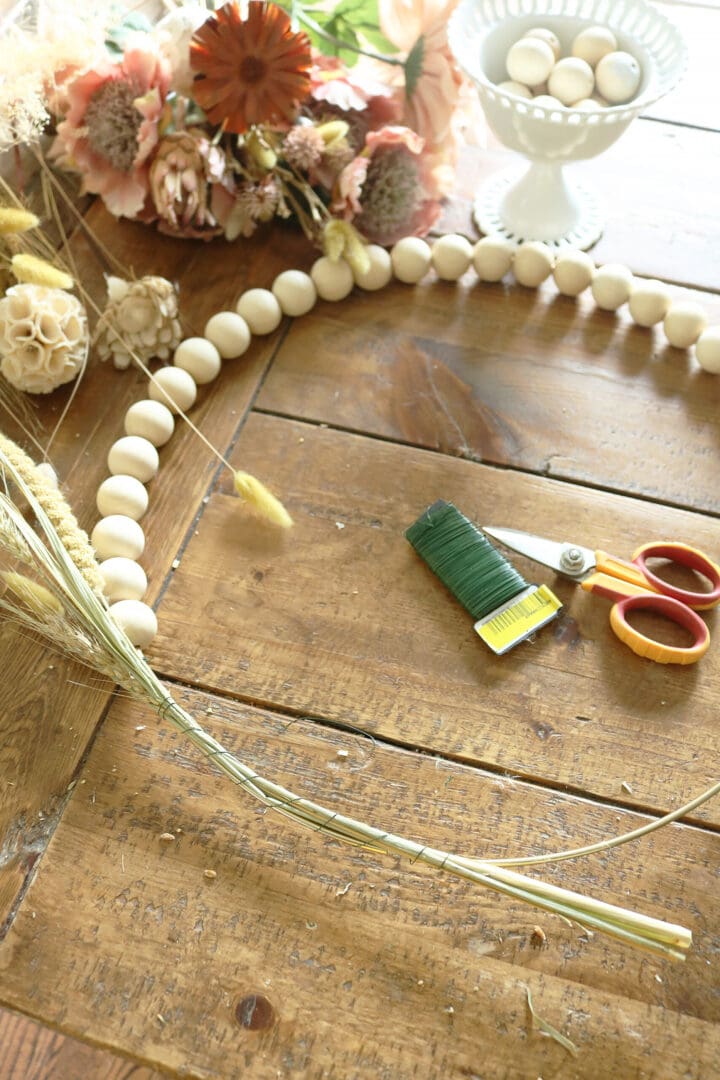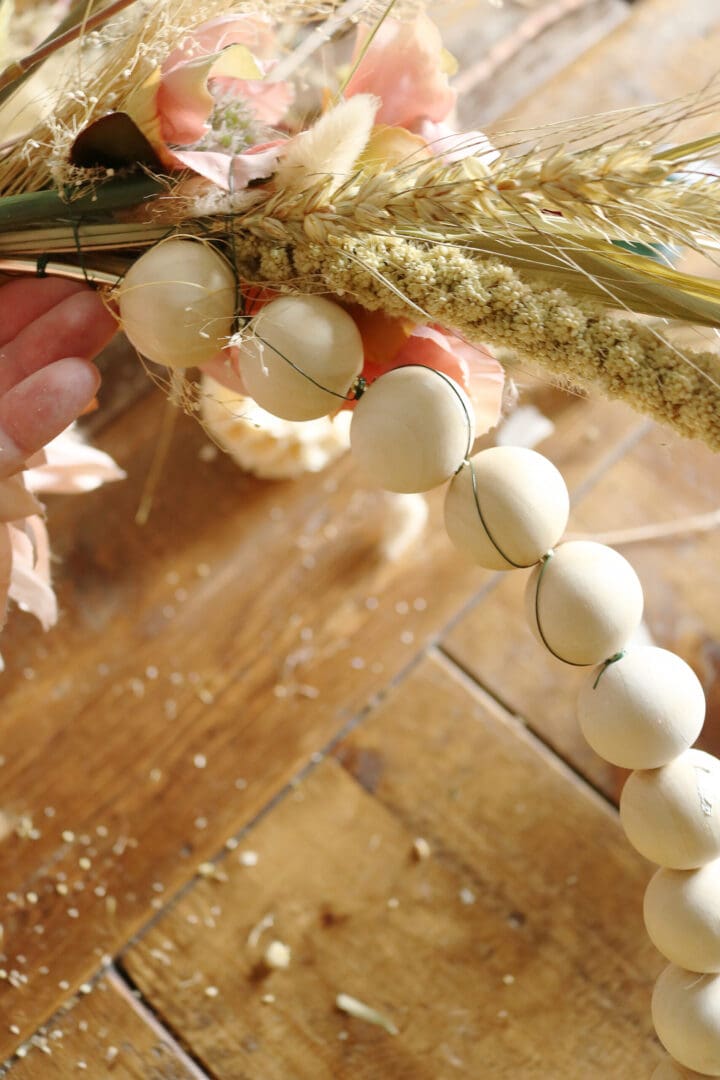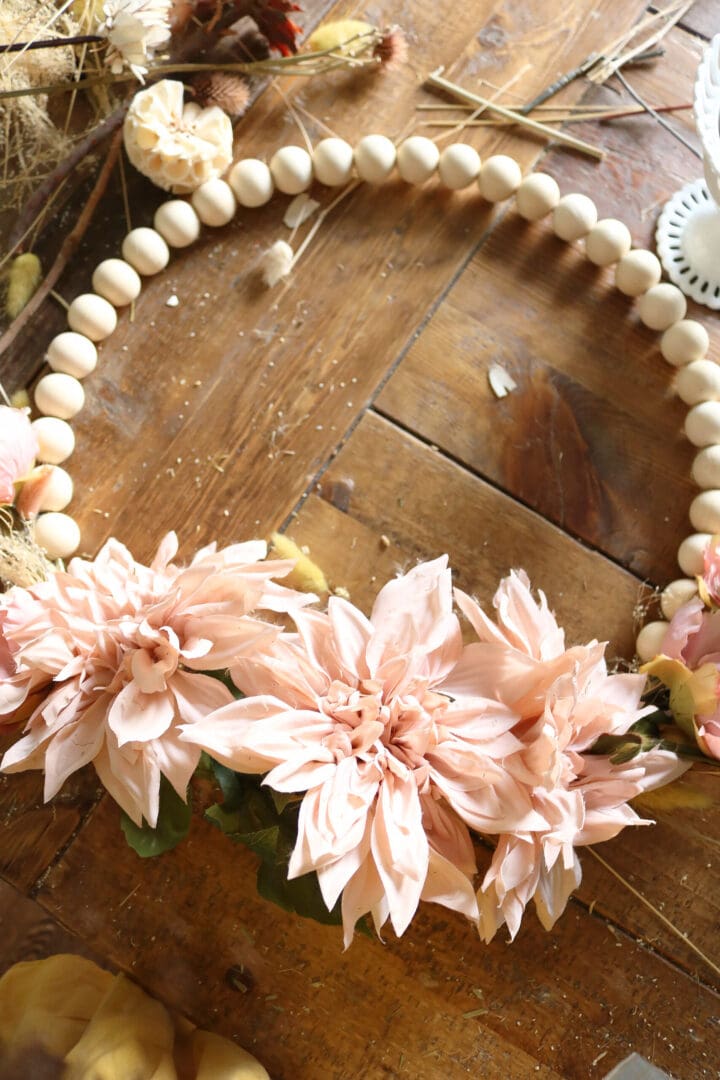 Instructions:
Take the thick hoop and find where it is soldered together, then take your wire cutters and cut it. You may need to bend it a bet and work the wire to break it.
Thread the wooden beads on the wire until it is about 3/4 full. You want to leave enough space for your florals.
With the floral wire, tighten the wire around the bottom of the wooden beads to secure the beads in place.
Gather a small bundle of dried and faux flowers and secure to the hoop with the floral wire. Cover the hoop opening with florals.
Once the florals are covering the bottom of the hoop, cut a long piece of floral wire and wrap about the florals and thread through some of the wooden beads. This will help hold everything in place.
Shop the Post: