DIY Orange Slice Garland for Christmas Tree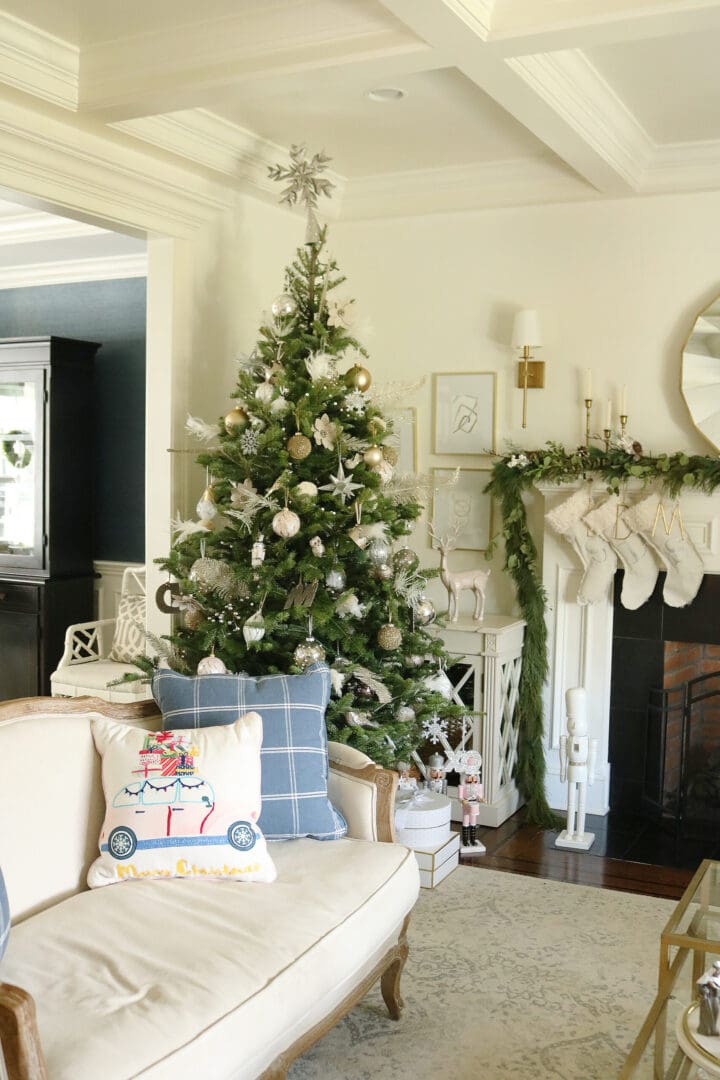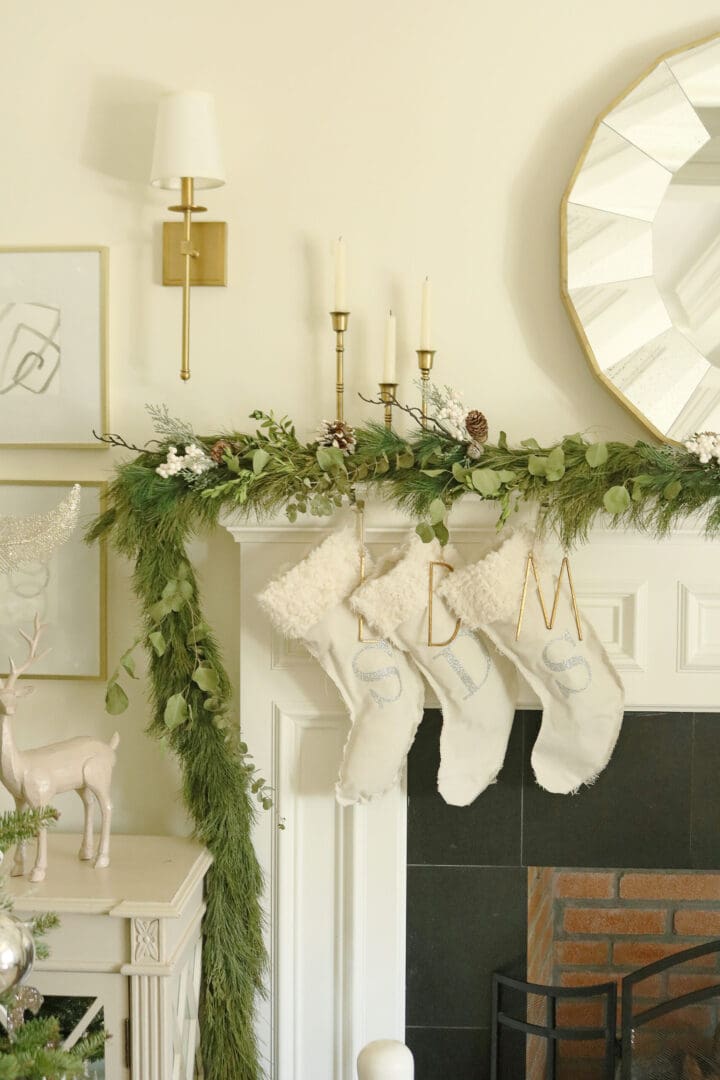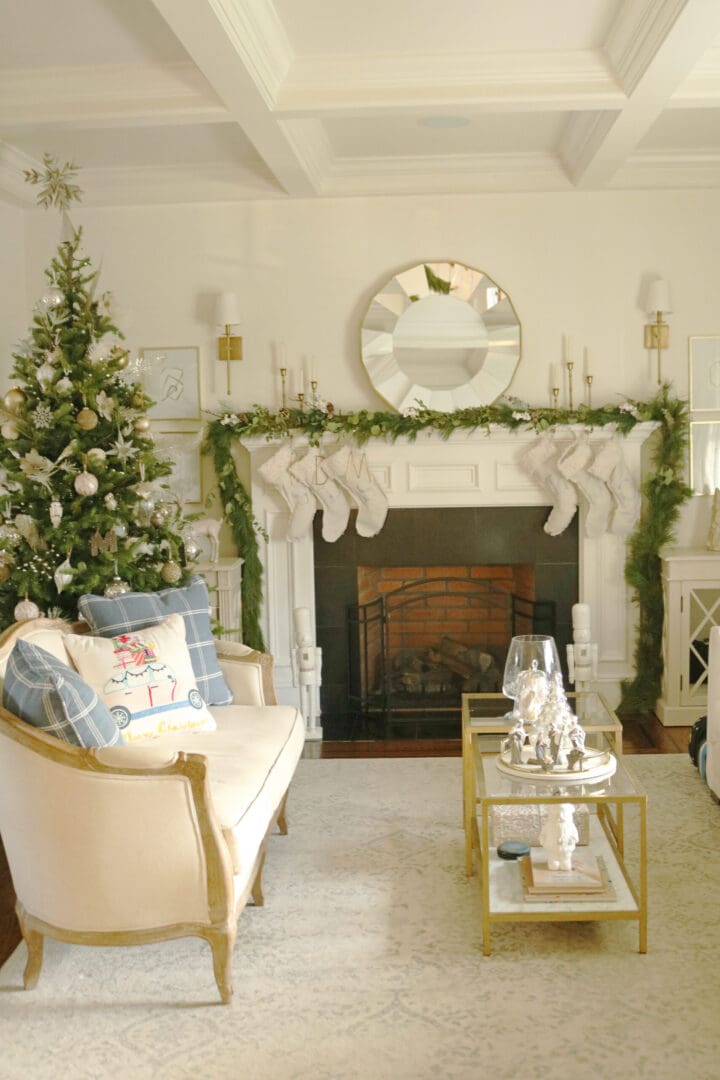 This Christmas season I wanted to keep it a little more simple and bring in a lot of greenery and natural elements for our Christmas decorations. With fresh garland and wreaths with our decorations, it makes for a natural and neutral Christmas. I pulled out our golds, whites and silver ornaments for our main living room Christmas tree. For our family room Christmas tree, we decorated with handmade ornaments, ribbon and orange-sliced garland. I'm sharing a quick DIY at the end of the post on how to make the garland.
I love decorating for Christmas! Make sure to check out past Christmases: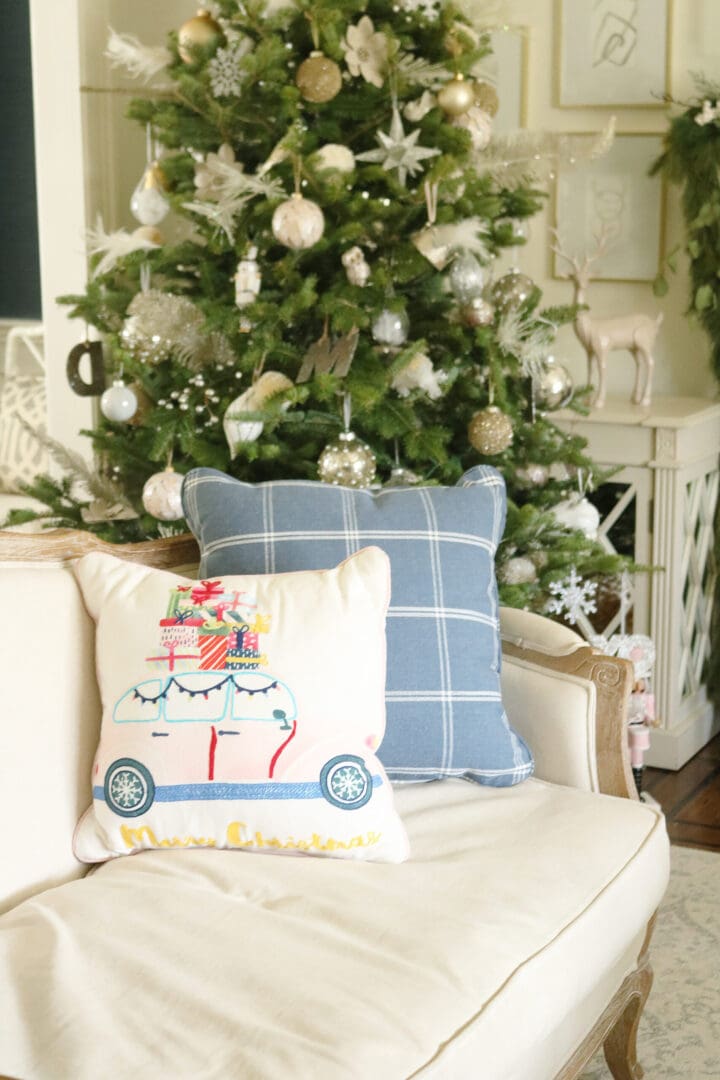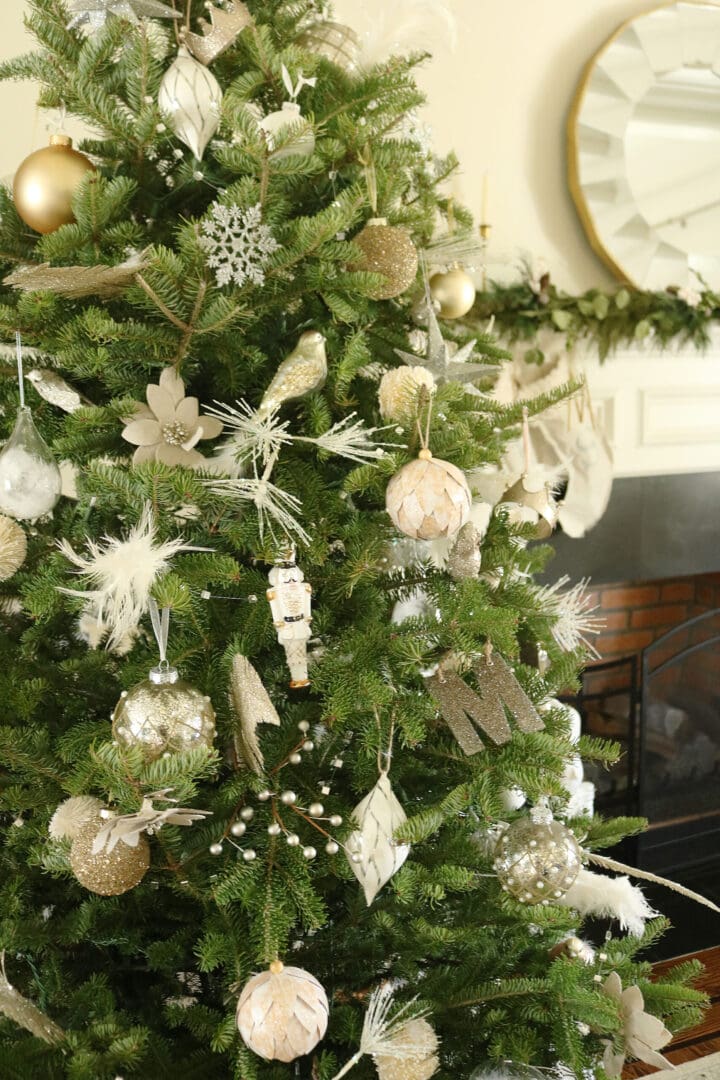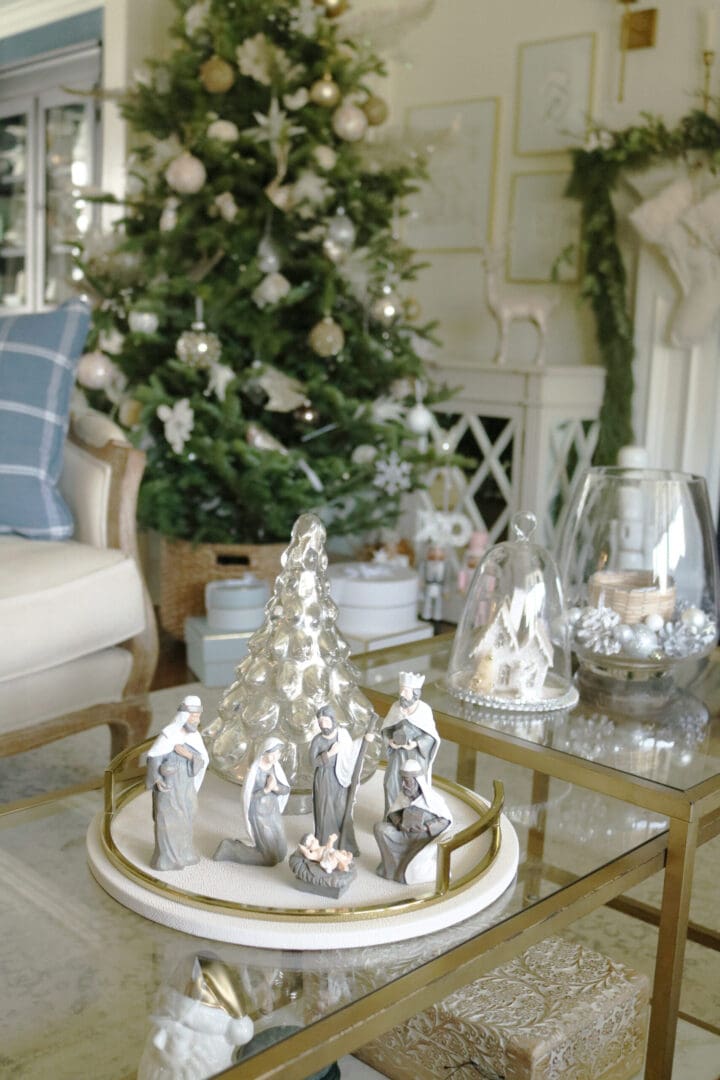 I usually buy a few new ornaments each year to go along with the color scheme, but for our natural and neutral Christmas I didn't need to buy anything new! Gold, white and silver ornaments are a good basic neutral color scheme, and then it is you'd like add one another color for that pop for a Christmas decoration–like red or pink or blue.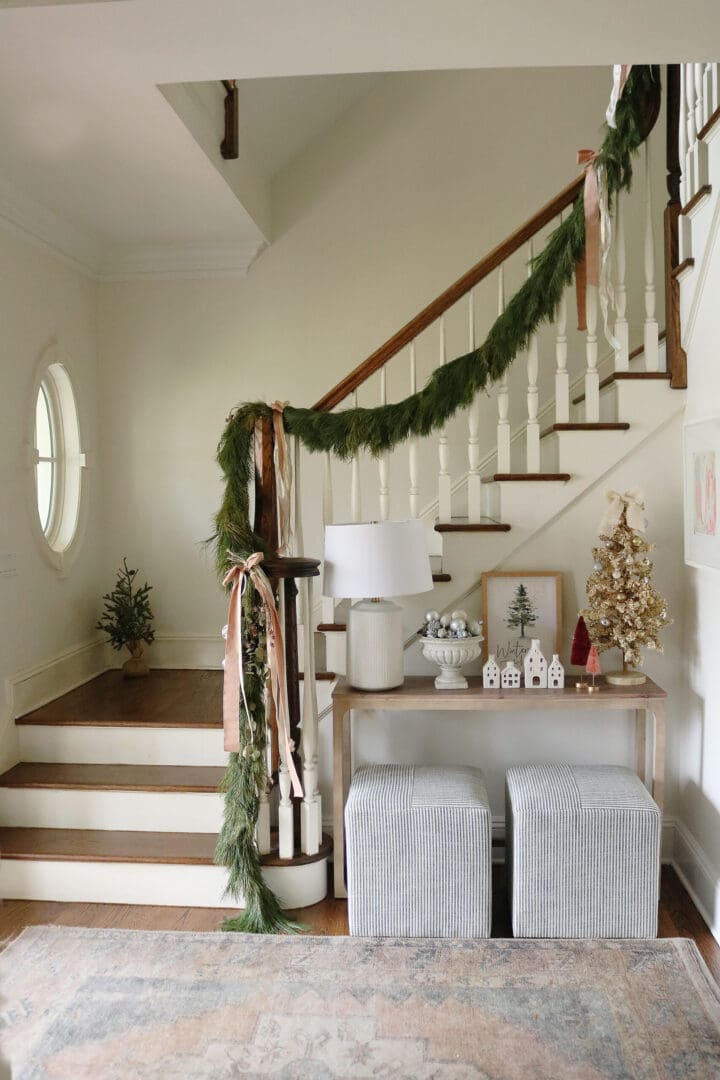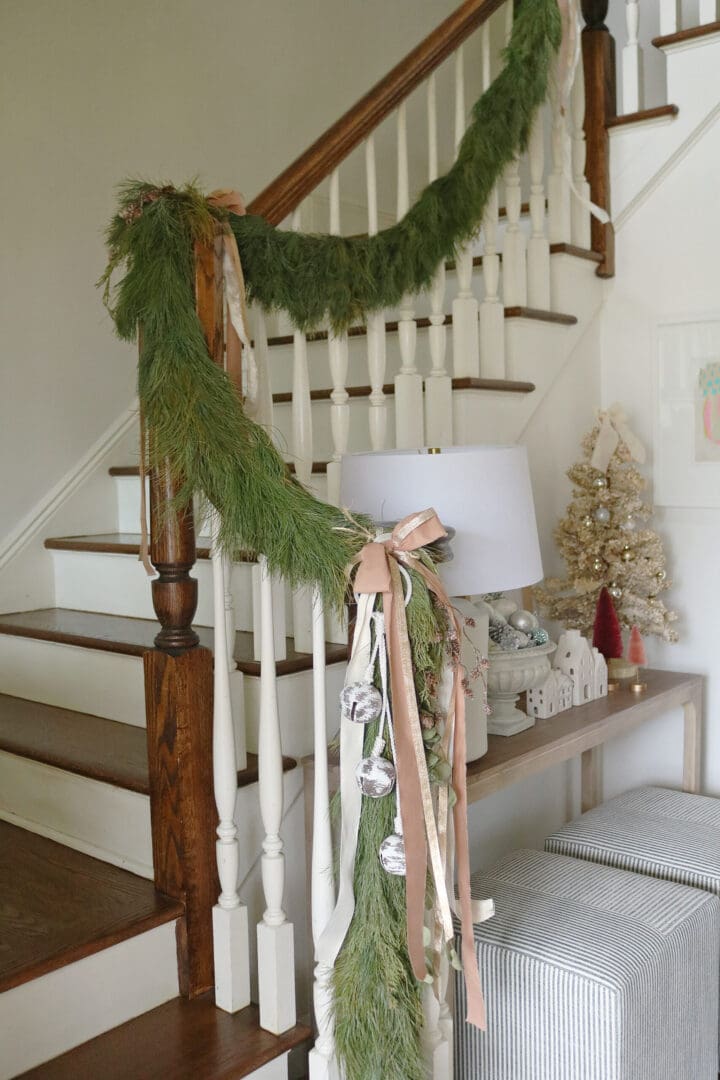 I added beautiful layers of neutral raw silk and satin ribbon to our fresh garland that I draped over the stairway banister. Adding multiple strands of ribbon brings an elegant element and it just makes it so beautiful! You can see how I decorated our banister last year in my fresh greenery post.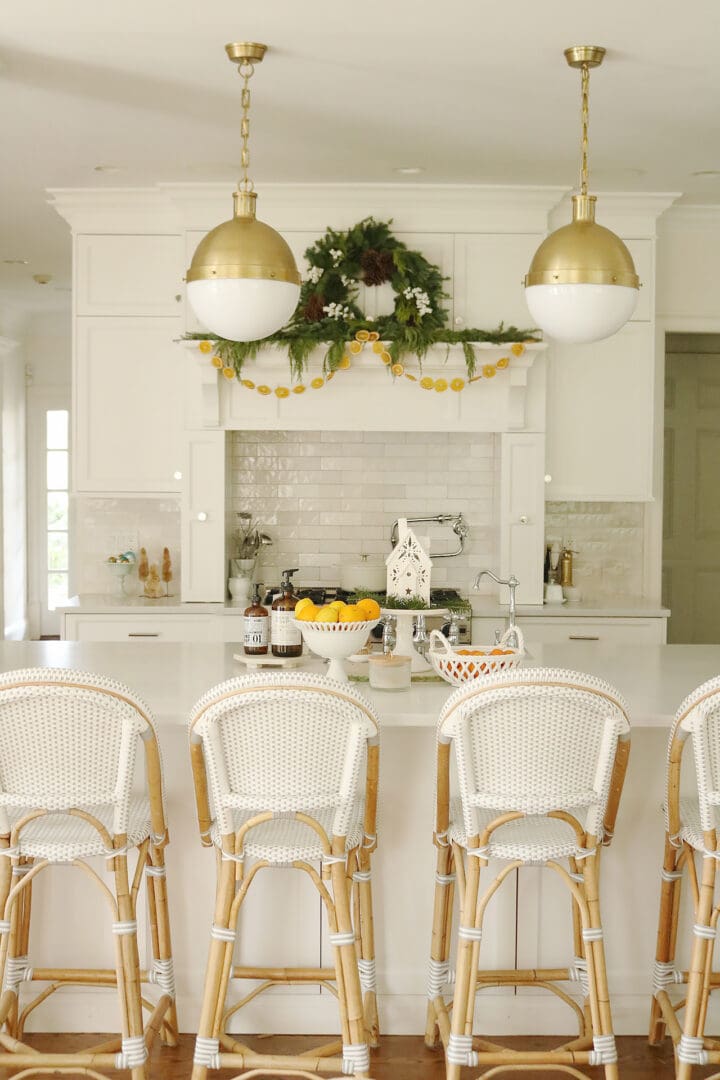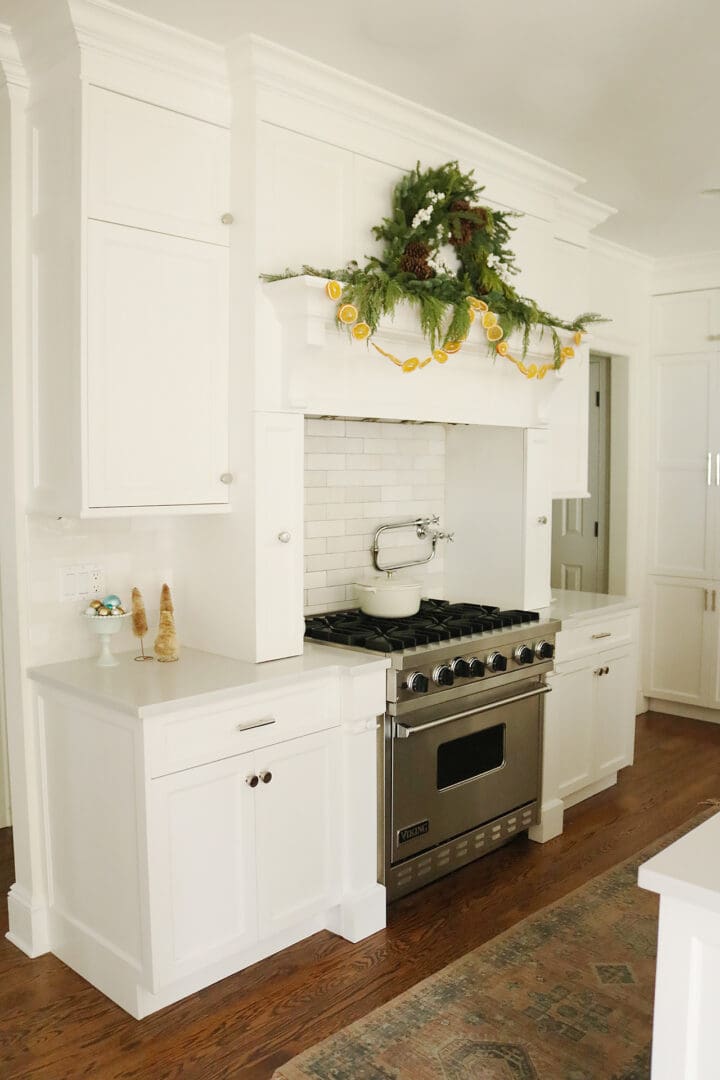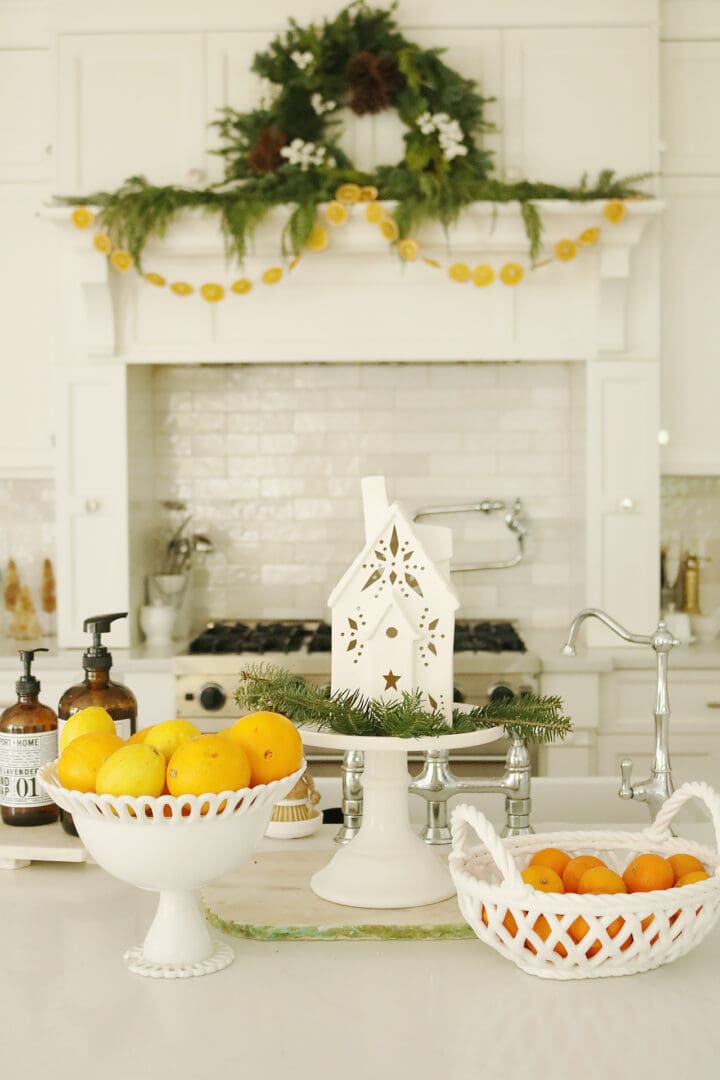 Transitioning into the kitchen, you can find dried orange-slice garland. It brings a vintage, but cheery natural element to this year's Christmas decoration. I love the bright orange color it brings to the space. I'm wishing I also strung dried cranberries and hung gingerbread cookies. Maybe next year! But instead I paired it with fresh greens. The combination is beautiful!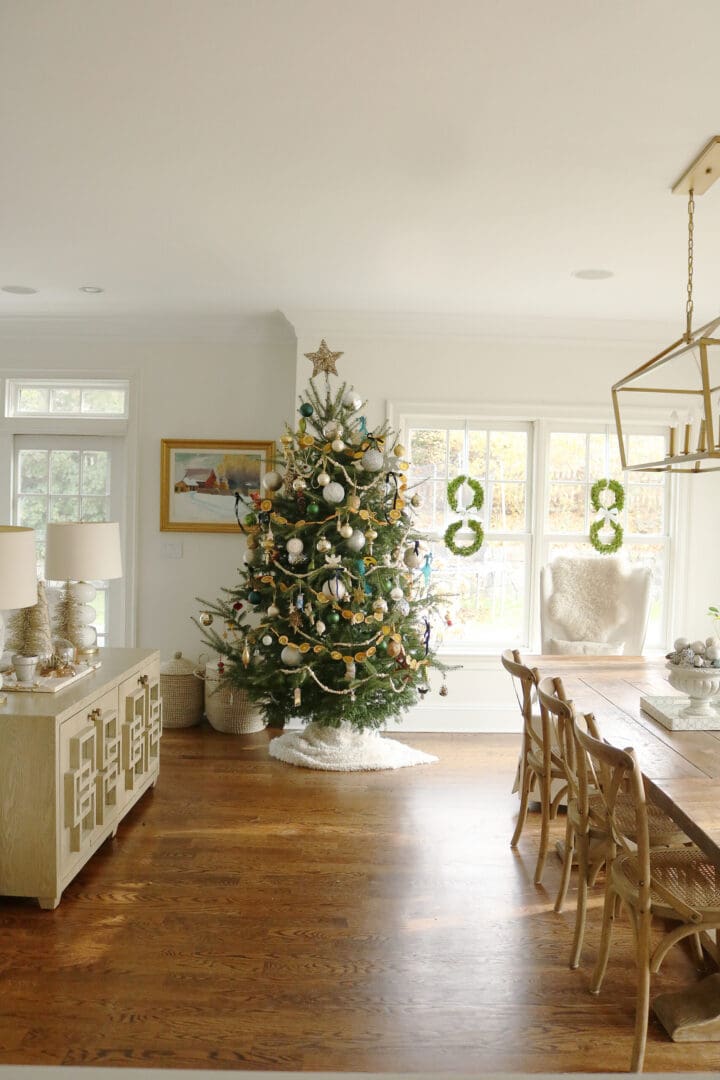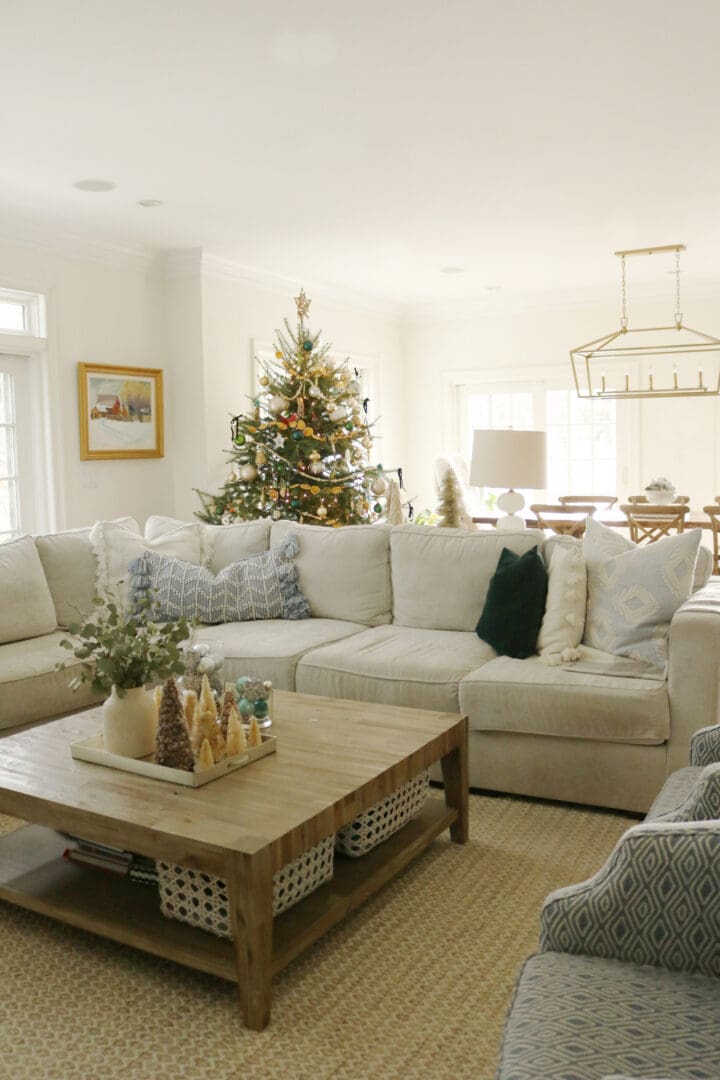 Orange-slice garland paired with wooden-bead garland brings that natural and neutral Christmas to our tree and compliments the homemade ornaments. It's perfect for our family room space!
DIY Orange-slice Garland
I wish I did a full post on how to make orange-slice garland. BUT I did save videos to my Instagram highlights under Christmas of showing how I made the garland. Definitely check it out if you are planning to make it! What you need is a full bag of oranges. Thinly slice the oranges. I made about five 6-foot garlands, and each garland took about 25 slices! After I sliced the oranges, I dehydrated them. There are two different ways to make the garland–dehydrate or bake. I choose to dehydrate my orange slices because it retains the color and keeps it a bright orange. But it does take about 10-12 hours to completely dehydrate. You can also bake it at 250 degrees. Place the slices on a parchment-lined cookie sheet and bake them for about 2 hours. Make sure to watch them carefully because they can burn. The results will be a darker orange slice. Then thread on twine and hang. Simple and adds a lot of beauty to a tree!
Merry Christmas!