3 Ways to Make Your Home Cozy This Winter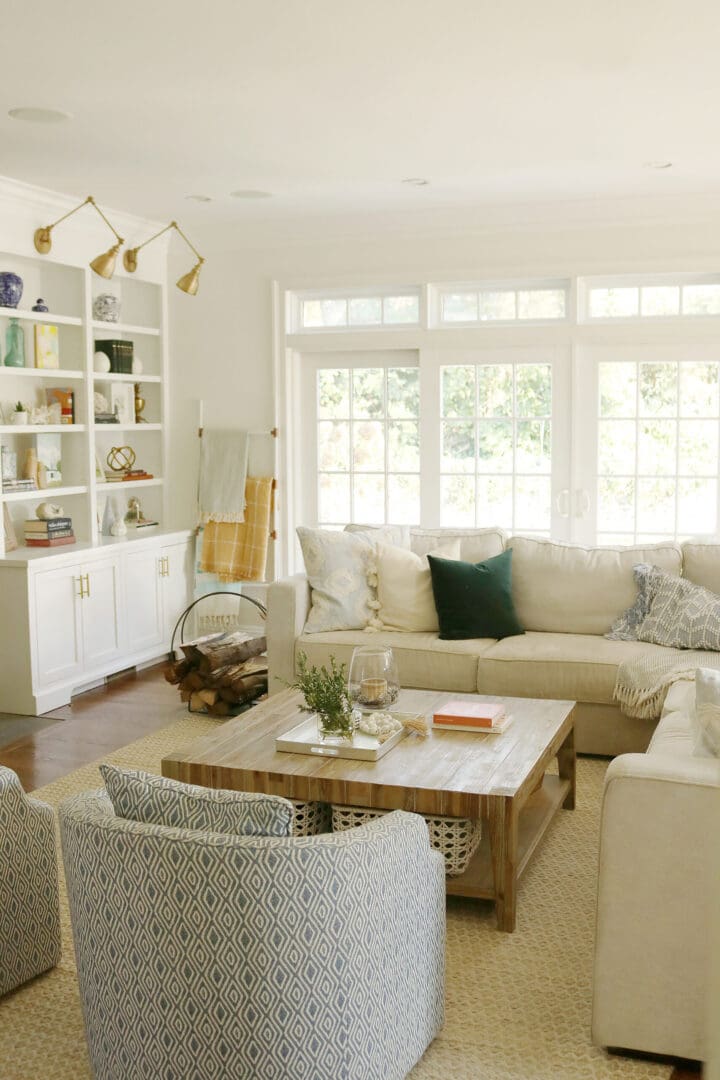 After taking down all the holiday decorations, the house feels so bare and empty! But at the same time it feels so good to clean up and take down all the greenery and shimmery ornaments. Why is it that when the home is bare, it feels more cold than if it wasn't? LOL! Maybe that is just my illusion! To warm up the home, at least in my mind, I love to add simple decorating elements to make the home cozy and give off that extra feeling of warmth. When you live in the Northeast, you know the winter can be brutally cold, so here are 3 ways to make your home cozy and warm.
Before we move on to the 3 ways to make your home cozy, make sure to check out these other cozy home posts: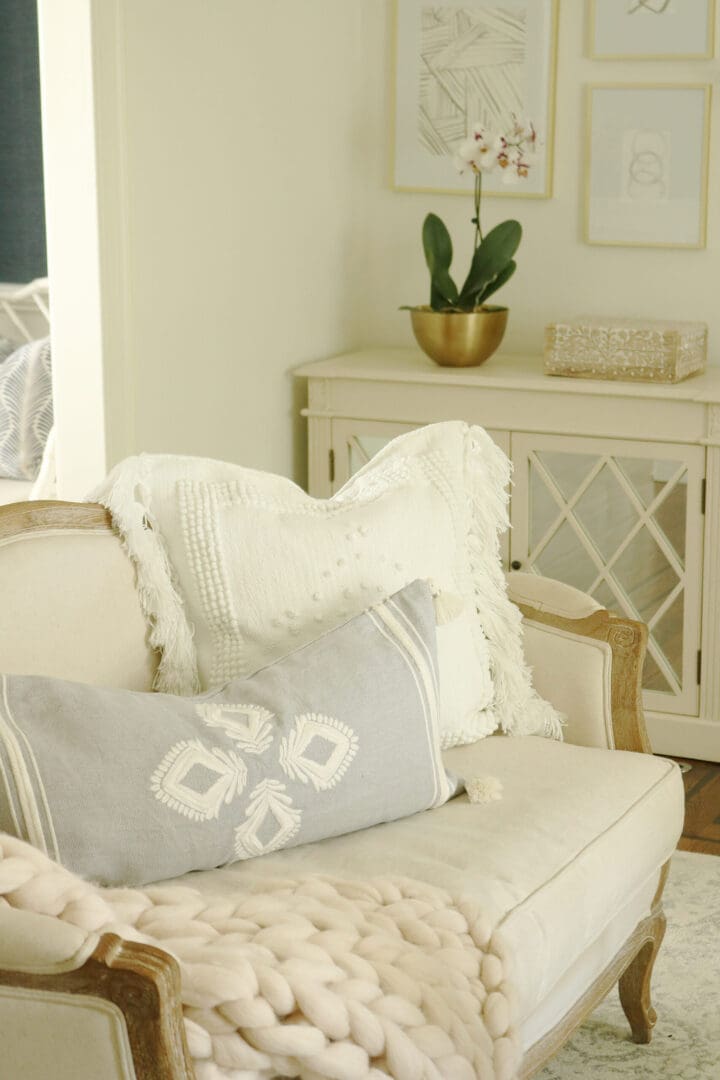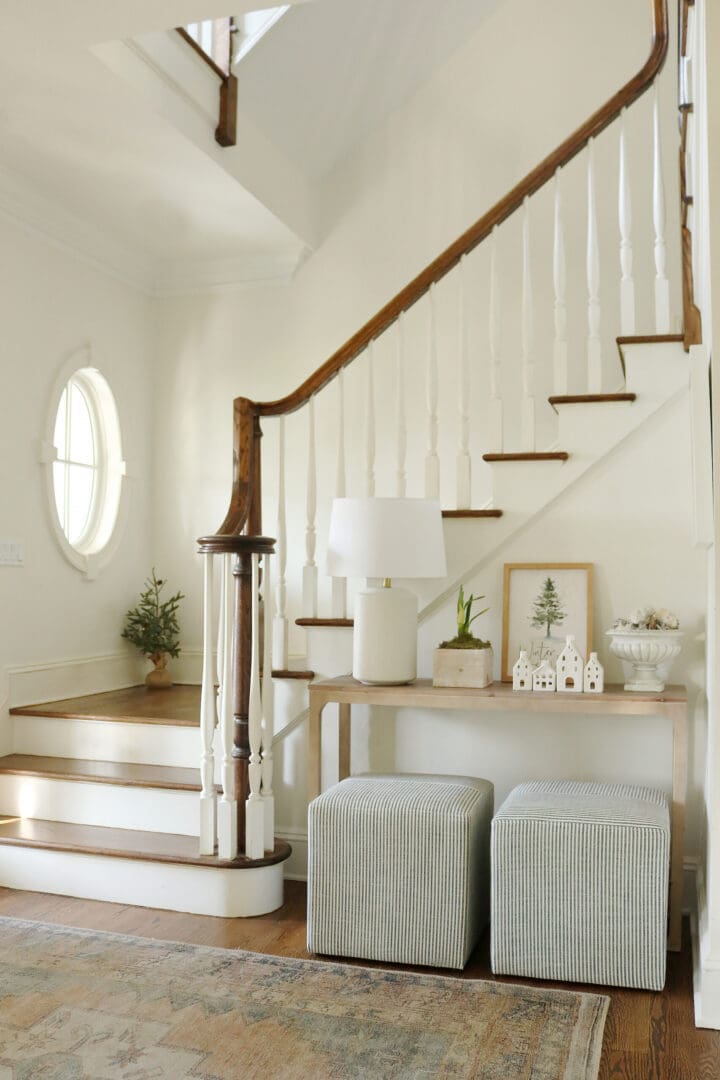 Here are 3 ways to make your home cozy during the winter months.
Add Throw Blankets–it's cold, so why not have pretty blankets everywhere? I love our DIY wooden ladder that displays all our wool blankets. I switch out wool blankets for the winter time and thin cotton blankets for the springtime. Throwing the blanket over the sofa also warms up a room. I display the blankets, but we indeed do USE the blankets, and they are readily available when anyone gets cold.

2. Use Wood logs in Decor–If you have a fireplace, this makes sense to buy a pretty log holder and fill it up with logs. But you can also take birch wood logs and place them in a basket or group in threes place on a table or shelf. Birch wood logs are cheap and a fun way to bring some winter elements into your home.

3. Bring Touches of Life into the Home–Since everything is dead outside, add elements of life to warm up your house. I love to buy bulb plants like paperwhites, amaryllis or orchid. Enjoy them for a few weeks and then after I just toss them. Before you know it spring will be here!