Winter Must-Have Teddy Coat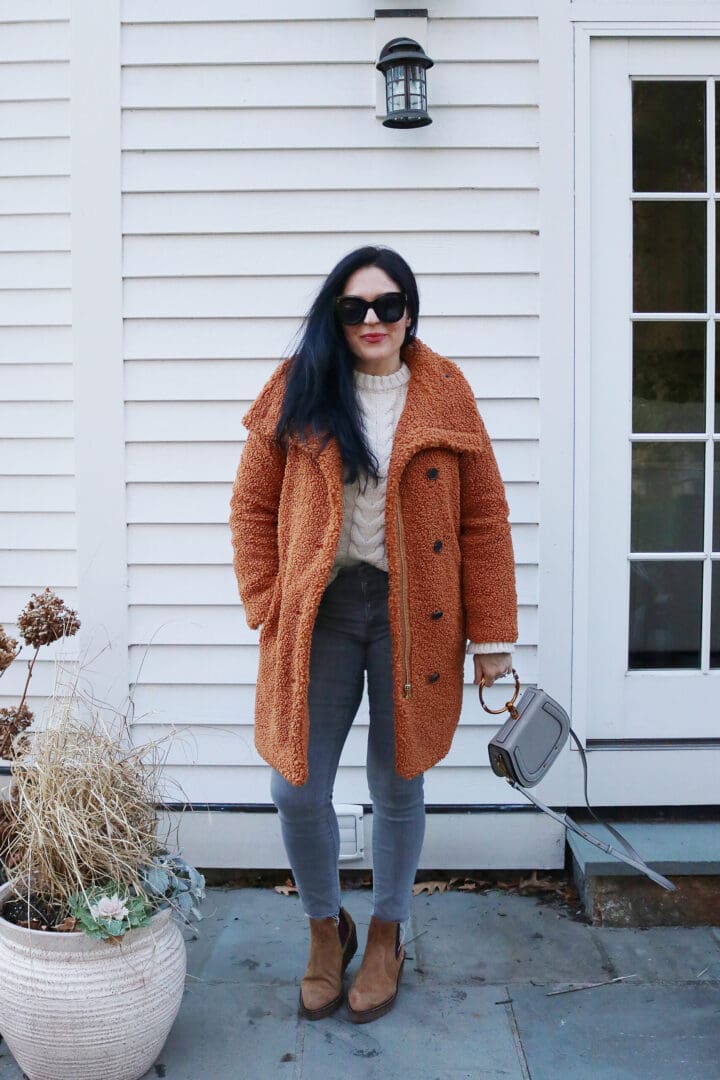 Winter is here and gotta love a good teddy coat winter outfit. I love the oversize look of a teddy coat and also how you can wear it semi casual and then really dress it down to with workout leggings and sneakers. I have found that this is my favorite teddy coat and they bring it back every year. It is currently on deep discount, so if they don't have your size wait until next year! I ordered a size 6, but could of sized down, but didn't want to take the chance of it selling out. I also love this style of teddy coat, which comes in so many colors! Definitely a must have. I think I may need to wait until next year to snatch one up!

Check out these other Teddy Coat Winter Outfit Post: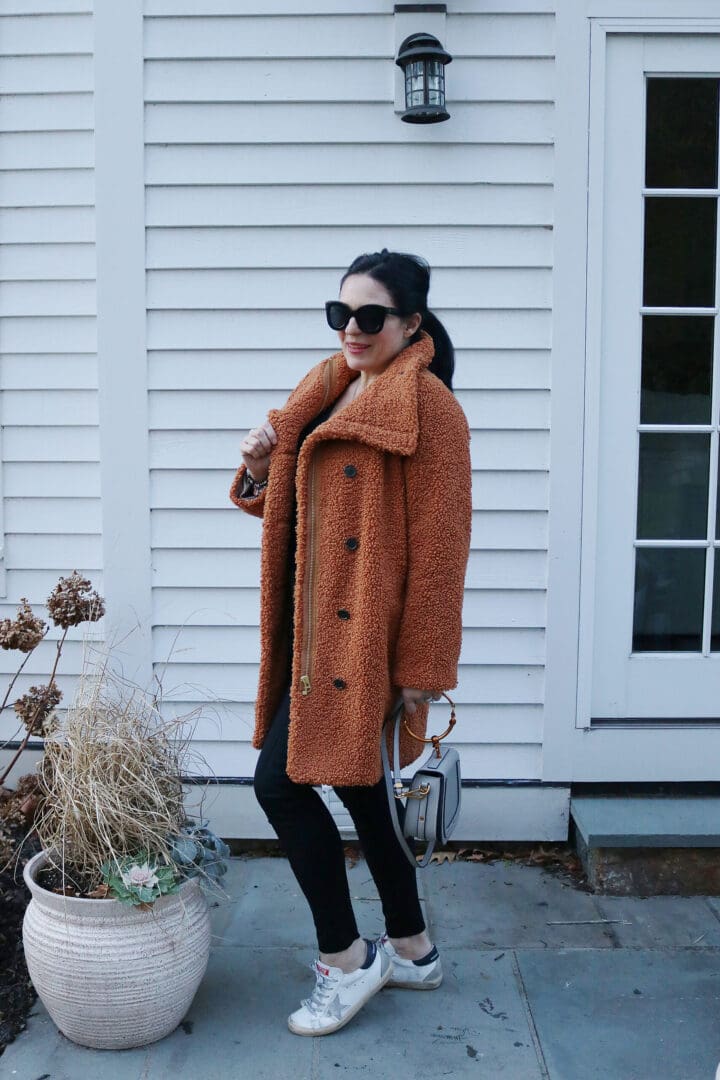 The awesome thing about a teddy coat is that you can dress it down and wear it over workout clothes. I love the style of sneakers and legging especially as an outfit to wear while trekking around the streets of New York City in summer. Comfort and warmth brings it to and outfit on a cold winter day.
SHOP the Teddy Coat Winter Outfit with sneakers