Decorate a Bar Cart with all the Yummy Valentine Candy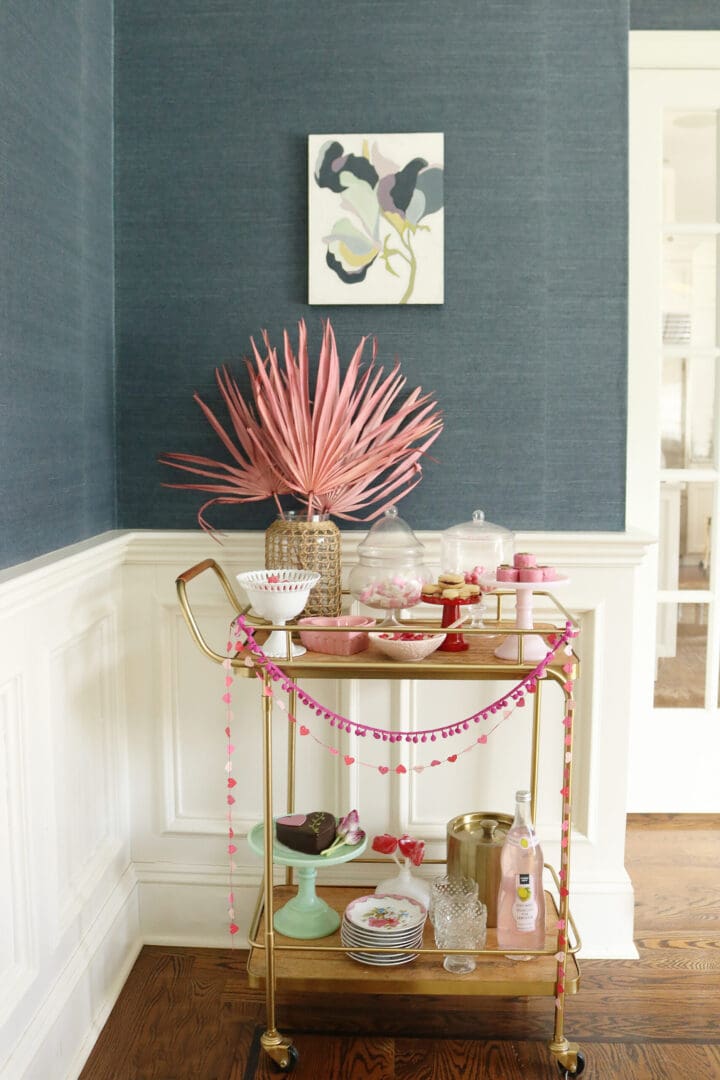 Valentine candy might be my favorite seasonal candy. Red hot cinnamon gummies, heart-shaped jelly beans, and strawberry-flavored lips lollipops are just a few favorites. Colors and pink and red makes Valentine's Day so festive. Let's not forget all the fun chocolates like white chocolate raspberry. Yum! To get into the love day spirit, decorate a Valentine Bar candy cart to enjoy all week long. It was a fun little sweet spot in the house that everyone enjoyed leading up to Valentine's Day. When guests came over we loved having them stop by the festive bar candy cart. We also made a little candy plate for neighbors or those who needed a pick me up. Perfect way to spread the Valentine love.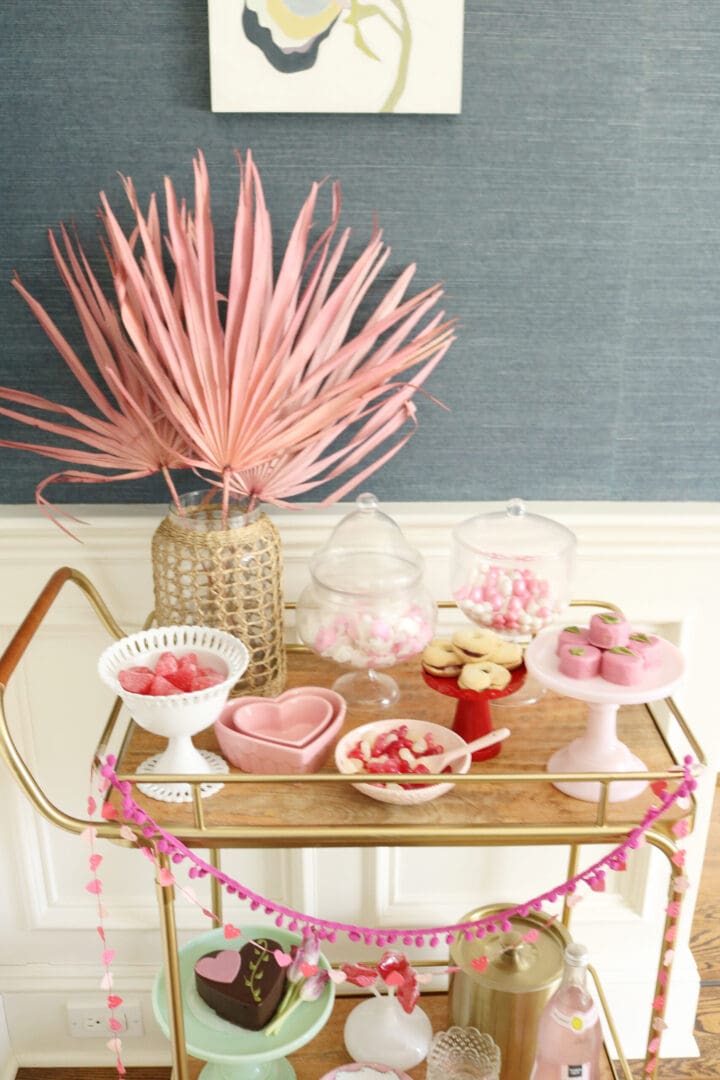 Make sure to check out other fun Valentine posts: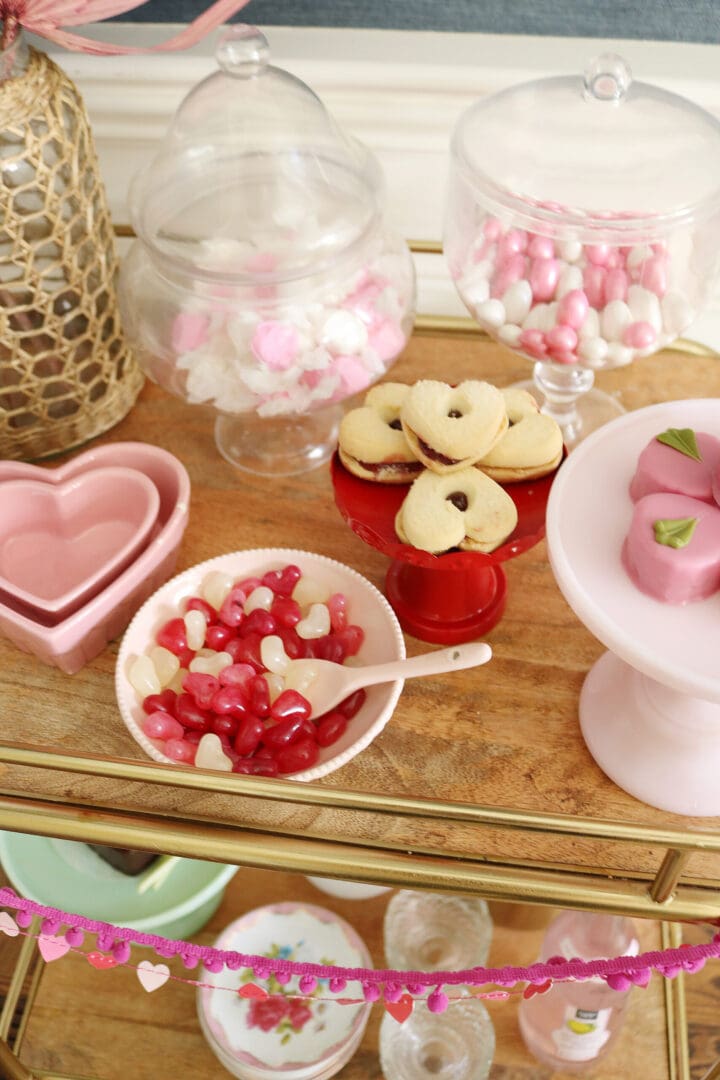 Heart-shaped cookies and gummy candies, I purchased most these items from Trader Joes and Whole Foods, but you can also purchase online. Valentine candy bar cart also works great for incorporating decorations for a Valentine party. The candies are mostly pinks and red. You really don't need much to make it look festive. This is perfect for a Galentine party also!
Do you want to see how I put this cart together in action? Make sure to check it out on my Instagram! Give it a like and comment and come follow me! Love all the support!!
Add some colorful drinks with fancy cups. I love to use tea cup plates for cakes, cupcakes and little petit fleur cakes. Last but not least, garland adds the cherry on top!