Thank you  Block Advisors for sponsoring this post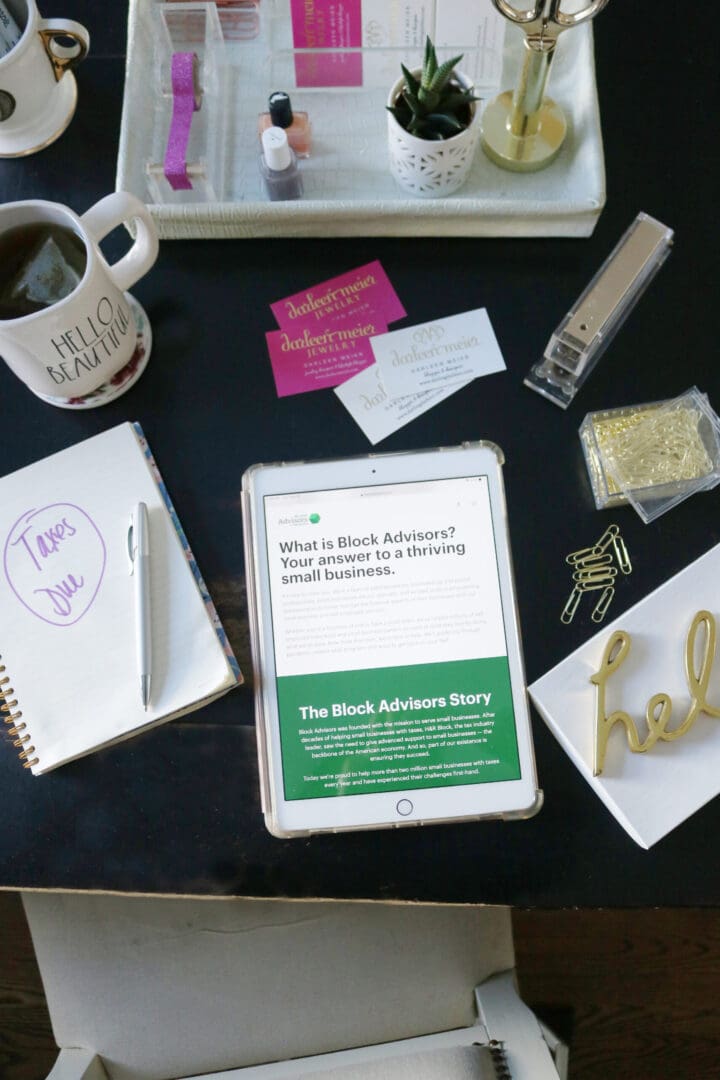 Tax season has arrived, and you may be scrambling to get all your ducks in a row, especially if you are a small business owner or self-employed.  Every year you may say you are going to be more organized with receipts and paper trail, and then it doesn't happen.  I completely get it!  Tax season can be completely overwhelming.  Let's be honest, it is usually not a problem of poor planning skills (well, sometimes), but instead, it's a problem of not having proper resources.  Being a small business owner and realtor, I hear that from other owners, realtors and creators in similar circumstances. It can be overwhelming as they try to figure out what are the best small business tips and tricks when it comes to properly file taxes, while also starting off on their entrepreneurial journeys. Working with Block Advisors, an expert in small business tax, has been a wonderful resource with tools and services to keep businesses on track, so when tax season comes around it does not need to be something to dread.  Here are 5 top small business tax tips with Block Advisors to ensure you get the most out of tax season.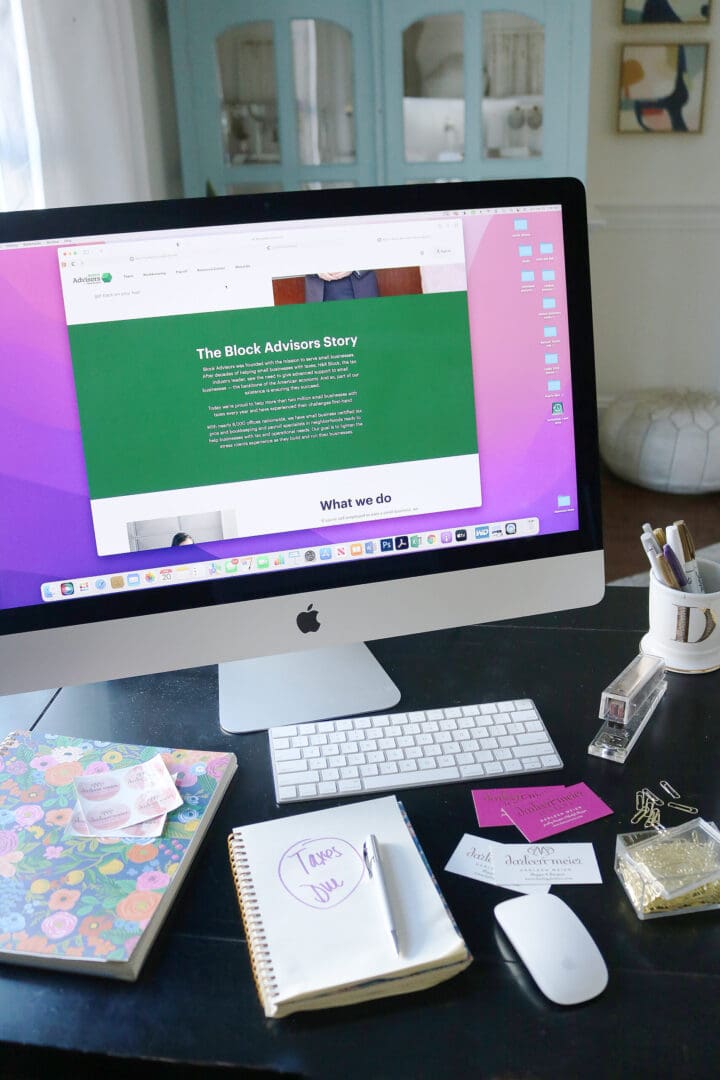 Tip #1: Be Organized with Files and Documents
The first step in having a seamless tax season is making sure all your expenses, revenue, business transactions, payroll records and more are in one spot.  Having organized bookkeeping will help produce an accurate tax return and identify any small business tax deductions.  There are many great resources out there, but you can schedule a free bookkeeping consultation with Block Advisors and sign up for bookkeeping that could save you time and money.
Tip #2: Tax Deductions and Credits for Small Businesses
As a small business owner, making money is always a good thing.  And as a small business owner, being aware of how much things cost and the spending of money is also a very important factor.  Take advantage of as many tax deductions and credits as possible when filing your taxes.  Speaking with a tax professional, like the ones at Block Advisors, will help you understand the impact of new tax regulations and relief programs from 2021.  There have been so many changes and tax dates and penalties that have changed from previous years. A Block Advisors tax professional has the knowledge and expertise to keep you on track. For example, don't forget about equipment deductions if you have purchased expensive equipment during the tax year like a computer or camera.  As a realtor, I log my gas and mileage when I'm on the job for tax deductions, since I use my car to show clients' homes.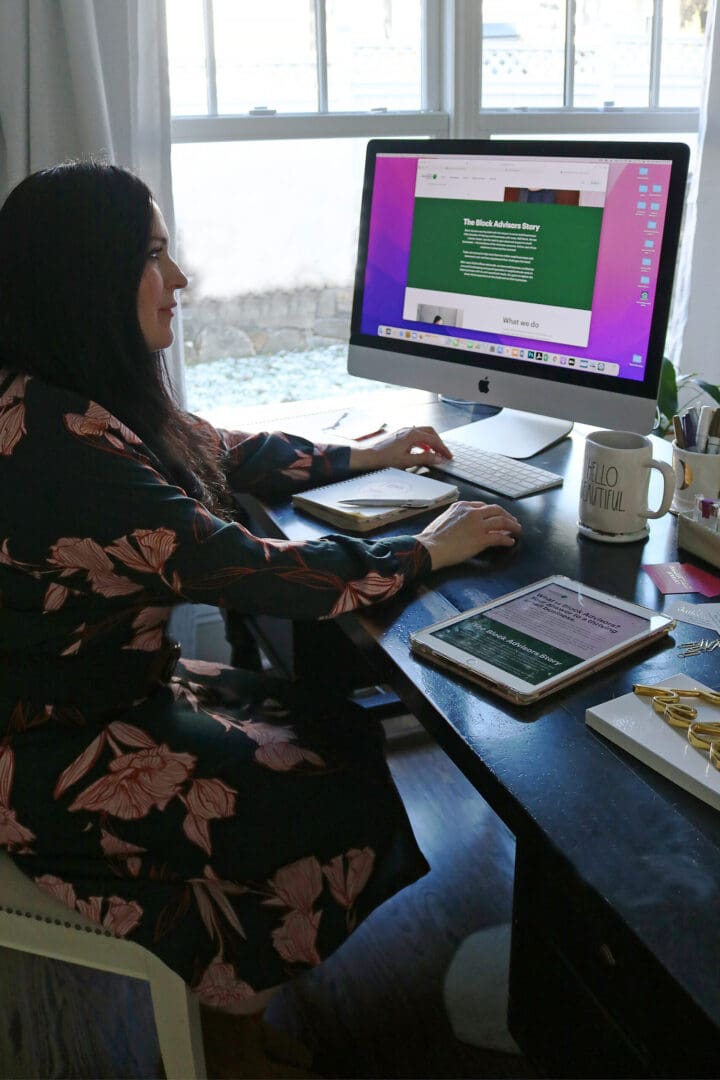 Tip #3: Set Aside Money for Quarterly Tax Payments
One thing I do not like as a small business owner is getting a tax bill. Setting up a quarterly payment plan can break up your tax payments throughout the year instead of a large lump sum at the end of the year. This is especially important when you are self-employed and may even be required for some filers.
Tip #4: Game Plans and Goal Setting with a Tax Expert
There is so much you can be doing proactively as a small business owner and a tax expert can help when it comes to your finances, taxes and business ownership. Block Advisors by H&R Block has small business certified tax pros to help with small business taxes, bookkeeping and payroll – lightening the stress of running a small business.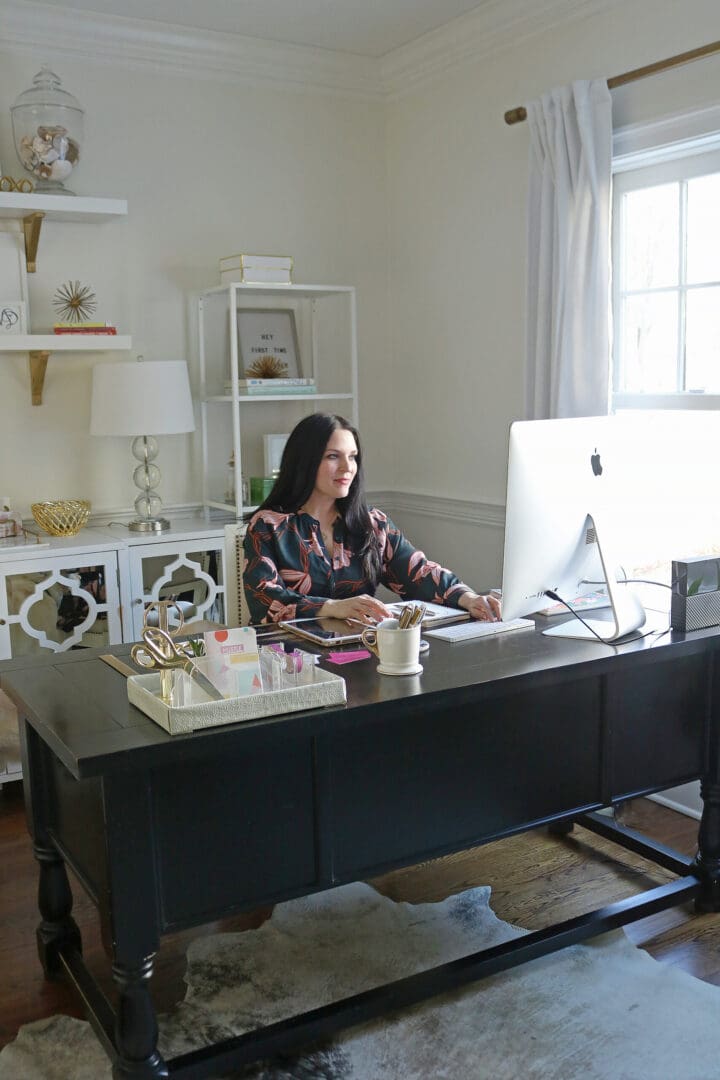 Tip #5: Get Help with your Small Business Taxes
The entrepreneurial spirit runs deep in small business owners. After all, risk and drive is what has motivated the individual to create a new business. Sometimes that positive spirit makes it so we want to cut corners and save money left and right when really it might not be the best use of time and in return money. Getting help with your small business taxes is something that falls into that category. A small business certified tax pro from Block Advisors can help with your needs to provide the support needed and save time, so you can focus on your business.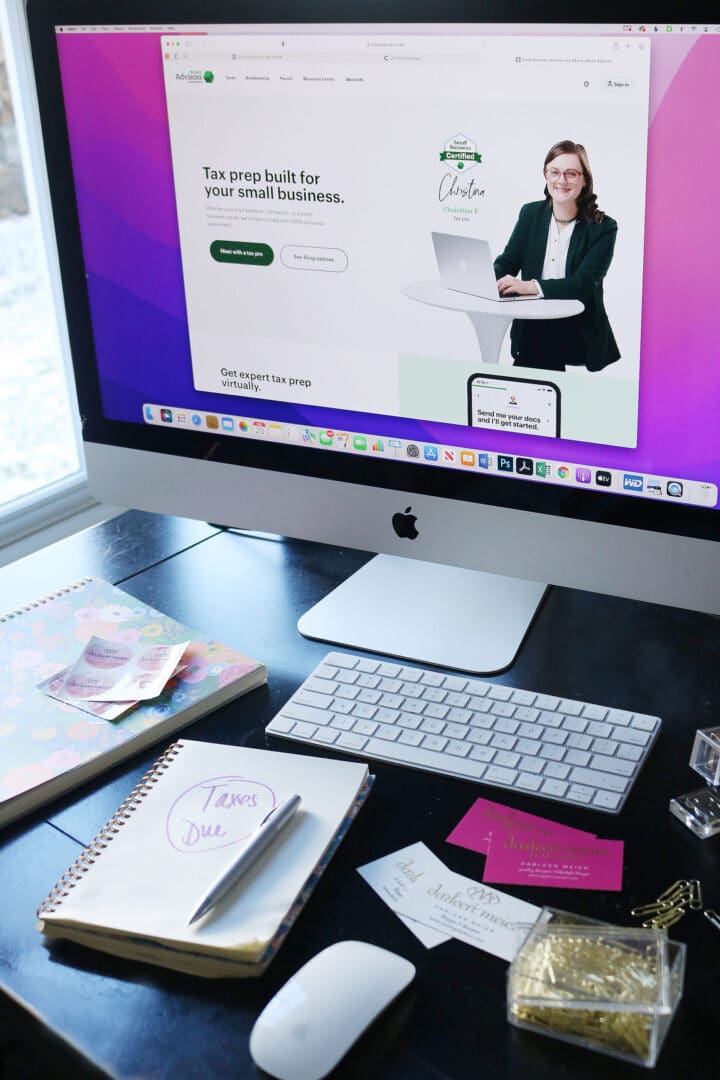 These 5 top small business tax tips with Block Advisors are very important tips to follow, but there are so many more! Whether you're self-employed or a small business owner, if you need help with taxes, bookkeeping or payroll, Block Advisors has the expertise and resources to help ensure your business thrives.