Disney World and Universal Studios with Big Kids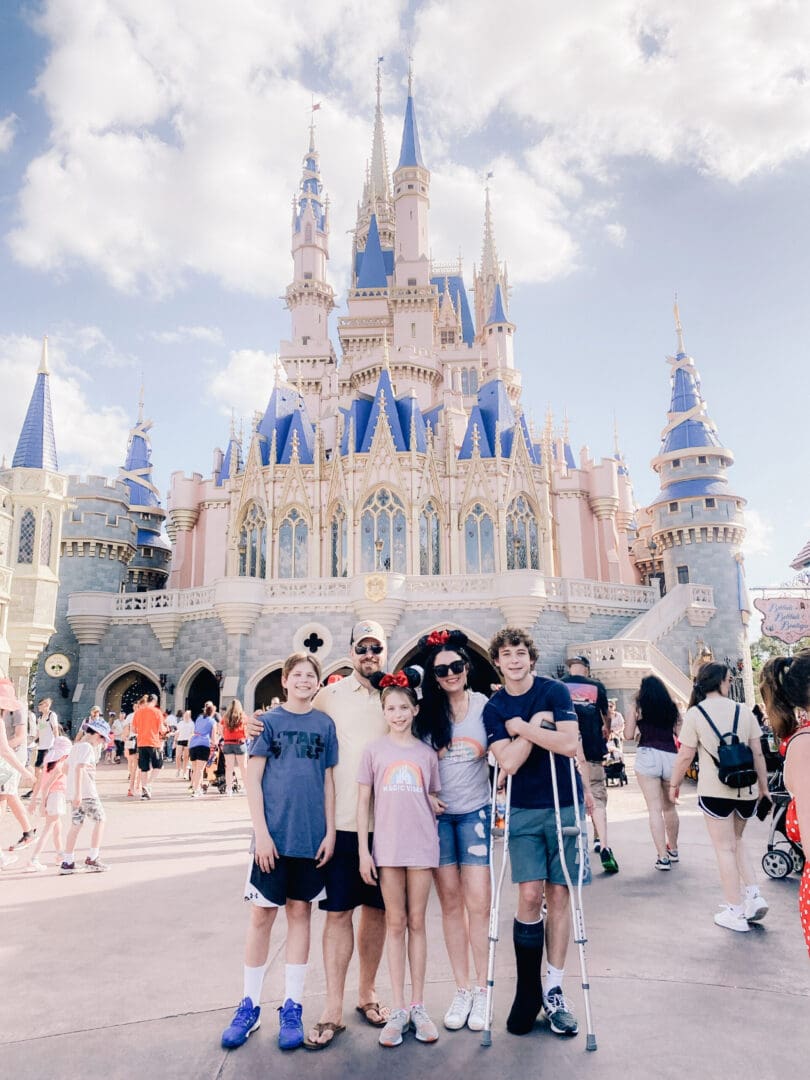 The last time we visited Disney World, my kids were five years younger. When it comes to the lifespan of a child, five years ago they were at that perfect Disney World age where princesses were everything, Toy Story was hilarious and Space Mountain was too scary to ride. Five years later and Disney World is a completely different experience but still had its magic touch. On this trip, we also squeezed in a day at Universal. My youngest is a huge Harry Potter fan so that was top of her list. For our winter break, we originally booked a trip out to Lake Tahoe to go skiing. But then my older son broke his ankle and leg a few weeks prior to us leaving for the trip. So we decided to cancel our ski trip and booked a Disney trip. Why are we so crazy? Because Disney World and Universal are wheelchair friendly! It ended up being the perfect trip to cheer up my injured son. Both resorts were so accommodating and is wheelchair friendly. I thought I'd share in this post on how we navigated Disney and Universal with big kids and also with a child that was wheelchair bound.
Before we jump into the post, I ended up renting a wheelchair that was dropped off at our hotel so we could have it the entire trip. But if you don't want to pay rental cost, all the parks have plenty of wheelchairs to borrow for the day at guest services.
Other Disney Posts: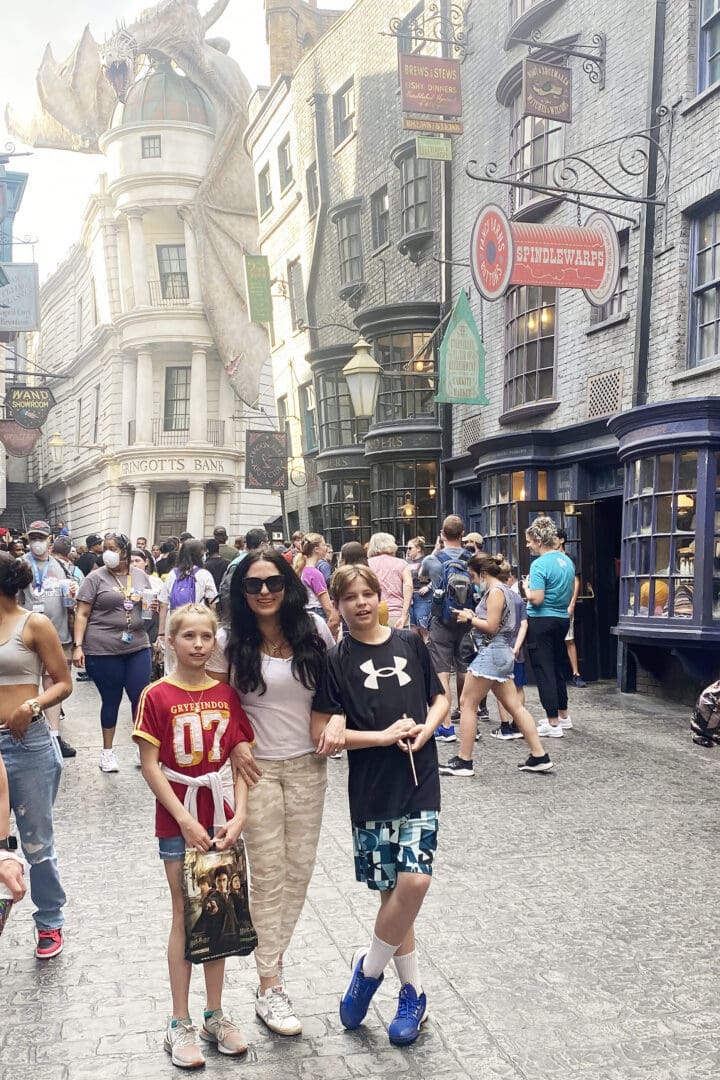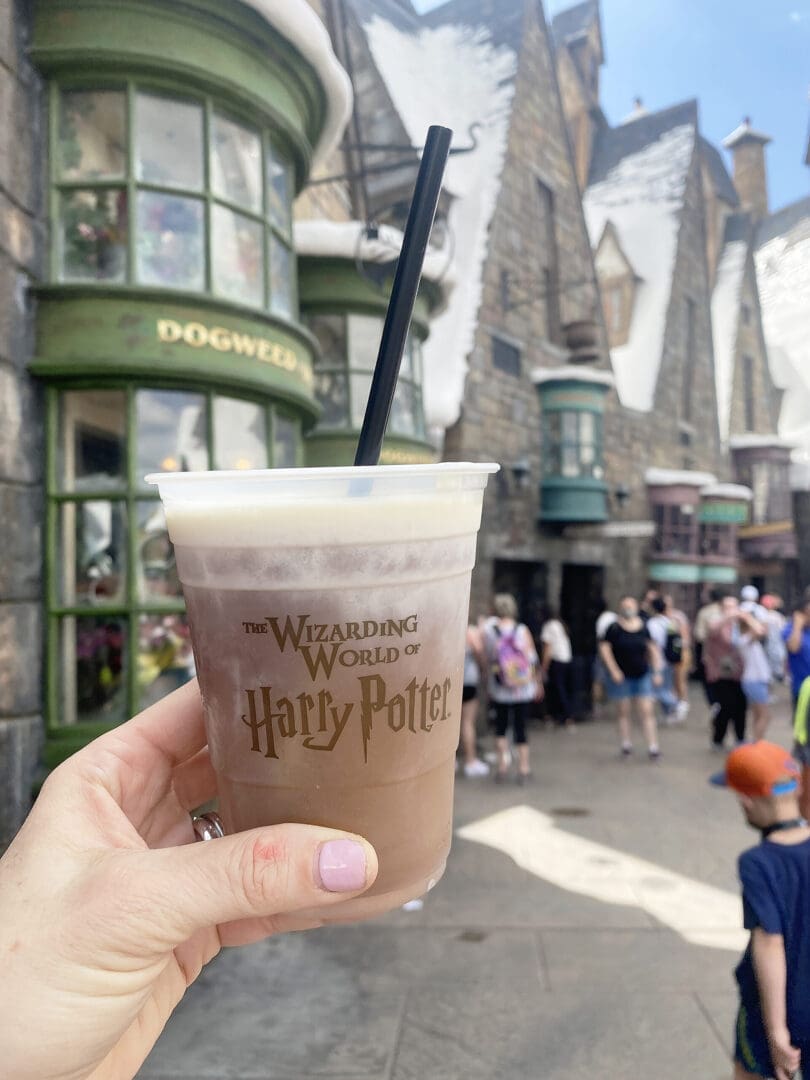 We decided to start our first day in Florida at Universal Studio Resorts. We stayed at a Universal Loews Royal Pacific Resort hotel so we could get free fast passes. It was well worth it! I highly recommend if you decide to come to Universal to stay ON property. Both of the amusement parks are walkable from the properties. You get to arrive an hour early into the park and then have fast passes for all the rides. We never had to wait in a line. If needed, all the rides are wheelchair accessible. Because my kids are bigger, we decided to do the park hopper. It was such a great idea because my children had very specific things they wanted to do. Having been to Disney and Universal with big kids before, they knew what they wanted to do and what they didn't want to do. So that helped use our time wisely.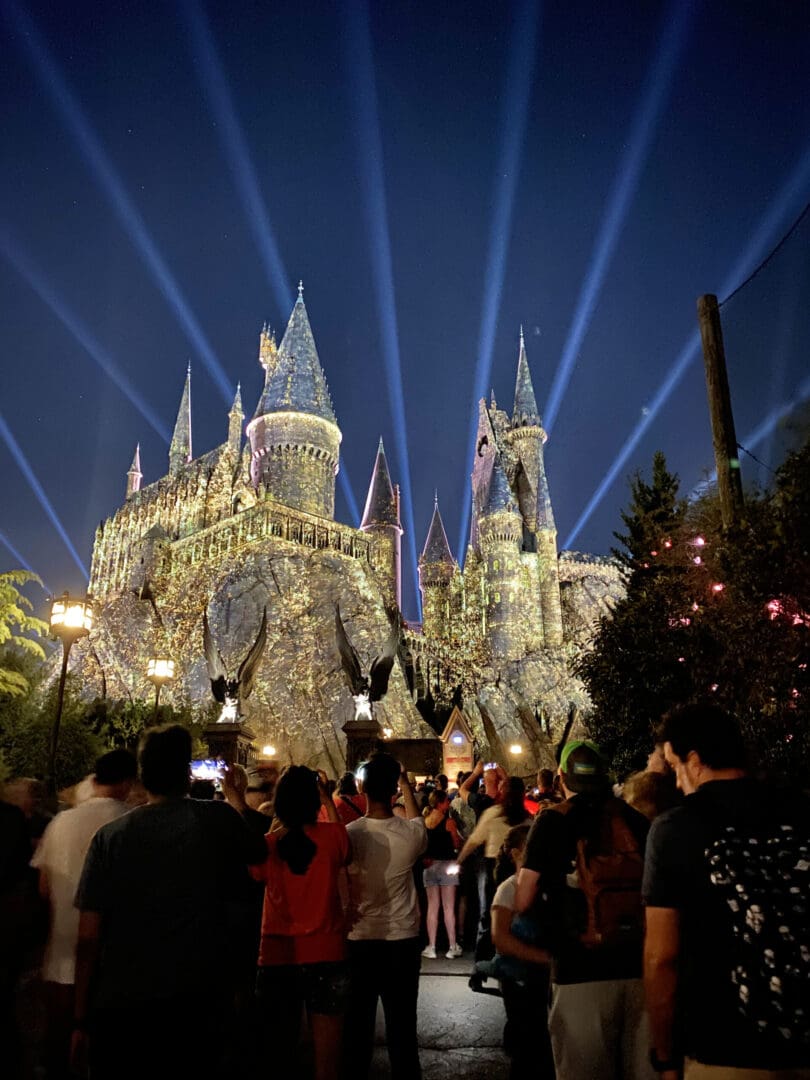 Of course we had to end the day watching the light show over the Wizardly Wizard castle. As you can see we spent most of our time in both Harry Potter worlds when we were at Universal. And I remembered to pack the kids interactive wands from the last time we came to Universal and they still worked! If you are going to Universal for the first time, the wands are a must-have souvenir item! There are many fun magical stopping points to use the wands and create "magic". If you are or someone in your party is wheelchair bound, Universal had many points in the line where they would move us to an elevator or accessible entry point and then we were able to jump to the front of the line. We had our son's crutches so then we transferred him. His wheelchair was there when we got off the ride.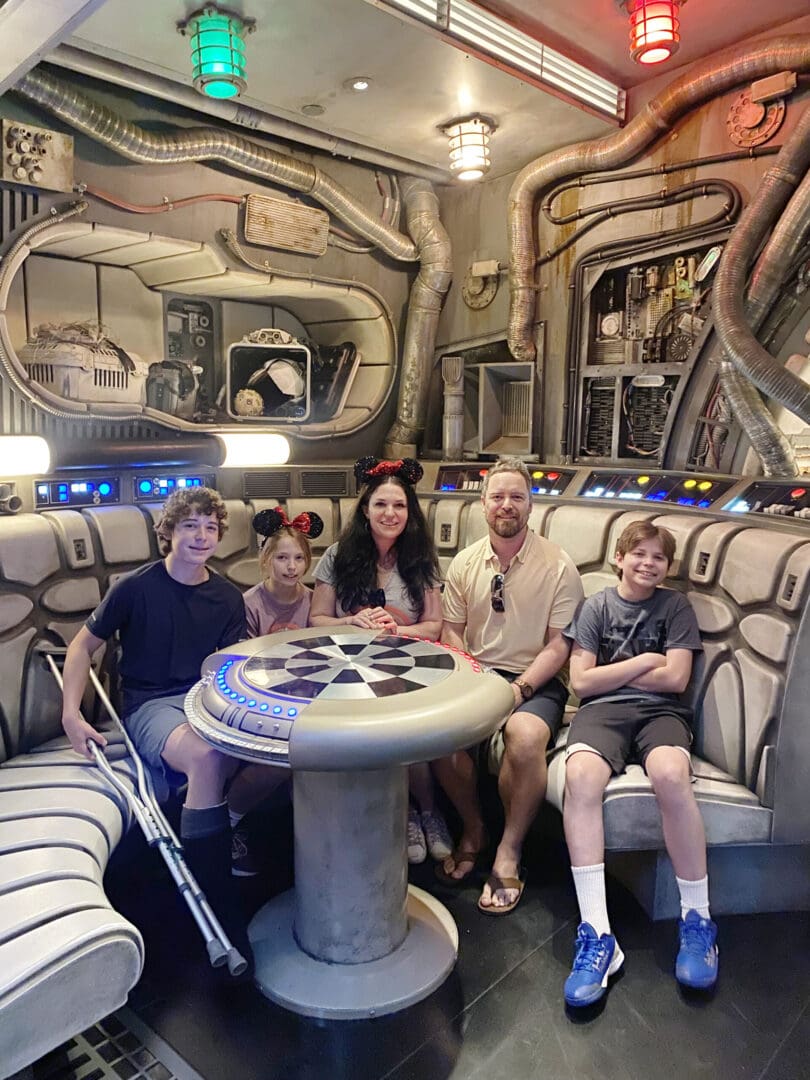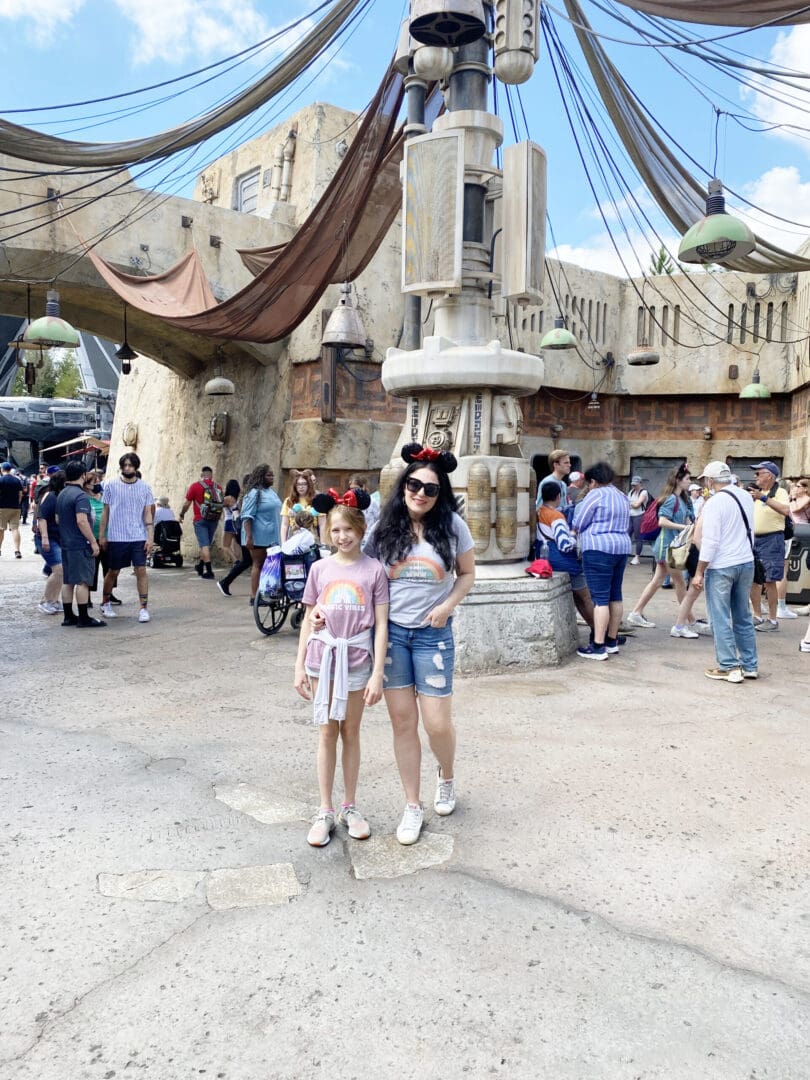 The next day we did Disney World. I wish we broke this up in two days and did two parks each day with a park hopper, but we only did one day with a park hopper. We switched from our Universal hotel and moved to a Disney Resort hotel. If you come to Orlando for the parks, it is definitely worth being ON property. We were able to enter the park a half hour early staying at a Disney resort, and on some days you can stay an hour later. We decided to do Hollywood Studios and Magic Kingdom for the park hopper. We went to Hollywood Studios in the morning because we were able to get there a half hour early and I knew the lines would be long there so I wanted an early start. We ended the day in Magic Kingdom so we could watch the fireworks and light show (one of our favorite parts of the day). For Disney you definitely need to download the Disney World app. It has all your tickets, payment information and you can order mobile food (which we did constantly), and purchase Lightning Lane tickets with your Genie+ Service. I don't want to talk about the Genie+ Service as I know there are many other websites that cover it. There is a learning curve with the app, and I feel like I needed one more day to get it down! Needless to say we did NOT get an Millennium Falcon time slots so we did have to stand in line for 70 minutes to get on the ride. Even though I jumped on the app right in the morning to snatch a time slot but wasn't quick enough. All of Hollywood Studios is wheelchair accessible even in the lines so there was no cutting lines for disabled people for that park.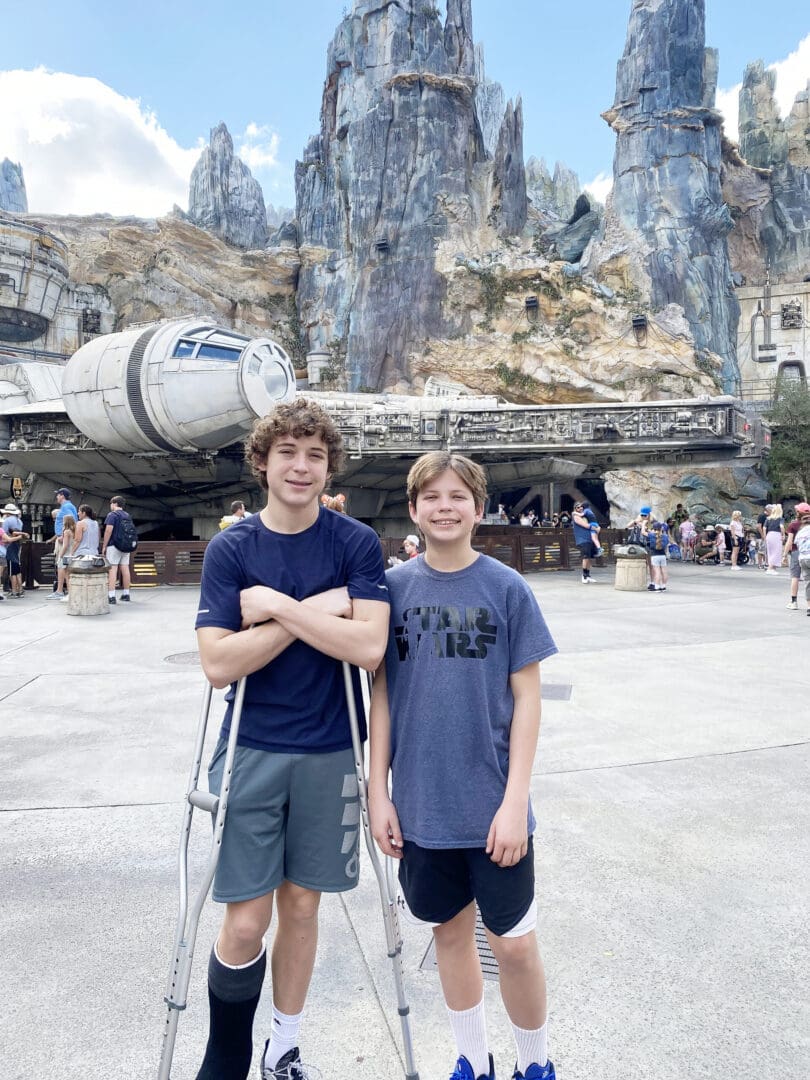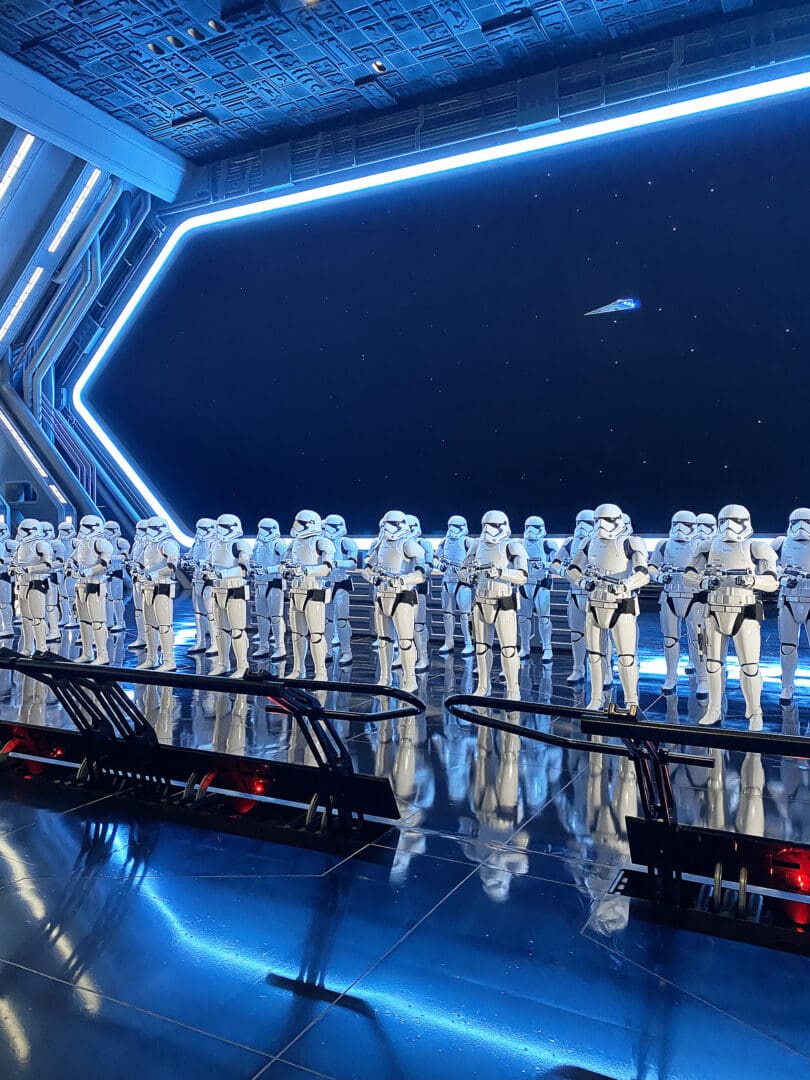 We had so much fun at Hollywood Studios, but it was the busiest park of all of Disney World's parks. The lines were long, and I couldn't schedule any Lightening Lane passes because I was competing with everyone in the park, so there was some frustration with that. Star Wars Galaxy was amazing and so realistic! We wished we spent more time there, but we had our park hopper to head to Magic Kingdom for the afternoon. If I was to do this again, I would of done a park hopper from Hollywood Studios to Epcot because you can take the monorail between those two parks. And then Magic Kingdom and Animal Kingdom on other day because they are also closer together.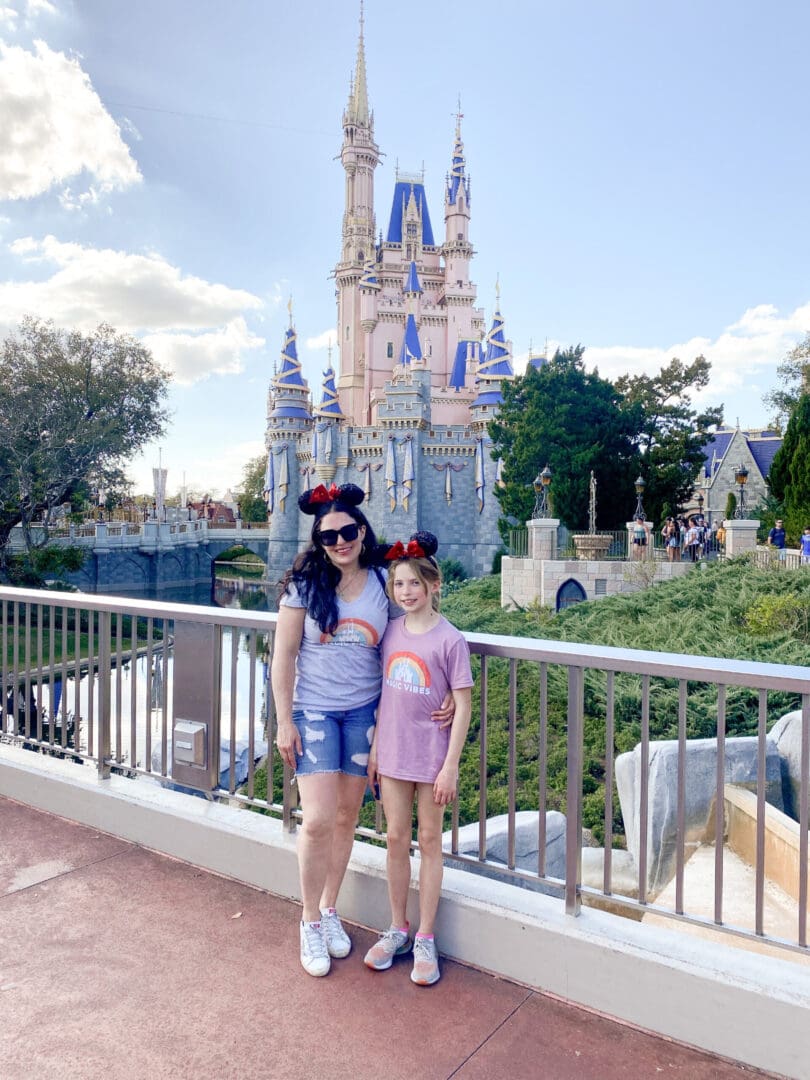 Once we arrived in Magic Kingdom, the rest of our day flowed much better. I lined up our Magic Kingdom rides with the Genie+ service in the Disney App. We didn't have to wait for any of the rides because either we had Lightening Lane passes or we were able to cut some of the lines with my son being in a wheelchair. Magic Kingdom has stairs with some of their rides, so for those rides we had to take the elevator which would drop us off right in the front. It was awesome! We love all the classic, original rides and wanted to go on it multiple times. But even with a second half of the day we were able to hit all of our favorite rides.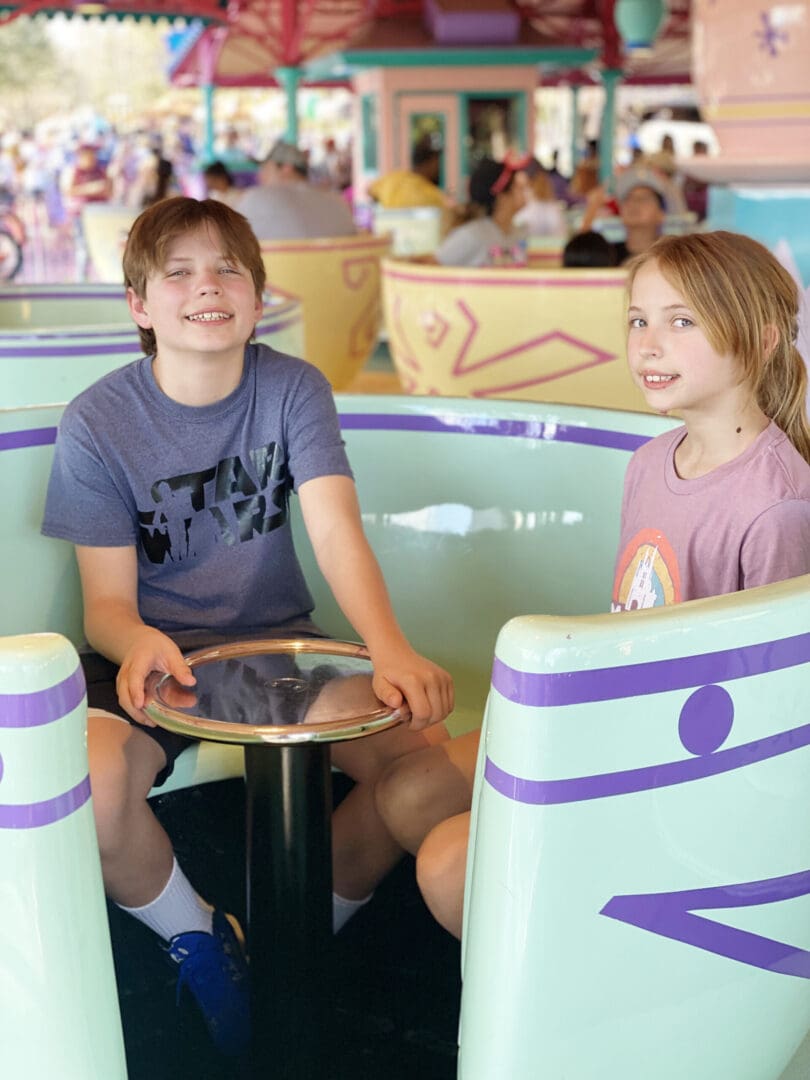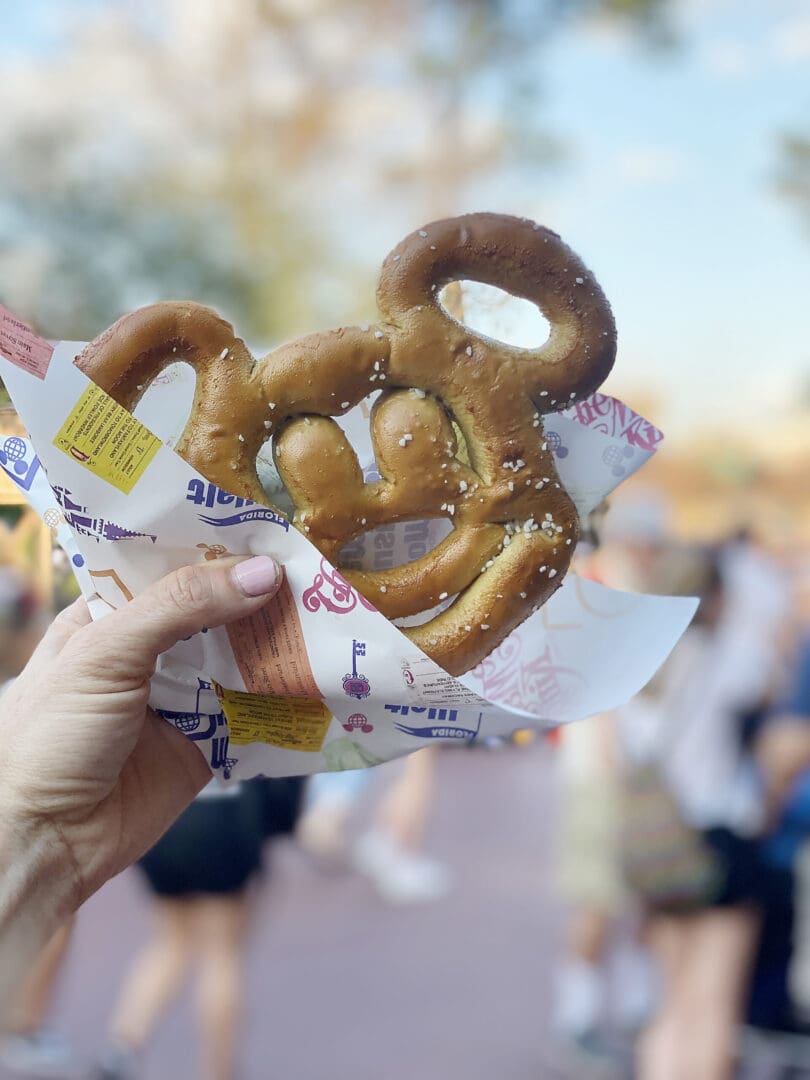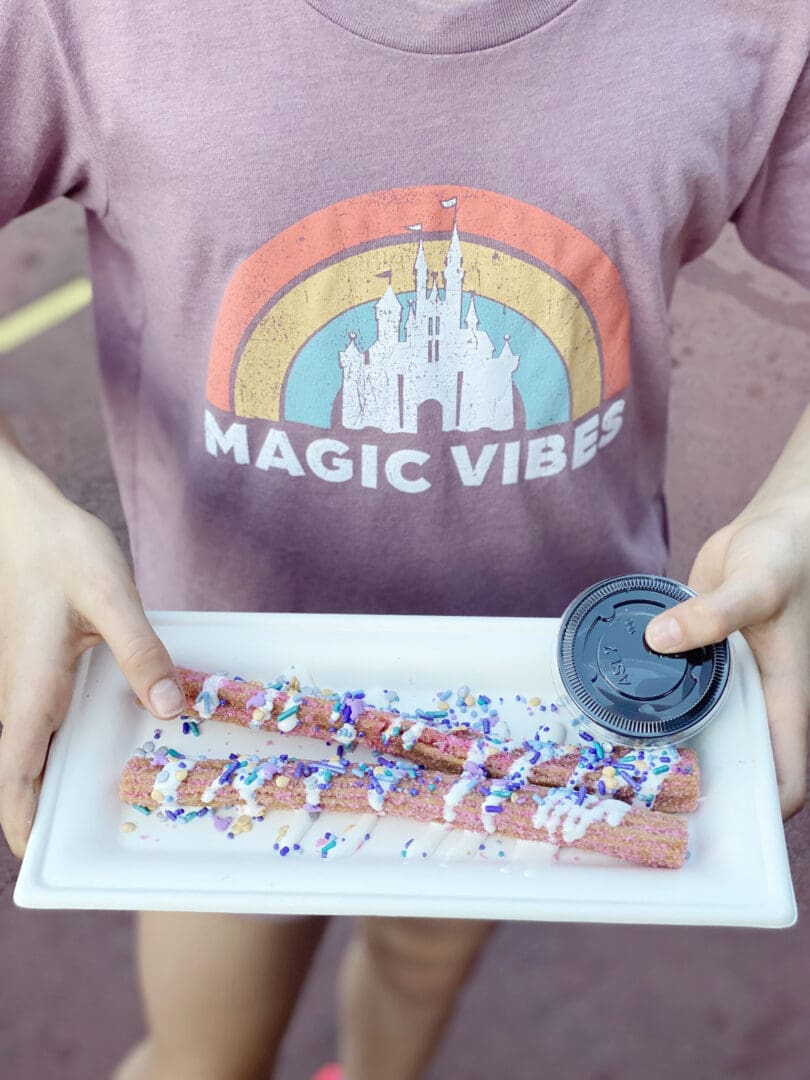 Of course at Disney we need to stop and have our favorite Mickey pretzels, Magic churros and Mickey ice cream bars. So much junk food but so good and makes the experience more memorable! Don't forget to buy Disney World merchandise before going to the Parks! You will save money and save time by not having to stop and shop.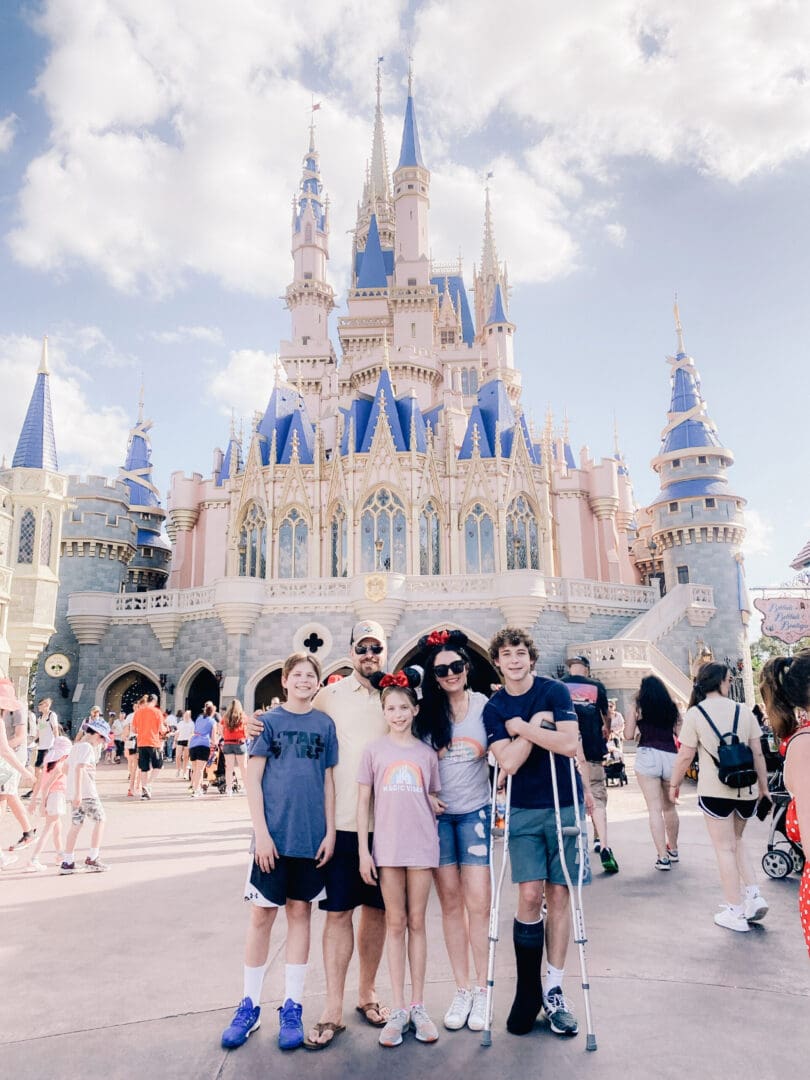 We had such a wonderful time doing Disney and Universal with big kids and it worked perfectly with our son's injury and limited capabilities. Leave any comments if you have questions!