Easy Spring Flowers to Update Your Planter Pots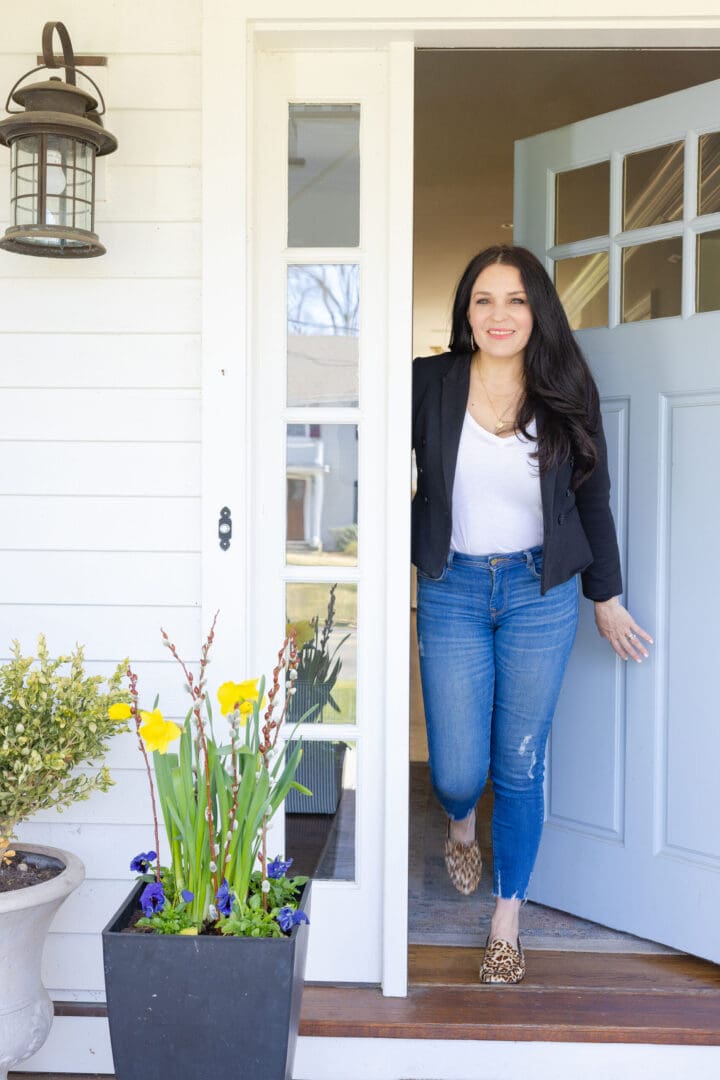 I repotted my porch pots right at the beginning of March because I was so sick of seeing my winter greens that had now turned brown and crispy. We had a few beautiful warm weekends the first part of March, and then the weather dropped back down into the 20s. I probably replanted my pots a little too soon, but I'm happy with now all the bring spring colors my planters have given me. I always smile when I see them. And how cute does the yellow daffodils look against the blue door? These spring planter pots are so easy to make and costs me under $20 for both!
Make sure to check out these other Spring season posts:
I bought all of my potted flowers, which are the daffodils and pansies, at my local Trader Joes and garden shop. Daffodils and pansies are great early spring flowers. They both complement each other. They are also cold-tolerant plants so they work great for those cool spring mornings and shine their little heads in the afternoon sun. When the daffodils die off, you can save their bulbs and plant them somewhere in your landscape flower beds during the Fall months. I love to add pussy willow branches for texture and height and more dimension to the spring planter pots. They are also really good to help hold up the daffodil heads when they start to droop or hang over. I cut my pussy willow branches down, but you can do some fun designs with pussy willow branches like make them into heart shapes or arches. Make sure to check out last year's spring planter pots, in this post, and what I did with the pussy willow branches. So fun!
Check out my Instagram reel on making this spring planter pot. Also give me a follow and like: