Easy and comfortable spring workwear outfits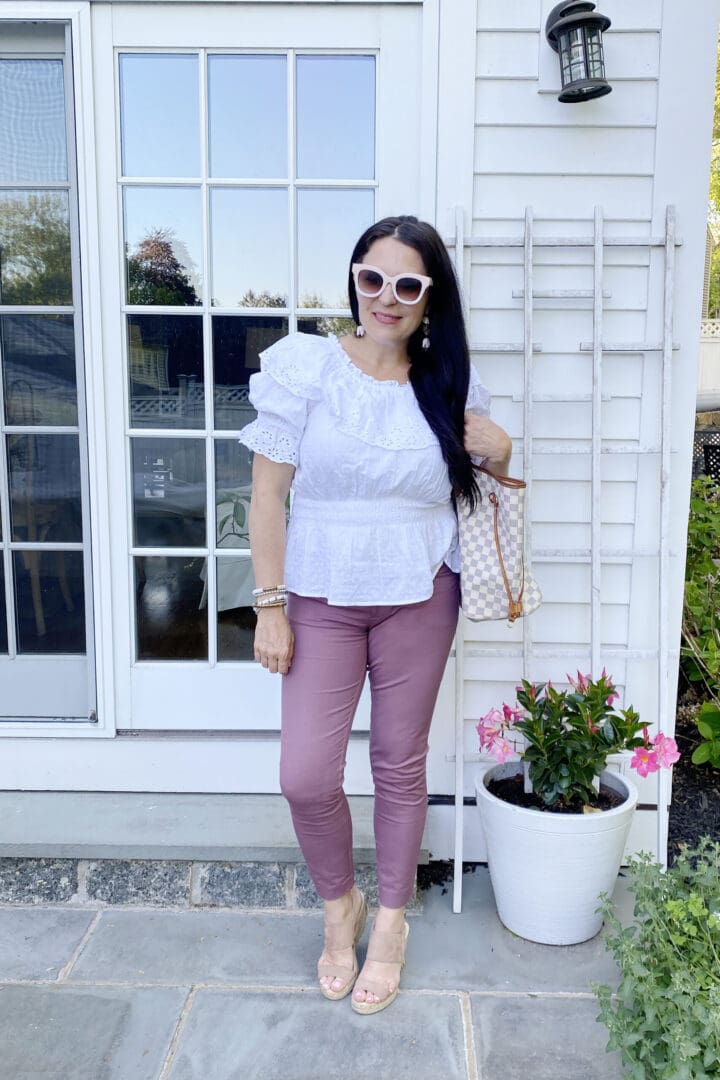 With my babies quickly growing up, I have found that I have a little more time on my hand. So, if you follow me on Instagram you may have noticed that I have my real estate license and have been working in the field. It's exciting to take this next journey, and I have so many plans on how I want to navigate my career. I'm actually loving being back in the work field. Prior to children, I worked in the fashion industry in New York City so it feels good to be back in the hustle and bustle of daily work life! With that I've had to switch out my casual Mom attire and have had to invest in some work clothes. But with real estate it is mostly casual professional. We aren't really suppose to wear jeans unless they are really nice. Definitely no jeans with holes or workout wear. I've been trying to keep my costs down. These 4 spring work outfits are all under $100. They are easy to purchase and comfortable for on the go.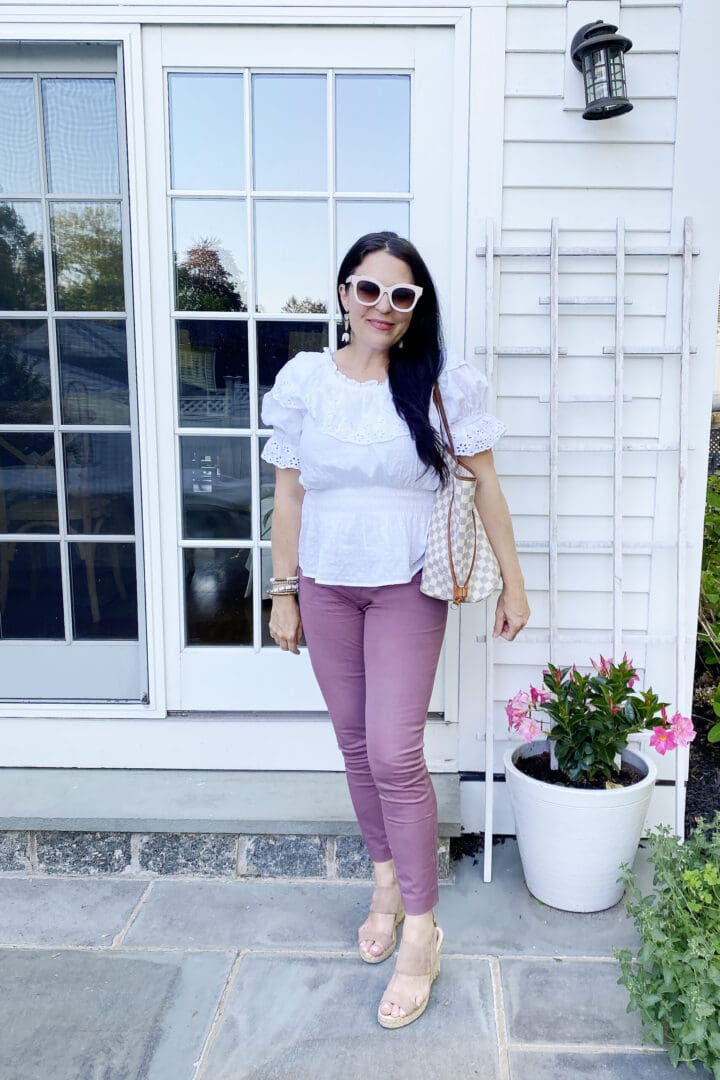 These work pants are some of my favorites! They are a high-rise ankle pant so they work well with sandals and wedges. They have a stretch, woven thickness and comes in multiple colors. The best part? They are only $25! But they feel like are much more expensive. I bought them in navy, burgundy and mauve. The one thing that is a bummer is that the back pockets aren't real. My peplum blouse shirt is on sale for under $25 also.
Make sure to check out these other spring outfit posts: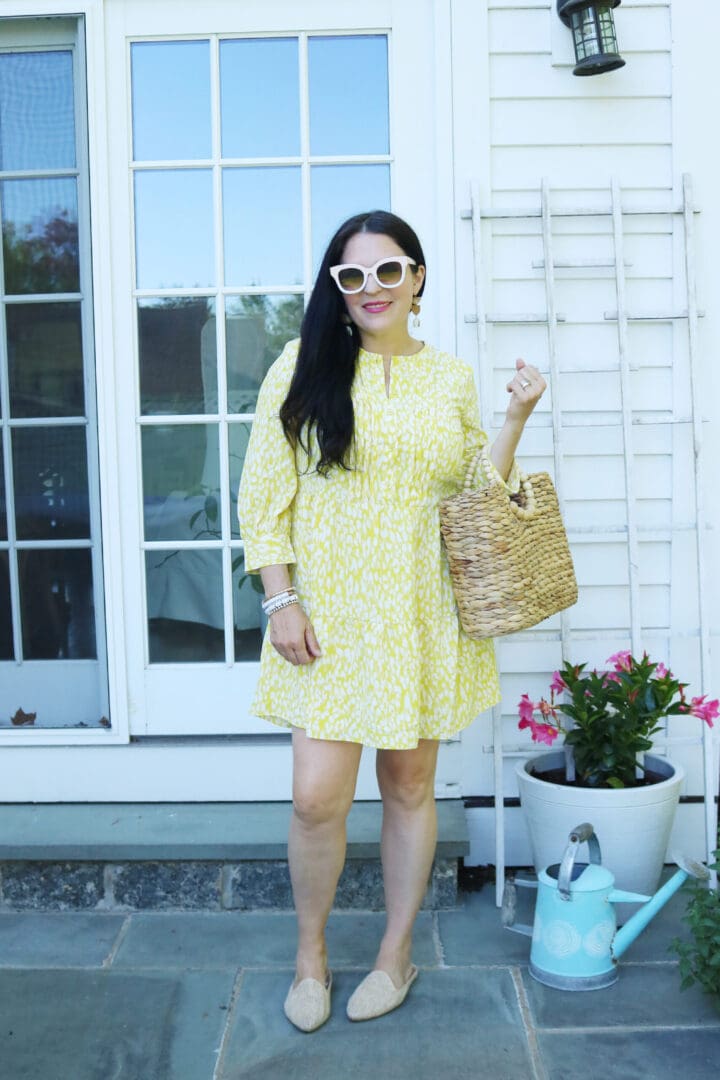 Shirt dresses are perfect and this one is apart of my 4 spring work outfits. This outfit is so easy and comfortable to wear. Plus it is very forgiving. I love the bright color and wore it with raffia mules and this cute straw tote handbag. I see many future beach uses with the straw tote handbag.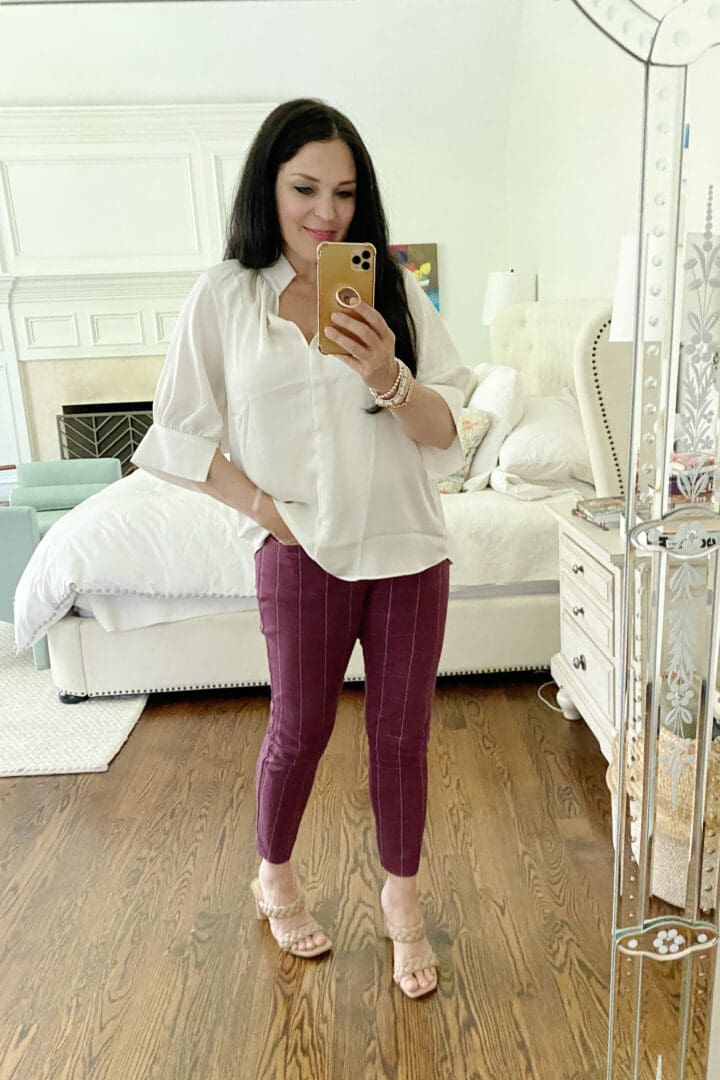 These are the same work pants but in a different color/pattern. How cute are they with these braided heeled sandals? The blouse is comfortable and has a great cut. It looks really cute with jeans also and tucked into a pencil skirt.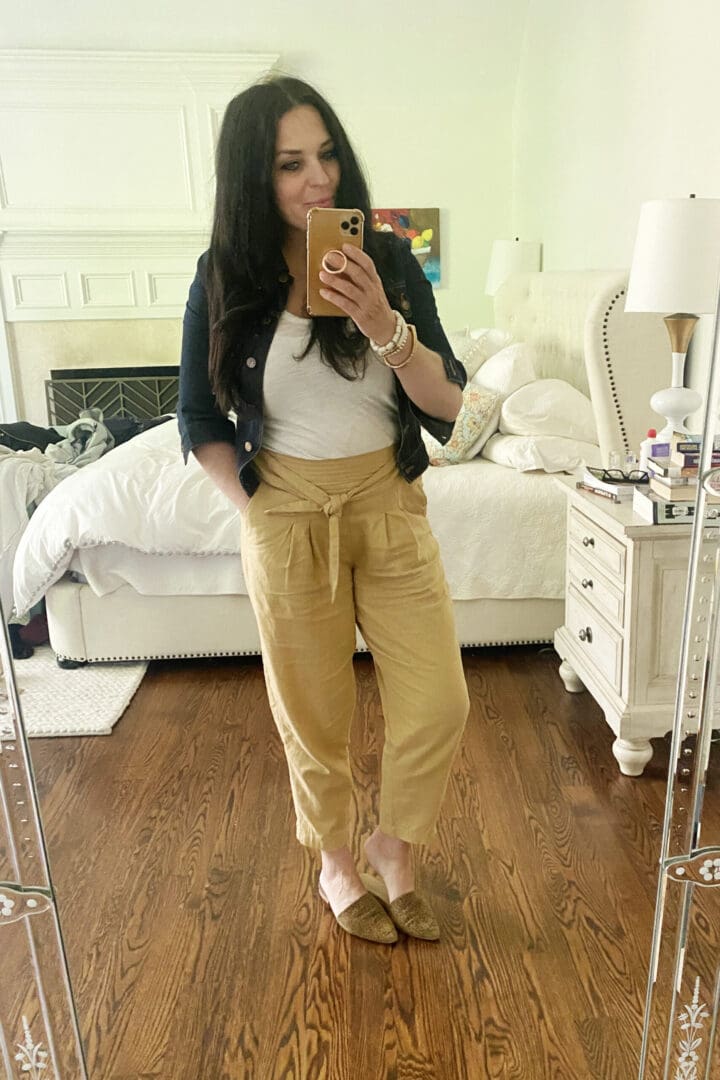 I'm not one to wear paper bag pants, but they are really trendy and perfect for spring work outfit. These mid-rise taper pants are cute because they are tapered at the bottom so it makes the legs a thinner than if they were baggie. I worn it with a jean jacket, which keeps it casual.

I hope you like these outfits!