Spring Sale Happening on 6 of my Favorite Home Items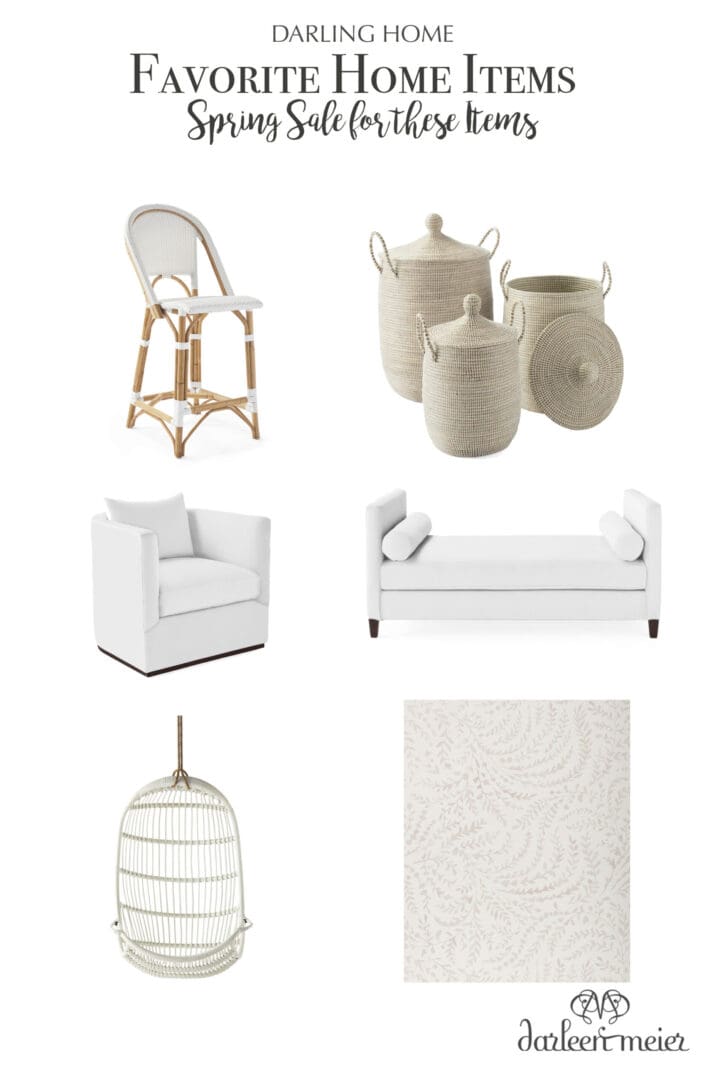 Tis the season for spring sales! They are everywhere, but my ears perk up when they are spring sales on some of my favorite home items. The Serena and Lily spring sale event is happening and 6 home items on sale I have in my home and love! In addition to the 20% off (make sure you type in GOFORIT during check out) but they just introduced a flat-rate delivery option that makes buying those larger furniture pieces so much easier. Check out my 6 Home Items on Sale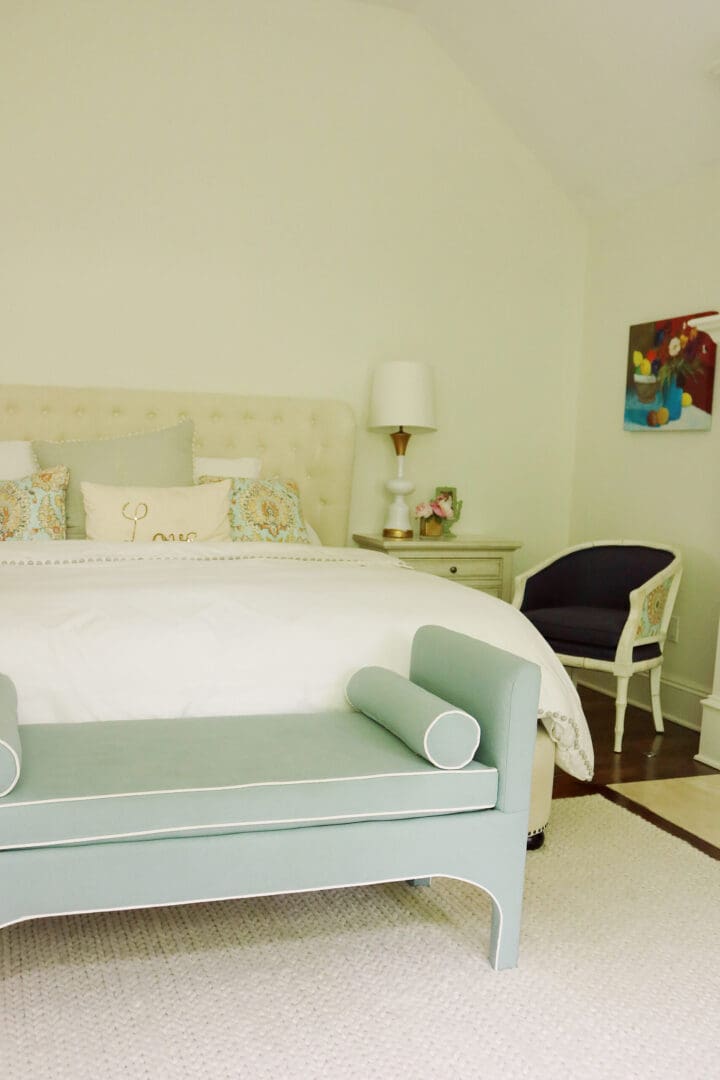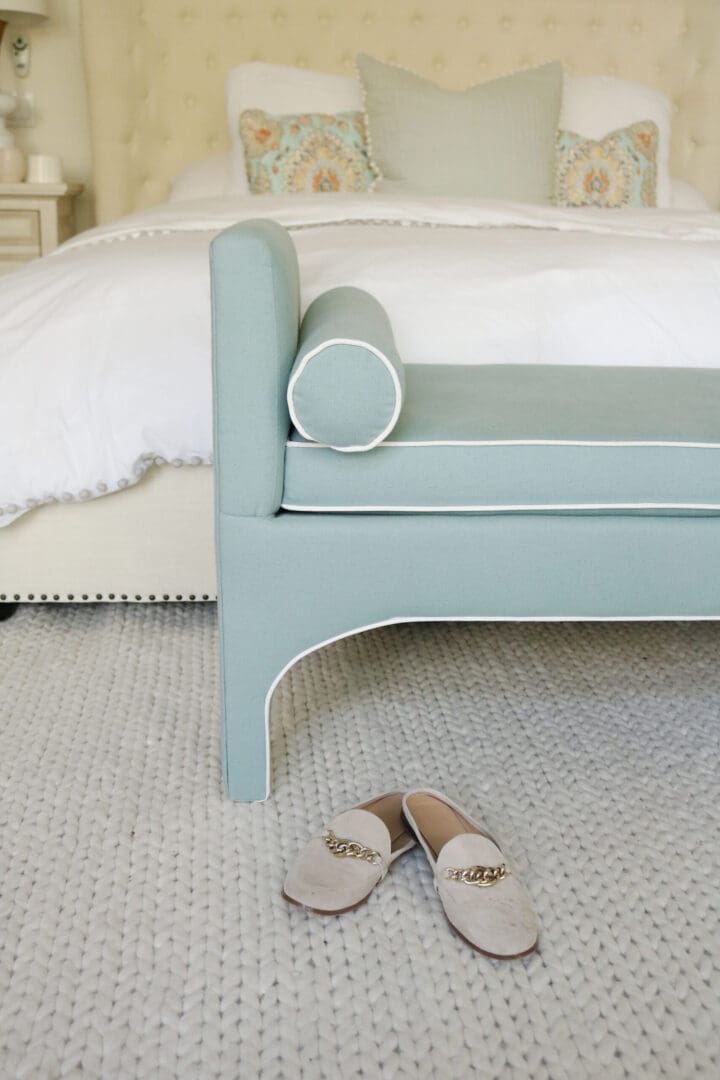 My upholstered bench I have had for quite some time since our Georgia house. I bought it at a different furniture shop, but it looks exactly like the Serena and Lily daybed. They have quick ship options or you can custom the furniture to the color that works with your bedroom.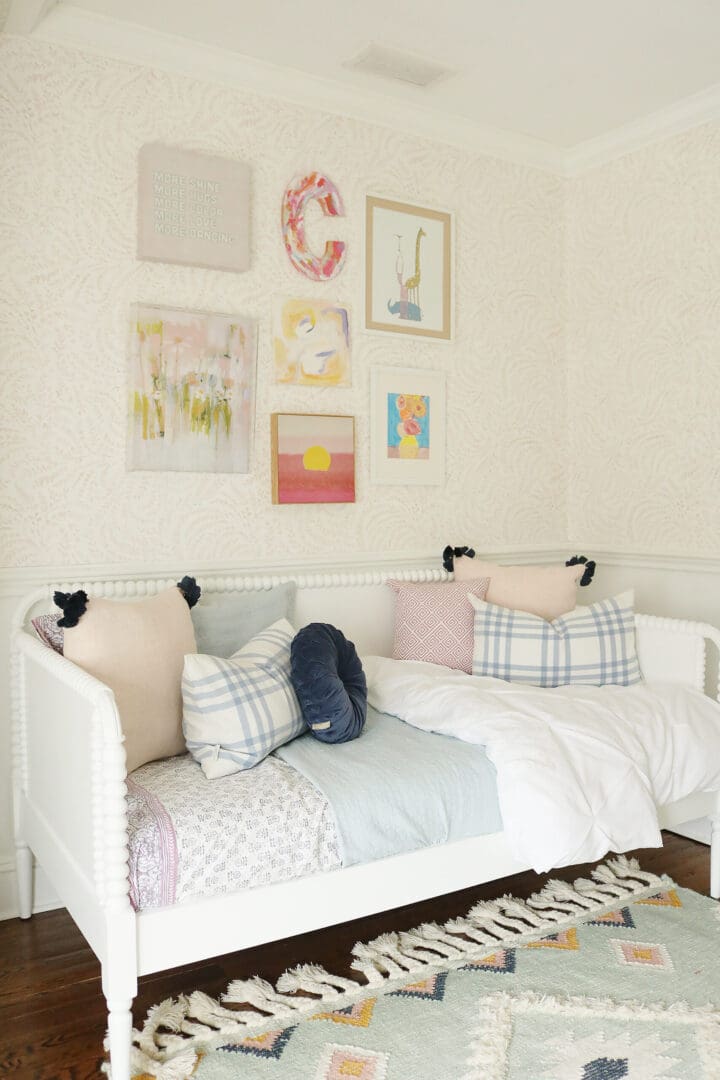 I'm slightly obsessed with wallpaper! I really do want to add a touch of wallpaper to almost every room in my house. But I have mostly kept the wallpaper in the children's bedrooms. This wallpaper from Serena and Lily comes in five different colors and is so easily to apply.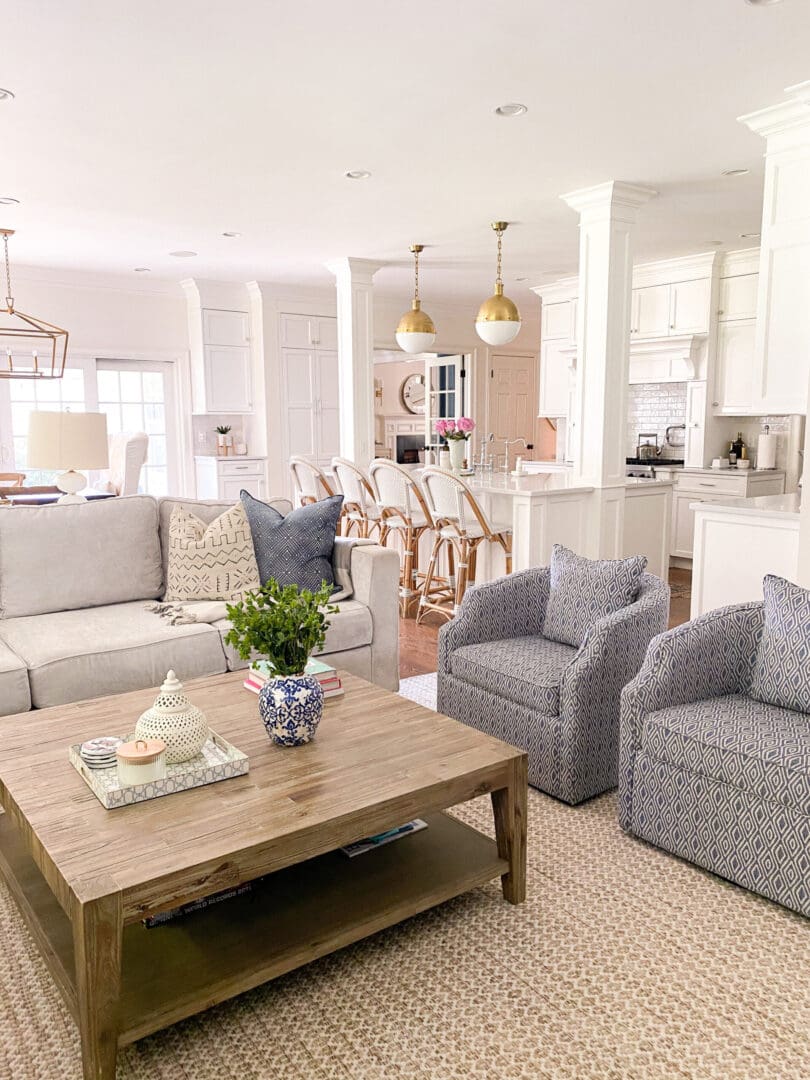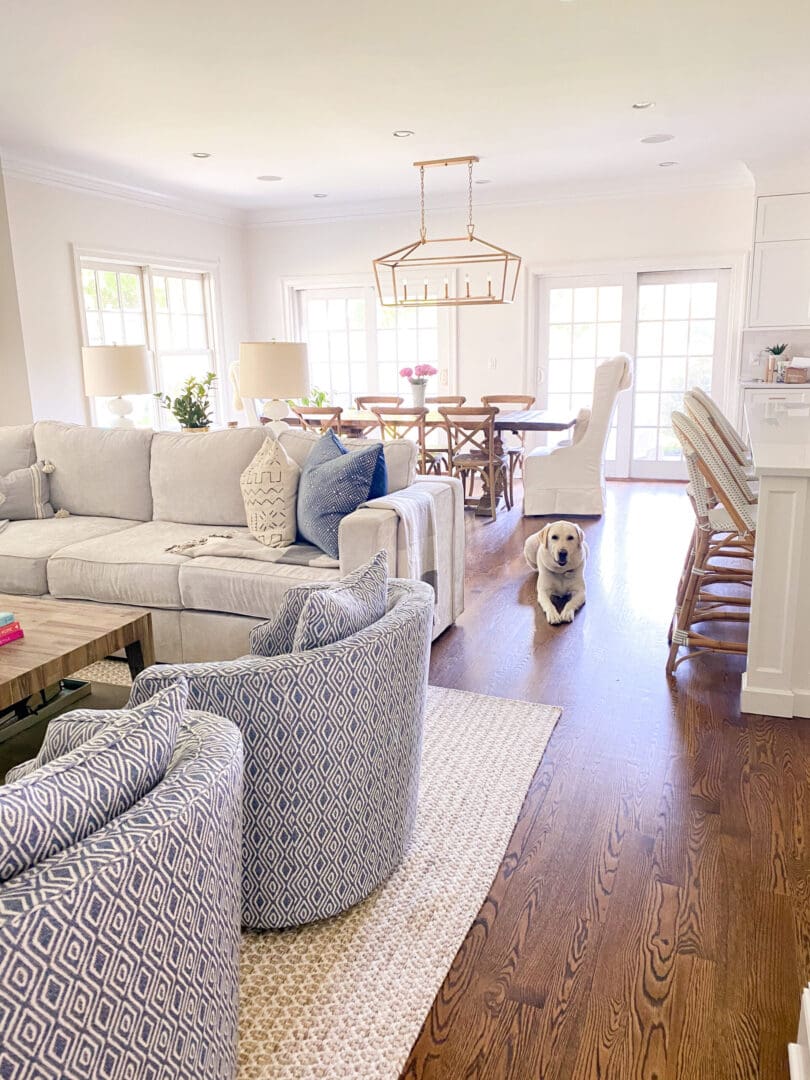 I'm so glad we bought swivel chairs for our family room. It works so good for family conversations and turn from the TV to the kitchen. We love our modern swivel bucket chairs. I bought these from a local home store, but the Serena and Lily swivel chair looks almost exactly the same. You can customize the chair or choose one of their quick ship options.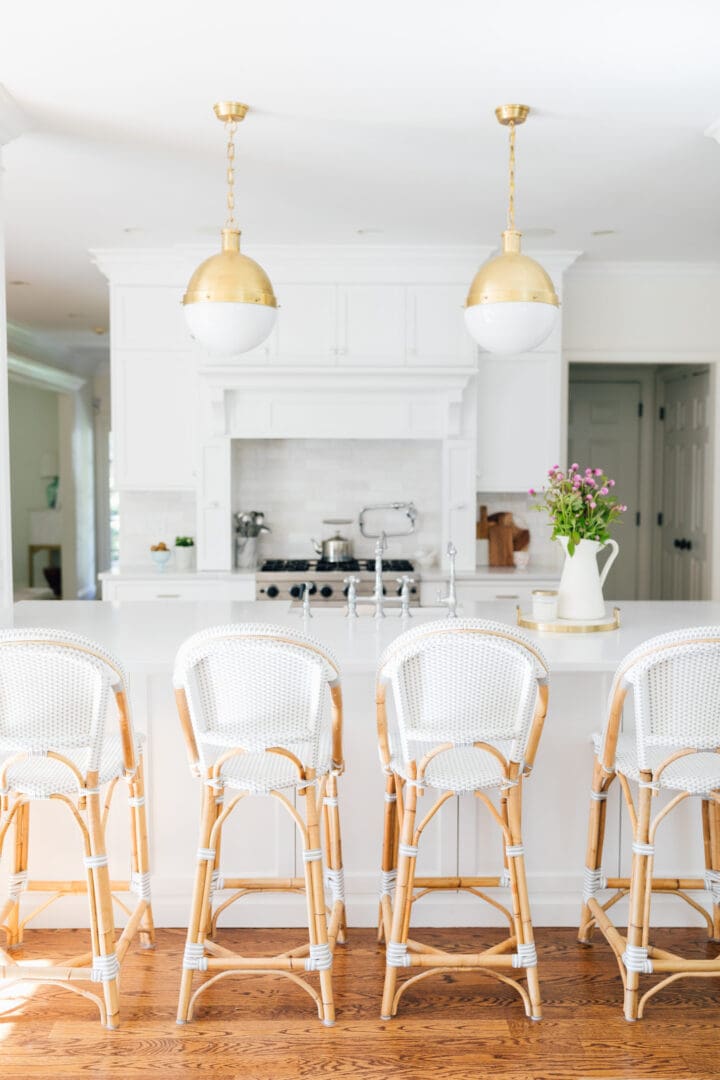 I was hesitant to buy these because so many people I knew had these barstools. But I needed barstools that could hold up with my children and our lifestyle. These barstools are very family friendly, and I love that I can wipe the barstool down. They have held up very well with my children, and are used every day. I love their coastal style and clean lines.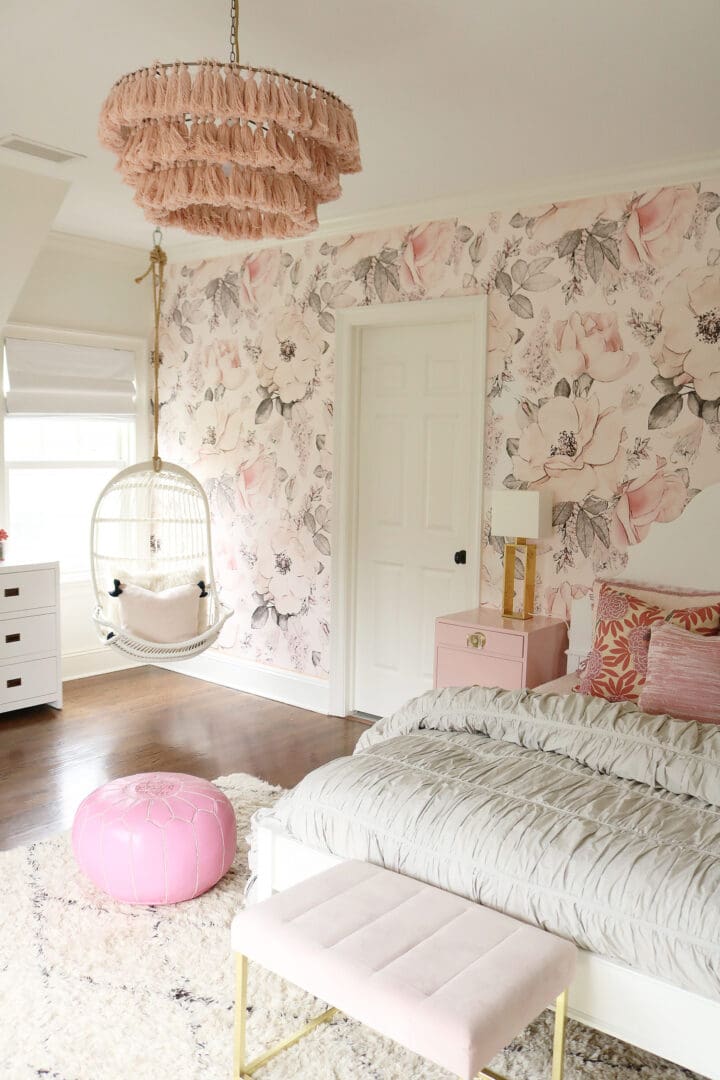 I love my daughter's hanging chair so much that I want to order two more and hang them up in my backyard. But my daughter insists to keep it in her bedroom. She loves it! They are great for teen bedrooms or basement or outside on a porch. The hanging chair is really comfortable, and on sale.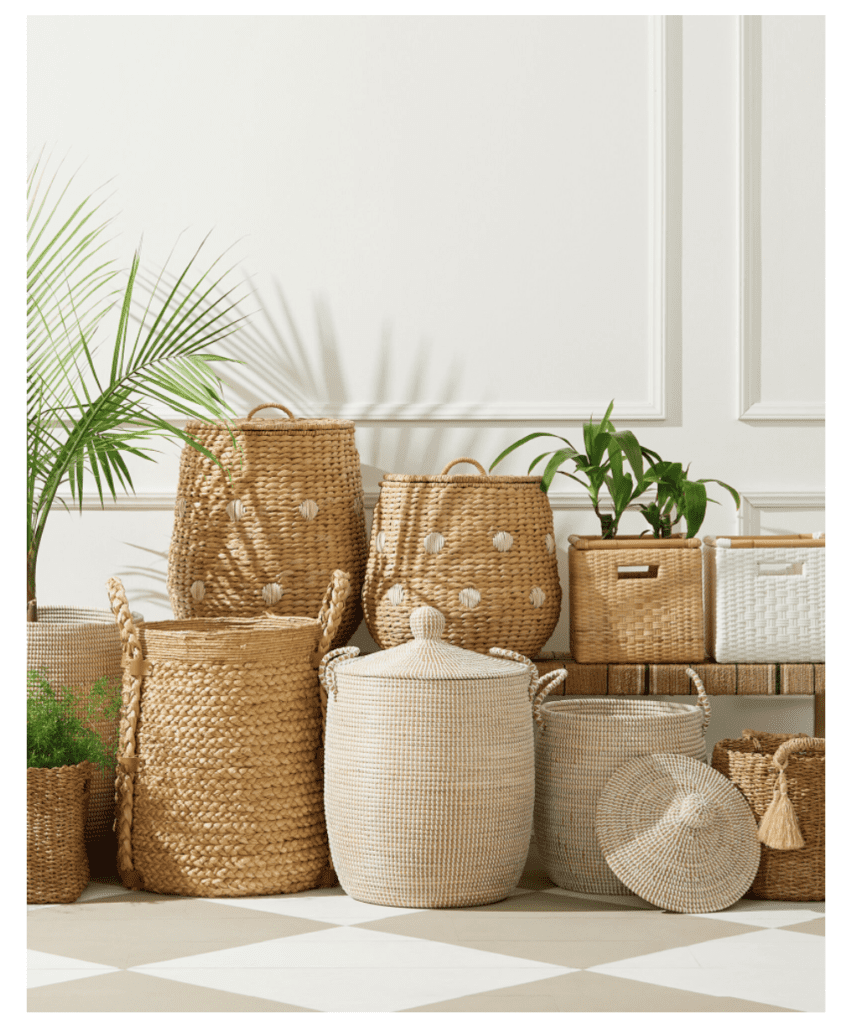 I have a few of these seagrass baskets in my home and love them! They are so beautiful to look at but they also hold a ton of stuff in them. I usually hide blankets in ours. They work great to stow away toys or laundry. The top is keep everything contained and clean.
I hope you love these 6 home items on Sale like I do!