How to Stage Your Home to Actually Stay to Love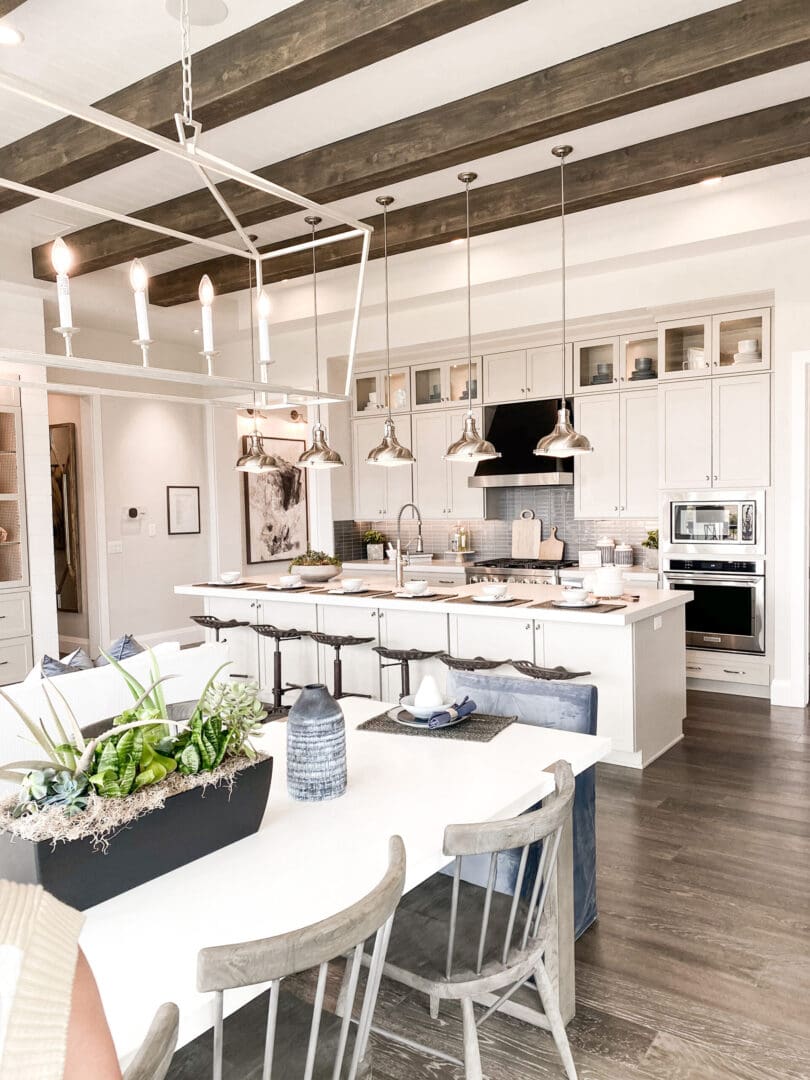 Have you ever walked through an open house that has been staged and been wow'd by how good it looks? It definitely helps to sell the home, and makes it easy for the buyer to envision themself in the home. Now imagine if all the furniture was taken out of the home? In reality, it's probably just a basic, normal home on the market. Staging a home to sell highlights the home's strengths by downplaying a home's weaknesses. Oftentimes after walking through a staged home, you want your home to look the same way. Well, why not stage your home to stay and to fall back in love? It may sounds like it would take thousands of dollars but in reality it really doesn't.
Are you planning to sell your house? Make sure to check out my 3 Tips to Prepare Your House to Sell!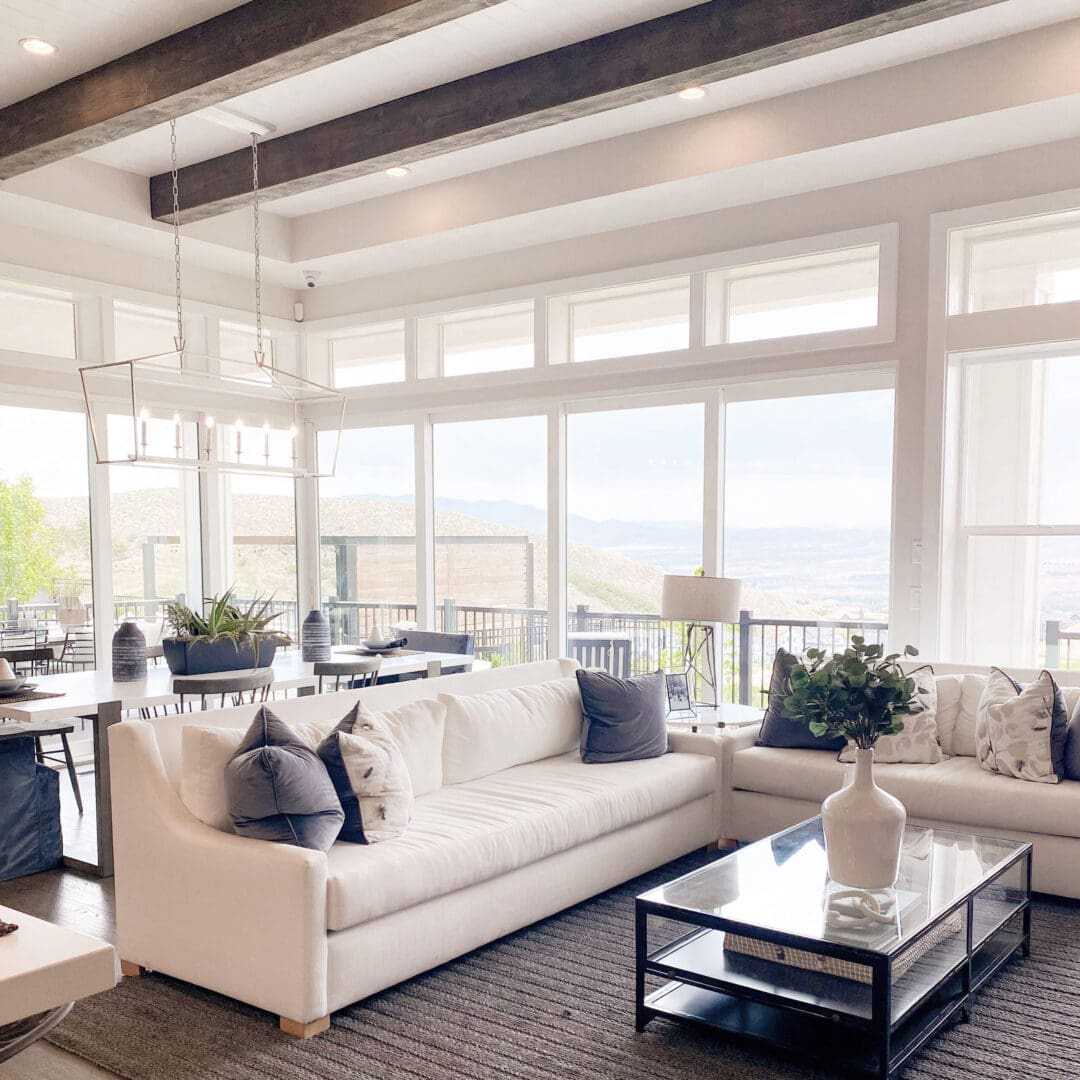 Furniture
Replace that large bulky, oversize bright-colored or heavy sofa with a straight-lined modern neutral sofa. This will open up the room and the flow of the room. Then remove any other furniture that makes it difficult to walk around the room. You want to be able to easily access the fireplace or a bookshelf. Then if you haven't already done so, make sure to add a large rug that covers most of the room. Bring the furniture pieces together to create a cozy conversational area. Also neutral furniture items, makes a room look more spacious. Making those simple changes will bring a sense of peace, warmth and zen to the room. If you need to shop for any furniture items, there are some great online home stores that are budget friendly: Home Goods, Wayfair, Overstock, Amazon
Depersonalize
I completely get wanting to hang every family picture up in your home. It's your home for goodness sakes! BUT, depersonalizing your home, at least in the common spaces will make your home look more like a staged home. And it will make your home feel more put together. Replace wall space with generic artwork or cHeck out this post about making easy abstract artwork.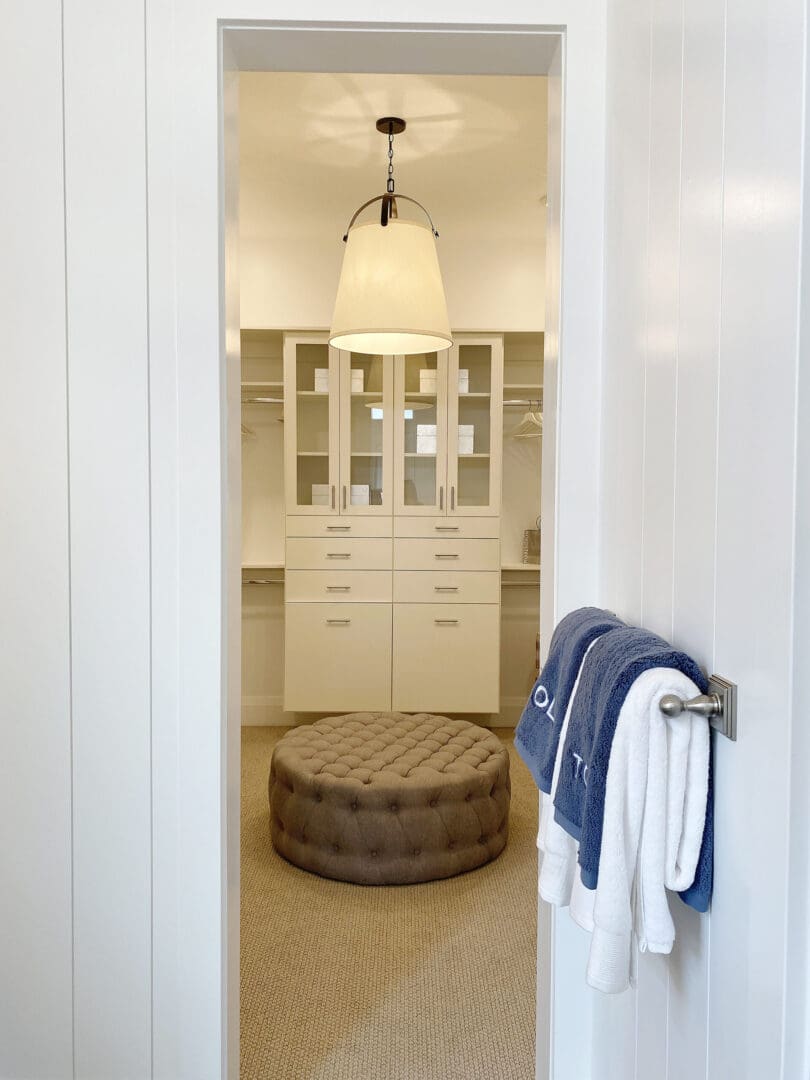 Organize Your Storage
The best way to stage your home to stay is by decluttering, purging then organizing storage and closet space. If you haven't worn clothes in the last two years, then pack it away. Or you can make your closets seasonal, which means packing away the off-season clothes and then switching it during the on-season. Check out my 5 Tips for Spring Cleaning Closets.
Lighting
One of the great things about staged homes is the lighting. Either update the lighting fixtures or increase the wattage to bring in more light in the room. Make sure the light wattage is all all the same. Check out these Modern dining room fixtures.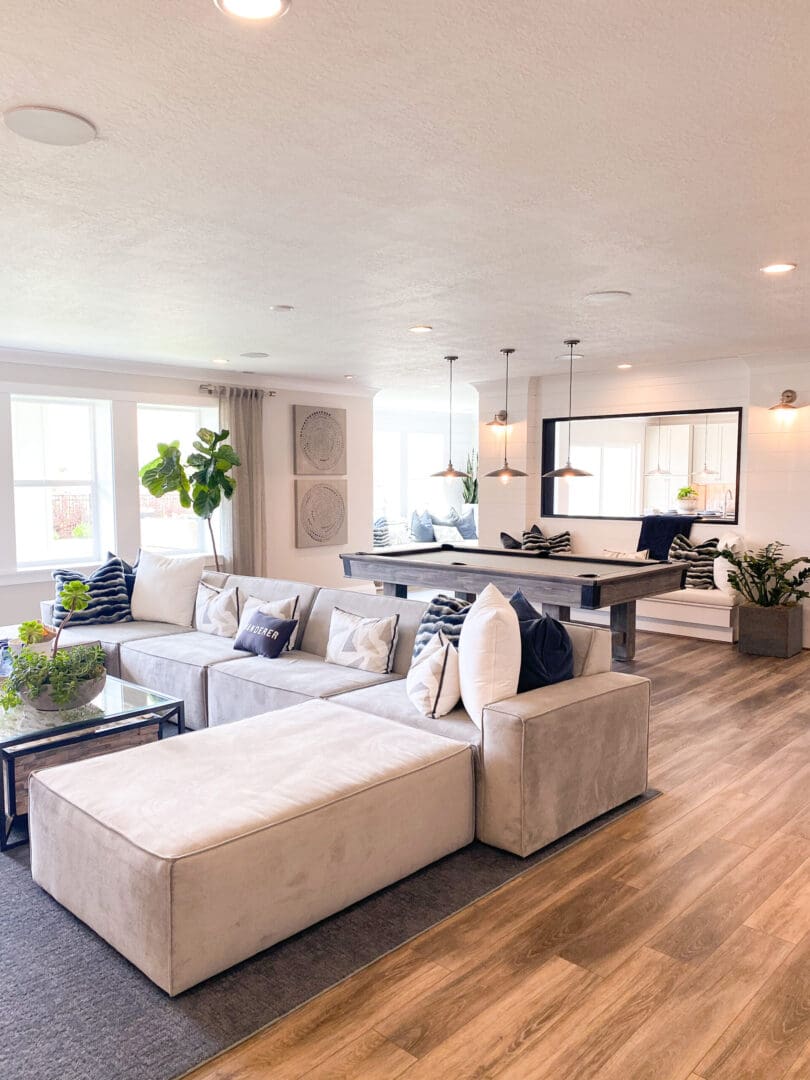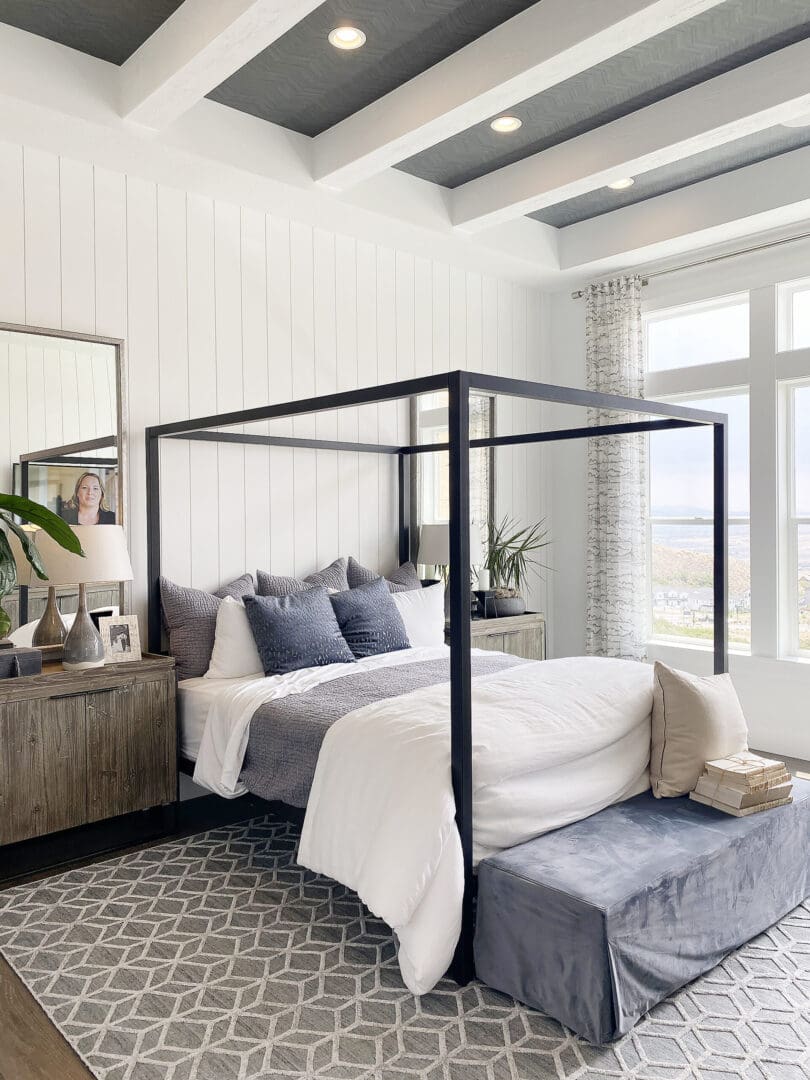 Accessorize in Three
Adding the right accessories to a room, can make the room inviting. A design trick is accessorizing in groups of threes, preferably in a triangle with varying heights. You will see this with groups of three pillows or accessorizing three decor elements on bookshelves. Follow the rule of three on your coffee table, shelf or accent table. Make sure to check out my post Coffee Table Styling.
Would you stage your home to stay? It might look and feel like a brand new home!
*Gorgeous pictures of this house is from a Utah Home Tour I look like summer.*