Simply add a few items to make the Outdoors feel more like the Indoors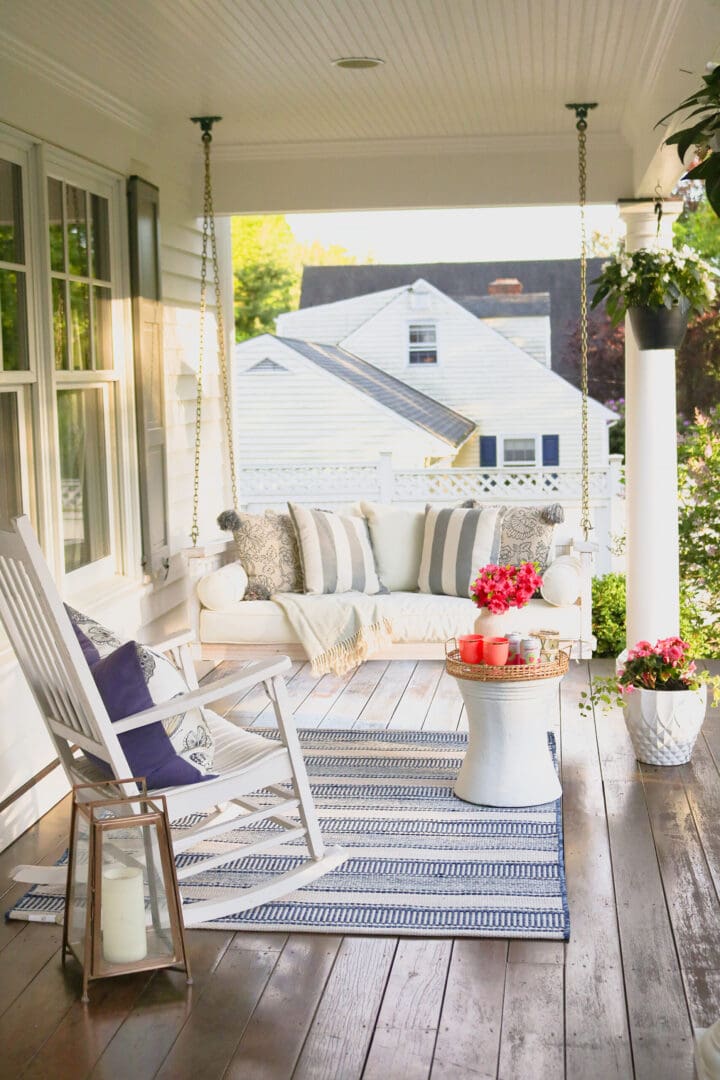 Summer is that time where you can expand your area of living from the indoors to the outdoors. Breakfast out on the patio, afternoon nap on the porch swing or dinner under the string lights and stars, it is where we want to be during the summer months. We love when summer comes because we spend a lot of time in our backyard and front. Simply add a few home items to make the outdoors feel more like the indoors by putting together an easy summer porch. Many of the items you probably already have on hand. I put together a Instagram reel showing how I put my porch together.
Check out these Porch Posts: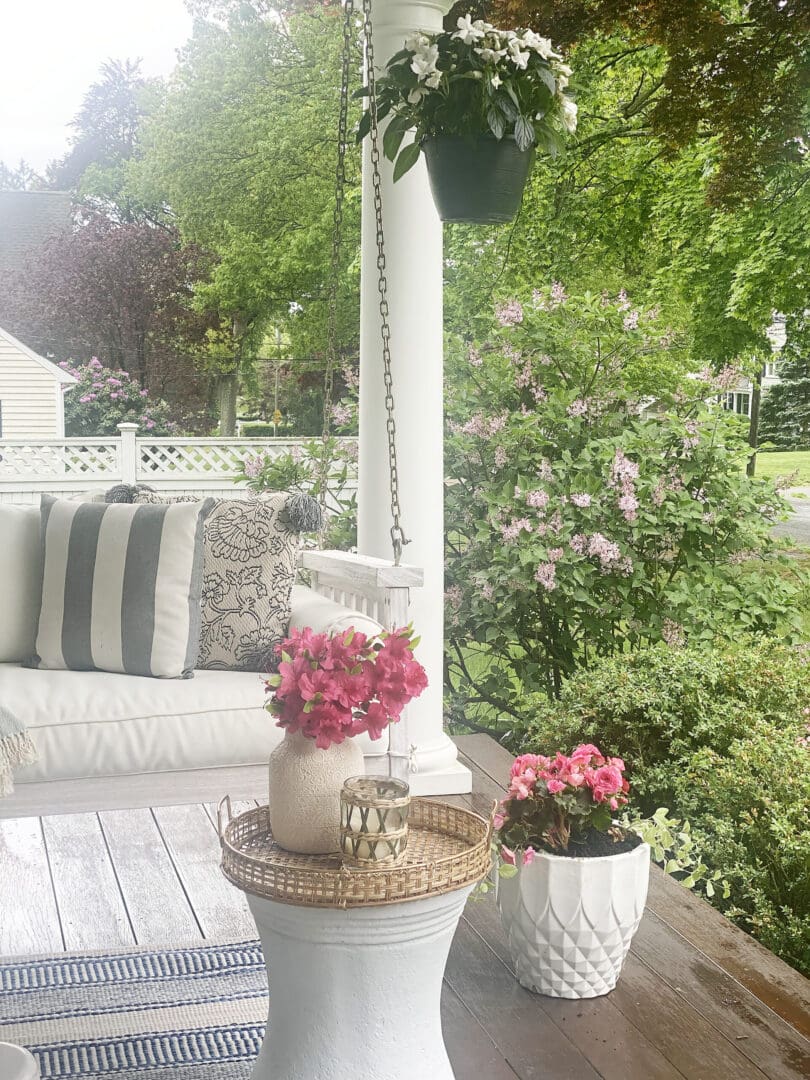 1. Add Seating Area
The first item for your easy summer porch is adding a seating area. It could be a porch swing, rocking chair or small bench. Then add some chairs and side table or coffee table so you create a conversational area. Many of the outdoor furniture are water and sun resistant. There are a lot of great pieces that are budget friendly or splurge worthy.
2. Add an Outdoor Rug
Soften your conversational area by adding an outdoor rug. This will create warmth and may encourage you to sit back, relax and kick off your shoes. Many of the outdoor rugs are also water and sun resistant which makes it great for summer time.
3. Add Pillows and Throws
Bring your style or color scheme out with the throw pillows and throw blankets! It warms up the space but also makes it charming and welcoming.
4. Don't forget to add potted flowering pots
After all, your easy summer porch is outside! So plants, specifically flowering plants, are needed. At least in my opinion! Flowering pots can soften and define the area. They also can tie in the color scheme.
Make Sure to Watch my Instagram Reel
Follow, Like and Leave Comment: