Simple Graduation Party Idea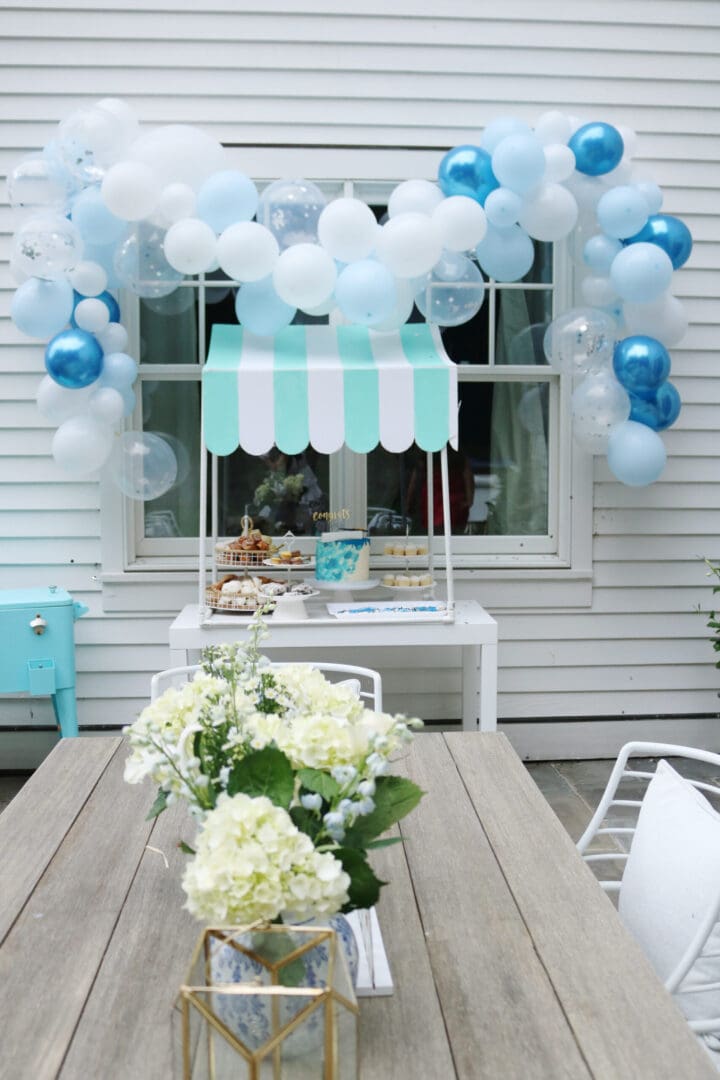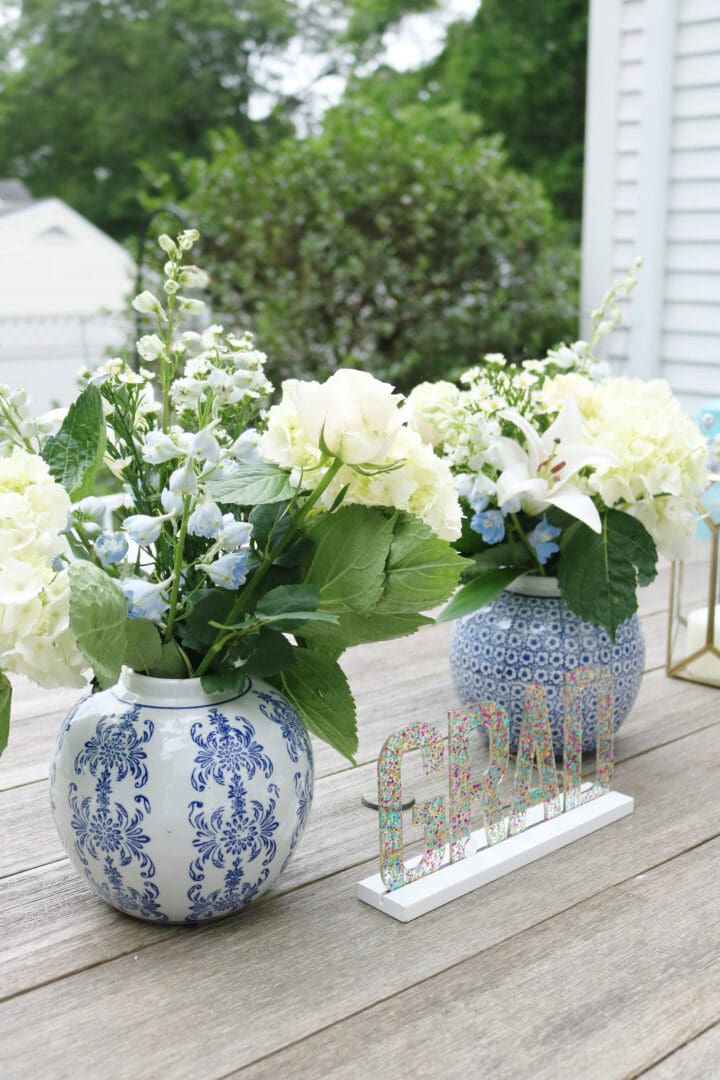 My oldest daughter graduated from high school this past summer! I can't believe how quickly time flew by, especially during the high school years. Bittersweet moments. The month of graduation had so many end-of-year activities that our life was so crazy and busy. I felt like I could barely breathe! I was definitely in survival mode, and had to make sure our daily schedule was organized and planned accordingly with all the activities. But one thing was for certain, I wanted to throw a graduation party for her so she could have one last time to be with all her high school friends while also thanking the individuals that influenced her life. So glad I squeeze this party in, and sharing those graduation party tips below! Friends showed up that we haven't seen in so long. It was wonderful to look around and see those who played a role in helping shape the person my daughter has become. I kept it a simple graduation party because I just didn't have a lot of time to put into it.
One thing that was a bummer about the party, it was so windy that day. We have a photo booth set up with a balloon arch and everything came crashing down….repeatedly. We also had a sign-in table with photos of Stella and fun facts about her, and that also came crashing down repeatedly. It almost rained during one part of the party, so we were hauling everything back inside. Oh the problems of hosting a party outside! So, I didn't get any photos of our photobooth or the sign-in table, but I will describe and link everything we used below.
Before we jump to the graduation party tips check out these other posts: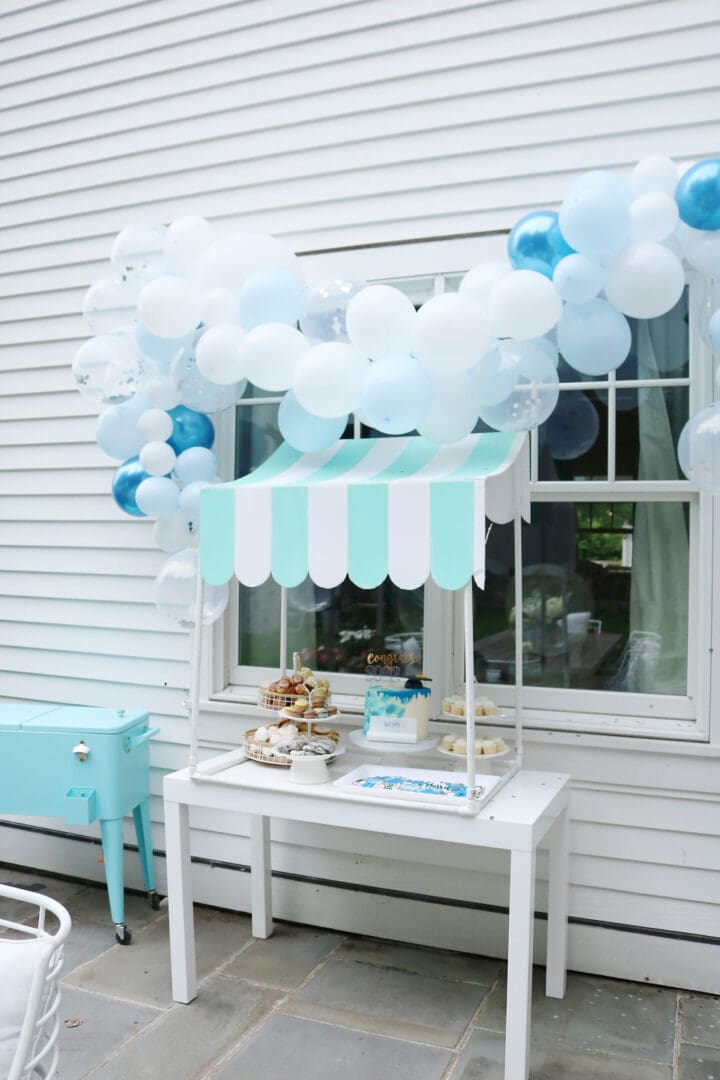 Graduation Party Tips
Decorate in School Colors
My daughter's high school colors were blue and white, and the college she is going too is also blue and white so it was an easy choice what colors to decorate with. Sticking with the school colors makes it easy to narrow down balloon colors, flower colors and party decor colors. If your child's high school colors are different than their college colors, then choose the school colors they are graduating from (whether it's high school or college).
2. Decorate with Balloons
Balloon are easy and cheap! They also make for an easy decoration that gives off a cheerful party vibe that says "this is a celebration". I love balloon arch kits, and they are easy to put together the night before. We made three balloon arches for the party. One flanked over the dessert table, the other was in our photobooth and the last one was the entrance to the party. Everyone loves it.
3. Have a photobooth
Make the party memories last by creating a spot for a photobooth. It doesn't have to be anything fancy; just a spot that guests can take photos and to capture those last moments together. We had a large gold metal circle that our balloon arch rested on for our photobooth. We then had polaroid cameras available for guests to take a photo and then place it in memory book and leave a note for my daughter. This has become a favorite item from the graduation party.
4. Keep the Food Simple
I was going back and forth about what to serve for the food. I decided to have it catered, and at first I was planning to make it fancy with finger foods and different salads. But the cost and the menu got out of hand. I decided to do a taco bar and it was the best decision. We catered the taco bar items and then I added a large salad and fresh fruit. Everyone loved the taco bar.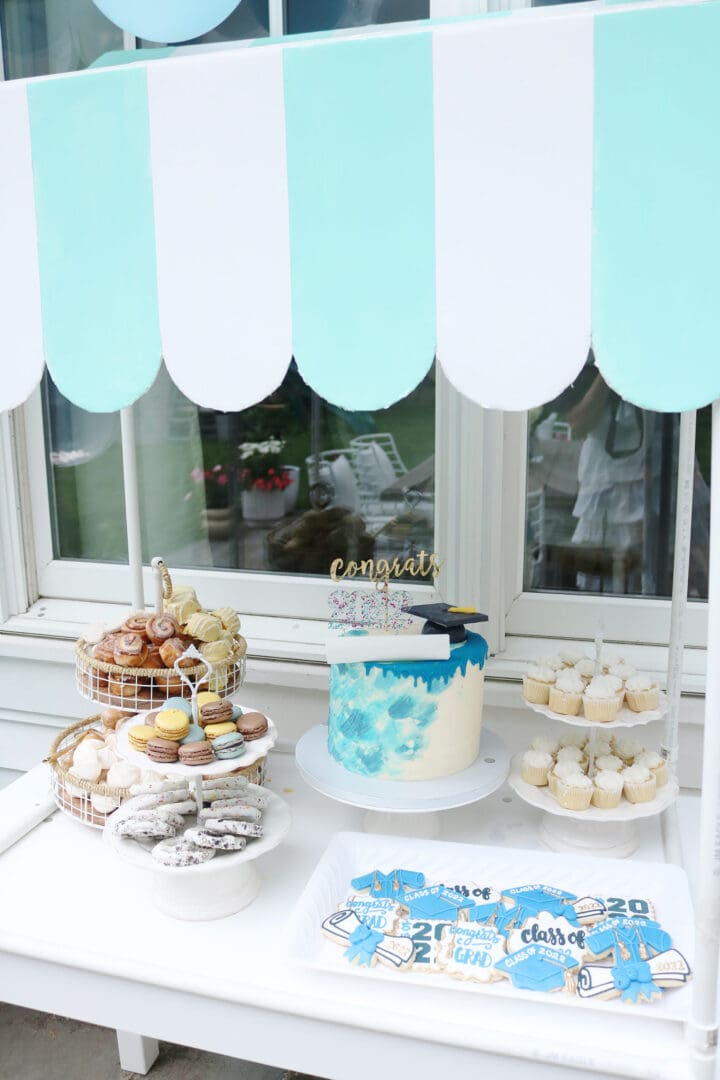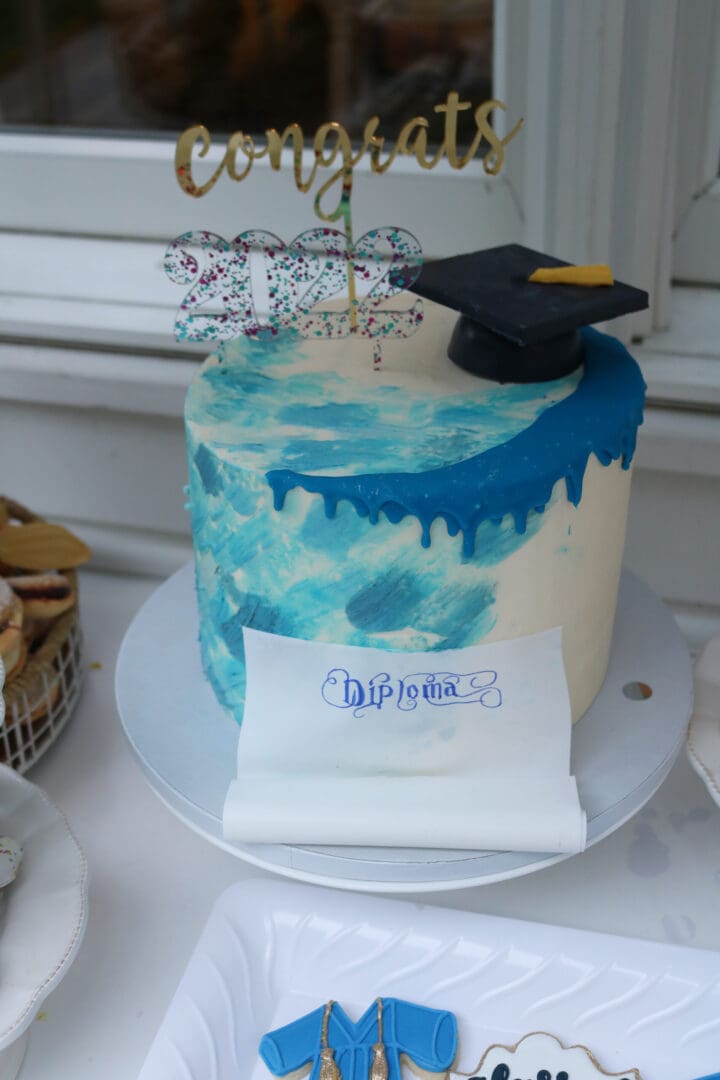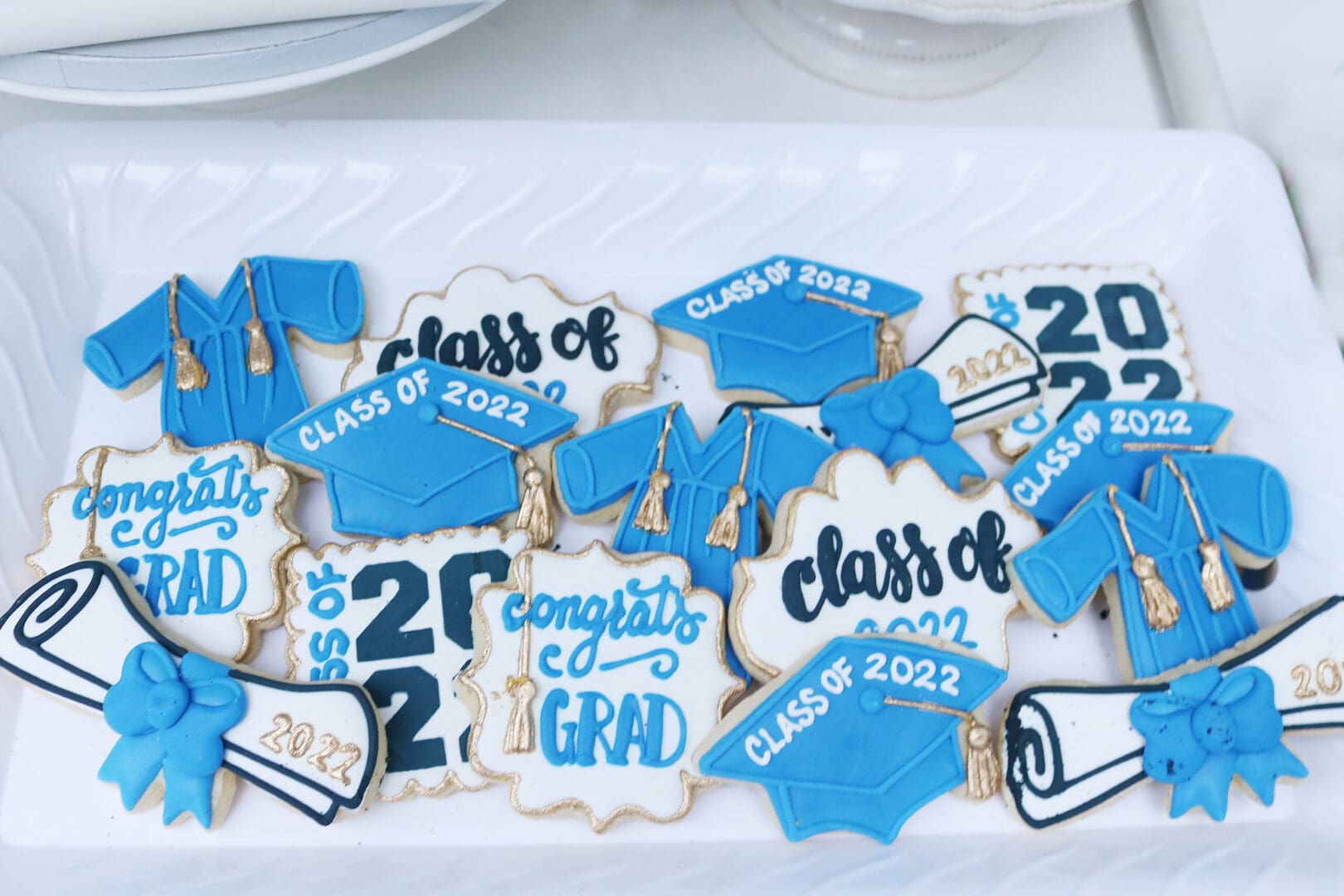 5. Have a Dessert Bar
Guests love treats and sweets especially when it is themed about the party colors and graduation. I found a local baker to make the graduation cake with the edible cap and diploma. The graduation cookies I bought here and was shipped perfectly and was so tasty! All the other desserts I bought from local shops from macarons to tiny pastries to chocolate covered pretzels.
6. Have Activities
We held the party outside, so I bought large lawn toys for the guests to play. This is great for teenagers or even adults! We had cornhole, four in a row, giant jenga to name a few. This keep the guests entertained and kept the party rolling. I really like the quality of the Swooc games, and most of their products are all weather so you can keep it outside.
I hope these simple graduation party tips have been helpful, and will make your next graduation party a success!