Plus $650 Nordstrom Rafflecopter Giveaway!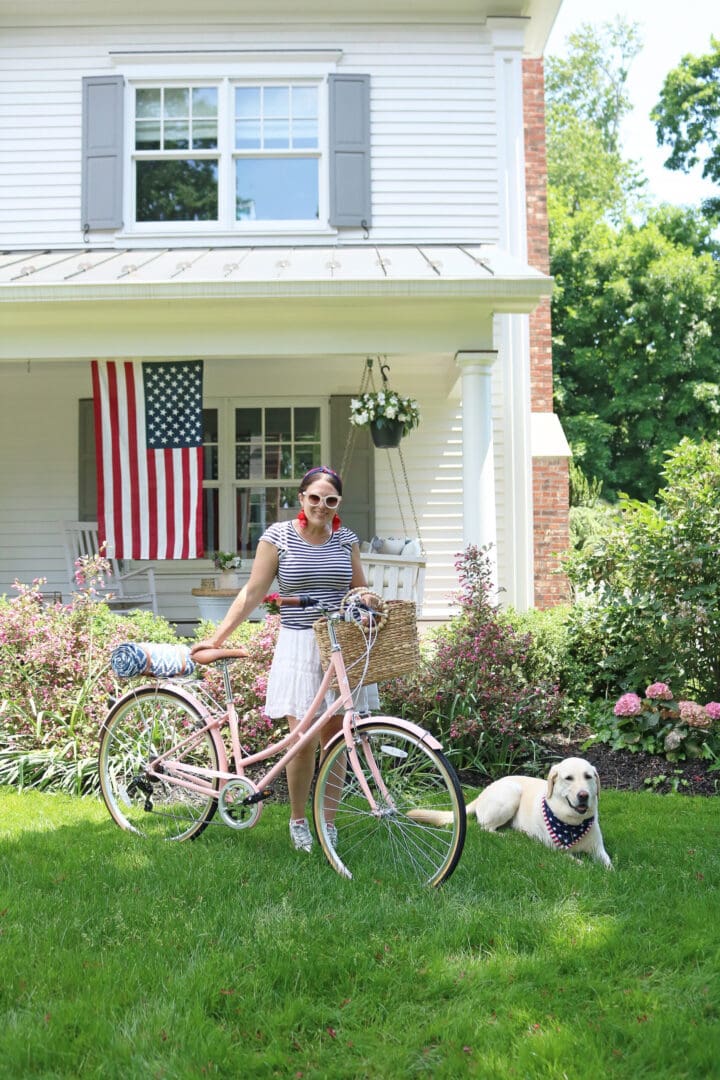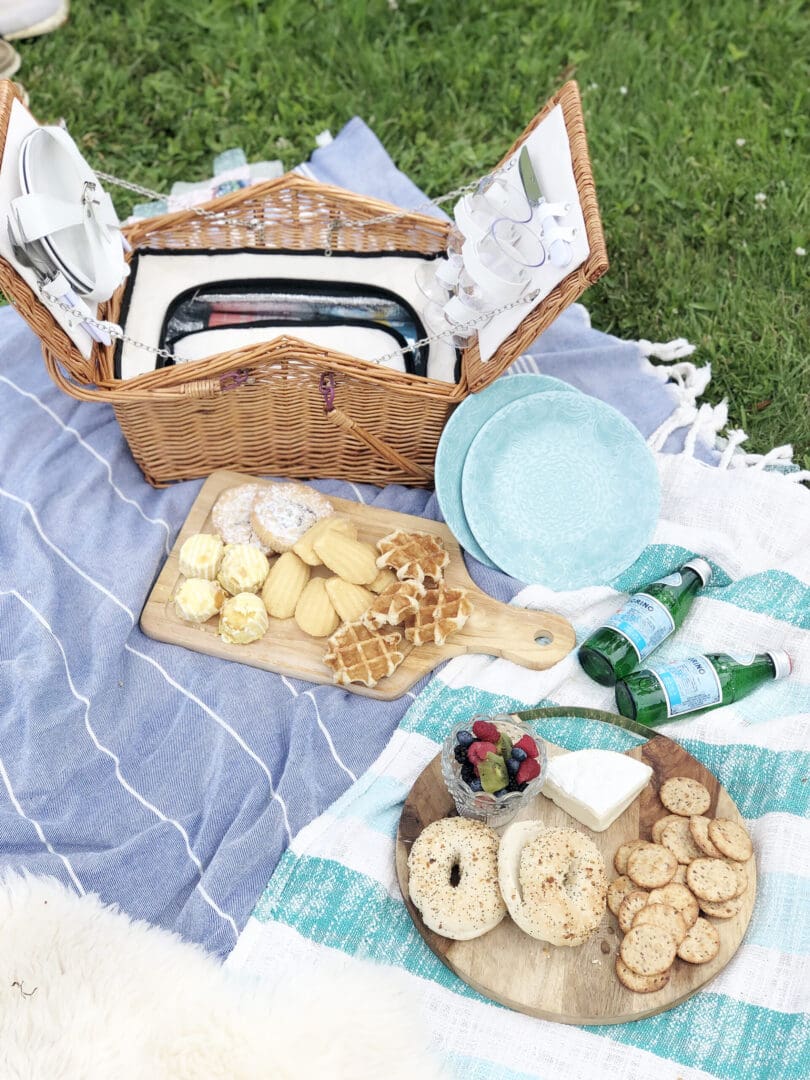 Summertime is here, which means summer picnics and bikes rides to those summer picnics. This seems to be our favorite Sunday evening activity in our family. We live in a Connecticut beach town, so watching the sunset over the water is a favorite way to end the weekend. Oftentimes we ride our bikes over to the beach. We live about a two miles away, so it is a short bike ride. I like to pack quick snacks like cheese and meat, or finger-bite desserts for a simple picnic while we watch the sunset. If I prepare ahead sometimes I will pack dinner and sliced fruit. Sunday picnics has been a favorite for the last couple years, and I've perfected a list of summer picnic must haves. Some of these items you can't take while biking, but some of them you can.
Similar posts related to Summer Picnic Must Haves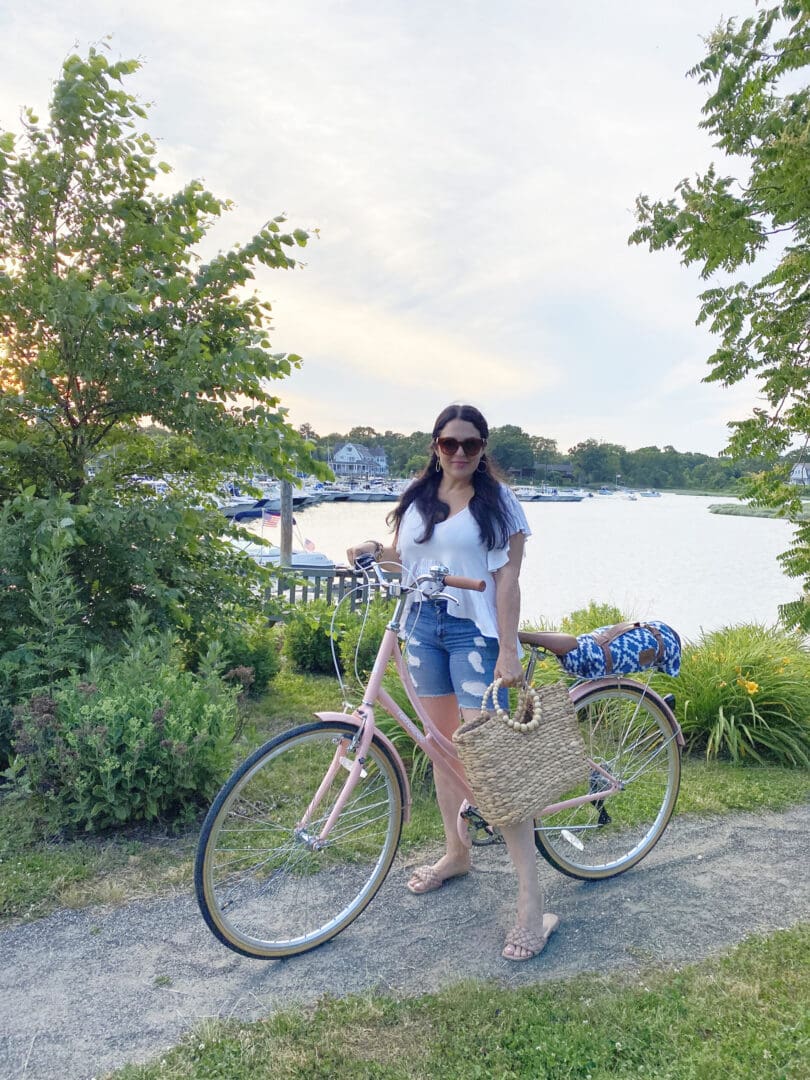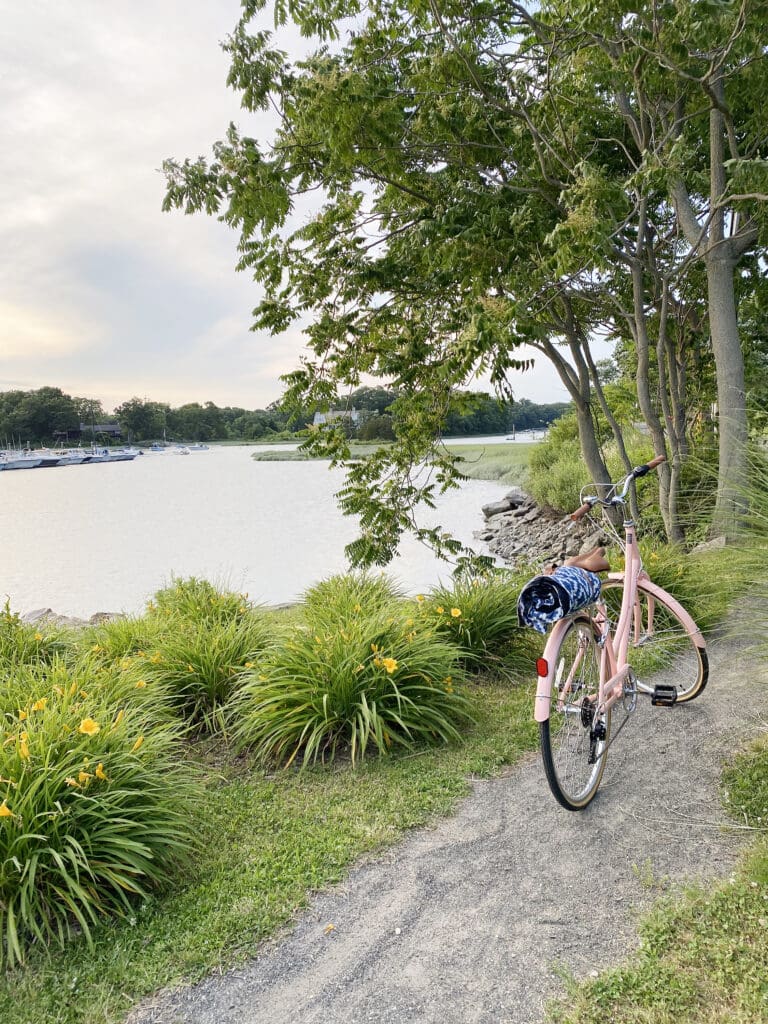 Summer Picnic Must Haves
Waterproof blanket
Of course any blanket will work for a picnic, but a waterproof blankets are the best especially if you have a picnic on the grass. Most grass have moisture of some sort, so a waterproof blanket will keep your bottoms dry.
Picnic Basket
So many charming picnic baskets and what is great is that many of them are insulated and you can treat it like a cooler. They come with plates, utensils and cups. It makes it very easy because all you need to pack is your food and drinks. Make sure to pack your cold drinks!
Portable Picnic Table
Since we have been picnicking more often, I am now wanting to invest in a portable picnic table. It makes it so easy for your food and drinks along with less spills. The tables can be a little heavy and difficult to transport, but if you have a group or family, it's definitely worth it. Another idea is wooden cutting boards. That is another great way to serve food and have a place for stability. Perfect for cheeseboards!
Picnic Food
The most important part of the picnic is the picnic food! Cheeseboard works great! Fresh fruit and sliced watermelon is a favorite. I love salads or cold pasta salad. You can transport in tupperware or I like clear Mason glass jars. Sushi is always a fun idea. Usually for a picnic, I like to grab prepared foods but if I bring it from home I keep it simple and throw together a cheese board. For dessert, I love my healthy lemon curd cheesecake in a jar recipe!
Make sure to scroll down to the bottom of the post to sign up for the $650 Nordstrom giveaway!


I have teamed up with an amazing group of bloggers to give YOU a chance to win:
a $650 Nordstrom Gift Card to shop the Anniversary sale!
Simply enter below by completing the rafflecopter. You'll receive one entry per completion. This giveaway is open to the U.S. and Canada only and runs until EOD 7/15. Winner will be announced here. Good Luck!
Void where prohibited. By entering the giveaway you acknowledge that you are agreeing to complete each task, which involves following, liking and subscribing to newsletters.

a Rafflecopter giveaway