Pumpkin Gourd Flower Arrangements and Plaid Tablecloth for our Thanksgiving Tablescape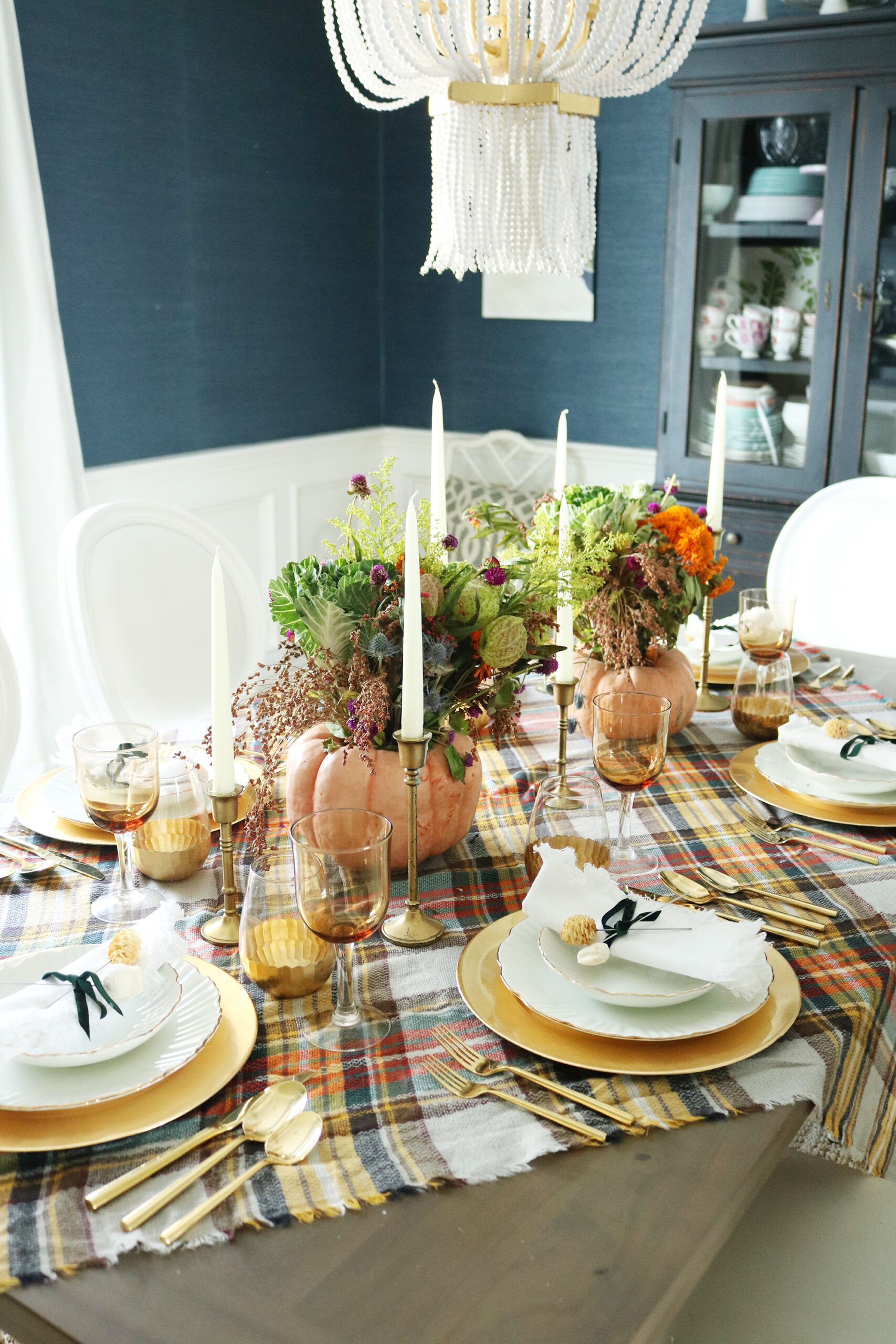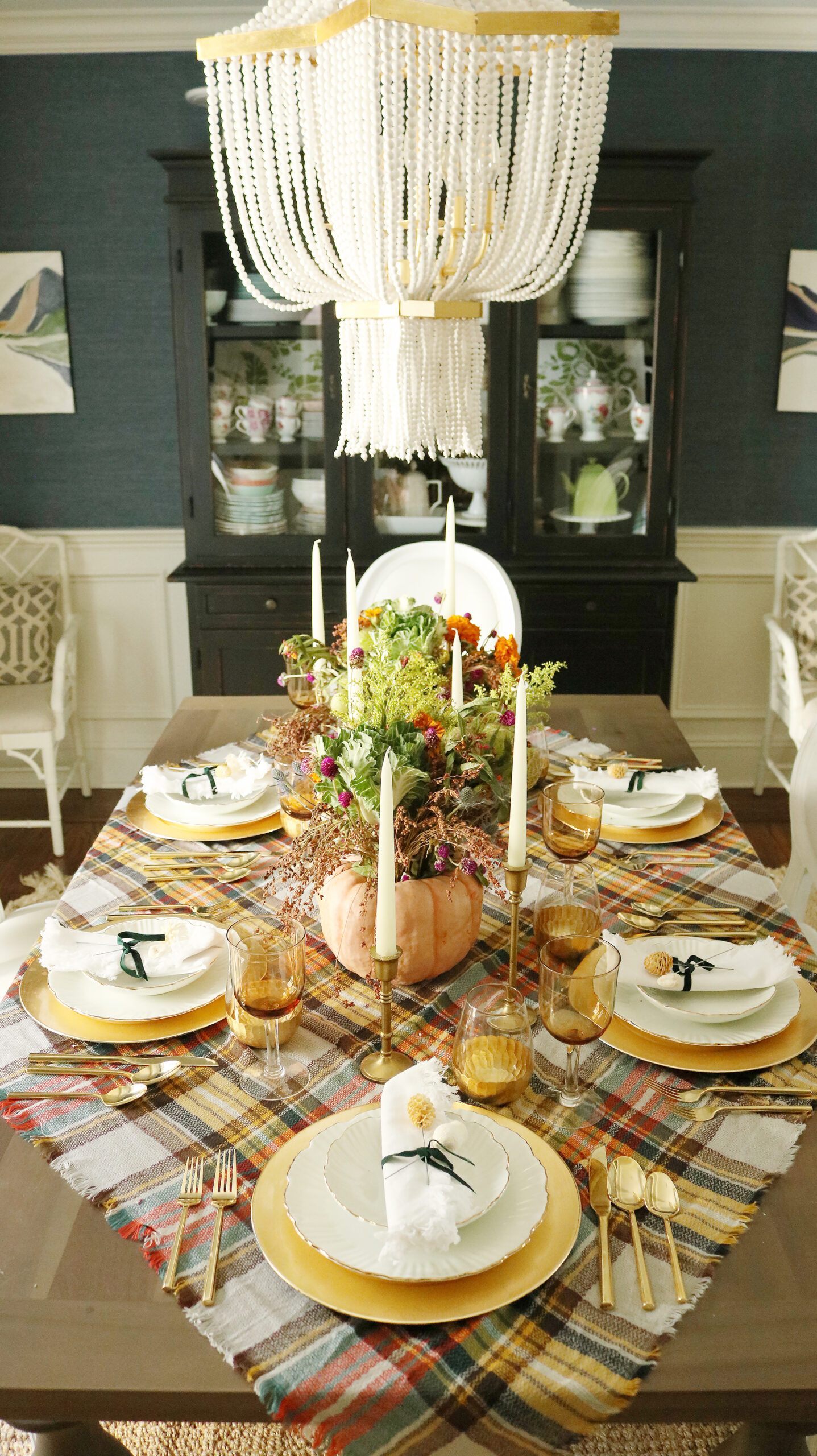 I wanted to create a traditional autumn look for our Thanksgiving table this year. Fall plaids for Thanksgiving was the first thing that I thought of to create that look. So I pulled out one of my plaid scarves and used it as a tablecloth. I love all the fall colors in the scarf and thought it would be perfect with complementing flowers and table place settings.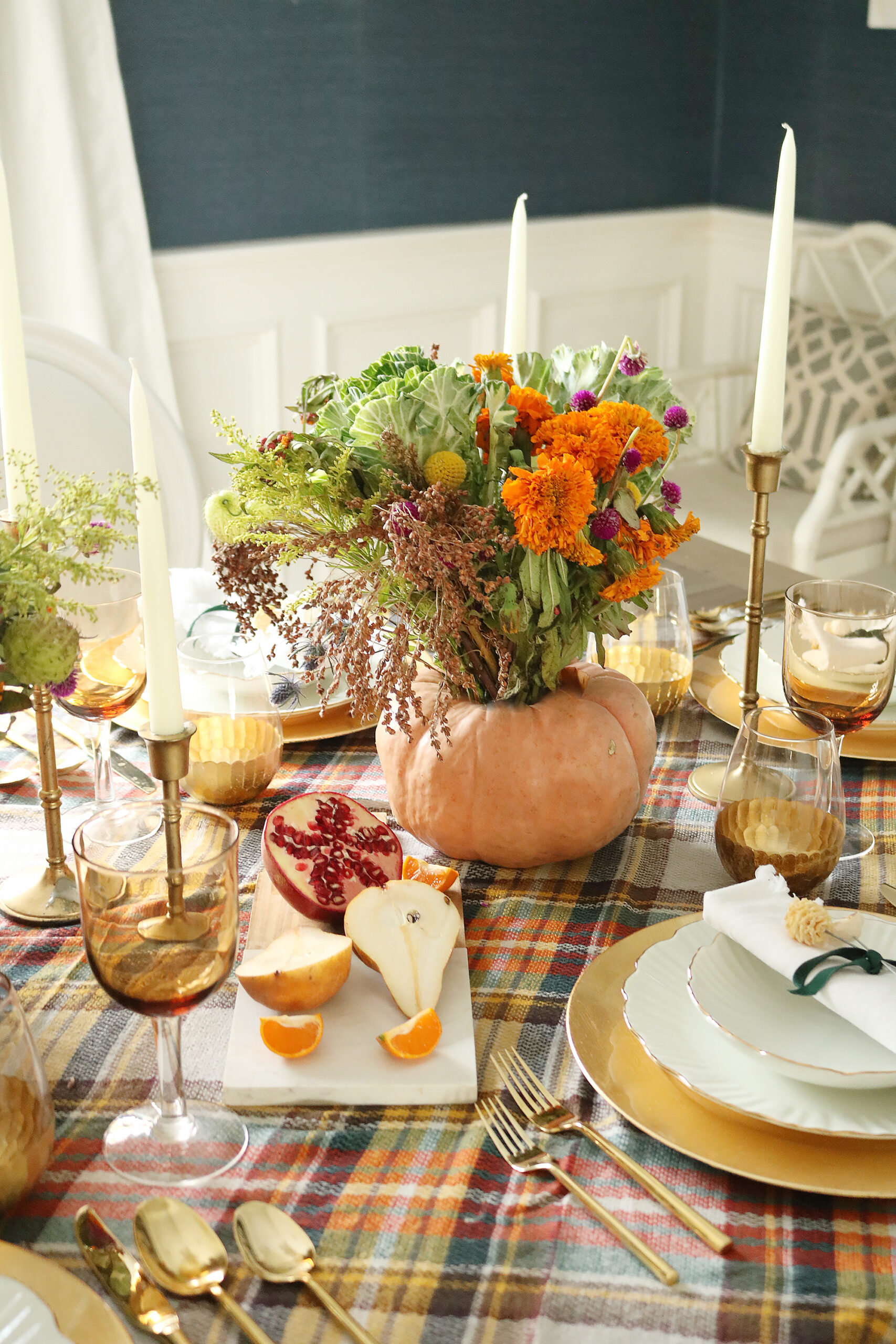 I had a whole bunch of pumpkin gourds on my porch. They are coming to the end of their life, and I'll be tossing them in the garbage once Thanksgiving is over. So it get more use out of them, I decided to make them into pretty pumpkin flower arrangements. This is very similar to my spring cabbage tulip flower arrangement. I did an Instagram story on how to make the pumpkin flower arrangement, and it is saved under my highlights.
Make sure to check out my other Thanksgiving table spaces: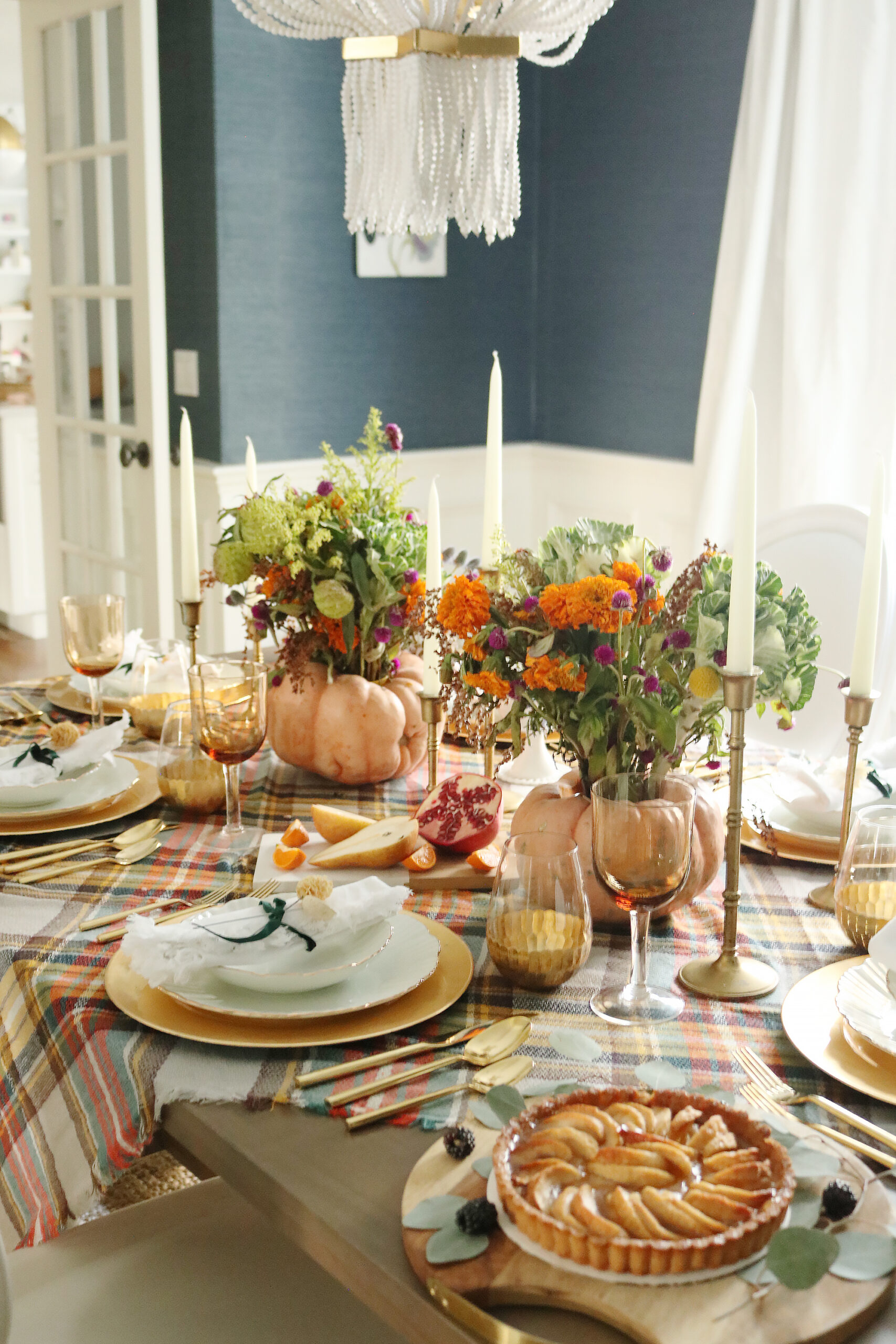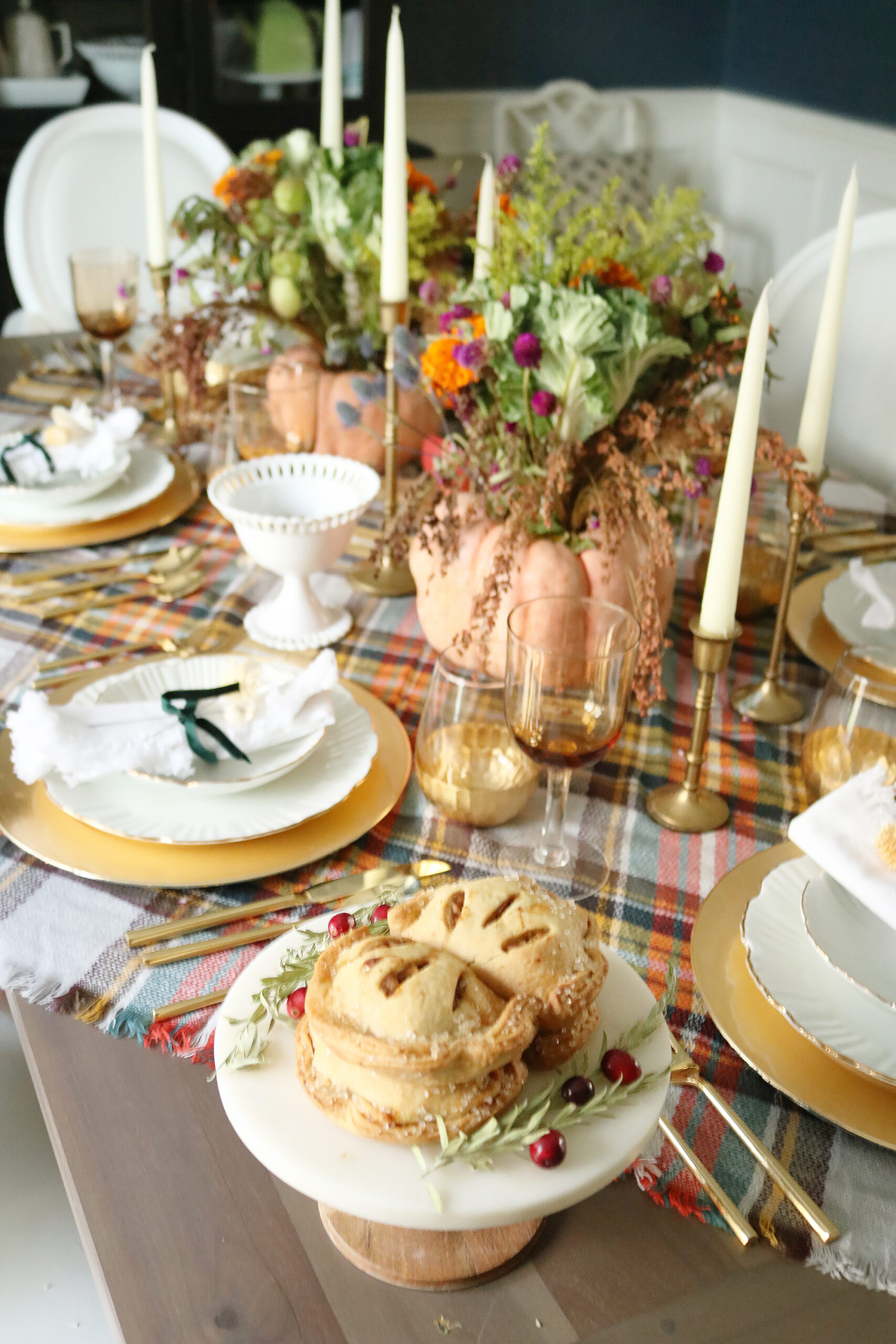 Most of the items you see on this table you can get in my Amazon storefront! My plaid scarf is available in multiple colors, and you can get similar gold utensils in the store also. Add cuts of greenery and cranberries or blackberries to a platter to dress up desserts and give that farm to table look.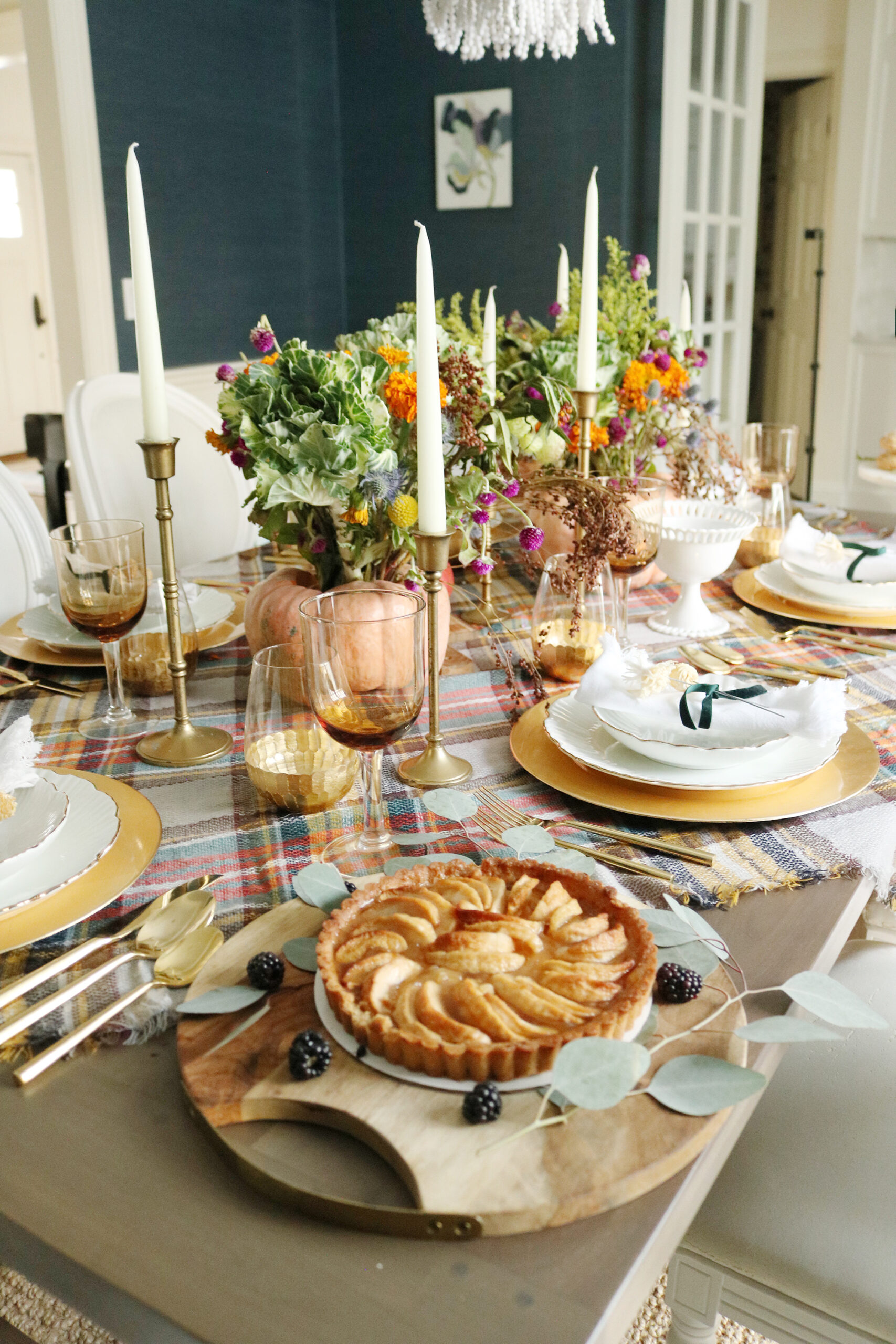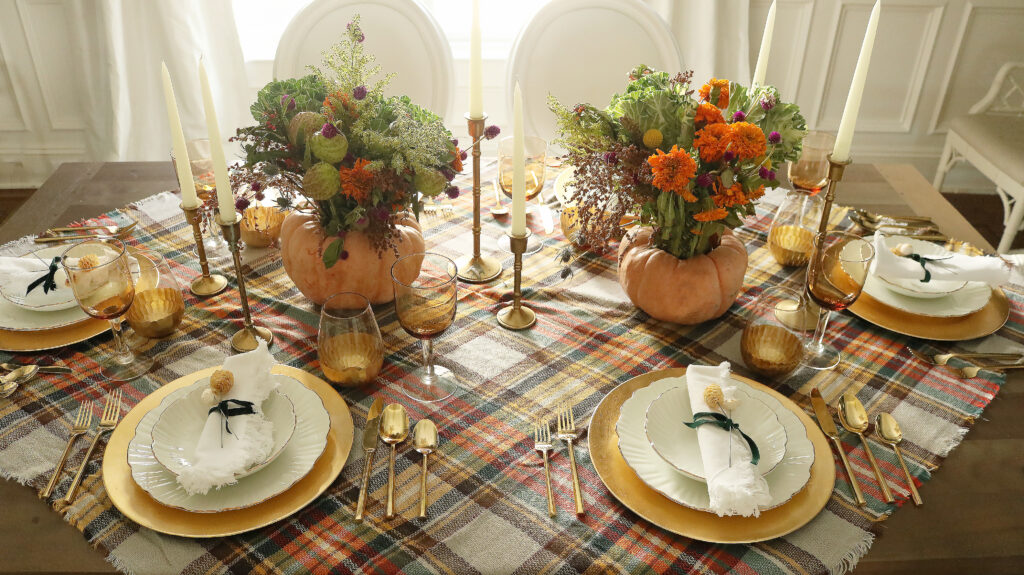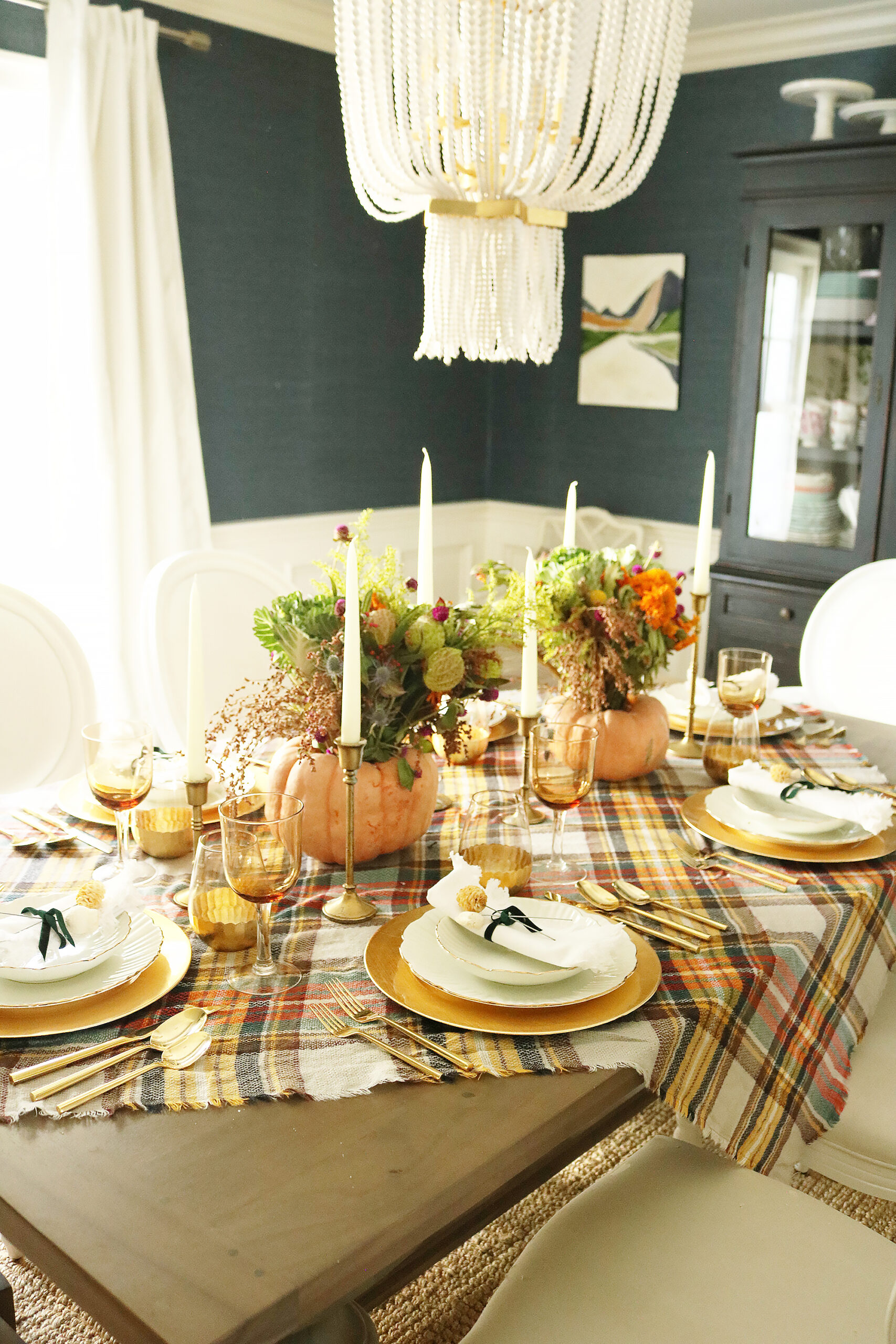 I love the cozy look of my fall plaids for thanksgiving table. The gold accents with the chargers and utensils make it look a little more fancy. The flower pumpkin centerpiece arrangements brings the whole look together.
I hope you have a wonderful Thanksgiving! As always THANK YOU for following along and also commenting and liking. Means so much! Happy Thanksgiving my friends!!