Switch out a Few Items to Make Your Bookshelves More Festive for the Holidays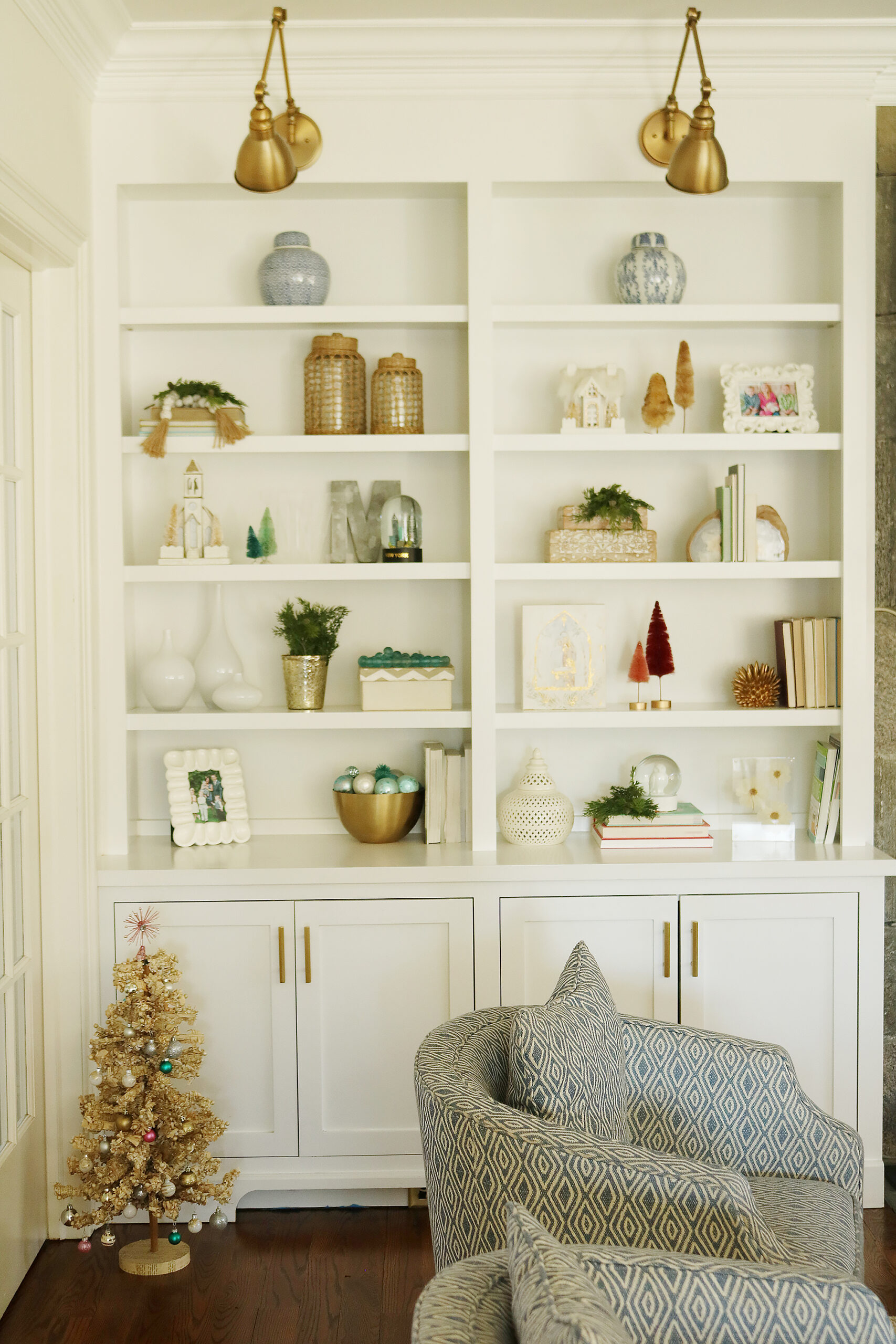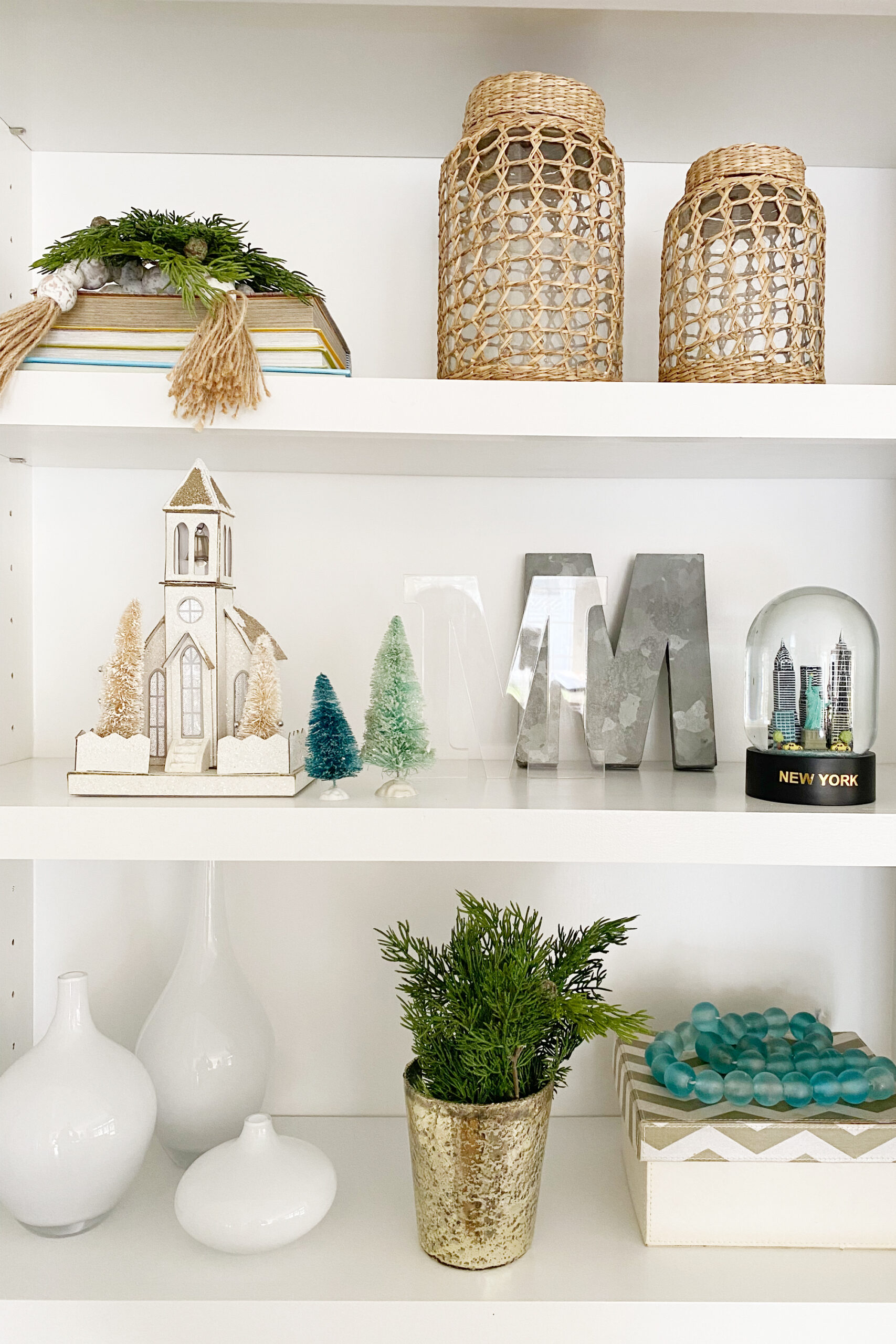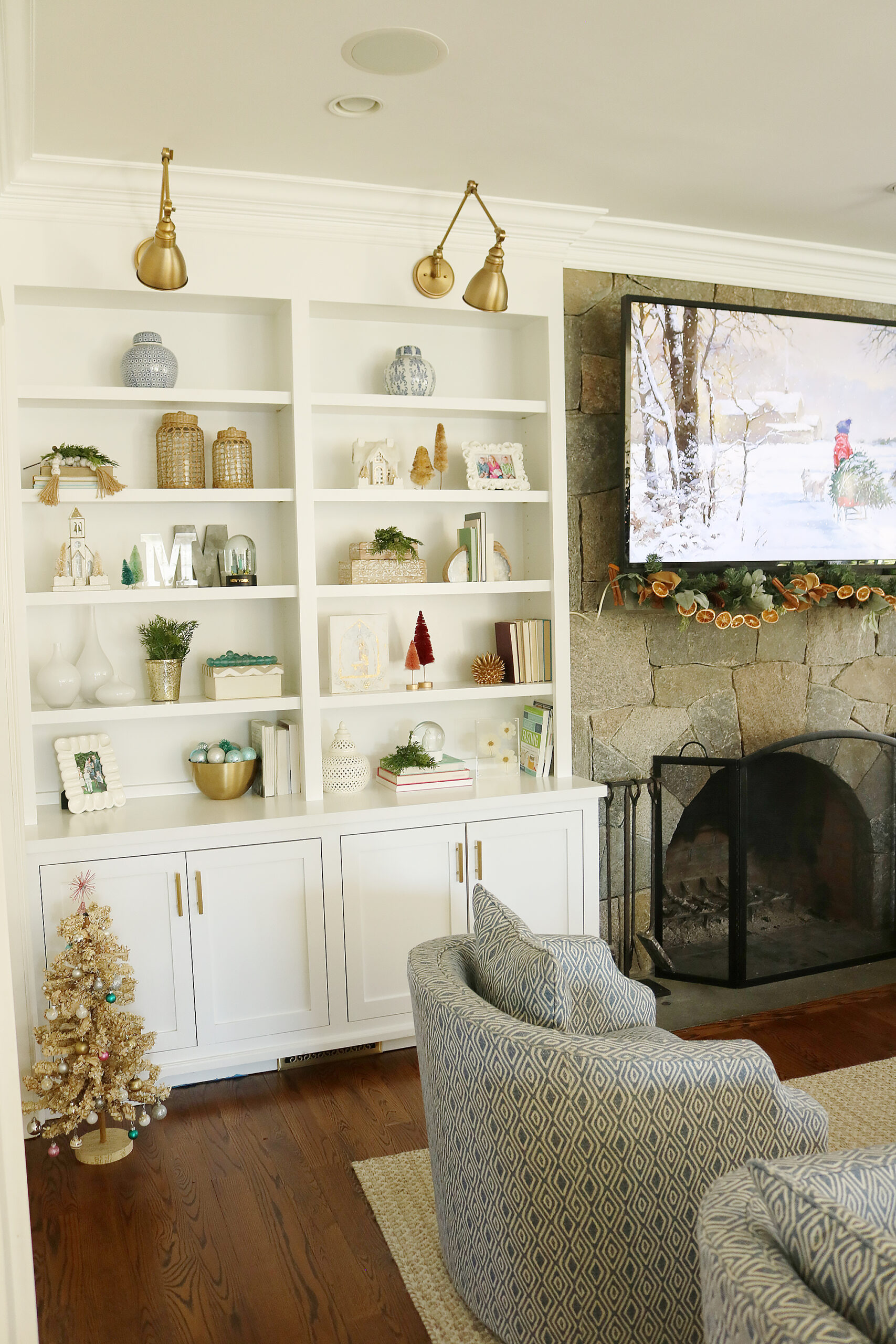 This holiday season, I decided to decorate my bookshelves to style them with a festive look. Our bookshelves are located in our family room, which is right off the kitchen. Usually it's an area I NEVER tackle or decorate for the holidays, so it has always felt a little off once I put up our garland. We usually have a beachy coastal decoration theme with our bookshelves. But this year I decided to give it an updated festive look. Love the results of my holiday decorated bookshelves! I kept most of the items on the bookshelf but swapped out spring/summer items to give it that magical Christmas look. Most of the items were leftover Christmas decorations I wasn't using so this was a very friendly project and I did it in under an hour.
Before we jump into the post, check out these other bookshelf posts: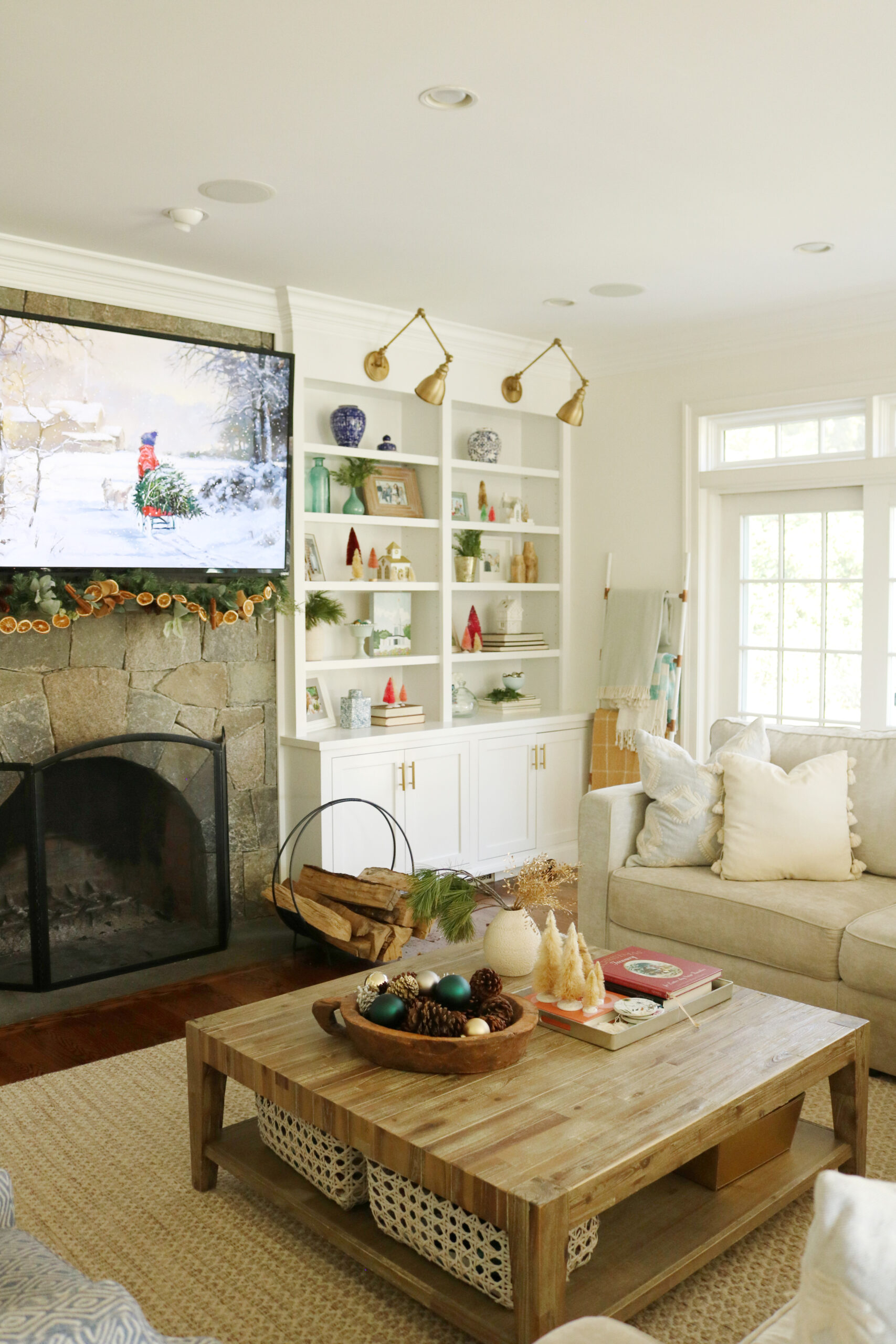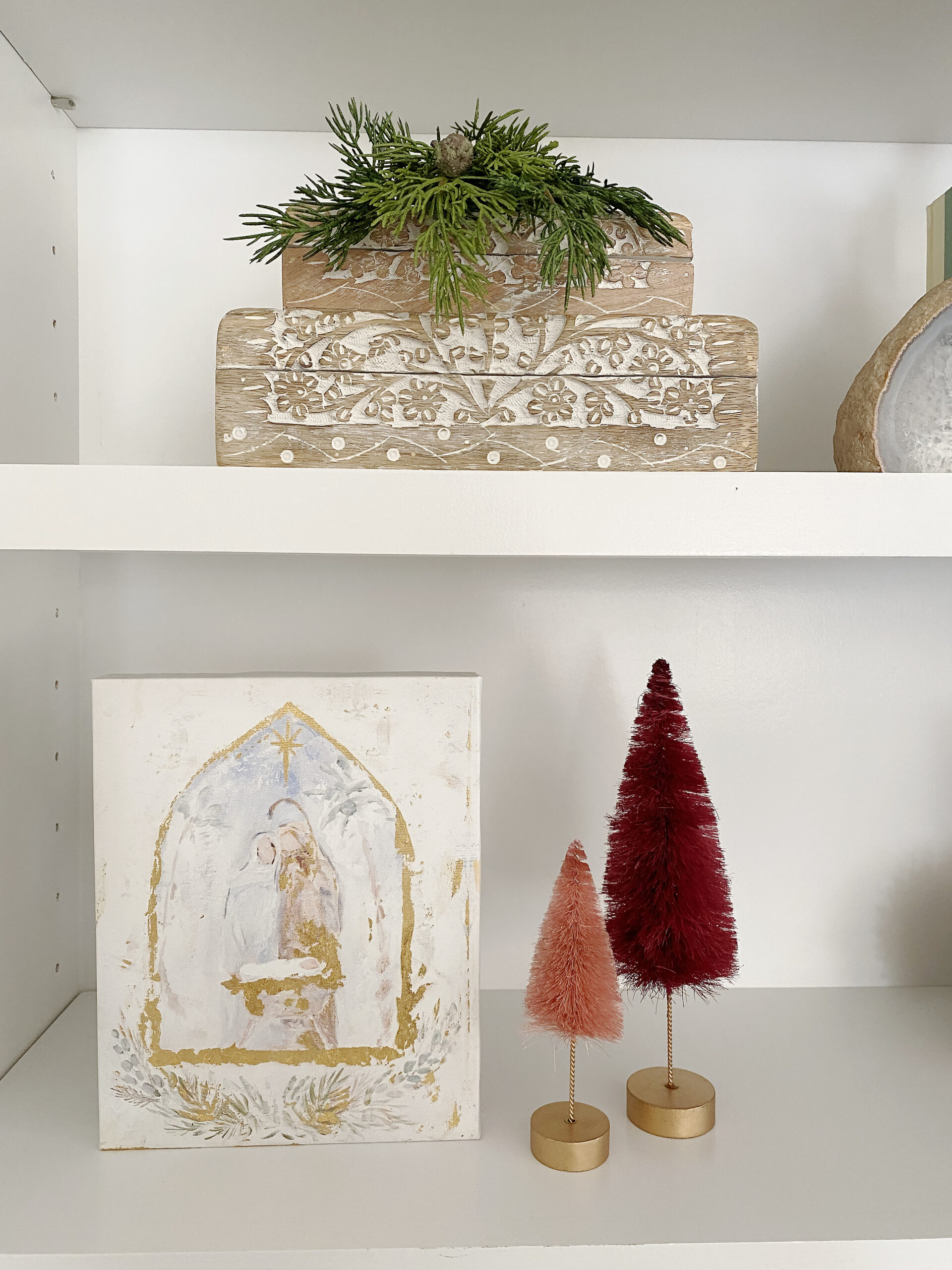 A great way to see my holiday decorated bookshelves is to check out my Instagram Reel on it. Make sure to like and tell me what you think.
Few Decorating Tricks
Here are a few tricks that I did to my holiday decorated bookshelves–turn all your books page side out so you get a clean white finish. Pull any non-holiday decorations off the bookshelf and replace with some holiday-theme figure. For instance I used little decorative paper Christmas winter houses. I've had them for years and usually decorate them on my Christmas mantle, but this year I changed it up so I could use them on my bookshelf. You can also use decorative reindeer figurine or decorative vintage Santa Claus or snowman. We also used snow globes! Whatever it is, have it be something to catch the eye when looking at the bookshelf.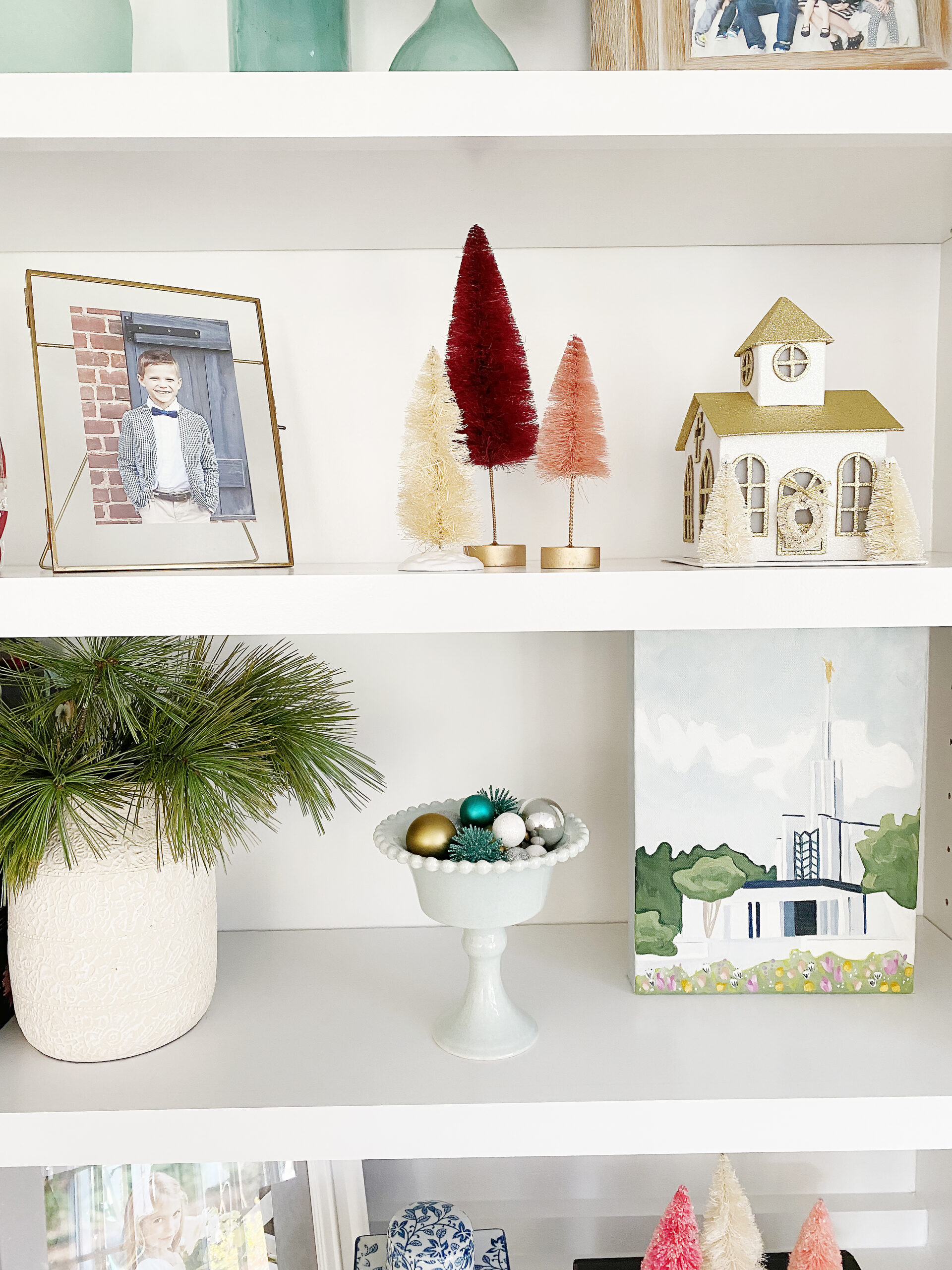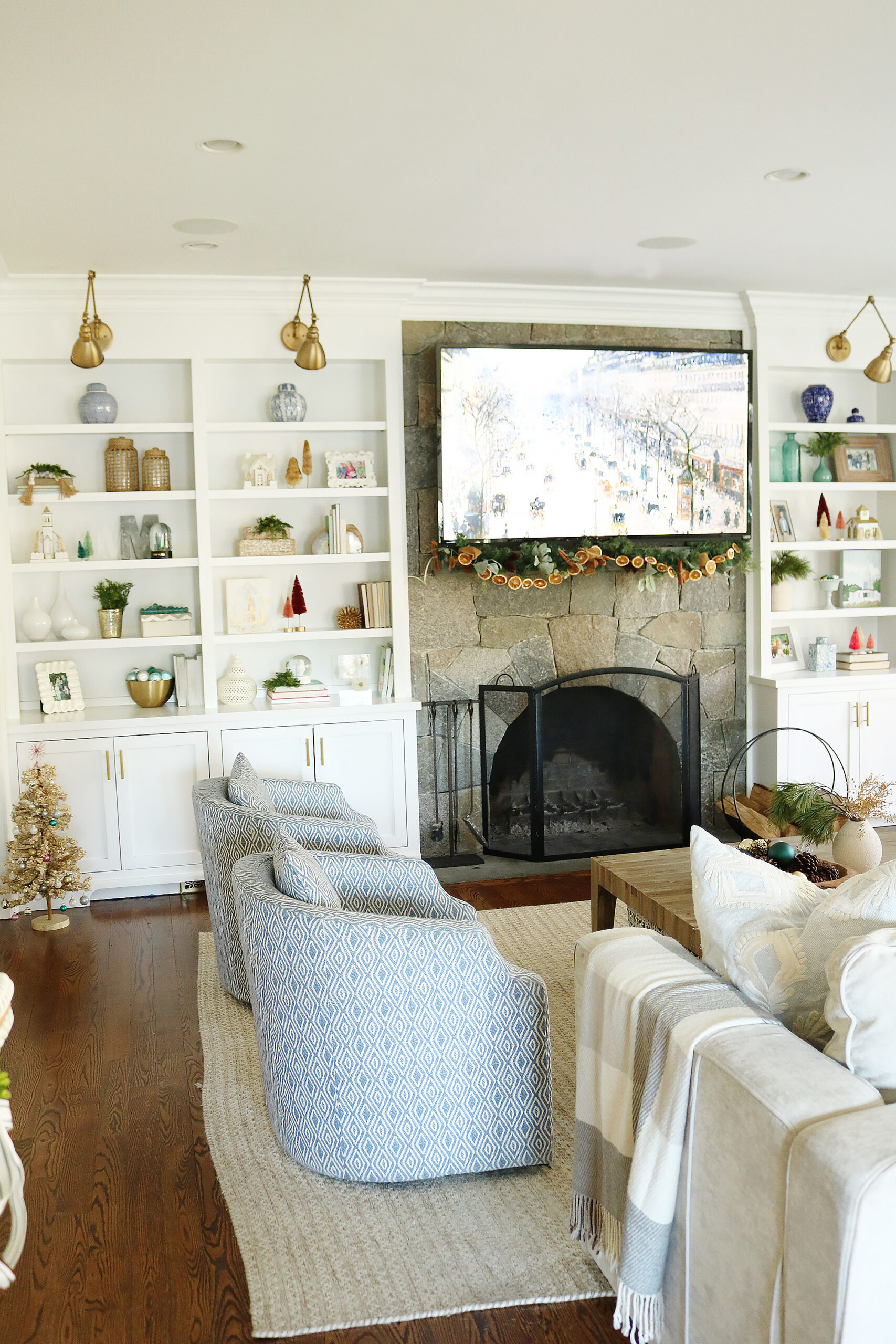 Another decorating item I used was add bottlebrush Christmas trees. I had extra in my Christmas box. I like to group them in three's in varying heights and place on top of a stack of books, by a photo, vase or figurine. They just bring another element to the bookshelf and are very budget friendly.
Place a cluster of solid glass ornaments in a bowl, clear vase or tray and use as a decorative item for your holiday decorated bookshelf. And the last item is evergreen branches! The ones I have are artificial but you can use real cedar spray and it would look beautiful! Style them in a small vase and place on top stack books.