Our Christmas 2022 with Golden Yellow Accents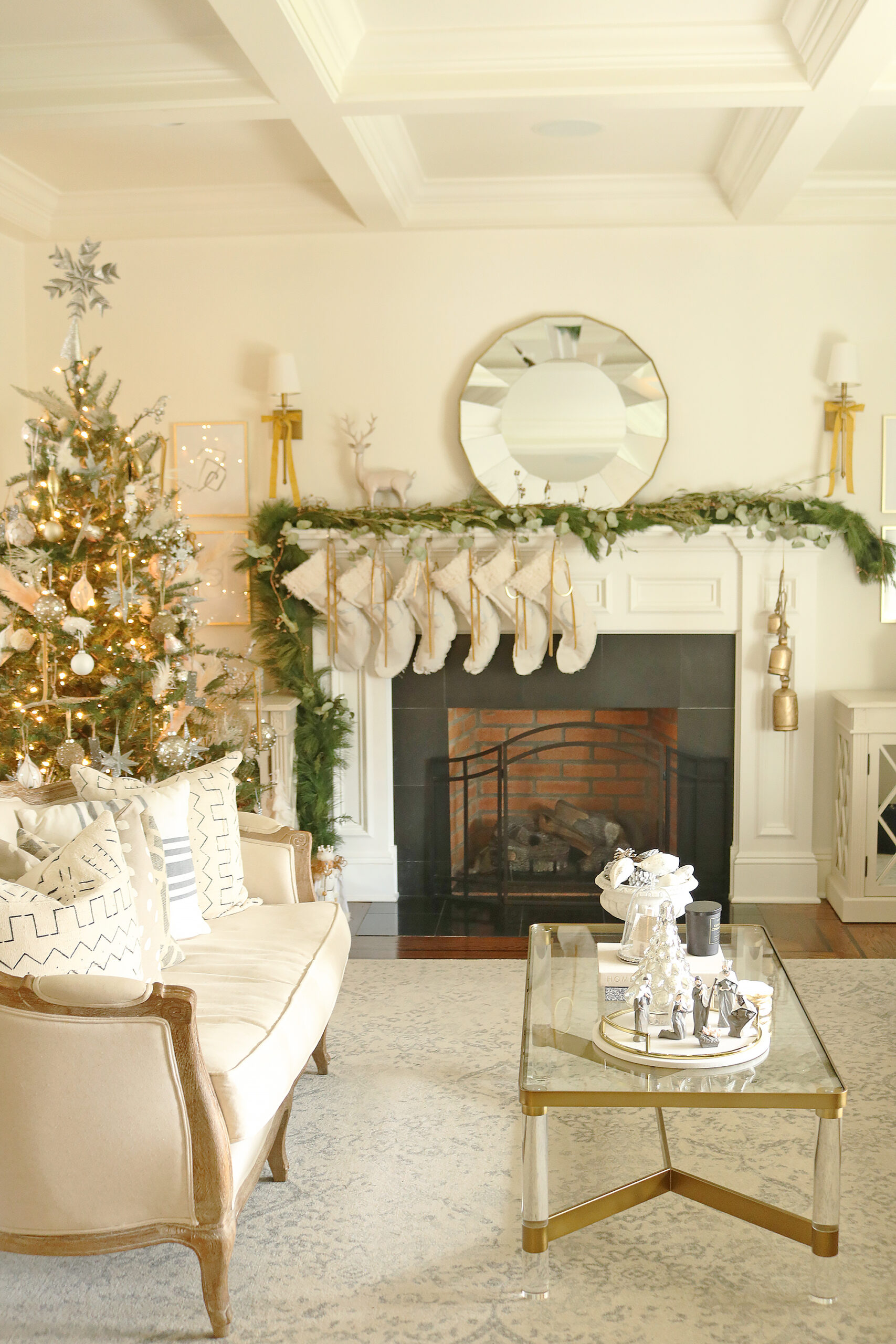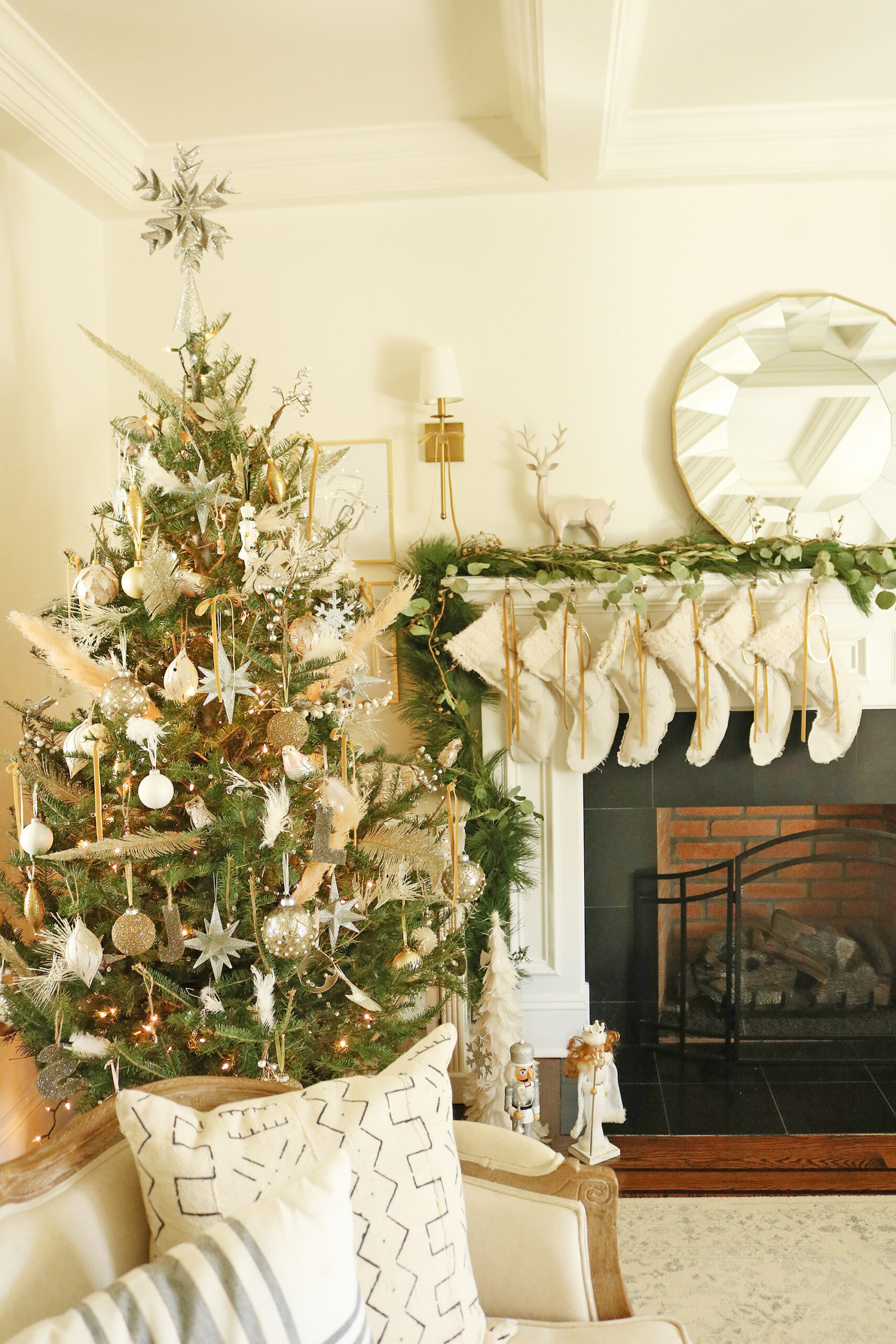 We are almost to Christmas, and I was really hoping to get this post up last week but have been so busy. Our home has been official decorated for Christmas since Thanksgiving so I was hoping to inspire others in their Christmas decorations what what I did with my decorations. But bookmark this post for next year! Or I hope some of our previous Christmases gave you some inspiration. This year it's a golden Christmas! Pretty velvet and hand-dyed cloth ribbon in a gorgeous golden mustard-color have adorn our Christmas tree, stockings and wreaths. I tied bows all over the Christmas tree and on our fireplace lamps and draped around our staircase garland. It looks beautiful and has made our house transform into a golden Christmas.
Make sure to check out our past Christmases
1.Natural and Neutral Christmas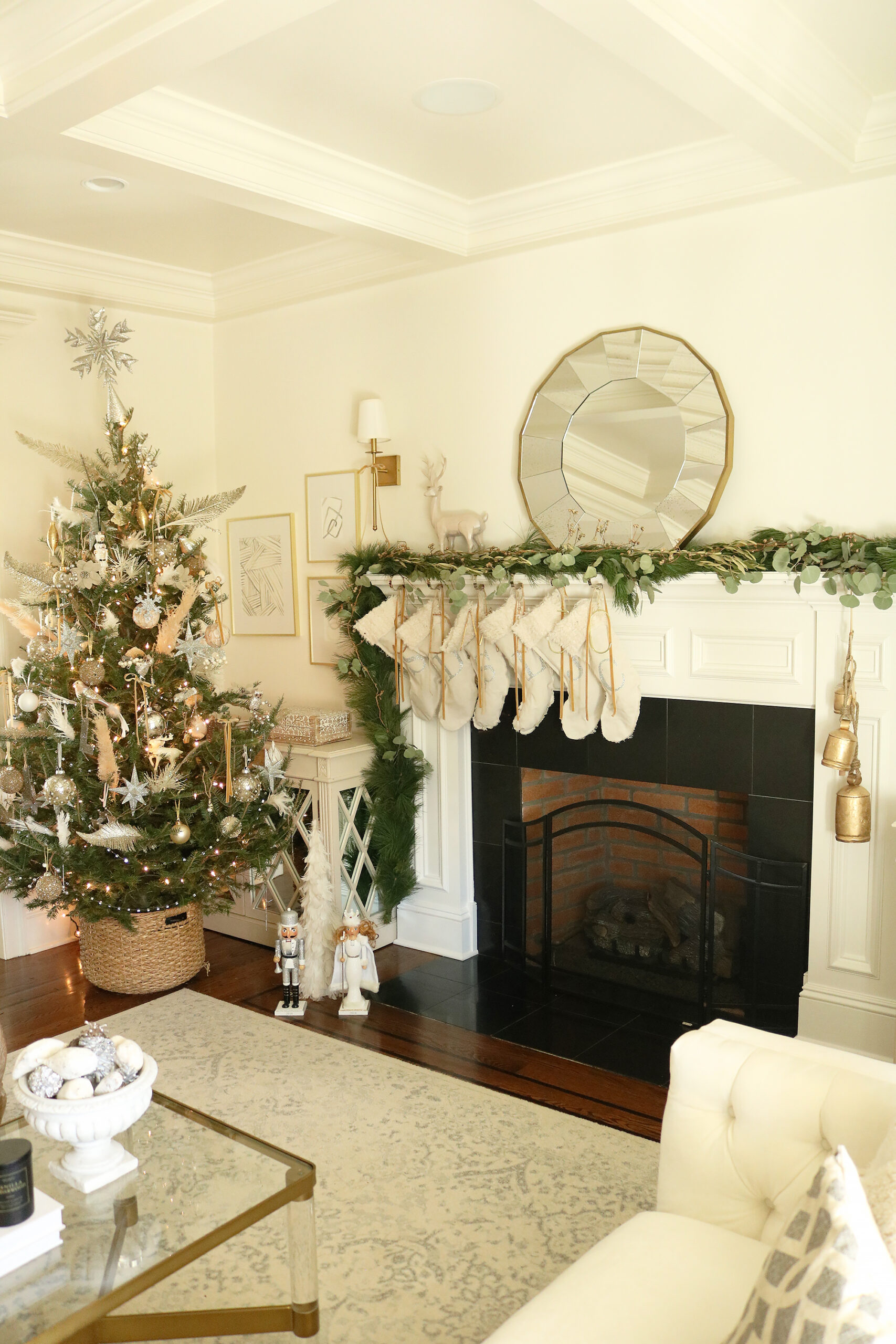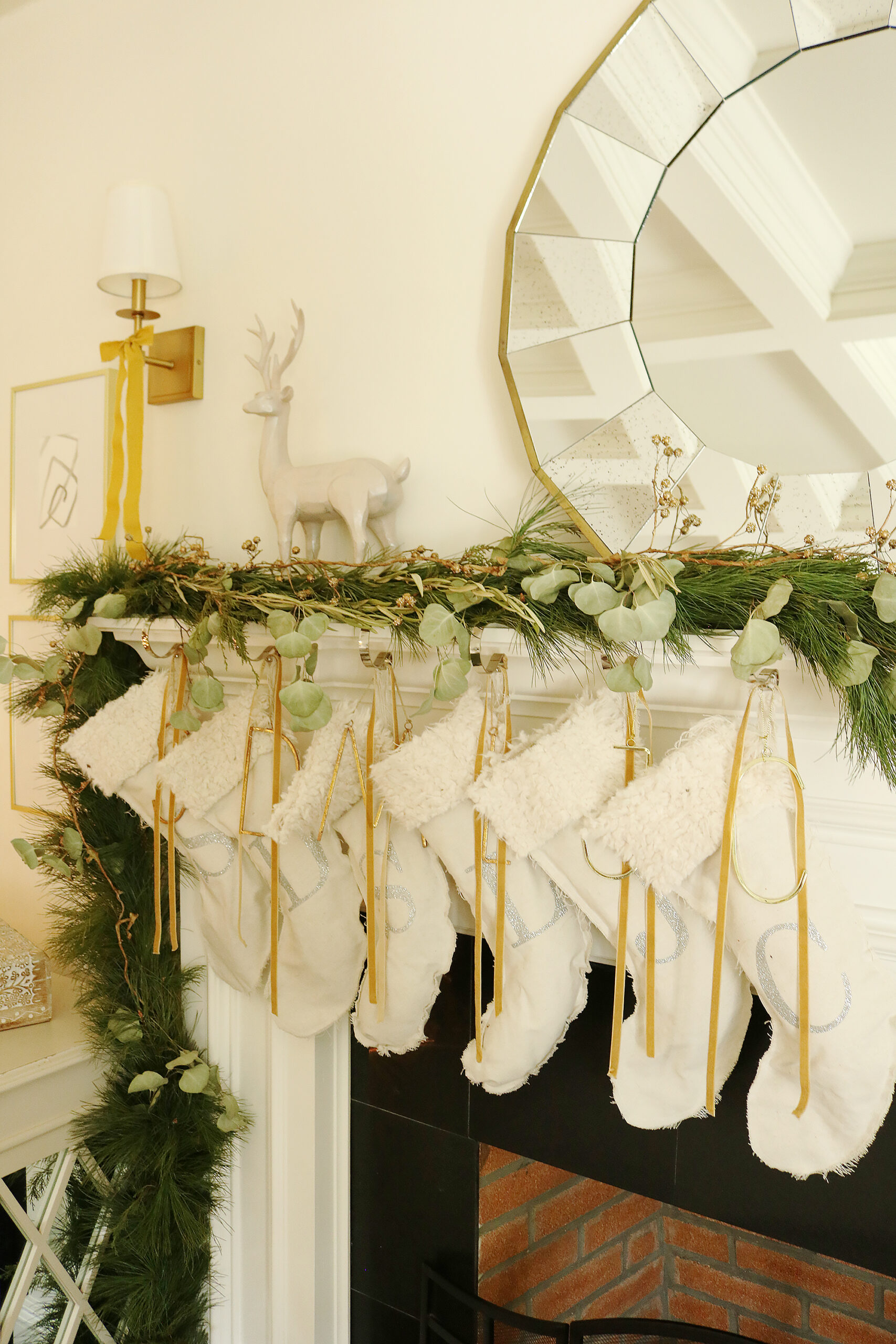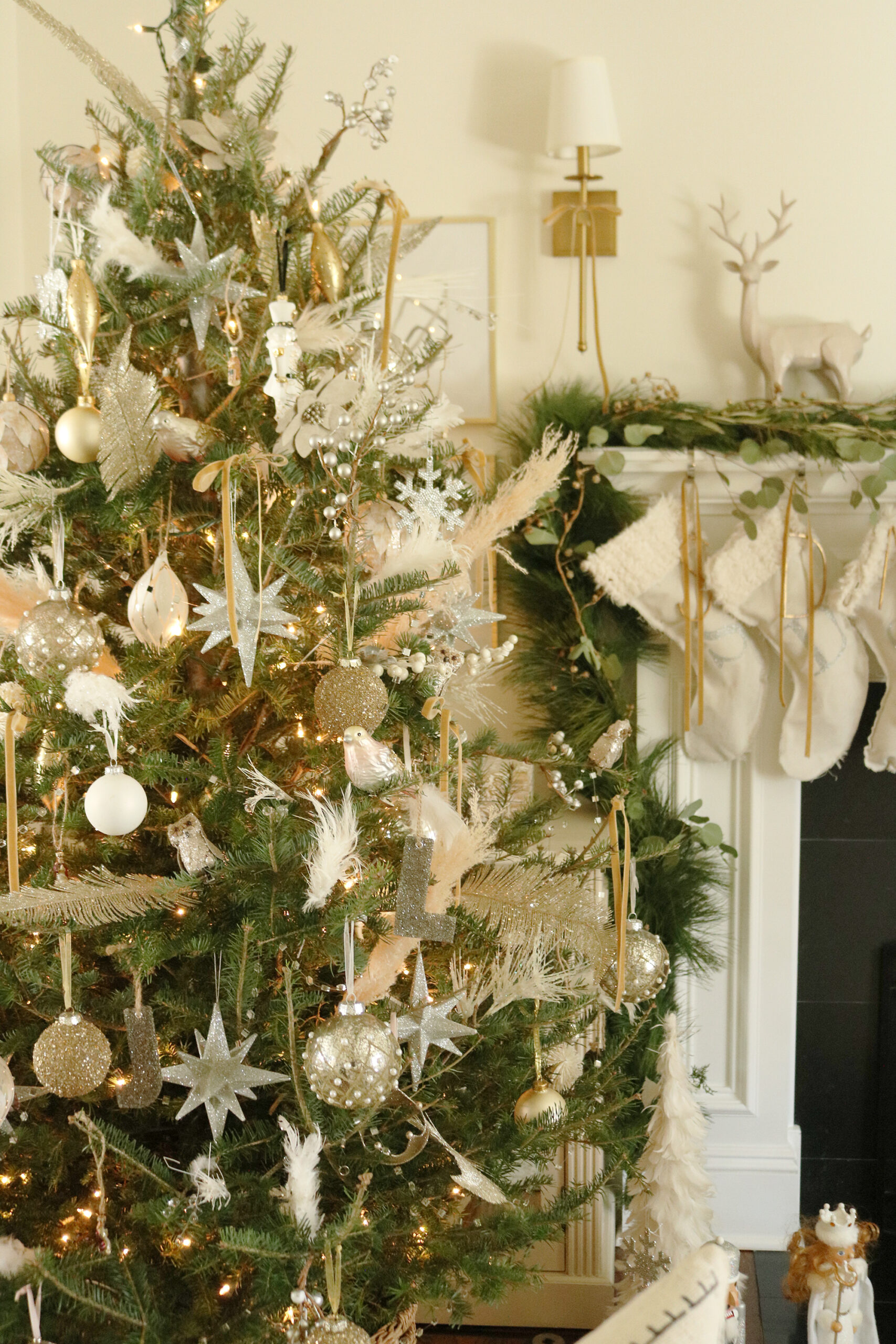 Did you know that I use real greenery in my Christmas decorations? Yup! My tree is real, garland and wreaths! I talk about how I care for my greenery in this Instagram Reel. Check it out and let me know what you think. I'd love to know if there are any other who likes real over fake. You can also check out the pros and cons of using either Real or Faux greenery in this post–I give the full breakdown of what I have found that works and what doesn't work.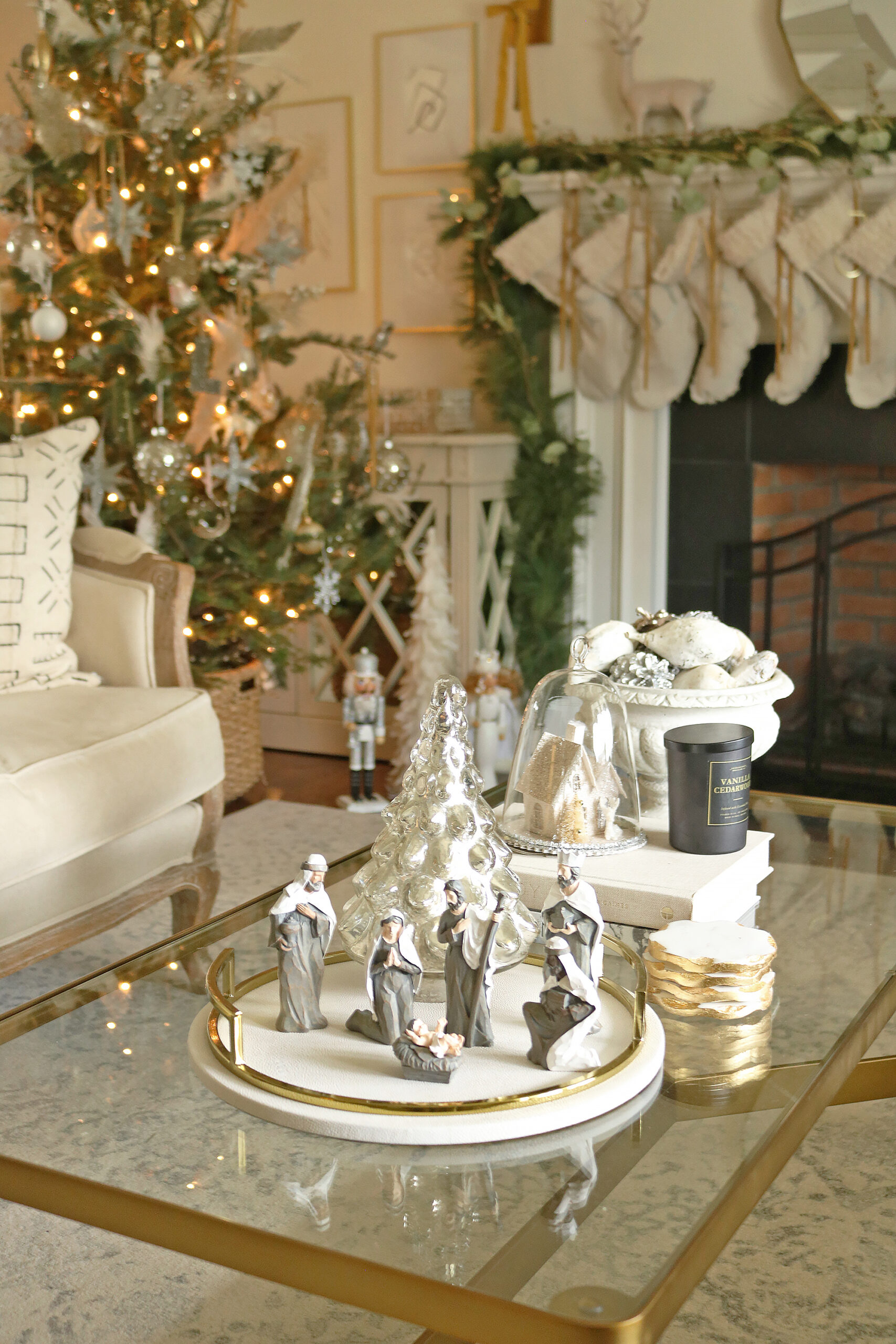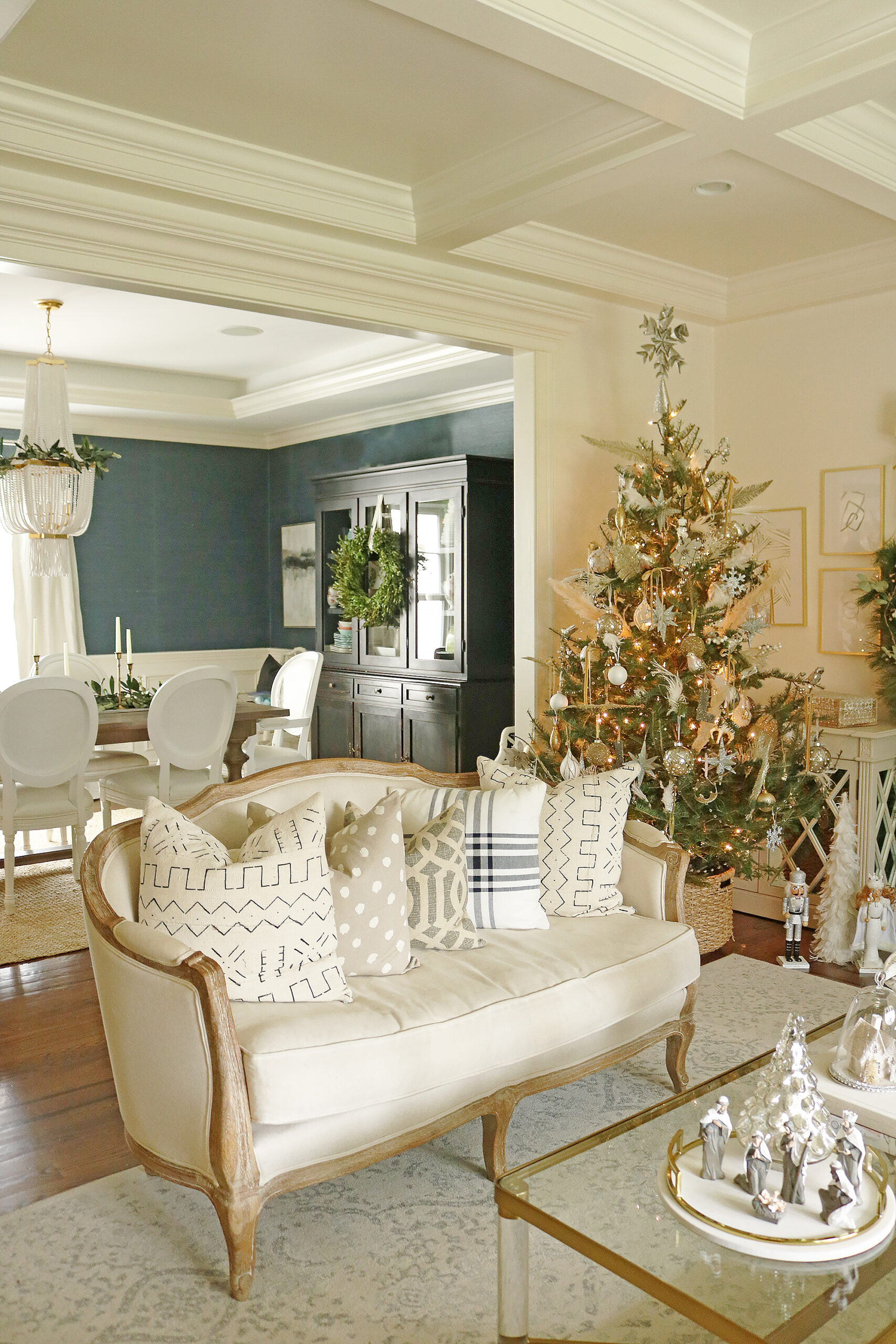 If you have noticed over the years that I use the same ornaments on my tree, but every year I like to add a new style element. Whether it be ribbon, like this year, or spray painted branches or pampas grass or frocked tree like previous years, that is how I decorate my trees different every year while keeping it in a budget and not buying a whole bunch of new ornaments. I also love the added golden bells hanging off my fireplace mantle.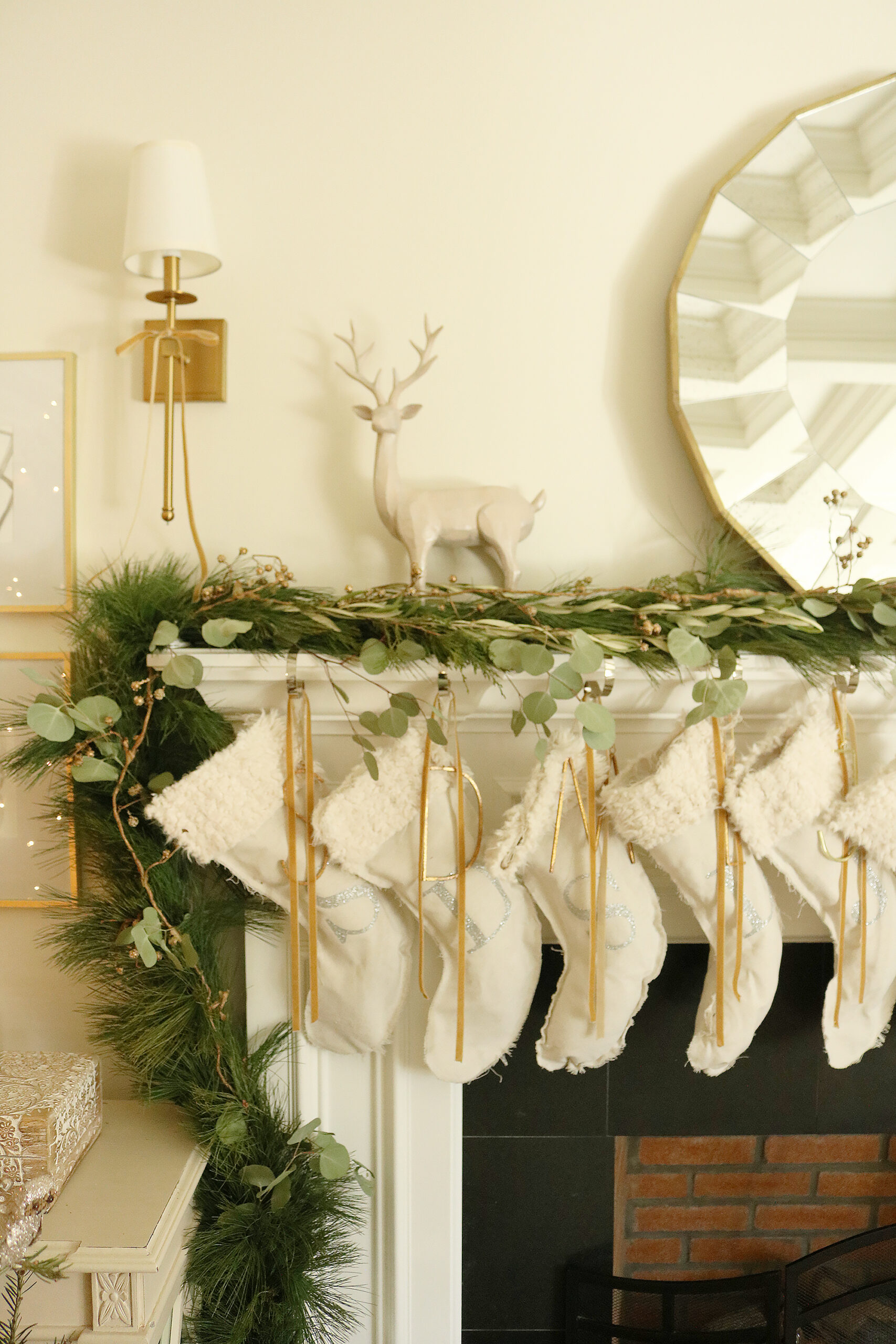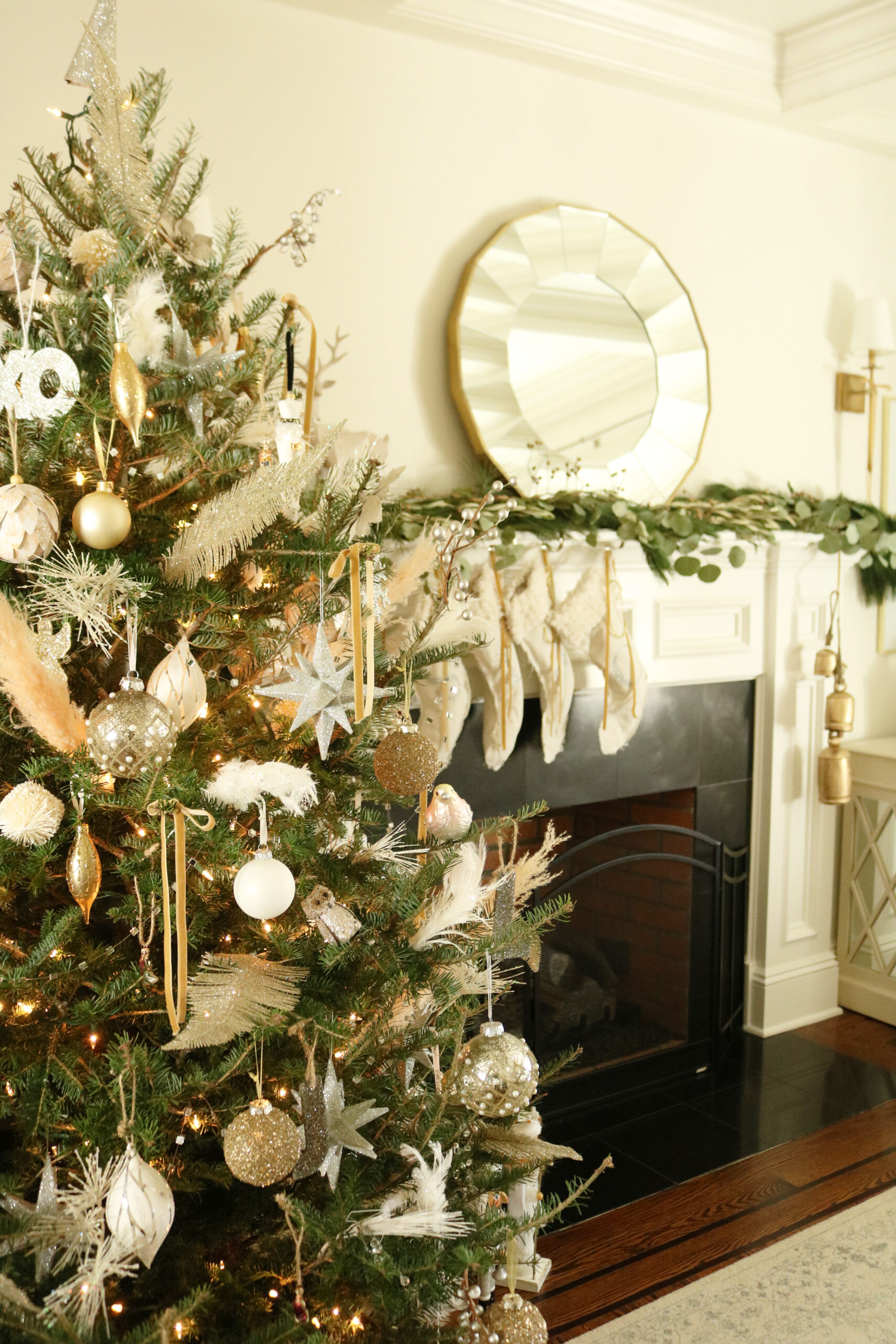 Make sure to shop the post below–I included my ribbon and bells. Have a Golden Christmas!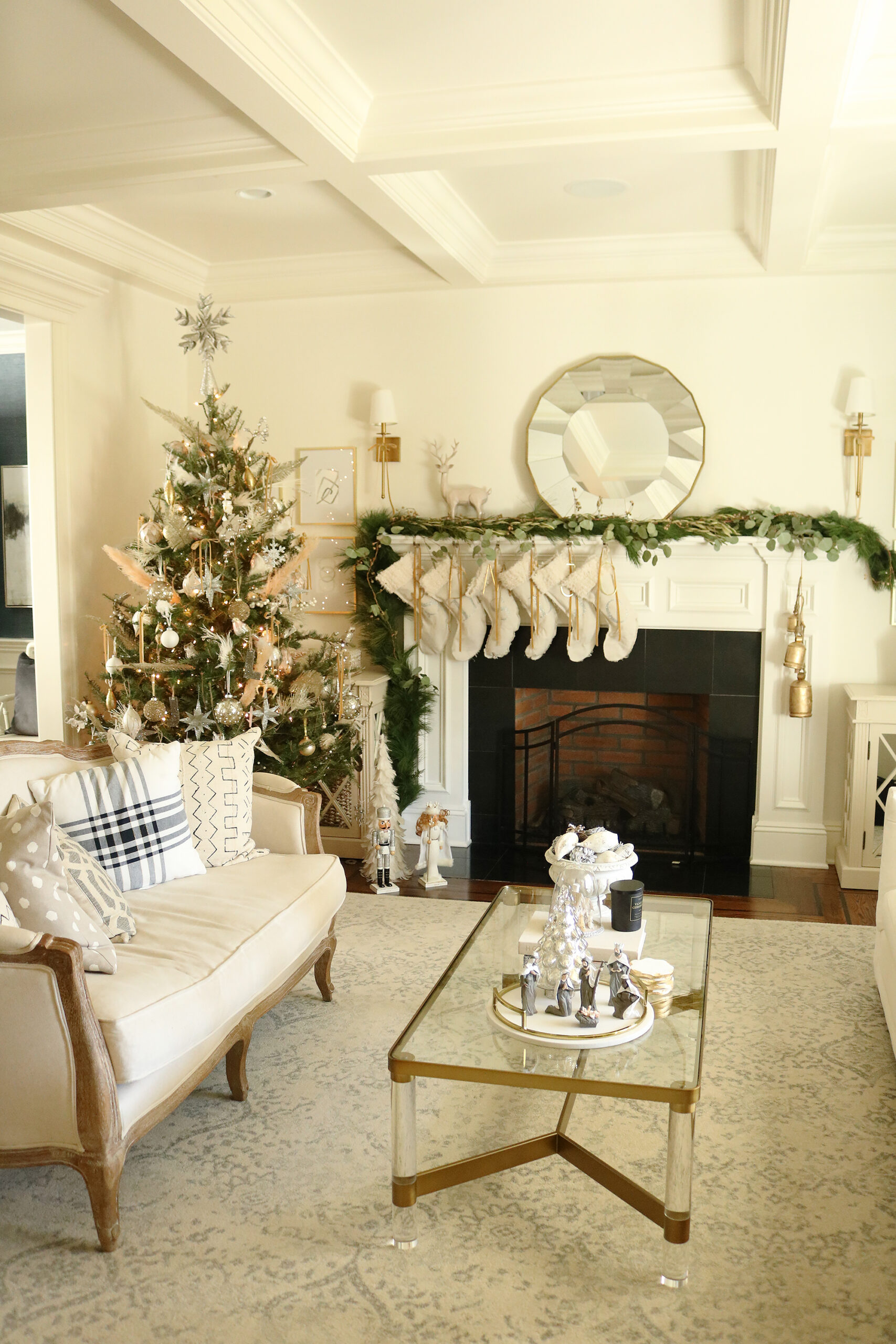 Check out my AMAZON Storefront CHRISTMAS PAGE! Many of the Christmas items can be found in the store.