Giving my Built-Ins a Bookshelf Refresh with A New Styled Look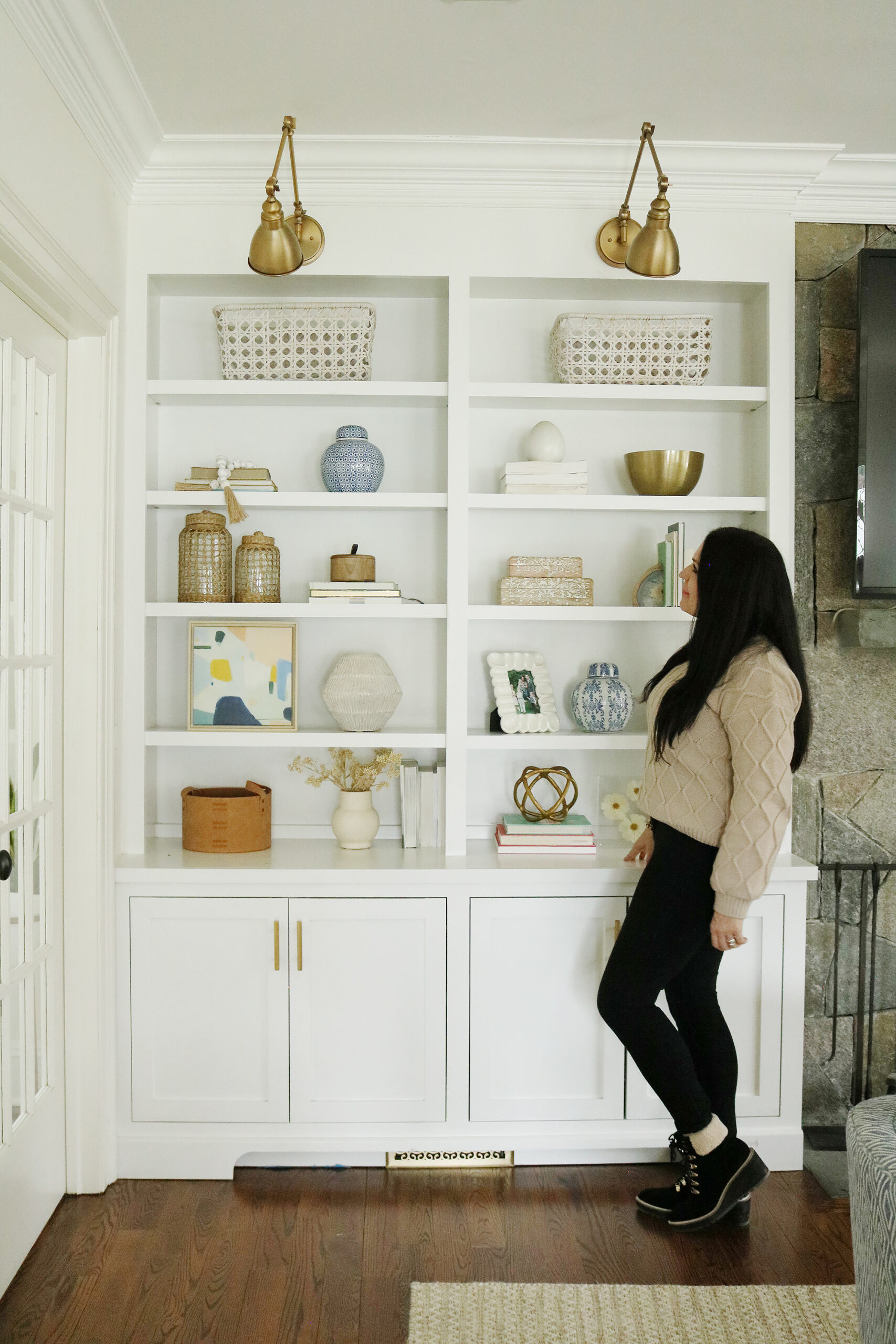 After decorating my bookshelves for Christmas, once I took all the glitter and ornaments down I knew my bookshelf needed a good refresh. I didn't want to style it back to the original way, which I did love. When we first got built ins, I styled my bookshelves with a coastal theme, which is perfect for our beach town Connecticut coastal living. But it did needed some sprucing up! I also didn't want to spend a lot of money on buying a new assortment of decor items. They can get quite expensive. However, I did buy a few things but not much! I'm loving the neutral look but still like to style with a little color, so I kept my ginger jars up and added some artwork. The bookshelf refresh turned out great, and it looks organized and a clean restart to a new year of home decorations!
Check out Posts Related to Bookshelves: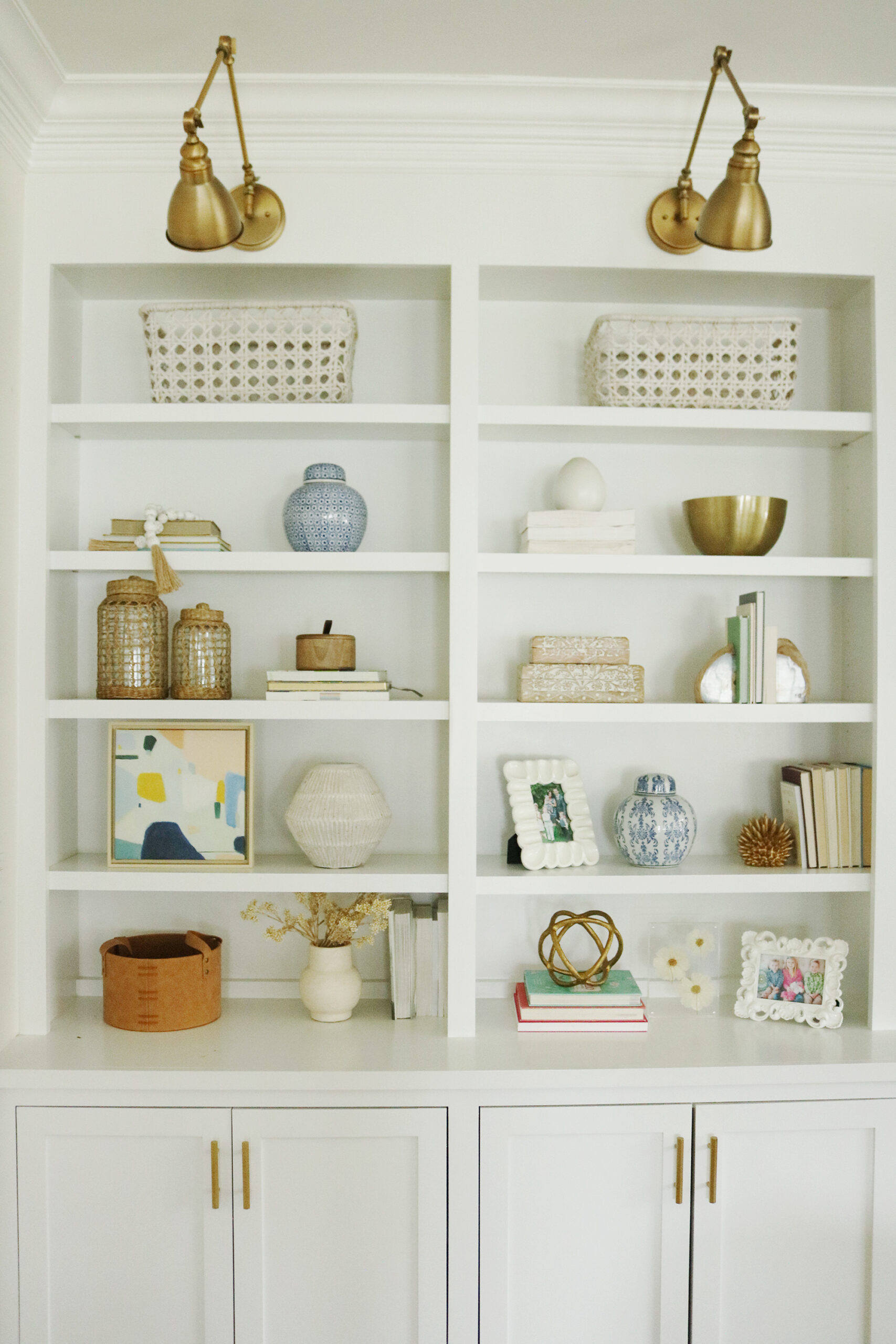 Before starting the bookshelf refresh, I pulled everything off the shelves to start new. I made sure to wipe down the shelves. One of the things I did to my bookshelves when decorating for Christmas was turn all the books so the pages were sticking out instead of the binding side. In all honesty, it's so silly and sometimes doesn't make sense what we do for a styled look! But it really does give it a clean look, and I kept it for my bookshelf refresh. I added baskets to the top shelves to fill in the space and it makes everything look taller and full. The baskets are empty but they are available if I want to add anything in it.
To see my transform my bookshelves, check out my Instagram Reel!
Below are some of the new and old items I used for the space.