Favorite Sweater work outfits that are under $50 and for the Cold weather
I've been updating my sweater collection and the purging the ones I don't wear any more. We've been having a mild winter season (knock on wood), so I've been wearing sweaters under wool coats. We will see how long this dry weather will last. I definitely want snow and the sooner the better because by the middle of February I'm done with the cold. I've been keeping most of the sweaters neutral colors and dressing them up with black pants so it would give a nice sweater work outfits that I can comfortably wear all day long. Real estate and hustling between houses can be quite a bit of work and sometimes you need comfortable clothes to help you stay on the move. Sweaters work perfectly during the winter months!

Check out these other sweater work outfit posts: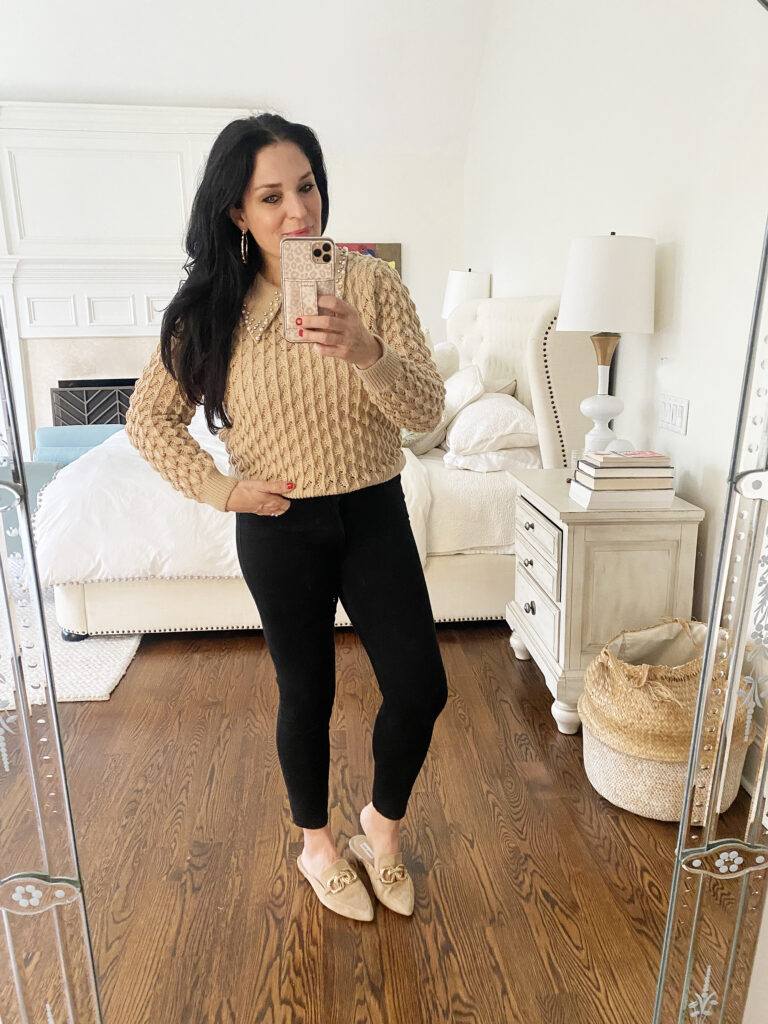 These are some of my daily sweater work outfits that I've snapped on my phone. As you can see, I lean toward black stretch pants or black faux leather leggings. Best for business attire and easy to match with dressier shoes. I love this gem-studded collar knit sweater. It's so cute and dresses up the outfit. It's only $20!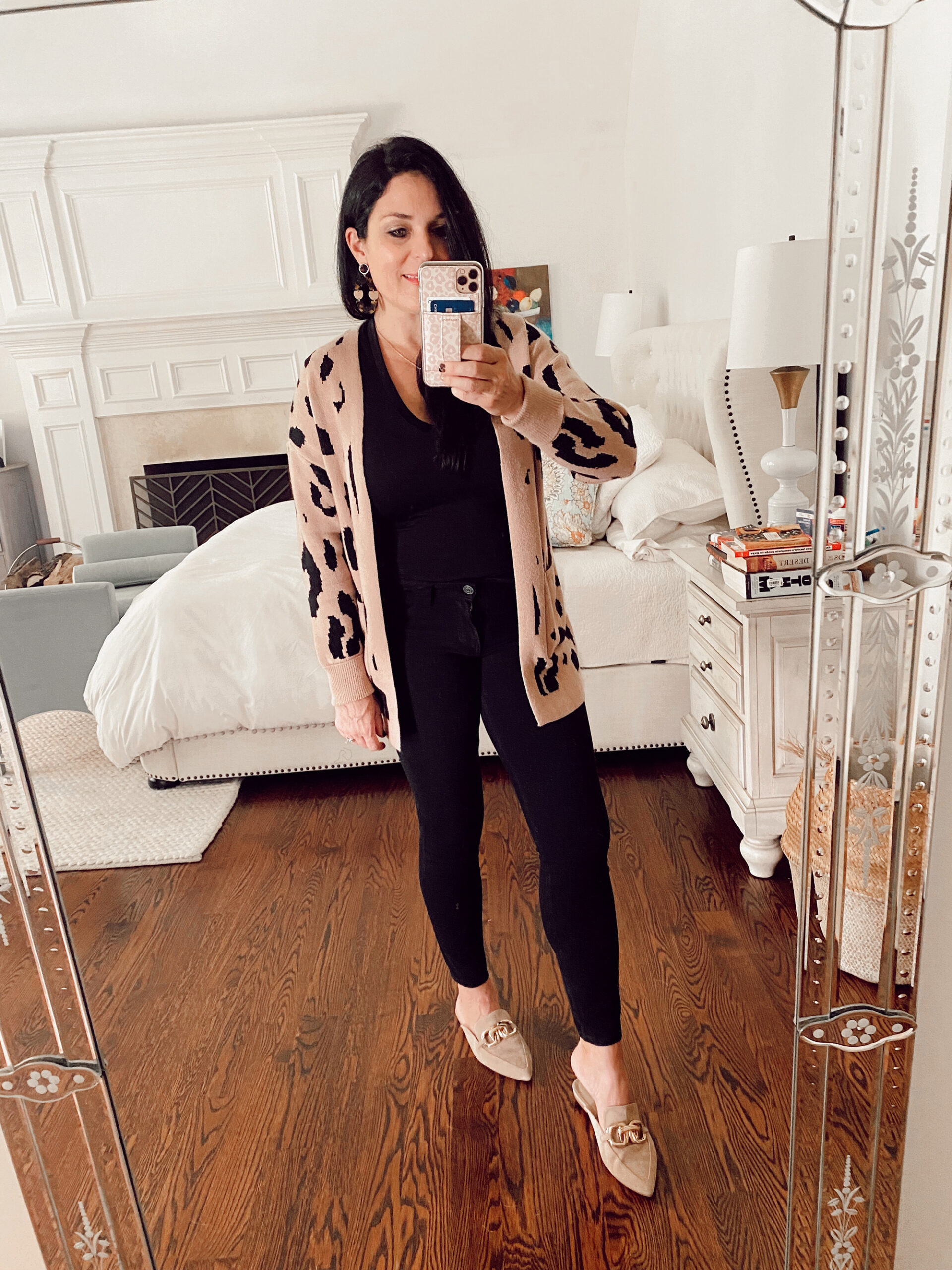 You really can't go wrong with a leopard print sweater cardigan. This one is thick and long. I wear it over a black t-shirt tucked in my black stretch jeans. Simple to wear and comfortable. This sweater is only $43 and looks more than I paid. It comes in a variety of patterns.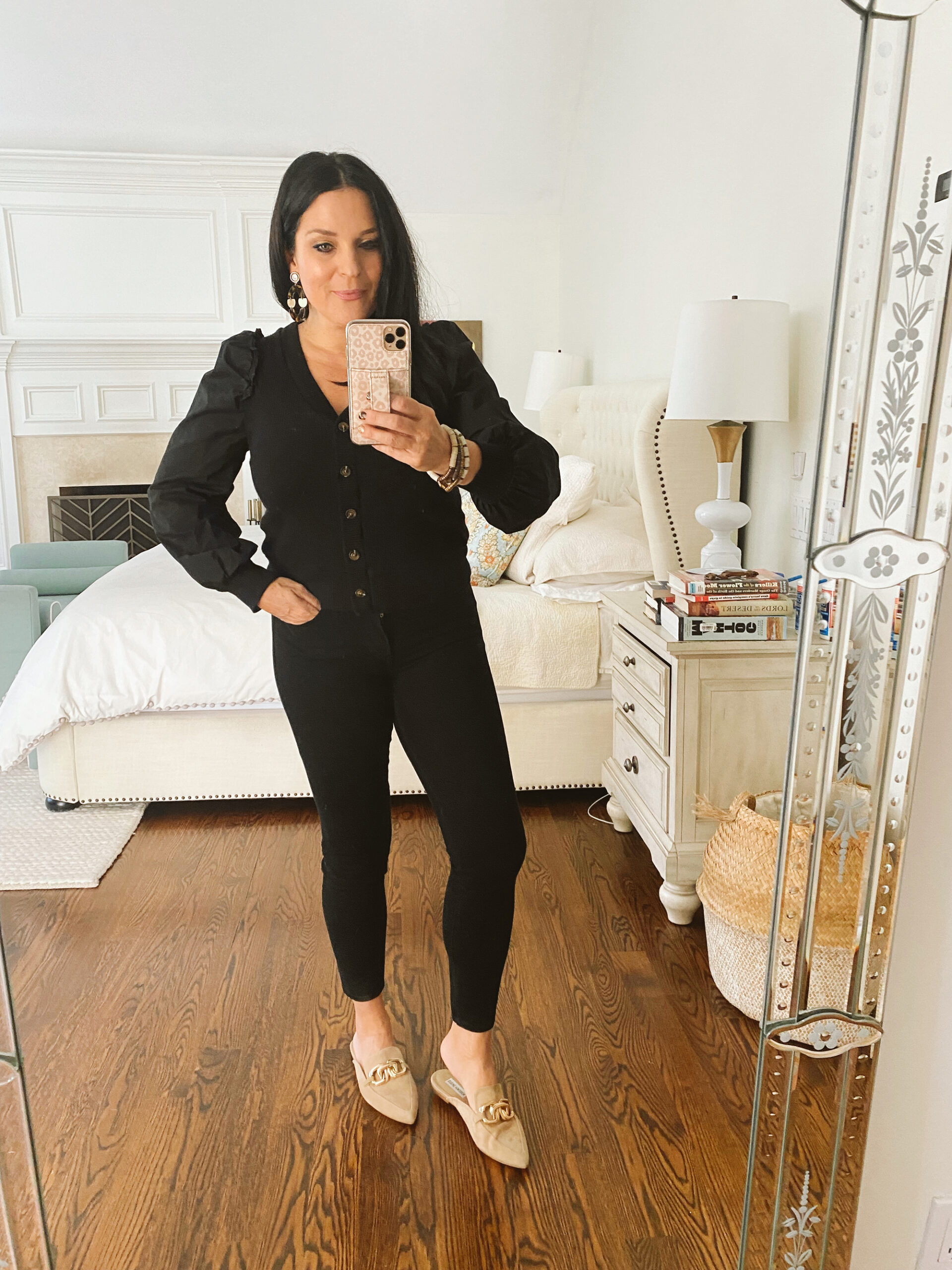 You can never go wrong with black on black. Love the 80s style button-up sweater. This sweater is actually sold out but I posted some similar styles. Same bottom as the previous outfits.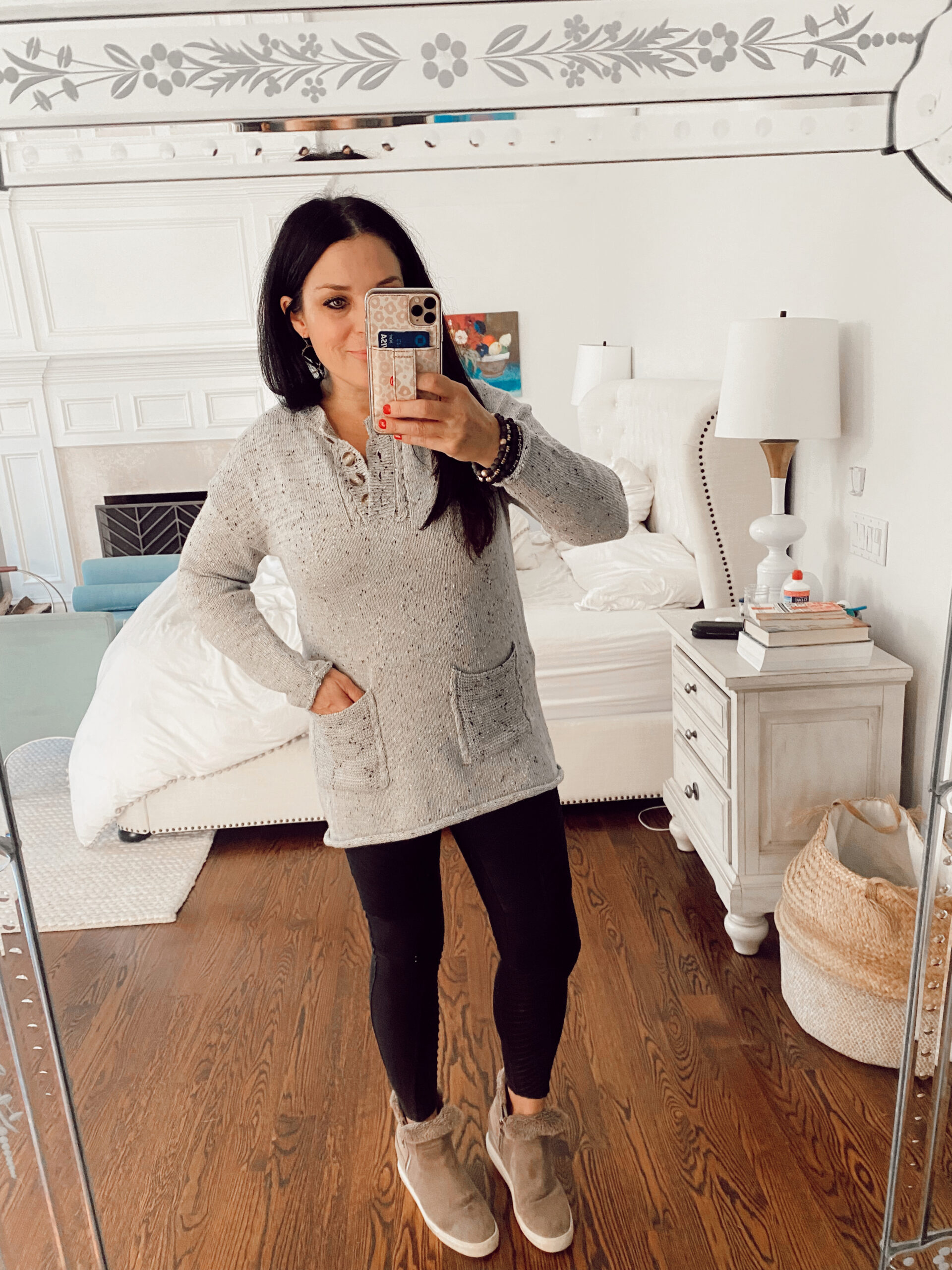 This outfit is definitely more casual and I usually wear it on a Friday or when I am not seeing clients. I love the sweater deep pocket patch top. I wear it all the time with jeans and sweaters. Looks so cute with moto faux leather leggings.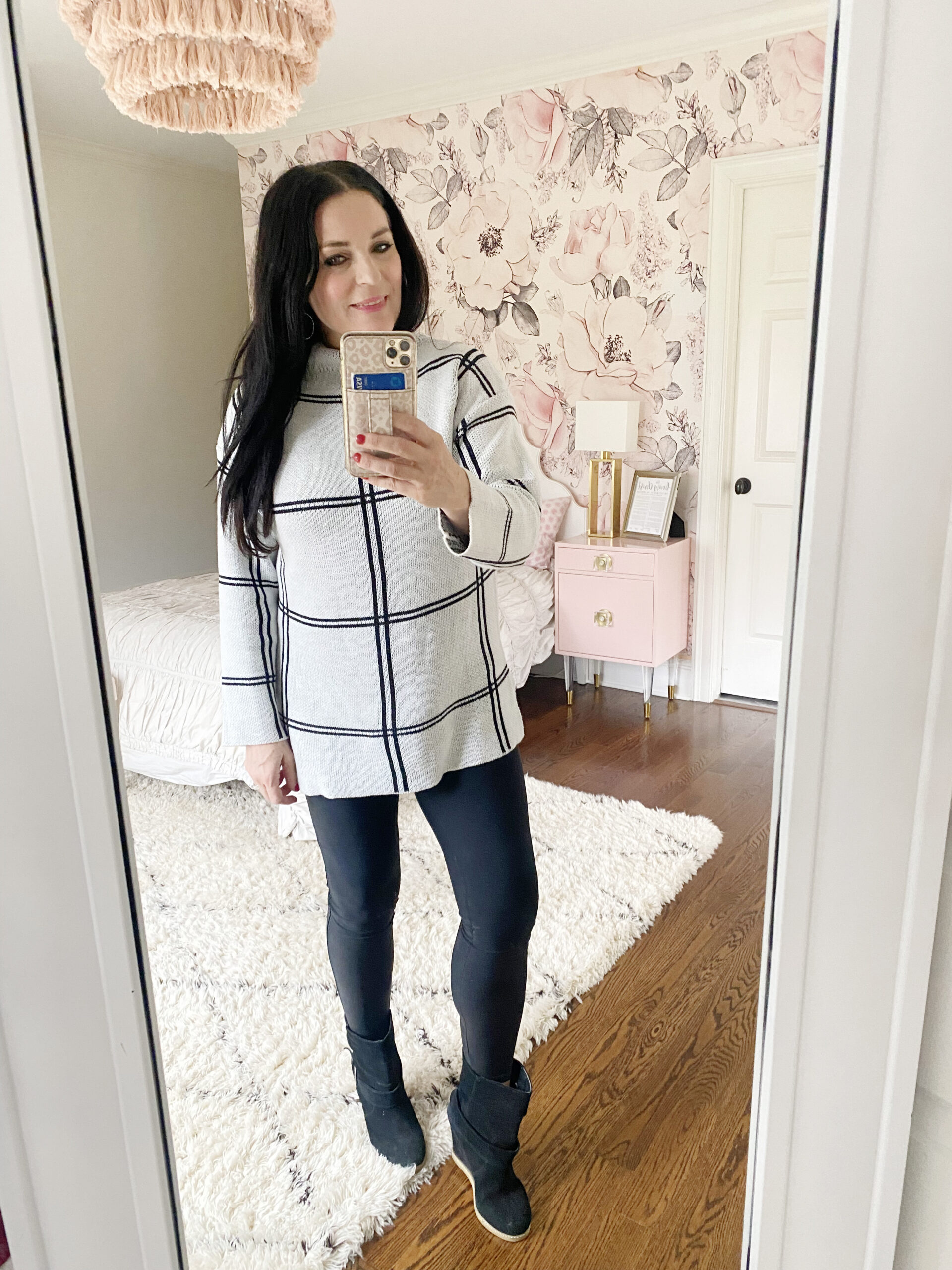 Last but not least is this cute mock neck grid print sweater. I love that it is long but not too long and looks good with a pair of faux leather leggings.