Our Favorite Vermont Ski Resorts that has the best Skiing in the Northeast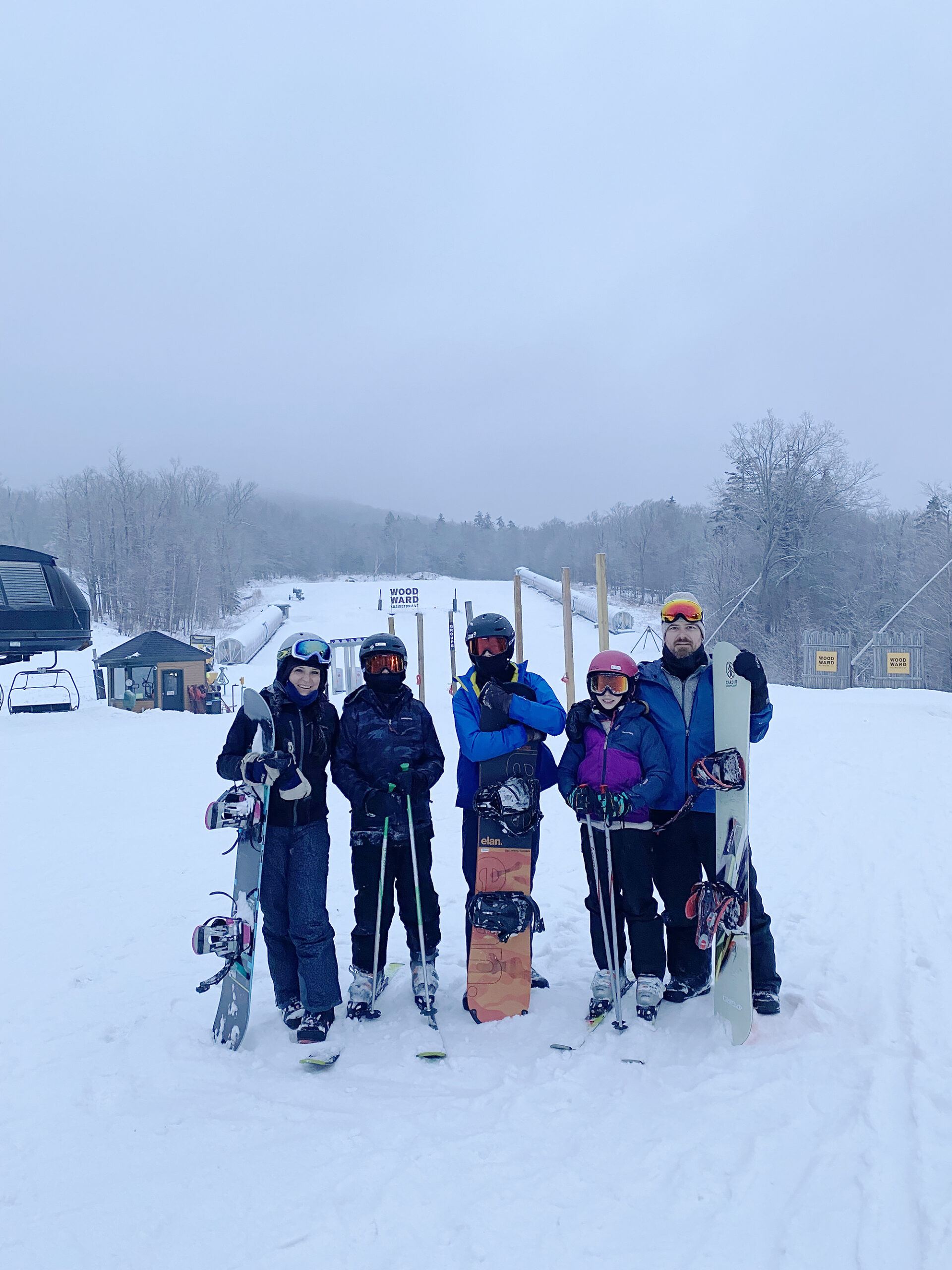 Growing up with Lake Tahoe in my backyard and spending my weekends skiing and snowboarding all through my childhood into teenage years, winter sports has been very much apart of my life. During college, I moved to Utah, which has "the greatest snow on Earth." The ski resorts were 20 minutes from my apartment, so I would hit the slopes in between classes. My husband grew up in Utah with a ski-loving family. So we both wanted to offer a similar childhood skiing experiences for our kids. But living in the Northeast–that takes effort! After almost 20 years living here, we have found that Vermont skiing is the best way to go and has some of the best skiing in the Northeast. We have skied all over Connecticut, Massachusetts, New York and New Hampshire and have found that Vermont gets the most snow and has a more rugged mountain terrain than the other states. What I also love is that there are charming mountain towns that surround these Vermont ski resorts.
Before we jump into our favorite Vermont skiing spots, check out these Vermont winter posts:
Also, I'm sharing our favorite ski resorts in Vermont. My children are now old enough that they like to ride black diamond and intermediate runs. If you have little children or beginners I would suggest sticking with a smaller Vermont resort like Pico, Mount Snow, Burke Mountain, Bromley.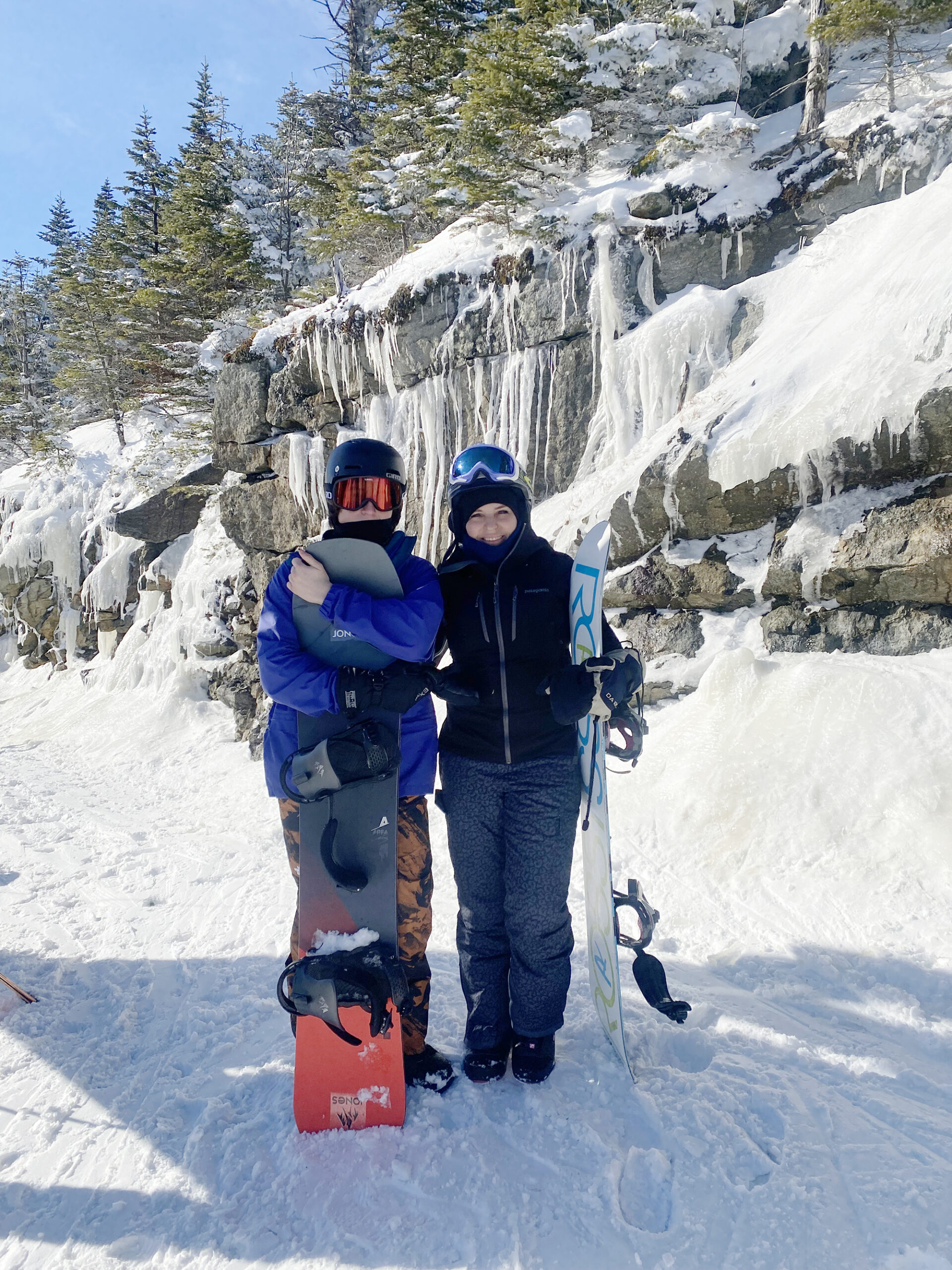 The snow in Vermont is much different then the snow in Utah. It's icy, wet and more dense. You definitely need to make sure all of your snow gear is waterproof. Before we hit the slopes, we take our boards and skis in to get them waxed and the edges sharpened. This maintenance is very important at the beginning of the season and is often overlooked. If it's a dry winter, the snow at the ski resorts are man-made, so one day it can be icy and then the next it can be slushy.
Jay Peak
Jay Peak is the farthest north ski resort in Vermont. It's right next to the Canada border, so you have Montreal and Quebec skiers that drive down to the ski resort. Temperatures can get in the negatives, but Jay Peak receives the most snow than other Vermont ski resorts. The way that the mountain faces it can get windy, but they have a large tram that takes you to the top of the mountain. What is also fun is they have an indoor waterpark if the kids want to take a break from skiing.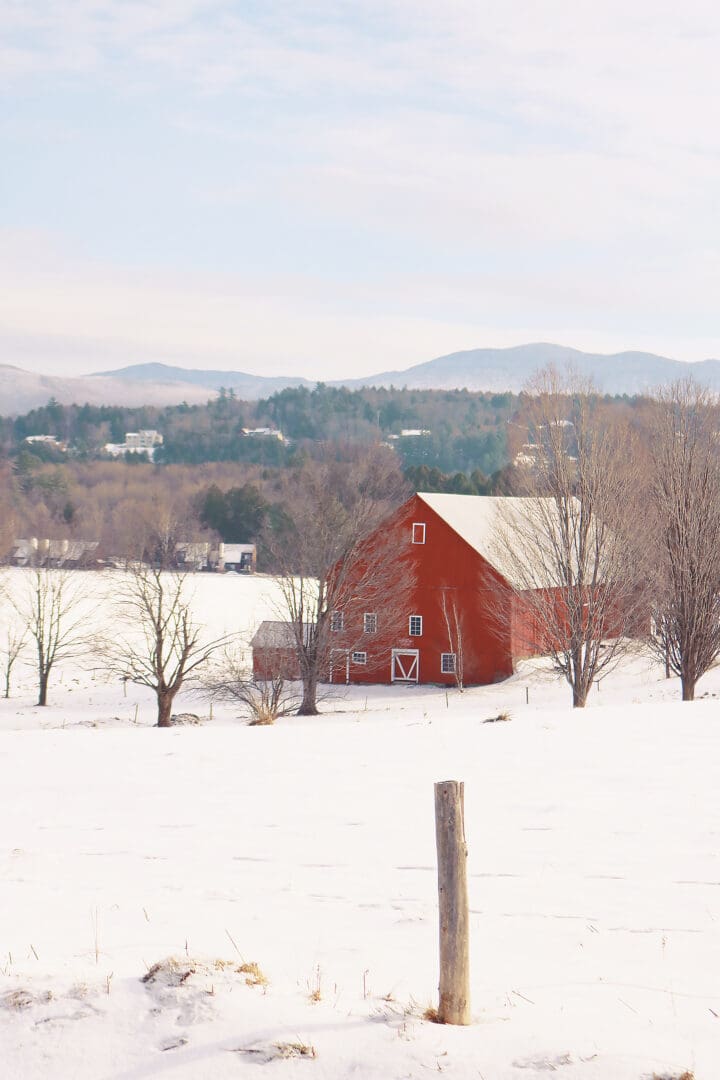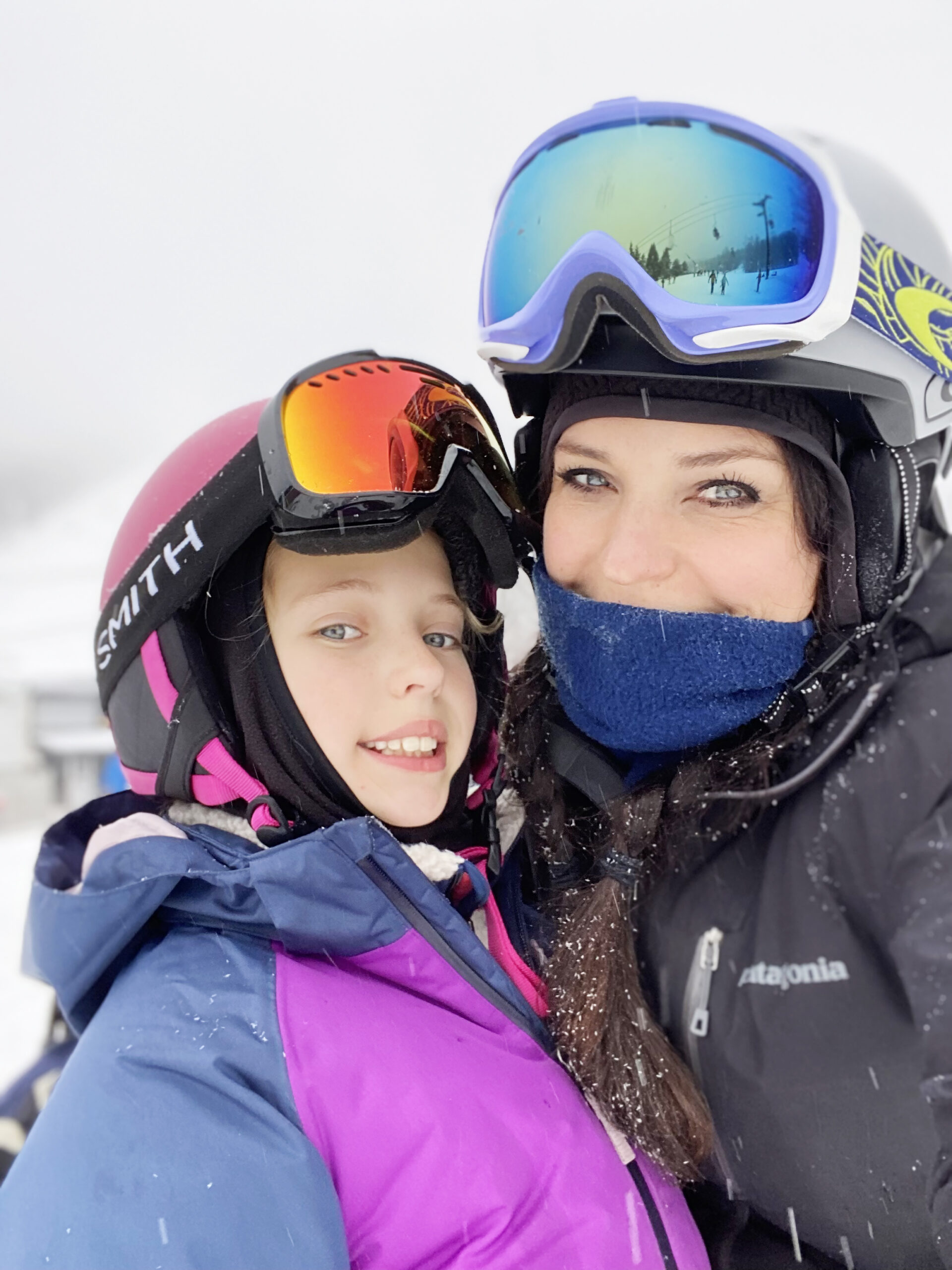 Stowe and Smuggler's Notch
One of our favorite winter ski areas in Vermont, Stowe and Smuggler's Notch are close enough to each other that you can spend a few days skiing the two ski resorts. You can check out my Vermont winter post about our time in the village of Stowe and skiing the area. It was a busy holiday weekend so we actually enjoyed Smuggler's Notch better than Stowes because it had more snow and it attracted more of the local crowd and has a larger ski area. There are a lot of fun outdoor winter activities to do like cross country skiing, snowshoeing, dog sledding. The Stowe mountain town is so charming with covered bridges and gourmet restaurants.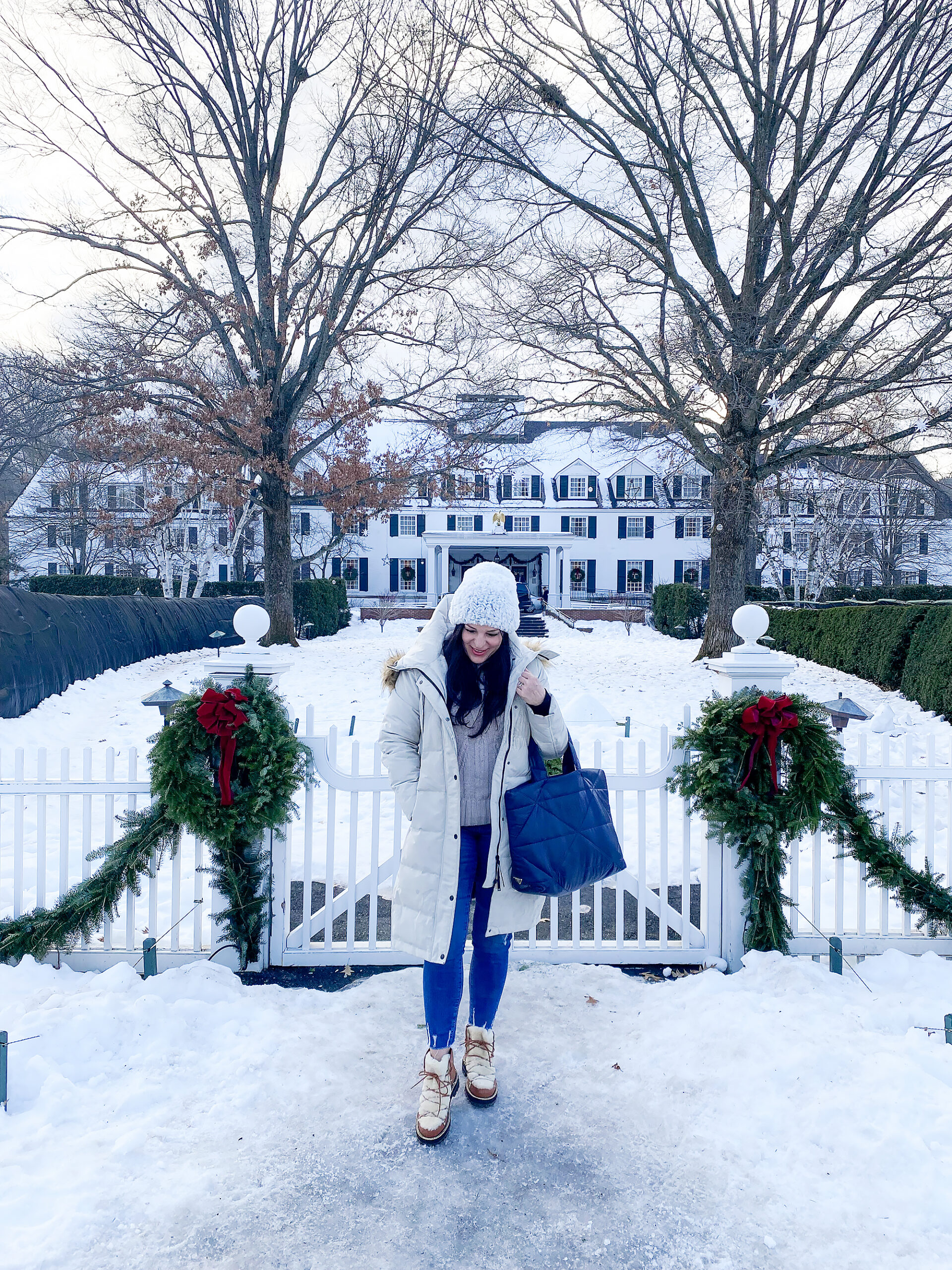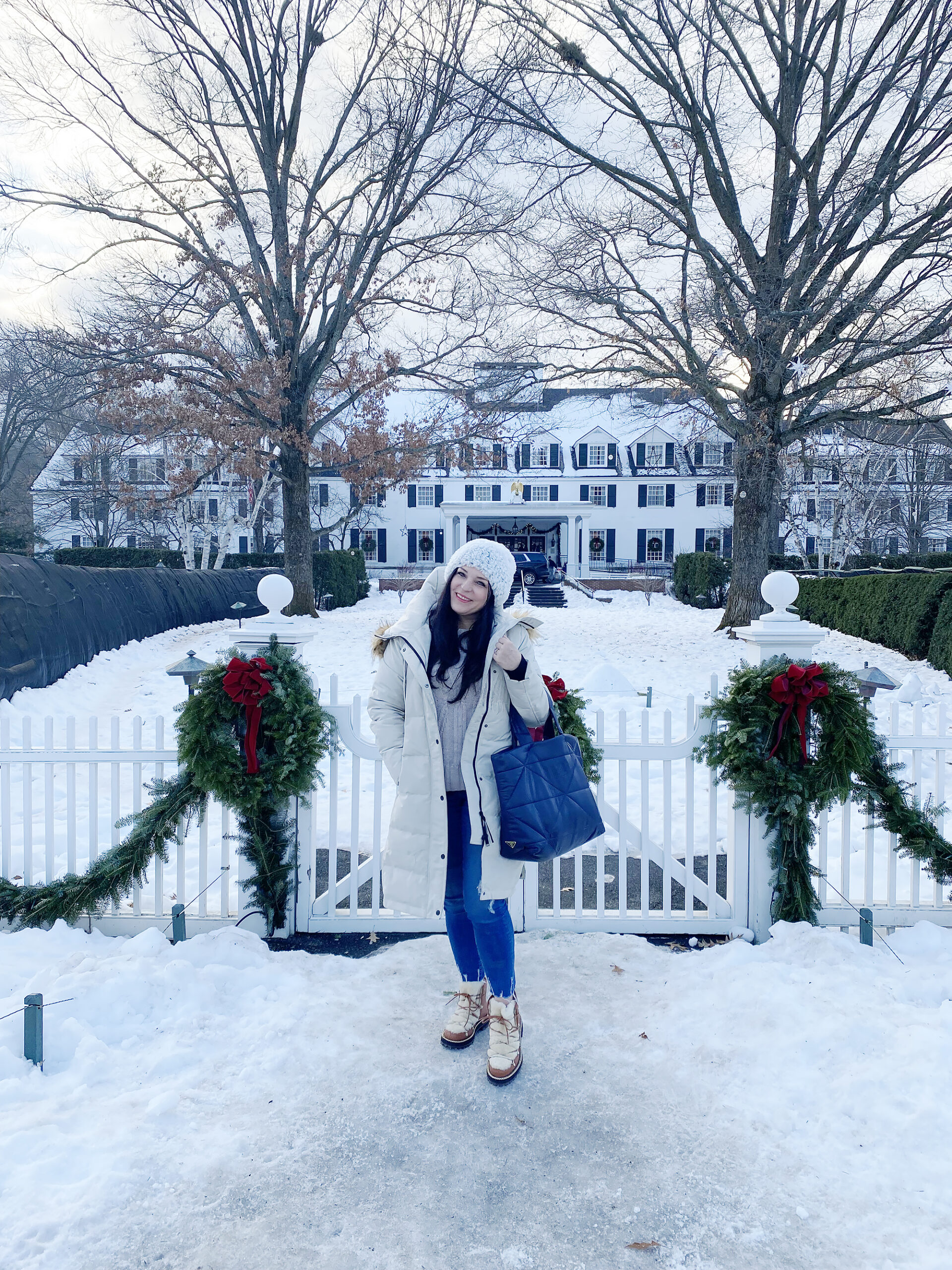 Killington
A quick 4 hour drive and we are at one of our favorite Vermont ski resorts. Killington is very much similar to Utah skiing. The steep terrain is rugged and their base is one of the largest in Vermont, next to Smuggler's Notch. We love the variety of runs and the multiple gondolas. It's one of those ski resorts where there are so many runs that you don't have to go on the same one twice. They just built a brand-new modern ski lodge, and it's transforming the convenience of Killington. We usually stay in the charming mountain town Woodstock, which is the perfect holiday Hallmark town with the cutest covered bridge and village square! I love how the ski resort is close to Woodstock, making it the best of both worlds.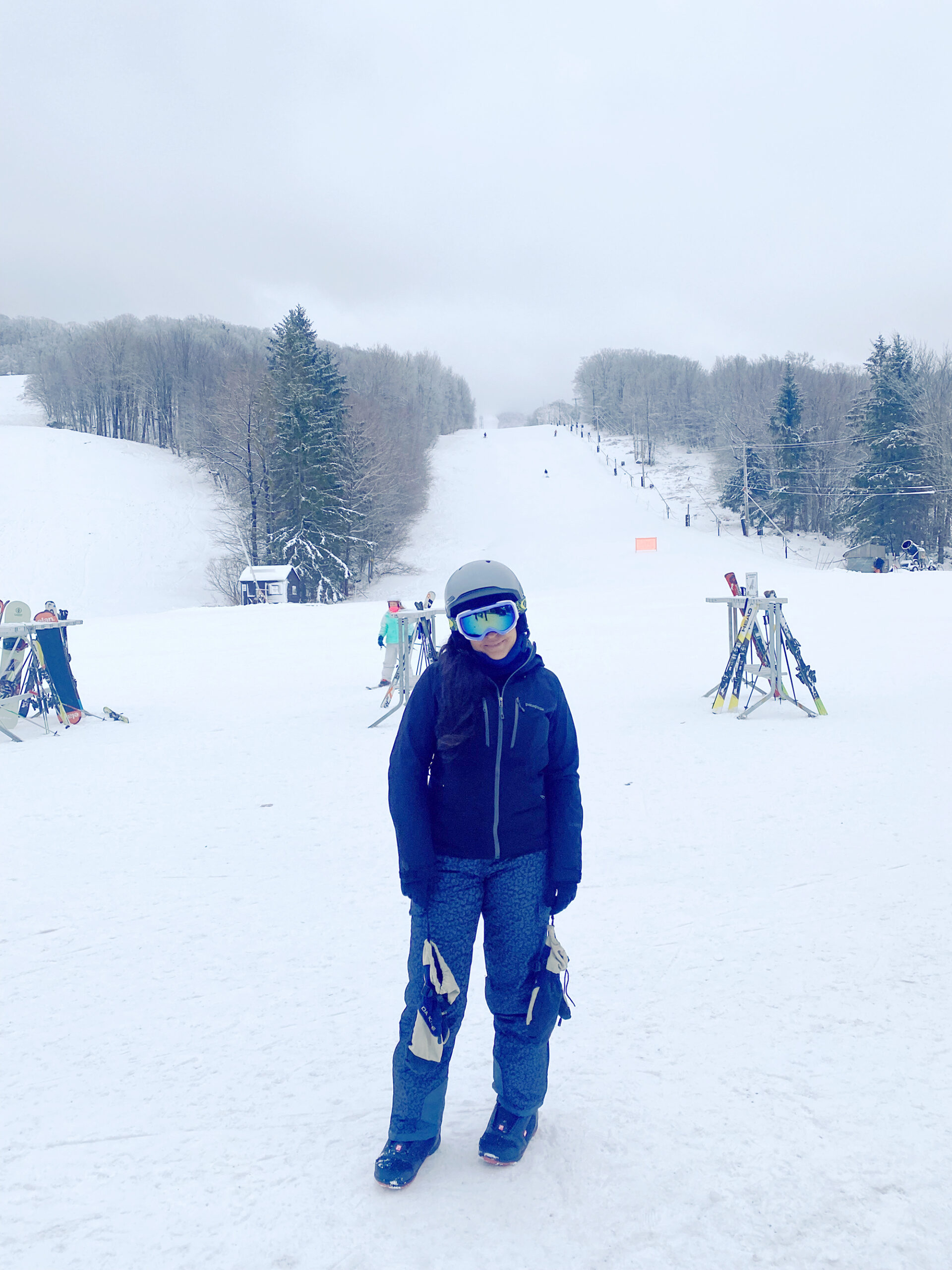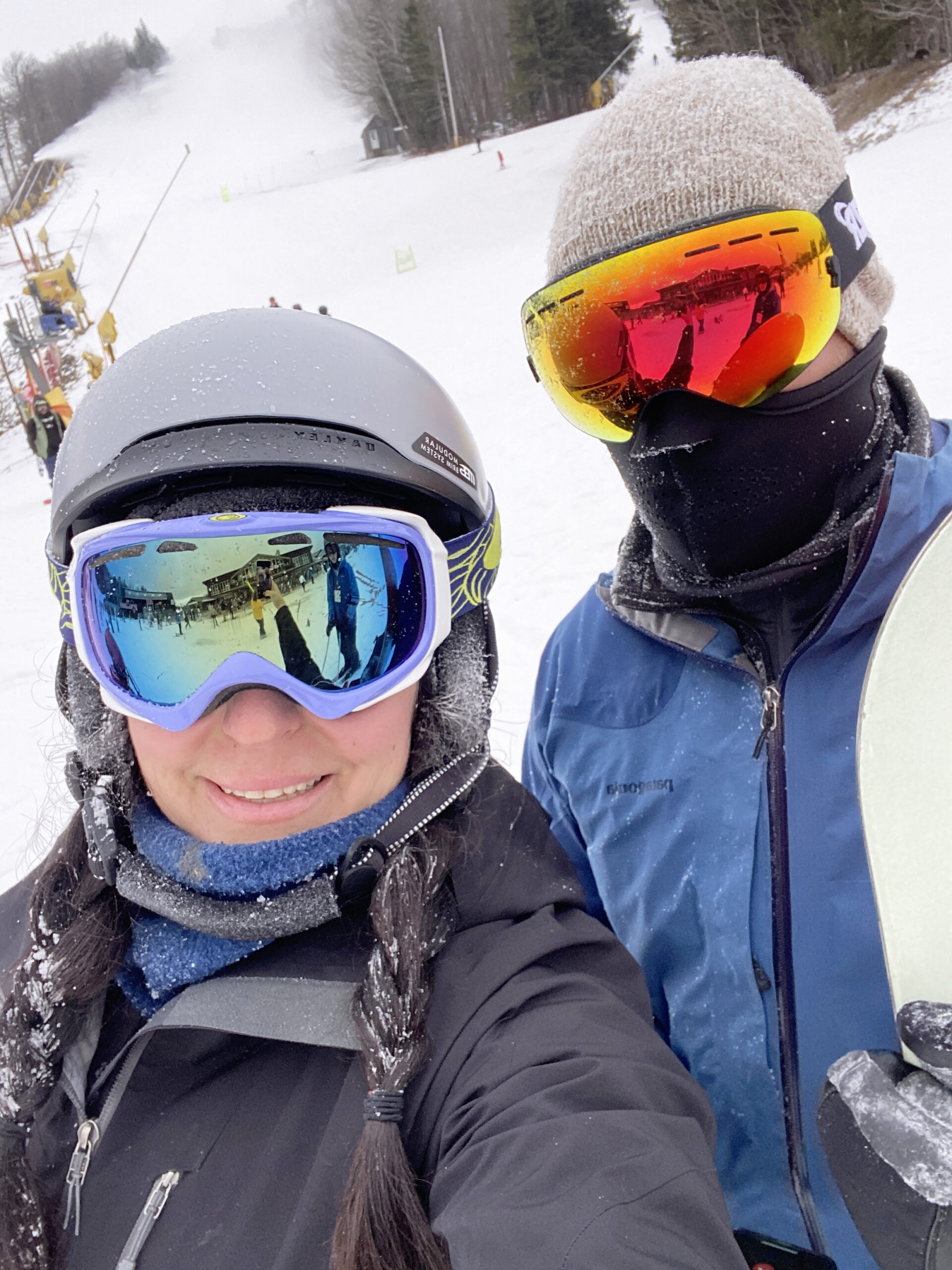 Stratton
An easy reach from New York City, Stratton is only 3-3.5 hours from lower Connecticut. The ski resort has a mountain village at the base of the ski resort, making it easy to stay at a ski in/ski out lodge. Stratton is one largest ski resort in southern Vermont. We love how there is a variety of level ski runs. Stratton can get quite icy since half of the terrain faces east which puts it in a thaw-freeze cycle. You do get a ton of Boston and New York City skiers so the resort can get quite busy during the weekends. We love that Stratton is so close to the charming mountain village Manchester, which has fun shopping and Zagat-rated restaurants. There are a lot of landmarks and sightseeing around the area.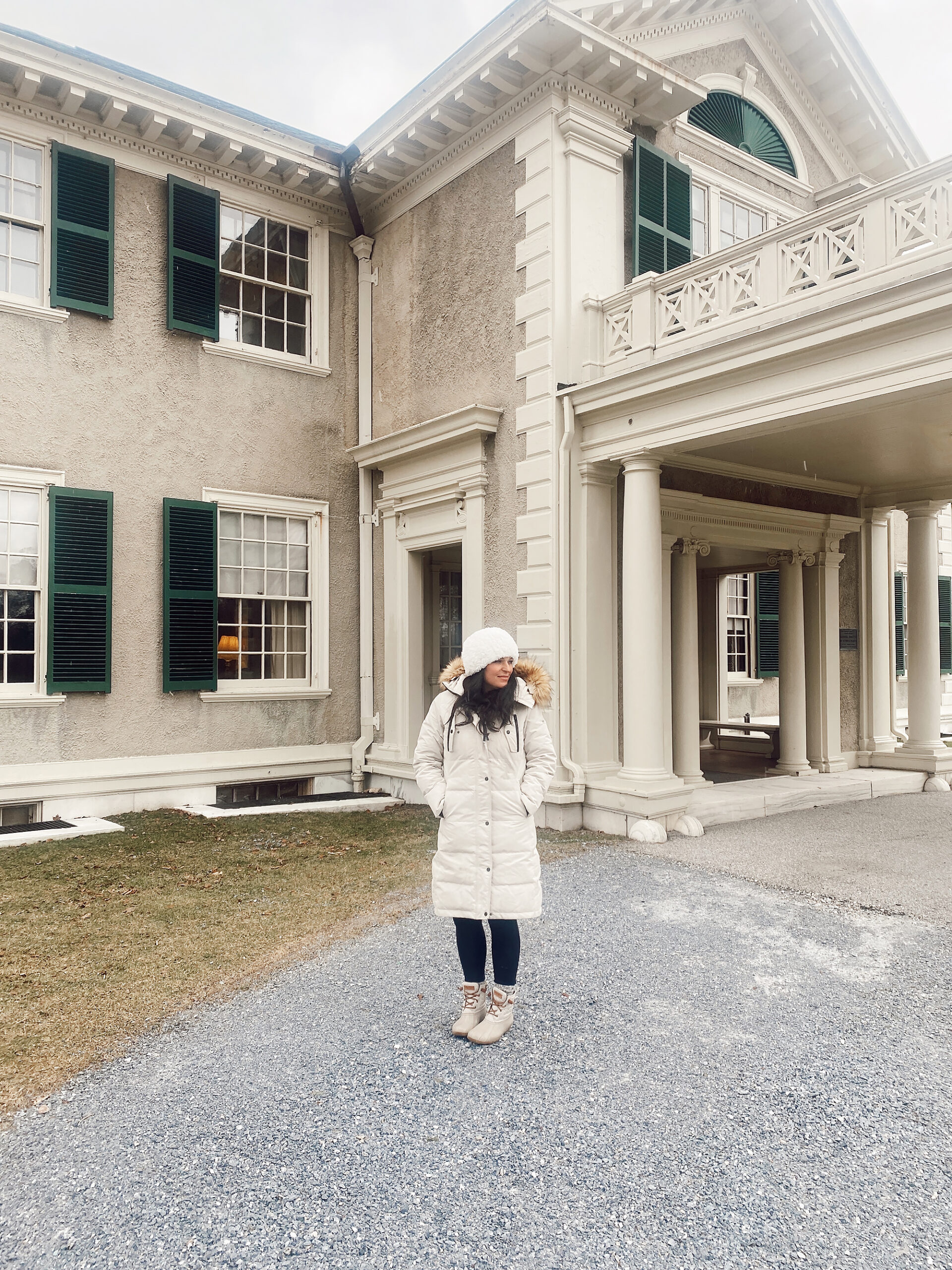 Check out some of my favorite winter ski resort outfits and snowboard/ski clothes: