Hearts, Pink Roses and Love Written all Over this Pretty Valentine Tablescape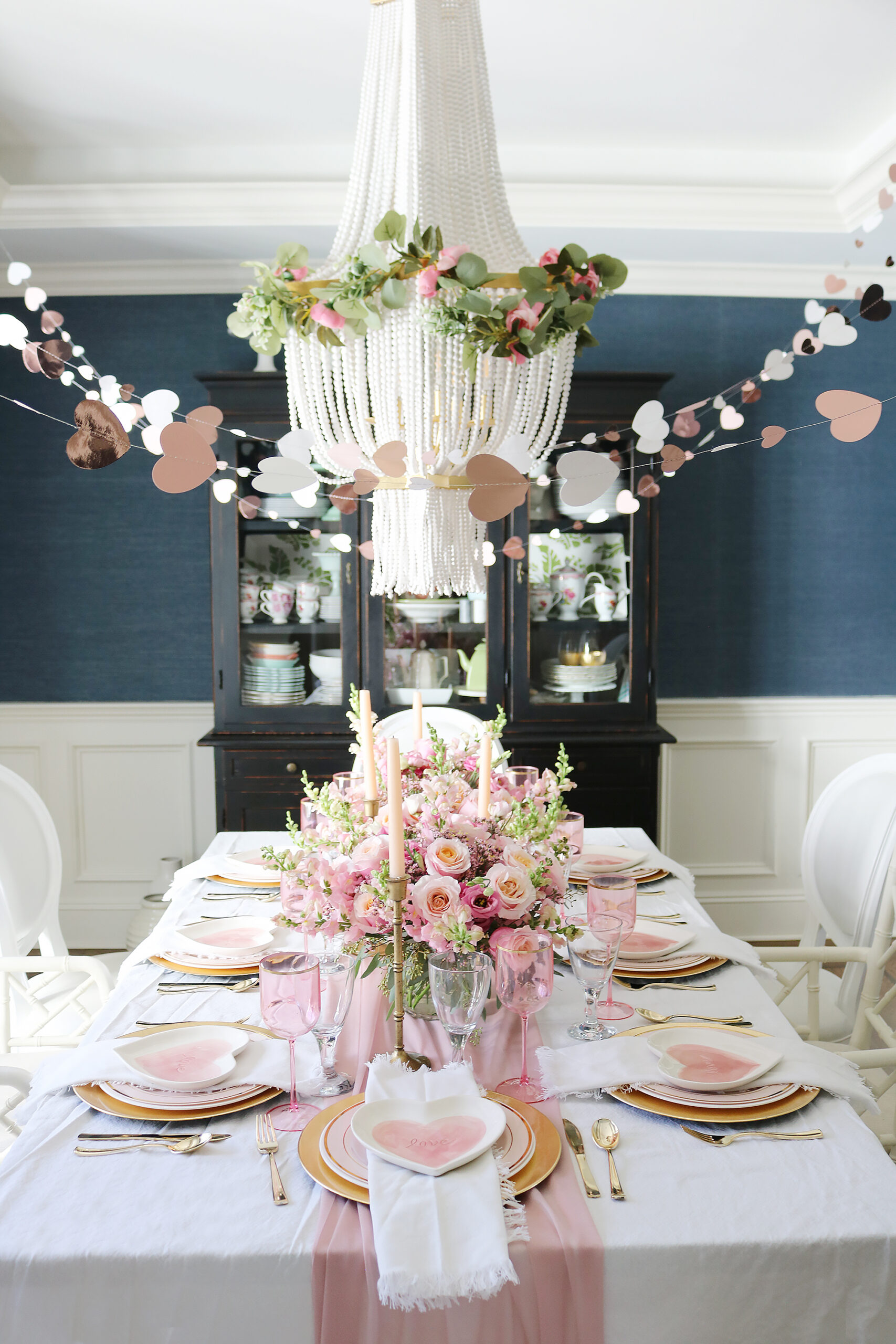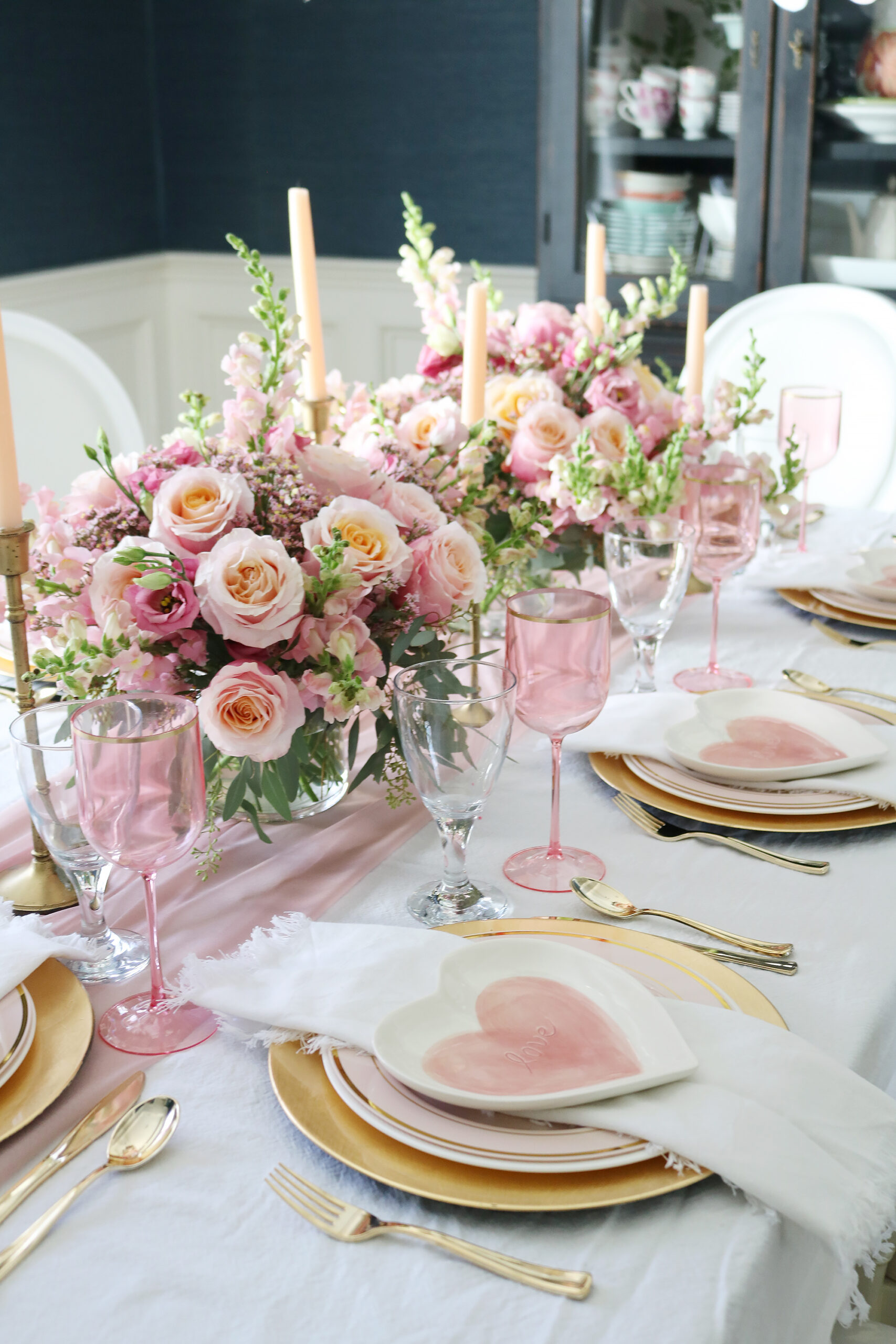 I was asked to host a Valentine dinner, and I had so much fun putting this table together. If you've been following along, you probably know what that usually means to me. I will go all out with decorations! Valentine's Day is a such a fun holiday to decorate. White, pink and red colors along with heart-shaped…umm, everything! This pretty valentine tablescape was enjoyed by about 10 guests, which is a perfect intimate dinner party. The number of guests were not too large while also not too small.
You know I love to entertain! Check out these other Valentine posts:
For the dinner, I ended up catering it from a local market. It was a great idea because it saved me time. I did make chocolate-covered strawberries, which are so easy to make and didn't require much of my time. I set up the pretty Valentine tablescape the night before so it wouldn't disrupt my Saturday's schedule. Then was able to reheat the food and had it all ready to go when guests arrived.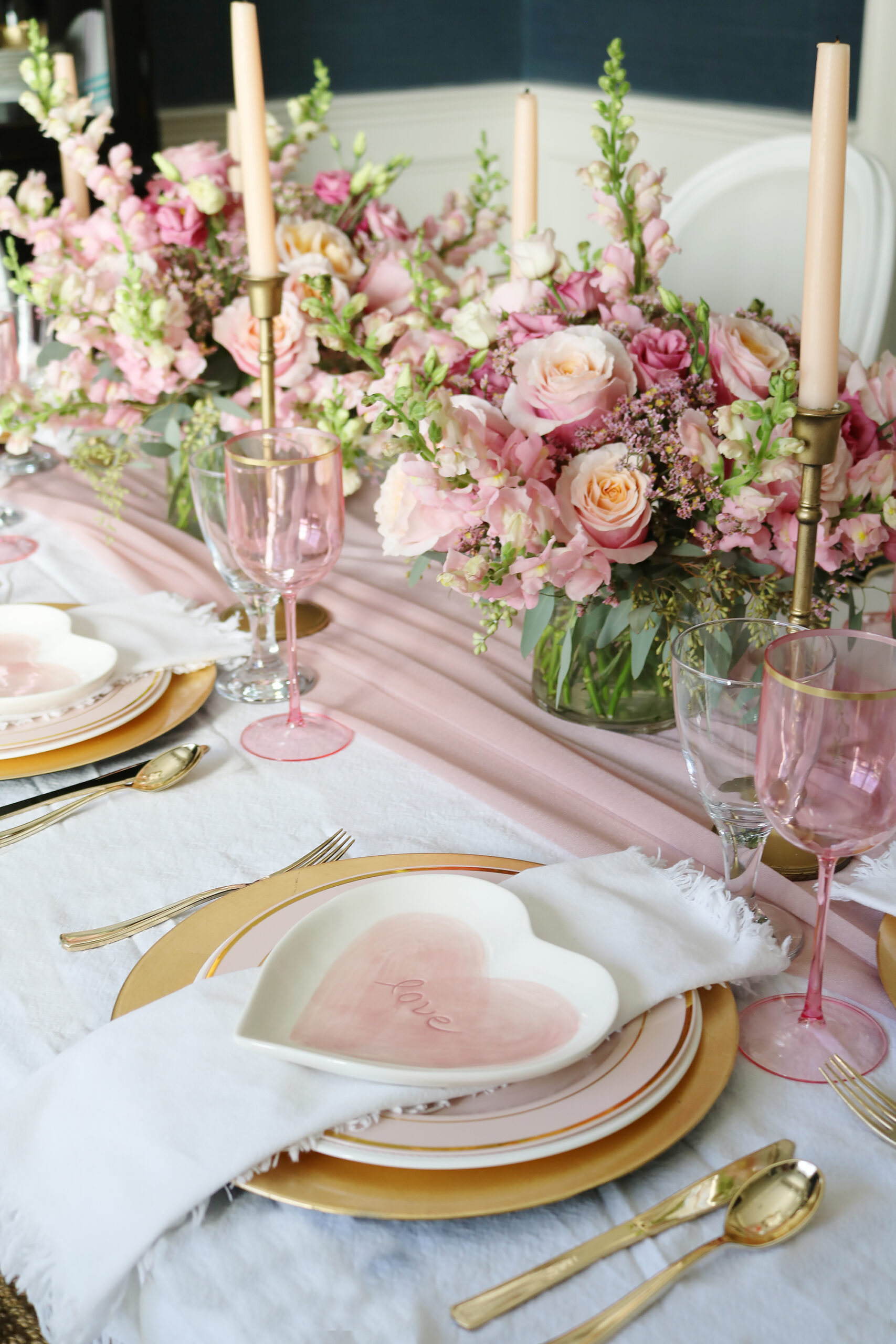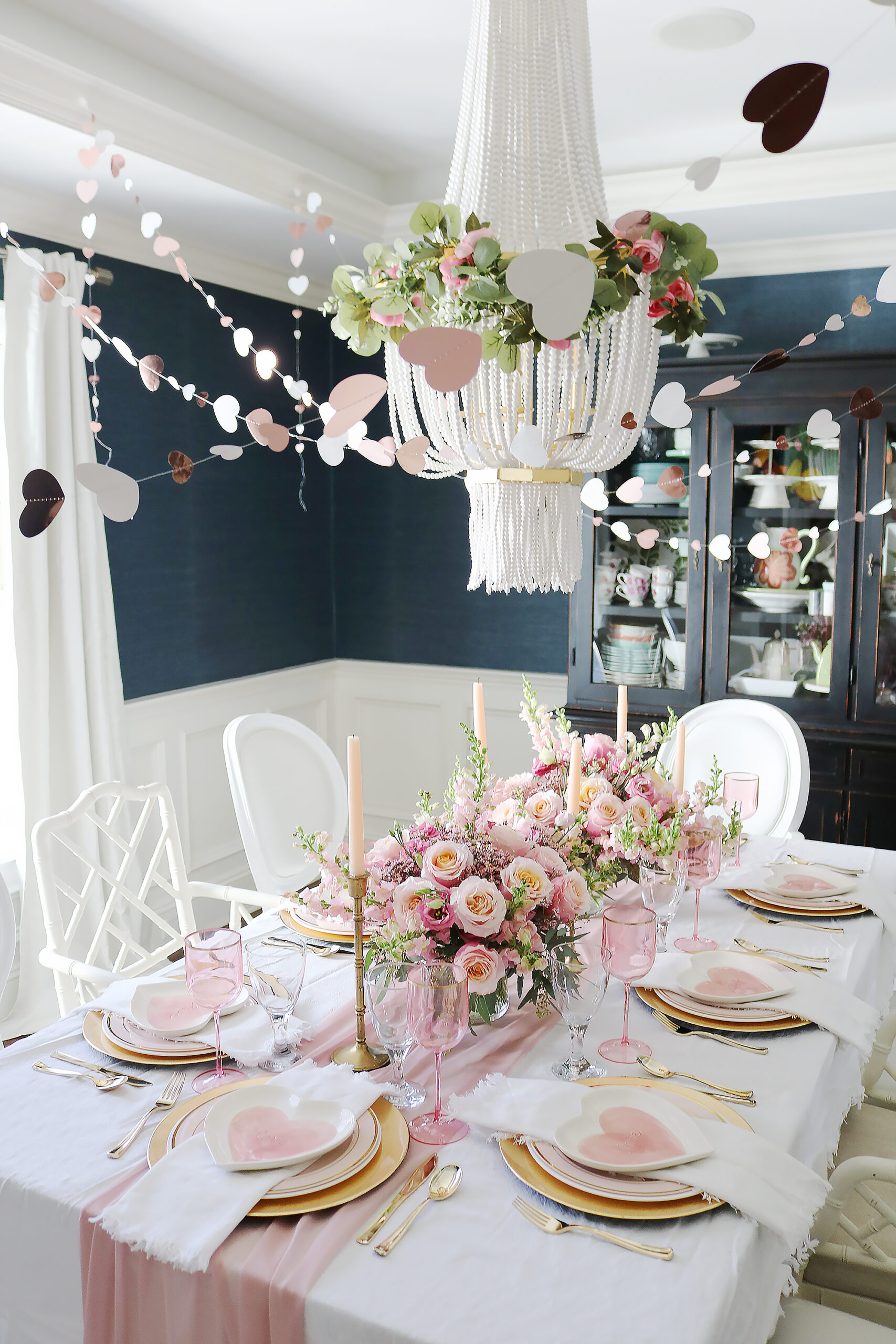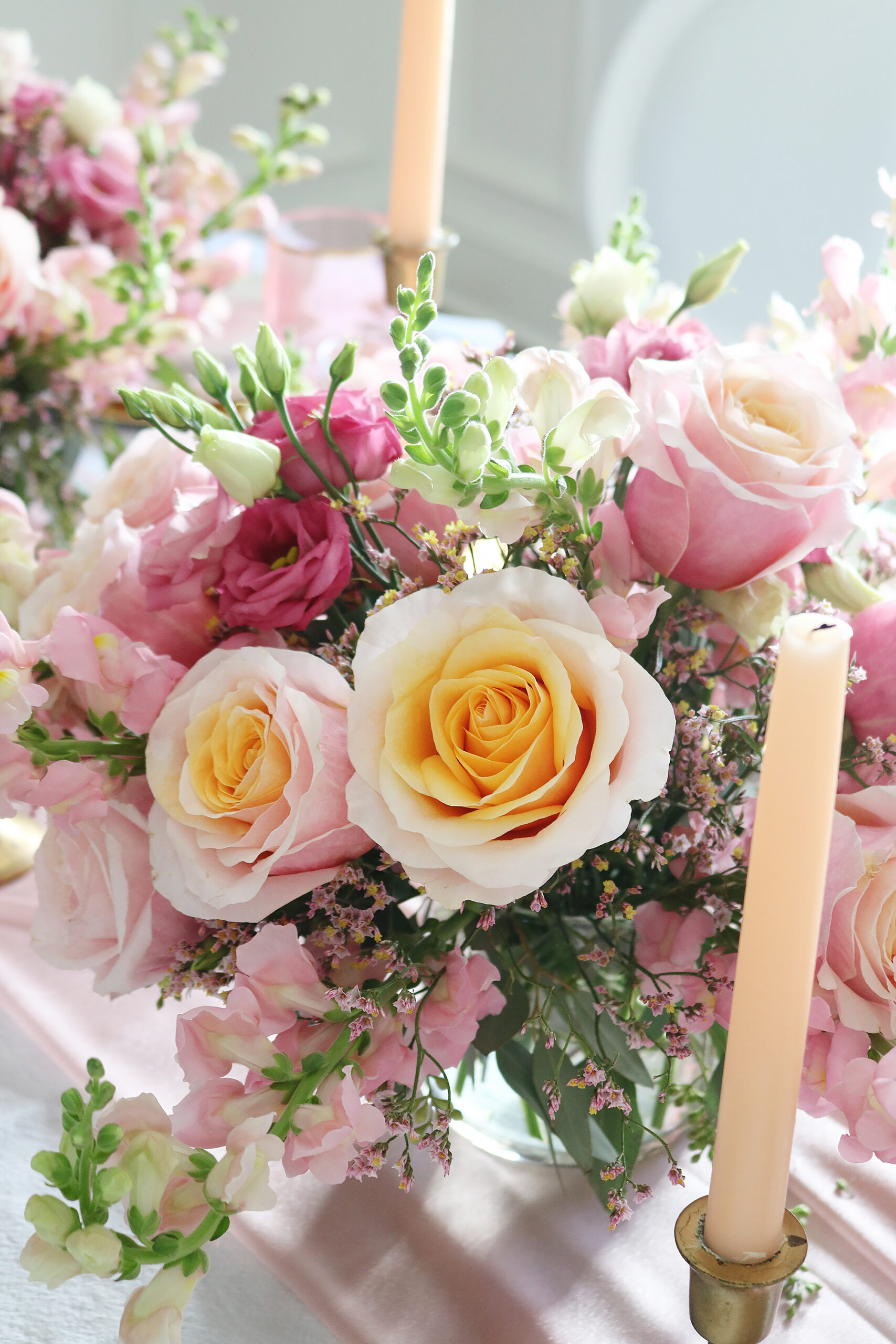 The gorgeous pink rose flower arrangements are what completed the tablespace. The rose blooms are so beautiful and large and have an amazing smell! They really are what makes this table stand out! I ended up hiring a local florist, Lille Designs, to put together these gorgeous arrangements for me. Another way that saves time, while also supporting a local business. Win win! Lille Designs has a wonderful eye and knows what flower combinations work best! Their main focus is landscape design, and knows how to completely transform a backyard into a beautiful space.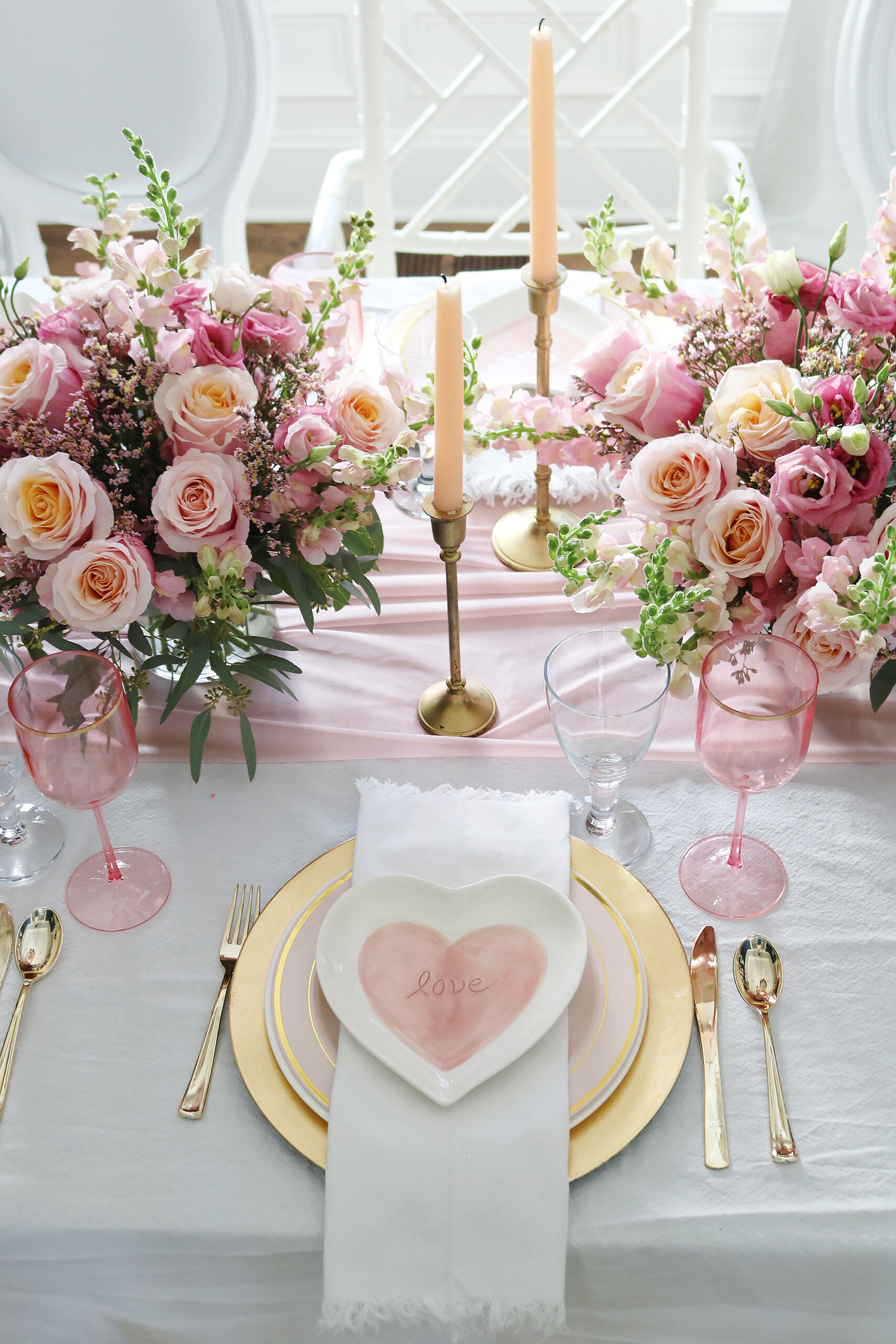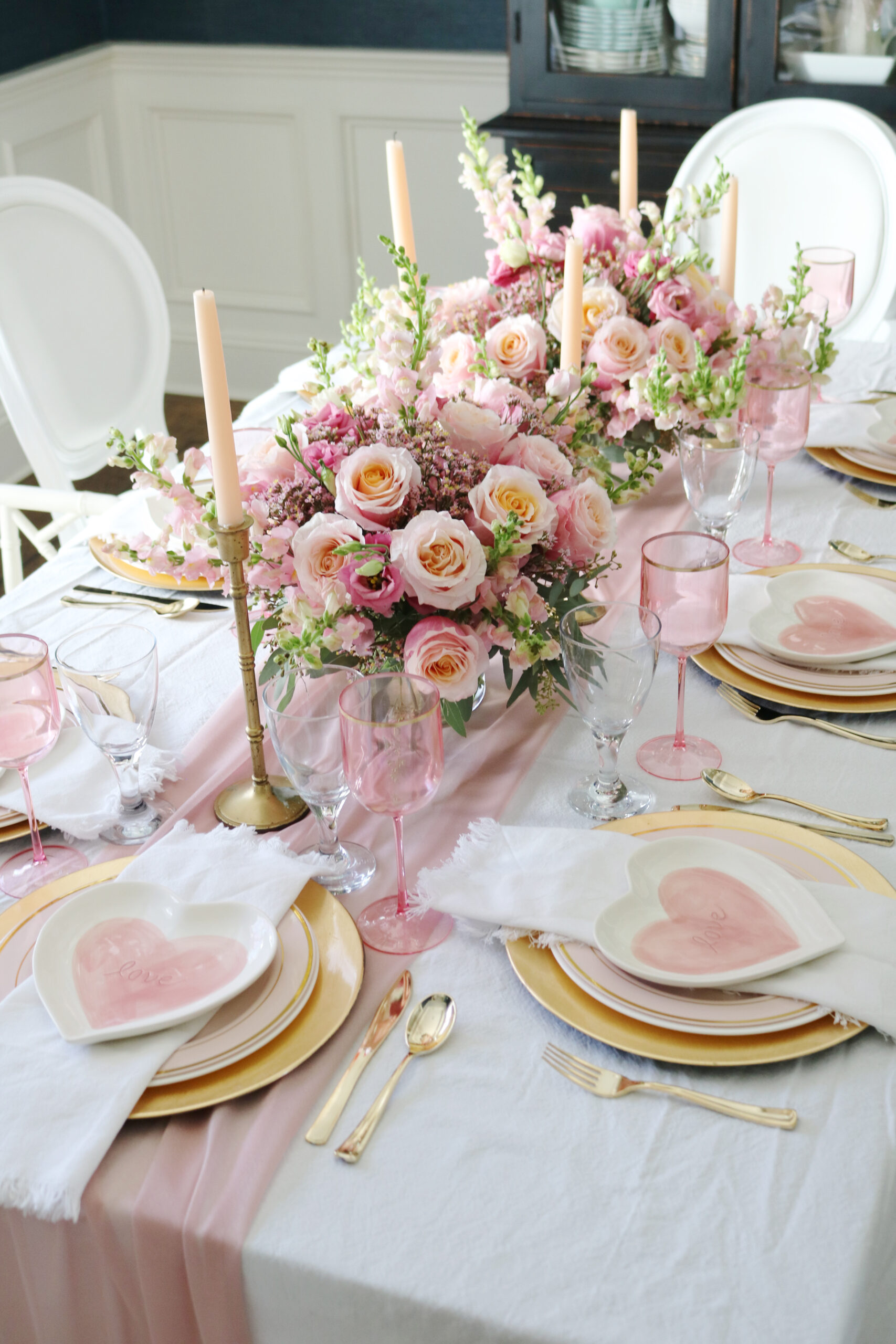 I had to have these "love" plates in my plate collection! I foresee many future Valentine dinners using these cuties! I bought them on discount, so I justified the purchase. They come in a large platter, mug, placemat, napkins and collection of 4 small plates. Most other items I either already had on hand or purchased through Amazon. All items are listed below under "Shop this Post".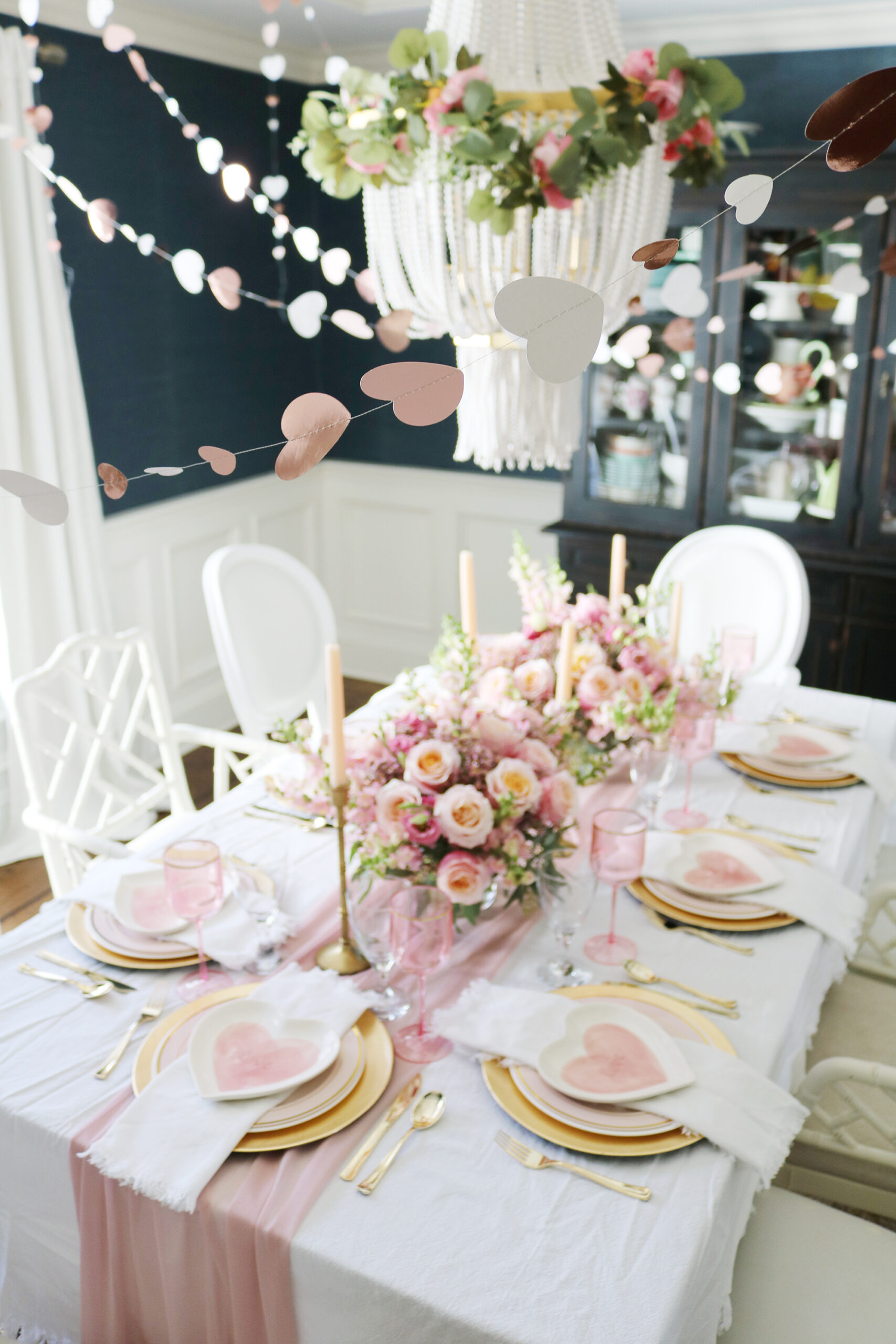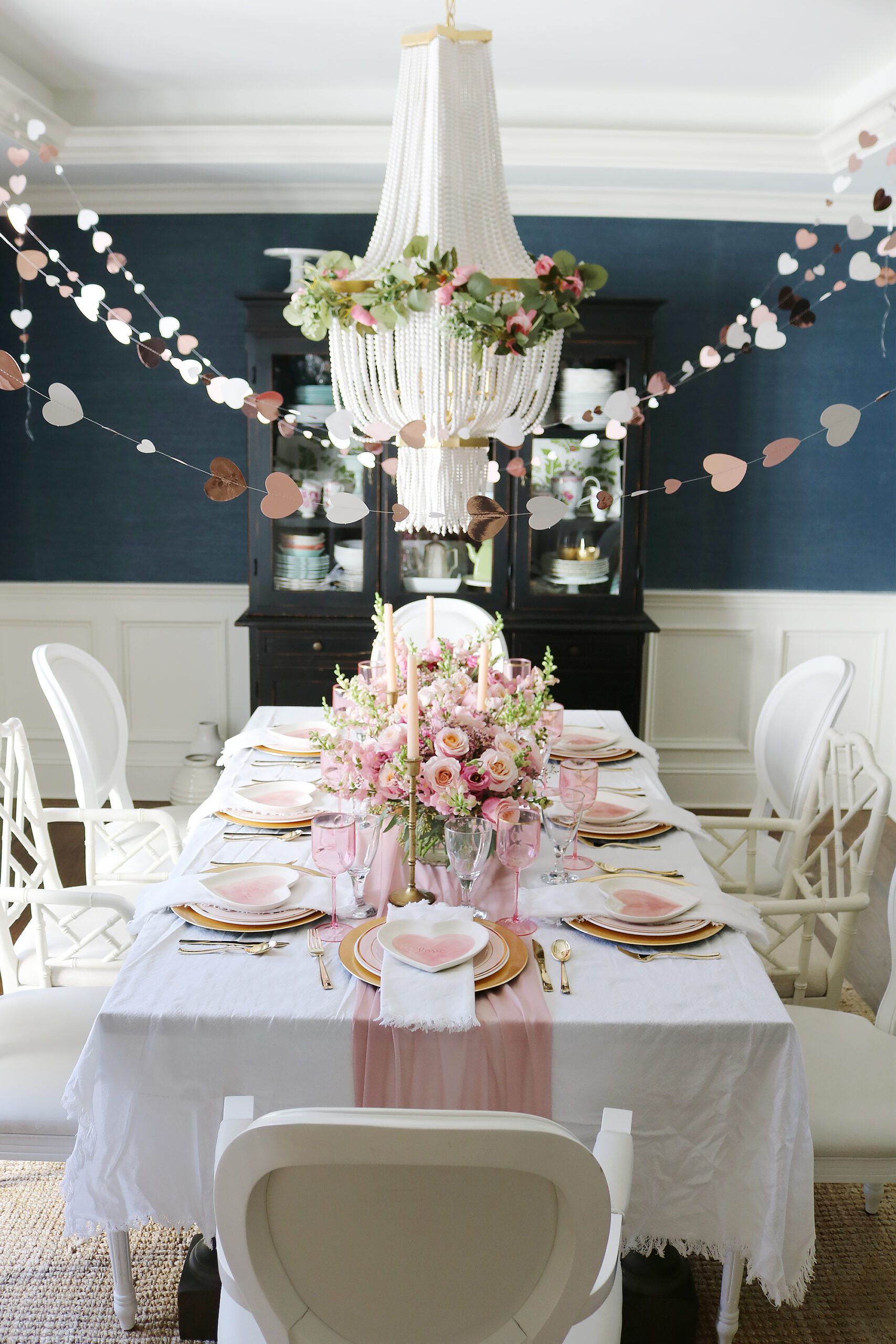 To make it more romantic, I hung the heart garland and wrapped a faux flower garland around the chandelier. The finishing items that complete the Pretty valentine tablescape.
SHOP this POST: